Are you headed to Acadia National Park? Want to know what the highlights of this beautiful park are? Then you're in luck! After several trips to Bar Harbor and Acadia, I've fallen in love with this small slice of Maine. So here is my short list of 5 awesome things to do in Acadia National Park.
What follows are the main, big sites. Your intro to the park. Bar Harbor and the rest of Mount Desert Island offer so much more, but I wanted to start somewhere. I wanted to give you a snapshot of what can be had and seen in Acadia.
From rocky coastlines to domed mountains, quiet lakes, and expansive forests. Acadia has it all.
What if you have more time though? Check out my main Bar Harbor & Acadia itinerary and my September one for more information!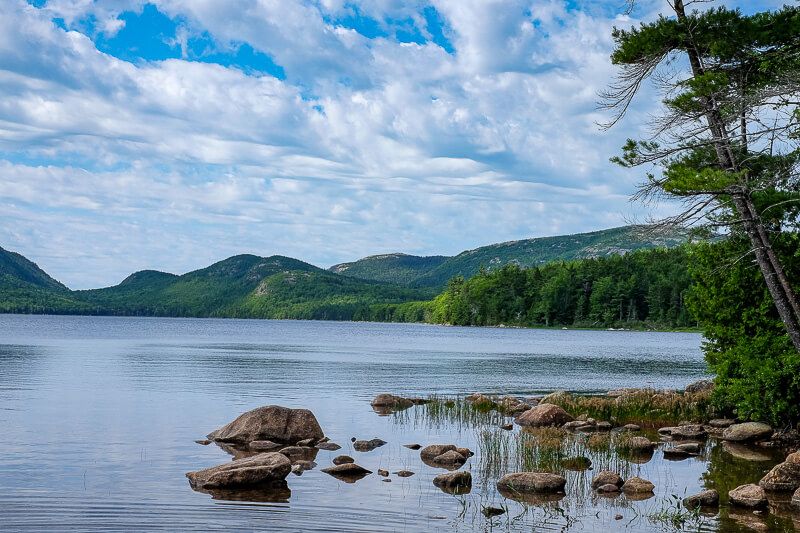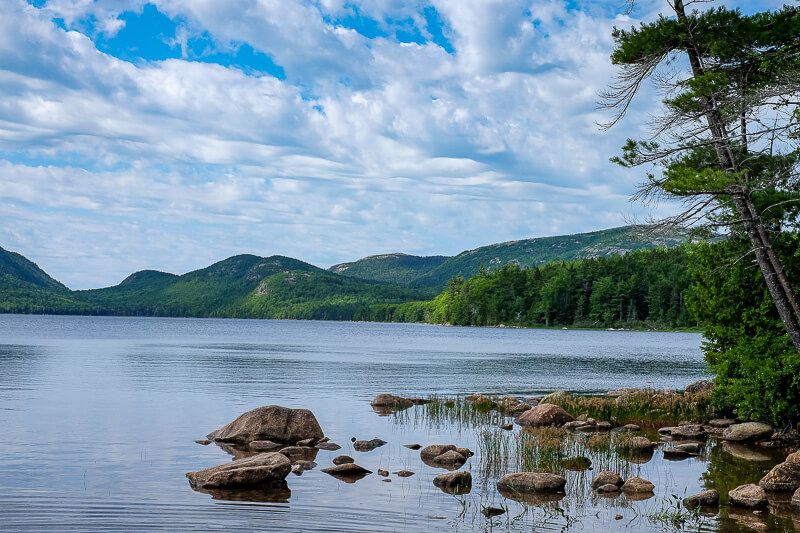 ---
1. Drive the Park Loop Road
If this is your first time to the park, driving this loop (or just parts of the loop) is definitely a must. But what if you don't have a car? You can plan your visit to each of the key sites via the Island Explorer (a free summer shuttle around the island).
But what is the Park Loop Road? Well it's a 27 mile road that loops around the eastern part of Mount Desert Island. Most of it is one-way only (you'll go around it in a clockwise direction). And it connects you to the major sites: Sand Beach, Thunder Hole, Otter Cliffs, Jordan Pond, and Cadillac Mountain.
Visiting all of the major stops in one day could make for one long day (especially if you're spending any real time at the various stops).
I would personally split up the sights. Hence why I've broken Jordan Pond and Cadillac Mountain out.
My suggestion? Head south out of Bar Harbor and jump on the Park Loop Road. You first stop: Sand Beach.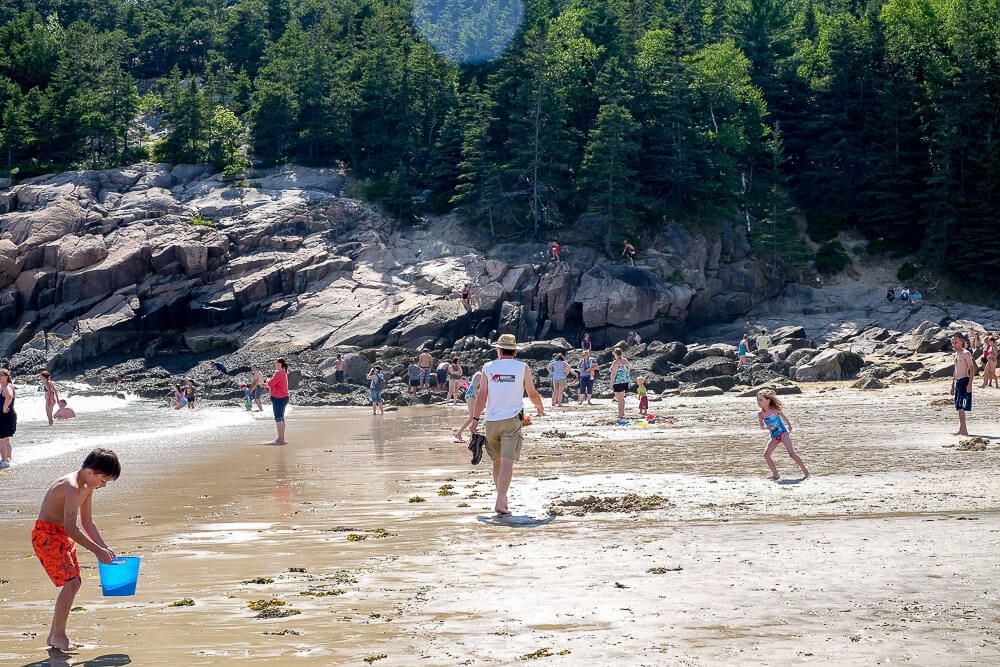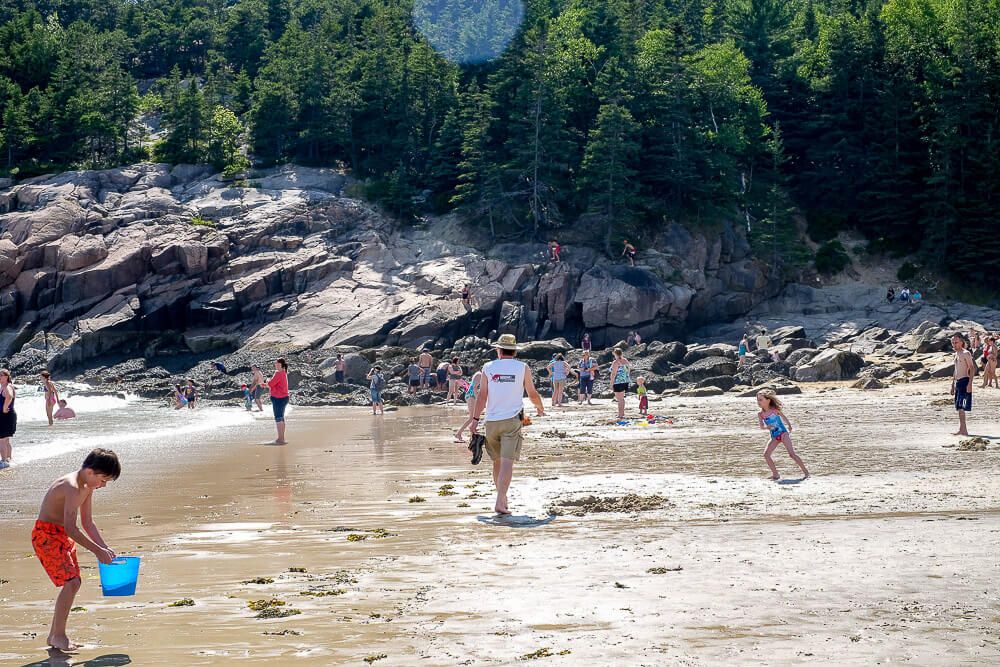 I would spend some time relaxing on Sand Beach. Take in the sea, cliffs, mountains…maybe even go for a swim (though the water is very cold).
You can even go for a hike around the Great Head Trail while you're here if you want something easy(ish).
Or if you get an early enough start, you could park at the Sand Beach lot, tackle the Beehive Hike, and then relax on the beach.
After you're tired of being a beach bum, head south and stop by Thunder Hole. The crashing waves get really impressive around high tide, but sometimes they block off the viewing platform if it's too rough.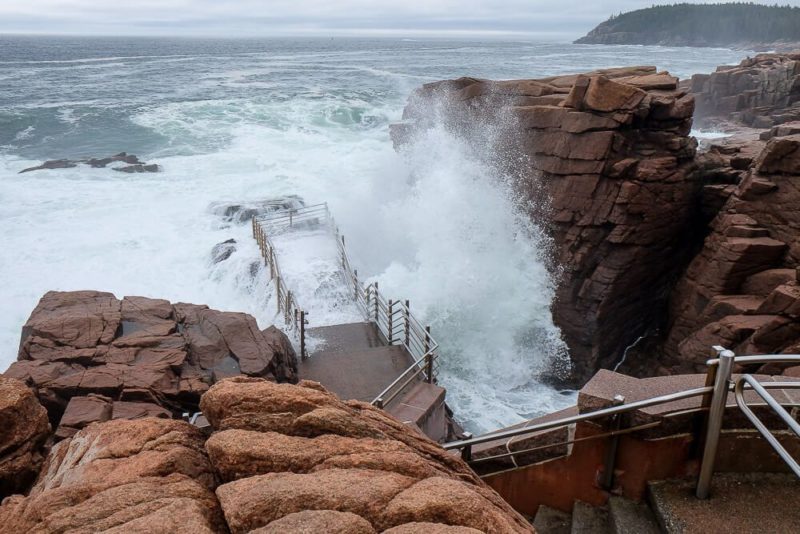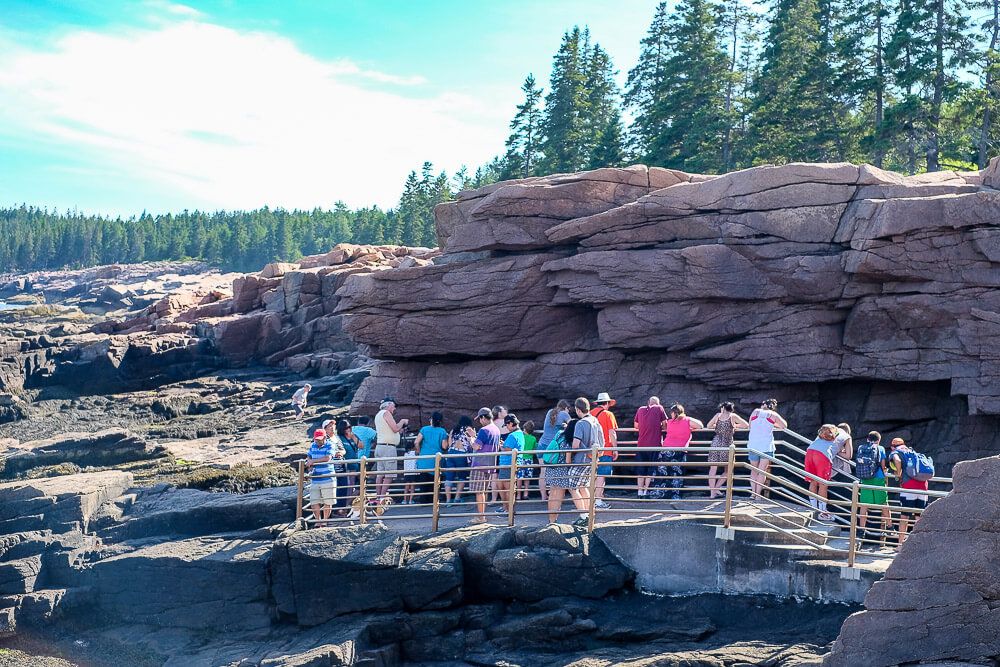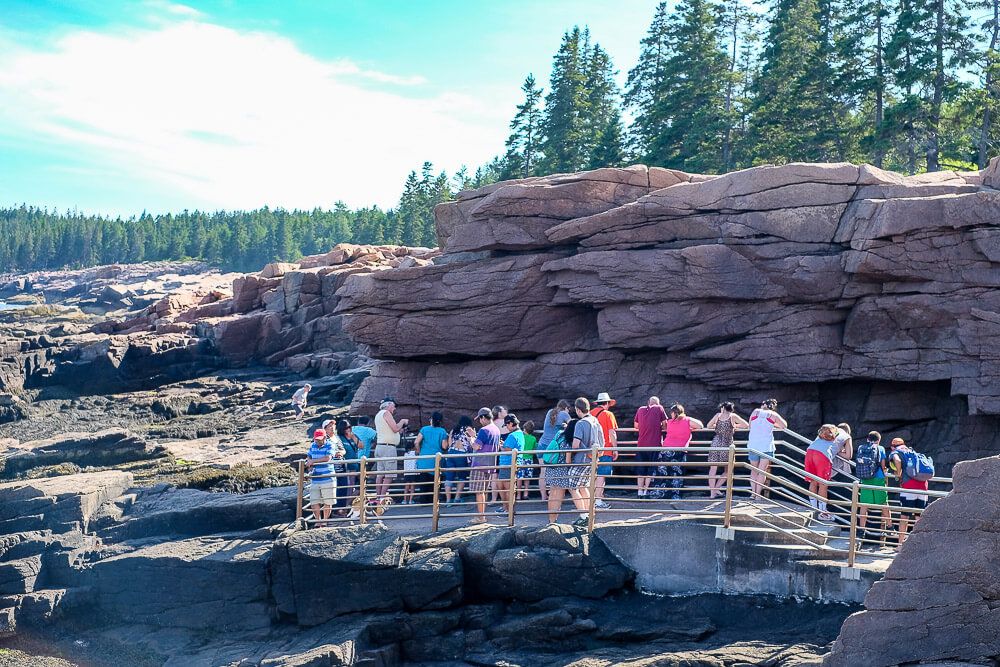 The last major coast stop you shouldn't miss? Otter Cliffs. Simply sitting at the top will give you a great view of the sea. You'll even be able to spot the Beehive and Sand beach off to your left. But be warned these are pretty high cliffs and there are no handrails here. (People also go rock climbing here…like me!)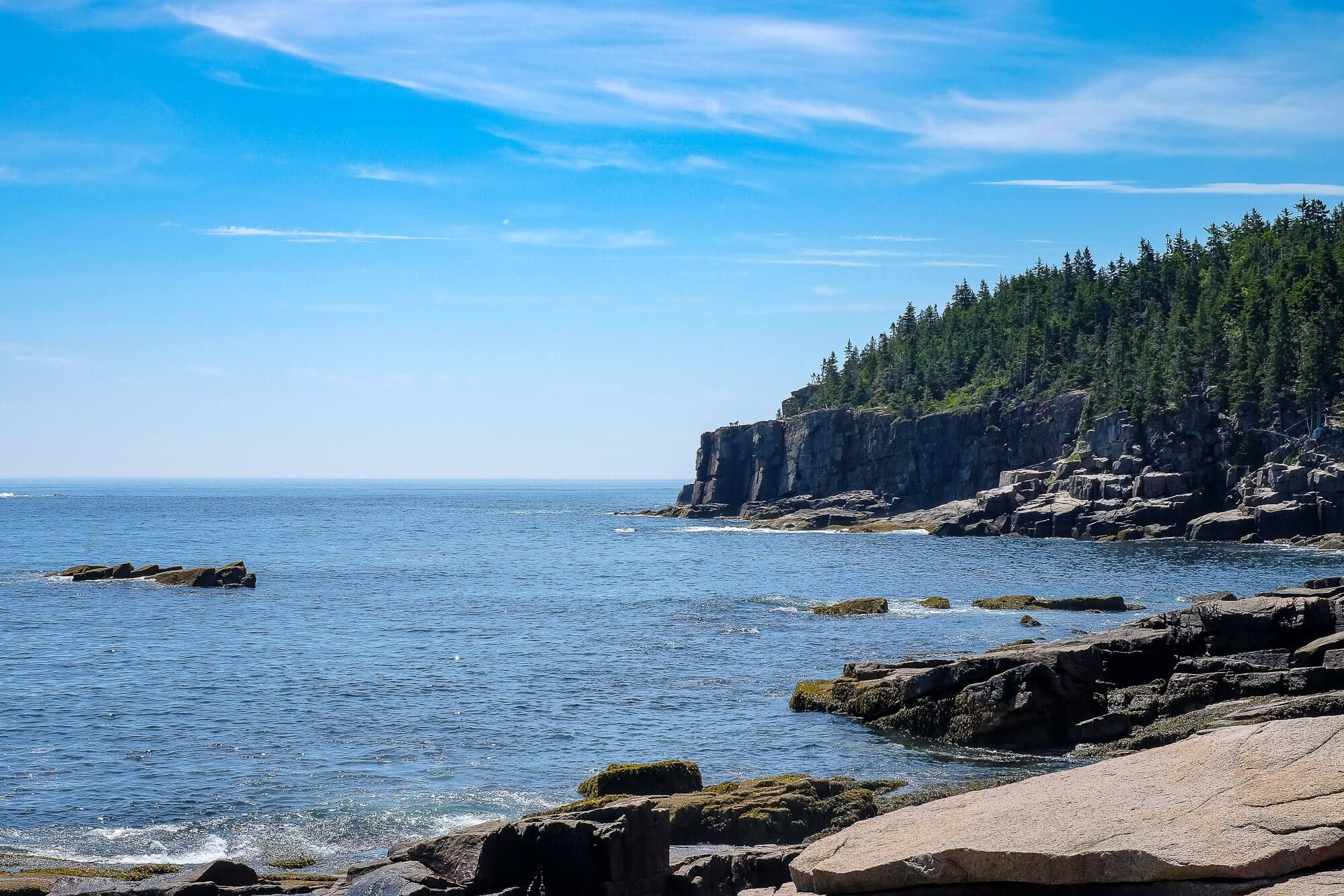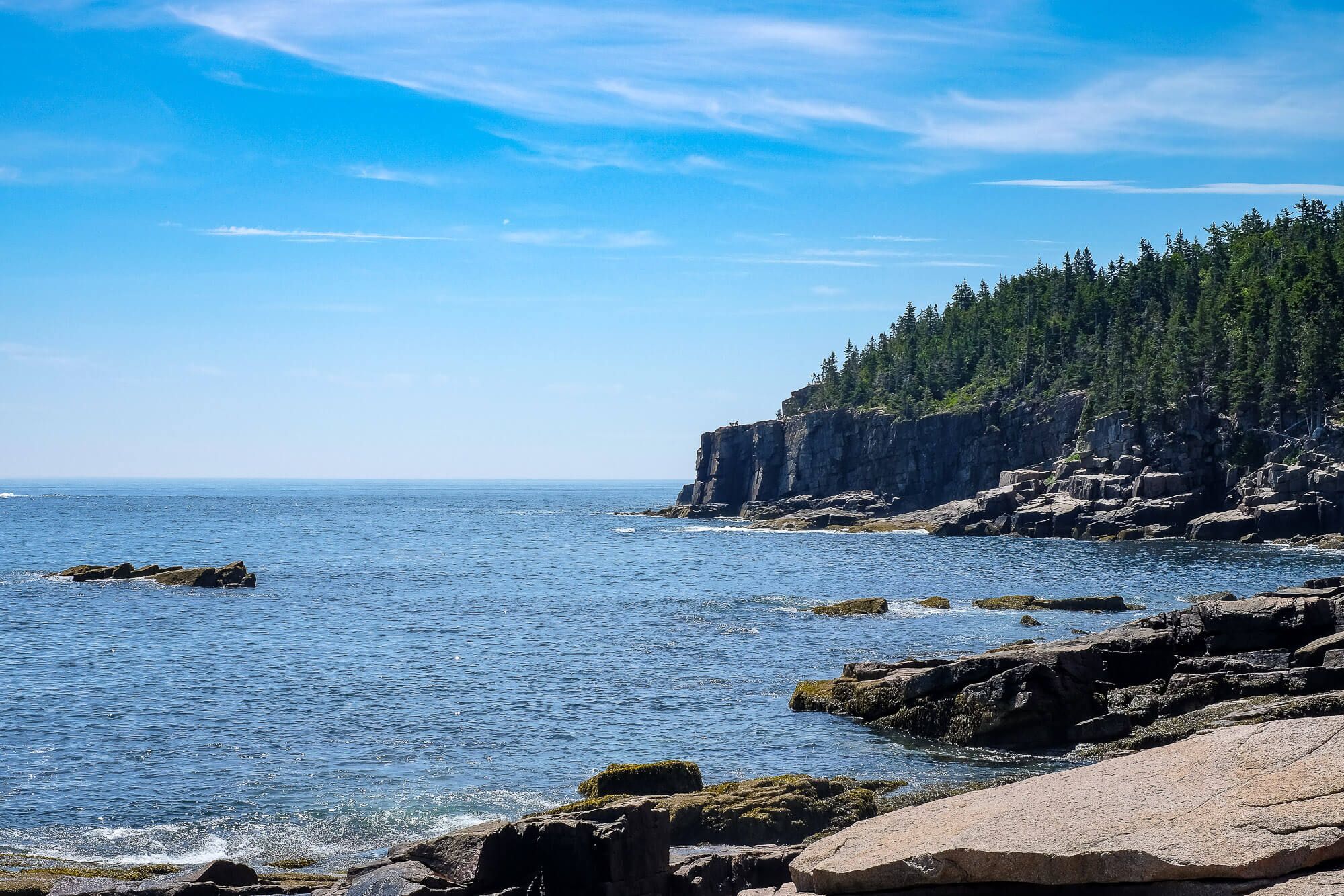 These are far from the only stops along the coast. See something cool and want to pull over? Do it! We pulled over at an overlook between Bar Harbor and the Sand Beach Entrance Station that gave us a great view of the bay.
Need to head back to Bar Harbor sooner? Instead of doing the entire loop at once, you can take a shortcut back to town on Route 3.
This road connects Seal Harbor to Bar Harbor and crosses the Park Loop Road. Check out the map to get a better idea of where the Park Loop Road goes (it's in red on the map).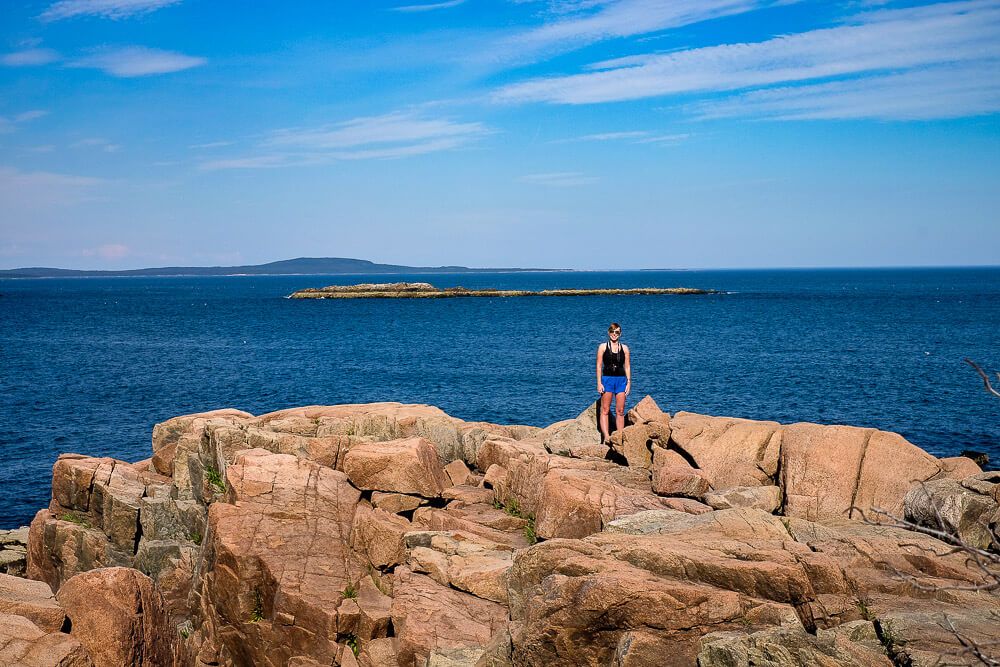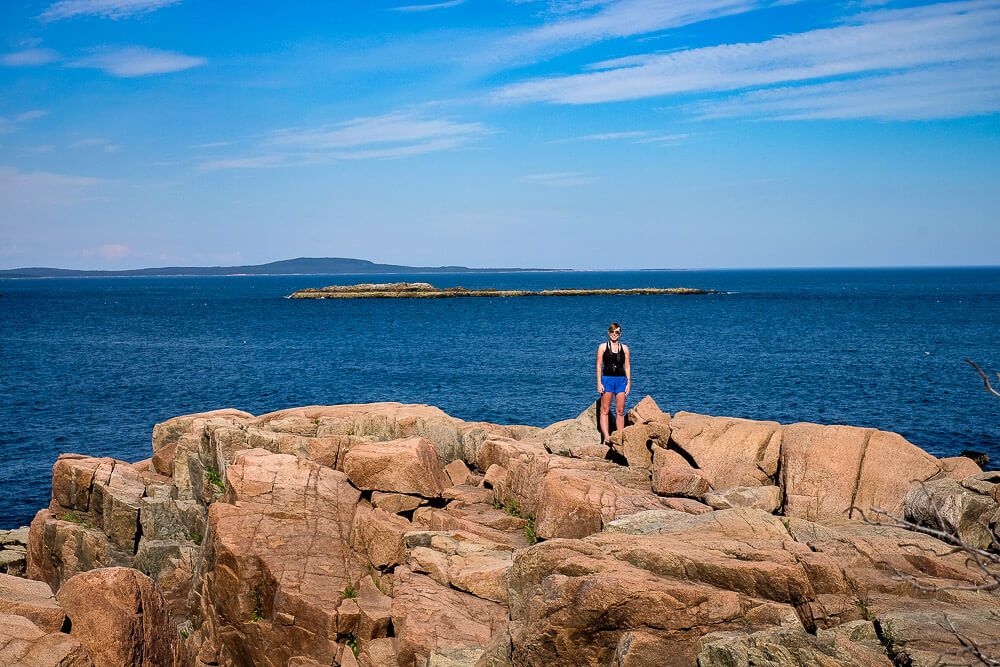 ---
2. Bike the Carriage Roads
Exploring the park's carriage roads is a must. 45 miles of these old roads crisscross through the heart of the eastern part of the park.
They're wide, nicely graveled, and are yours to explore. Plus no cars are allowed on them. So biking them will let you see all of the major sites faster.
There are dozens of different routes you could take, but there are two popular and (fairly) easy ones to tackle: Witch Hole Pond Loop & the Eagle Lake + Jordan Pond Loop.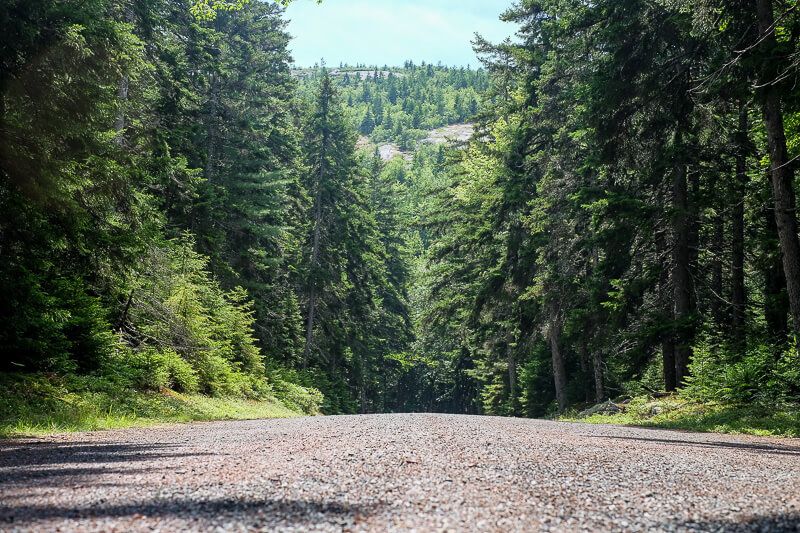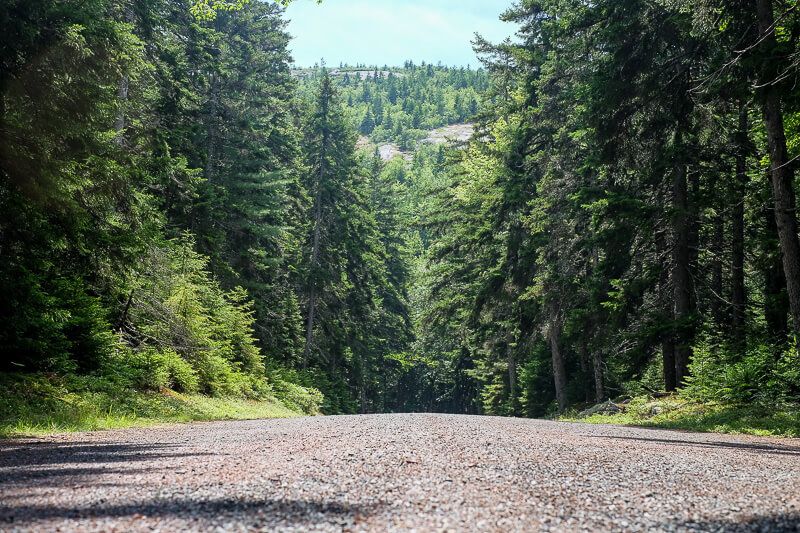 Both offer slightly different experiences, but if you only have time for one, I'd go for the Eagle Lake + Jordan Pond Loop. To do this loop, catch the Bicycle Express Island Explorer to the north end of Eagle Lake and then follow the signs around both Eagle Lake and Jordan Pond.
You'll want to do the loop in a counterclockwise direction.
I've included the full details on what biking this loop is like so be sure to check it out!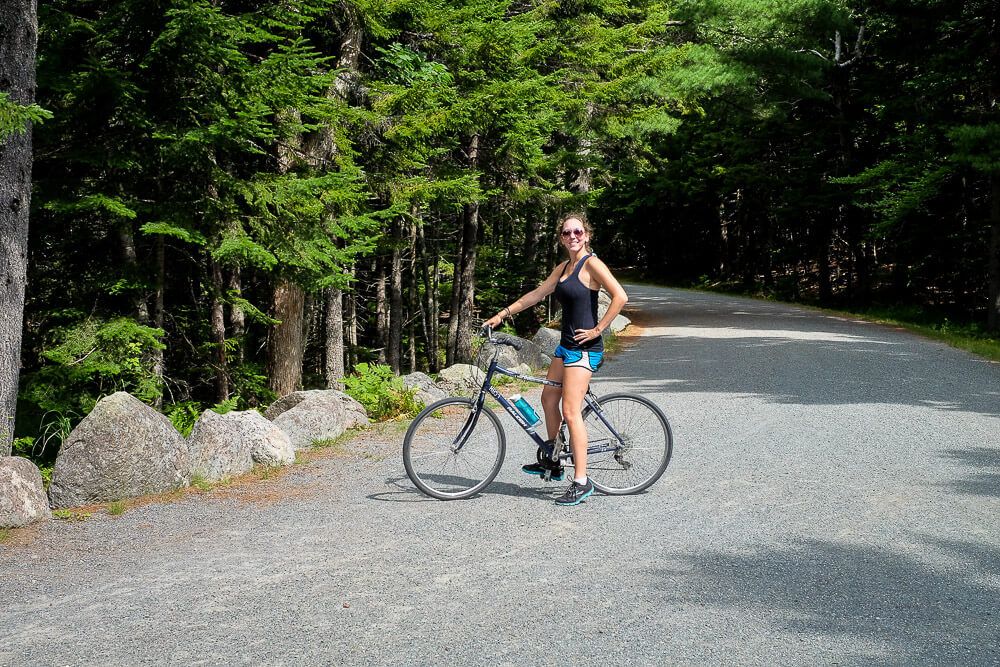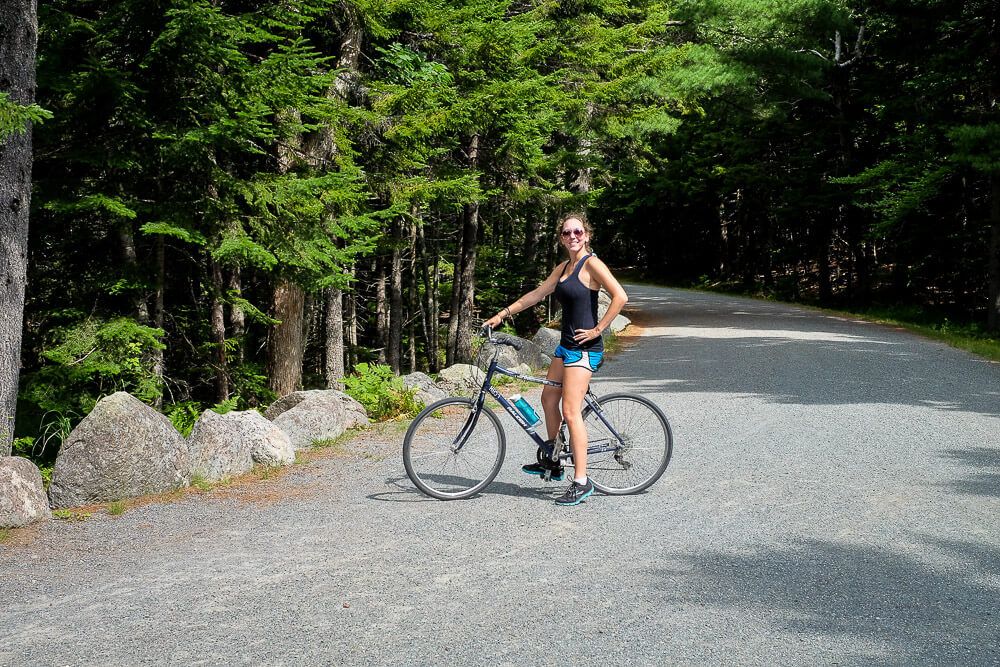 ---
3. Go Hiking
So it's a national park. There are TONS of trails (over 120 miles of trails in fact). And there are lots of different types of trails, from easy to extremely challenging.
Want something that's not too bad? Check out the Jordan Pond Path.
Or drive up to the South Bubble to do the short hike to Bubble Rock. (I love this iconic site!)
Want to stretch your legs at Sand Beach? Do the loop around Great Head (the peninsula at the far end of the beach).
Then there are also the more challenging ones. If you really want to test yourself, try out the Precipice and the Jordan Cliffs Trail when they're open (closed for Falcon nesting during a lot of the summer).
But one of the best is the Beehive.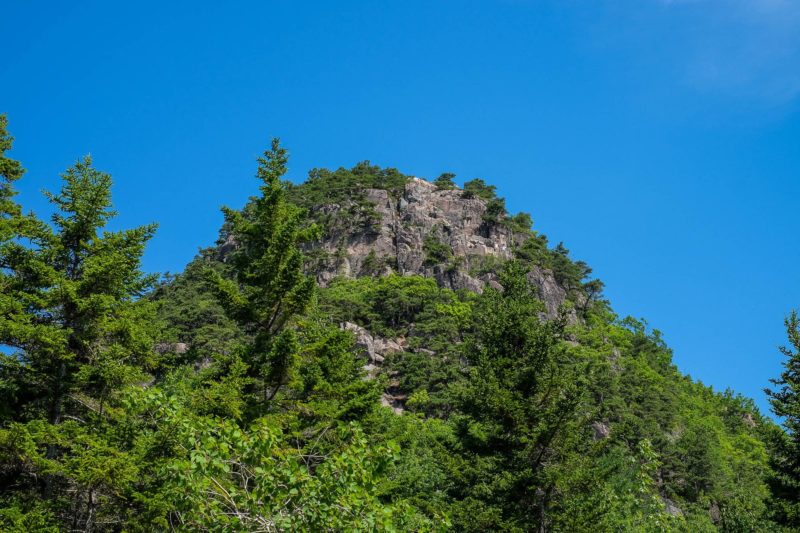 The Beehive is an iron rung trail and it's definitely not for people who are terrified of heights. For the last part of the trail, you'll be scrambling up rocks via iron rungs and ladders.
But regardless of what type of trail you do, stretching your legs around Acadia is definitely a must.
Some of my favorite hiking gear: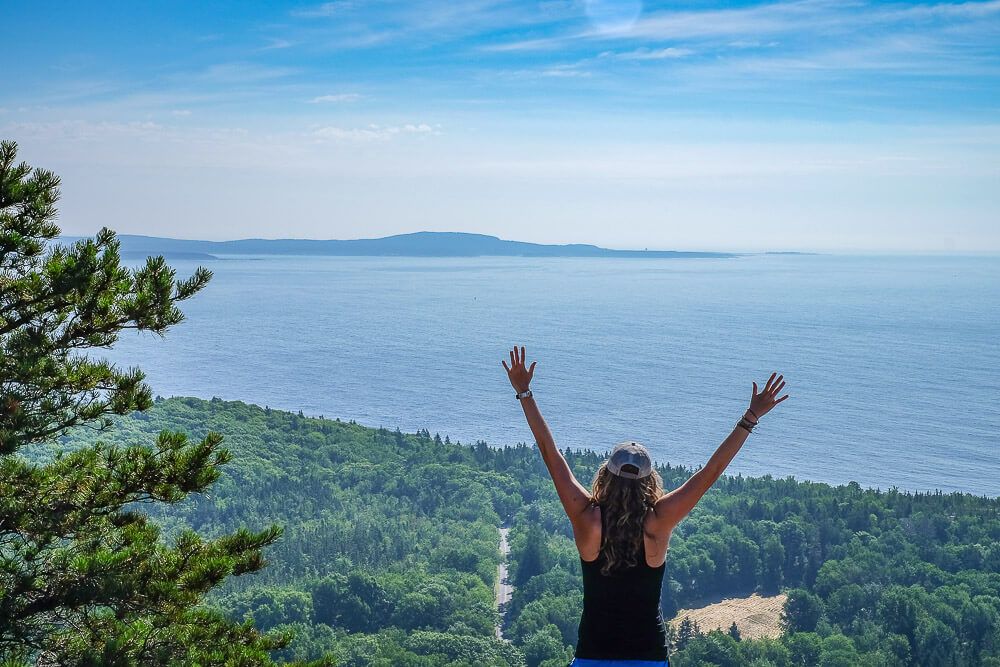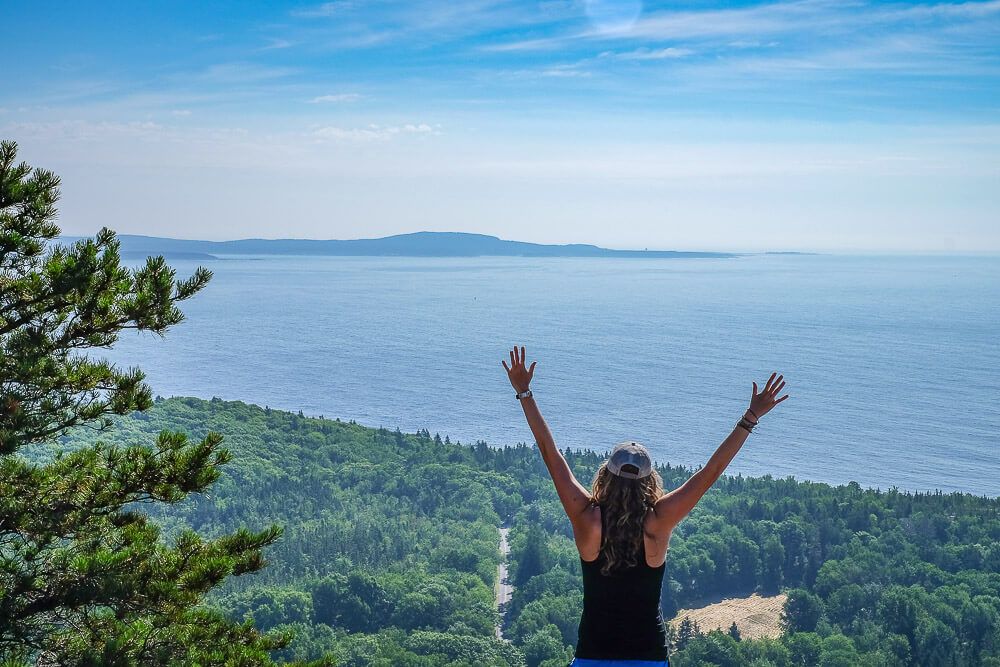 ---
4. Visit Jordan Pond House
So I've mentioned Jordan Pond a lot already. It's a stop along the Park Loop Road. There's a small hike around the pond itself.
But then there's also the House. This is the only dining in the park itself. And it's a must. Why? One word.
Popovers.
These flaky, amazing, roll-like things are heavenly. Smother them in butter and strawberry jam and I could eat about seven. I also eat them like they're going out of business since I don't have a single picture of them.
The Jordan Pond House is famous for their popovers.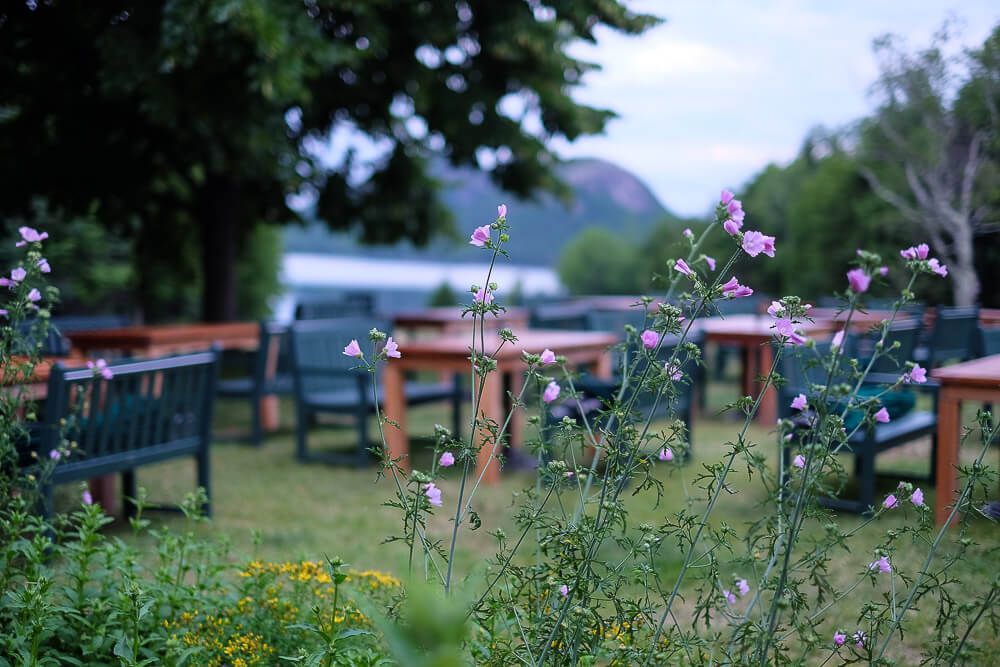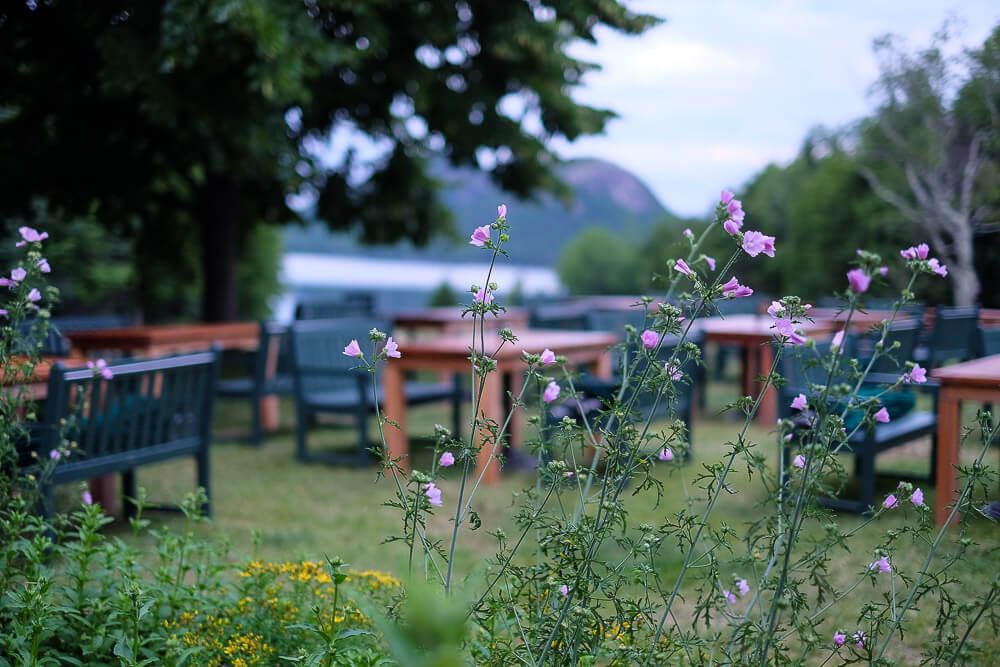 But this is a popular experience. On our first trip, we waited for a long time to get a table for lunch. A longggggg time. It was worth it, but they limited the complimentary popovers to just 1.
For subsequent trips we've gone for dinner instead. And oh my god…it was amazing! Unlimited popovers. Unlimited you guys. I ate about 5. My Dad never said no when the waiter came around with the basket. Maybe 8 for him…
Oh and the rest of the food was amazing as well. (Note that dinner is much more expensive than lunch, but if you want to splurge for dinner once, this is a great place to do it.)
And the sunsets by the pond aren't bad either.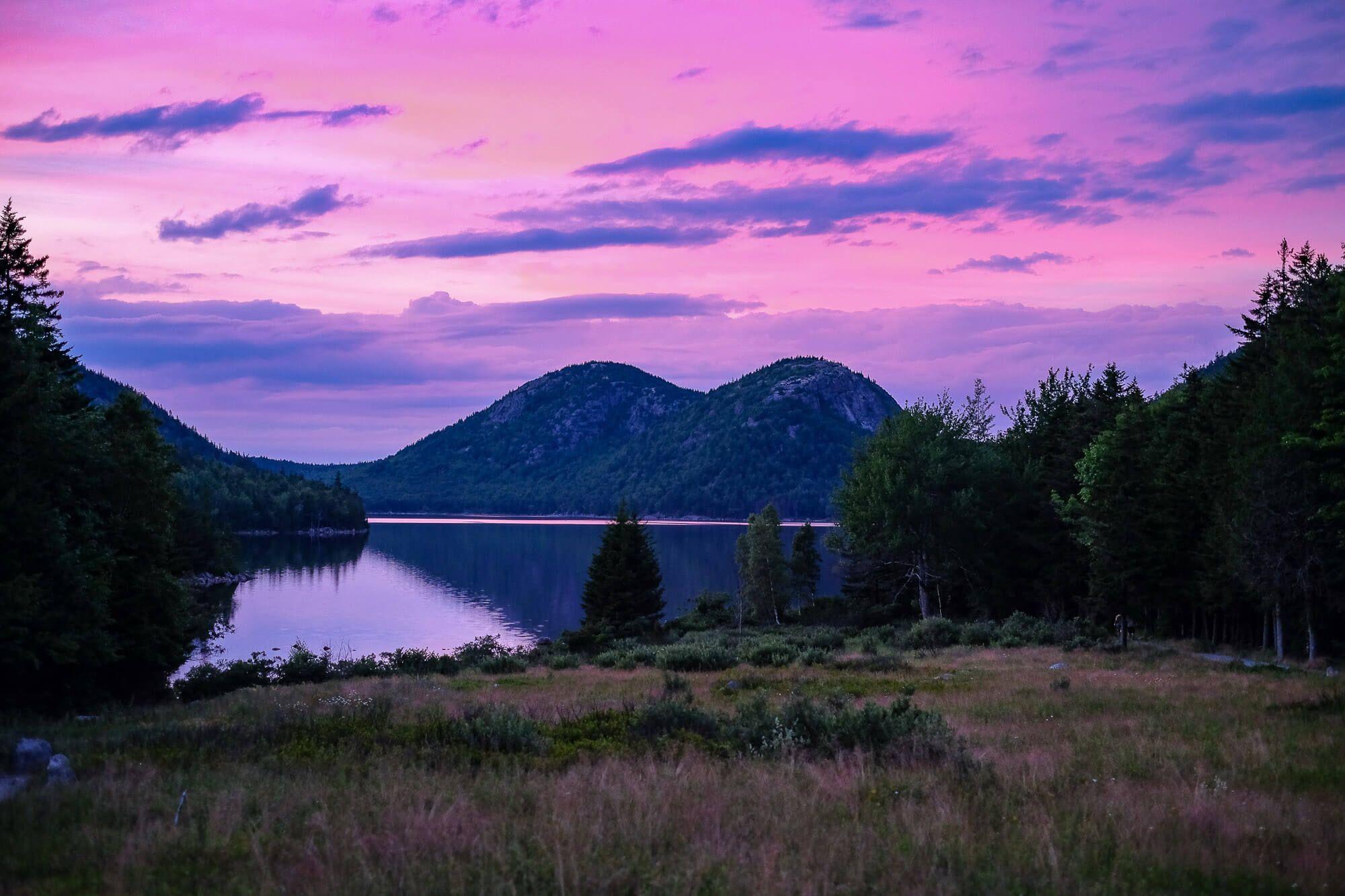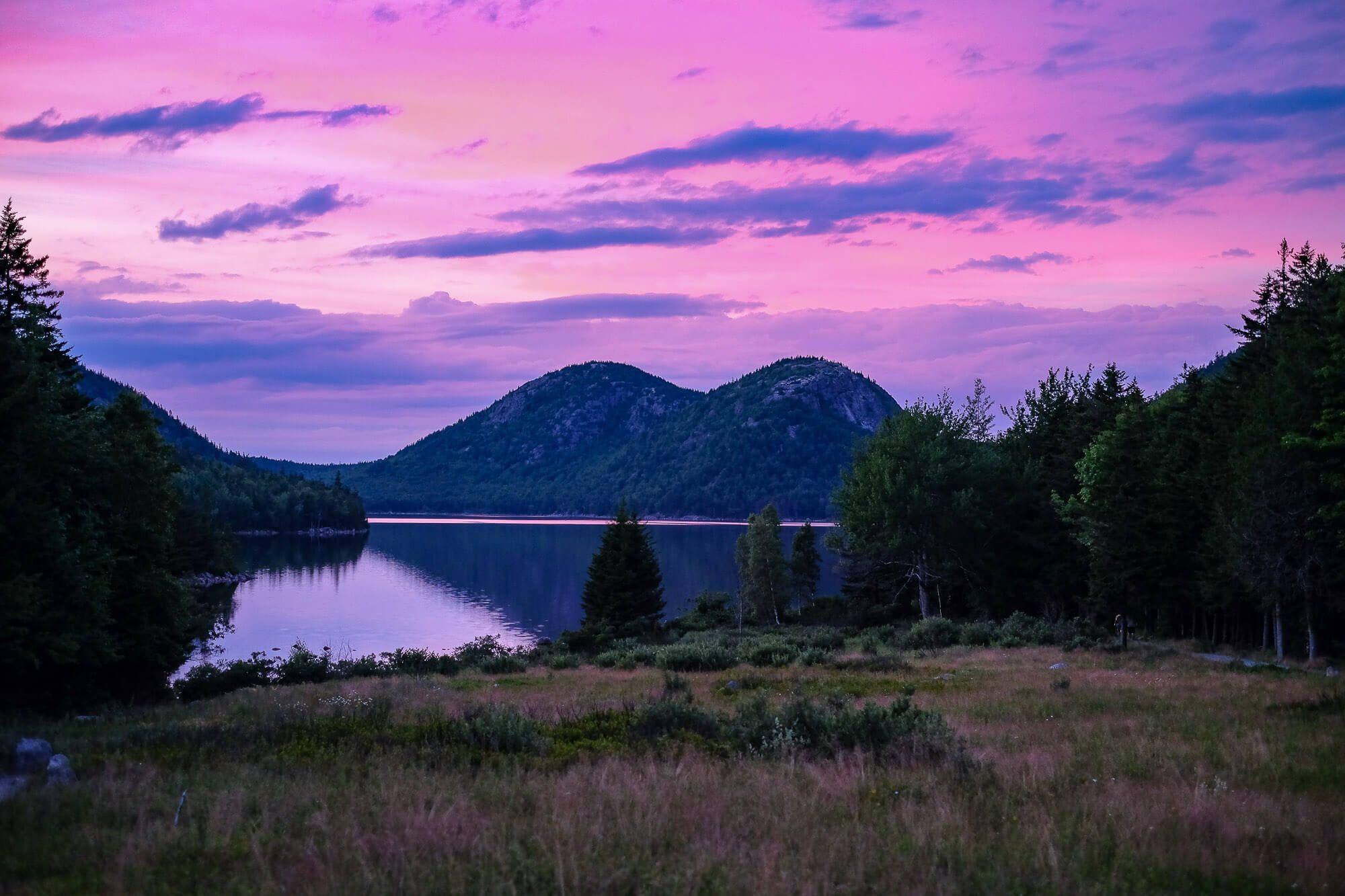 ---
5. Experience Cadillac Mountain
With the title of the tallest mountain on the East Coast, Cadillac Mountain towers over Bar Harbor. Coming up here to enjoy sunrise, sunset, star-gazing, or really just any time of day is pretty awesome.
You'll be treated to some great views of the park, Eagle Lake, Frenchman Bay, and Bar Harbor.
You can also get there fairly easy from Bar Harbor. Instead of heading south on Park Loop Road, you can head straight for the Cadillac Mountain entrance.
IMPORTANT CADILLAC MOUNTAIN INFORMATION
You will now need a vehicle reservation in order to access Cadillac Mountain between May 26 & October 19. There is an additional fee ($6 in 2021) and the reservation must be made in advance online. You CANNOT purchase one at the park. There are two types of reservations (sunrise & daytime). And they each have a specific window for entry. Review the entire policy from the park before purchasing your reservation.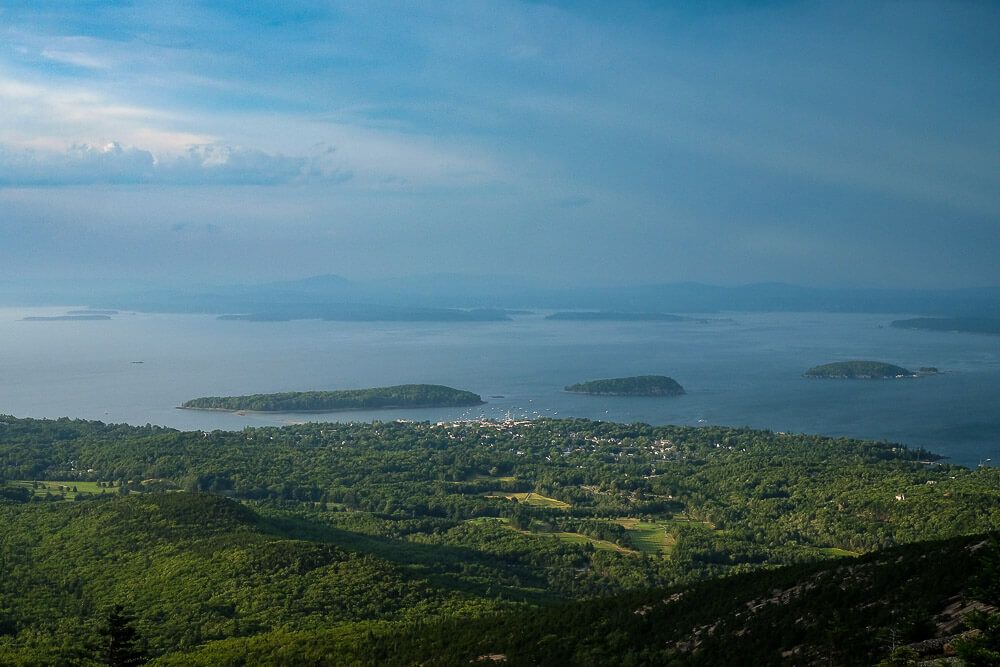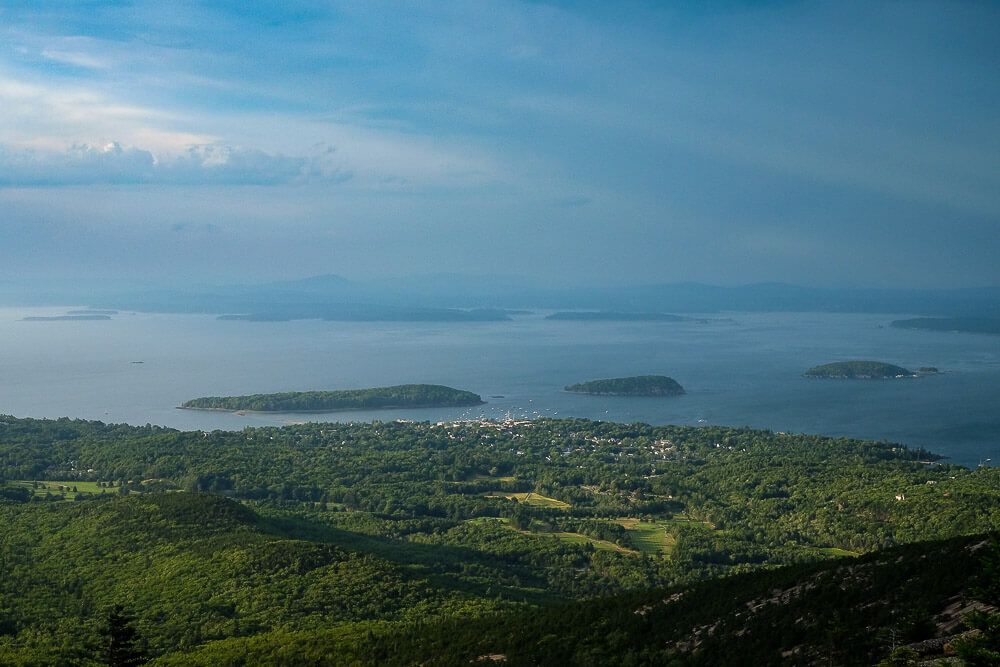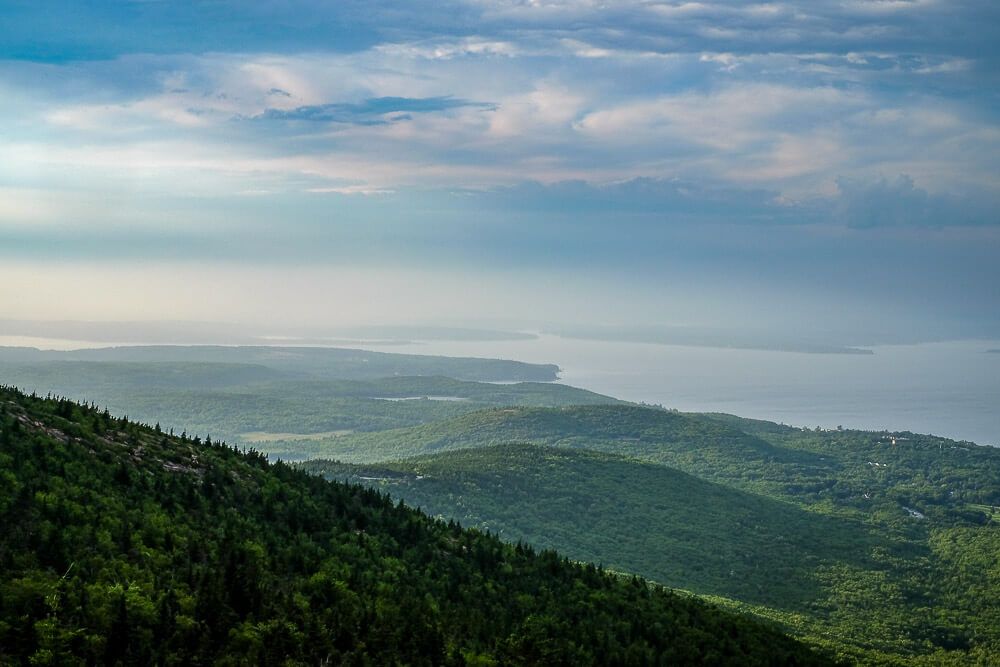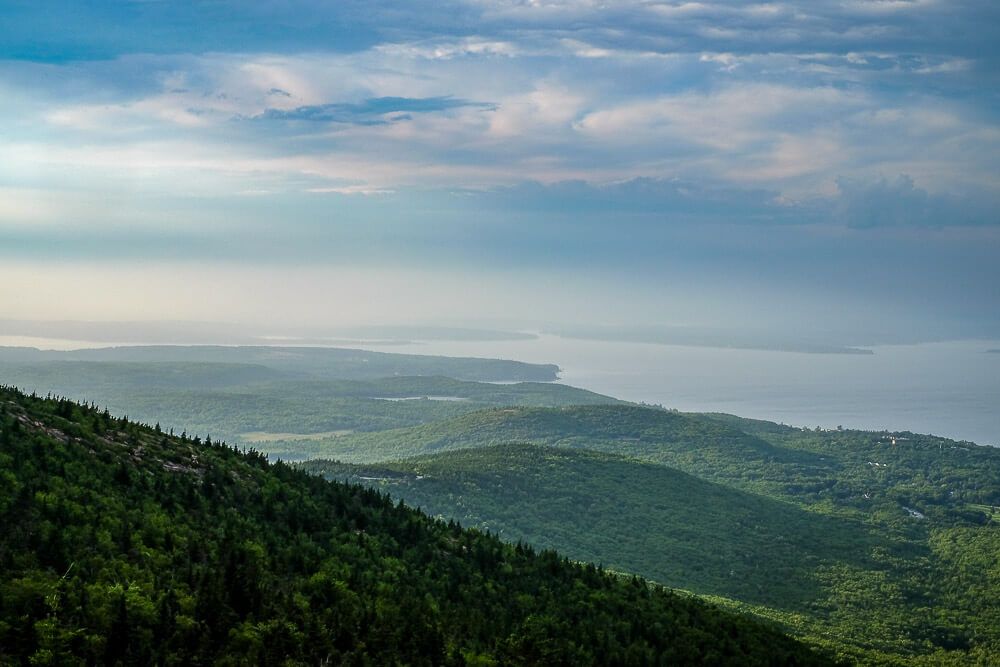 ---
In the End
Okay so keeping this list to just 5 things is incredibly hard. All of the above will ensure you have an amazing trip. And if I was to squeeze in one more, it would be the The Bass Harbor Lighthouse for sunset.
This is a classic Acadia site. And it's absolutely breathtaking at sunset. Though please note that this is a popular sunset spot. So expect parking to be nonexistent. Get there early.
Acadia is one of my favorite parks. I love how rustic and wild it feels. I love that there's so many different things to do in Acadia National Park. And when you throw in Bar Harbor as well, the list just keeps going.
It really is just a massive, wild playground. And it's one I can't wait to go back and explore again.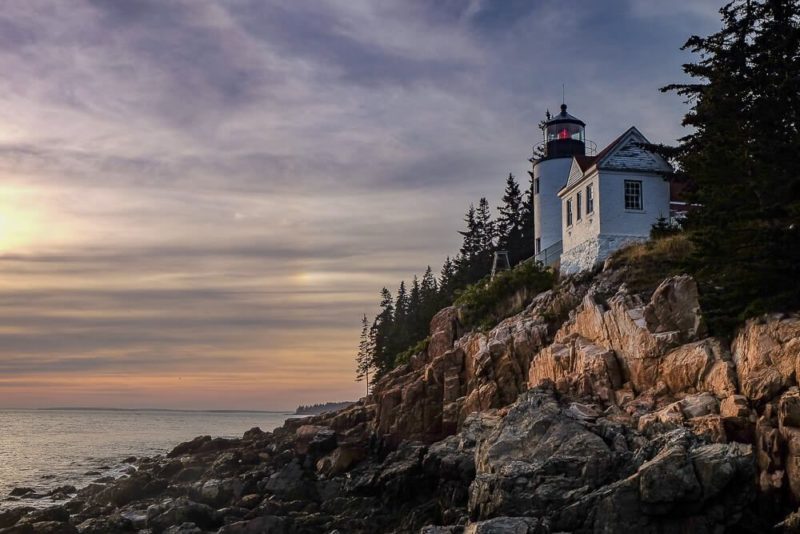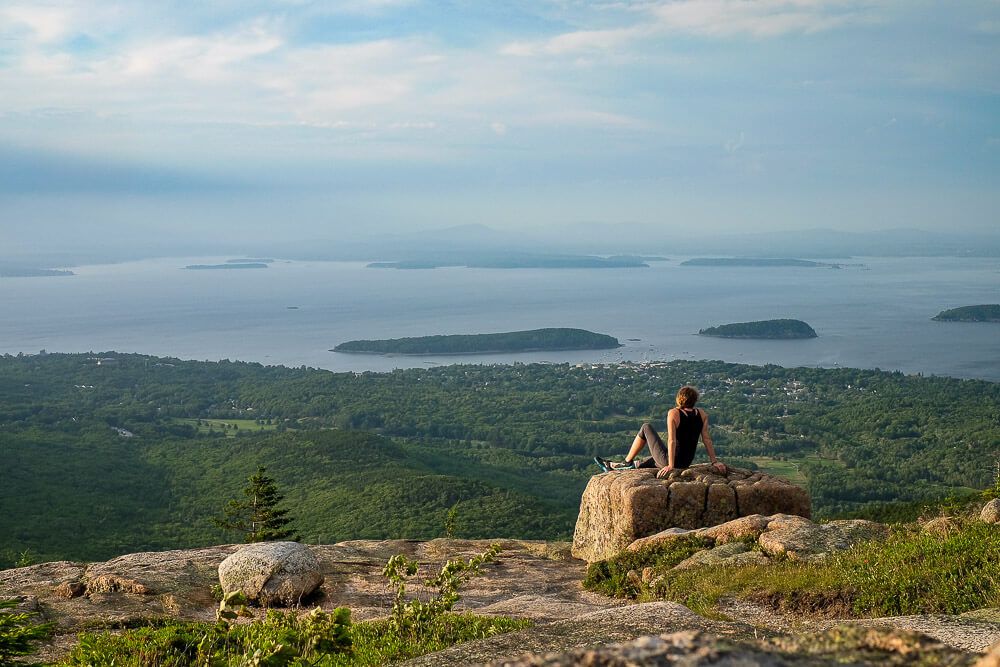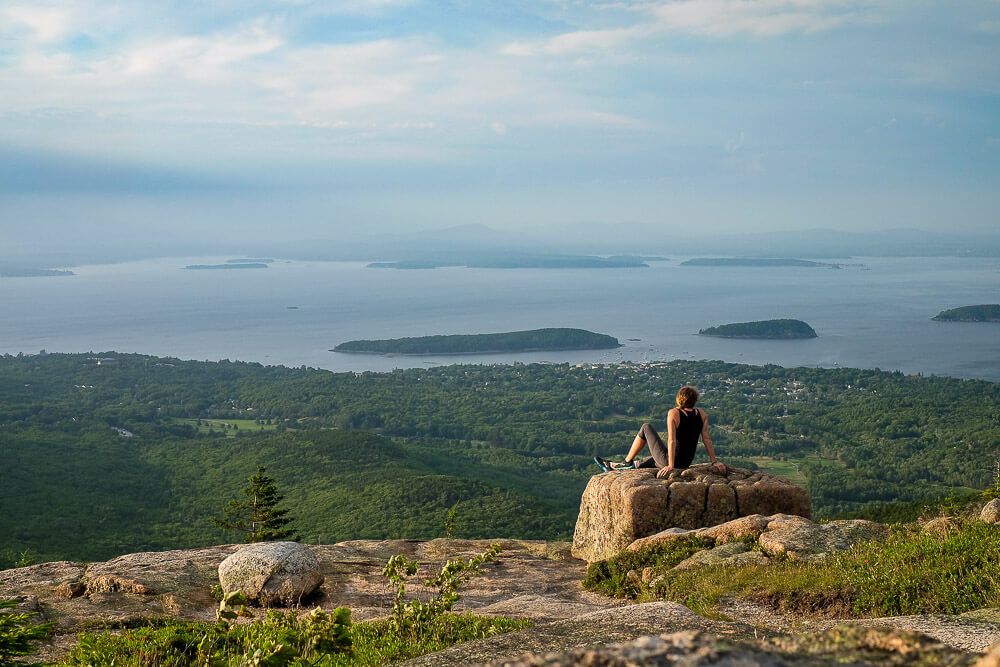 ---
Nitty Gritty
Are there fees? There is an entrance fee to enter Acadia National Park. The fees are detailed on the main Acadia National Park website. Definitely go for the Private Vehicle pass if you plan on driving in the park. This pass will be good for 7 days. The individual pass is for one person, but not their car. To get a pass, you can buy one online (preferred by the park), stop by one of the fee stations, or go to a visitor center (like the Hulls Cove Visitor Center). You'll also need a separate reservation if you plan to go up to Cadillac Mountain.
Are parts of the park closed? If you aren't visiting in the summer or fall, most of Park Loop Road is closed for the winter and parts of the spring (December – April 15).
Planning your trip to Acadia National Park & Bar Harbor?
Itineraries & Guides
Hiking Trails
Other Things to Do in the National Park and in Bar Harbor:
Bass Harbor Lighthouse for sunset
Whale Watching Tour
Walk to Bar Island
Atlantic Brewery Tour
Ghost Tour
Where to Stay:
On our first trip to Bar Harbor we stayed at the Holiday Inn Regency. It was a little outside of town but was on the Island Explorer bus route which was handy.
If you want to stay in one of the classic Bar Harbor inns though, you can't beat the Bar Harbor Inn & Spa. This is literally in the heart of Bar Harbor.
When my whole family goes, we usually rent a house with VRBO or Airbnb. The extra space for 4 adults really comes in handy. There are several options in Bar Harbor and on Mount Desert Island.
There's also a few campgrounds in Acadia National Park as well if you'd like to stay in the park. Make sure to check the location of where they are.