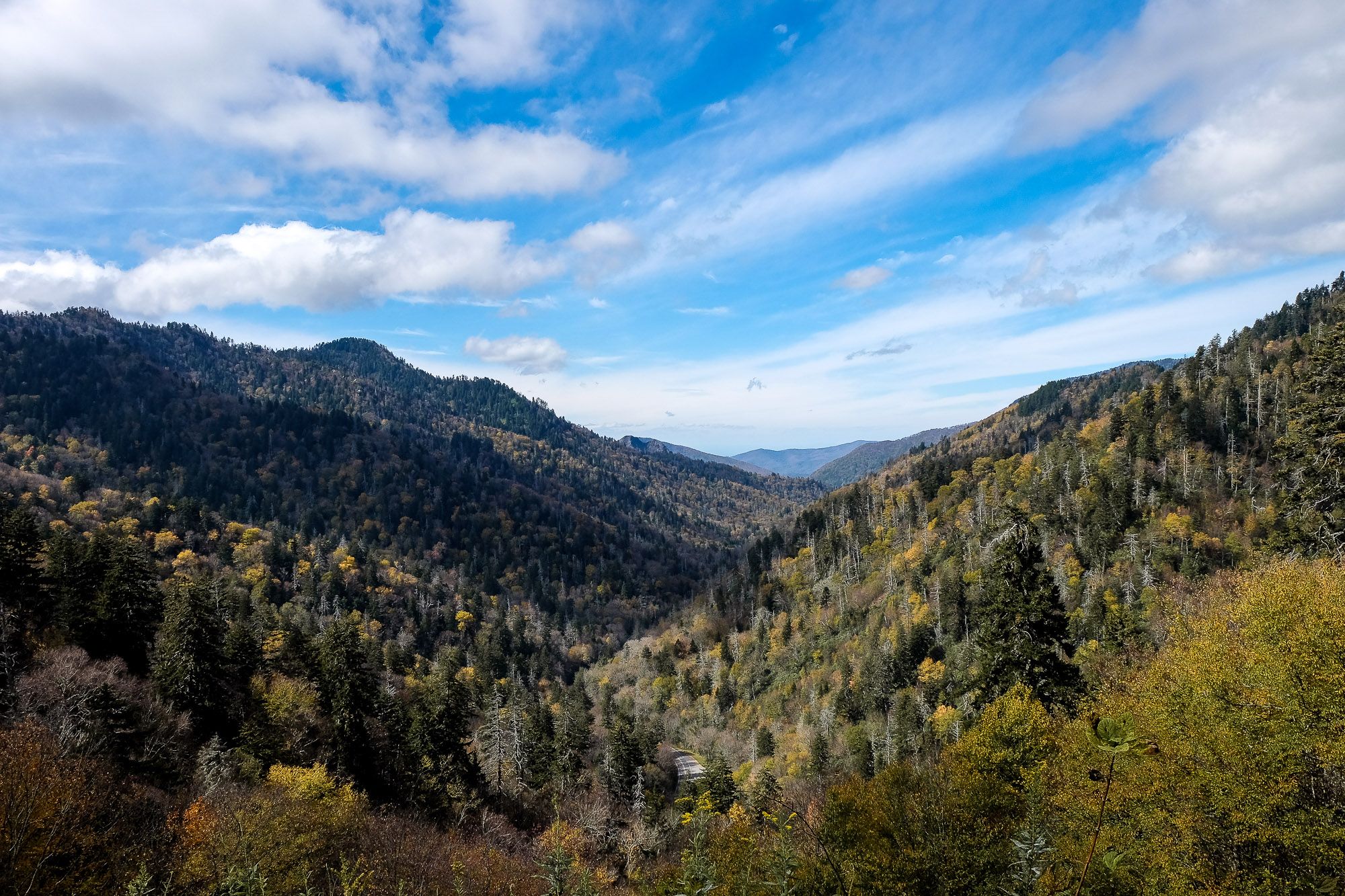 Visiting Great Smoky Mountains National Park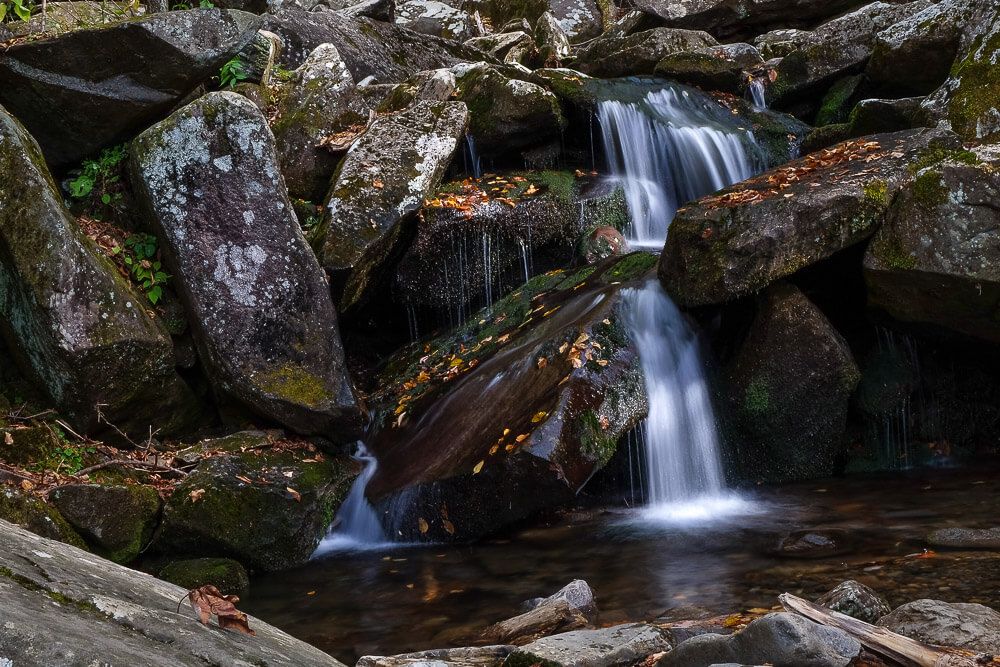 The Great Smoky Mountains National Park is the most popular park in America. With all the hiking, waterfalls, wildlife, fishing, old-growth forests, auto tours, wildflowers, and amazing vistas, it's easy to see why. I've visited several times over the years (it's only about 2 hours away), and these are my top recommendations.
First Time Visiting the Smoky Mountains?
The Great Smoky Mountains are huge. Spanning two states, it can take hours to drive across the park depending on the way you go. And with a statistic like 800+ miles of trails, it can sound intimidating to figure out where to start. If this is your first visit, I've put together several articles for you. This quick checklist will get you started, but be sure to check out the rest of my guides!
Guide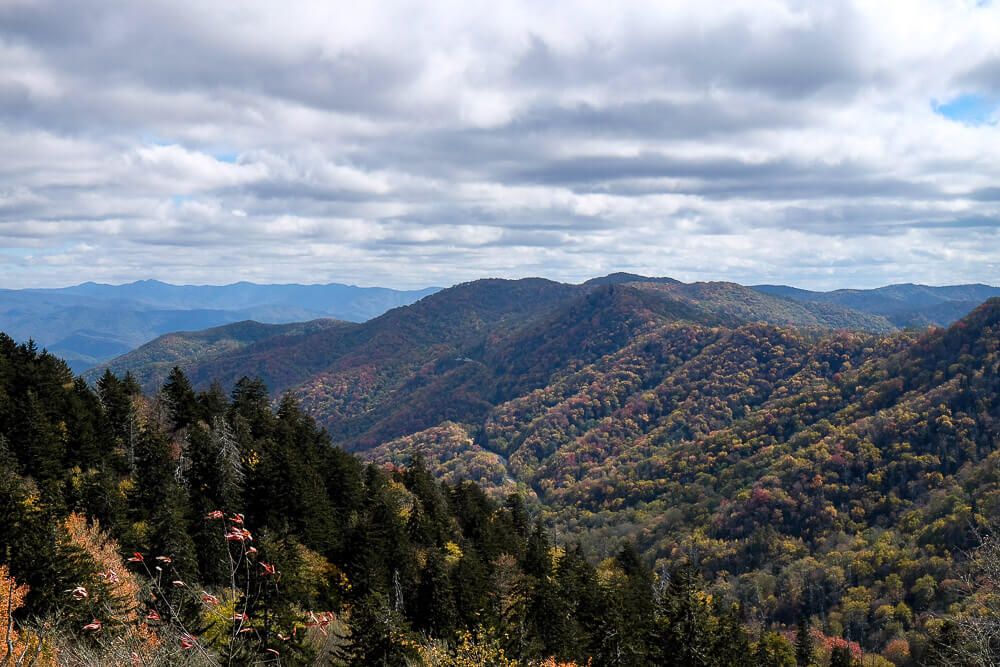 Things to Do in Great Smoky Mountains National Park
WATERFALL HIKING TRAILS
FAQs FOR YOUR TRIP
When should I visit? The summer months and the month of October are the high season for the Smokies. This is due to the warmer weather and the changing leaves. However it is quite busy. If you're coming during this time and want more solitude, I'd suggest coming on a weekday. If you come in the winter or early spring, expect snow/rain. Some roads are also closed during this time and may even close for the day due to icy weather. The Newfound Gap Road was closed in November when we went for ice even though it was in the 40/50s by the campground. I like visiting in the late spring and fall the best.
What's the weather like? Due to the differences in elevation (like under 1000ft to over 6,600ft), the Smokies experience drastically different weather depending on where you are. Temperatures can vary 10-20 degrees from the valleys to the mountain tops. Wide variations can also occur from day to night, especially during the cooler times of the year. Plus if it's clear on one side of the park, does not mean it's clear at higher elevations. It can also rain a lot. Rainfall averages 55-85 inches a year. These upper ranges make some parts of the park an actual rainforest (looking at you Clingman's Dome). Fall is generally the least rainy season. The National Park website has more information on weather if you want additional information.
Can I bring my dog? Technically…yes. But dogs aren't allowed on most trails in the park. Dogs are only allowed at campgrounds, picnic areas, and on two short walking trails (Gatlinburg Trail & Oconaluftee River Trail). They are not allowed on any other trails. If you are coming to the Smokies to hike, I'd suggest leaving Fido alone.
How do I avoid the crowds? With over 9 million visitors a year, the Smokies are super popular. The high season is from mid-June to mid August, and the month of October. To avoid the masses, try to visit during the offseason or during the weekdays. You may also avoid most of the crush if you plan your activities early in the day.
Where can I see wildlife? Two of the best known areas to see wildlife is the Cataloochee and Cades Cove areas. I have also seen elk around the Oconaluftee Visitor Center. I have also seen bears along the Newfound Gap Road and the road to Cades Cove (Laurel Creek Road). This was both exciting and horrible both times. As it causes massive traffic jams (or bear jams) as cars slow down to or literally stop in the middle of the road to see the bear. This causes hours of backups. Like literally hours as the road backup for miles. And if you're into fireflies, well then, you're in luck.
How much does it cost to visit the park? The Great Smoky Mountains National Park is free! There is no entry fee to visit the park.
Top Smoky Experiences
WHERE TO STAY
TOWNS
There are no hotels or cabins within the park. But there are several communities ringing the park. I've only stayed at a few (as we tend to camp in the park). I plan to add descriptions to this list as we spend more time outside the park.
North Carolina
Bryson City
Cherokee – as in the Cherokee Reservation; big casino right in town
Fontana
Graham County
Haywood County
Maggie Valley
Waynesville
Tennessee
Cosby/Newport
Gatlinburg – big tourist hot spot; lots of hotels, lots of places to eat, lots of touristy sites and attractions, and lots of traffic. I've stayed outside of Gatlinburg in a cabin during the off season and I liked it better then. But the crush of people, the over-touristed/non-nature feel it has isn't my speed.
Pigeon Forge
Sevierville
Townsend – if you want to base your visit around Cades Cove, this is the closest town to it.
CAMPING
The park has numerous campgrounds. I'm making it a goal to stay at each one and I'll update my descriptions below as I go. (Interested in backcountry camping?)
Each campground has restrooms. However there are no showers or electrical/water hookups in the park. A maximum of six people, 2 tents, 2 vehicles (but only 1 RV) are allowed at a campsite.
Northeast
Southeast
Northwest
Southwest
RECENT ARTICLES