Finding the best restaurants in Bar Harbor for your trip can be hard. And I mean like…really, really hard. There are a ton of options. And I struggle with this for every place I travel to. Scouring reviews, sites, lists, etc. to figure out where to eat. So I've put together this article to help you figure out the best restaurants for your trip to Bar Harbor and Acadia National Park.
You see I've been visiting Mount Dessert Island for more than a decade now. And after several weeklong trips over the years, I've got my favorites. The places my family heads to year after year.
But this is not an exhaustive list. It doesn't include every restaurant. And there are plenty places out there I've yet to try. (You never know, they may be on my list for my next trip and show up here in the future.)
These restaurants are the ones I consider to be the best. The ones I've personally eaten at. The places I answer when someone asks me, where should I eat in Bar Harbor, Maine?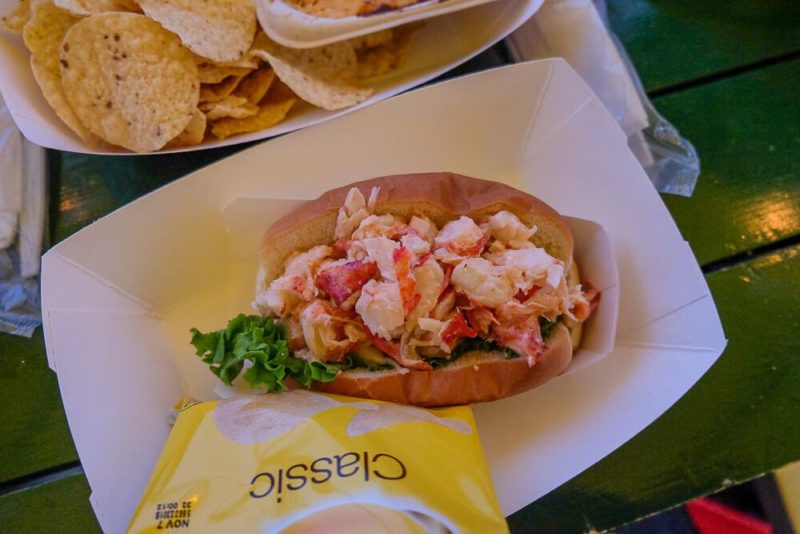 ---
Places to Eat in Bar Harbor Overview
A couple of notes as we get started here. My family is usually based in Bar Harbor. Like, right in downtown. So there are several places here that are right in the village. But I do have several suggestions spread around the island as well.
I'd also like to increase my coverage in the future too by eating in the other villages on the island. So as that happens, I'll expand the options below to cover any new favorites I discover.
And one last important note. My trips to Bar Harbor are always with my family. And to say I'm the adventurous eater of the bunch would be an understatement. My parents in particular have very limited palettes. Think like some of the pickiest eaters you've ever met. (Thank god they like lobster.)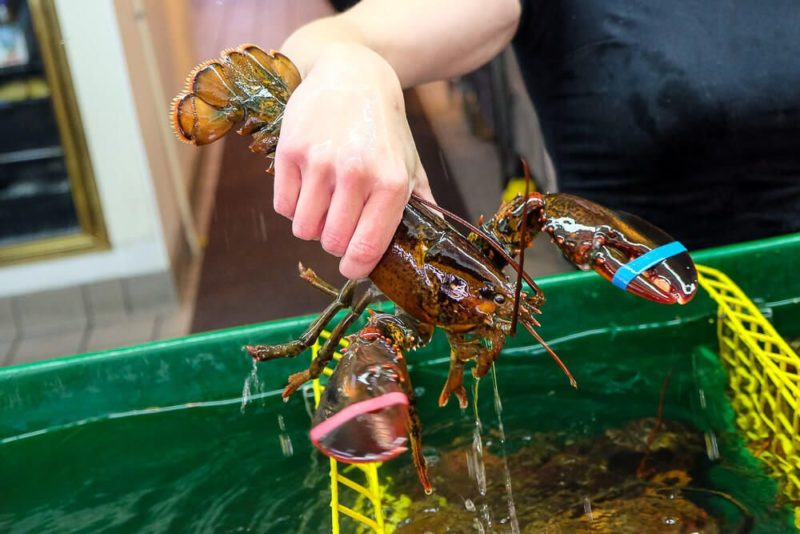 And since I'm there with my family, I tend to want to eat dinner with my family. A few times I'll break off from the group to eat at that quirky cafe, but that doesn't happen very often.
So basically, this list could be bigger. I'm working on it. One can only eat so much, you know? Plus it's hard to try new places as well as hitting your favorites. And there are some places I want to eat at every trip. Yep some are just that good.
---
Lobster Pounds
Let's start this off the right way shall we? This is Maine after all. The land of lobsters. And the best place to get your lobster on is a lobster pound. Or a lobster shack. These 4 are my favorites. My full guide on the lobster pounds has even more details, but this will give you an overview.
Thurstons. One of the best lobster pounds on the island. Located in Bernard on the other side of the island, but well worth the drive. This is usually where I go for my whole lobster.
C-Ray Lobster. Small lobster shack on your way into Bar Harbor. Great blueberry pie and of course lobster rolls. (Rolls are my favorite just to be honest…)
Trenton Bridge Lobster Pound. Technically not on the island…but a great lobster pound. It's right before the bridge bringing you over to Mount Desert Island. Their traditional boilers are right out front. Definitely a great spot for lobsters or lobster rolls.
Beal's Lobster Pier. Over in Southwest Harbor and oh so amazing. Great outdoor seating on warm days. And they have plenty of fun options. I went for the lobster burger and was very pleased. My family loved the oysters, rolls, and lobsters here.
If you're looking for a lobster pound actually in the village of Bar Harbor, your option will be Stewman's. It's located right on the water and is a popular spot. It's a bit touristy and pricey (though lobster in general is an expensive entree so keep that in mind). I don't love it, but it's an option if you don't want to drive to another pound.
---
Restaurants
All of the places below I've been to. Every visit we try to squeeze in a few new spots, but we tend to go back to our favorites as well. My hope is to continue to grow these recommendations over time!
And there are several places we've gone to that aren't on this list. So these are my particular favorites or my recommendations on where to eat in Bar Harbor. It's definitely not just a list of all the restaurants in town.
Description: Part market, part restaurant, all delicious! This is a great spot and is one a lot of locals recommend. It doesn't have a ton of seating, so maybe look to sit outside. Plus if you're looking for any food souvenirs, this may be a good spot to pick some up! It's closed Monday & Tuesday and dinner hours the rest of the week don't extend past 7 (and even earlier on Sunday). So plan to get there early.
Location: Right in downtown Bar Harbor, a few blocks south of the Village Green. 244 Main St, Bar Harbor, ME 04609
Description: This is a great little cafe that offers tons of options. And is another popular favorite with locals and visitors alike. It's definitely considered to be one of the best restaurants in Bar Harbor. (So maybe make reservations if you don't want a long wait.) I've heard it has amazing lobster rolls, but I tend to branch out a bit here. The mac and cheese is amazing, and, though it's not on their online menu, I've definitely gotten some lobster quesadilla here (might be one of their specials during the season). And it's one of my favorites.
Location: On a side street just a block of so from the Village Green in Bar Harbor. 49 Rodick St, Bar Harbor, ME 04609
Description: We may have originally been drawn to this pub due to the name. But the food and service is fantastic too. And it's got plenty of options. So if you want to go the lobster roll route, you can. But it also has the typical pub fare. And tons of beers on tap. I tend to take a break from the lobster here and go for a fish sandwich or a wrap. And of course a beer. One important note though, the Thirsty Whale is a popular spot. So expect a wait if you have a big party (or get there early).
Location: Right on Cottage Street in downtown Bar Harbor. 40 Cottage St, Bar Harbor, ME 04609
Description: A must-do if you've never been to Mount Desert Island before. Because of popovers. And the whole experience in general. They offer both lunch and dinner options. Lunch is wayyyy busier, so now that the dinner menu is the same, maybe plan to come back into the park for dinner. (Plus sunsets.) If you're on a budget but what to try it out, get one of the popover options, and take deep breaths if there are crowds. Oh and reservations. Definitely think about making reservations.
Location: Inside Acadia National Park by Jordan Pond (of course!). 2928 Park Loop Rd, Seal Harbor, ME 04675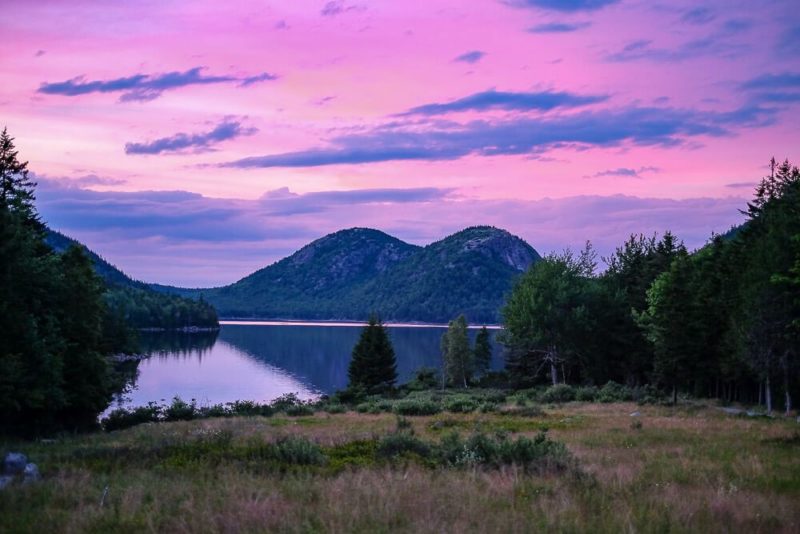 Description: This is an Italian restaurant. And it's a bit pricey. But it's a fantastic option if you want to break away from the standard pub and seafood fare. My family always enjoys their meals here. And to be honest, it's one of my favorites in town. All because of one amazing dish: the Lobster Mac and Cheese. I look forward to it every trip.
Location: Right across from the Village Green in Bar Harbor. 34 Kennebec Pl, Bar Harbor, ME 04609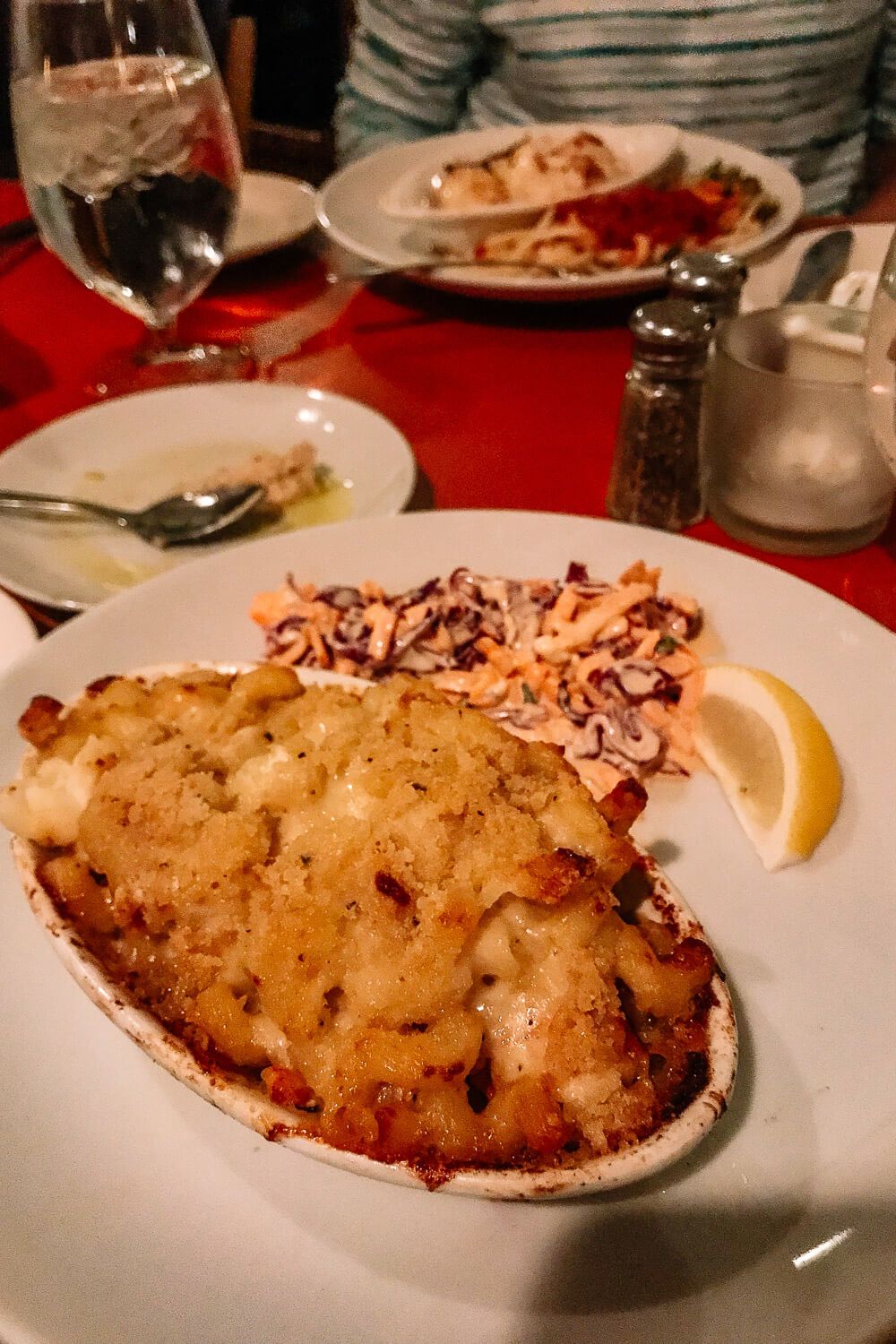 Description: This is one of my family's favorites. Especially when they're tired of all the lobster. Blaze is a wood-fired, gastropub kind of place. Pizzas, sandwiches, fancy tacos, amazing duck fat fries, burgers, and more. Plus I noticed a lobster grilled cheese on their Facebook that looks to die for. We've also gotten the oysters and lobster risotto, both are delicious. Plus an outstanding beer selection if you're into craft beers.
Location: One block from the Village Green in Bar Harbor. 198 Main St, Bar Harbor, ME 04609
Description: Sometimes you just need good pizza. Good, simple, no fuss pizza. And that's where Rosalie's delivers in spades. And we're talking no-fuss, New York style pizza. It's super casual and super affordable. You can dine-in or carry out too. We always eat at Rosalie's at least once. And usually get enough for leftover lunches as well.
Location: Right on Cottage Street in Bar Harbor. 46 Cottage St, Bar Harbor, ME 04609
Finback Ale House
Description: This is a nice little open cafe with good lobster options. It's not really a lobster pound and it definitely has a fancier feel (but with beer). But with some good drink options and good food (besides lobster), this is a great little spot. And as long it's not too cold, I love the open garage door feel.
Location: Within the first block of Cottage Street. 30 Cottage St, Bar Harbor, ME 04609
Description: Route 66 is probably the most touristy looking restaurant in Bar Harbor. And because of that, we were hesitant to go on our first couple of trips. But one night in recent years, we decided to try it out. And we were super surprised! The decor inside is eclectic in that there are lots of old adverts and toys on display. Definitely a family friendly kind of place. But the service and food were great! And they have a spicy lobster roll that I fell in love with.
Location: On Cottage Street, the restaurant with the taxi hanging over the door. 21 Cottage St, Bar Harbor, ME 04609
Description: Just want a good pub with all the standard fare? Then Paddy's might be for you. This Irish Pub is right on the waterfront. It's definitely a bit touristy (it is part of the West Street Hotel), but has great views and people watching.
Location: Right on the waterfront across from Agamont Park and Bar Harbor Whale Watch. 50 West St, Bar Harbor, ME 04609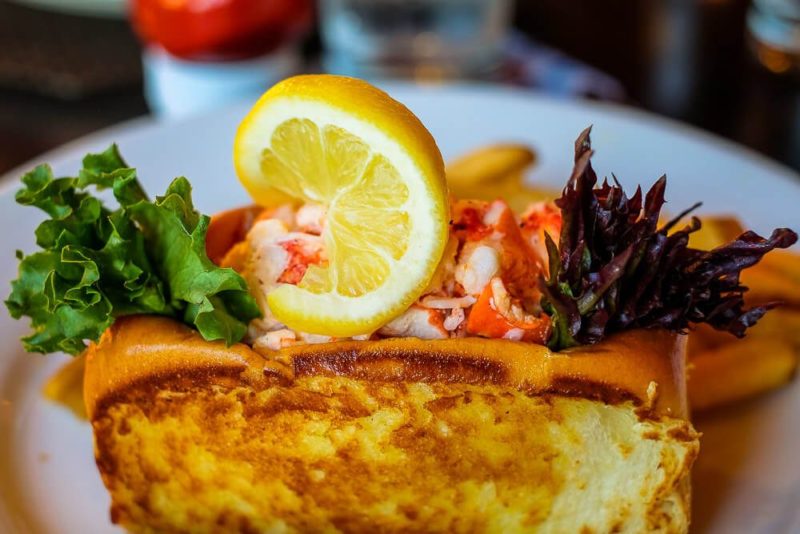 Description: There are only a few Asian restaurants in town. And I'm including these together for one reason only. I have technically not eaten there, so I can't give a long review. But my family has. They've gotten takeout at both places and it's been a welcome quick lunch when the pricer options in town are just too much.
Siam Orchid Location: On Rodick Street that runs between Cottage Street & the Village Green. 30 Rodick St, Bar Harbor, ME 04609
China Joy Location: Right across the street from Blaze. 195 Main St, Bar Harbor, ME 04609
---
Breakfast
I don't have a ton of breakfast options. It's something I know I need to work on. But dang if eating out for every meal is super hard (on your wallet and stomach) for like a week long trip. And since my family tends to eat dinner out, we usually have breakfast in. However we do splurge on breakfast at least once a trip. And below are my favorites.
2 Cats: This is a great little cafe on the edge of downtown Bar Harbor. And it's got a beautiful garden to gawk at if you have to wait a bit for a table. The eggs benedict here are stellar.
Jordan's Restaurant: Jordan's is more of your traditional breakfast kind of joint. And they have some of the best freaking blueberry pancakes in the world. If you're not feeling like pancakes, definitely go for like a blueberry muffin to take with you.
Cafe This Way: This artsy little cafe is open for both breakfast and dinner. But I need to come back for dinner in particular in order to properly review it!
---
Coffee & Desserts
I know I've eaten at more dessert places than these. But I didn't take any notes about which ones. These are the ones I remember. But trust me, I'll do some proper research on my next trip.
---
Bars
Bar Harbor has a few places where I've stopped in for some drinks. I'm sure there are more on the island, but these are my favorites in town.
That's it! Those are my favorites. What I consider to be the best restaurants in Bar Harbor. What are your go-tos?
Planning your trip to Acadia National Park & Bar Harbor?
Itineraries & Guides
Hiking Trails
Other Things to Do in the National Park and in Bar Harbor:
Bass Harbor Lighthouse for sunset
Whale Watching Tour
Walk to Bar Island
Atlantic Brewery Tour
Ghost Tour
Where to Stay:
On our first trip to Bar Harbor we stayed at the Holiday Inn Regency. It was a little outside of town but was on the Island Explorer bus route which was handy.
If you want to stay in one of the classic Bar Harbor inns though, you can't beat the Bar Harbor Inn & Spa. This is literally in the heart of Bar Harbor.
When my whole family goes, we usually rent a house with VRBO or Airbnb. The extra space for 4 adults really comes in handy. There are several options in Bar Harbor and on Mount Desert Island.
There's also a few campgrounds in Acadia National Park as well if you'd like to stay in the park. Make sure to check the location of where they are.