Are you looking to find the best waterfalls near Greenville, SC? Ones that you can reach in 2 hours or less? Then you're in luck! I've put together this list of my favorite local waterfalls. And I've got all the details like location, if there's hiking required (and how much), and, depending on the waterfall, a link to a full guide.
Now I am a bit of a waterfall hunter. I love waterfalls. If I'm on a trip somewhere and and there's a waterfall nearby, you can bet I'm going to see it. But the truth is I don't need to go far to get my waterfall fix. There are dozens of waterfalls near Greenville.
But why are there so many waterfalls? Well you can thank the Blue Ridge Escarpment (basically where the Blue Ridge Mountains stop and drop 2,000ft to the rolling foothills below – think like the landscape at Caesar's Head State Park). And this escarpment has the highest concentration of waterfalls in the Eastern United States.
Chasing waterfalls is one of the best outdoor activities in the area. However outdoor activities (and Greenville in general) has grown significantly in popularity recently. More and more people are hitting the trails these days.
If you are headed to a popular waterfall, expect crowded trails and parking lots to fill up by 9am on weekends year round.
Due to the sheer number of waterfalls here, I've linked the waterfall's name to a longer guide if I have one. Sometimes this will link to a trail guide for the hike to the waterfall or a guide for the park it's located in. And as I visit more waterfalls near Greenville, I'll be adding them to this list!
Also many waterfalls have the same name, so if you see "duplicated" waterfalls here just know they are actually different waterfalls. (Looking at you Rainbow Falls.)
---
Less Than 30 Minutes From Greenville
Reedy River Falls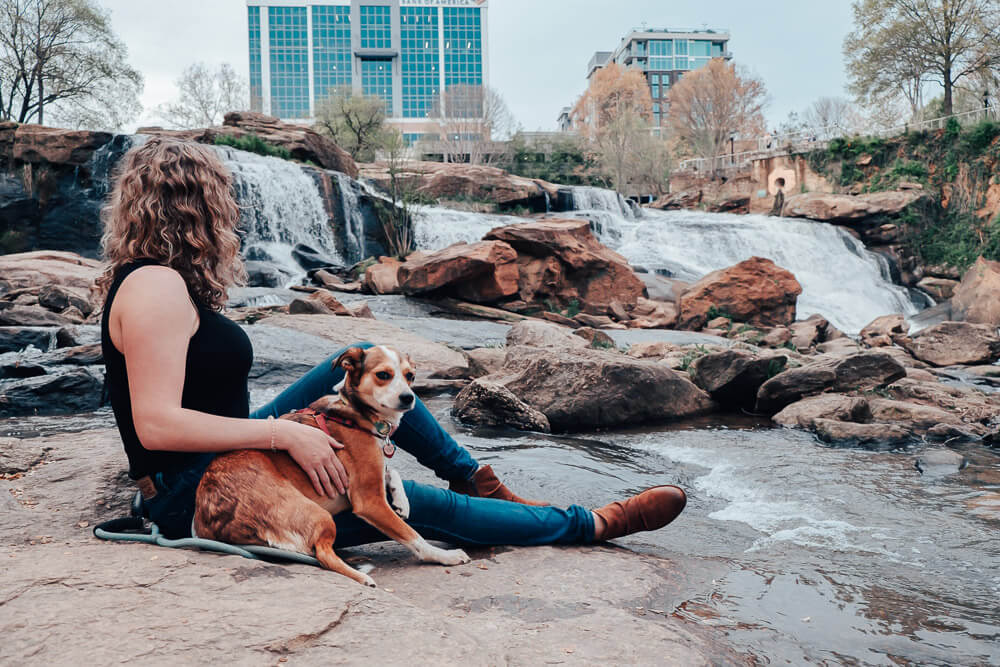 ---
Rock Quarry Falls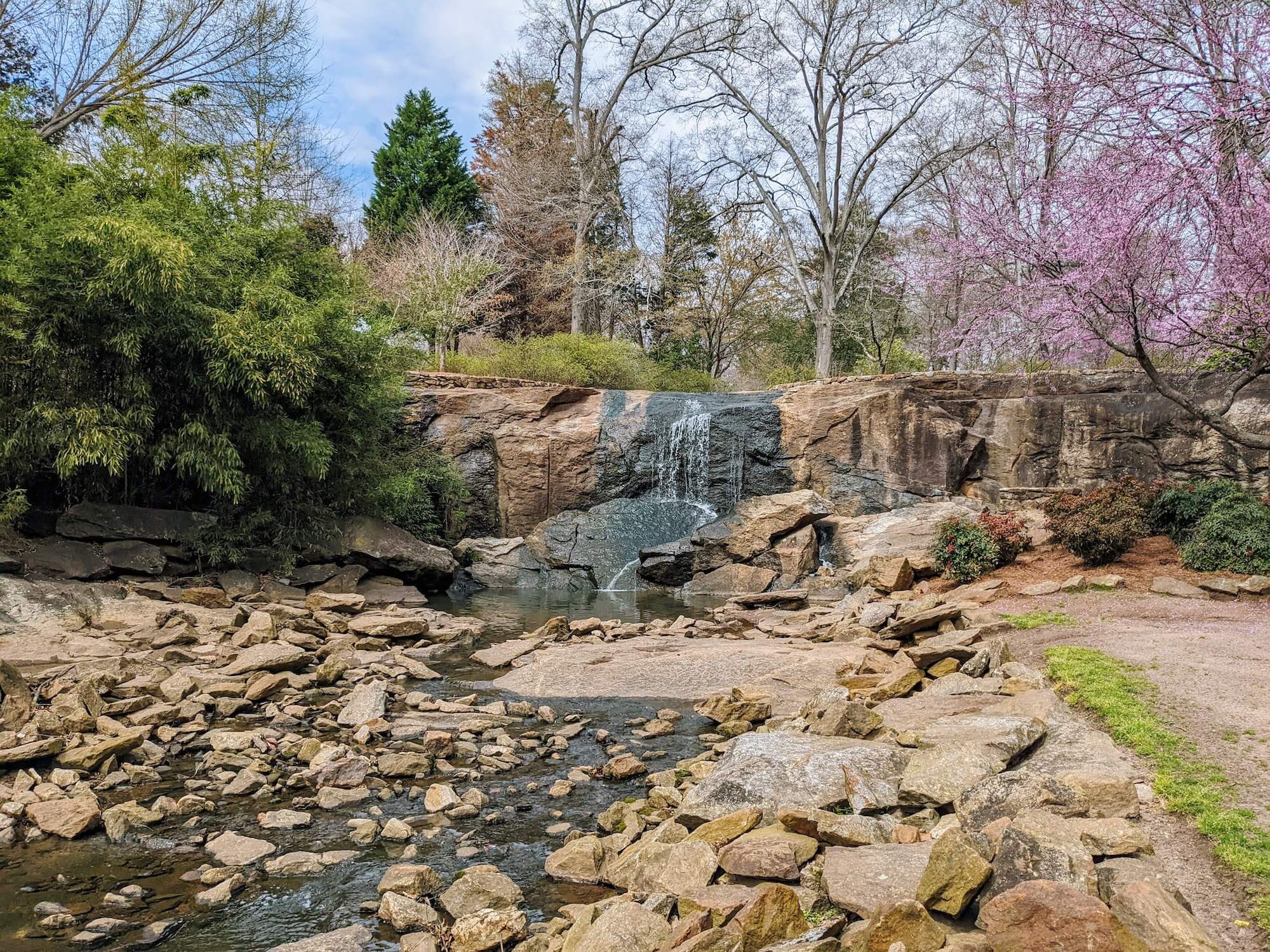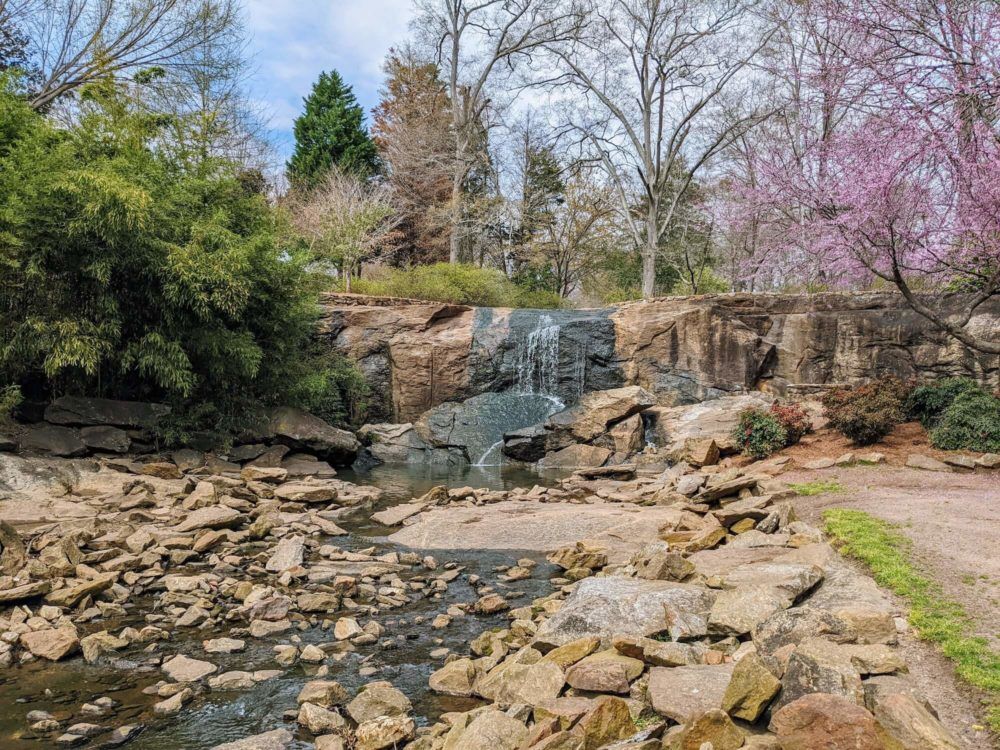 ---
30 Minutes to 1 Hour From Greenville
---
---
1 Hour to 1.5 Hours From Greenville
---
1.5 to 2 Hours From Greenville
What are your favorite waterfalls near Greenville?