Yellow Branch Falls is a beautiful 50ft cascade near Walhalla, SC. And, luckily, very easily reached via an out and back trail. There's very little elevation change and at just around 3 miles roundtrip, you'll reach the waterfall in no time.
---
Yellow Branch Falls Trail
When coming in on SC 28, be sure to park at the back of the Yellow Branch Picnic Area. There's a dozen or so spots, so during peak times, you may have trouble finding a spot.
Look for the large kiosk near the start of the trail for a map of the hike before you start. (And there's a pit toilet on the other side of the parking area if you need it.)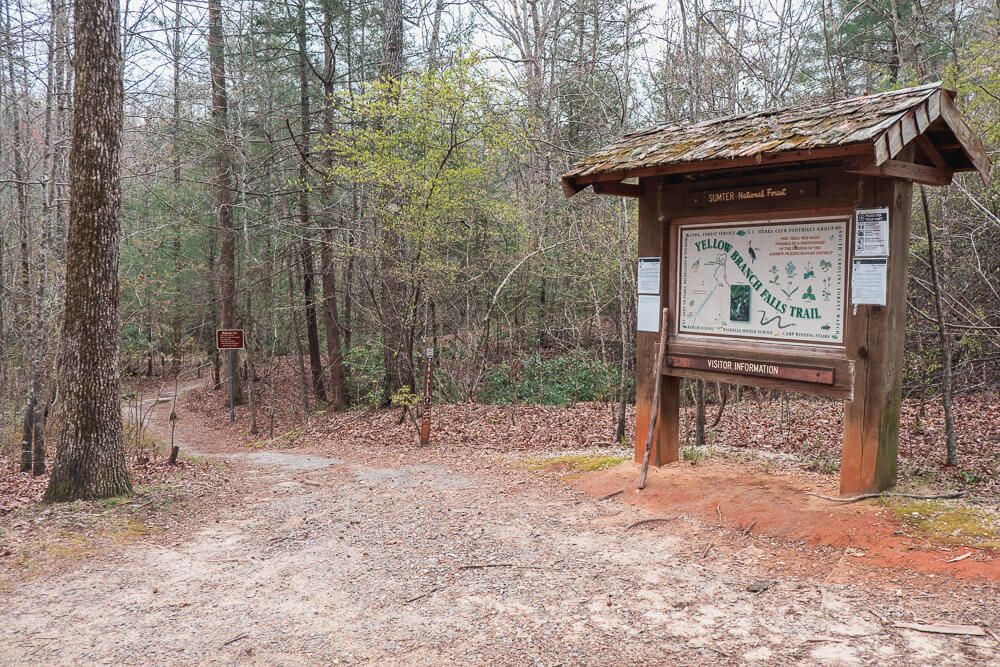 The trail itself winds down toward the falls and you'll pass over 2 small wooden bridges. The hike itself is very easy and most should be able to hike it without any difficulty.
There are a couple of additional stream crossings (without the help of a bridge). Only one was kind of difficult since the water was deeper and we had to walk across a tree that had fallen over the stream.
Unfortunately I don't have great pictures of the trail as I was with a group and didn't want to slow them down by taking a bunch of pictures of the hike. But the trail winds through the forest and there isn't too much to see until you reach the waterfall.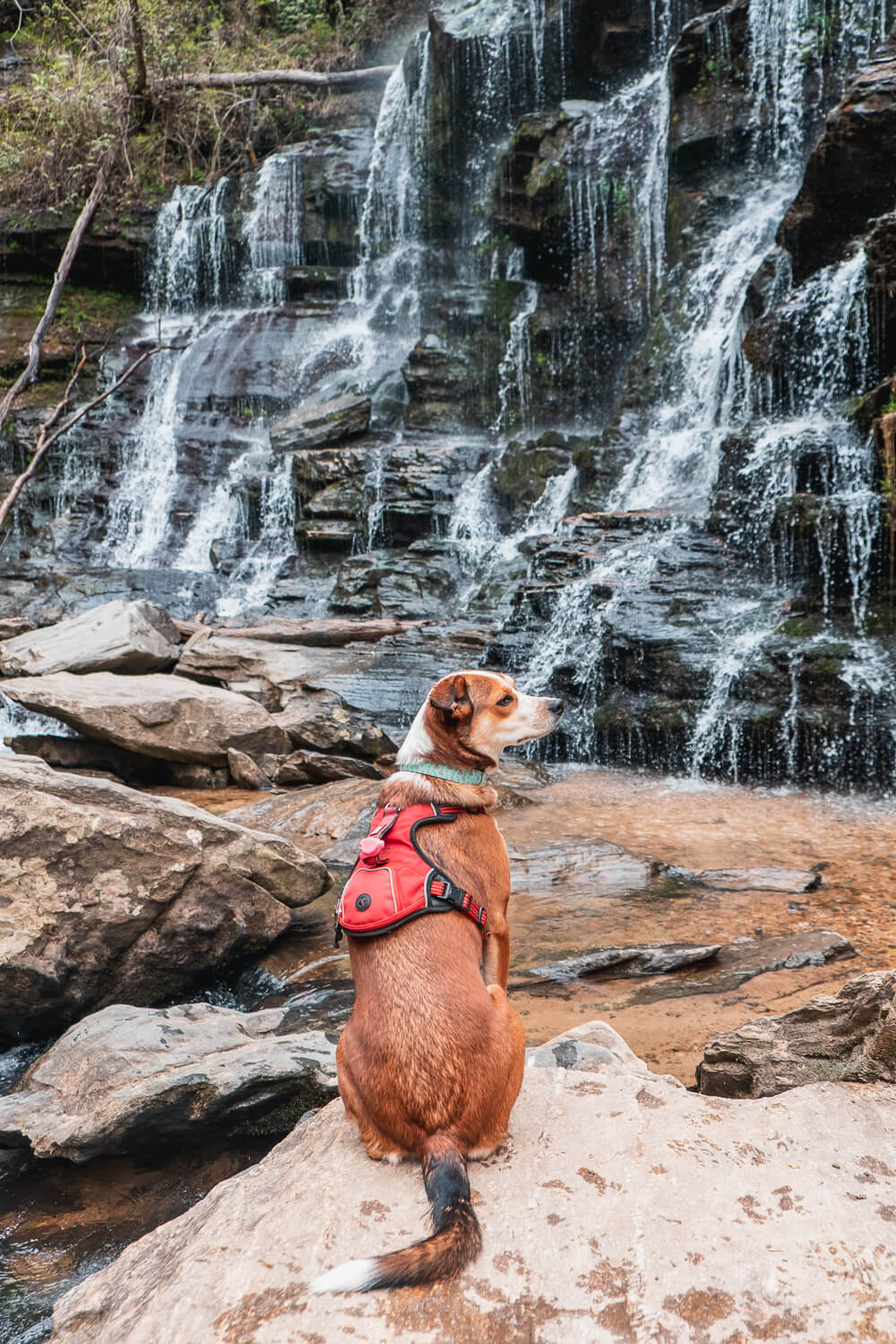 Yellow Branch Falls is a beautiful, cascading 50ft waterfall. You can get a pretty good view of the whole waterfall from the trail. If you head closer to the falls, be careful of your footing as the rocks are very slippery.
And, if the water is high or raging, do not go near the water. Flooding can occur here so be careful and be smart.
We had great (if cold) conditions on the April morning we did this hike. The dogs loved playing in the water near the falls. Or at least my friend's water loving dog did. Ellie wanted nothing to do with getting in the water.
After you've gotten your fill, be sure to head back the way you came.
4 Beautiful Trails Near Greenville, SC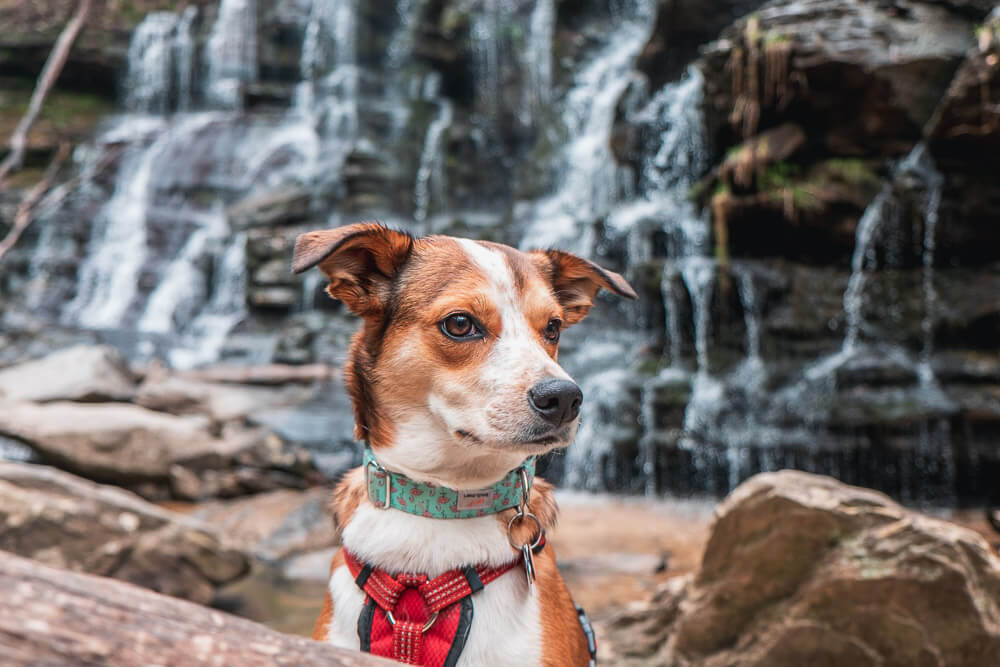 ---
Yellow Branch Falls Trail Map
Click the image or the button to view the map in more detail.