The best pizza in Greenville is a hotly debated topic. We take our pizza very seriously. And many different establishments in town will claim the title of the best pizza in town. But who's the ultimate champion?
Well that depends on your tastes. Some people like a thin, Italian style. Others a New York pizza with tons of sauce and cheese. I happen to like a bit of bacon and pineapple. Oh and cheese. Never forget the cheese.
So these are my favorites, my go-to establishments. Where I find the best pizza in Greenville, SC.
---
The Best Pizza in Greenville, SC
There is no competition for the best for me. There is only one. And it's Sidewall.
And why is it my numero uno choice? Simply because it has everything. Great pizzas. Amazing salads. A mouth-watering ranch on the side. Awesome craft beers. Great outdoor seating. And service that has always been stellar.
At first Sidewall could only be found at Traveler's Rest, but they then opened a location near downtown and my life was complete.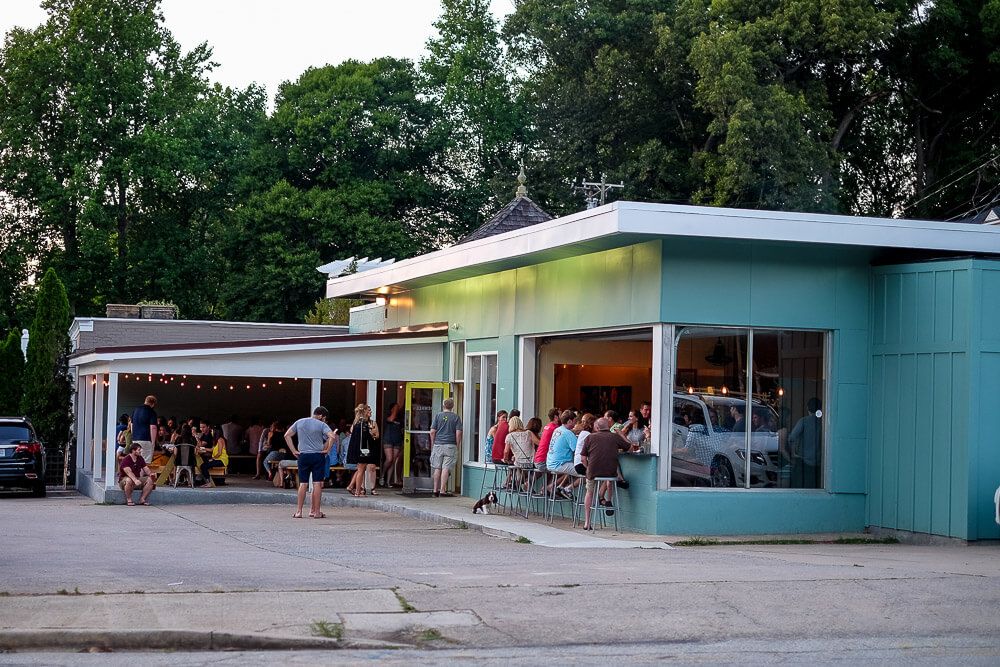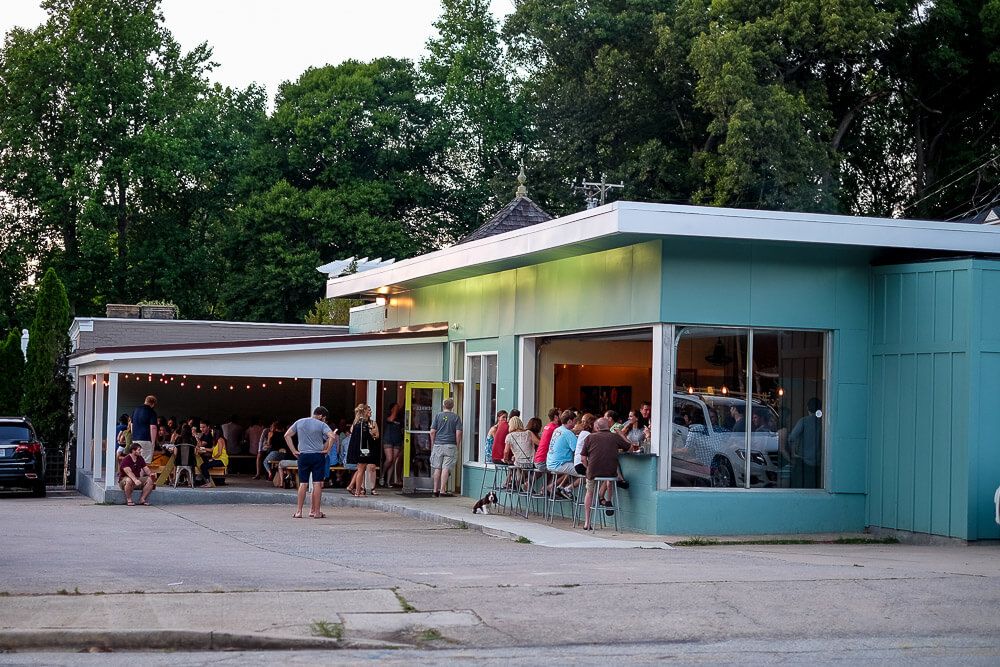 Now the pizza. This pizza is brick oven style, so the crust will be thinner. The toppings are always fresh and creative. And they usually have a special if you're looking for something off the normal menu.
My favorite pizza? The Hot Hawaiian. If I'm grabbing a pizza on my way home, I don't even have to look at the menu. Though they do now have a buffalo chicken pizza that is amazing.
Then there are the salads. The Arugula is our standard salad. But during the summer their special salads are amazing. I would go just for the peach salad. It's that good.
Lastly there's the atmosphere. When it's warm, the doors and windows are flung open and the patio is the place to sit. During the summer, this is one of my favorite places to go. And when my out of town friends visit, they usually request at least one dinner at Sidewall.
And I never complain.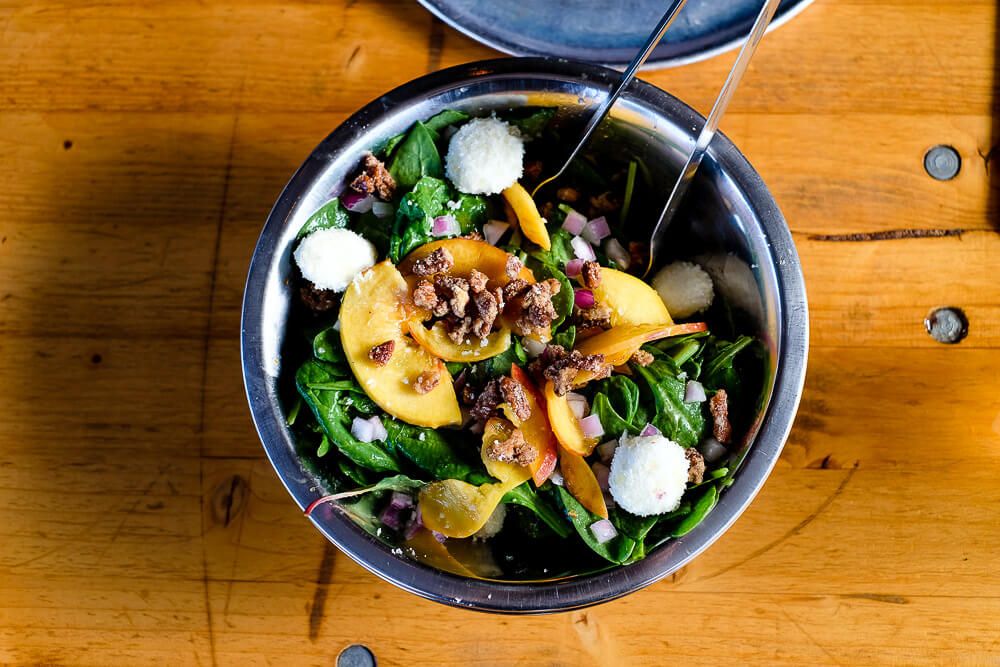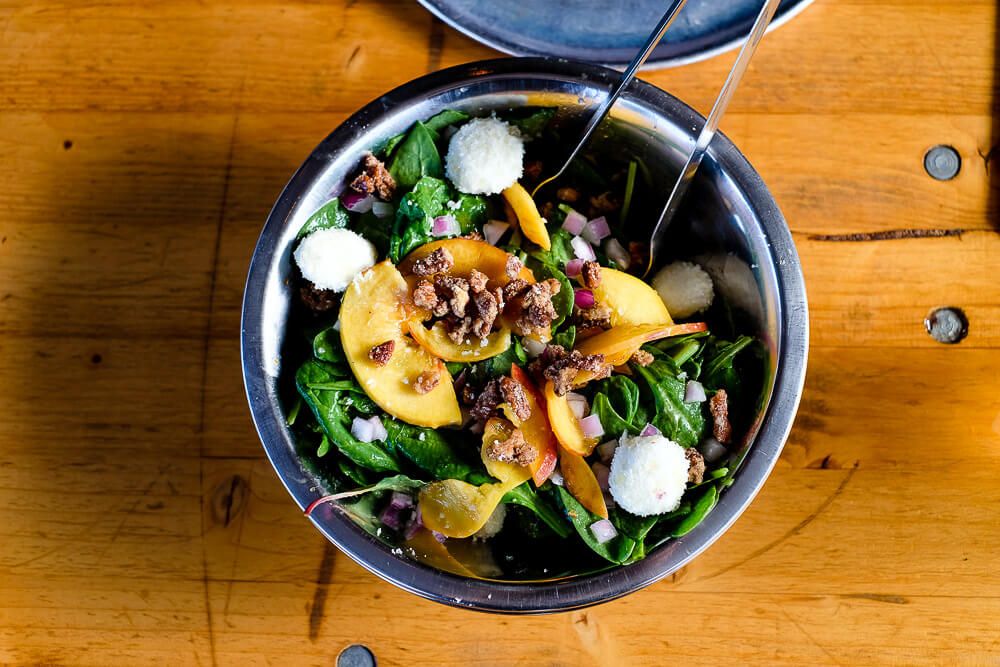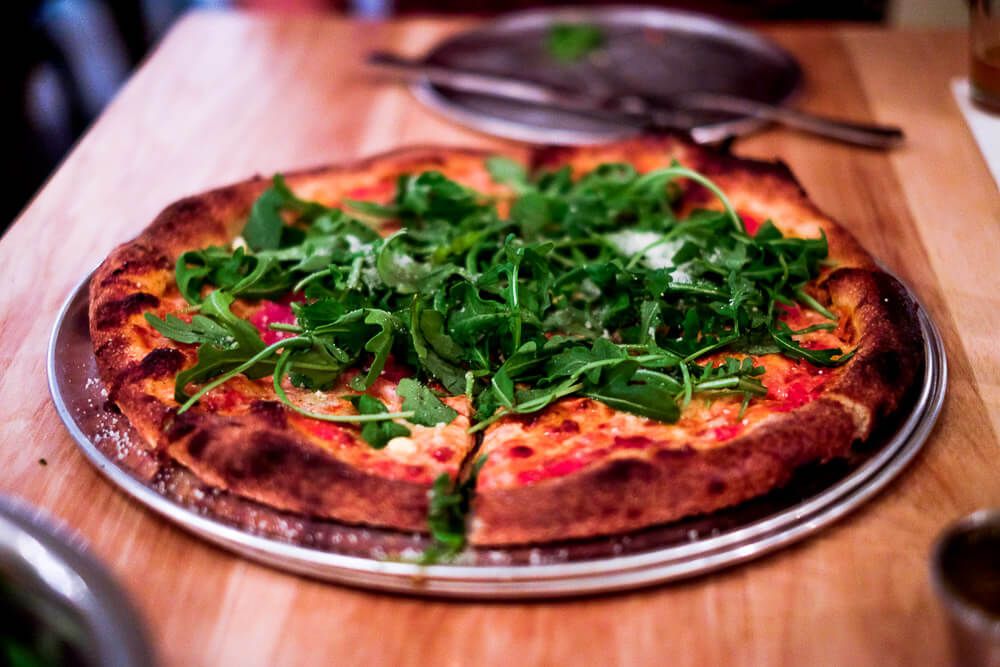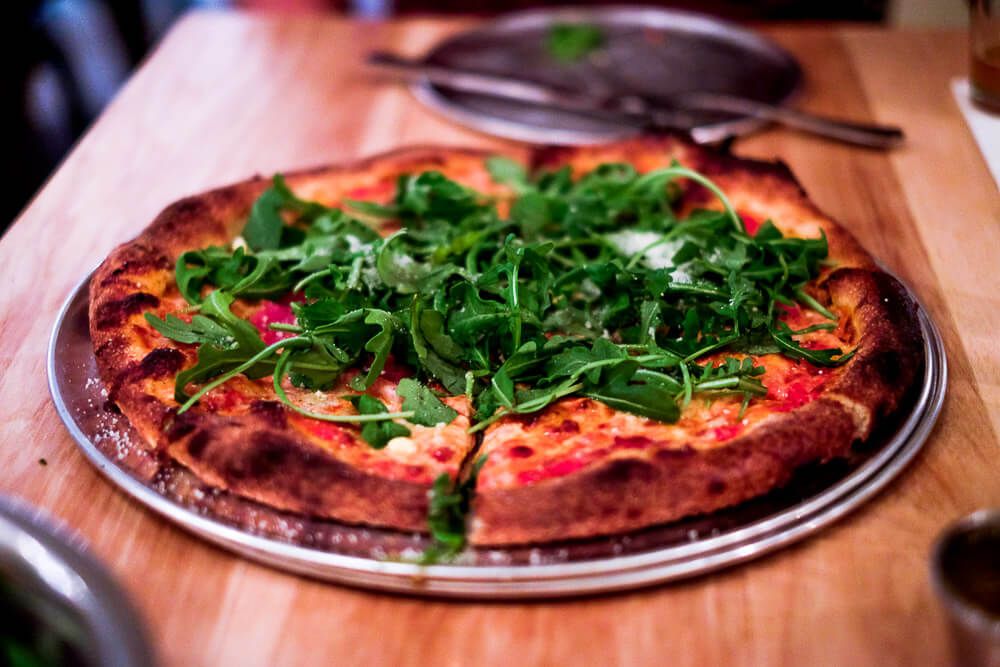 ---
Barley's is my go-to pizza place that's actually in downtown. (And it was my ultimate number one before Sidewall opened their Greenville location.)
There are two main reasons I love eating at Barleys:
1. They're classic, New York Style pizzas. My favorites are The Meat-Eater & Truffle Pizza. And they have an amazing lunch special. A slice, a salad/soup, and a drink all for $8. (Plus their pepperoni slices are large and delicious).
2. Their HUGE draft beer list (and then even more so in bottles and cans). Literally the draft list is amazing. I love the variety and I can almost always find something to love.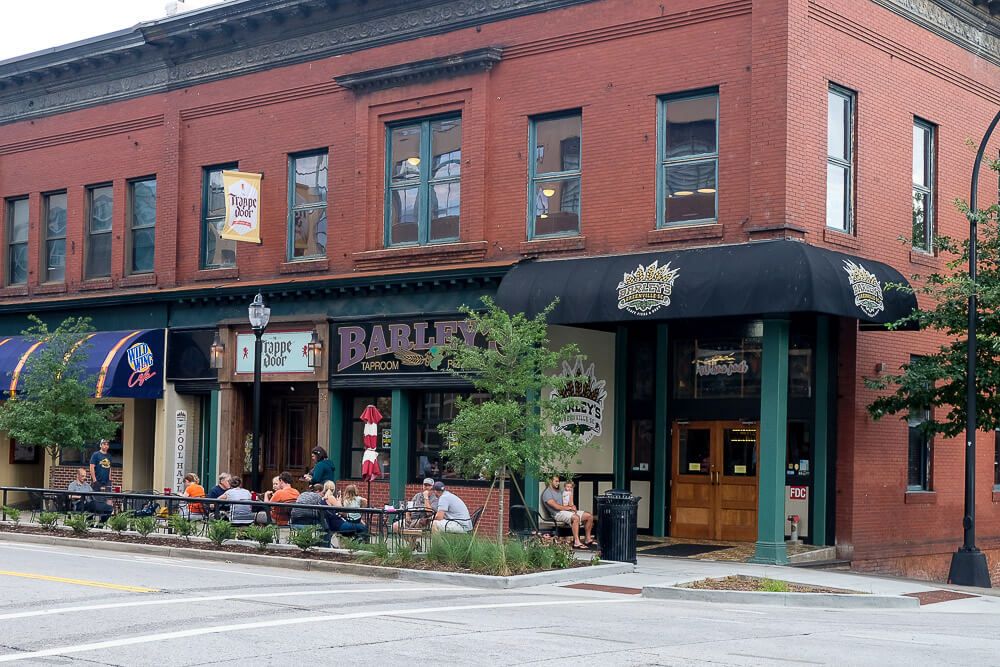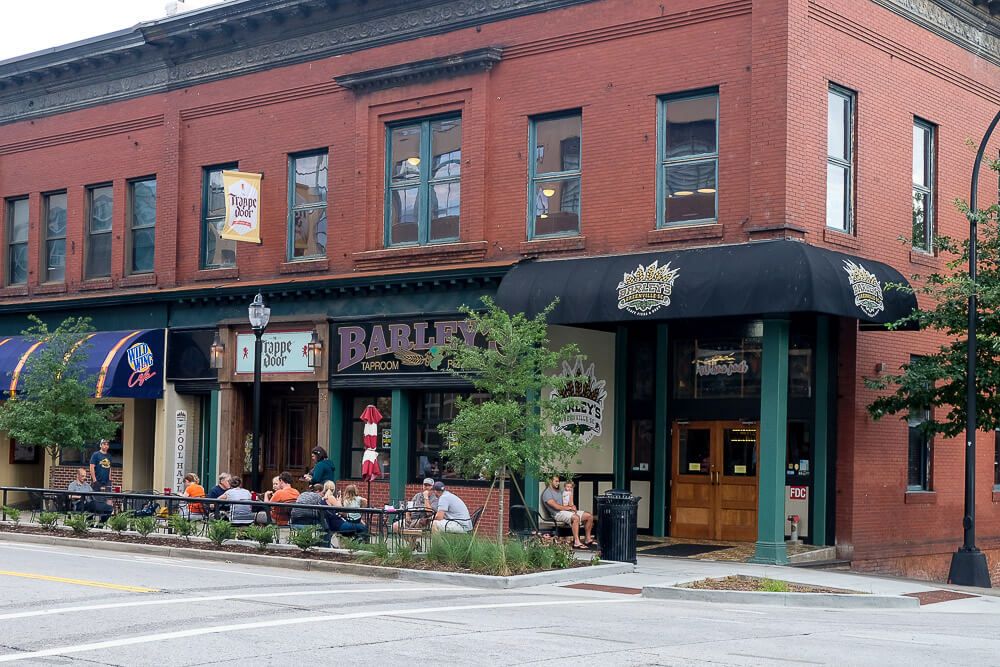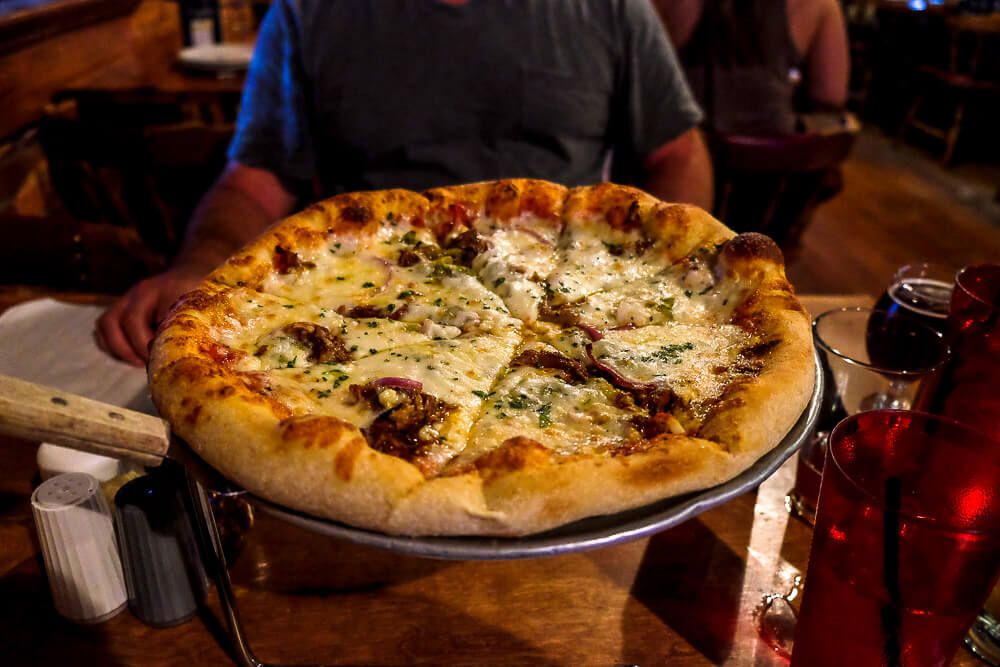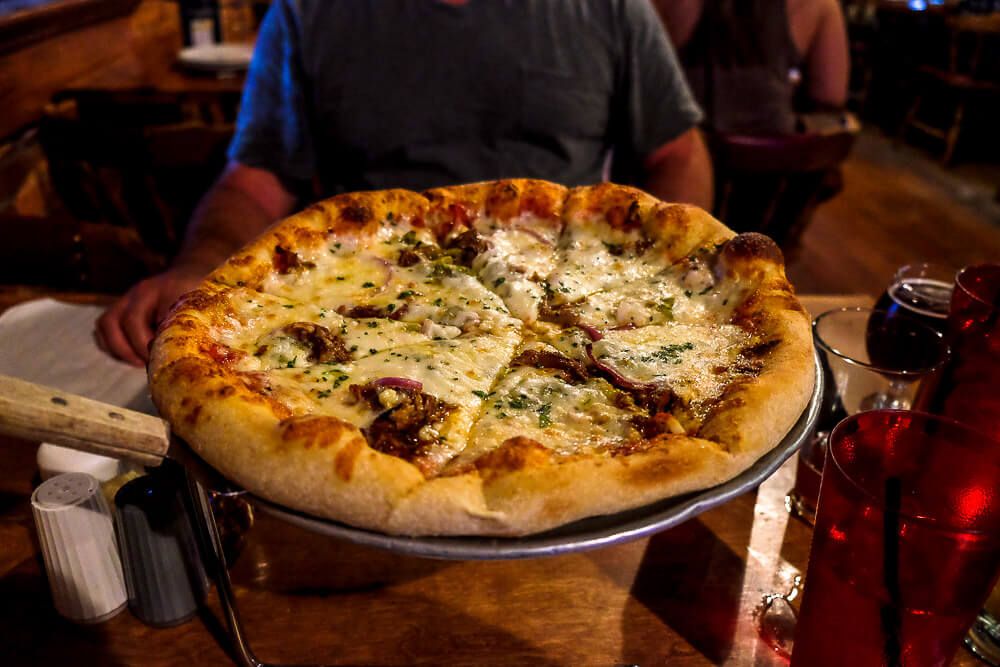 But then the main reason I love Barleys is their upstairs. Yes, I know, they don't serve pizza up there. But it is my number one favorite bar in downtown Greenville. So many good beers on tap, 6 pool tables, 4 dart boards, shuffleboard and more. This is my favorite bar to hang out in.
So grab some pizza, drink some brews, and then head upstairs to continue the night.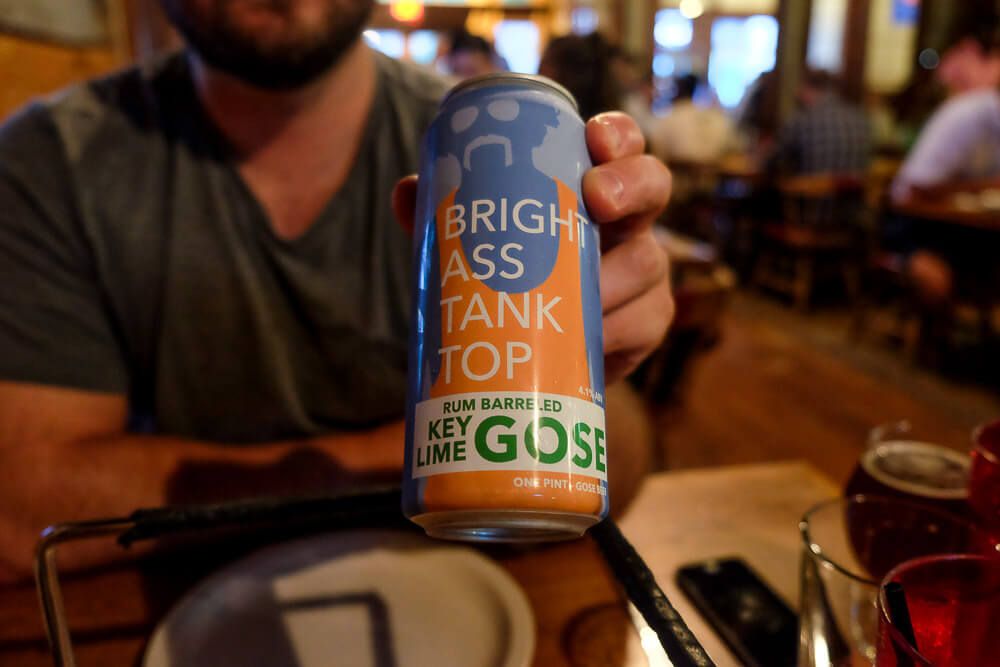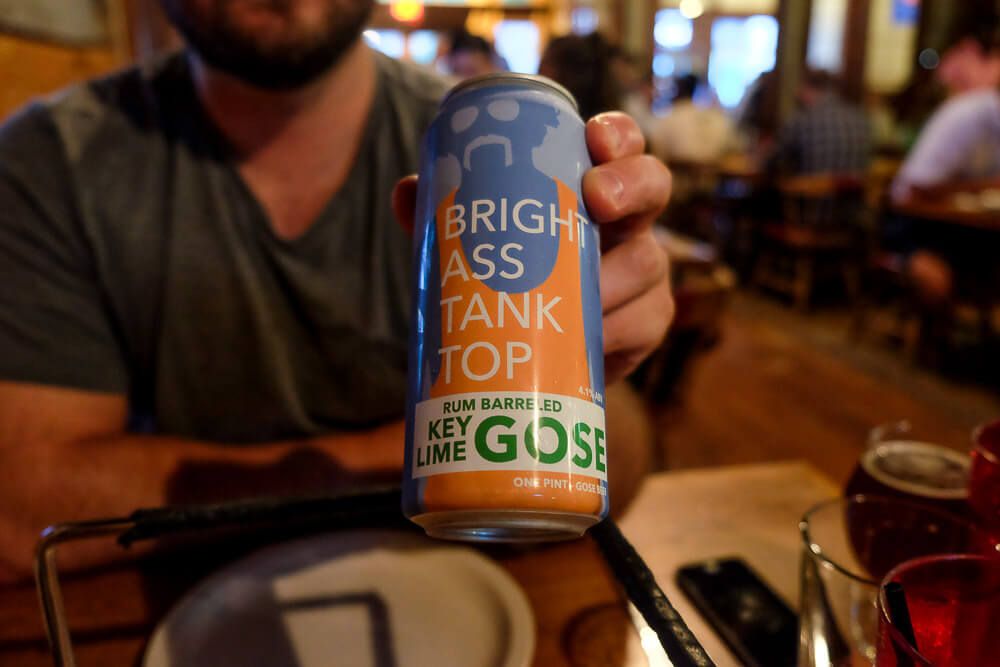 ---
A new addition to the North Main neighborhood of Greenville (and conveniently located near Community Tap for me), is D'Allesandro's.
Dal's is a transplant from Charleston, and it has quickly won over many of us here as well. The North Main area was missing a good, local(ish) pizza joint. And Dal's delivers on that front. (Though they now have competition with World Piece.)
The pizza is fantastic. I've gotten more traditional ones which were great, as well as fancy ones like the Beetnick with, you guessed it, beets. (Still delicious and it makes me feel healthy.)
The salads are also fresh and delicious, and come in two sizes. Normal and, to quote my waitress, "like Olive Garden sized." So you know what you're getting into. The cheesy bread was a little small, but I just use it as a starter.
The pizzas themselves come in 3 sizes. Mostly, because I'm always starving, Ryan and I get the largest size and then eat leftovers for days. We could probably get by with the medium for the two us (and the small for just one person). But who doesn't like leftover pizza?
Overall this was a much needed addition to the North Main neighborhood. And one I'll be frequenting often. (Plus they deliver!)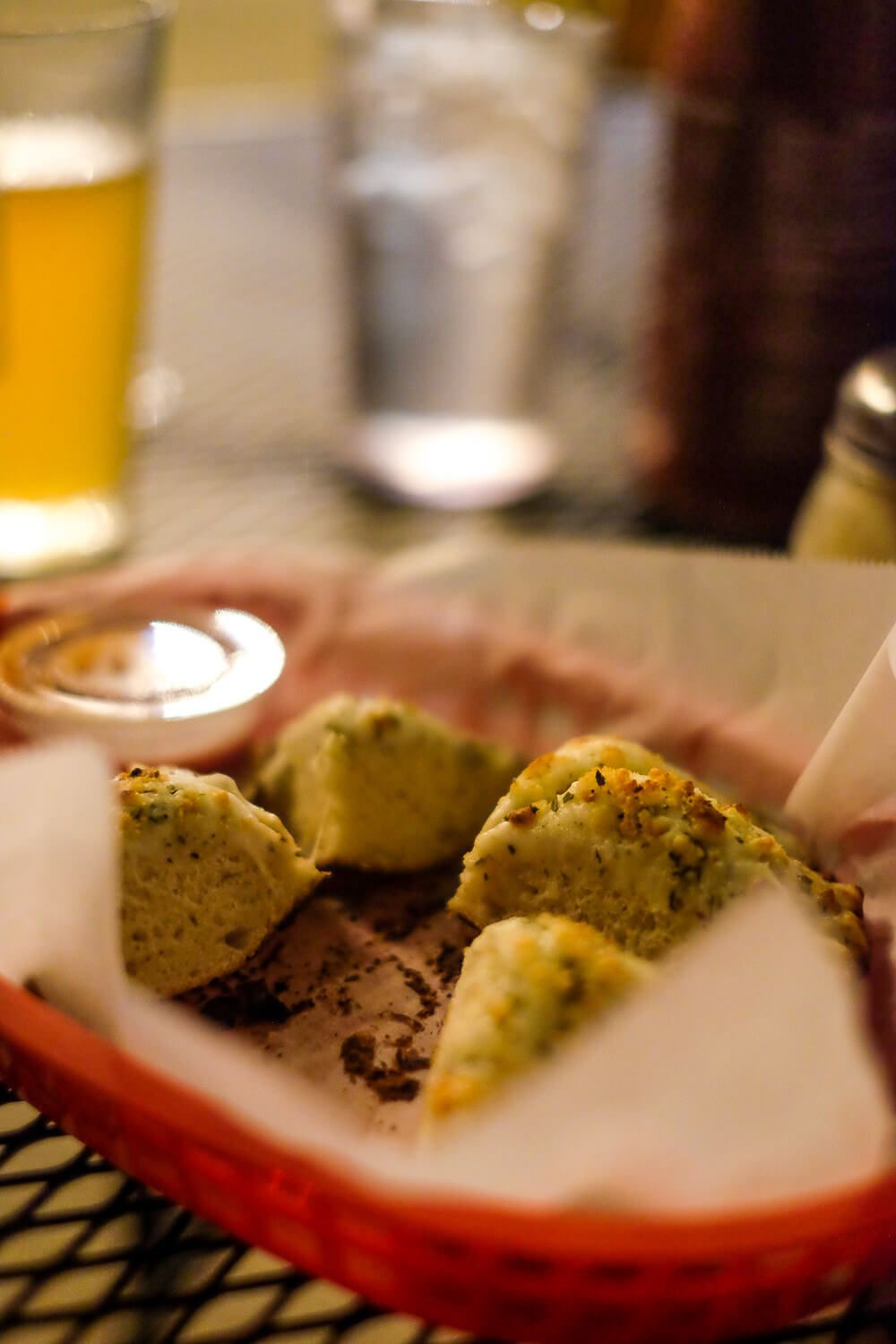 ---
If you are a Clemson alum, then you should know Todaro Pizza. Their first (and main location) is in Clemson, but when the Markley Station opened up, I was thrilled to see a second location right in Greenville.
This is (as they say it) authentic New Jersey Style Pizza. I find it to be big, cheesy, traditional pizza. Always delicious. Plus they've got a big menu – traditional pizza, slices, specialty pizzas (I always love a buffalo chicken pizza), calzones, and salads.
They have a nice little indoor seating area, but the best part, in my opinion, is the outdoor space. Because not only do they have several tables, they have Hoppin' right next door. I'll order from Todaro, let them know I'm next door, and they'll deliver it right to my table at Hoppin'.
So if you want to kick back on a dog friendly rooftop and eat a slice from one of the best pizza places in the city, head on over to Markley Station.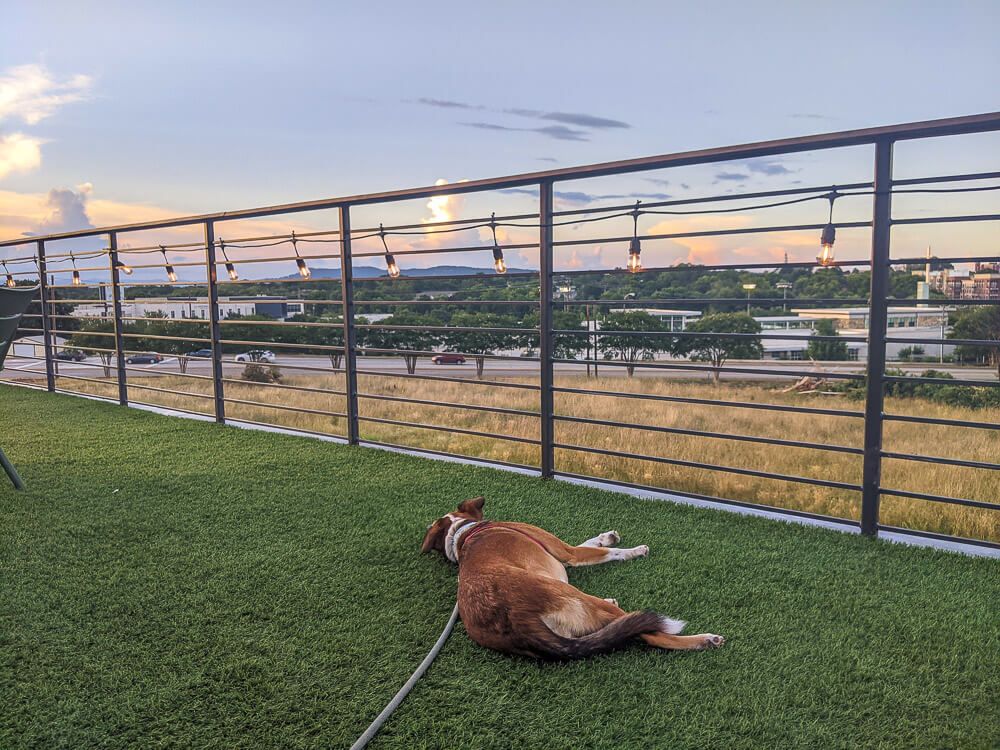 ---
World Piece is the newest kid on the block. It recently moved into the Westone development (on Stone Avenue) next to Moe's BBQ and Liability Brewing.
The thing I'm most excited about with World Piece? They're deep dish pizza. It's so hard to find good deep dish outside of Chicago. In fact I don't think any of the other establishments on this list even serve deep dish.
Now some people who may have had deep dish in Chicago may think it's not as good. But I thought it was delicious. And to have that option in my city in South Carolina no less is wonderful.
Plus World Piece's location is stellar. I love Liability Brewing. And I love that I can bring my dog there. So to be able to grab a pizza at World Piece and drink a beer at Liability next door is convenient and delicious. (Plus World Piece has outdoor, dog-friendly seating as well!)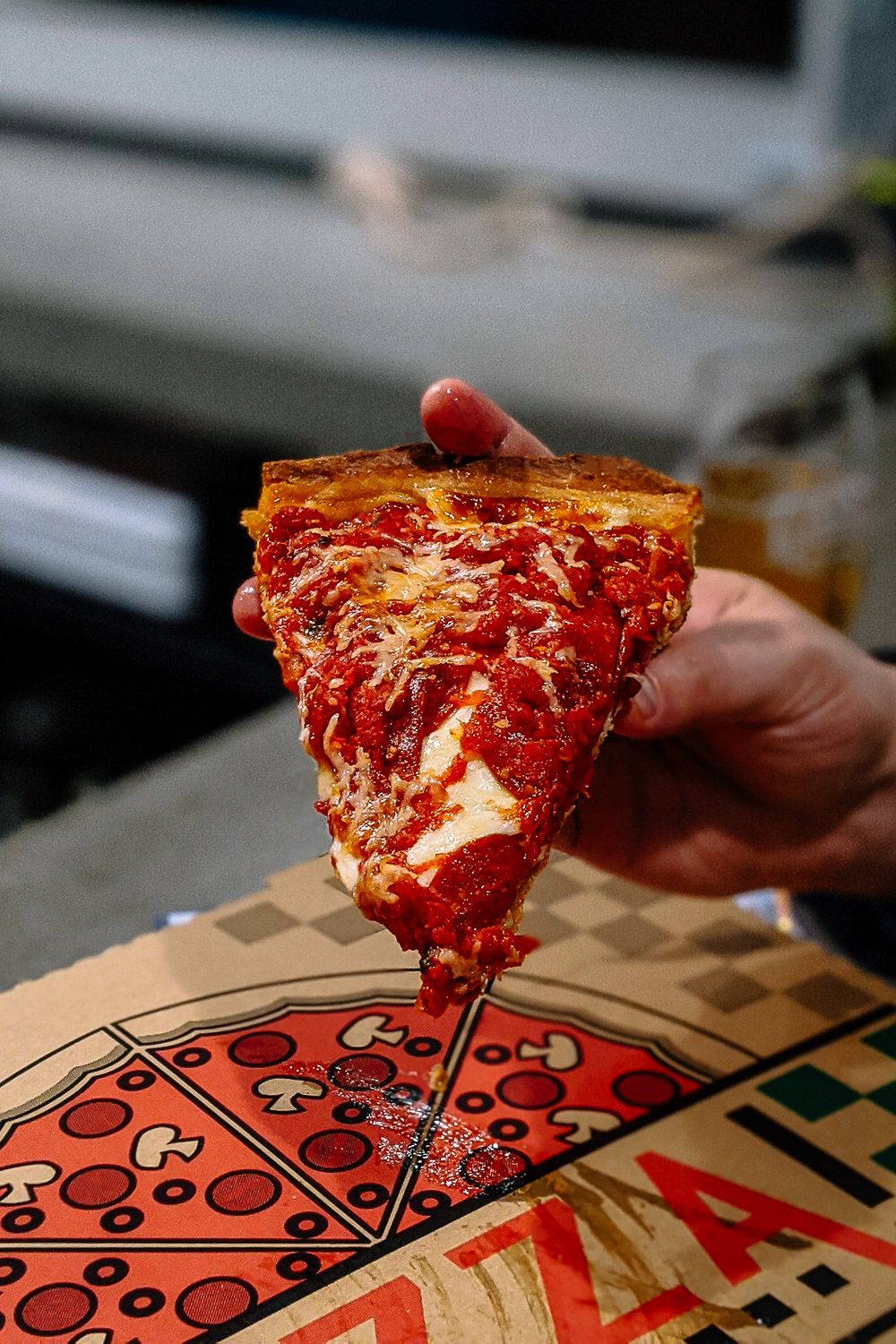 ---
Where do you go to find the best pizza in Greenville SC?