Welcome to Greenville! This city is my home and I love showing it off to friends and family when they come to visit. Because there's always something to do, drink, and eat. And so I've decided to put together this Greenville Weekend Itinerary to share some of my favorite activities.
These are the things I actually do and the places I actually go when I want to show off what Greenville has to offer!
If you're looking for a full guide, I've got one of those too! My Greenville Guide includes links to my favorite pizza places, coffee joints, craft beer bars, and more! I've also got a list of things to do by season as well! I'm always adding to it so check back often!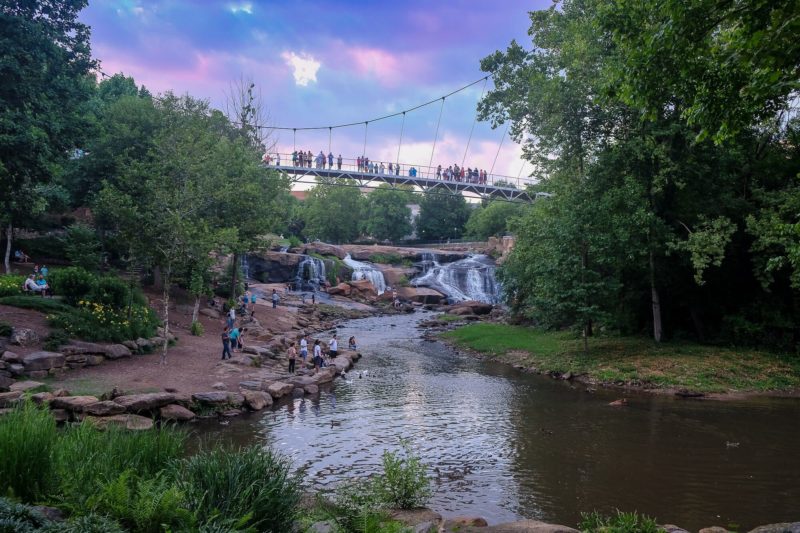 ---
Greenville Weekend Itinerary
Friday Night
First things first. Drinks. And one of the best ways to say hello to Greenville is from above!
The city's got a small amount of rooftop bars. In particular I enjoy grabbing a drink at Ink & Ivy, Sip, or Up on the Roof to get my rooftop fix.
But if neither of those call to you, there are several restaurants and bars that have patios, decks and outdoor seating. Simply walk around downtown till you spot one you like!
After a quick drink or even before, you may then want to make your way to Main Street Fridays!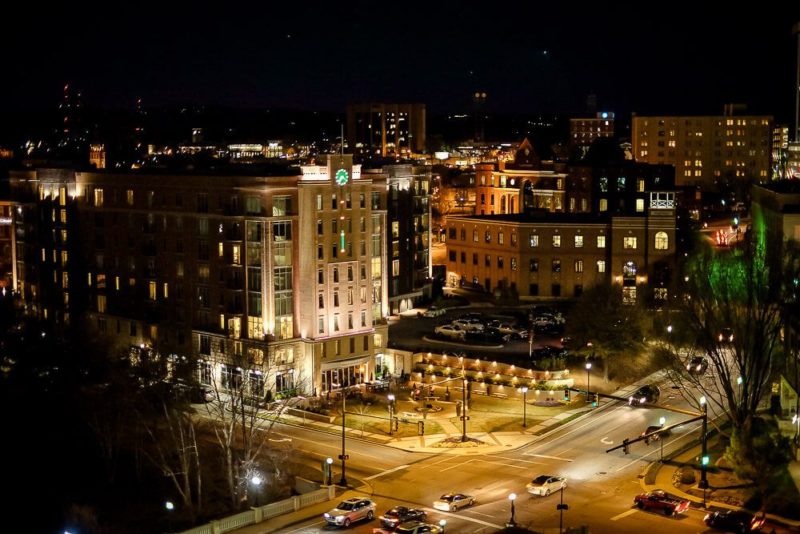 Basically every Friday night the city blocks off the northern end of main street downtown. There's music, beer, and food. It's family friendly too with usually things for the kiddies to do.
Think of it like a small festival / block party that happens every Friday night from 5:30pm to 9:30pm from mid-March to the end of September.
If you don't want to eat dinner at Main Street Fridays, I'd hit up one of the restaurants downtown. I'm going to be listing some of the fancier places under Saturday evening below if you'd be interested in eating a bit nicer both nights.
But if you want a more casual option, there are a couple of pizza places I love – including Sidewall which is my favorite. (And has an outdoor patio too!)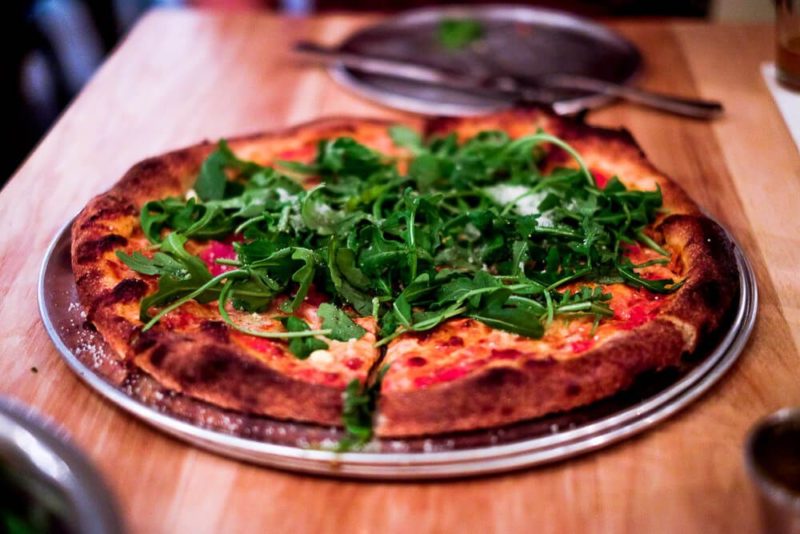 And there's always tacos! Cantina 76 has a great queso.
For sushi I'd do Murasaki or Purple Sushi. And if you're looking for some good ramen, you can't beat Menkoi!
---
Saturday Morning
One of the best things about Greenville is the city's willingness to block off Main Street for events. And every Saturday morning from May to October they do just that for the TD Saturday Market!
Think of this as a fancy farmer's market. It's filled with local vendors selling everything from vegetables to plants to pasta to jewelry to cheese. Basically a ton of things.
I love to buy local and the Saturday Market downtown is one of the best ways to do that. (And allows you to pick up some unique gifts too if you need any!)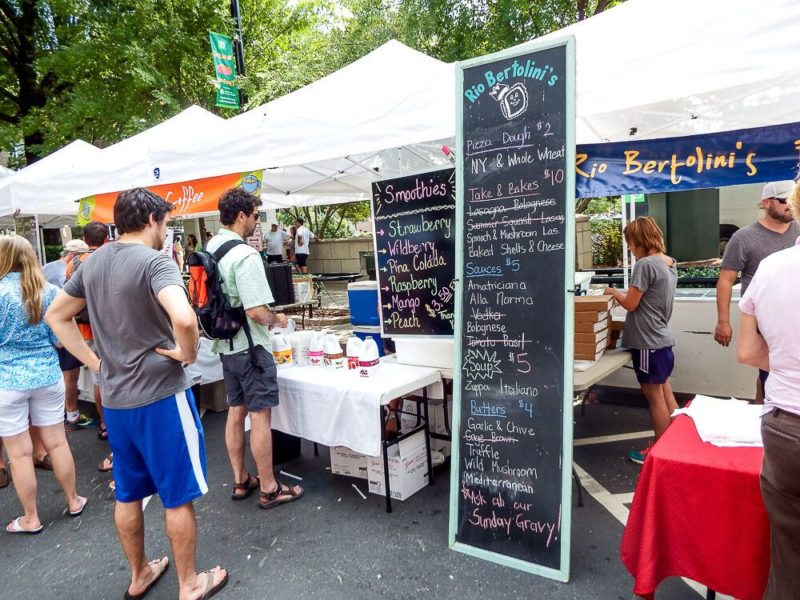 ---
Saturday Afternoon
This list wouldn't be complete without mentioning the Swamp Rabbit Trail.
This trail is one of the things to do in Greenville. Think of it as a rails to trails kind of path that runs from Greenville up to Traveler's Rest. It's about 20ish miles long (but they're always working on extensions and connections).
Though from downtown Greenville to Traveler's Rest it's only about 9 miles. This is the most popular part of the trail and the one I tend to do the most.
You can bike it, walk it, skate it, run it, etc. You just can't take motorized vehicles on it. Outside of the winter, I hit the Swamp Rabbit Trail at least once a month, sometimes more.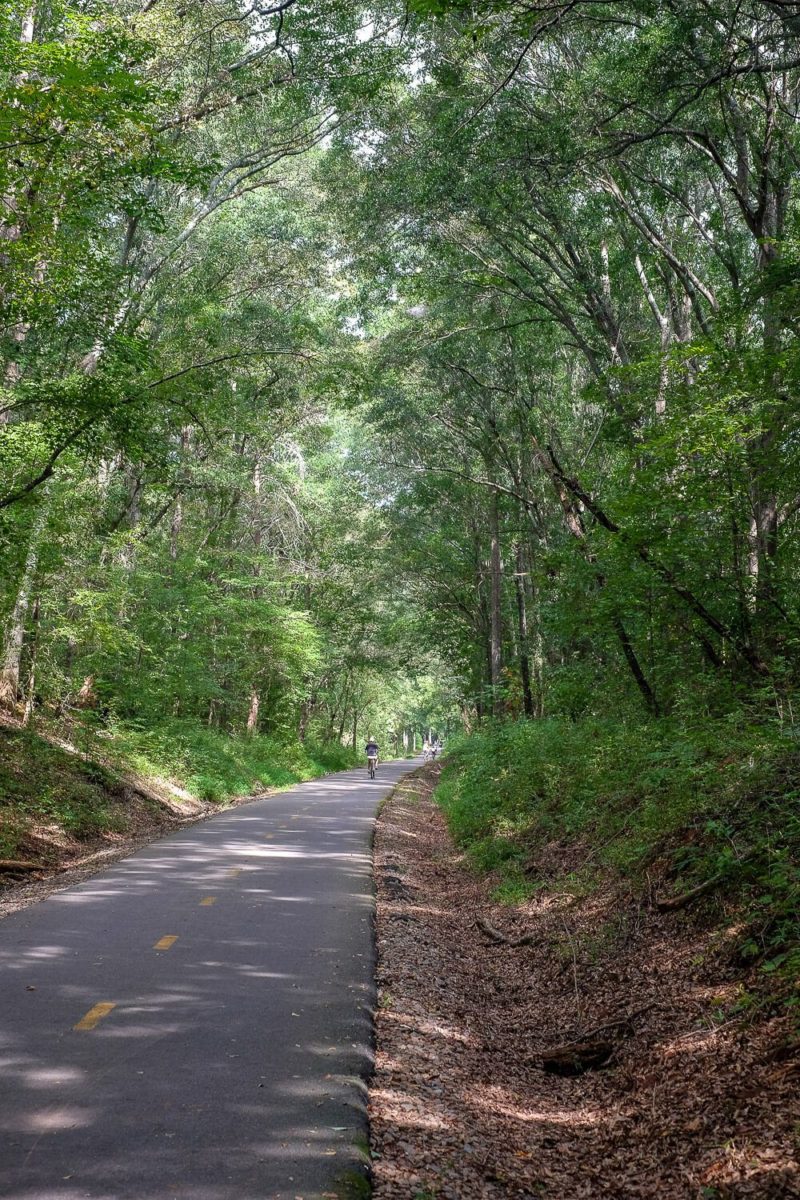 Because it's not just about biking it for the exercise (though that's nice too), it's also great for it's stops.
I'll hit the main highlights here for my favorite stops!
Downtown Greenville's Falls Park. If you haven't been to Falls Park, be sure to take the trail into town. How many cities have an amazing waterfall right in the center of downtown?
White Duck Taco. My favorite taco place. There's a sign off of the trail pointing down a road intersection to Hampton Station. It's only about a mile off the trail.
Swamp Rabbit Cafe. Great cafe with local beer, pizza, sandwiches, and more. This is probably the place I stop at the most since it's right on the trail and I can always go for some pizza and beer.
Traveler's Rest. If you can make it all the way to TR, you've got so many great options. I always reward myself with a beer at Swamp Rabbit Brewery. But there are several good food options as well. And if you're here on a Saturday Morning, there's the Traveler's Rest Farmer's Market from 8:30am-12pm in Trailblazer Park.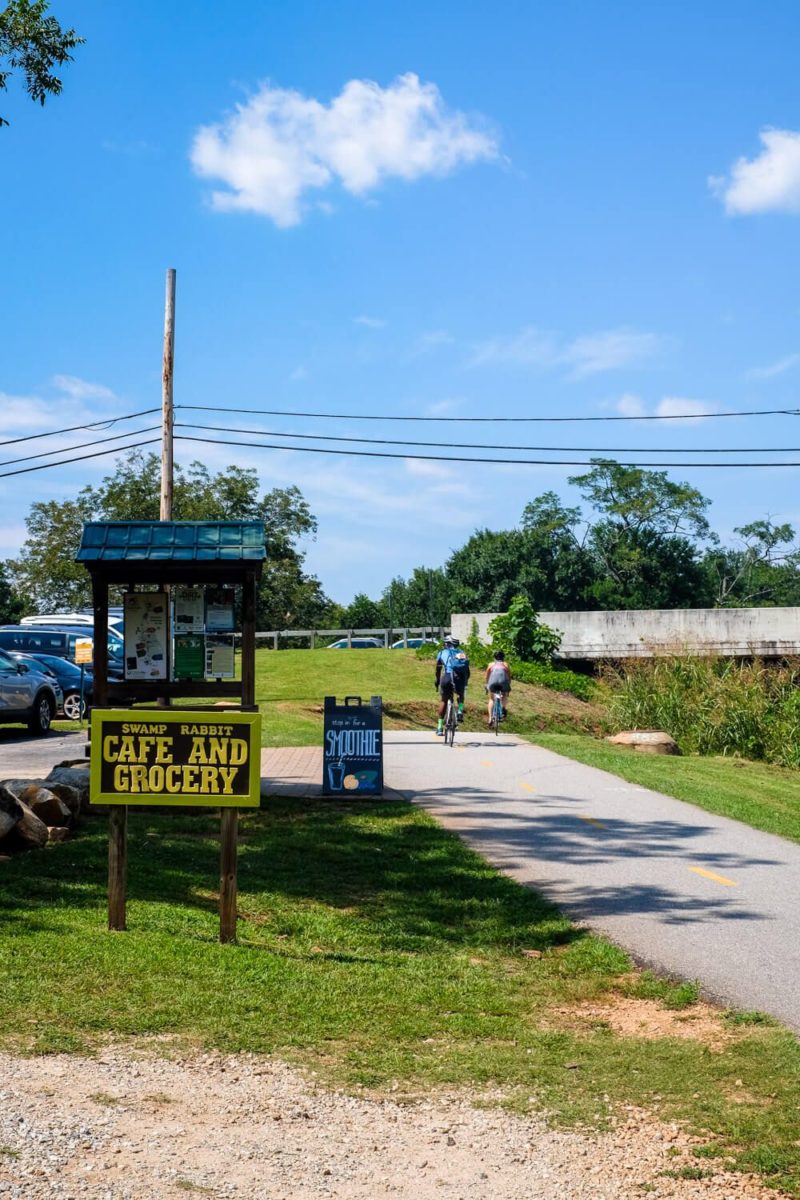 There are several places to rent a bike downtown. Reedy Rides, Pedal Chic, and Free Hub Bicycles are a few.
Looking for parking? There are several lots outside of downtown that offer free parking for the trail. I park at the one near Soul Yoga. But there isn't a bike rental near there.
---
Saturday Evening
After biking, you'll definitely be hungry. (I know I always am.) And Greenville has some amazing restaurants to try out if you're in the mood to put on a nice shirt!
Below are some of my favorite restaurants. They're each a bit different so I'd give the menu a look over before making a decisions. And only a few are located downtown. But the others can be found nearby!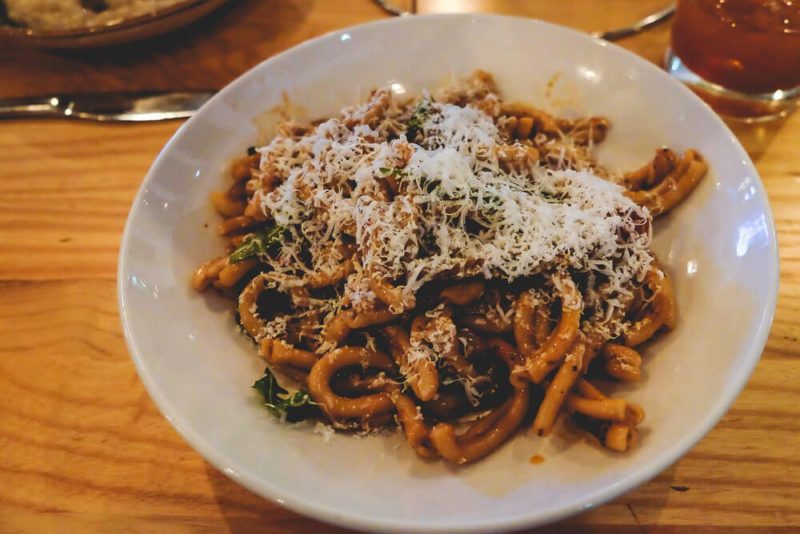 Oh and you'll definitely want to make a reservation at each of these!
What about after dinner? Check out my favorite places to grab a craft beer. If you're into cocktails, try SIP, Ink & Ivy, or Vault and Vator. And for wine I'd head to the Foxcroft.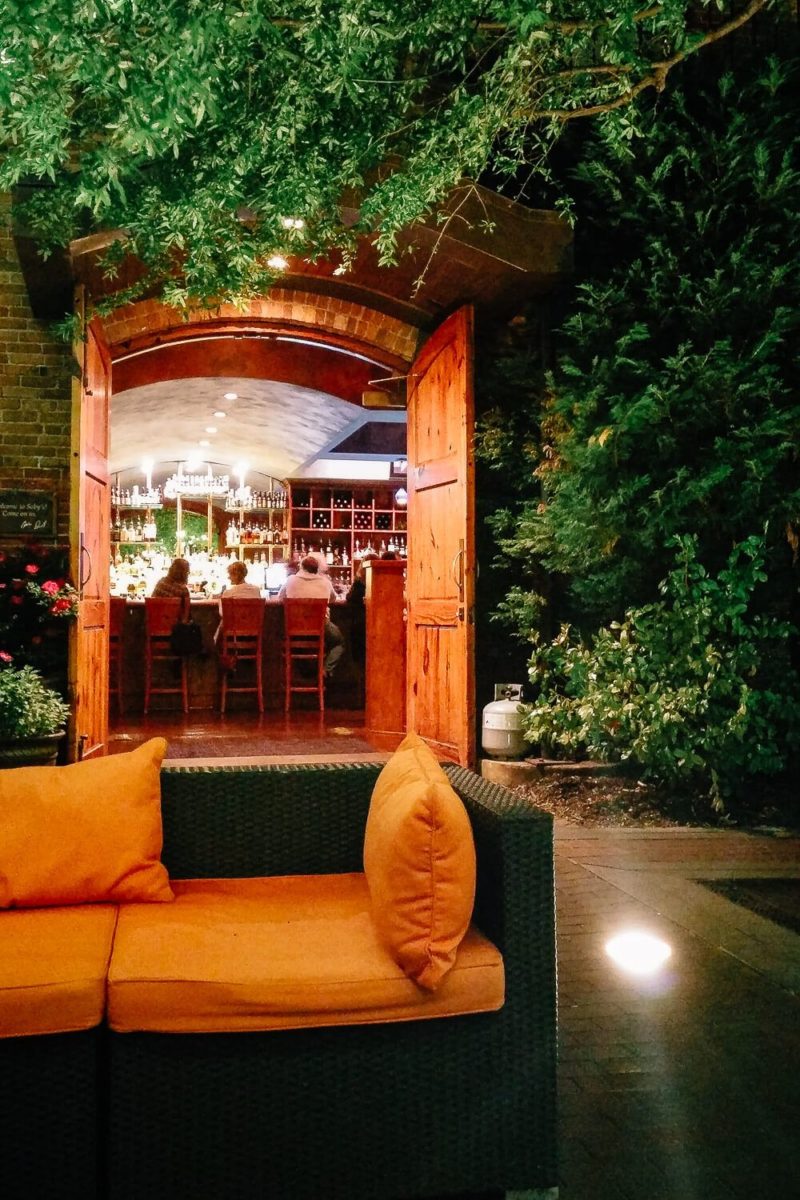 ---
Sunday Morning
It's time for some brunch!!!
To be honest, I don't go out for brunch (or breakfast) that often. I tend to sleep in too much. But when I have guests in town, I make the effort. I've eaten at each of the places below and I've loved them.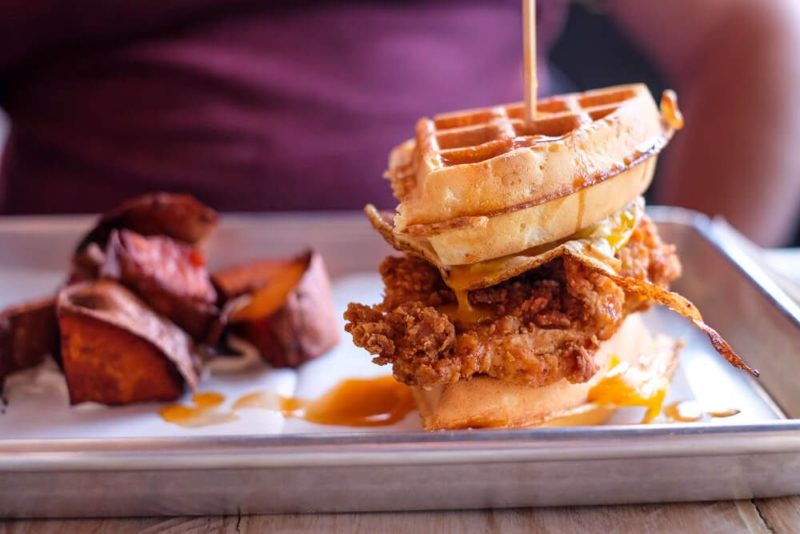 Not into a sit down breakfast? Grab a coffee at one of my favorite places and take a stroll through Falls Park.
Spill the Beans is also right next to falls park. They do coffee too (not my favorite but I still get it at times), but I love ordering an ice cream and taking a stroll along the Liberty Bridge.
Not a breakfast person? But want to grab a healthy lunch? Here are my top 3 favorite places to grab a healthy lunch: Happy + Hale, Swamp Rabbit Cafe, and Farm Fresh Fast.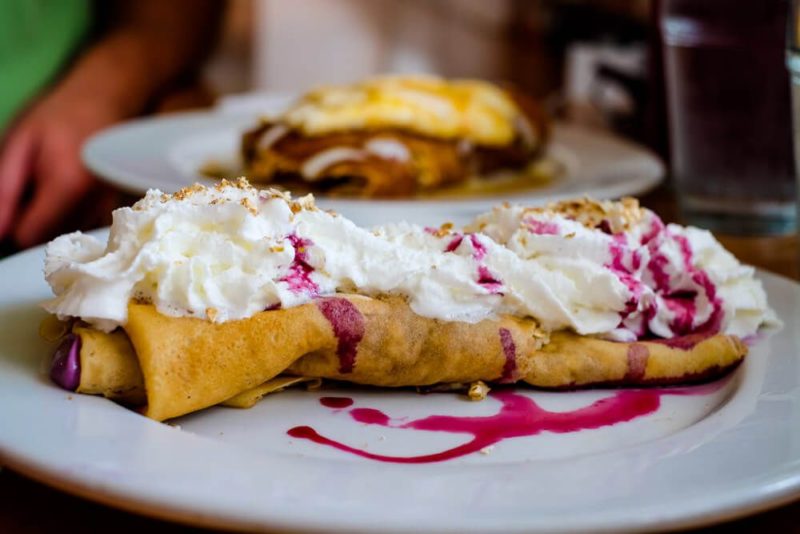 ---
Sunday Afternoon
What do you want to do today?
I've broken down three ideas below, but these could also easily be done on Saturday with biking the Swamp Rabbit Trail moved to Sunday. In fact I usually bike the SRT on Sunday anyway, so it's great to do either day!
Shopping & Strolling. Have you walked through Falls Park? We have an amazing waterfall. You can grab some ice cream at Spill the Beans right above and just sit back and enjoy the view.
Plus you should definitely take some time to explore downtown. We've got tons of cute shops and boutiques. I love heading into M. Judson to check out books (and maybe grab a cupcake).
Walking around downtown and popping into shops is one of my favorite ways to spend a weekend afternoon.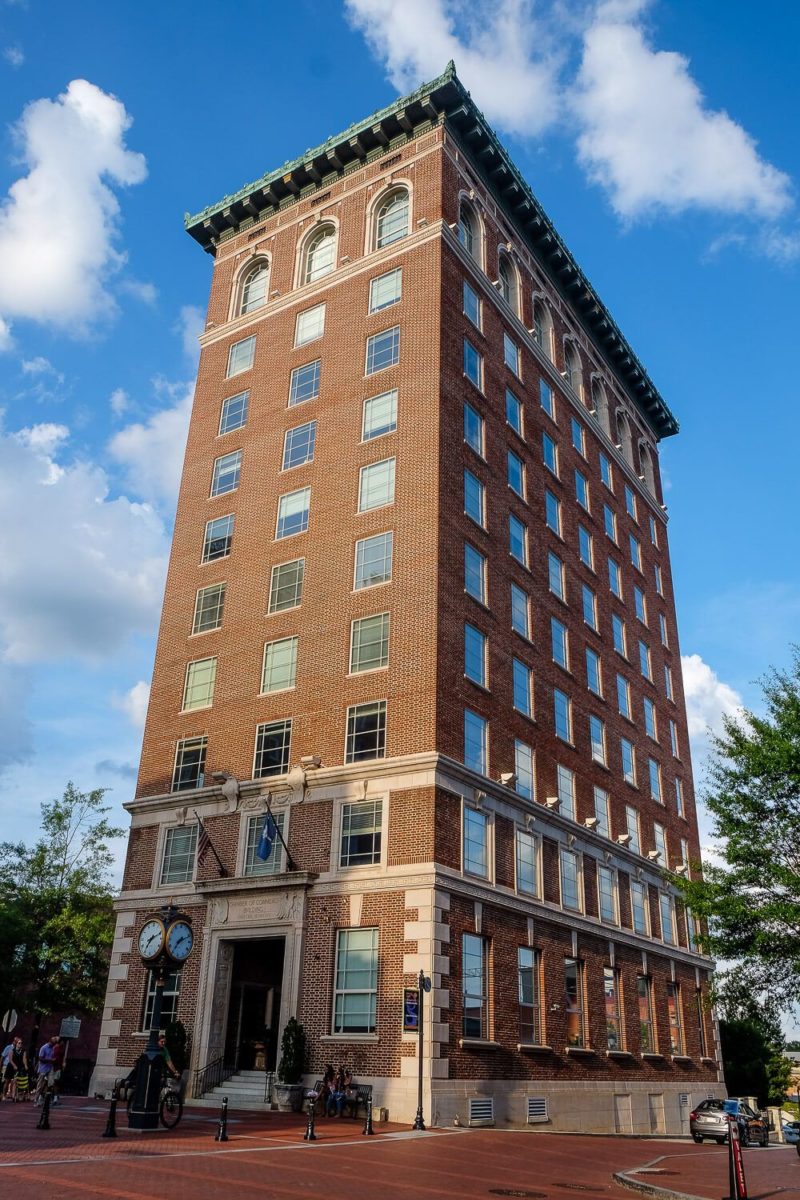 Drinking. Ok we've got tons of breweries. If you really want to get your drink on, I'd do this on Saturday and move biking to Sunday.
If you're downtown, you've got to try out Fireforge. This new brewery opened in 2018 and is already one of my favorites. The staff are friendly and they've got some great beer on tap.
Yeehaw Brewing is also downtown and they've got a big patio plus a full menu of food. (I do prefer Fireforge, but go where you want to go!)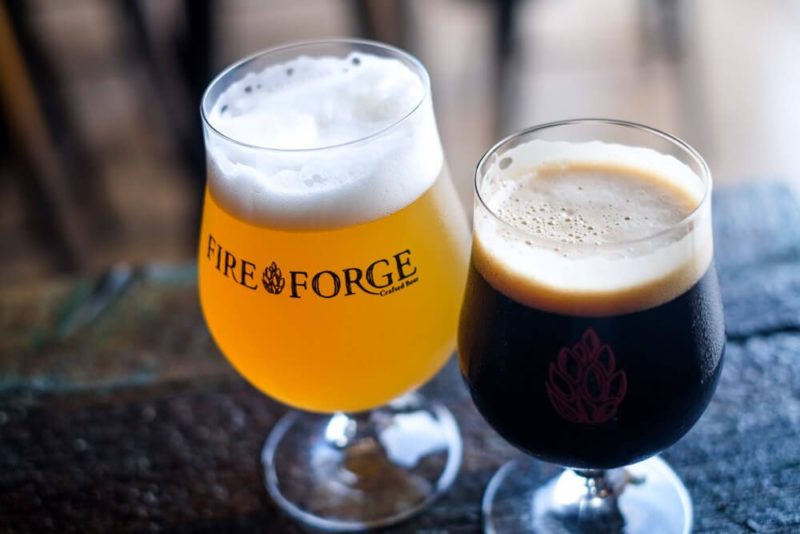 Want to get out of downtown? I love Wandering Bard Meadery. (My favorite brewery at Hampton Station recently closed.) Wandering Bard specializes in mead but if that's not your jam then Bourbon St. is right next door and they have lots of other drinks.
Plus my favorite taco place (White Duck Taco) is literally next door. Oh and did I mention there's ax throwing at Hampton Station.
Yep that's right! You can get your viking on and throw some axes at Craft Axe Throwing.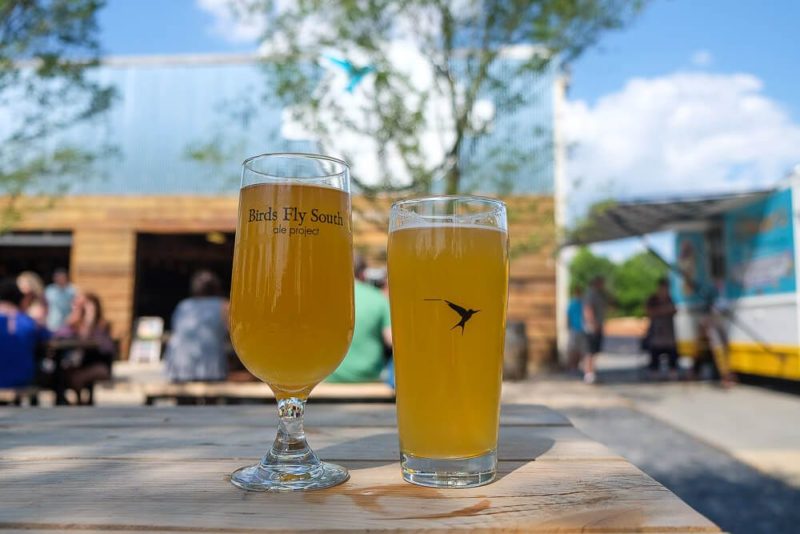 Hiking. If you have the time, you could head up to Table Rock State Park and do one of the best hikes near Greenville.
If you make it to the top (and it's one hell of a climb), you'll be rewarded with some amazing views!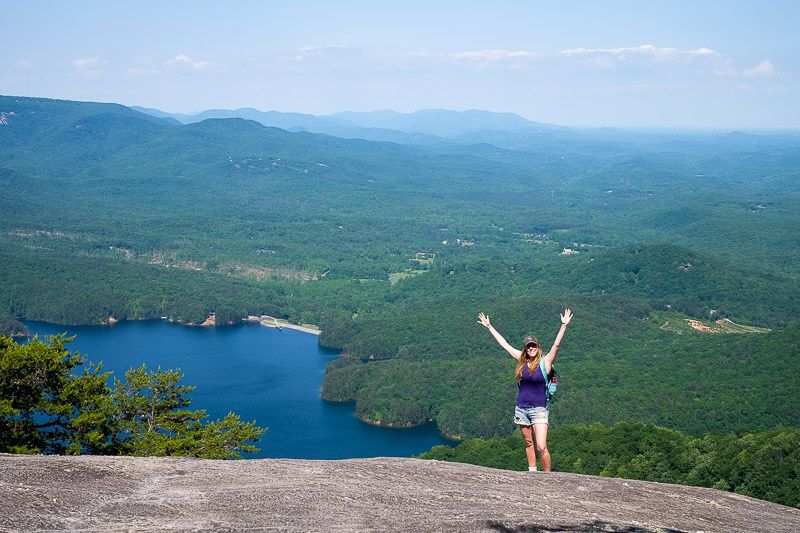 ---
Where To Stay in Greenville
Greenville's got a lot of hotels. Ones downtown, ones near the interstate, and smaller places too. Here's a full list of hotels.
But if you want to go fancy, you can't beat The Westin or the Aloft. Both are located right in the heart of downtown.
If smaller places are your jam, then check out the Swamp Rabbit Inn. Located just off Main Street, their downtown location is super convenient and super cute. (Plus you can rent bike straight from them!)
The Best Places to Stay in Greenville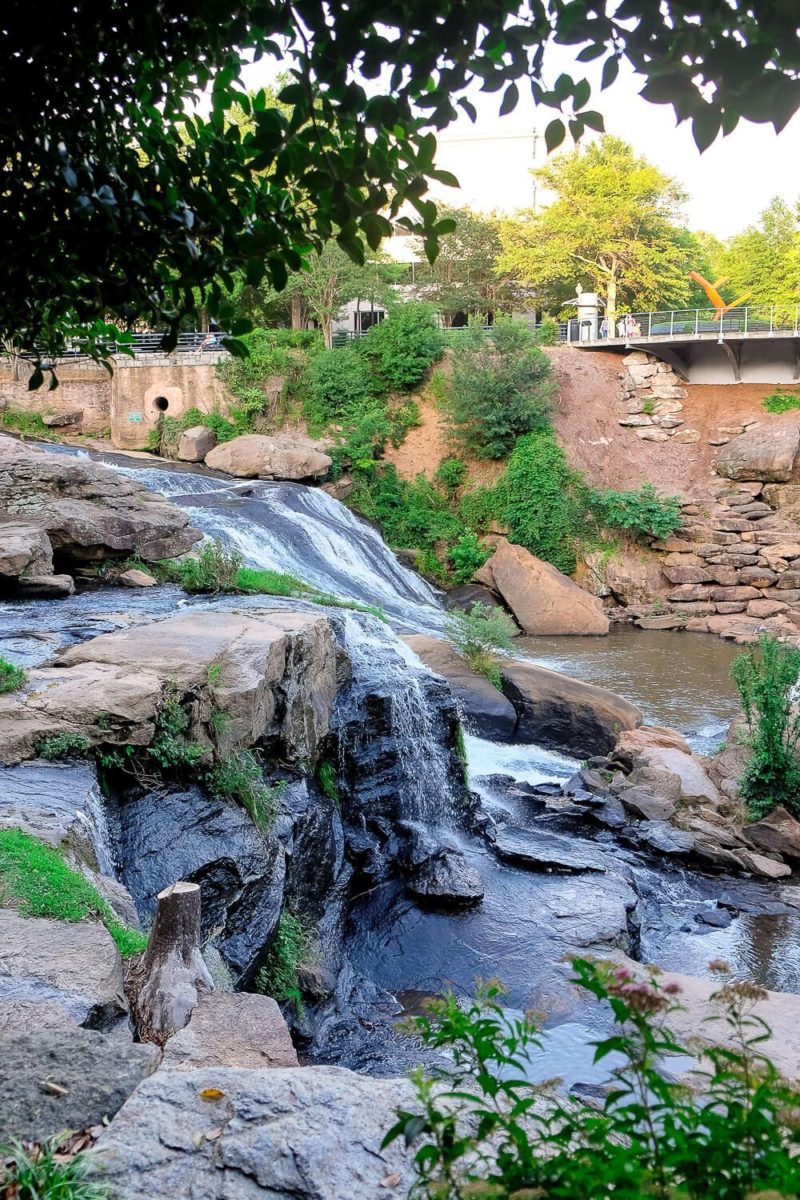 I hope you have fun in my hometown!