Fall is my second favorite season. It makes the bittersweet passing of summer just a little bit easier. As August comes to a close and fall officially begins, I pack up my swimsuits with a heavy heart. But then I remember pumpkin beer and the outlook looks brighter. Plus Greenville has some pretty great autumns. Lots of festivals to head to and plenty of outdoor activities to experience in the slightly cooler weather. So if this is your favorite season, then Greenville has you covered. Here are 20 things to do in Greenville in fall.
Updated for 2018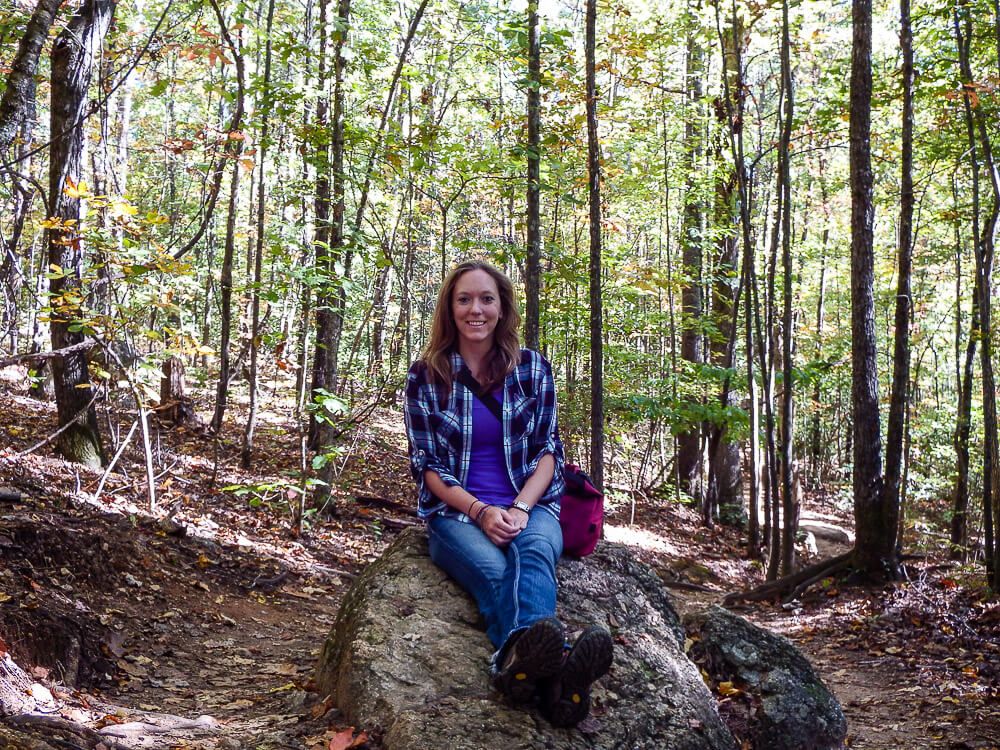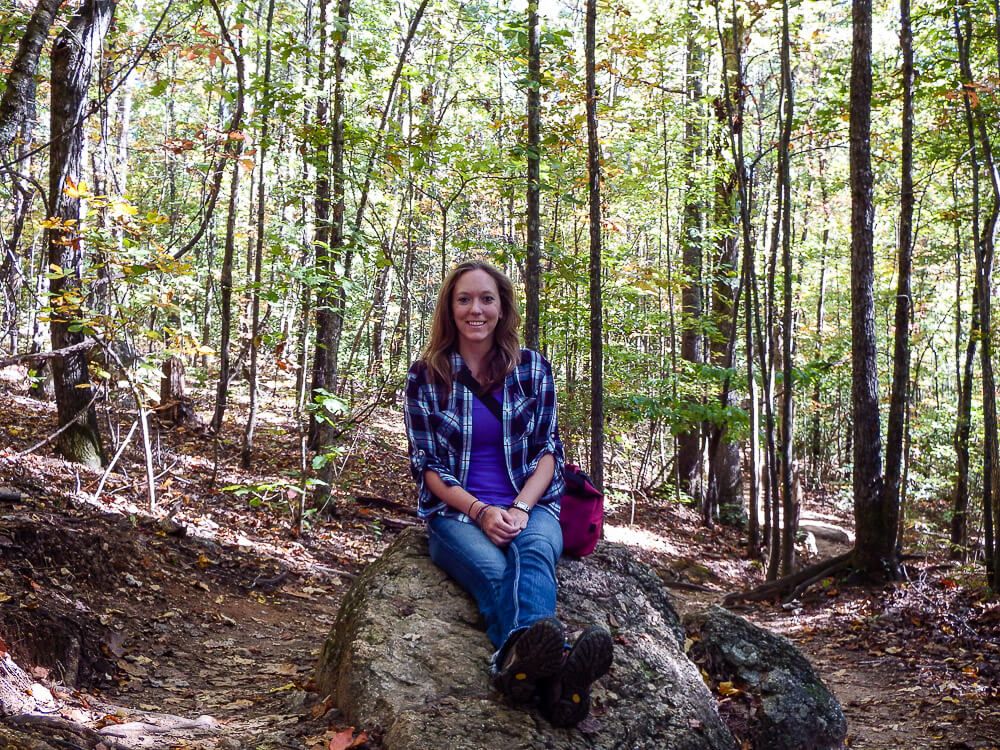 ---
Events
The following 10 items are specific events you can do in and around Greenville this fall. They all have a set schedule (like a particular day or days).
1. Fall for Greenville
I think it's safe to say that Fall for Greenville is the fall festival in town. This weekend long event takes over the city. Several blocks of Main Street are closed off and, if the weather is nice, there are some serious crowds. But what is Fall for Greenville? It's basically a food and music festival. Over 40 restaurants come and set up tents along Main Street. You can then purchase (with tickets) items from each. Some items are small, just a bite. While others are much larger (think like a turkey leg). There are also 7 stages scattered around the festival and, my favorite, a craft beer garden (usually down McBee). The festival is free to attend to but you'll need to buy tickets for the food and drinks.
October 12-14, 2018
http://www.fallforgreenville.net/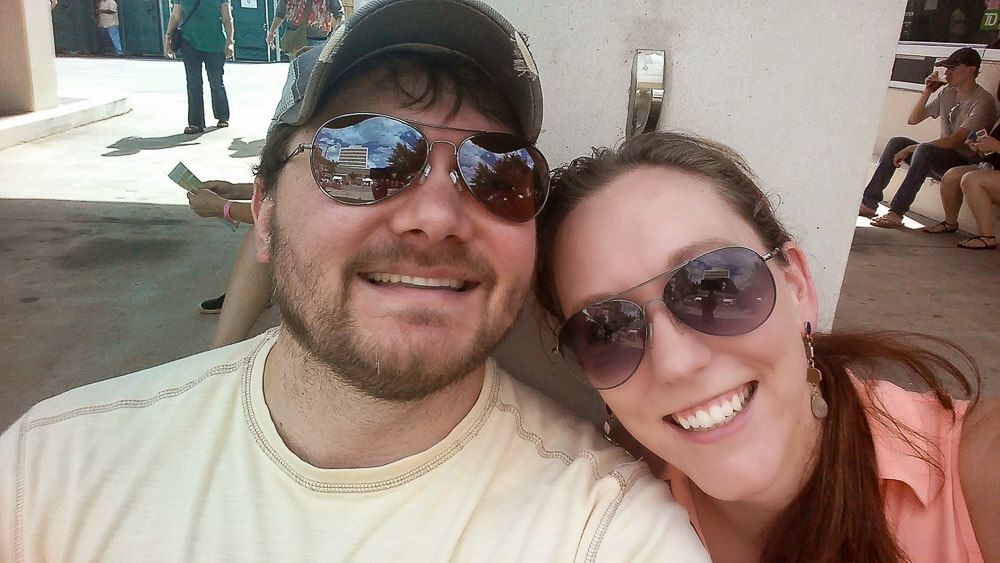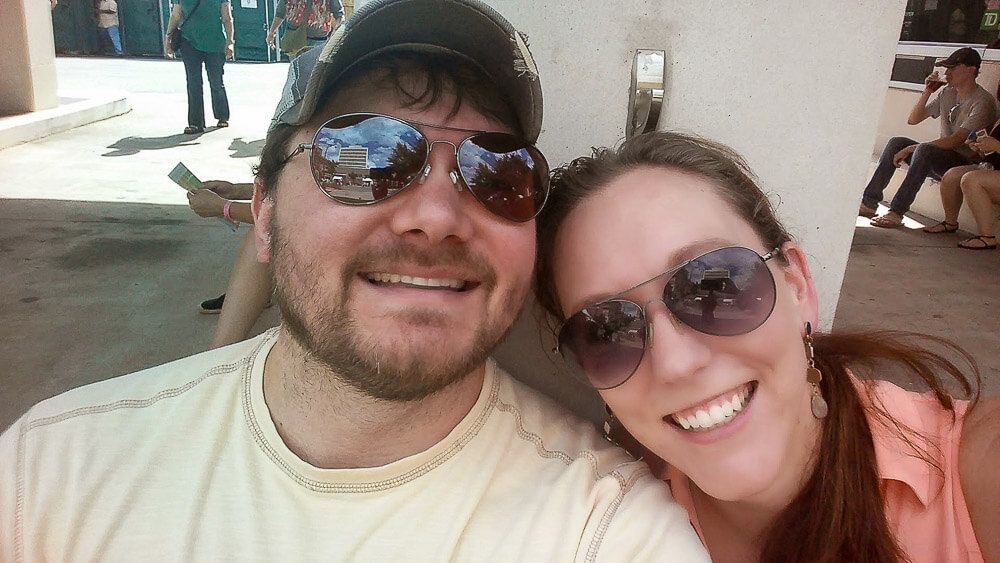 2. Euphoria
Want something a little bit more upscale than Fall for Greenville? Enter Euphoria. This 4 day ticketed event features multi-course dinners, tastings, wine seminars, small concerts, cooking demonstrations, and more. One of the objectives for Euphoria was to "create a destination event for food, wine and music lovers across the country." And I believe they've succeeded. But know that this is not a cheap festival (ticket prices for most of the various events are over $100).
September 20-23, 2018
http://www.euphoriagreenville.com/
3. Sippin' Safari
So I love our local zoo. Actually, now that I think about it, I love almost all zoos. And I'm especially crazy about red pandas (my favorite at the zoo). So when I discovered that our local zoo had a special wine event, I signed up. Sippin' Safari is a ticketed event that features over 40+ wines, appetizers, and live music. I loved strolling around the zoo trying all the wine. Plus the animals become more active at dusk. Just be sure to have a designated driver or Uber there and back. You will be trying lots of wines and you will probably get a bit tipsy.
September 7, 2018; 6:30pm-9:30pm
https://greenvillezoofoundation.org/event-2842678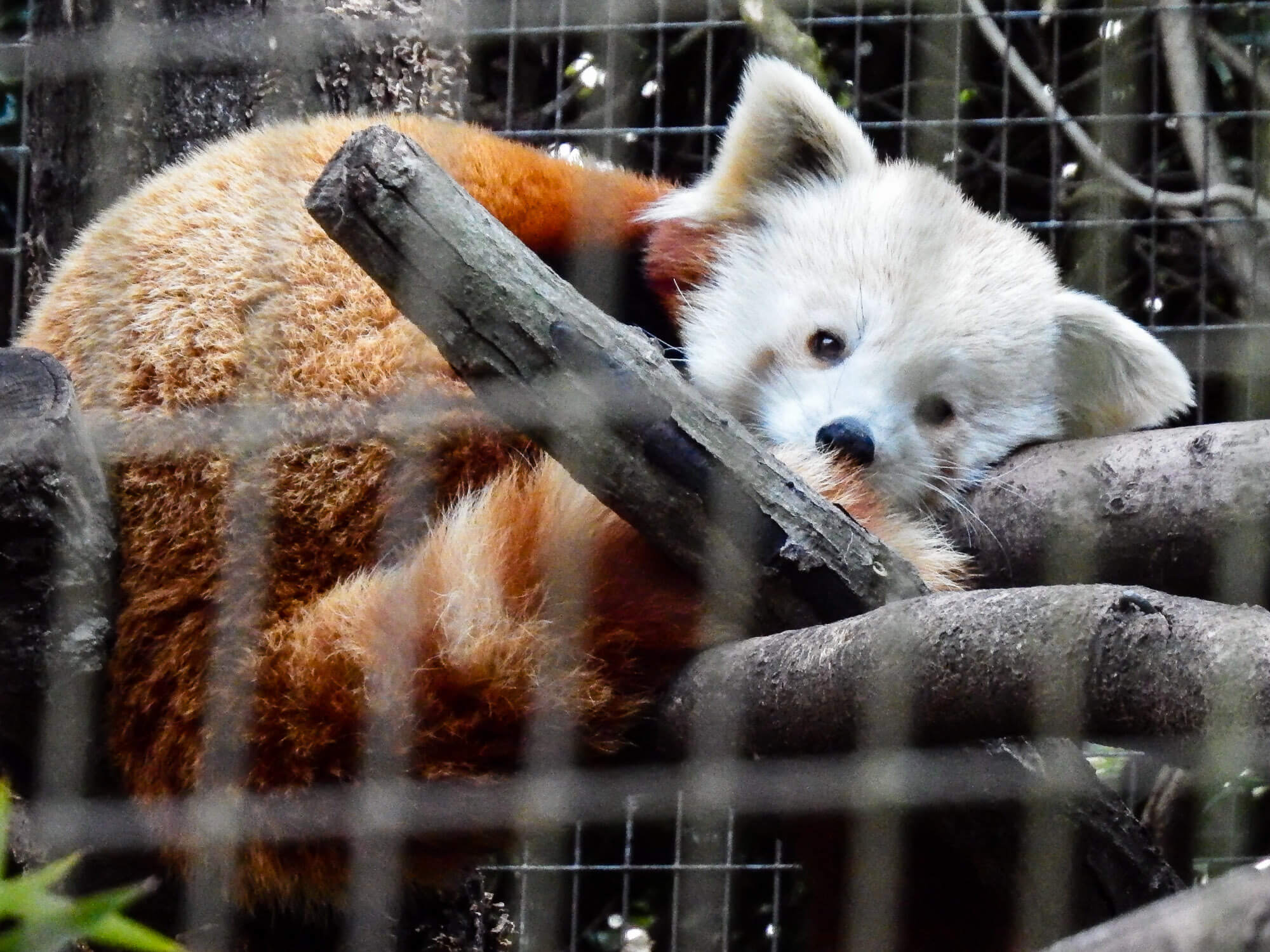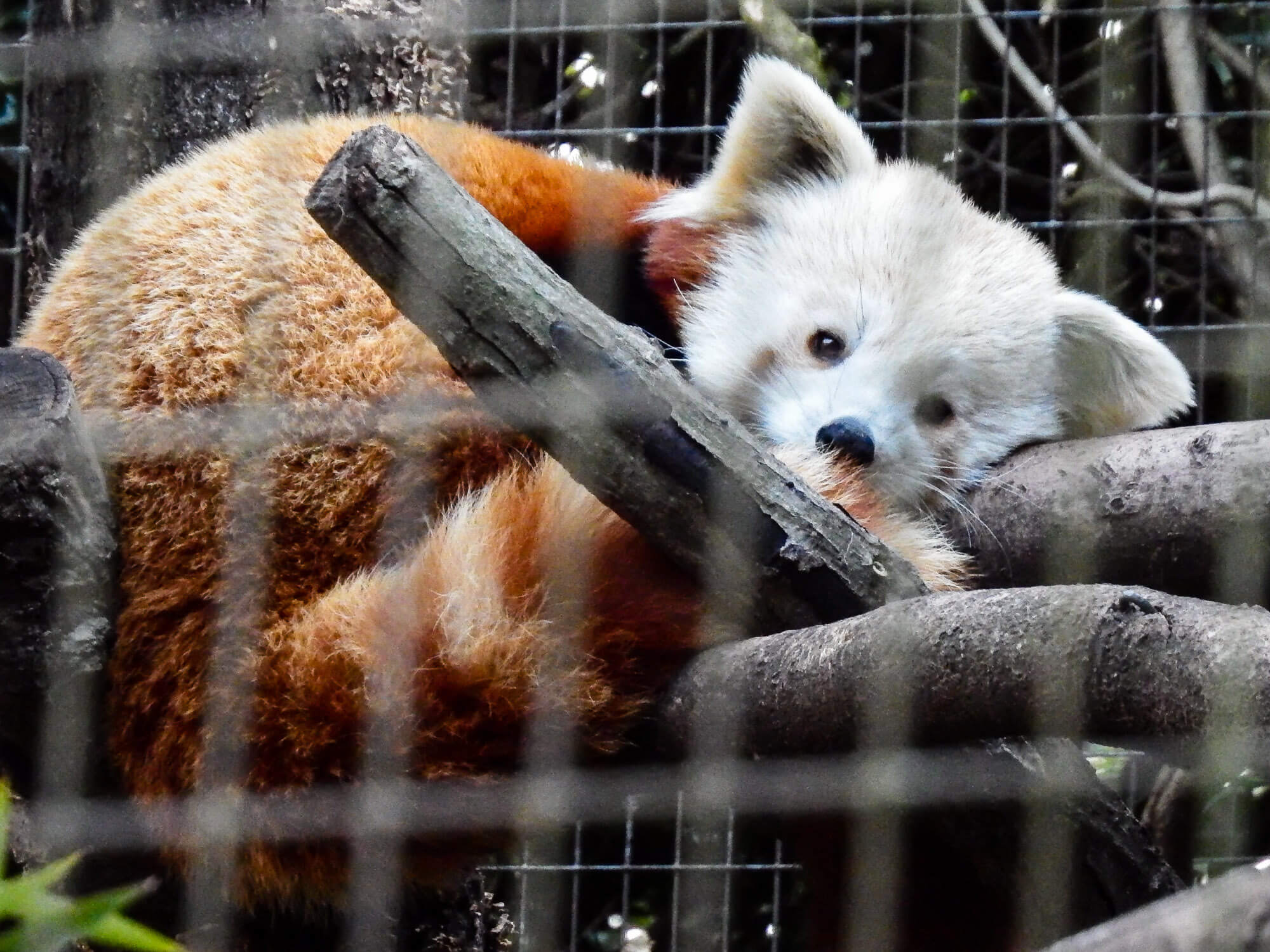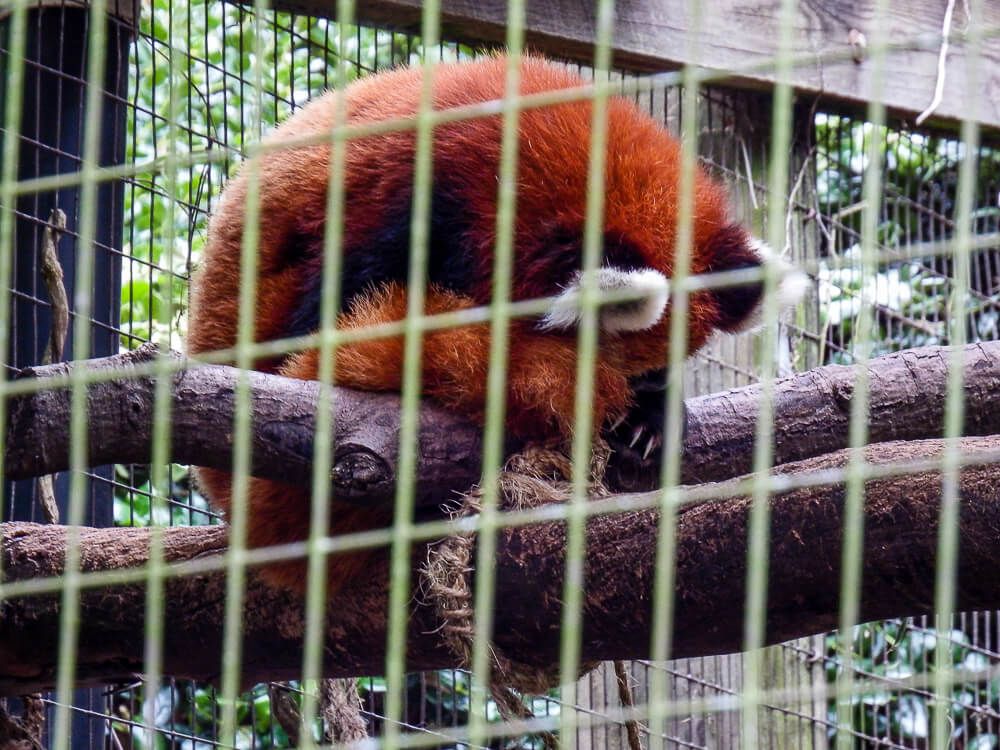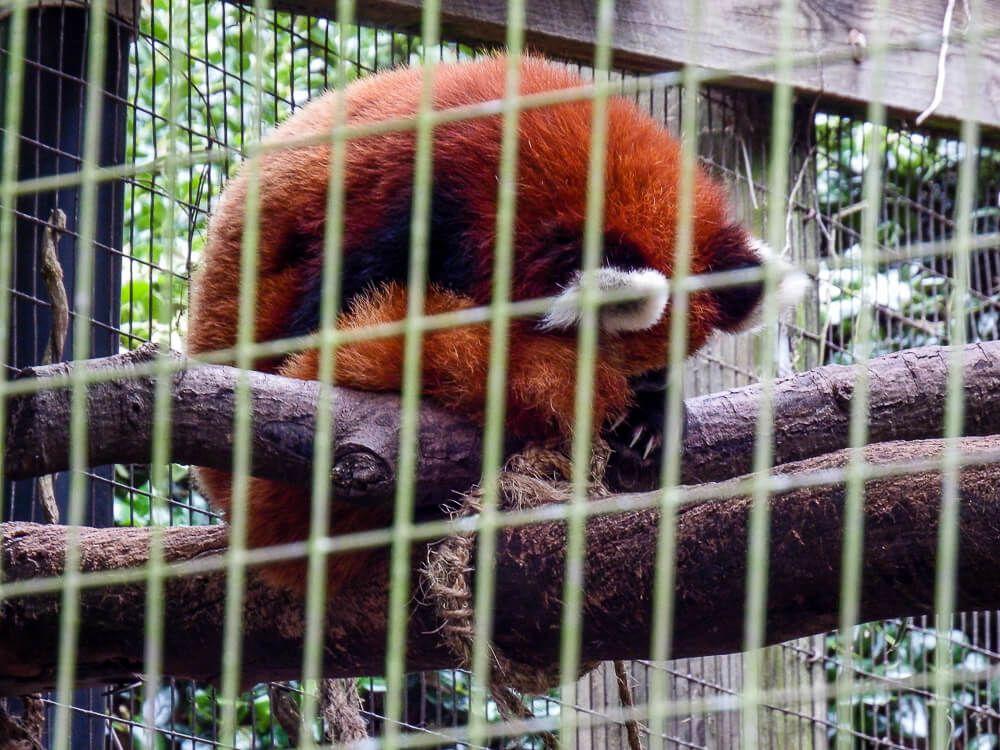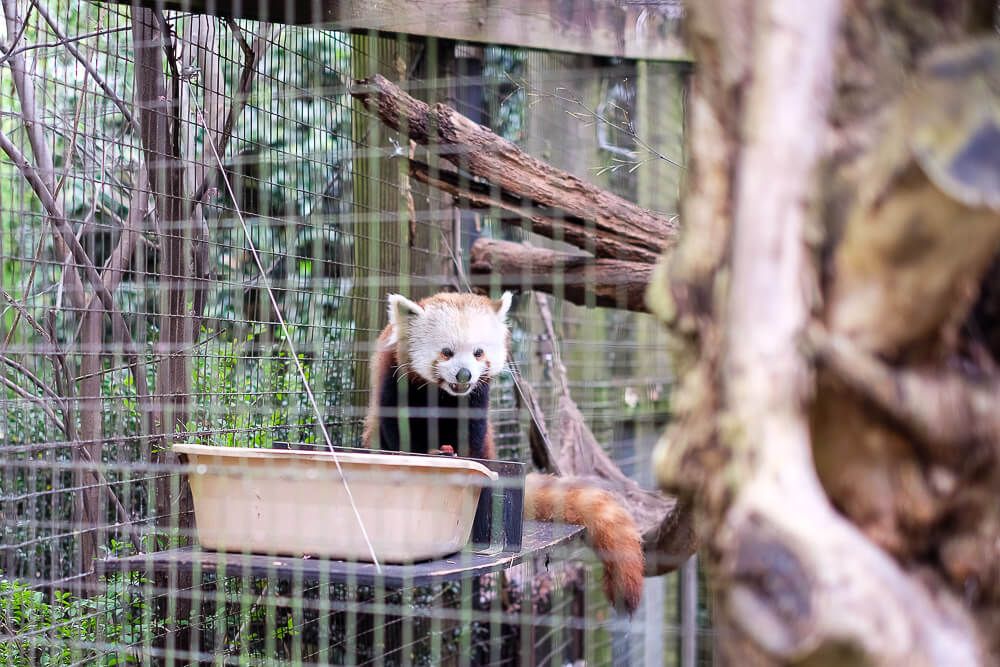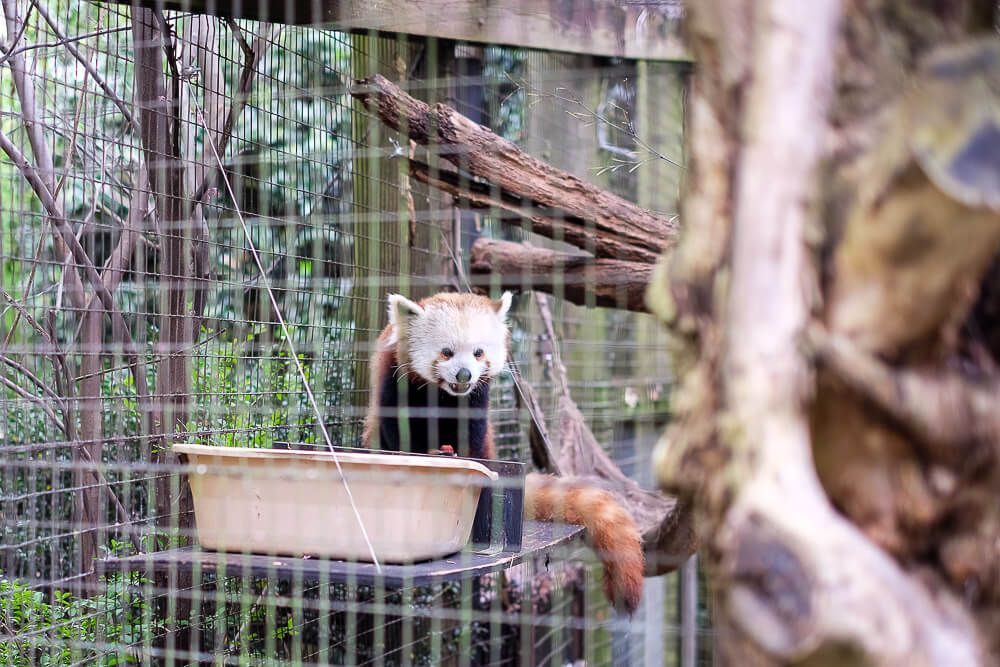 4. Fidelity Moonlight Movies
Want to watch a free movie in Falls Park? Yep every Wednesday evening in May and September you can catch a free movie right in Falls Park. The movie itself is projected on a huge screen and starts once it gets dark out. You'll want to bring your own chairs and/or blankets. They'll be a food truck on site but if you want to drink, it's BYOB. Just make sure to purchase a wristband ($1) first. What kind of movies do they show? The classics. Ranging from Alfred Hitchcock to The Goonies to Jurassic Park (my favorite).
Every Wednesday Night in September: 6:00pm-10:00pm
http://www.greenvillesc.gov/1324/Fidelity-Moonlight-Movies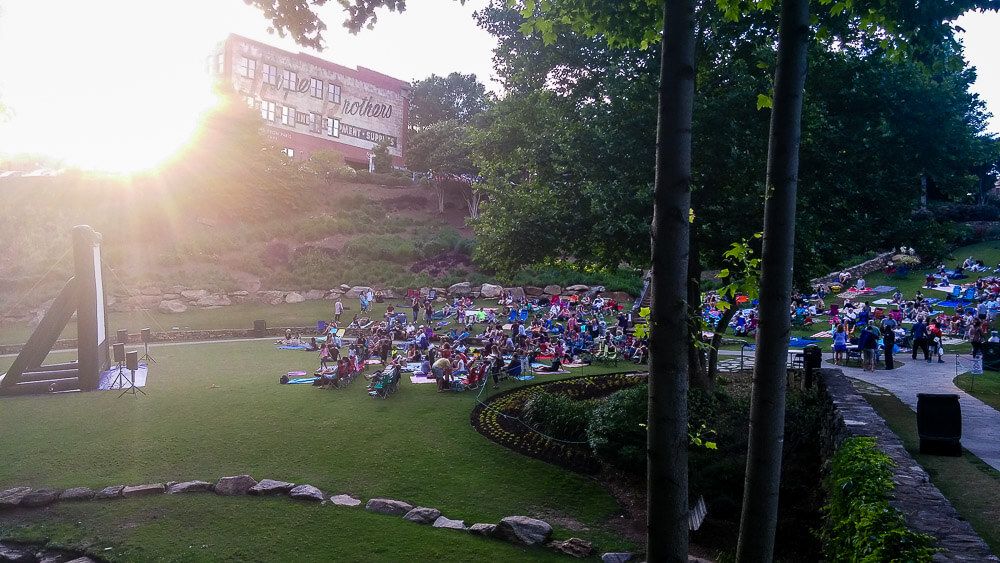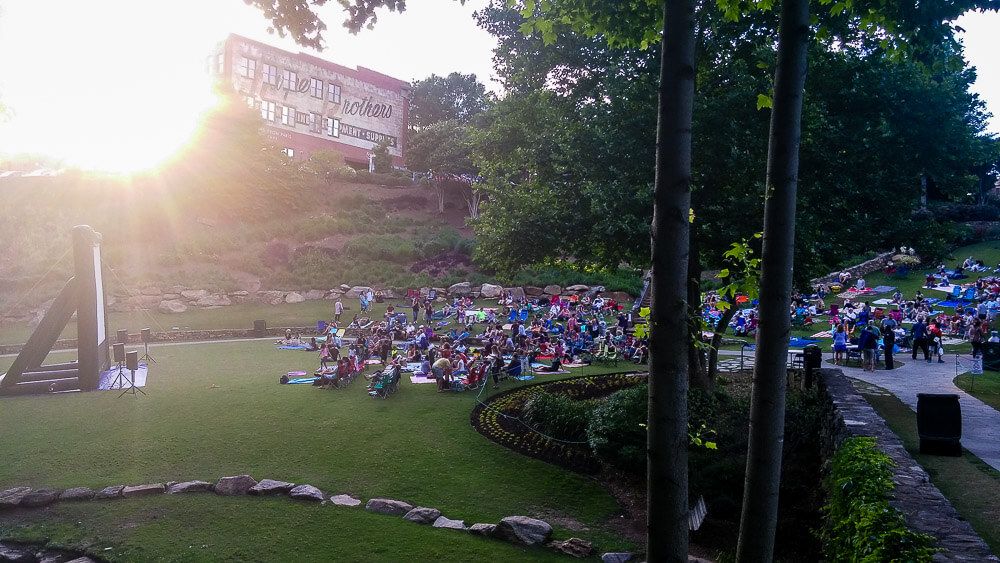 5. Greenville Craft Beer Festival
Greenville has its fair share of beer festivals. Heck, I went to one this past summer. But this was my first beer festival in Greenville. Hosted at Fluor Field there are SO MANY BREWERIES HERE. Literally you will not be able to taste everything. We weren't even able to meet our goal of trying at least one beer from every brewery (though we did give it our best shot). And this festival has all kinds of beers from IPAs to Pilsners to Lagers to Ales. I like to use this festival to try beers from new breweries. Several years ago this was where I discovered Catawba and the White Zombie (one of my favorites to this day).
November 10, 2018; 12:00pm-5:00pm
http://www.greenvillecraftbeerfestival.com/
6. Oktoberfest
Can't make it to a larger Oktoberfest celebration? (I know we all wish we could be in Munich.) Don't worry, you can still get your German on in Greenville. Located in Noma Square, Greenville's Oktoberfest is a small but lively event. Beer? Check. German music? Check. Yummy pretzels and brats? Check. Plus the city closes off an entire block of Main Street for the event so you'll be able to spread out a little.
October 4-6, 2017
http://nomasquare.com/oktoberfest/
7. Renaissance Fair (Greenville & Charlotte)
This is my chance to dress up, watch some jousting, shoot a bow, and eat some turkey legs. Greenville has a small renaissance fair, but there's also a larger one up in Charlotte. I went to both last year. And yes, I did dress up. If you're looking for one with tons of different events, I would consider the Charlotte one. But definitely get there early since traffic can be a pain.
Greenville Renaissance Fair
September 14-15, 2018
http://theenchantedchalice.com/
Carolina Renaissance Fair
Saturdays & Sundays, Sept 29 – Nov 18, 2018
https://www.carolina.renfestinfo.com/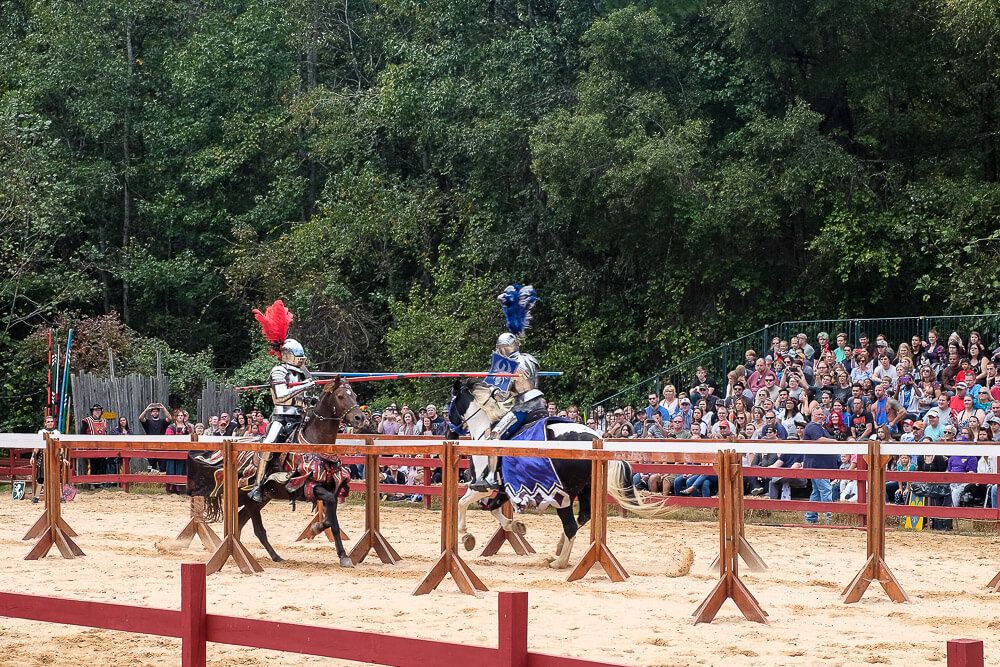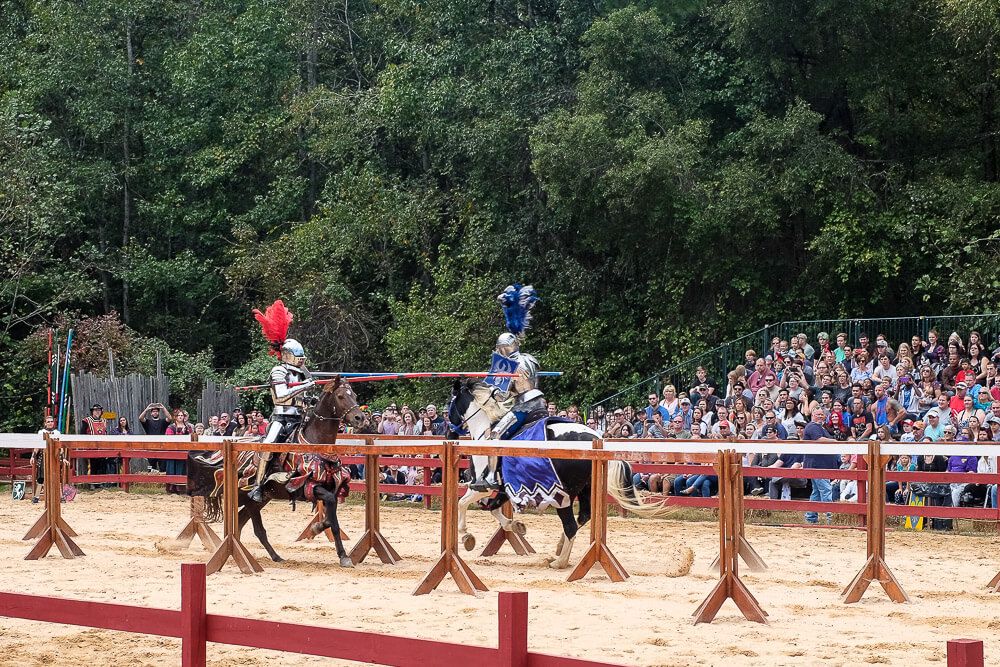 8. Experience the Art Scene
Greenville has an amazing arts scene. There seems to be an event every season celebrating our local artists, and fall is no different. Below are 3 small art festivals you should consider checking out. I haven't been to these events, but they are on my list for this year!
Indie Craft Parade
$5 gets you in the door
September 14-16, 2018
http://www.makerscollective.org/indiecraftparade/
Art On The Trail in Traveler's Rest
October 20, 2018
http://www.artonthetrail.com/
9. Carolina Brew Haha
Fall is the season of the beer for me. Mainly because it's the season of my favorite type of beer (more on that below). But there's also something about the cooler weather that makes beer festivals more enjoyable. And if you can't make Greenville's Craft Beer Festival above, then Anderson has you covered. Carolina Brew Haha features almost 35 breweries and has slightly cheaper ticket prices ($40). If you're a beer connoisseur, make sure to put this one on your calendar.
October13, 2018; 2:00pm-6:00pm
http://www.carolinabrewhaha.com/index.html
10. Catch a Show at Bon Secours
I've seen three shows at the Bon Secours Wellness Arena. And two out of the three were in the fall (with the third being in the first week of December). The first was to see Jeff Dunham and the second to see Little Big Town. Now that isn't to say there aren't good shows all year round (because there are), but just that I tend to think about catching a show in the fall. This year's lineup includes Faith Hill and Tim McGraw, Rob Zombie, Jason Aldean, Disney's Frozen on Ice, and the Trans-Siberian Orchestra (okay this last one is technically in December…but you'll need to buy your tickets ahead of time right?).
http://www.bonsecoursarena.com/events/all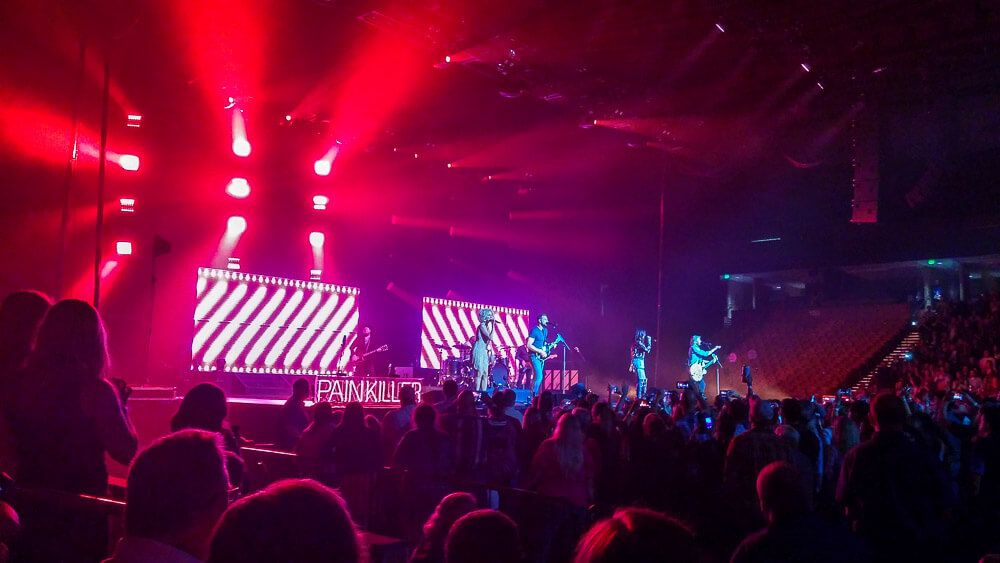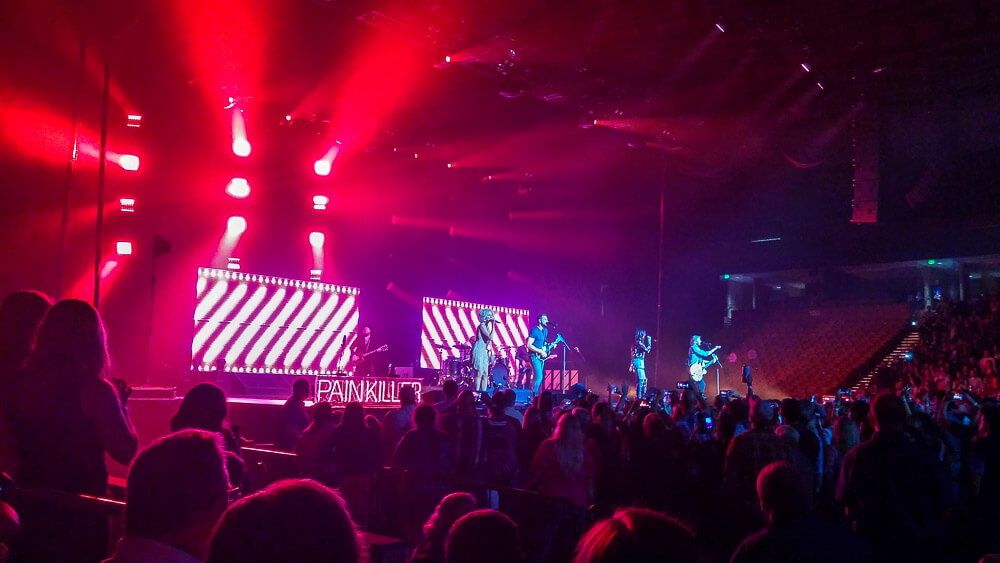 ---
General Fall Activities
The following 10 items are general things to do in Greenville in fall. These are either activities you can do anytime or for several different weekends throughout the season.
11. Hike Paris Mountain
Time to get your fall on! And for me that means more hiking. Because hiking in the summer can be brutal. I've done it, but it's always a sweaty affair. But in the fall it's glorious. If we're just in the mood for a quick jaunt on an afternoon, we'll head to Paris Mountain. Less than 20 minutes away, we can be out of the house and on the trails in about half an hour. I've done the Lake Placid, Mountain Creek, and the Brissy Ridge Trails. Plus in the fall, you can usually catch some music in the afternoon on Saturday.
http://www.southcarolinaparks.com/parismountain/introduction.aspx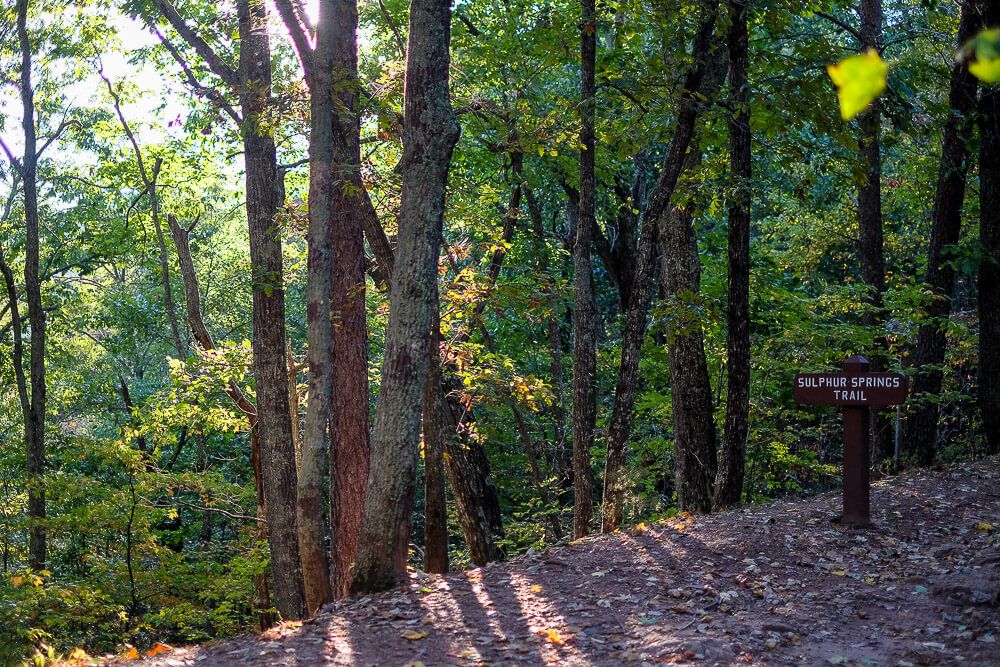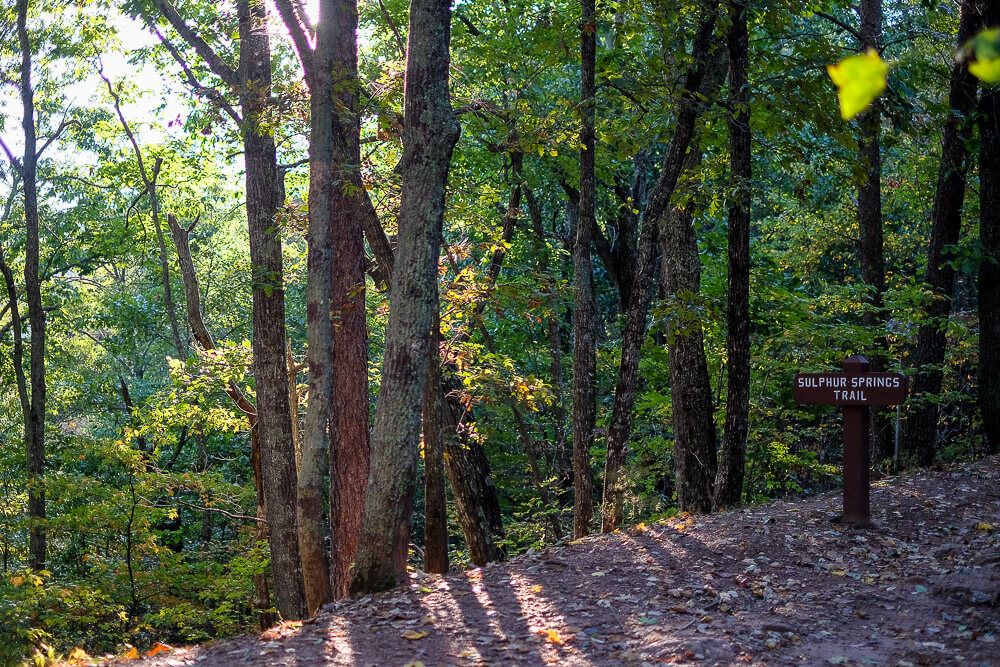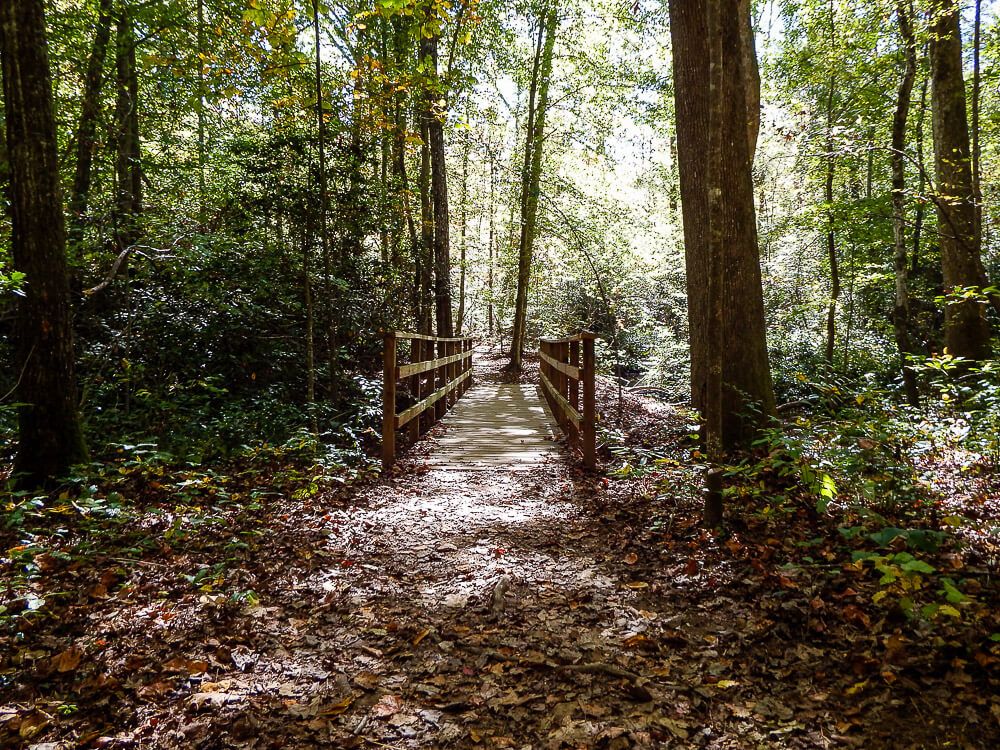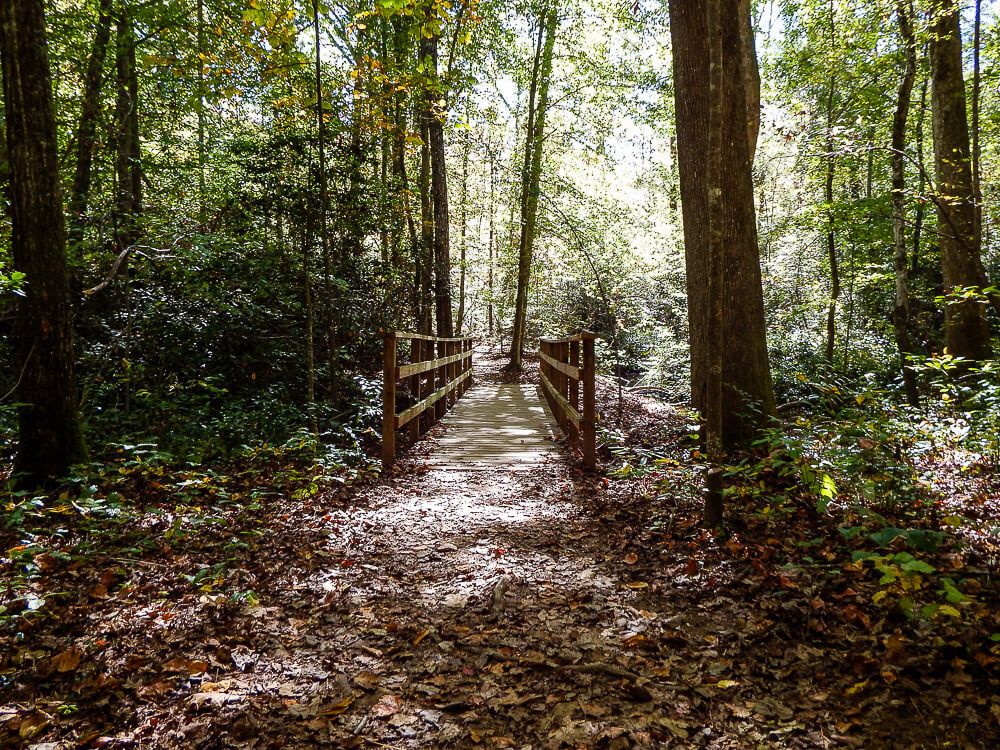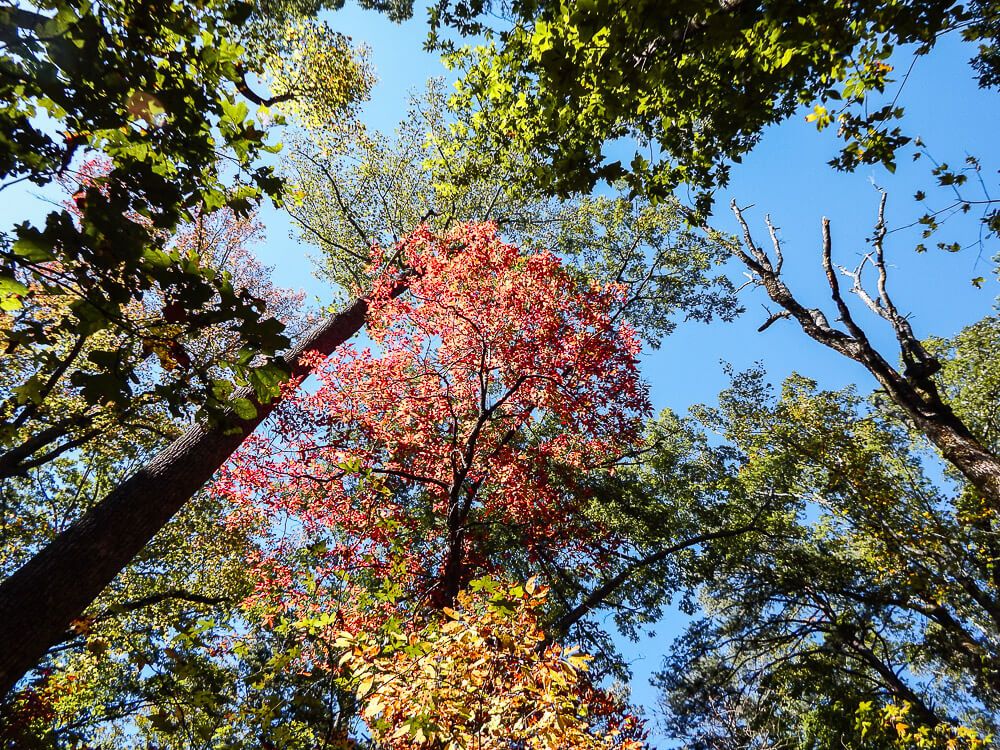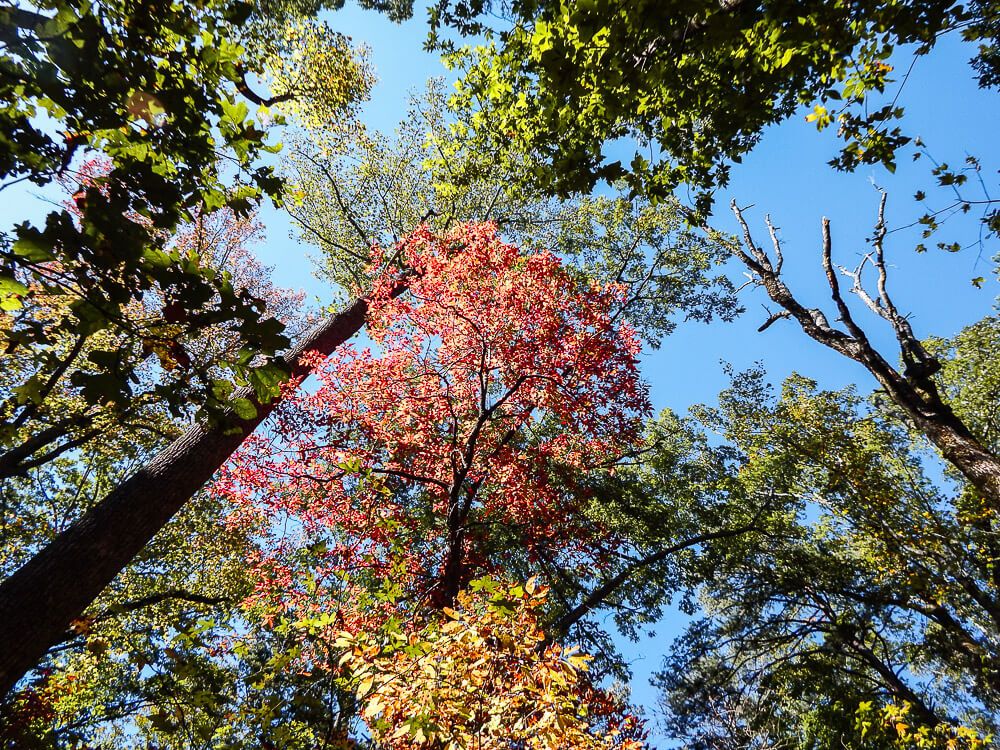 12. Pick Some Apples or Sunflowers
Apple pie, applesauce, apple cider, caramel apples, and apple donuts. Fall is often synonymous with apples. Ryan and I went apple picking our first autumn in Greenville, and we had enough apples for the rest of the season. We went to Sky Top Orchard (mmmmmm apple donuts), but there are a few other orchards around (Chattooga Belle Farm, Bryson's Apple Orchard, and more).
But did you know you can also pick sunflowers in September? I happen to love these huge flowers.
13. Pumpkin Beer
Fall is the season of pumpkin beer. My favorite type of beer I might add. It's so delicious. And pumpkin-y. I'm hoping some of my favorite local breweries release a pumpkin seasonal. Ryan is also planning on making a pumpkin beer. This is how much I love pumpkin beer. And it just may be my favorite thing about the fall.
14. Day Trip to Gorges State Park
Want to hike to see a pretty impressive waterfall? Then head to Gorges State Park. It's located right over the border in North Carolina (about an hour and a half away). Ryan and I went one year in early November. It was cool enough that I wore a long sleeve shirt, but that was it. Perfect fall hiking weather. And the main standout at the park? Rainbow falls! This is the main hike in the park and is only about 3 miles (roundtrip). And the falls themselves are pretty impressive!
https://www.ncparks.gov/gorges-state-park
15. Halloween Events
It's fall which means it's also Halloween! This is one of my favorite holidays (if not my all time favorite). I love dressing up. I love going on haunted tours. I love haunted houses. And I love going to halloween events. In the past I've thrown a halloween party, gone to three ticketed parties around Greenville, and went on a haunted trail.
If you're looking for halloween events around town, then keep an eye on the link below. A lot of the radio stations throw parties. There are also haunted bar crawls.
https://www.eventbrite.com/d/sc–greenville/halloween/
Then if you love being scared, I would check out the two haunted house attractions below. I've been to Mad World and I'm planning on going again this year.
http://nightmaredungeon.com/
https://madworldattractions.com/
16. Bingo Night at Upstate Craft Beer
Ok so it's getting darker earlier. And I definitely need something to keep me entertained on a random Tuesday night. That's where Upstate Craft Beer comes into play with their bingo. Yep bingo. It's every Tuesday night and I like it because it's a new spin on the whole trivia thing. Plus craft beer. I know this is a year round event, but it's something I save for the cooler months.
http://www.upstatecraftbeer.com/
17. Bike the Swamp Rabbit Trail
Cooler weather means I can actually bike the swamp rabbit trail without getting heat exhaustion and wanting to die. This is one of the things to do in Greenville. The trail runs from Greenville up to Traveler's Rest (for about 20ish miles). If you're not into biking then know that you can walk parts of it too. There are a lot of business on the route so if you need to grab something to eat (Swamp Rabbit Cafe) or a beer (Birds Fly South Brewery), then have no fear.
https://greenvillerec.com/ghs-swamp-rabbit-trail/
Interactive Map of the Trail:
http://grvlsc.maps.arcgis.com/apps/Viewer/index.html?appid=2694122b8aa44295b8a523560129daf5
18. Catch the Fall Foliage at Caesar's Head
More hiking! (Can you tell this is my favorite season for hiking?) And Caesar's Head State Park is not a bad choice. Ryan and I have done the Raven Cliff Falls hike (sadly before I bought my camera) which is about 4 miles roundtrip. Not into hiking? Just head to the main overlook behind the visitor center to catch one of the best views around.
http://www.southcarolinaparks.com/caesarshead/introduction.aspx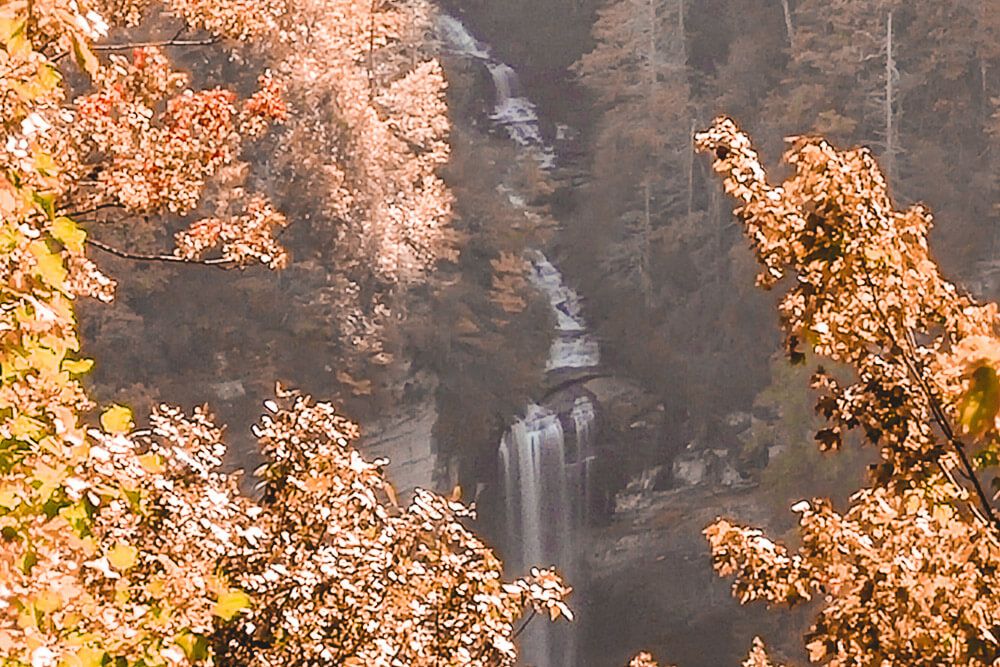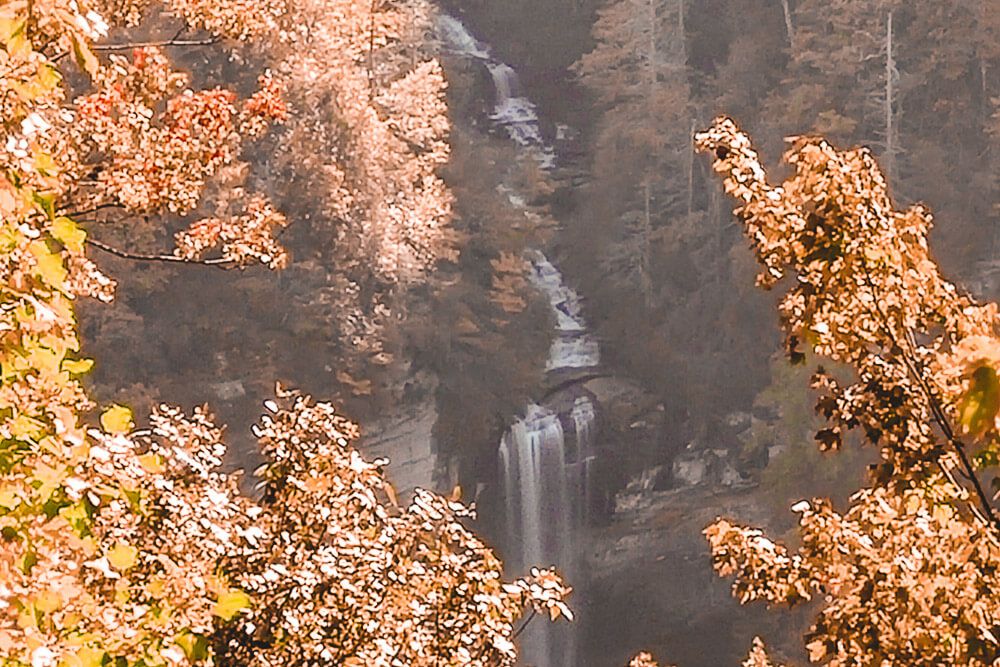 19. Clemson Football
This is obviously what a lot of people look forward to when they hear the word fall. And this is Tiger country. When I was a graduate student, we went to a handful of games a year. Since then we've gone back a couple of times to tailgate and watch some football. Since South Carolina doesn't have a professional team based in the state, college football is the football here. You gotta embrace it.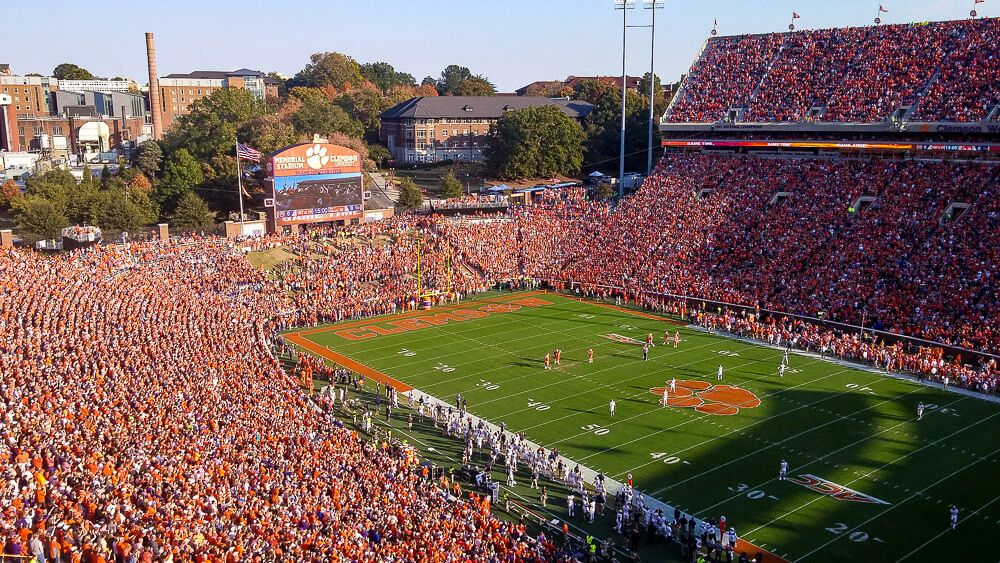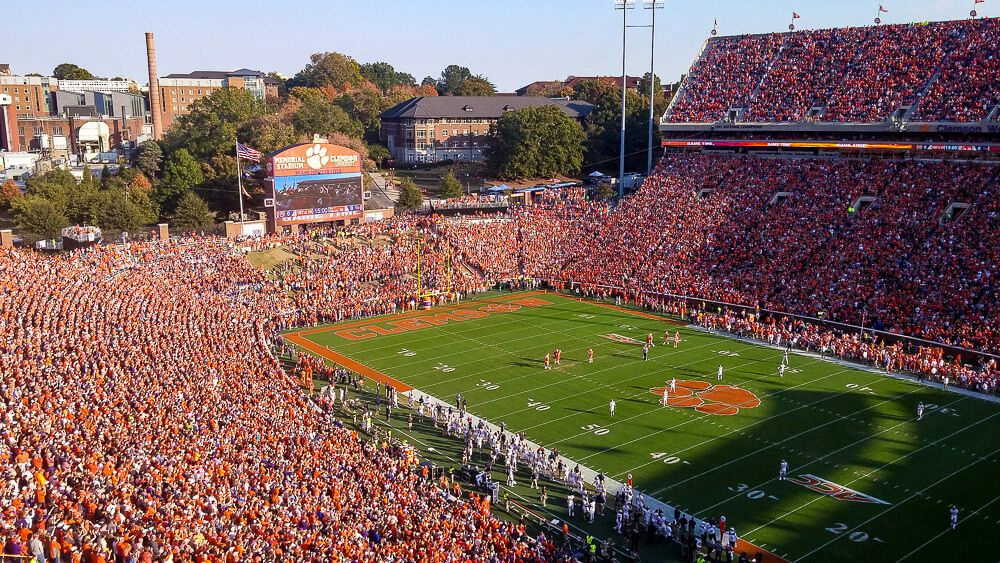 20. Pumpkin Patch + Pumpkin Carving
There are fall festivals galore going on this time of year. Hay rides, corn mazes, and pumpkin patches. I like the pumpkin part the best. Mostly because seeing a pumpkin on my porch is such a sign of fall for me. And then there's the whole carving part of it. I've been carving pumpkins since I was a kid. My dad is still the master, but I give it a solid go every year.
Interested in visiting a pumpkin patch? Below are some ones you'll find around Greenville!
http://denverdownsfarm.com/pumpkins/
https://madworldattractions.com/fall-family-events-greenville-sc/
http://www.fishersorchard.com/festival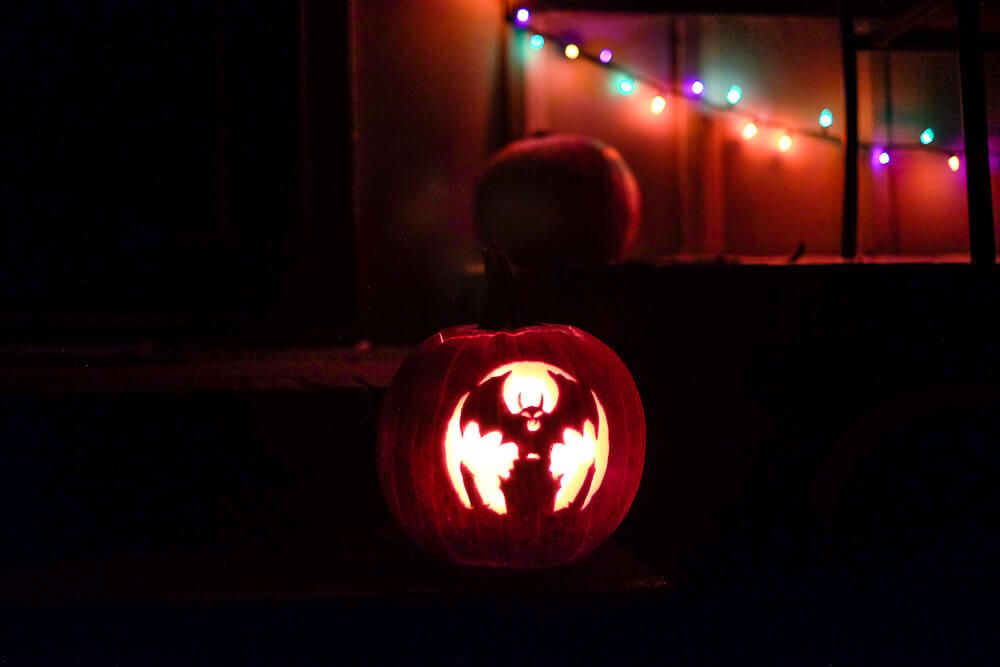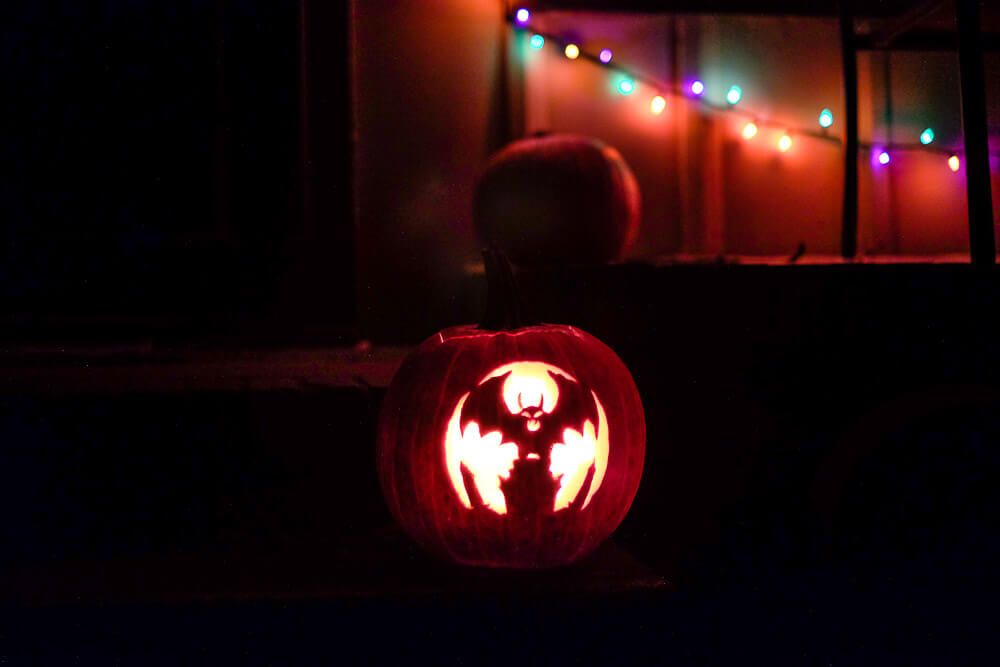 Are you ready to get your fall on?
---