Winter is often synonymous with Christmas. And Greenville has some great holiday celebrations and activities. But what about those other two pesky months of January and February? Well I think Greenville is a bit quieter during these months, but there are still a few things to do. For one? Well, this is one of my favorite seasons to be outside in the Upstate. Yes it does get cold, but we also get several days in the 50s, 60s, and even 70s. And I take full advantage of them. So, without further adieu, here are 20 things to do in Greenville in winter.
Updated for the 2018-2019 season!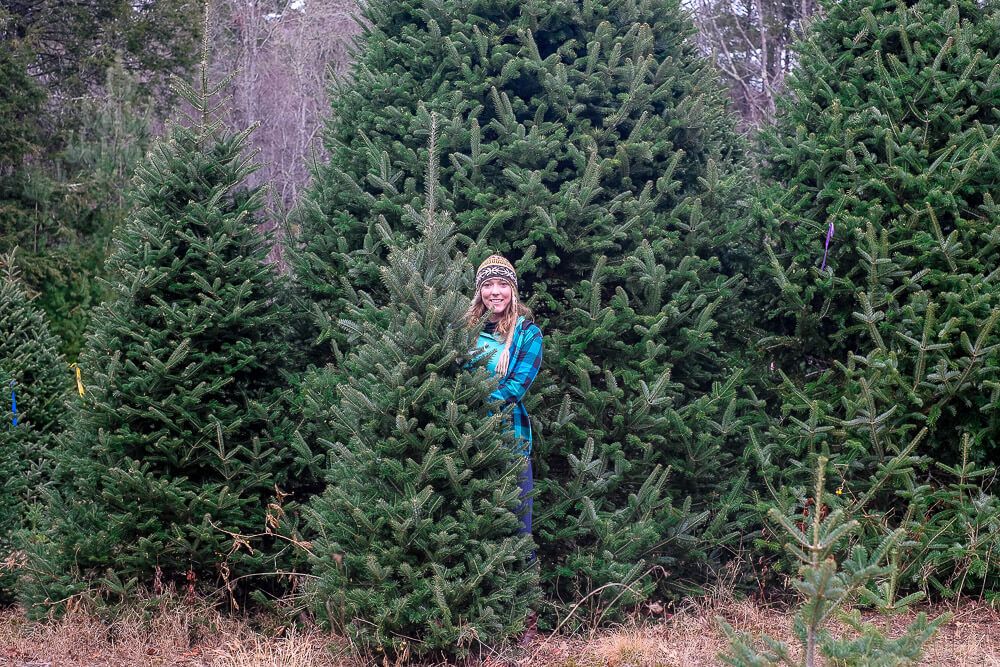 ---
Events
The following 10 items are specific events you can do in and around Greenville this winter. They all have a set schedule (like a particular day or days).
1. Holiday Happenings (or Night of Lights)
Usually Greenville is starting the season off strong with over a week of holiday activities right at the beginning of December. Think live music and entertainment. Holiday themed food. And even a Santa in the Mast General Store on the first day. Check out all the shopping discounts and events on the website for more information.
I'm not sure when this is happening this year (2018) as the link below hasn't been updated yet. But in case this doesn't happen this year, Night Of Lights is going down November 30 from 5pm-8pm on Main Street from Broad to Court.
Holiday Happenings: usually the first two weeks of December
http://downtownholidayhappening.com/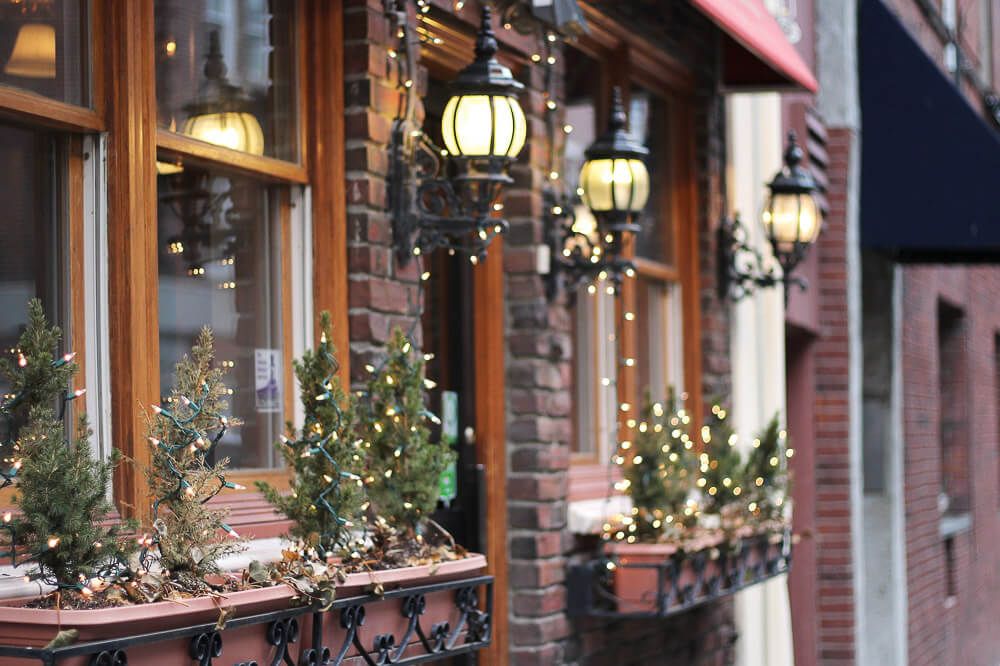 2. Christmas Parade
Yes while this could technically be considered a part of the Holiday Happenings, this parade has been going on for 75 years so I think of it as its own thing. There'll be floats, dancing, music, and of course Santa. (I mean it's a Christmas parade after all.) The parade procession will go up Main Street from River street to North Street. So make sure to stake out a good spot early!
December 1, 6:00pm-7:30pm
http://www.greenvillesc.gov/1330/Poinsettia-Christmas-Parade
3. Indie Craft Parade Holiday Pop Up Shop
Want to grab some gifts (or holiday decorations) that are handmade by legit artists? You can thank the Indie Craft Parade for setting up a temporary holiday popup shop. The main Indie Craft Parade occurs in September, but for several days throughout December they have a holiday popup shop. Think homemade art, jewelry, and more. I always try to buy at least half of my gifts locally and this is a great way to do so.
Thursday through Sunday for 4 weekends opening Nov. 24
Thursday-Saturday: 10:00am-7:00pm
Sunday: 11:00am-5:00pm
http://www.makerscollective.org/holiday/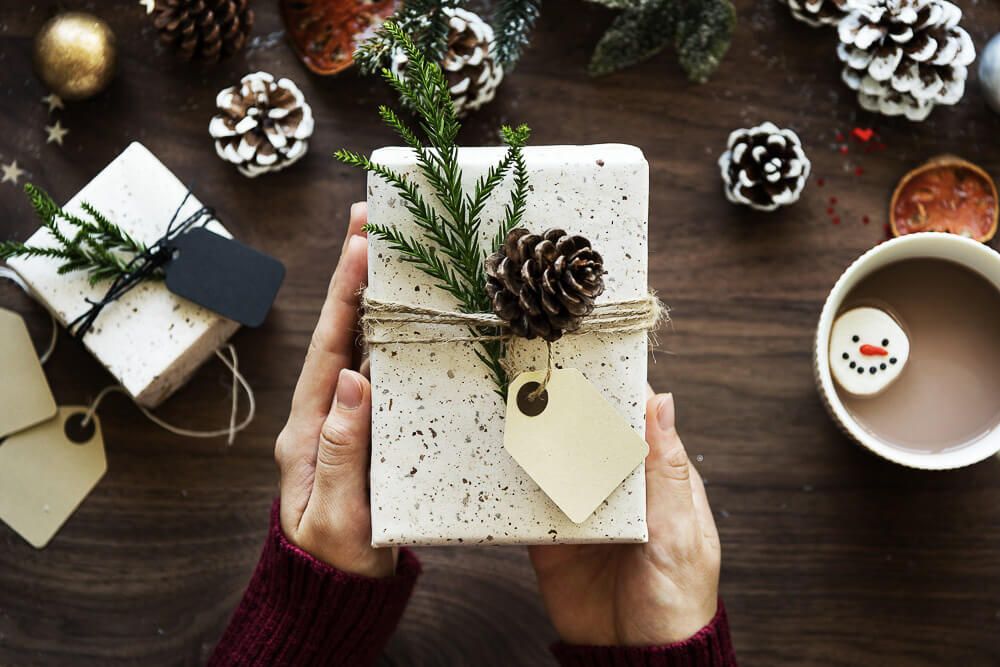 4. Holiday Flea
Want even more options to shop local and buy from local artists and crafters? Enter the Holiday Flea by Swamp Rabbit Cafe. For two Saturdays in December they'll host a large holiday market. Think over 40 local artists and live music. Plus the cafe itself! (Baked goods, beer, pizza, and more.)
December 1, 11:00am-3:00pm
December 15, 11:00am-3:00pm
https://www.facebook.com/events/1801283653321795/
https://www.facebook.com/events/406805713186016/
5. Enjoy Some Holiday Music Or Go See The Nutcracker
Need to get your holiday music fix? Or want to see some super athletic dancers put on the quintessential holiday ballet? Then you're in luck! You've got several options this year with a holiday show and two different Nutcracker performances.
Holiday At Peace
November 30, 7:30pm
December 1, 7:30pm
December 12, 3:00pm
https://www.peacecenter.org/events/detail/gso-pops-2
The Nutcracker: Once Upon a Time in Greenville
November 23, 7:00pm
November 25, 2:30pm
https://www.peacecenter.org/events/detail/cbt-nutcracker
The Nutcracker: International Ballet
December 21, 7:30pm
December 22, 7:30pm
December 23, 3:00pm
https://www.peacecenter.org/events/detail/ib-1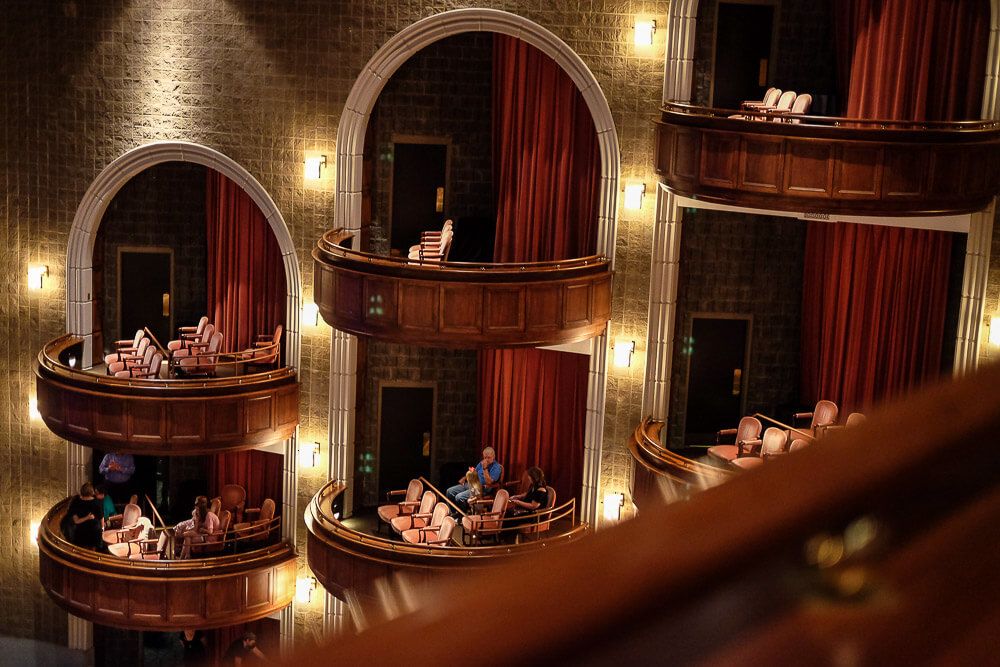 6. 2nd Annual Holiday at the Hamptons
Would one of my top 20 lists be complete without mentioning my favorite brewery? No I don't think so. So Birds Fly South is putting on a two-day holiday celebration. Think a beer release, a holiday movie, a holiday market, live music, and more. For the best details, check out the event breakdown on Facebook.
December 8-9, 12:00pm-9:00pm
https://www.facebook.com/events/1927398964227204/
7. Catch A Holiday-Themed Play
A couple of years ago I went to go see the "Christmas On The Rocks" at the Warehouse Theatre, and I loved it. Since then I always take a look at the holiday shows to see if there's anything that strikes my fancy. And this year it's on again! Greenville Little also almost always has a holiday themed play as well and this year is no exception! (In 2017 I saw their production of a Sherlock Holmes Christmas play and it was great!)
The Little Theatre also usually has a children Christmas play as well if you have kids.
Christmas On The Rocks
December 6-23, 2018
https://warehousetheatre.com/christmas-rocks-2/
It's A Wonderful Life
December 6: 8pm
December 7: 8pm
December 8: 2pm & 8pm
December 9: 3pm
December 12: 7:30pm
December 13: 8pm
December 14: 8pm
December 15: 8pm
December 16: 3pm
https://www.greenvillelittletheatre.org/2018-19season
All I Want for Christmas is My Two Front Teeth
December 11: 7 pm
December 12: 10:30 am
December 13: 10:30 am
December 14: 10:30 am
December 15: 10:30 am & 2 pm
https://www.greenvillelittletheatre.org/tya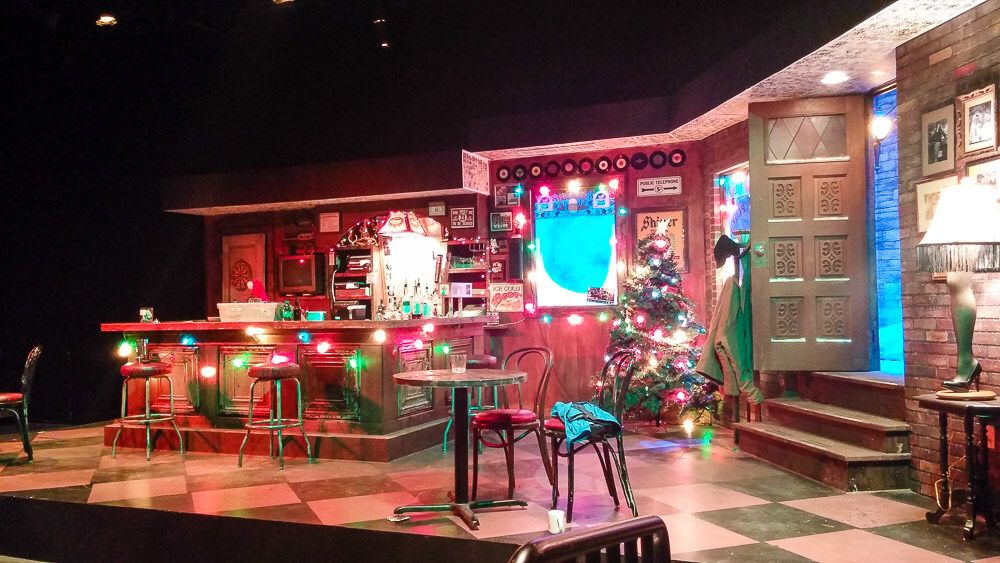 8. Swamp Rabbits Hockey Game
Okay so you know Greenville has a very popular minor league baseball team, but what about hockey? Meet the Swamp Rabbits. Though the name has changed over time, I still love to go and watch a game. (Hockey being one of my favorite sports to watch in person.) And with lots of tickets for under $20, this is a great way to beat the winter blues.
Schedule:
http://www.swamprabbits.com/schedule/
9. Restaurant Week
Yes Greenville has two restaurant weeks! And the one in the winter is actually my favorite. It gets me out of the house on a dreary January week and into an amazing restaurant. I make an effort to eat at one new place every time Restaurant Week rolls around and this year you can bet that I'll be keeping to tradition.
January 10-20, 2019
https://restaurantweeksouthcarolina.com/city/greenville/
10. 3rd Annual Mac-N-Cheese Off
Wait…not one but two Birds Fly South events on the list? Yes you read that right. But come on…it's a Mac-N-Cheese off, who wouldn't want to go? Now unfortunately I didn't make it to the first one last year, but I will not be making that mistake again.
February 24, 12pm-6pm
https://www.facebook.com/events/156115985049522/
---
General Winter Activities
The following 10 items are general things to do in Greenville in winter. These are either activities you can do anytime or for several days/weekends throughout the season.
1. Walk Main Street And Enjoy The Holiday Decorations
So yes, Greenville has lights up year round, but there's something extra special about them during December. Plus all the storefronts will be decked out with their best holiday decorations. And all of the big squares (One, Noma, West End, etc.) will have their own holiday decorations up during Holiday Happenings – so make sure to enjoy Greenville's own Christmas decor while you can.
2. Go Skating At Ice On Main
I think Ice On Main is one of the most quintessential winter activities in Greenville. Open past Christmas, this isn't just a holiday thing. And it's open everyday during its run. Check out the hours before you go since they do change day to day. Tickets cost $10 and include rentals.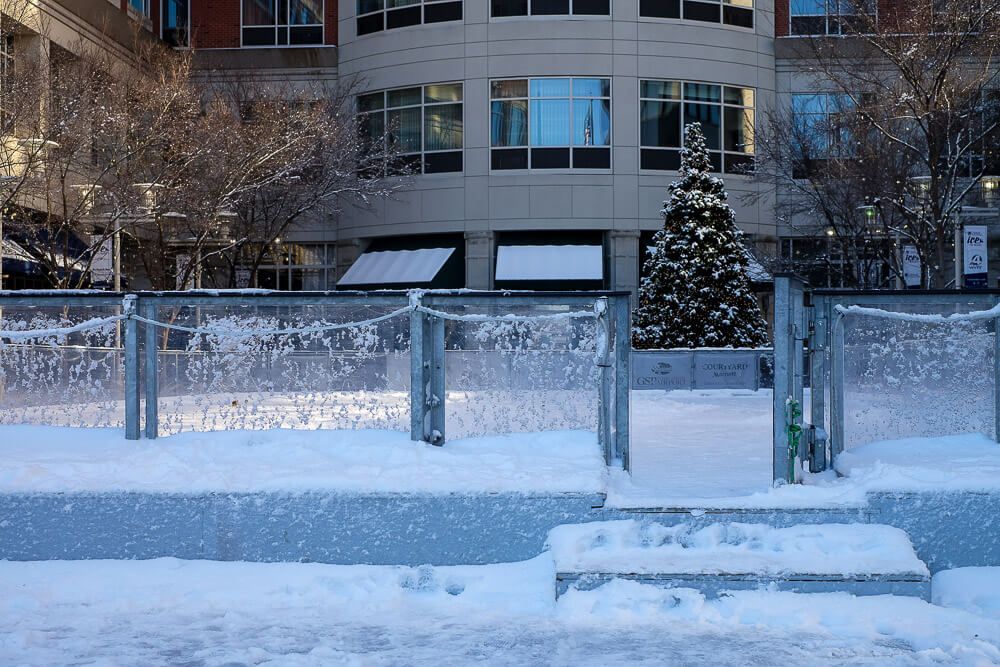 3. Go Cut Down Your Own Christmas Tree
I hate fake trees. My family always used to go to a Farmer's Market and get our own tree. But since I've moved to South Carolina, Ryan and I now go and cut down our own tree. Well actually we go to a farm and pick out our tree, and then have someone experienced with a chainsaw cut it down. But you can do it yourself if you want. Our favorite spot? Moss Tree Farm. But there are other places you can go. Below are two sites I found that list nearby Christmas Tree farms.
http://www.pickyourownchristmastree.org/SCxmaswest.php
http://www.scchristmastrees.org/index.php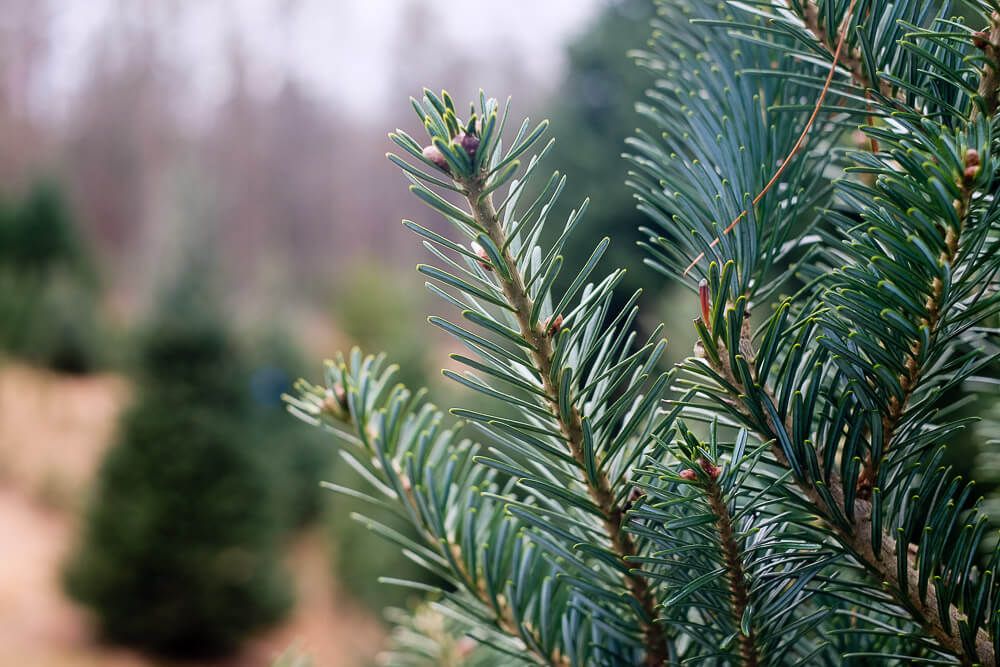 4. Drive Through a Holiday Light Display
Roper Mountain used to be my go-to for some spectacular holiday lights. But they closed this down in 2017. But there are two others nearby. Both of the options below cost some money to drive through so keep that in mind! Be sure to checkout each place's website for the full details and to see what else they may have. (The Upstate Holiday Light Show has ice skating as well!)
Upstate Holiday Light Show
Greenville-Pickens Speedway
$20 to drive through (ice skating extra)
Anderson Christmas Lights
near the Anderson Civic Center
$10 to drive through
5. Day Trip to Asheville To See The Biltmore
Okay so I may or may not go to Asheville every season, but there's a reason I waited until winter to include it. The Biltmore is amazing. Think a castle located just an hour or so away. And during the holiday season, everything is decorated. I've been to the estate a few times, but seeing it in December was probably my favorite.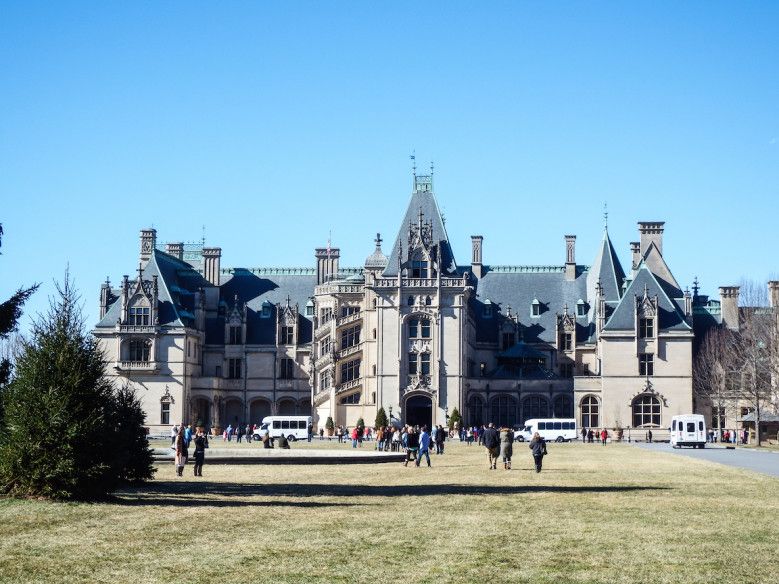 6. Snow Day
This may only happen once a year. But yes it does snow in Greenville. And I urge you to take advantage of it. As someone who lived for several years up north where snow was not a rarity, it took me awhile to appreciate it. But now I look forward to our annual "snowstorm." It never lasts very long (usually melting in just 24 hours). So get out there. Build a snowman. Go for a walk downtown to see the Falls bedazzled with the white stuff. I know you can't do this everyday, so I debated to include it. But I like having it here as a reminder to simply be a kid when you can and enjoy the snow.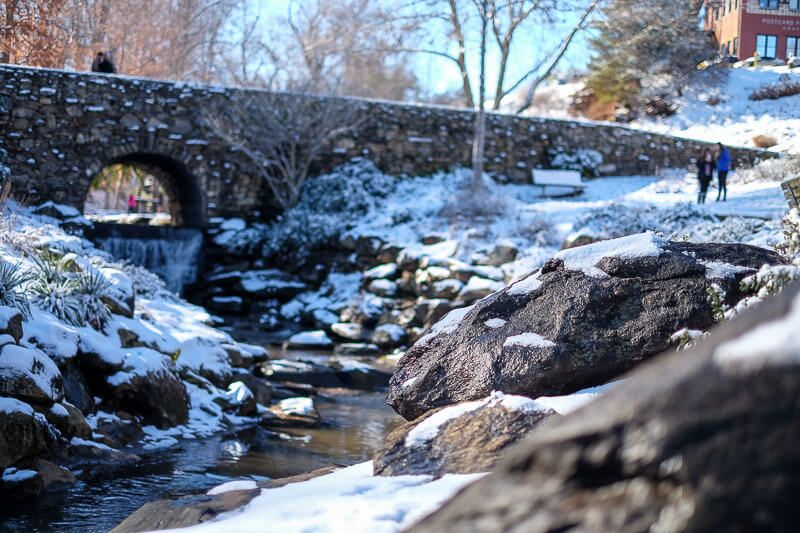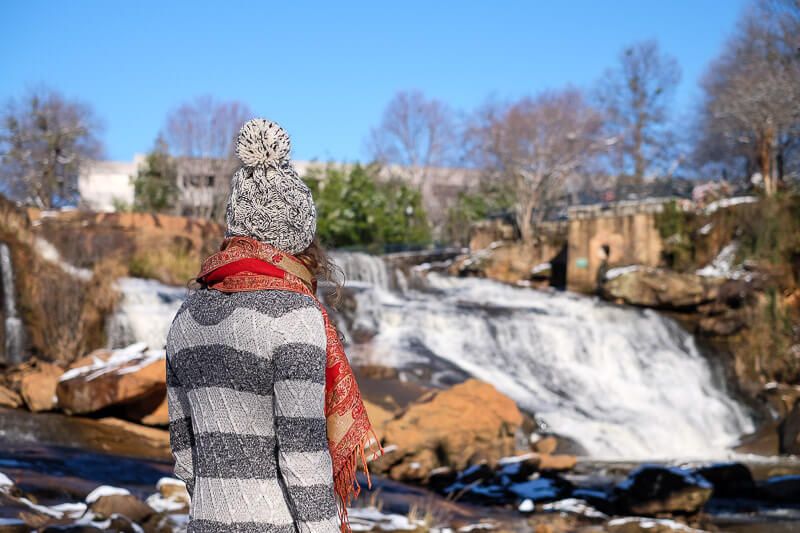 7. Go For A Hike
Hiking? In the winter? You might think that sounds odd. But it's actually one of my favorite seasons to hit the trails. And two years ago I used a warm Saturday to tackle Table Rock. I later went back and hiked it again in the spring, and I can tell you it was much nicer to do the climb in 55 degree weather than 80. Just make sure you get there early since it will get darker sooner (something we didn't quite account for).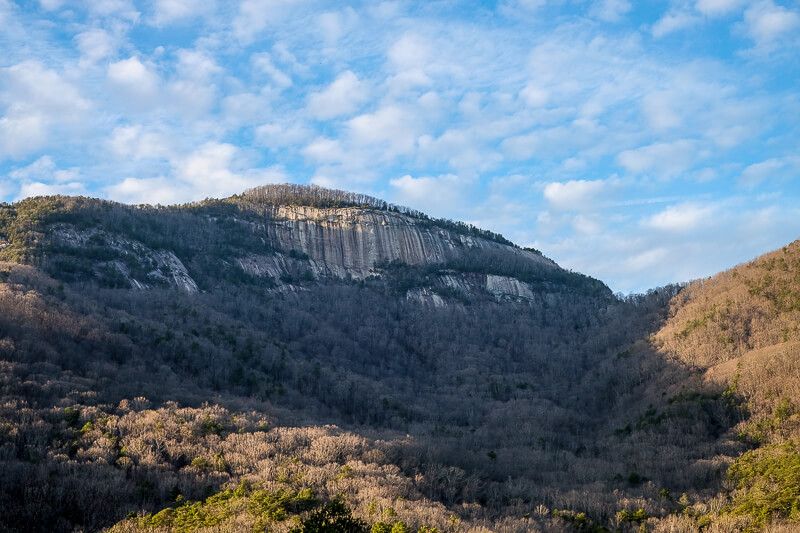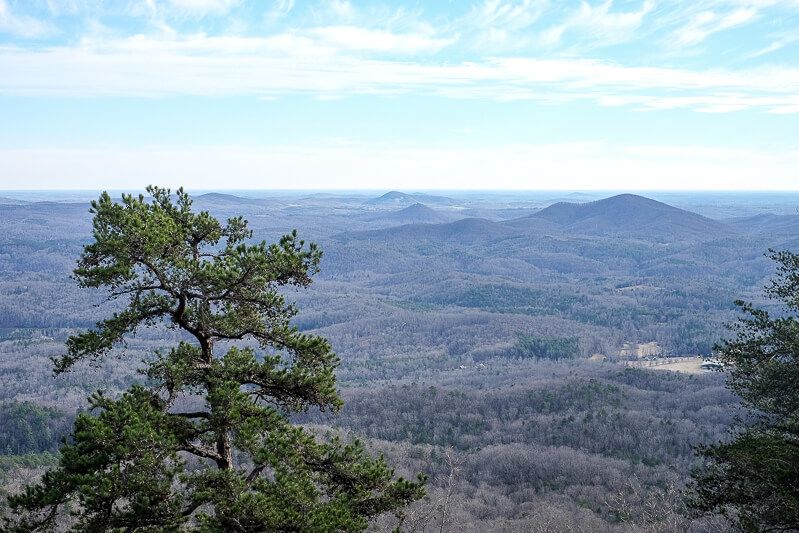 8. Take A Ski Getaway
The mountains nearby might make any west coasters scream in frustration, but if you're craving some slope time, there are several options. A few years ago Ryan and I headed to Sugar Mountain. It's a large-ish mountain with several options. And we got there on a great weekend, cold enough for some real snow and before the sleeting started. Check out this article for some other nearby options.
9. Toasty Farmer
Every Saturday from December to March, Brewery 85 has a kind of farmer's market / craft show right in their brewery. I went a couple of times last year and (other than beer) bought bread, arugula, cheese, and earrings for my sister's birthday. So it's a pretty big mix of different farmers, crafters, and artists. Oh and there are food trucks on site as well.
Every Saturday, December 29, 2018 – March 16, 2019
11:00am-2:00pm
https://www.facebook.com/pg/ToastyFarmer/events/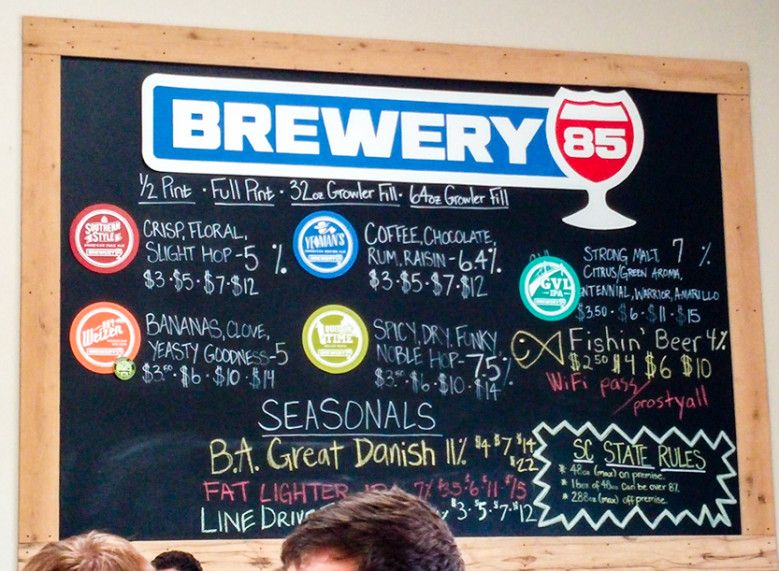 10. Do-It-Yourself Brewery Tour
Greenville has a great brewery scene. So for my birthday last year (which is in the winter), I planned my own brewery tour. Luckily I got Ryan to be my driver and we spent the day hitting up my favorite breweries around town. Different friends joined in at different parts, and we spent the day trying loads of different beers. Now we didn't hit them all, but it was a great way to spend a Saturday birthday.
The places we went were Thomas Creek, Brewery 85, Quest, & Birds Fly South. But I would also consider Upstate Craft Beer & Swamp Rabbit as options.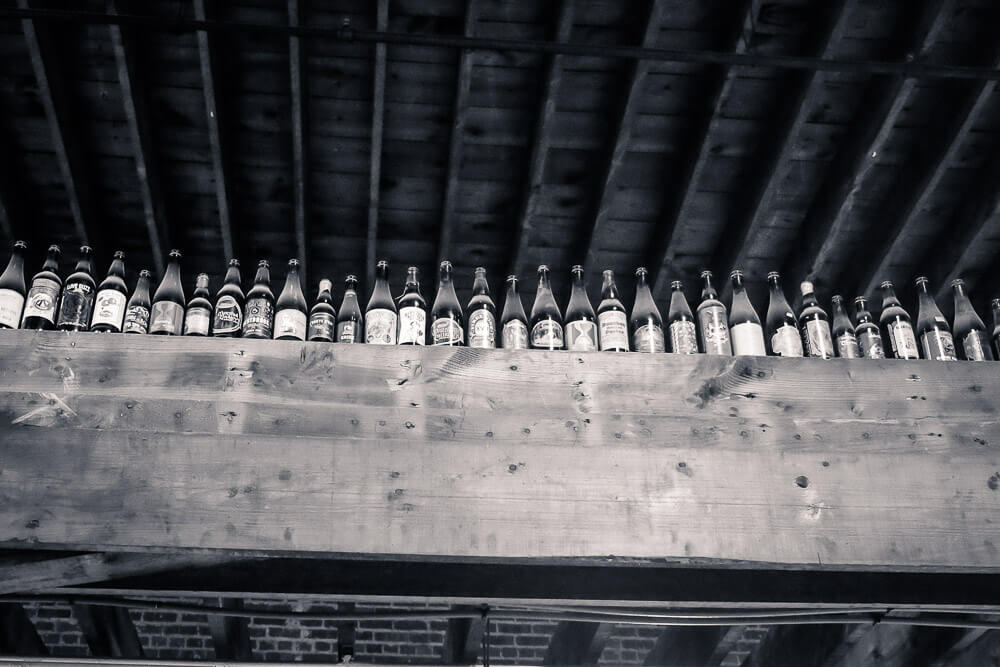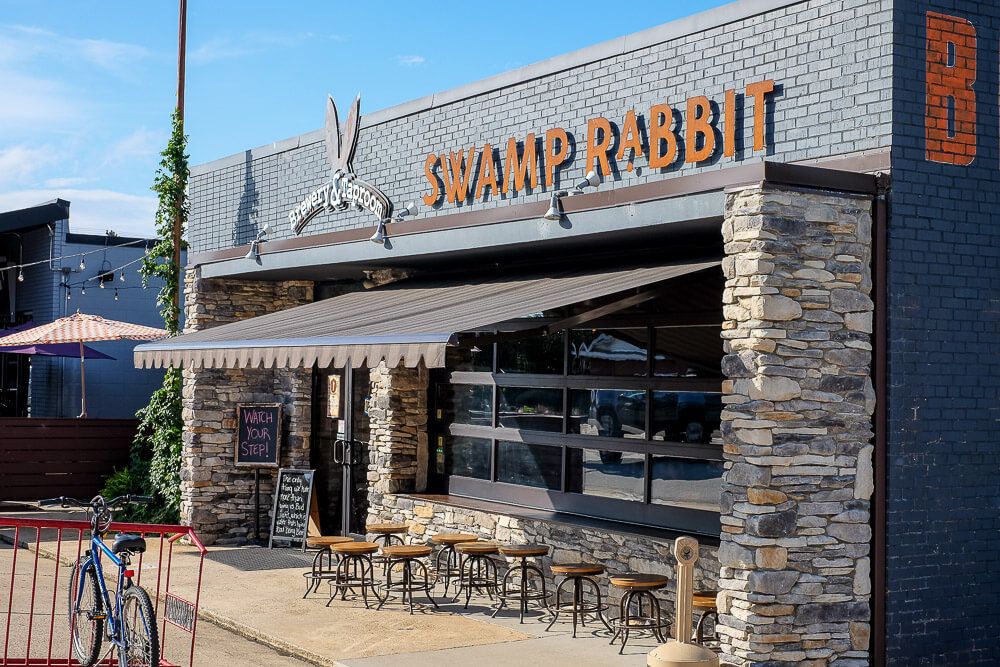 Are You Ready For The Holidays?
---