Winter is often synonymous with Christmas. And Greenville has some great holiday celebrations and activities. But what about those other two pesky months of January and February? Well I think Greenville is a bit quieter during these months, but there are still a few things to do.
Winter is also one of my favorite seasons to be outside in the Upstate. Yes it does get cold, but we also get several days in the 50s, 60s, and even 70s. And I take full advantage of them. So, without further adieu, here are 20+ things to do in Greenville in winter.
Updated for the 2022-2023 season!
Looking for my other guides? I've broken down spring, summer, and fall as well!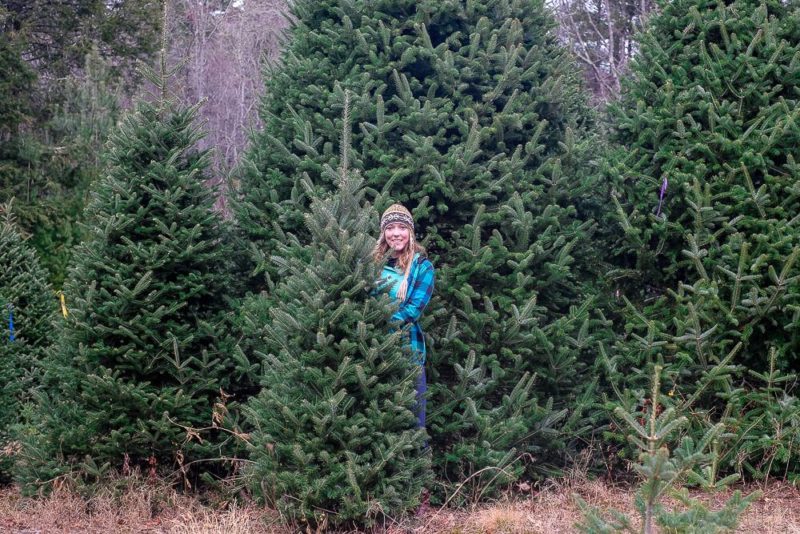 ---
Holiday City Events
Window Wonderland
Starting Friday December 2, 2022
Window shopping has never been so fun! Downtown merchants transform Main Street into a holiday wonderland for residents and visitors to enjoy. Visitors can stroll the streets and vote for their favorite merchant display every December.
---
Friday December 2, 2022: 5:30pm-8:30pm
Come watch the city light up the 30ft Christmas tree located in front of M. Judson Booksellers. There will be food trucks and vendors, live music, and even Santa. The tree lighting itself will be between 6:15pm and 6:30pm.
---
Saturday, December 3, 2022: 6pm
This parade has been going on for 75 years so you know it's a tradition. There'll be floats, dancing, music, and of course Santa. (I mean it's a Christmas parade after all.) The parade procession will go up Main Street from River street to North Street. So make sure to stake out a good spot early!
---
Starting Tuesday December 6, 2022
Local nonprofits and school groups construct and decorate grand holiday postcards displayed throughout Greenville's Main Street plazas.
---
Saturday, December 10, 2022: 10:30am
Travelers Rest's annual parade. And it's on a different day than Greenville (if you love parades and want to go to both.) Plus stop by the Trailblazer Park afterwards for the Very Merry Christmas Market.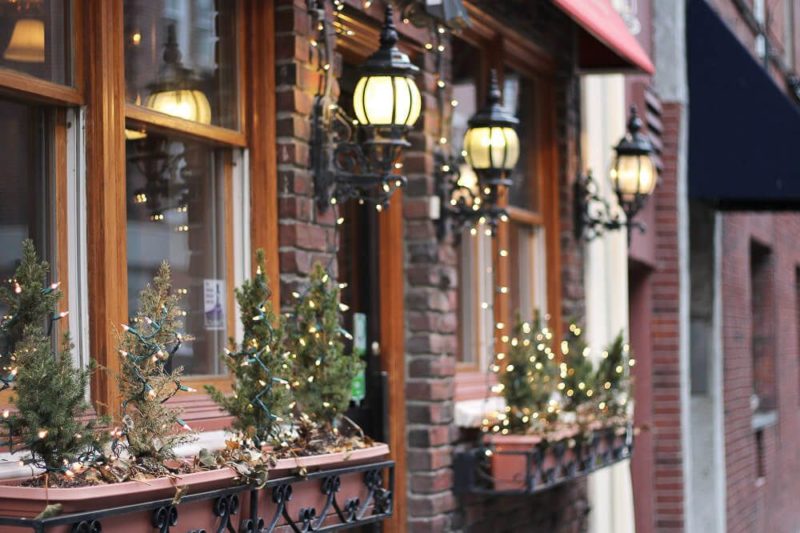 ---
Holiday Markets
Greenville has a lot of holiday markets this year! So many that I've put together another article just about the markets. Check there for location, dog friendly status, and other details. But below is a quick rundown if you'd liek an overview!
Indie Craft Parade Holiday Pop Up Shop
Friday, November 5 through Sunday, December 19: 11:00am-5:00pm
Fridays, Saturdays, + Sundays only
Indie Craft Parade Mini Markets
Saturday, November 19: 10am–3pm
Saturday, December 3: 10am–3pm
Saturday, December 10: 10am–3pm
Camperdown Holiday Market
Sunday, November 20: 12:30pm-5pm
Greenville Christmas Market
Friday, November 25 through Sunday, January 1
TR Farmer's Market: Small Biz Saturday
Saturday, November 26: 12pm-3pm
Holiday Fair
Thursday, December 1: 10am-8pm
Friday, December 2: 10am-8pm
Saturday, December 3: 10am-8pm
TD Saturday Market Holiday Edition
Saturday, December 10: 9am-1pm
Holiday Flea at Swamp Rabbit Cafe
Saturday, December 3: 10am-3pm
Saturday, December 10: 10am-3pm
Saturday, December 17: 10am-3pm
Greer Farmers Market: Christmas Festival
Saturday December 4: 10am-2pm
Sunday, December 5: 10am-2pm
TR Farmers Market: Very Merry Local Christmas Market
Saturday, December 10: 12pm-4pm
Holiday Market at Gather GVL
Saturday, December 10: 12pm-6pm
Mini Merry Market
Saturday, December 17: 2pm-7pm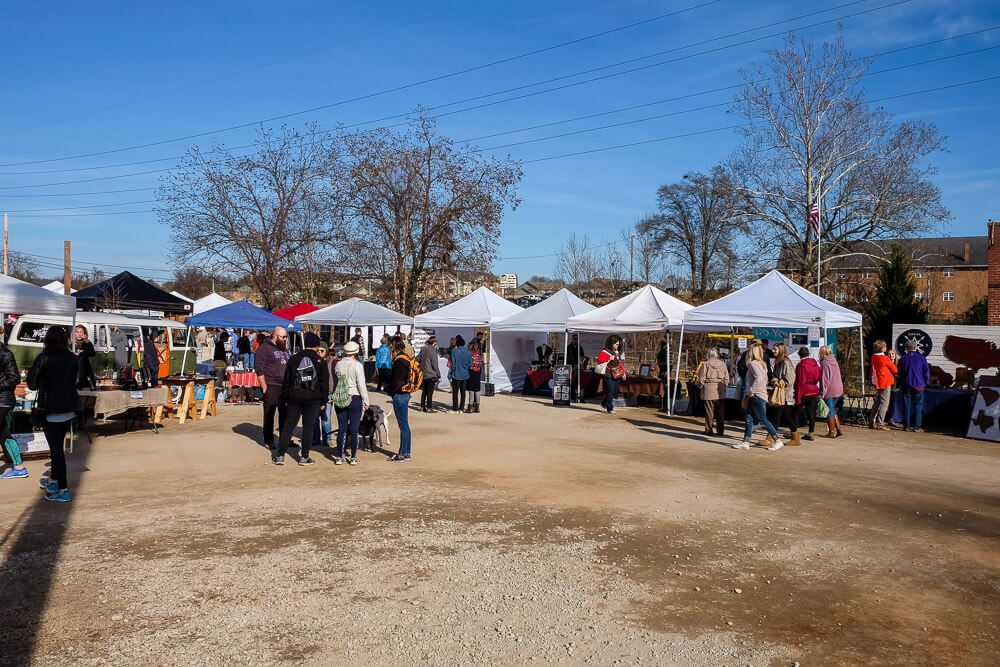 ---
Holiday Light Displays
Festival of Trees
November 18 through December 26
Downtown Greenville
View decorated trees along the entranceways of three hotels in downtown Greenville.
Upstate Holiday Light Show
November 24 (Thanksgiving) through December 31 (New Years Eve)
6:00pm-10/11:00pm
Greenville-Pickens Speedway
$35 to drive through
Anderson Christmas Lights
November 24 (Thanksgiving) through December 25 (Christmas)
5:30pm-10:00pm
Near the Anderson Civic Center
$10 per car
Holiday Lights Safari
November 22 through January 1 (New Years Day)
6:00pm-9:00pm
Hollywild
$10 per adult/child
Fifth Annual Holidays at Hartness
Thursday, December 1: 6pm
Watch the lighting of the Hartness Christmas tree, and more.
Night of Lights
Friday December 2, 2022: 5:30pm-8:30pm
Tree lighting ceremony in front of M. Judson Booksellers
Greer Christmas Tree Lighting
Friday, December 2: 5:00pm – 8:00pm
Head to Greer for this lighting event. Plus Santa will even show up around 7:15pm.
Roper Mountain Science Center: Holiday Laser Shows in the Planetarium
Friday December 9 | Saturday December 10
4:30pm | 6:00pm | 7:30pm
Friday December 16 | Saturday December 17
4:30pm | 6:00pm | 7:30pm | 9:00pm
Three shows a night for the first weekend and then 4 shows a night the following weekend.
$8 per ticket per show.
Holidays at the Zoo
December 15 through December 23
December 26 through December 30
3pm-8pm
To see the lights, be sure to go after dark (advance tickets recommended).
---
Holiday Music & Shows
A couple of years ago I went to go see the "Christmas On The Rocks" at the Warehouse Theatre, and it was awesome. I've also seen a few Christmas plays at the Greenville Theatre, like the Sherlock Holmes Christmas one in 2017, and I loved it. So every year I take a look at the holiday shows to see if there's anything that strikes my fancy.
Miracle on 34th Street
Centre Stage
November 30 – December 18, 2022
Broadway Holiday Spectacular
Greenville Theatre
December 8 – 18, 2022
The Nutcracker: Once Upon A Time In Greenville
Peace Center: Carolina Ballet
December 2 – 4, 2022
Trans-Siberian Orchestra
Bon Secours Wellness Arena
December 9, 2022
The Nutcracker
Peace Center: International Ballet
December 9 – 11, 2022
Governor's School's Winter Dance Performance
Peace Center
December 10 – 11, 2022
Chris Isaak: Everybody Knows Its Christmas Tour
Peace Center
December 12, 2022
Holiday At Peace
Peace Center
December 16 – 18, 2022
A Burchfield Family Christmas
Radio Room
December 17, 2022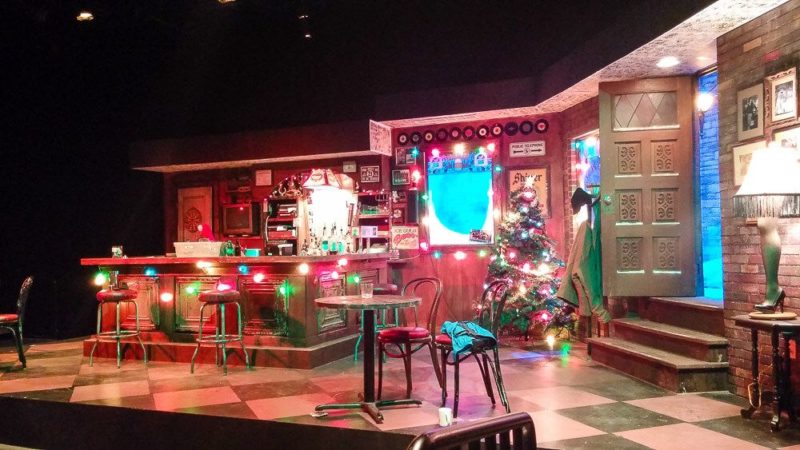 ---
Holiday Events & Parties
Here's a roundup of some of the best parties / celebrations I've heard about this holiday season. This list is always a work in progress as I hear about new events.
Holiday Events with Multiple Dates
Miracle | Southernside Brewing
Monday, November 21 through Saturday, December 31
This brewery will transform into a winter wonderland and holiday pop-up bar. Complete with decor, special menu, and special events throughout the month.
Elf'd Up | Up On The Roof
Wednesday, November 23 through Saturday, December 31
Holiday pop-up bar.
Brunch with Santa | Up On The Roof
Saturday, November 26 + Sunday November 27: 11:30am-2:30pm
Photo session opportunity with Santa. Prices start at $10.
Greenville Gingerbread House Display | Residence Inn / Springhill Suites
December 1st until December 26th: 11am-9pm
View gingerbread creations from celebrated local chefs and restaurants in a winter wonderland-themed lobby.
Kringle Holiday Village | Flour Field
Friday, December 9: 5pm-9pm
Saturday, December 10: 11am-8pm
Sunday, December 11: 11am-5pm
Santa's village comes to Flour Field. This European-styled holiday market will include vendors, rides, music, Santa, food, and a beer garden. Plus a fireworks show Saturday night at 7:55pm. Tickets are $15.
Holidays at the Zoo | Greenville Zoo
December 15 through December 30: 3pm-8pm
Visit during the day to enjoy the Christmas decorations and see your favorite animals OR visit in the evening to check out the enchanting light displays (advance tickets recommended).
Gingerbread House Making | 13 Stripes Brewery
Thursday, December 15: 7pm
Wednesday, December 21: 7pm
Gingerbread house making. $20 gets you all the supplies and your first beer.
One-Time Holiday Events
Book Lover's Holiday Party | Fiction Addiction
Thursday, December 1: 5-8pm
Refreshments, wine, and book recommendations. Plus a free Greenville Bridge ornament with a $100 purchase.
Sithmas | Liability Brewing Co
Friday, December 2: 5:00pm – 10:00pm
A celebration of Christmas and the dark side (by drinking 9 different dark beers on tap)!
Night of Lights | In front of M. Judson Booksellers
Friday, December 2: 5:30pm – 8:30pm
Official lighting of Greenville's 30ft Christmas tree.
Greer Christmas Tree Lighting | Greer City Park
Friday, December 2: 5:00pm – 8:00pm
Head to Greer for this lighting event. Plus Santa will even show up around 7:15pm.
Christmas Cracker Workshop | Dear Greenville
Tuesday, December 6: 6pm
Christmas crackers are even more fun when you make them yourself and fill them with things you love.
Ornament Making | 13 Stripes Brewery
Wednesday, December 7: 7pm
After watching a demo, each participant will be able to design and build their very own custom Ornament. Tickets $25.
A Very Grateful Christmas | Grateful Brew
Saturday, December 10: 11:00am – 4:00pm
Photoshoot with Santa for children & dogs, seasonal drinks (coffee & beer), and a food truck. Photoshoot participants are asked to bring a donation (see details in link above). Registration is recommended.
Hymns & Hops | 13 Stripes Brwery
Sunday, December 11: 7pm
Sing aloud and grab a beer for this popular annual event.
Christmas Card Workshop | Dear Greenville
Tuesday, December 13: 6pm
Get crafty and learn special ways to add decorative elements to your Xmas cards.
Cookie Making Class | 13 Stripes Brewery
Wednesday, December 14: 6:30pm
Learn the basics of sugar cookie decorating. They provide step-by-step instruction, and all the needed supplies to decorate three coordinating cookies. Tickets $38.
Ugly Sweater Christmas Party | Fireforge Crafted Beer
Friday, December 16: 7:00pm – 9:00pm
Put on that sweater and head to Fireforge for their annual party – complete with live music. Note that most Fireforge parties are not dog friendly.
Darkest Night | Grateful Brew
Wednesday, December 21: 4pm-close
Celebrate the winter solstice with Grateful Brew. You can receive a commemorative 5oz tasting glass to enjoy pours from a curated selection of dark specialty beers.
Ugly Sweater Party | 13 Stripes Brewery
Friday, December 23: 12pm
Head to Taylors Mill for this party featuring an ugly Christmas sweater contest, beer releases, and live music.
---
Cut Down Your Own Christmas Tree
I hate fake trees. My family always used to go to a Farmer's Market and get our own tree. But since I've moved to South Carolina, Ryan and I now go and cut down our own tree. Well actually we go to a farm and pick out our tree, and then have someone experienced with a chainsaw cut it down. But you can do it yourself if you want.
Our favorite spot? Moss Tree Farm in Cashiers North Carolina. But there are other places you can go. I've put together an article covering all of the nearby options. Below are just a few nearby.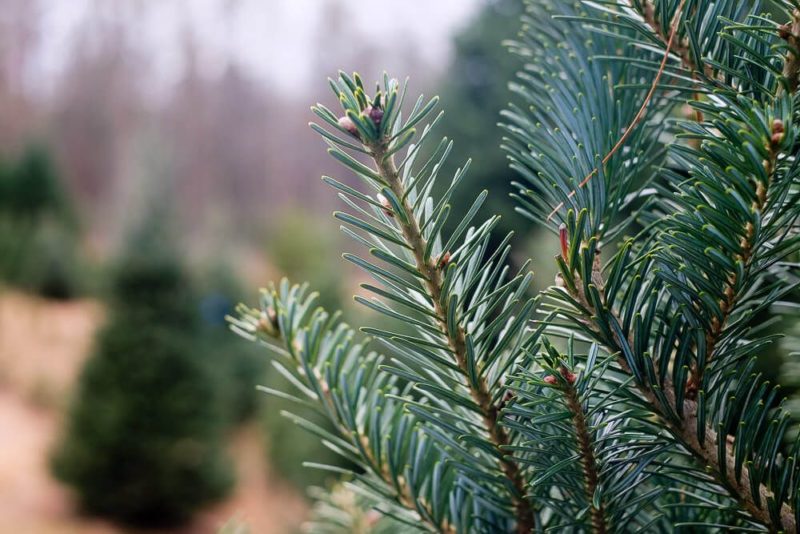 ---
New Years Eve Parties
Here's a roundup of some of the best parties / celebrations I've heard about so far for NYE! Listed alphabetically by the bar/restaurant/brewery.
New Years Eve Pajama Party
13 Stripes Brewery
Starts at 9pm
Pull out your finest snuggies/onesies/flannels and ring in the New Year. Ticket prices are $15.
New Years Eve Party at Hoppin!
Hoppin'
Starts at 8pm
Ticket prices are from $95, but includes an open bar, pizza from Todaro's, cocktails, shots, (and of course beer), rooftop patio, and a DJ.
Reedy River Grand Ball
Hyatt Regency
Starts at 9pm
SC's largest NYE event complete with three ballrooms and stages, unlimited food and drinks, champagne pouring aerialists, and more.
NYE at Ink n Ivy
Ink n Ivy
Starts at 9:30pm
Ticket prices are cheap ($20) and include some food and a champagne toast at midnight.
New Years Day PJ Party Drag Brunch
Ink n Ivy
January 1st, 11am-2pm
Stay in your pajamas for this drag brunch party hosted by Rylee Hunty.
Juniper New Year's Eve Rooftop Masquerade
Juniper
Starts at 8:30pm
Ticket prices are VERY expensive, but you've got those amazing rooftop views, several hours of a prepaid bar, and some food stations.
Champagne Life
NOT YET SCHEDULED
Starts at 9:00pm
I don't know too much about this one yet, as I just saw the EventBrite page and nothing from Southernside yet. Hopefully more details to come from them.
Unleashed Dog Bar
NOT YET SCHEDULED
4:00pm – 9:00pm
I saw this pop up in their stories but didn't add it to the list soon enough. More details coming soon for this!
---
Food + Drink
Try Some Holiday Food & Drinks
I love me some holiday themed drinks. Beers, coffees, lattes, and maybe even smoothies. And hello holiday treats. There's a reason I gain like 10 pounds every December.
I've tried in previous years to list some of the drinks, but they are announced / removed quickly. I'd suggest checking the instagram of your favorite coffeeshop to see what seasonals they have available.
I usually have luck with:
---
January 12-22, 2023
Yes Greenville has two restaurant weeks! And the one in the winter is actually my favorite. It gets me out of the house on a dreary January week and into an amazing restaurant. I make an effort to eat at one new place every time Restaurant Week rolls around and this year you can bet that I'll be keeping to tradition.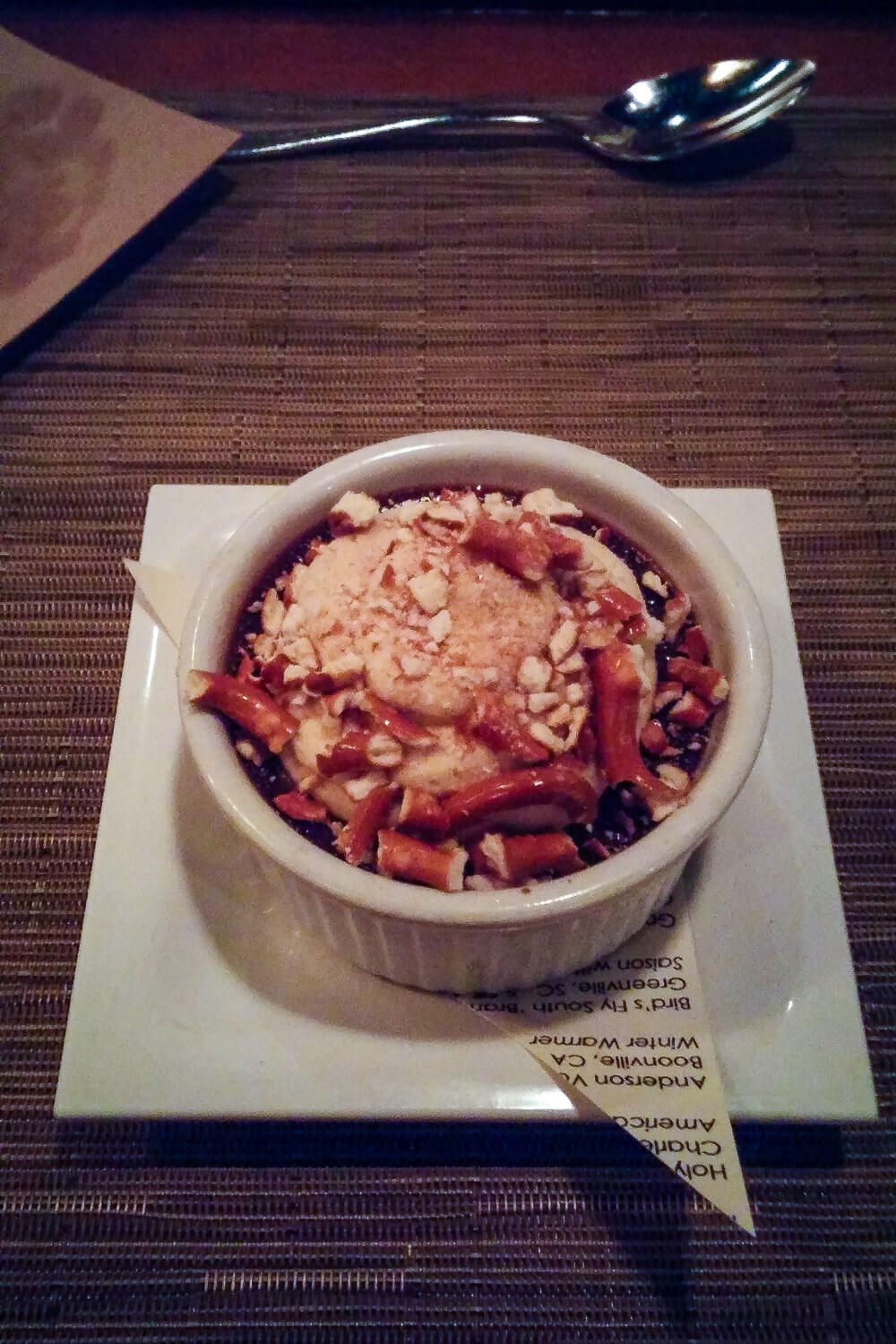 ---
6th Annual Mac-N-Cheese Off at Birds Fly South
I can't not include this even from my favorite brewery. I always seem to be out of town for this event as well. It's usually in February. So keep an eye out for it. And when I see it pop up, I'll be adding the date here.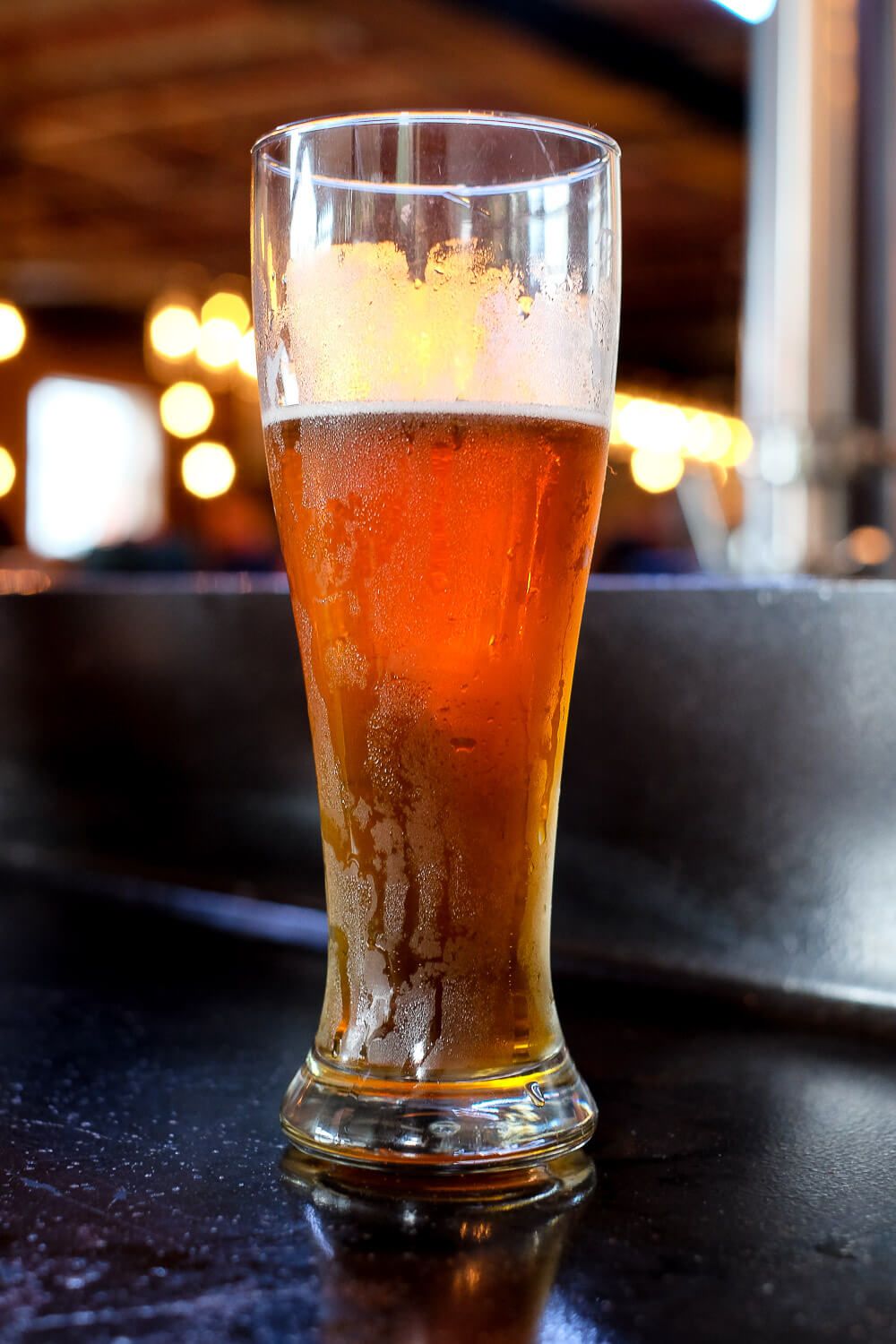 ---
Do-It-Yourself Brewery Tour
Greenville has a great brewery scene. So for my birthday one year (which is in the winter), I planned my own brewery tour. Luckily I got Ryan to be my driver and we spent the day hitting up my favorite breweries around town. Different friends joined in at different parts, and we spent the day trying loads of different beers. Now we didn't hit them all, but it was a great way to spend a Saturday birthday.
And now there are even more breweries in town for our next DIY tour! Check out all of the Greenville's breweries and plan your own!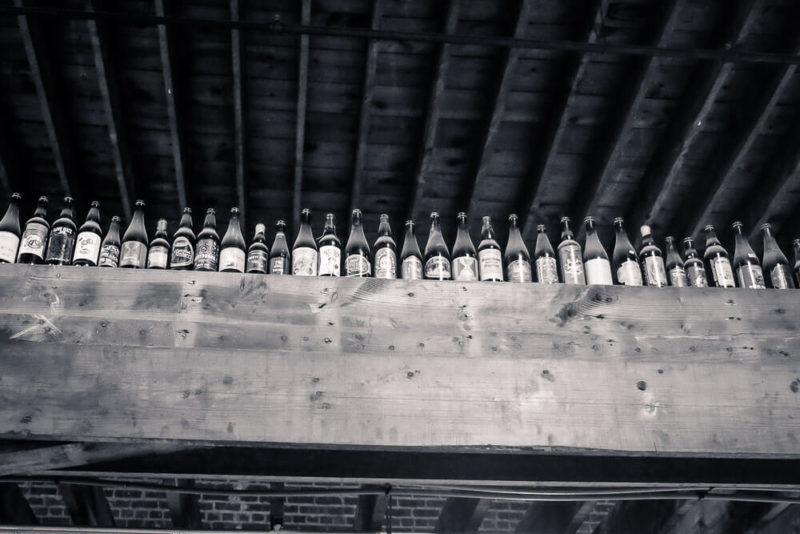 ---
Winter Activities
November 14, 2022 through January 16, 2023
Monday-Thursday: 2pm-9pm
Friday: 2pm-10pm
Saturday & Sunday: 11am-10pm
I think Ice On Main is one of the most quintessential winter activities in Greenville. Open past Christmas, this isn't just a holiday thing. And it's open almost everyday during its run (check for holiday hours though as they are different on key days, and closed on Christmas). Tickets cost $10 and include rentals.
In order to control capacity levels, rink admission will be limited. Buying your tickets online and in advance is strongly recommended to guarantee skating.
December 19 through December 30
Skate on the ice rink at the Bon Secours Wellness Arena! Tickets are $15 and include rentals. Check the schedule for exact hours and days they are open.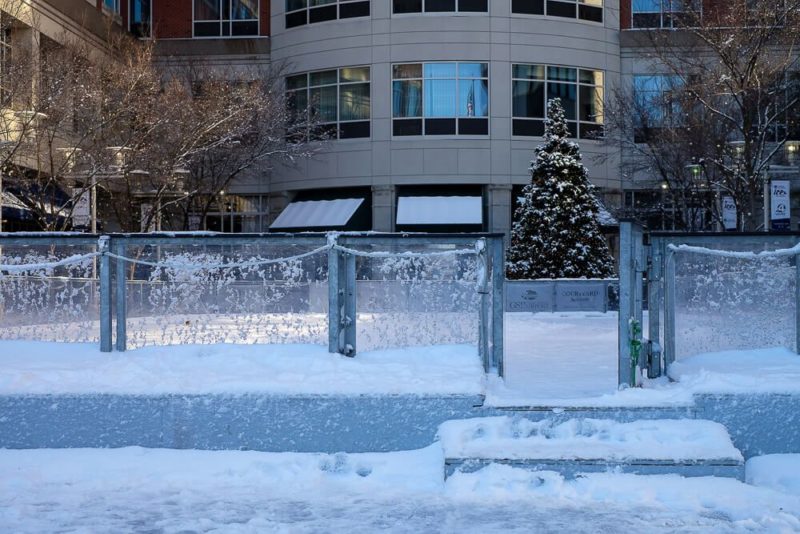 ---
Holiday Themed Races & 5Ks
Honestly, this isn't something I know too much about since I'm not a runner. But here are some fo the races I've heard about around town!
The Great Santa Race
Pickens
December 2, 2022: 6:50pm
1 mile race dressed up as Santa Claus.
Holiday Hustle 5K
Travelers Rest
December 3, 2022: 9am
Want to run a 5k in your best holiday gear? This is the race for you it looks like. Stroller and dog friendly!
Santa Fun Run/Walk 5k
Inman, SC
December 10: 9am
Run or walk in this holiday themed 5k. Please bring a toy for the toy drive.
GTC The Santa Run
Sugar Creek
December 17, 2022: 8:30am
This is actually two different events it looks like. There's the Santa Run (with Swag) 5K and the Jingle Trot for dogs 5K. Tickets for these two runs include some goodies (like a Santa hat and dog bandana respectively). If you want to be considered for the costume contest, get there early.
Tacky Sweater 5K
Mauldin, SC
December 17, 2022: 10am
This trail 5k runs through the nature preserve and includes two loops of 1.5 miles with a barn finish! Don't forget to wear your tackiest sweater.
Hair of the Dog
Brewery 85
January 1, 2022: 10am
This race from Brewery 85 is just 2 MILES and is dog friendly, stroller friendly, and walking friendly.
---
Valentine's 80's Dance Party
NOT YET SCHEDULED
Come party at 13 Stripes for their annual Valentine's Day 80's dance party. Where your best 80's costume and get ready to party. There are prizes for best hair, best dressed, and best 80's dance moved. 21+ and free to attend!
---
Try Escape Room's holiday themed adventure! Gather 4-8 family/friends together for this one hour experience. I've done one escape room in the past and loved it! And I'm thinking of treating my family to one this holiday season.
---
Axe Throwing
So in the past couple of years, Greenville's ax throwing scene has really grown (in that we have 2 options now). I've only been to The Blue Ox, but I loved doing it. And it's the perfect winter activity in my mind.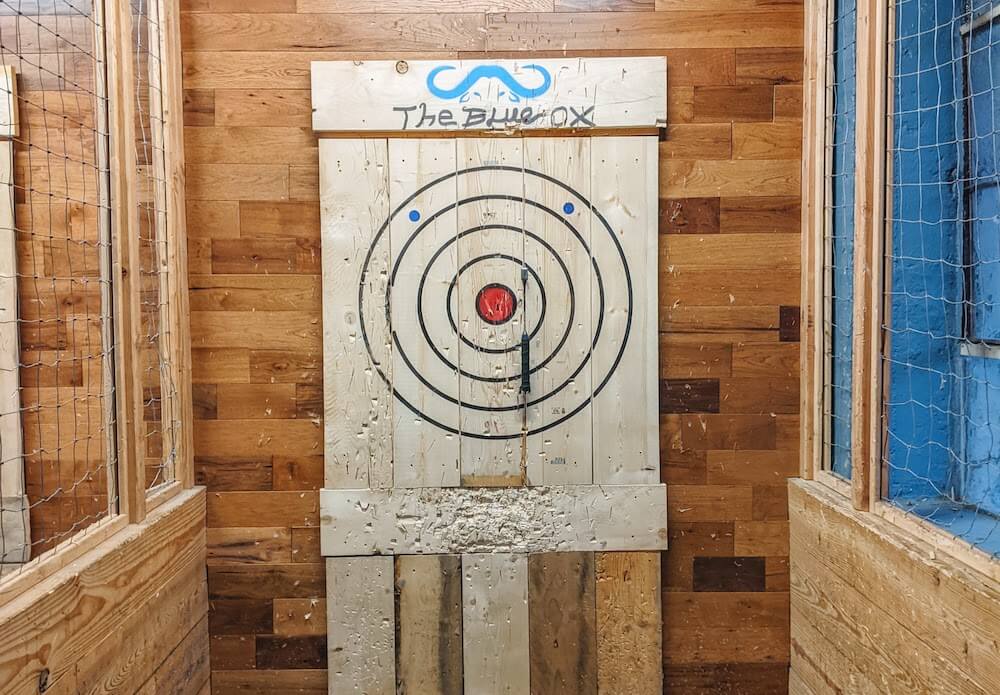 ---
Go For A Hike
Hiking? In the winter? You might think that sounds odd. But it's actually one of my favorite seasons to hit the trails. Several years ago I used a warm Saturday to tackle Table Rock.
I later went back and hiked it again in the spring, and I can tell you it was much nicer to do the climb in 55 degree weather than 80. Just make sure you get there early since it will get darker sooner (something we didn't quite account for).
Another easier option I love is to head to Paris Mountain State Park for the afternoon.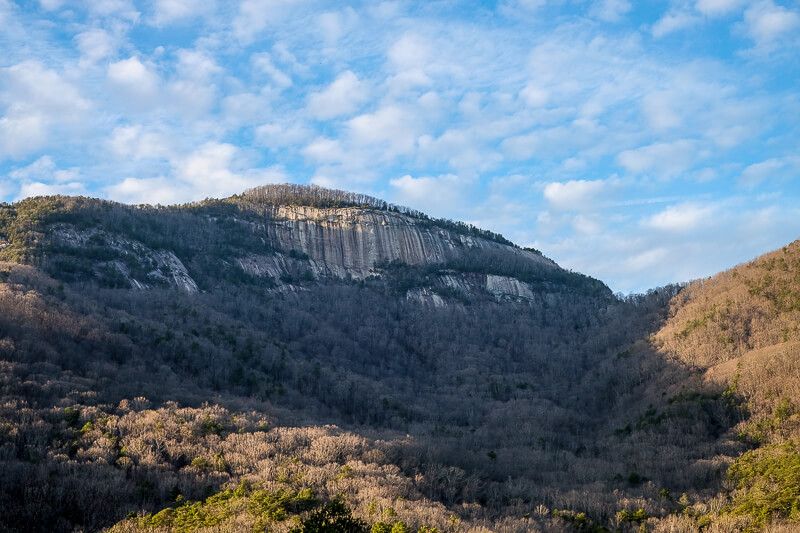 ---
Snow Day
This may only happen once a year. But yes it does snow in Greenville. And I urge you to take advantage of it. As someone who lived for several years up north where snow was not a rarity, it took me awhile to appreciate it. But now I look forward to our annual "snowstorm." It never lasts very long (usually melting in just 24 hours). So get out there. Build a snowman. Go for a walk downtown to see the Falls bedazzled with the white stuff. I know you can't do this everyday, so I debated to include it. But I like having it here as a reminder to simply be a kid when you can and enjoy the snow.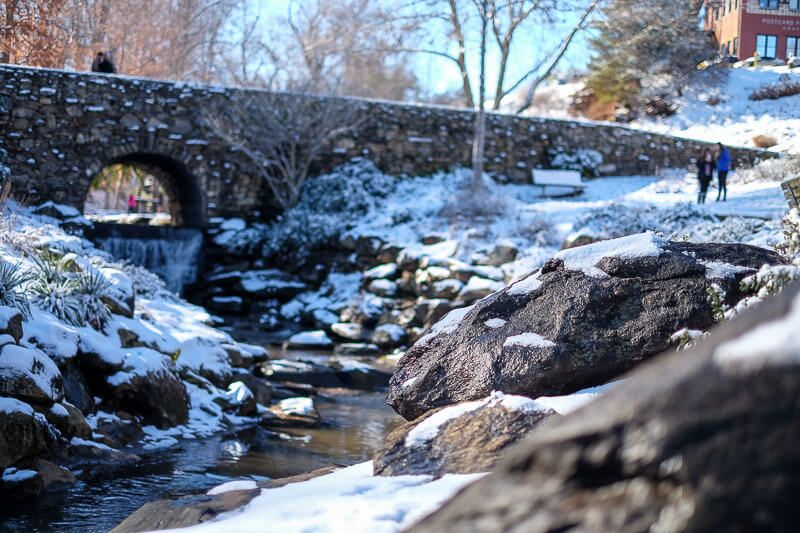 ---
Arts, Crafts, & Music
November 19, 2022 – February 29, 2023
Nutcracker: The Exhibition explores the artistic re-imaginings of The Nutcracker, from the 1820's to the present. The immersive experience will take visitors on a journey from The Nutcracker's beginnings as a short story, to its artistic interpretations in literature, ballet, theater, and film.
---
December 3, 2022 through March 2023
Every Saturday: 11:00am-2:00pm
Every Saturday from December to March, Brewery 85 has a kind of farmer's market / craft show right in their brewery. I went a couple of times last year and bought bread, arugula, cheese, and earrings for my sister's birthday. So it's a pretty big mix of different farmers, crafters, and artists. Oh and there are food trucks on site as well.
---
Sporting Events
Okay so you know Greenville has a very popular minor league baseball team, but what about hockey? Meet the Swamp Rabbits. Though the name has changed over time, I still love to go and watch a game. (Hockey being one of my favorite sports to watch in person.) And with lots of tickets for under $20, this is a great way to beat the winter blues.
---
Winter Trips
Day Trip to Asheville To See The Biltmore
Okay so I may or may not go to Asheville every season, but there's a reason I waited until winter to include it. The Biltmore is amazing. Think a castle located just an hour or so away. And during the holiday season, everything is decorated. I've been to the estate a few times, but seeing it in December was probably my favorite.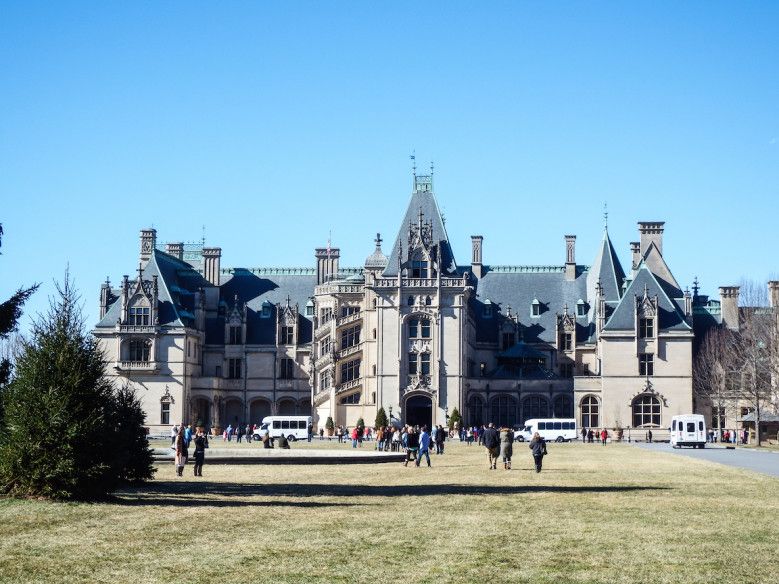 ---
Take A Ski Getaway
The mountains nearby might make any west coaster scream in frustration, but if you're craving some slope time, there are several options. A few years ago Ryan and I headed to Sugar Mountain. It's a large-ish mountain with several options. And we got there on a great weekend, cold enough for some real snow but before the sleeting started.
Check out this article for some other nearby options.
Are You Ready For The Holidays?