Our dog Lizzy is a new addition to our family. And, as a Springer Spaniel, she needs to be groomed often (brushing, bathing, de-tangling, you name it). But life gets busy and time is short…and that's where Woofie's Mobile Dog Grooming (Greenville, SC) comes in.
I was new to the concept of mobile dog grooming, but it's just like it sounds. You schedule your groom and they come to you in a fully equipped mobile pet spa. The groomer has everything they need inside. All you have to do is be home and provide your dog to be groomed.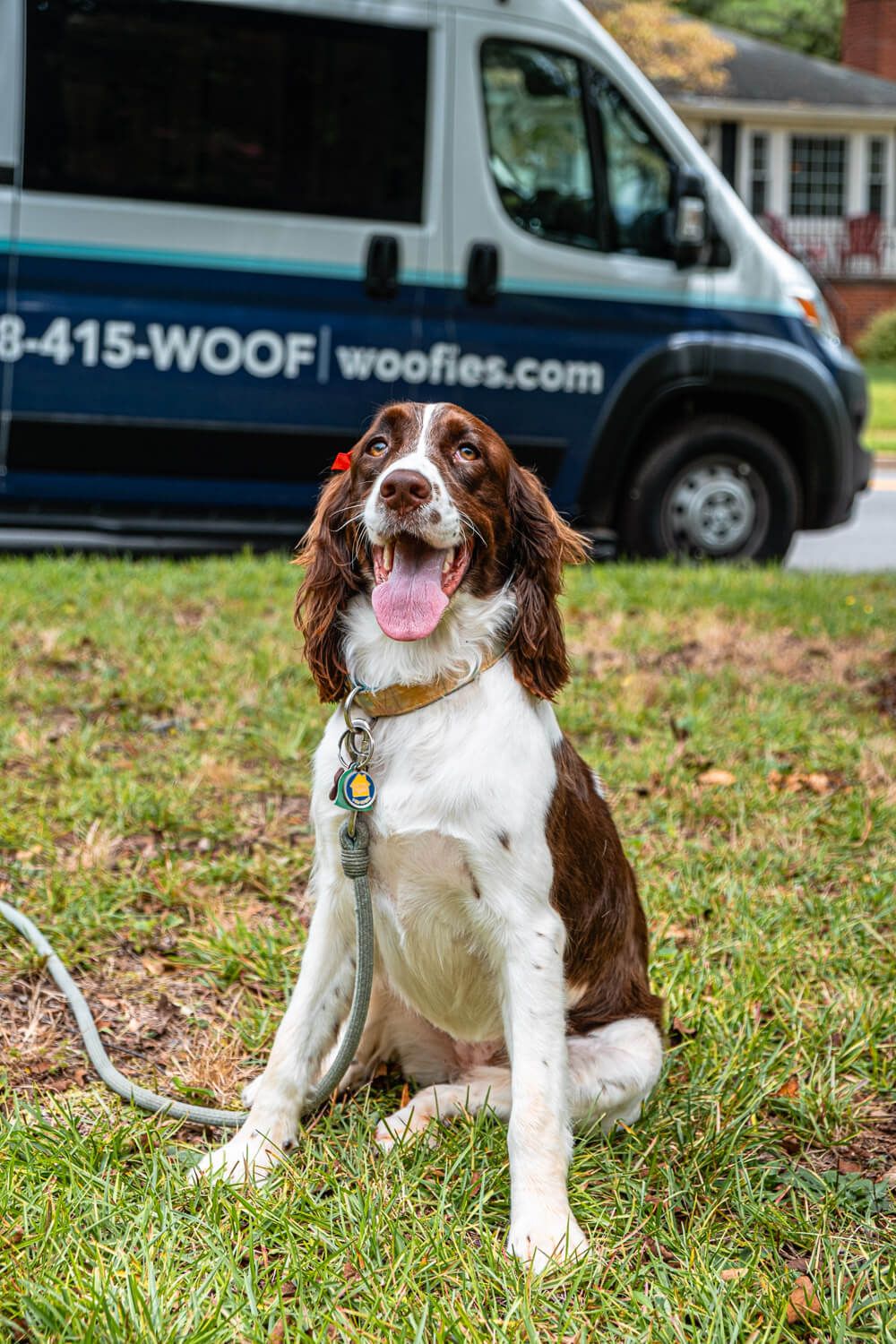 This is a specialized service. It's designed to give your pet personalized one-on-one attention. And it's a huge convenience. No need to drop-off your dog, wait several hours, and then pick them back up. This is grooming made easy you guys.
And it was especially great for Lizzy who is a nervous little girl when it comes to new things. It reduced her stress tons by allowing her to get groomed right outside her own home.
Now a little bit about Woofie's and then I'll explain just how the mobile pet grooming experience went down.
Disclaimer: We were offered the grooming free of charge by Woofie's to try out and review their services. All opinions, reviews, and recommendations are completely my own. I only recommend the products and services I believe would be best for my readers.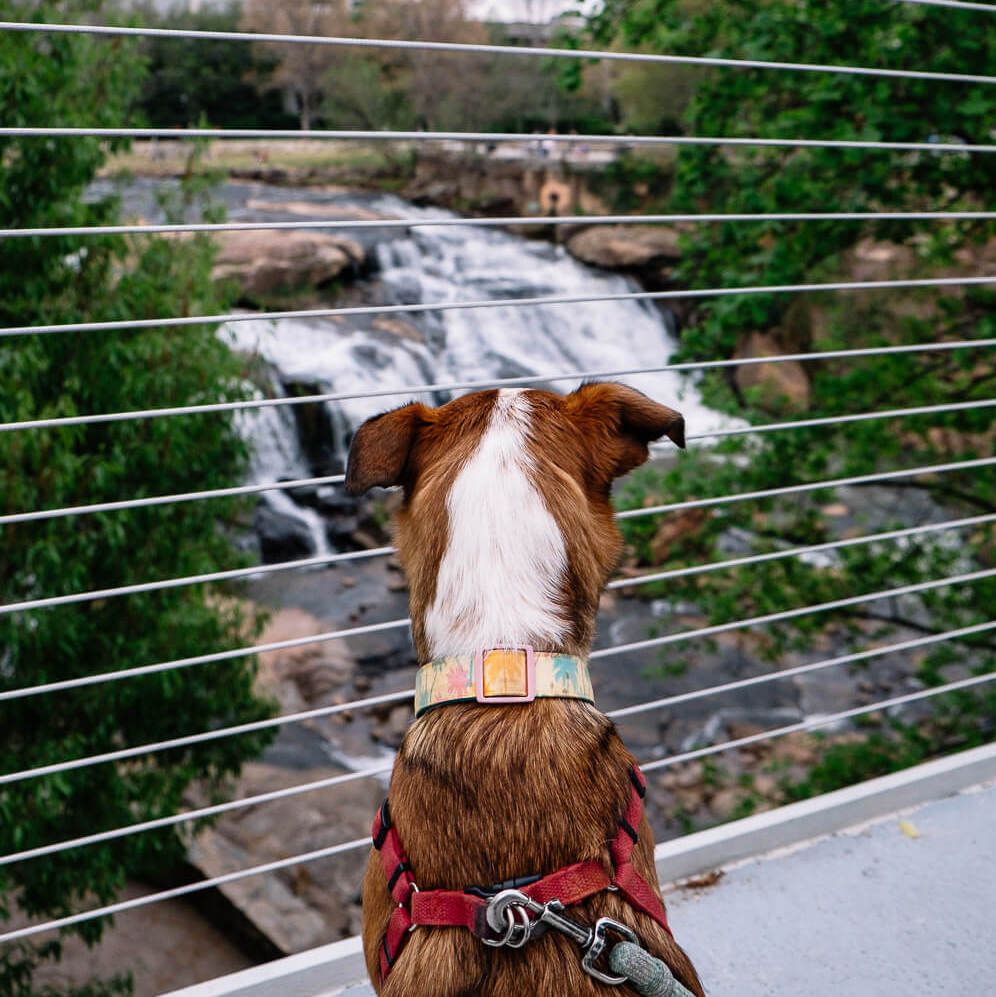 Woofie's Services
For the Mobile Pet Spa, you have a range of services (dependent on breed and coat) to choose from:
Bathing and Brushing
Styling and Blow-Drying
Nail Trimming
Ear Cleaning
Teeth Brushing
They have two main starting packages – luxury bath & full groom – starting at $89 and $110 respectively (and dependent on coat, size, temperament, and breed of your pet).
While this does cost more than a groom at a brick and mortar business, this is a premium and highly convenient service. For busy people, this is a lifesaver. Even my husband who works 10 hours a day, could easily work from home for a couple hours and get the dog groomed without needing to take any time off.
They literally come to the door to get the dog, groom them right outside your home, and then bring them right back to your front door again.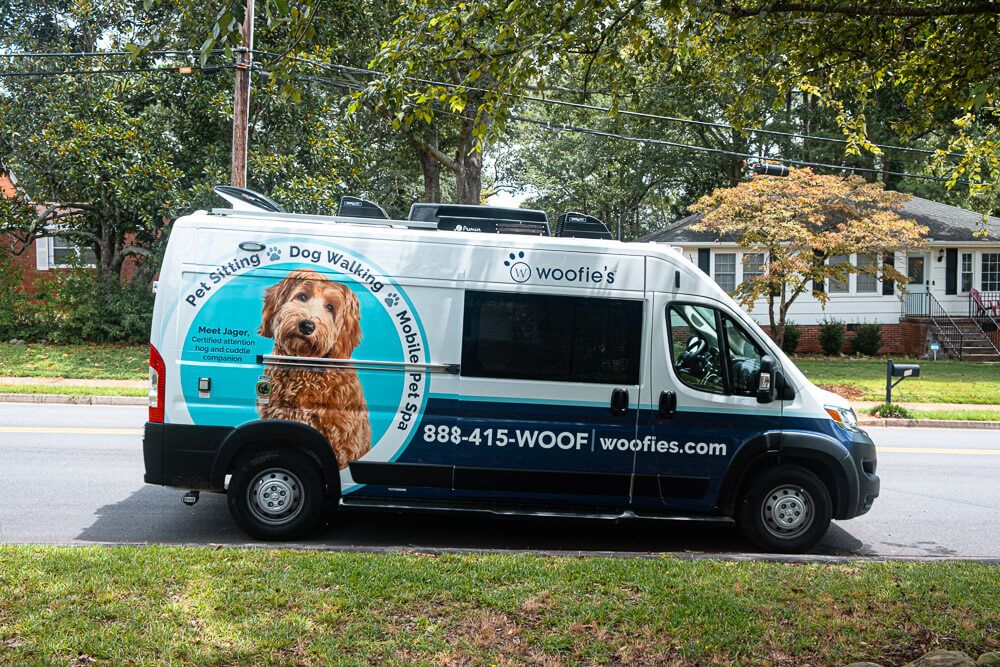 In addition to the Mobile Pet Spa, Woofie's also offers additional services. We have yet to experience the following, but based on our experience with the Mobile Pet Spa, we're happy to recommend these as well:
Pet Sitting
Overnight Pet Sitting
Pet Taxi
Dog Walking
Our Experience
We got a chance to speak with Cameron and Eric who started the Woofie's here. They opened the business in June 2023 and currently operate in the south-eastern part of the Greenville area.
They are passionate about the community, their customers, and, of course, dogs.
We scheduled a full groom for Lizzy (our Springer Spaniel). They reached out before the appointment and asked for some information on what we wanted during the groom.
Once we got everything settled, we were given access to their client portal. There you can see your schedule, book your appointments, add billing information, and more.
The mobile pet spa arrived right on time and they spent some time getting to know Lizzy. She was a bit hesitant of the van at first, but we brought out our second dog (Ellie) who is much more outgoing and it helped Lizzy warm up to the experience.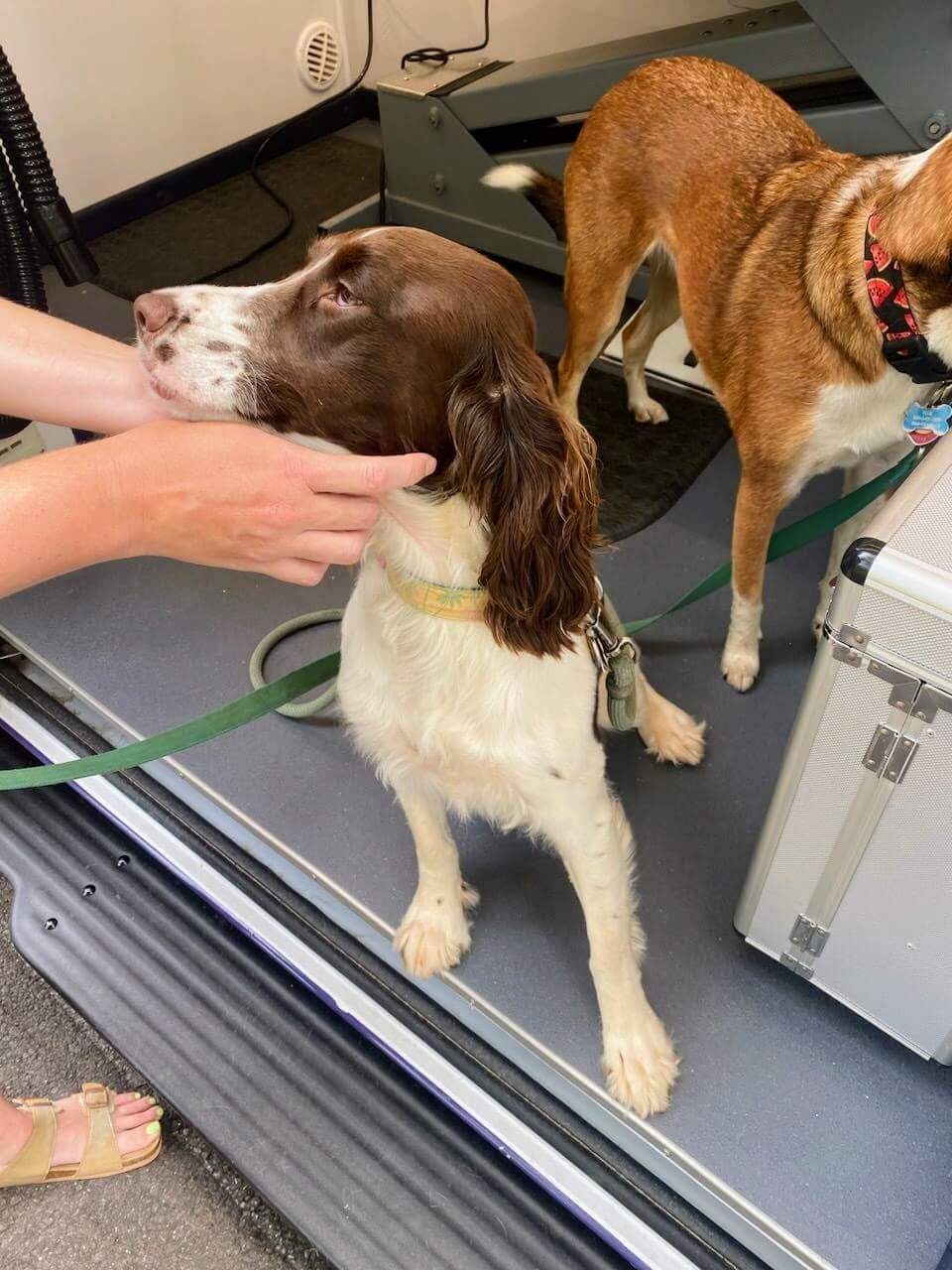 We waiting inside the house while Lizzy got her full treatment. They bathed, brushed, de-shedded, and trimmed her fur. I was really impressed with the focus given to her super furry feet. They also cleaned her ears, brushed her teeth, and trimmed her nails.
When she was finished, the groomer brought Lizzy right back to the front door. (Though I then took some glamour shots of her out front.)
She looked and smelled great! The whole experience took about 1.5 hours, but I could see it taking a bit less time in the future since she'll be more comfortable with the mobile pet spa.
If you have a dog that requires more trimming and cutting, I would lean more towards the 2 hour mark. And of course ask Woofie's their estimate on timing.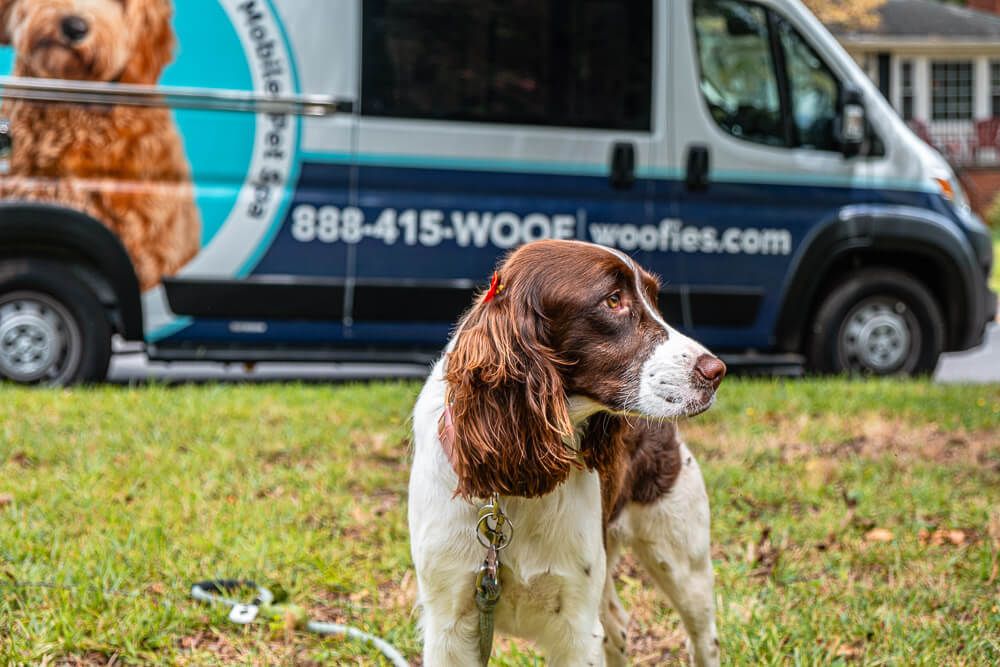 Where Can You Find Woofie's?
So the mobile pet spa is of course mobile! They'll come to you! To book an appointment contact them online!
You can also review their Mobile Pet Spa services and FAQ. They currently service the Greenville, Mauldin, and Simpsonville area. If you are outside of their service area, I would still contact them just in case. We were technically outside the area, but just barely. And they were willing to come to us!
You can also find Woofie's at the Dapper Dog in Mauldin every Monday night for Bubbles & Brews! From 5pm-8pm they offer wash n' go baths and nail trimming. You'll be able to see the van and try out their service before booking a grooming appointment.