Oh summer. Barbecues, fireworks, swimming pools, sundresses, long days, and warm nights. As kids we all yearned for this one season and then bemoaned it when it had past. And that feeling has never left me. Summer is my favorite season. And Greenville has some pretty amazing summers. Living here, I've never not had something to do and summer is no different. So, without further adieu, here are 20 things to do in Greenville in summer.
Updated for 2019!
Looking for my other guides? I have ones for fall, winter, and spring too!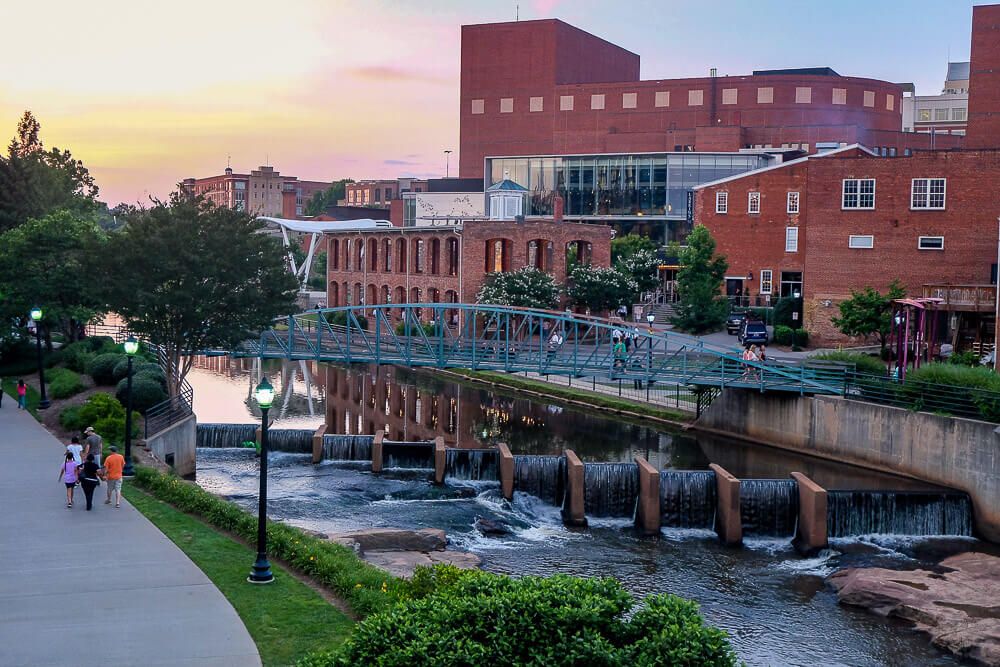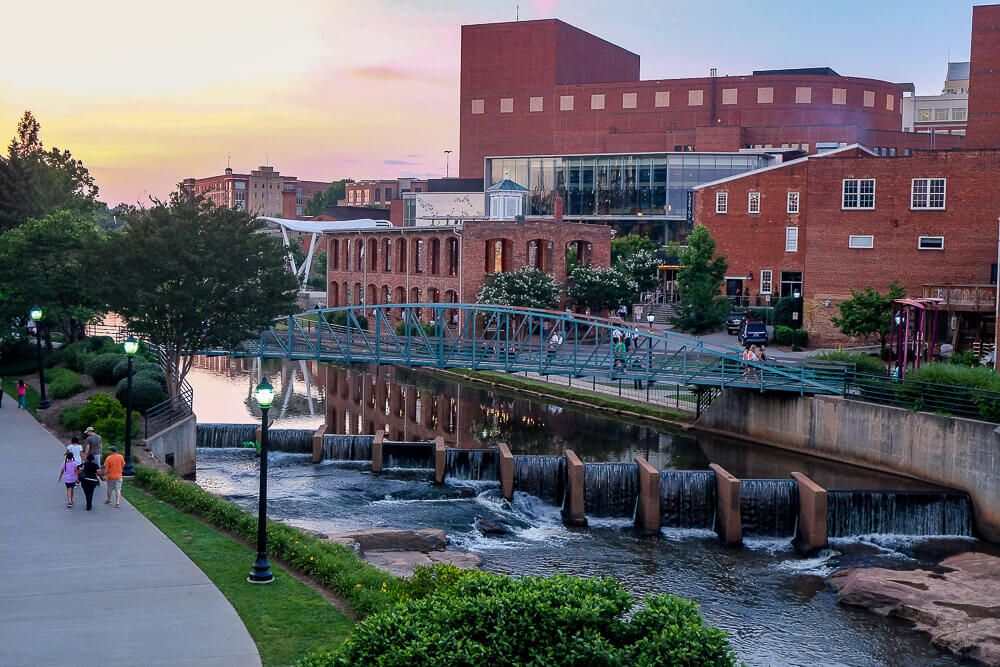 ---
Events
The following 10 items are specific events you can do in and around Greenville this summer. They all have a set schedule (either a particular day or day of the week they run).
1. Downtown Alive
Head to Noma Square on Thursday nights to get your fix for live music. Food vendors and beer trucks will also be on site if you want to get your Thirsty Thursday on. While Downtown Alive officially starts in March, it runs throughout June, July, & August. Which is why I always think of it as a summer event. And while the event is completely family friendly, my personal observation is that there are more adults here sans kids than on Friday nights (Main Street Fridays – see below). Think like happy hour with live music.
Mid-March to August
Thursday Nights: 5:30pm-8:30pm
http://greenvillesc.gov/1321/PNG-Downtown-Alive
2. Main Street Fridays
One thing I love about Greenville is how often the city blocks off parts of main street for various events. And the tradition continues on Friday nights (if Thursday night didn't quench your thirst for live music). As with Downtown Alive, the entry and music are free, but don't forget your cash for food and drinks.
Mid-March through September
Friday Nights: 5:30pm-9:30pm
http://greenvillesc.gov/1322/Greenville-Heritage-Main-Street-Fridays
3. TD Saturday Market
Join the crowds downtown on Saturday Mornings to find everything local. Greenville blocks off a couple blocks of Main Street for various vendors. Here you can buy vegetables, fruits, plants, meats, cheeses, fresh pasta, jewelry, crafts, and more. You'll find a bit of everything here – not just fruits and vegetables. This is not your standard farmer's market.
May through October
Saturday Mornings: 8:00am-12:00pm
http://www.saturdaymarketlive.com/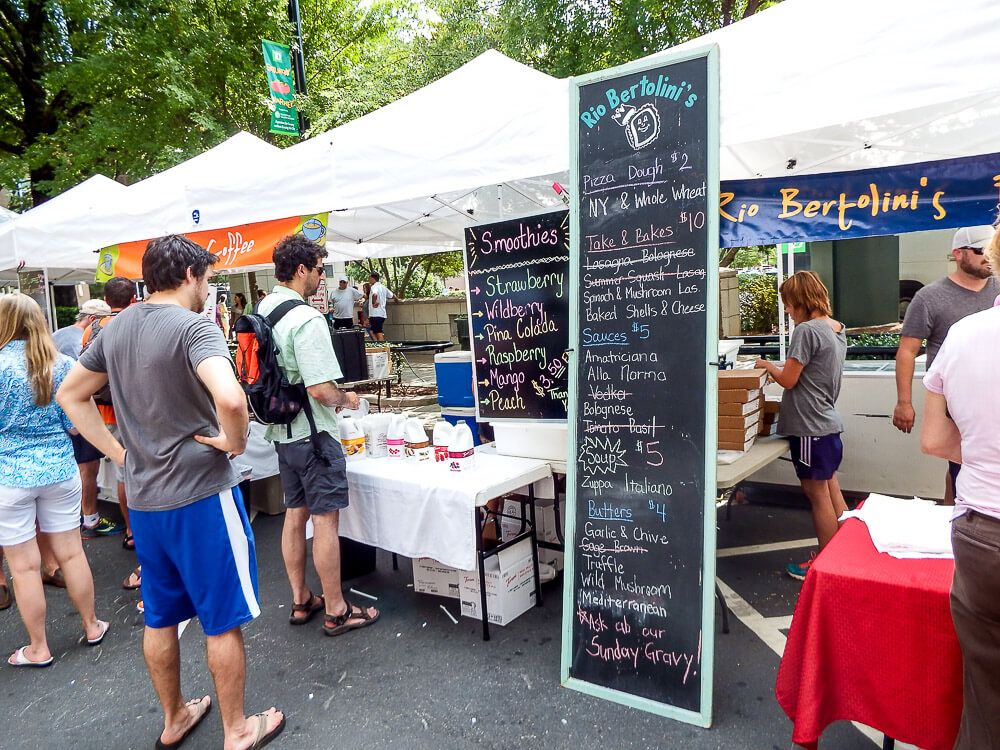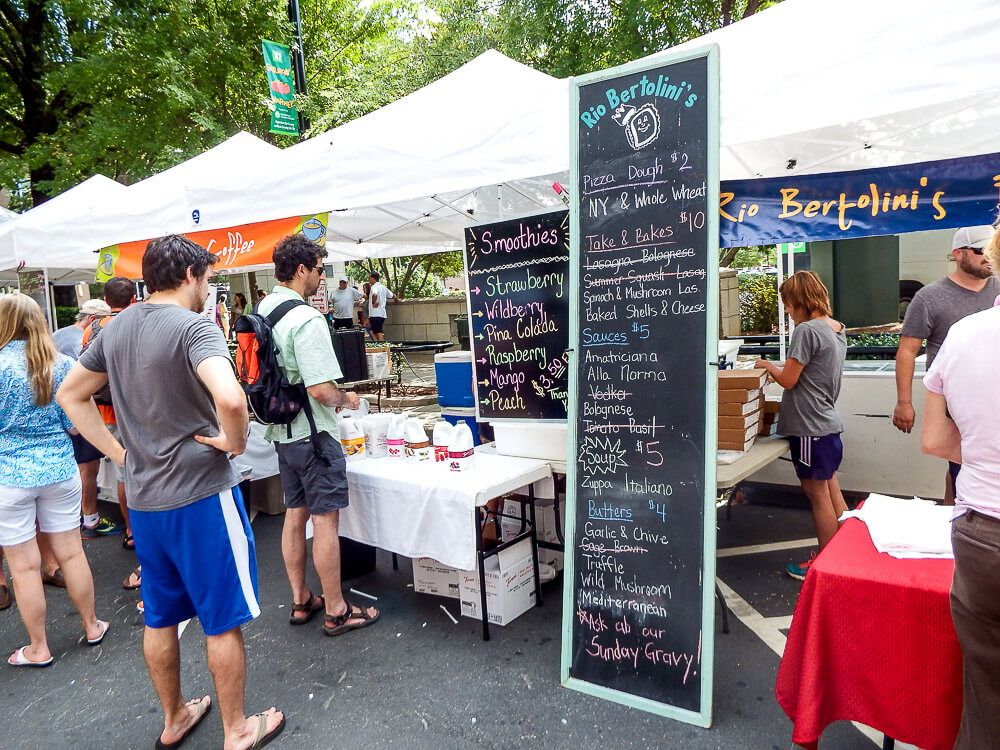 4. Upstate Shakespeare Festival
Every summer the Warehouse Theatre puts on two plays in Falls Park for free. Each play runs for several weeks (4 shows a week). There is a gap between the two shows so make sure to check the link below to see the exact dates (and what show you'll be seeing).
Last year I saw A Midsummer Night's Dream (my favorite Shakespearean) play and loved it. Though we were quite a bit back from the stage (bring chairs!), I heard the play clearly. They also handed out a brief synopsis when we arrived so we could follow what was going on in case the Old English got to be too much.
End of May through August
Thursday through Sunday during the run of each show
Starting Time: 7:00pm
Upstate Shakespeare Festival Details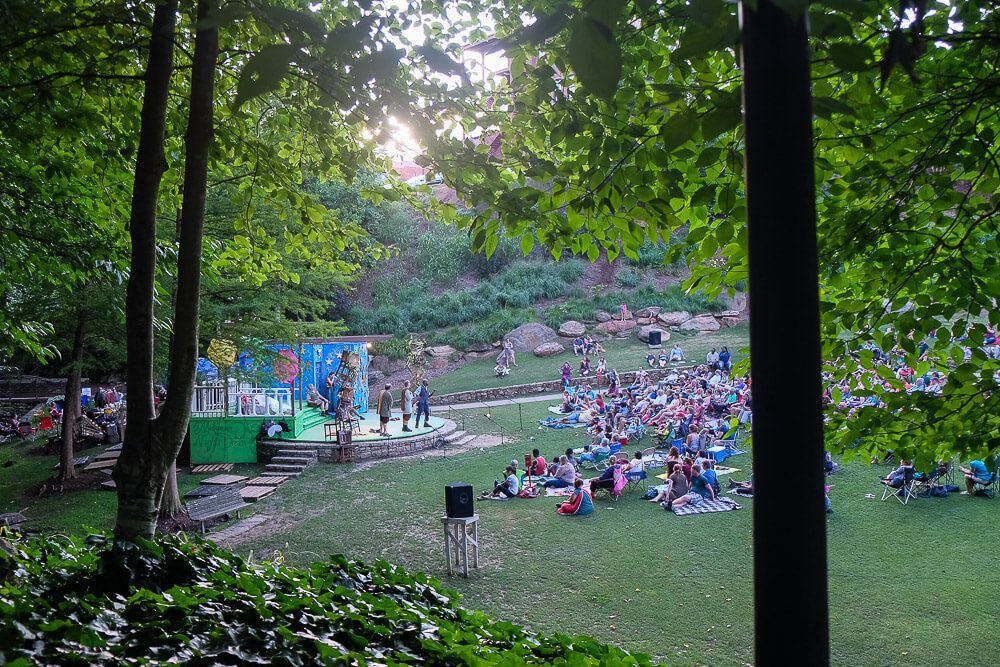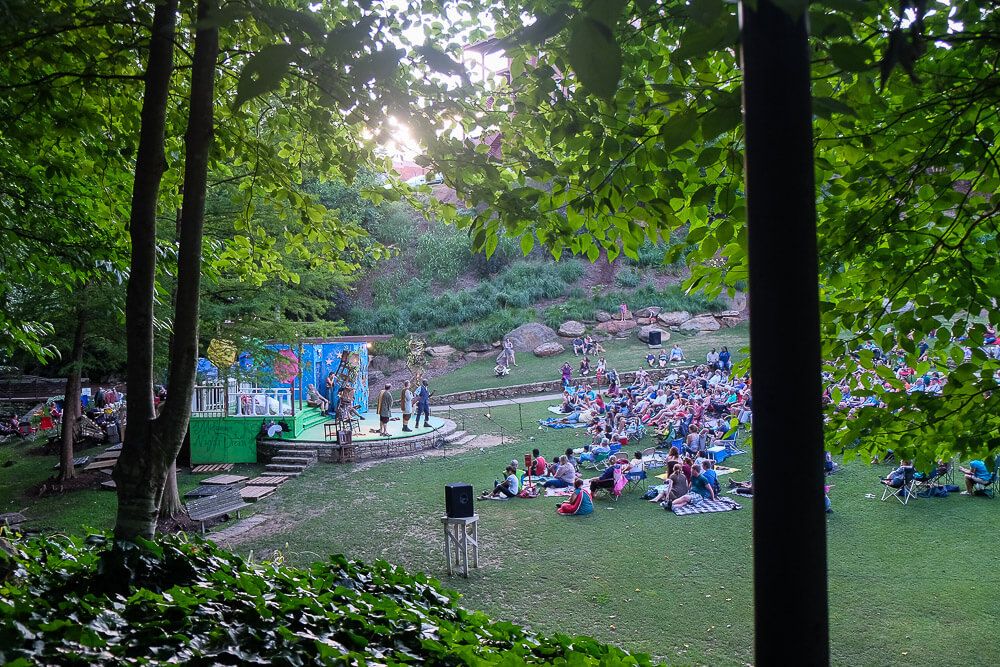 5. Greenville Drive Baseball Game
You might think a minor league baseball game might not be all the rage. But going to the games is a major thing to do. (I showed up once at the ticket office only to discover the game was sold out. I kid you not.) In fact, I've never been to a game that didn't have a sizeable number of people there – regardless of the day of the week. But my favorite night to go? Thursdays for dollar drink night. Oh yea.
Check the site below for their schedule:
https://www.milb.com/greenville/schedule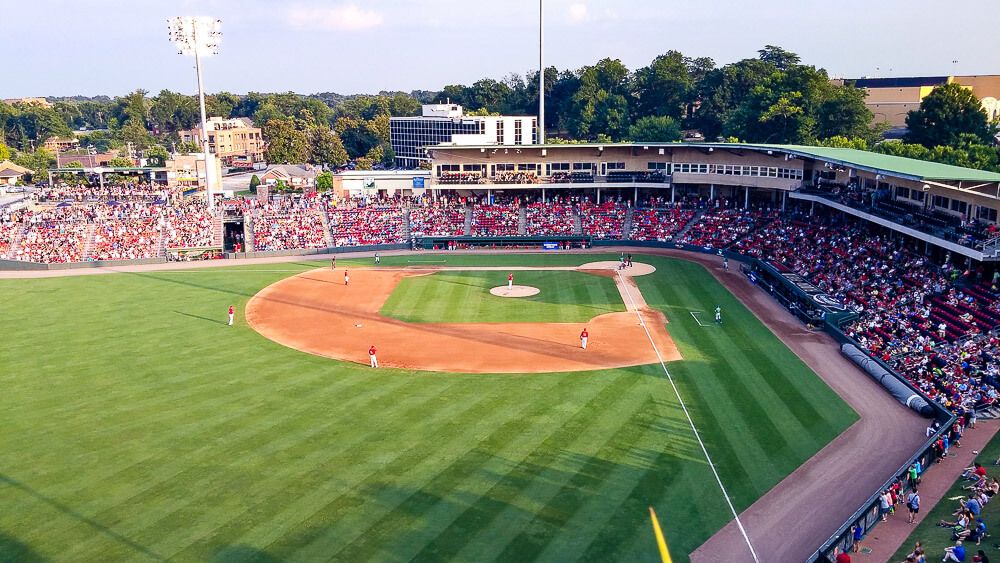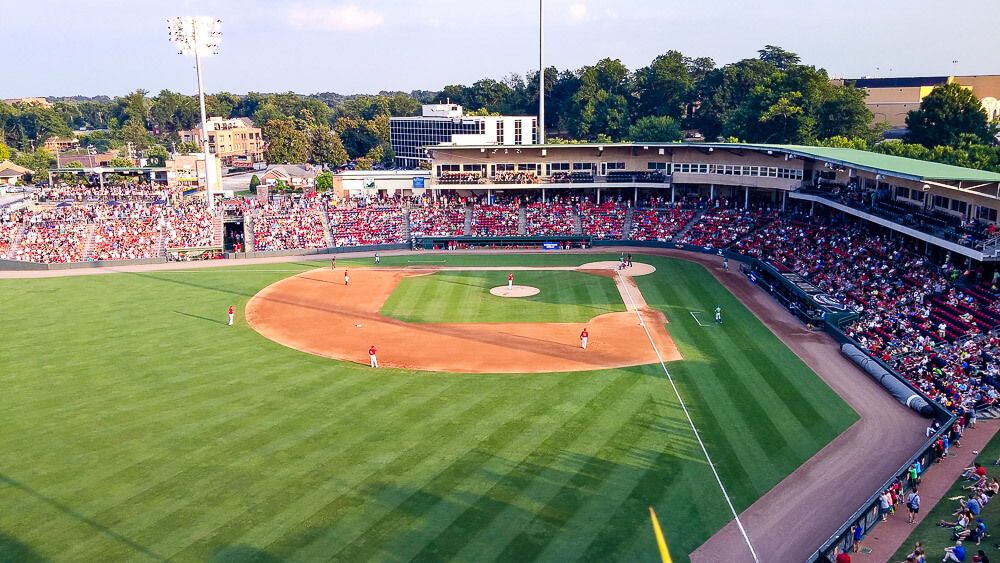 6. Funk Collective Festival
In 2017 I went to this festival's first appearance at Birds Fly South (my favorite brewery in town). And I loved it. If you happen to love saisons, wheats, sours, and anything Belgian and/or funky, then this is the festival for you. I even did a full review of the festival as well afterwards if you want to know what it was like!

June 28, 2019: 2pm-8pm
https://bfsbeer.com/event/funkcollective/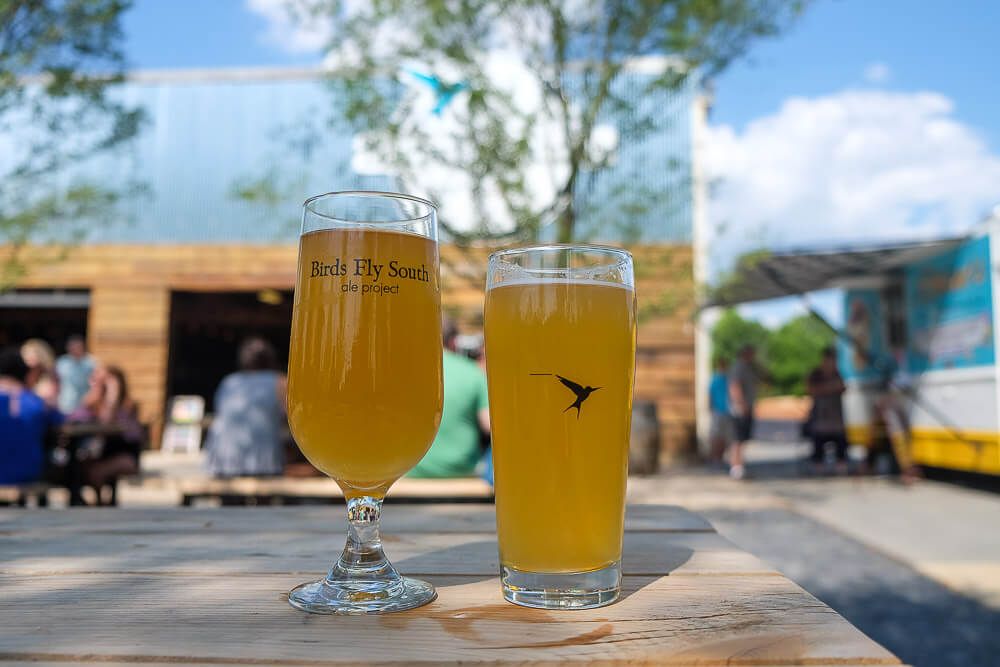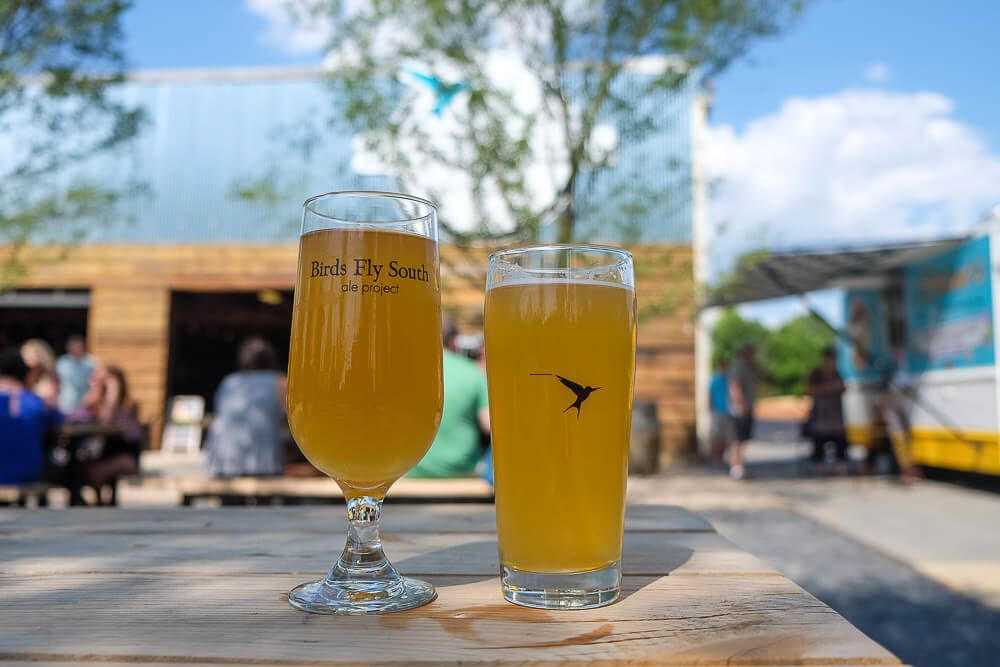 7. Catch Live Music at the TD Stage
The Peace Center has a pretty awesome outdoor stage (kind of behind it along the river). And throughout the summer you can catch live music there.
The Reedy River Concerts are free to enjoy (either bring your own snacks or food trucks will be on site as well).
Wednesdays in June, July, and August
7:00pm-9:00pm

8. See a Show at the Peace Center
Beat the heat and head indoors to catch one of the Peace Center shows. One year Ryan and I saw Riverdance during the summer and in years past it had shows like The Lion King, Finding Neverland, and The King & I. So definitely check out their upcoming list to see if something calls to you.
And while the Peace Center has great shows all year, there's something wonderful about heading into air conditioning on a hot, humid day.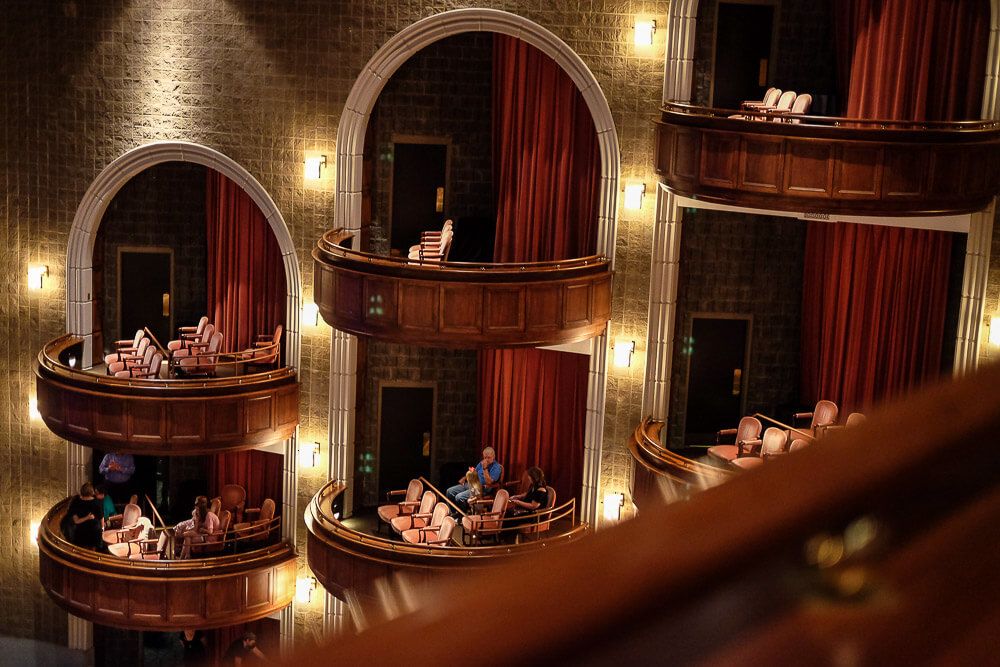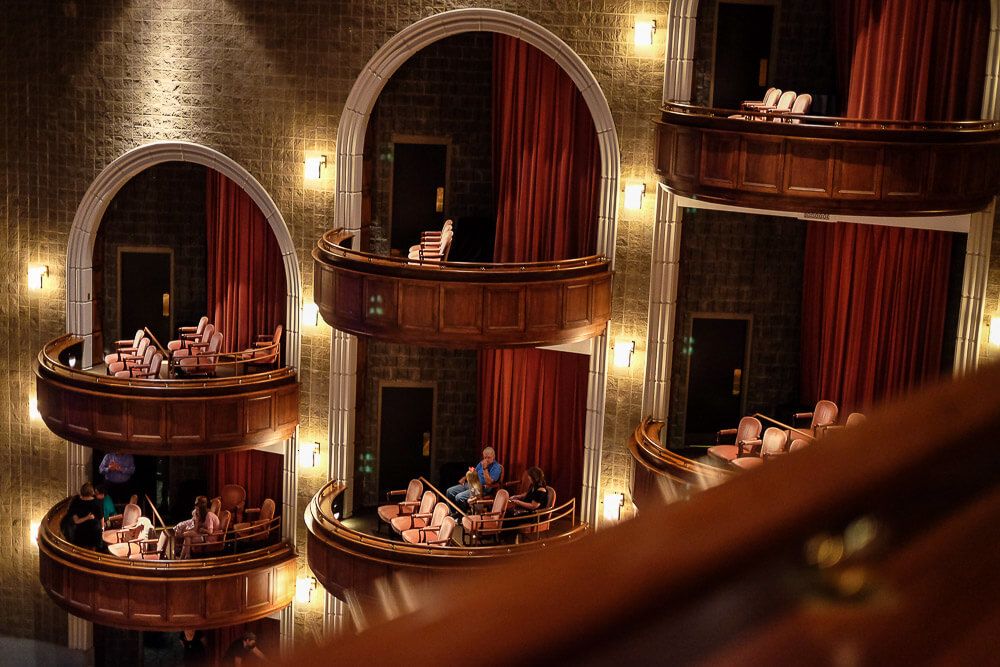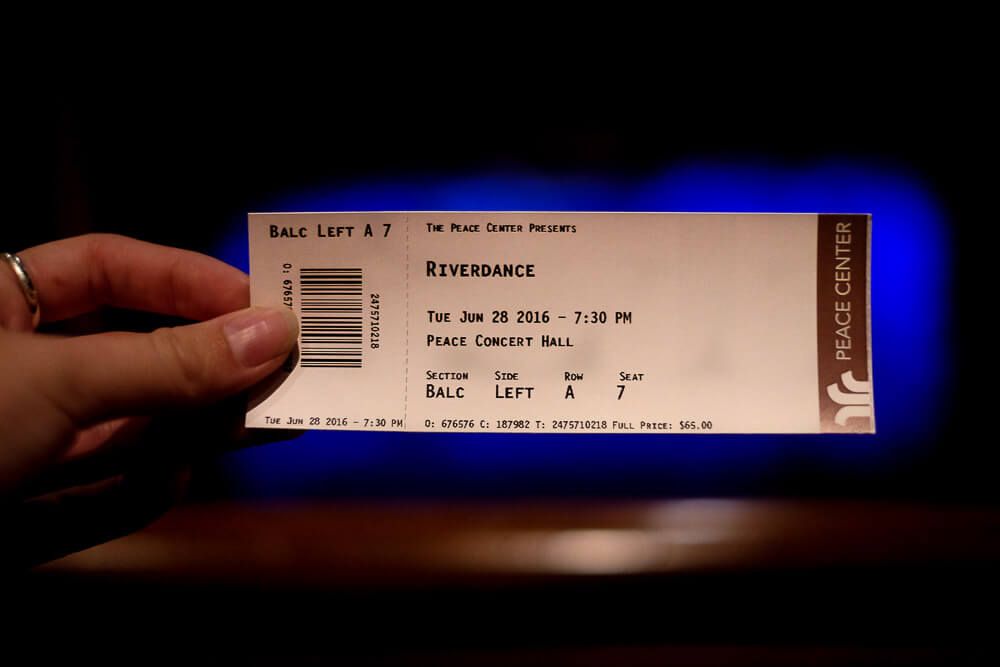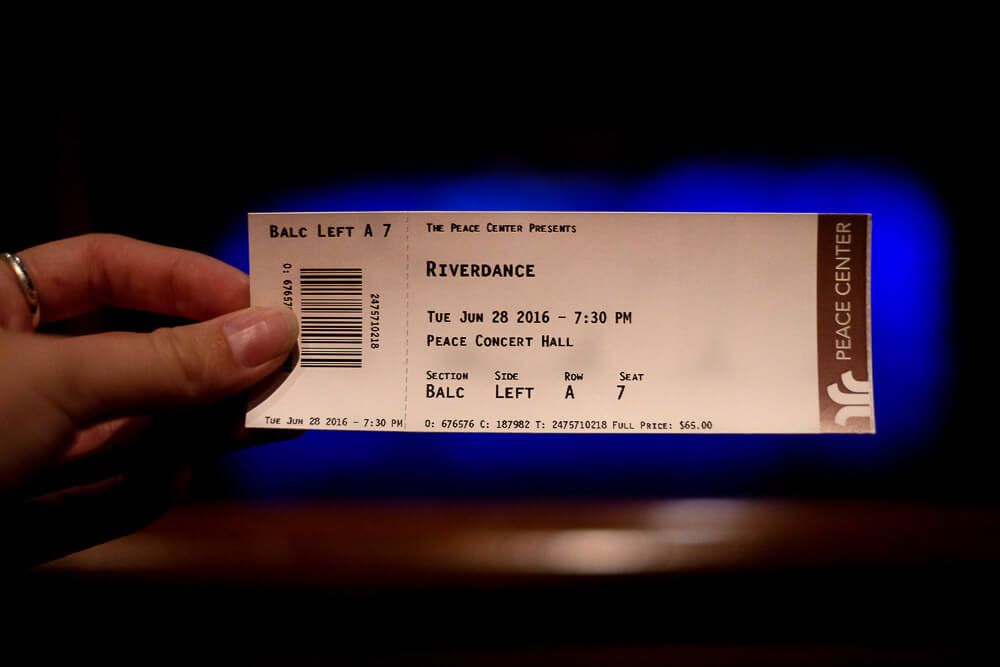 9. Celebrate July 4th Downtown
Going to be in Greenville for Independence Day this year? Don't miss the annual July 4th celebration. Greenville is planning on shutting down 3 blocks of Main Street for the festival. There'll be food, beer, and of course fireworks.
July 4th
5:00pm-10:00pm
http://greenvillesc.gov/1328/Wells-Fargo-Red-White-Blue
10. Restaurant Week
I look forward to this every year. I scope out the place I want to go and usually already have my meal picked out before I walk in the door. And Greenville has 2 restaurant weeks a year! One in January and one in August.
One January I scored a seat at the bar at American Grocery (RIP) and had one of the best meals of my life. Now I always make sure to hit up those fancy places I tend to save for special occasions.
August 8-18, 2019
Updates to these sites with details will come as we get closer!
https://restaurantweeksouthcarolina.com/city/greenville/
https://www.facebook.com/RestaurantWeekGreenville/

---
General Summer Activities
The following 10 items are general things to do in Greenville in summer. Most of these you can do any day of the week (but do note that some activities, shops, and restaurants are closed on Sundays in South Carolina).
11. Experience Main Street
Walking along Main Street is an activity I enjoy any time of the year. But there's something special about summer. The downtown stays hopping until well into the night. And it just seems alive. Street musicians on every corner. The outdoor seating of my favorite restaurants humming with activity. And it just seems welcoming.
Need to escape the heat? Duck into one of the many local stores that dot the street. One of my favorites is M.Judson Books.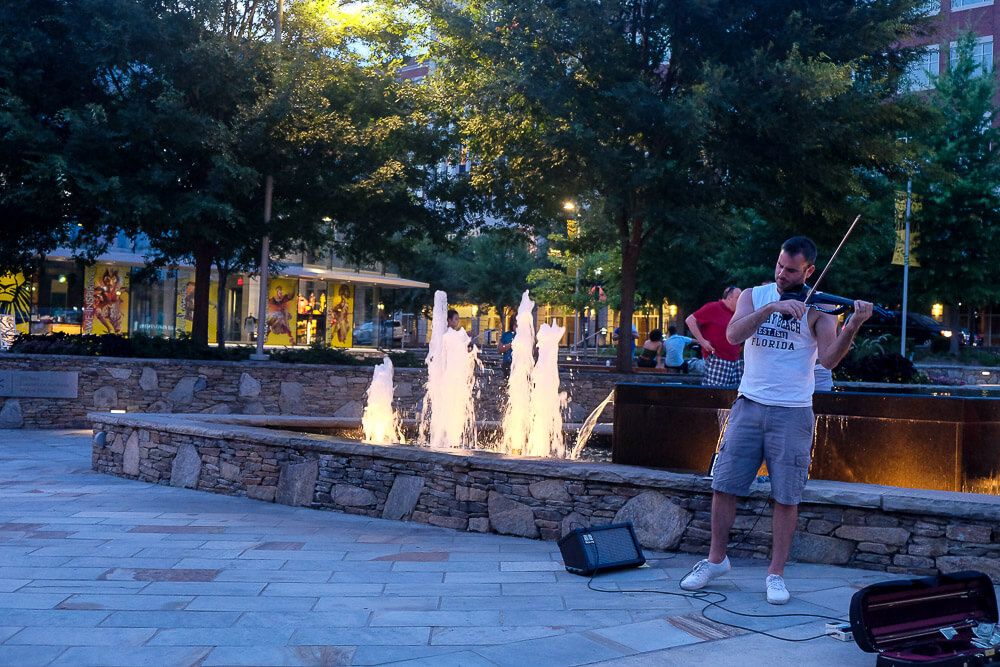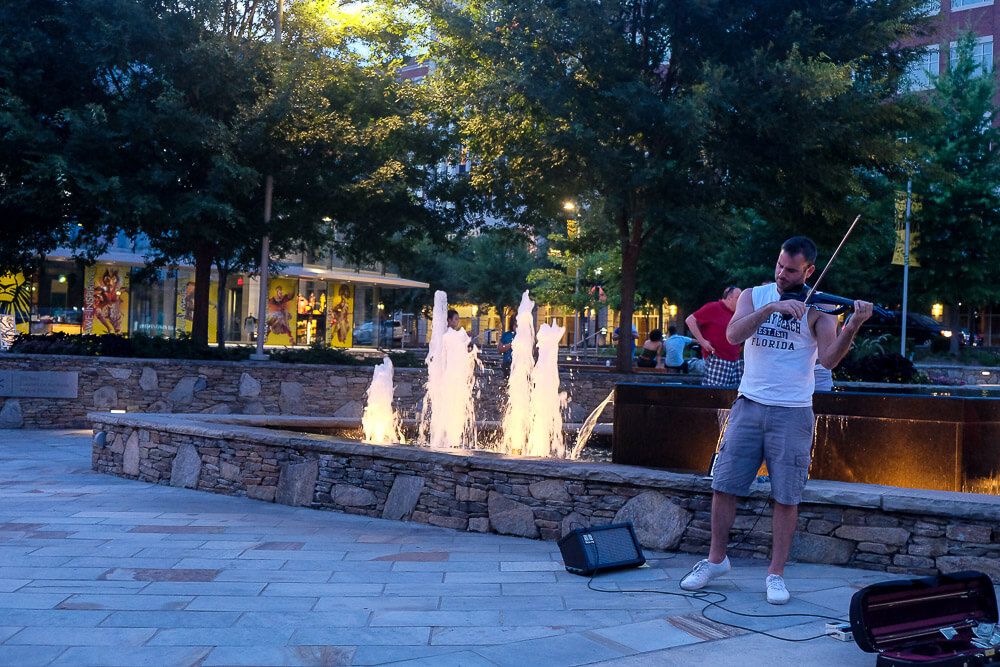 12. Visit Falls Park & Dip Your Toes In The Reedy River
Let me be clear here first and foremost. You should do this at the base of the waterfall. Make your way down the hill (under the Liberty Bridge), pick a shady spot by the bank, and relax your feet in the cool water.
Full confession: I love the falls (I mean what other city has a waterfall in their downtown). And I always end up there on a walk through town. There's something magnetic about them. They are a destination for every season.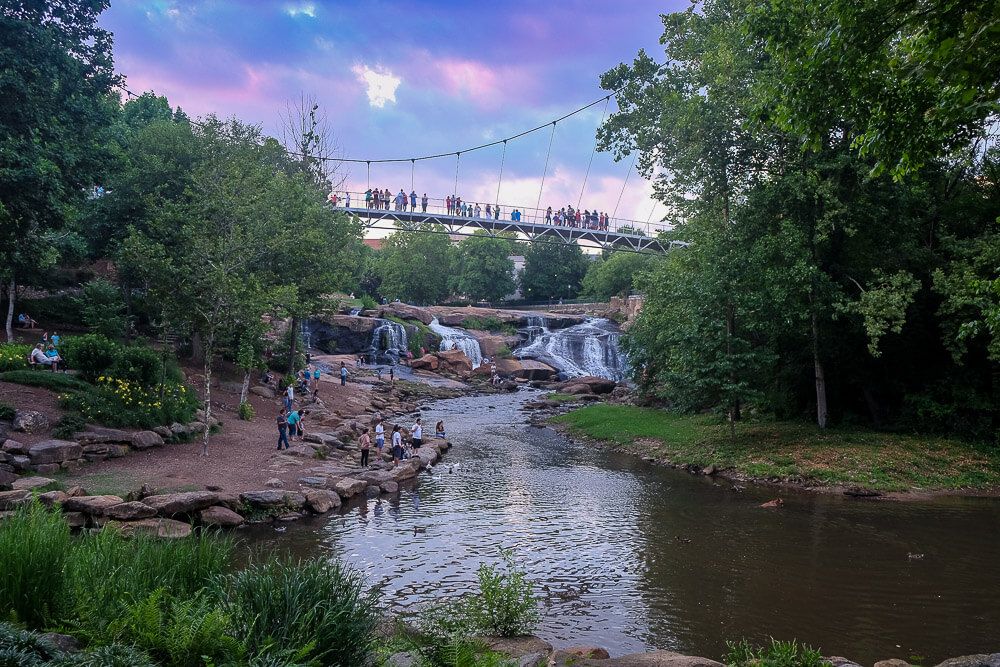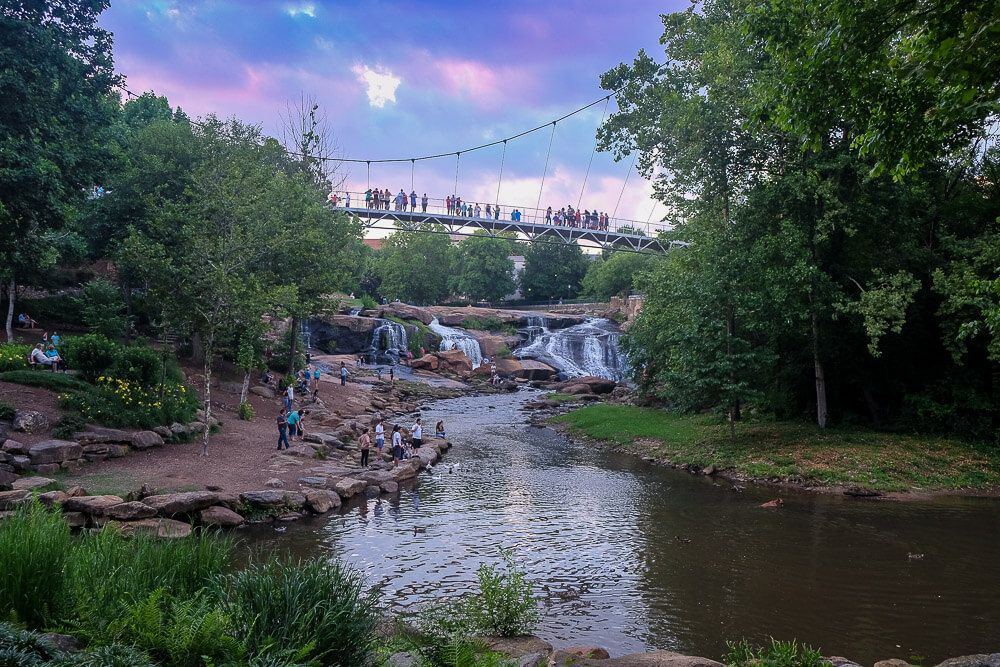 13. Enjoy Greenville's Rooftops & Patios
Greenville used to be lacking in the whole rooftop scene. But they've really started to get it together over the last couple of years. And they've definitely stepped up their game with the patios and decks. Below are some of my favorites but there are a whole lot more (especially if you consider sidewalk seating as well).
Rooftops:
Patios/Decks:
14. Pack a Picnic in Cleveland Park & Explore the Swamp Rabbit Trail
Cleveland Park is one of the main downtown parks. It's got the zoo, tennis courts, pavilions, playgrounds, and the swamp rabbit trail runs right through it. It's a major gathering spot for Greenville (especially on the weekends).
Packing a picnic and finding a shady spot to enjoy is perfect for a summer day. Then you can head along the trail into town and find yourself at Falls Park.
Biking the trail may be considered the quintessential Swamp Rabbit Trail activity, but I would probably recommend that as a fall or spring activity. (If I'm biking in the summer, I'm a hot, sweaty mess.)
15. Head to the Beer Gardens
Greenville's brewery scene is expanding at an amazing pace. In fact for my birthday this past year, I had my boyfriend take me on a self-guided tour of my favorite breweries. And summer is peak beer garden season. All of the breweries below have some kind of outdoor seating you can take advantage of.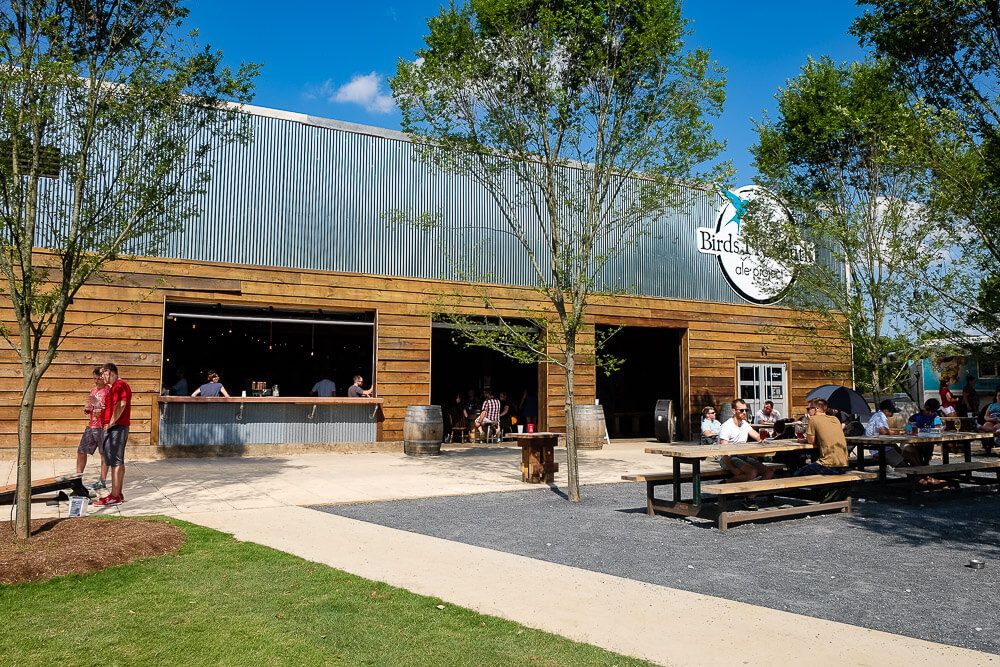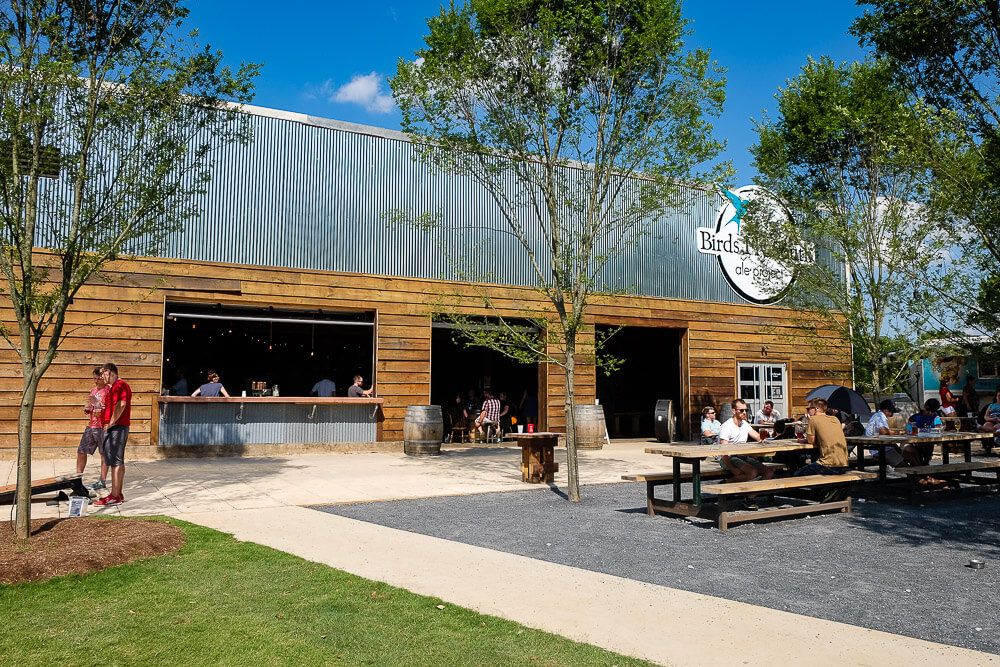 16. Take a Swim at Paris Mountain
Paris Mountain State Park is a great destination any time of the year. But heading there on a hot summer day to take a dip in the cool lake might just be perfect. Swimming is only allowed at Lake Placid in the designated area (and there is a lifeguard). Admission to the park is $5 for adults.
http://www.southcarolinaparks.com/parismountain/introduction.aspx
17. Pick Some Fruit
Summer is the season of the blueberry and the peach. And luckily there are two places outside of town you can head to this summer to grab some local, fresh-off-the-vine fruit. These two places offer a pick-your-own fruit experience. Blueberry season runs from May to August and peach season from July to August.
Blueberries:
https://www.facebook.com/Blueberry-Hill-131737250245503/
Peaches:
http://www.fishersorchard.com/
18. Day Trip to Traveler's Rest
Escape Greenville for a day and head up to Traveler's Rest. This little town has really taken off. Below are some things you could get up to: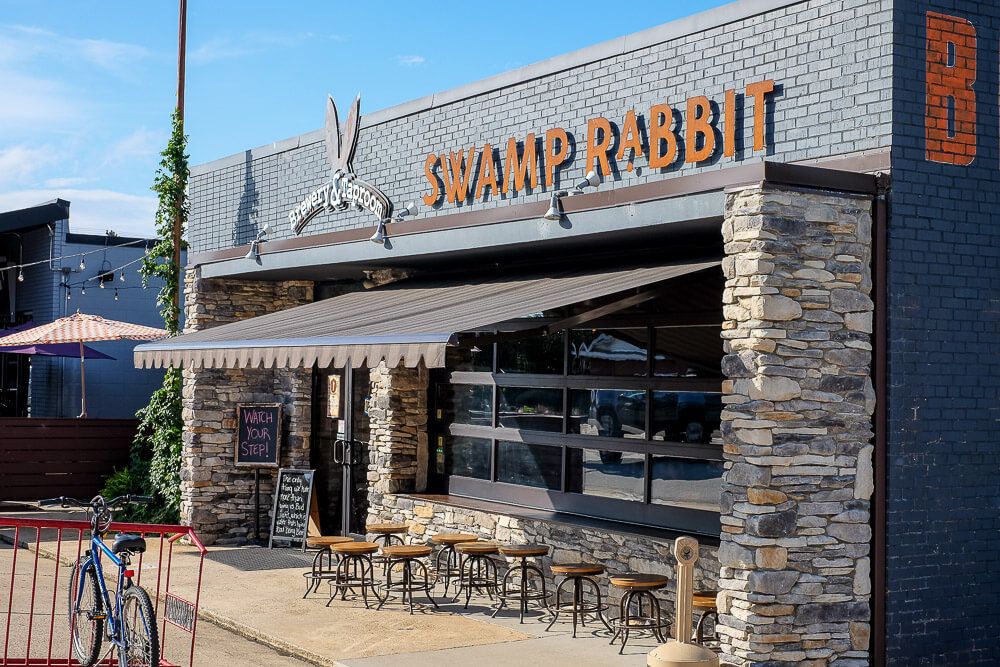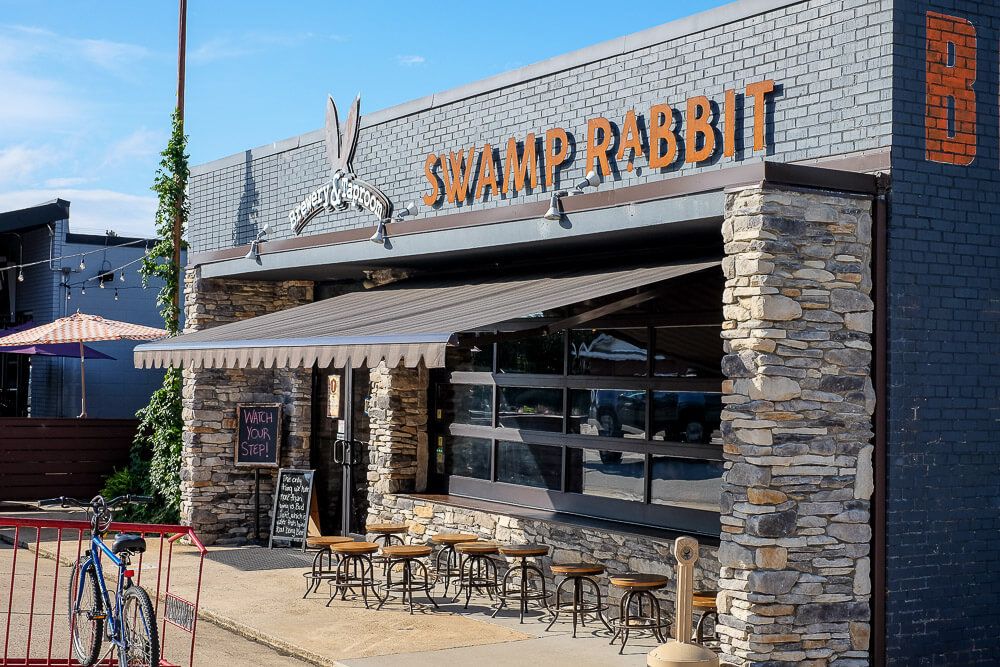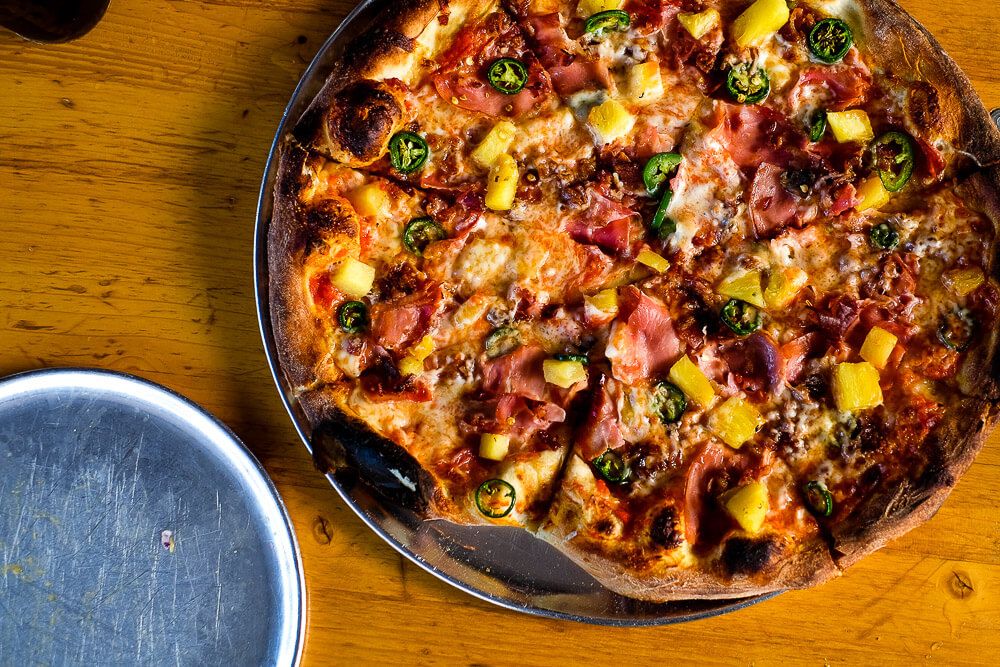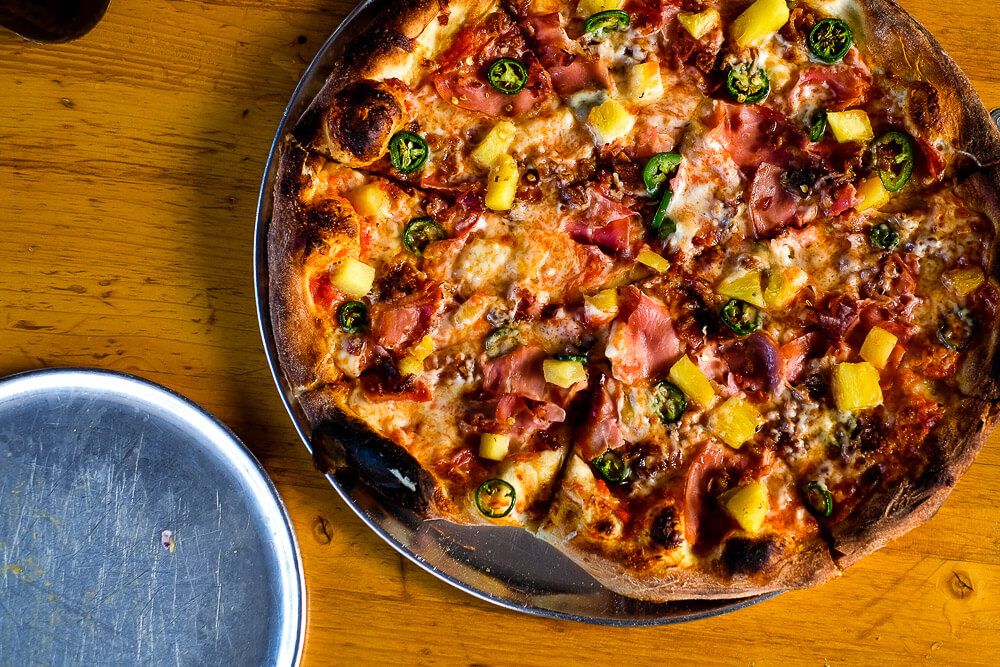 19. Head to Lake Jocassee
There are three big lakes within about an hour of Greenville: Lake Hartwell, Lake Keowee, and Lake Jocassee. My favorite is Jocassee. Situated in the mountains and almost completely surrounded by undeveloped lands, this is an escape. You can go swimming, fishing, hiking, kayaking, or boating.
Don't have a boat? No problem! Rent a canoe on your way there from Sunrift Adventures (Traveler's Rest) or at Lake Jocassee (provided by Eclectic Suns).
You can also goon a boat tour that'll take you to all of the waterfalls (they are kind of spread out). Details here: https://www.jocasseelaketours.com/.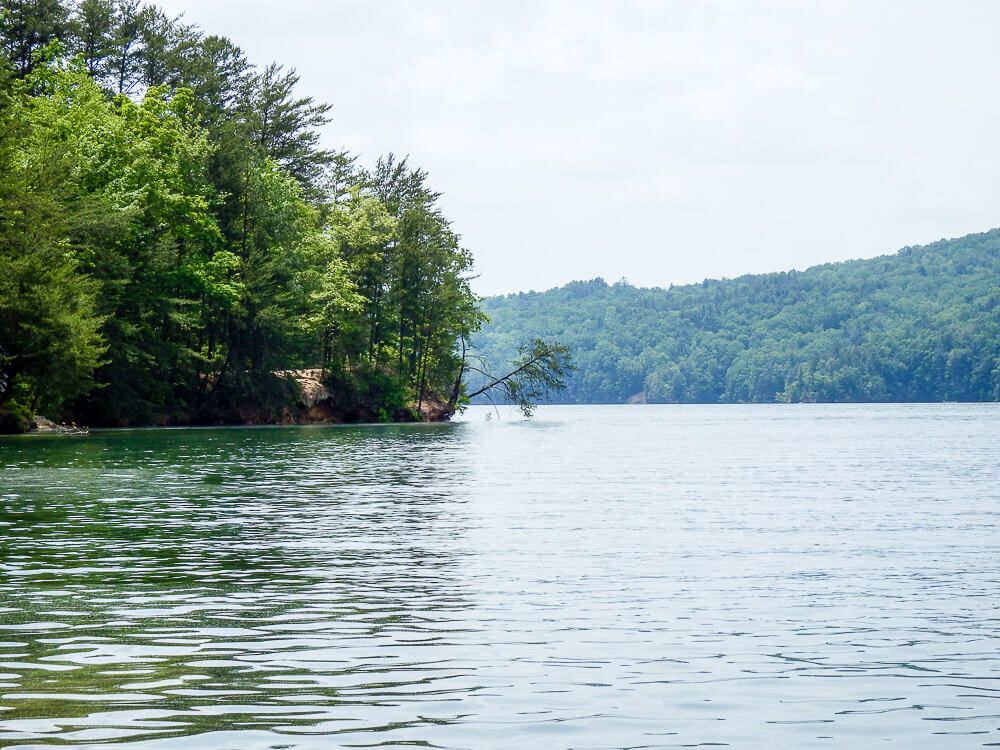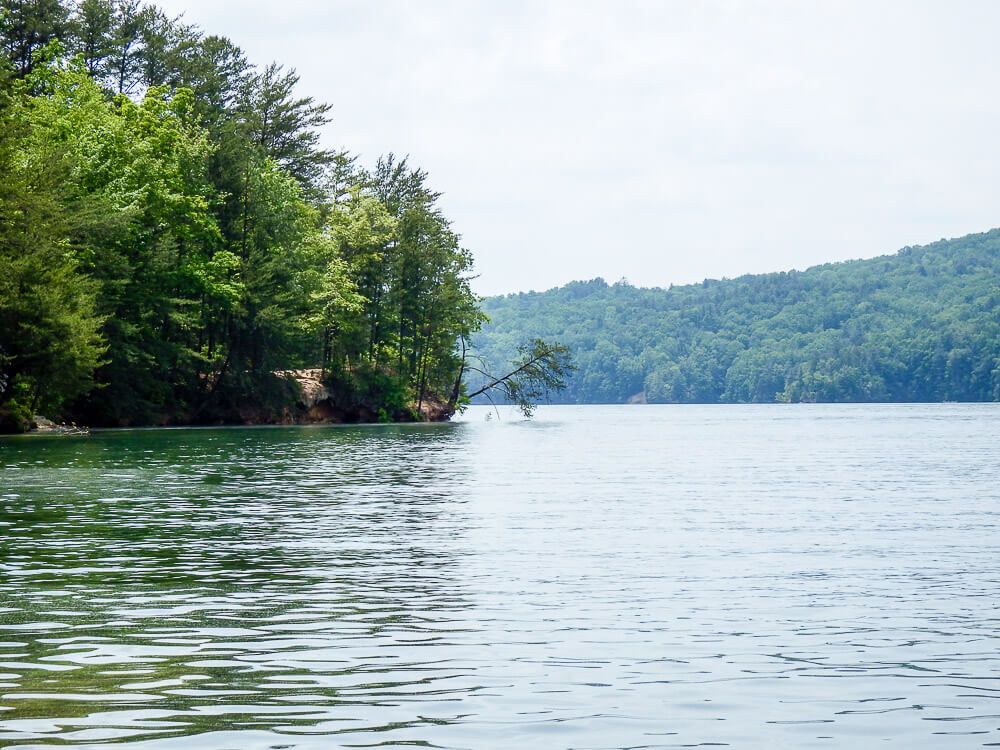 20. Go Camping
Camping is one of the quintessential summer activities. Campfires, s'mores, hiking, swimming, tents, and more. Escaping into the wild is something that seems to call to us as the weather warms. Below are some of the parks in the surrounding Greenville area that have camping.
Note: I actually prefer to camp in the spring or fall. But I'm a bit of an outlier with that. And I can't argue that camping in the summer is a huge thing to do down here.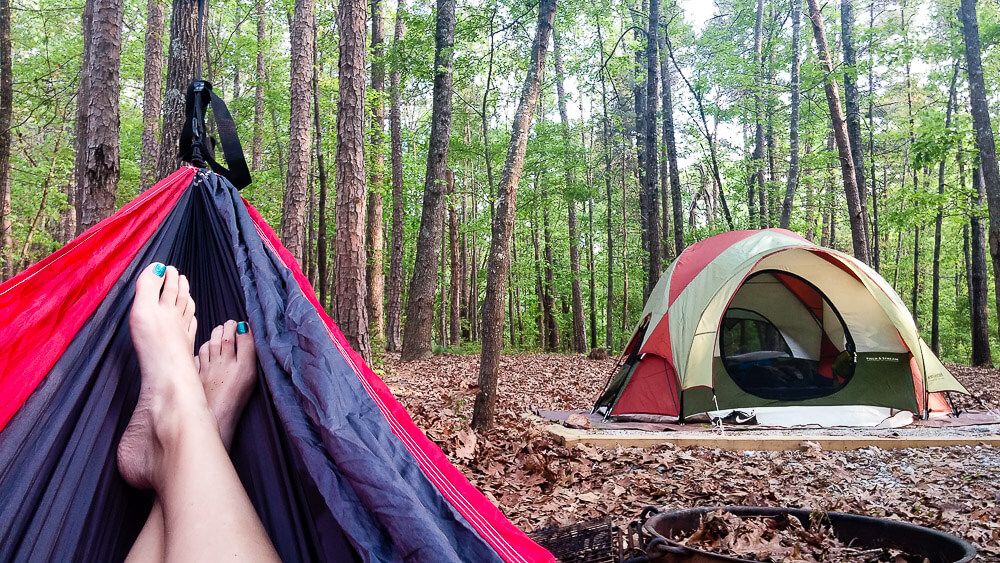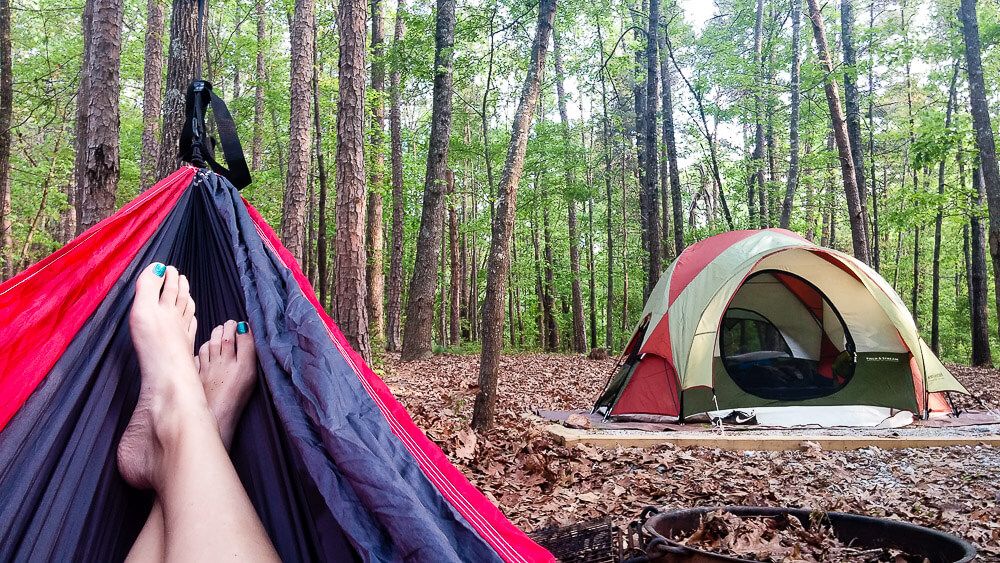 So Greenville, are you ready for summer?
---