Looking for a good, classic, high-end, and romantic restaurant in and around Greenville? Then you are in luck! As someone who eats out quite a lot (like really you don't want to know how much), I've done the rounds. And these are my go-tos for the nice meals. The ones for special occasions. The date-nights and the anniversaries. And though I often find myself at small-plates restaurants, I want to save those for a future post (because there are so many great ones). So these are my classics and, in my opinion, some of the best romantic restaurants in Greenville, SC.
And though my absolute favorite restaurant did close this past year (RIP American Grocery), these others have quickly stepped in to fill the gap. And as I eat my way around Greenville some more, I plan to add to this list if I think the place warrants it.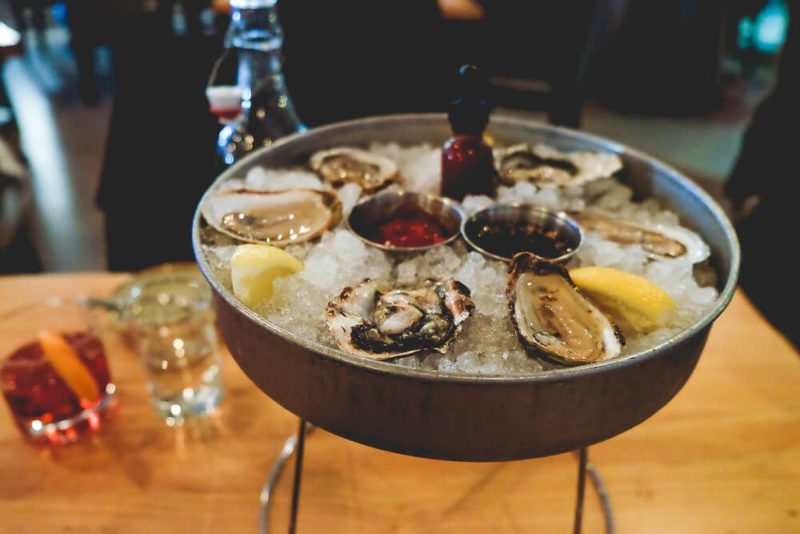 ---
Several months past their opening, Ryan and I still had to make a reservation the day before to get a table at 9pm on a Saturday night in December. This surprised (and possibly) thrilled me. A lot of restaurants in Greenville are extremely popular for the first month or two, but then it starts to ebb off. I expected that to happen to Jiannas, but it really hadn't yet.
Now Jiannas has amazing outdoor seating. Located above Lululemon, their patio wraps around the building. After their opening, I headed up and grabbed a drink at their bar on one very crowded summer evening. It was beautiful and I couldn't wait to return and actually get a table out there on their patio.
Because obviously our dinner (in mid-December) happened securely indoors.
My long lasting impression of our meal (and the ones since)? Everything we ate was fantastic. Our octopus appetizer literally melted in my mouth. The oysters were super fresh. The risotto was beautiful and truffle-y. And my pasta? Some of the best I've had. Especially in the United States.
Plus I was also surprised by the size of my pasta dish. I wholeheartedly expect portion sizes to be smaller at upscale restaurants. And though our appetizers were, my pasta dish was of a very nice size. It definitely filled me up.
Now Jiannas is a nice place. And in Greenville sometime that means you should dress up (but sometimes you don't have to). In my sweater and jeans, I definitely felt a little underdressed. If you're someone who cares about that sort of thing, then I would go ahead and put on something a little nicer. Though I've also had friends roll up in jeans and a t-shirt. So just do you!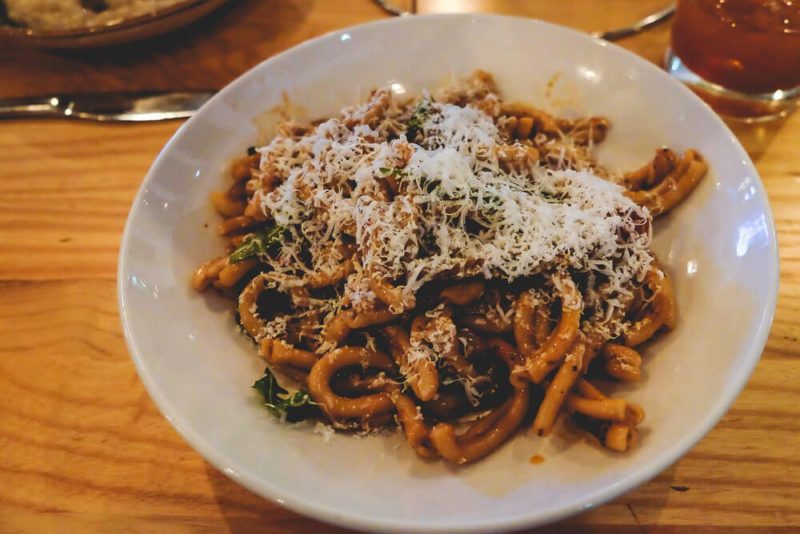 ---
I can't not mention Soby's when mentioning Greenville's fancy restaurants. I think many would consider it the restaurant in Greenville. And for good reason.
They have a ton of seating (outdoors and in). Great cocktails (where I tried perhaps too many on my last dinner there). And some of the best southern food in town.
My favorite? The spicy pimento cheese appetizer.
I mostly hit up Soby's for drinks and dessert, but my last dinner there was phenomenal. My only gripe was that the horseradish mashed potato with my braised beef short ribs was perhaps too horseradish-y, but I think that's more on me than them.
If you are looking for a classic, romantic Greenville restaurant in downtown and you want good southern food, then Soby's is it.
---
Restaurant 17 first popped onto my radar in the summer when I spotted it on a Restaurant Week menu. At the time it didn't work out to go, but the second time restaurant week rolled around (this time in January), it was at the top of my list.
Okay there are two things you need to know. For one, I wouldn't consider this in Greenville. Maybe Greenville County, but not the city of Greenville. Restaurant Week claimed this was in Traveler's Rest, but I even think that is a bit of stretch. I live about a mile or two from downtown Greenville, and this was a 30 minute drive.
Next is that this place isn't exactly cheap. Be prepared – especially if you plan to drink. My two glasses of wine were about $12 each.
I would be willing to eat here outside of restaurant week, but this is definitely a special occasion type of place for us.
Okay, now the real question, what did we get? For restaurant week, we could get 3 courses for $35.
Appetizers: Crystal Shrimp Dumplings & Sweet Potato Salchicha Empanada
Entree: Confit Duck & Lobster Truffle Rotolo
Dessert: Madeleine Cake & Gulab Jamun (Fried Milk Doughnut Holes)
Our service was also impeccable and we got some free bread (1 piece each).
The food was so good that it's definitely on my list of places I will consider for my birthday dinner.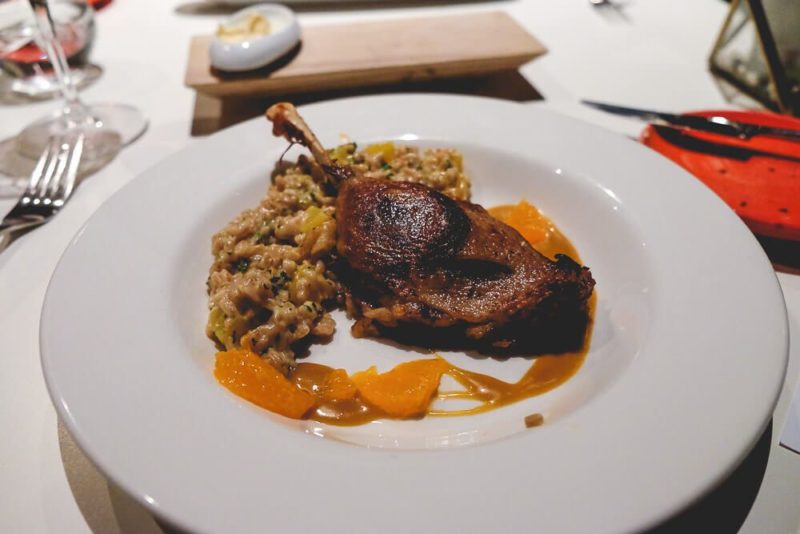 ---
Also not located in downtown, Stella's is in out in Verdae (10-15 minute drive from the city center). With plenty of parking, it's a nice escape from downtown. The inside is very classy and the staff were super nice. (Our waitress even asked the manager to turn down the A/C since I was freezing in my sundress.)
And the food was incredible. Farm-to-table style, there's plenty of Southern staples to choose from. As well as a few Asian-Spanish fusion dishes going on. We started with a squash bisque soup and the fried rice. I think the fried rice was the winner (and it was definitely the fanciest fried rice I'd ever had).
Then for our mains I got the duck and dumplings. The tomato based sauce was to die for! Usually restaurants put a really sweet sauce with duck, but I Ioved this tangy twist. Ryan got the special which was a barrel fish filet paired with a pork belly served over a warm salad spiced up with a spanish-infused salsa.
By the time we left, both of our dishes were clean – the food was that good.
So if you're looking for a nice place for dinner that's outside of downtown, Stella's could be the answer!
Where should I try next? What's some of your favorite romantic restaurants in Greenville?