In my work-a-day life, travel is something I try to do as frequently as possible. Sometimes that means a whirlwind vacation to Europe, the Caribbean, or beyond. And sometimes that means traveling to nearby states and cities. And I'm lucky enough to live in an area that has awesome attractions within a day's drive.
I love the town of Asheville, NC. I've been to the city a handful of times and I can't wait to go back for more. It's got everything I love: mountains, beauty, beer, and history. The town itself is a marvel and I will explore it in additional posts. For now though, I want to focus on one of the greatest architectural wonders I have seen on this side of the Atlantic – the Biltmore.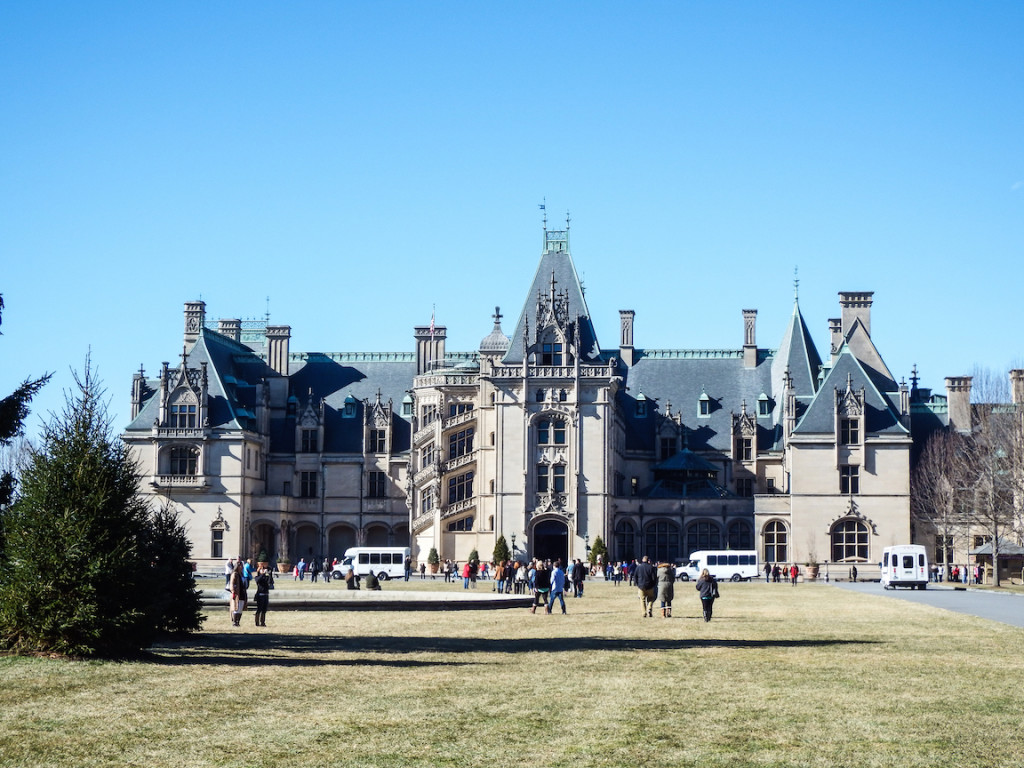 The Biltmore is located a few miles outside of Asheville so its easily accessible. The enormous mansion (or castle) was constructed by the Vanderbilts in the late 19th century. And if you peruse their website (or wikipedia), you'll find a ton of other interesting tidbits. But that's not why you come here. Or why I went there.
I went to see North Carolina's castle (yep I'm going with castle). And I was not disappointed. As I approached, I felt my feet getting antsy. Finally I turned the corner of the drive and BOOM there it was.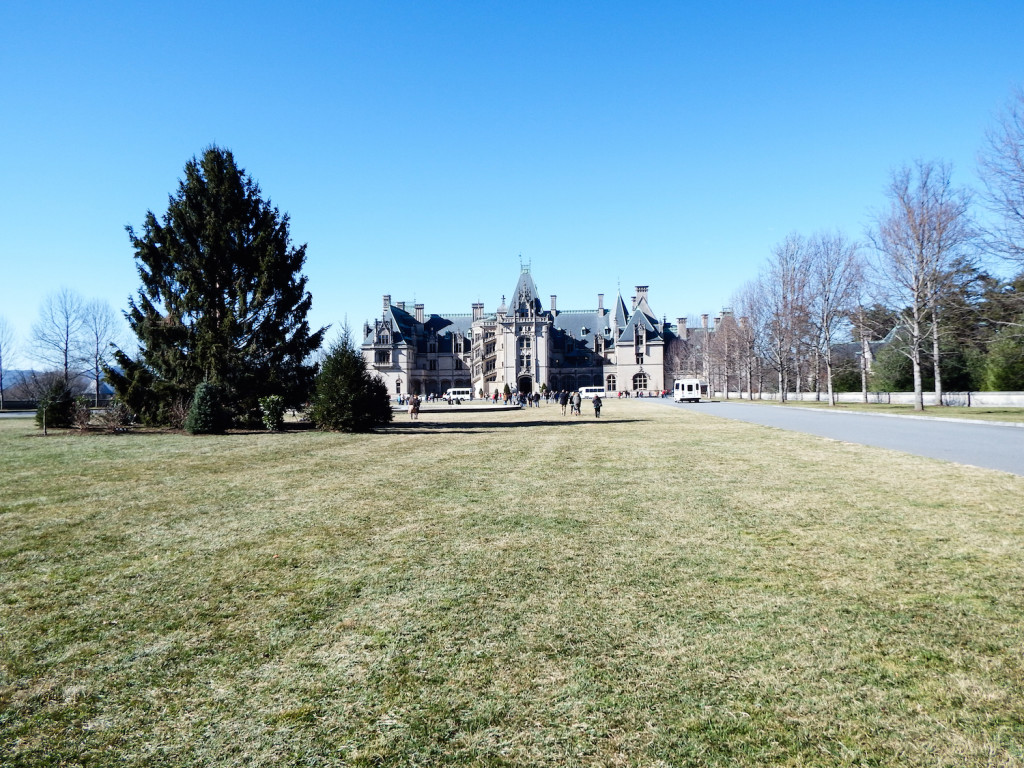 The Biltmore is a freakin' castle perched on the edge of a hill. It looks like you've taken a step back into time. And into another country. Because I'm no longer in the mountains of North Carolina. I'm now making my way up the drive of Downton Abbey, hoping to catch the Crawleys at tea. (If you're a fan of Downton, then you must, MUST, visit the Biltmore.)
In order to gain entrance into this wonder, you have to purchase a house entry ticket (this does not cost extra but you do have to schedule your entry time). Luckily I only had to wait 30 minutes and sitting outside staring at the wonder before me was not such a bad way to spend my time.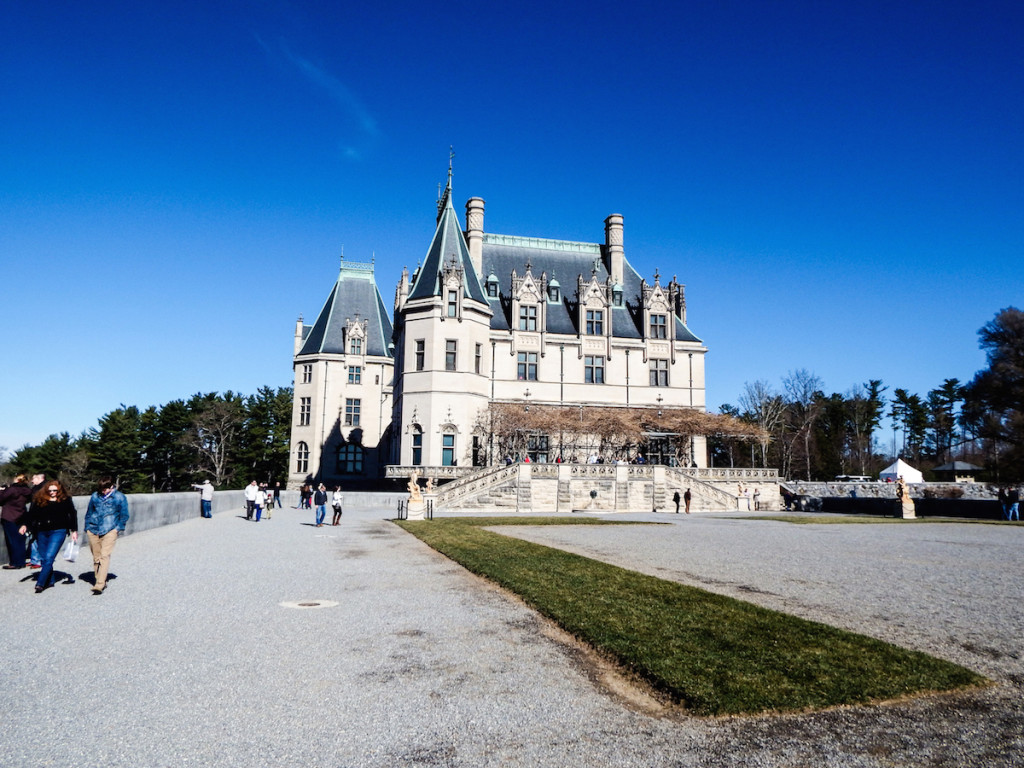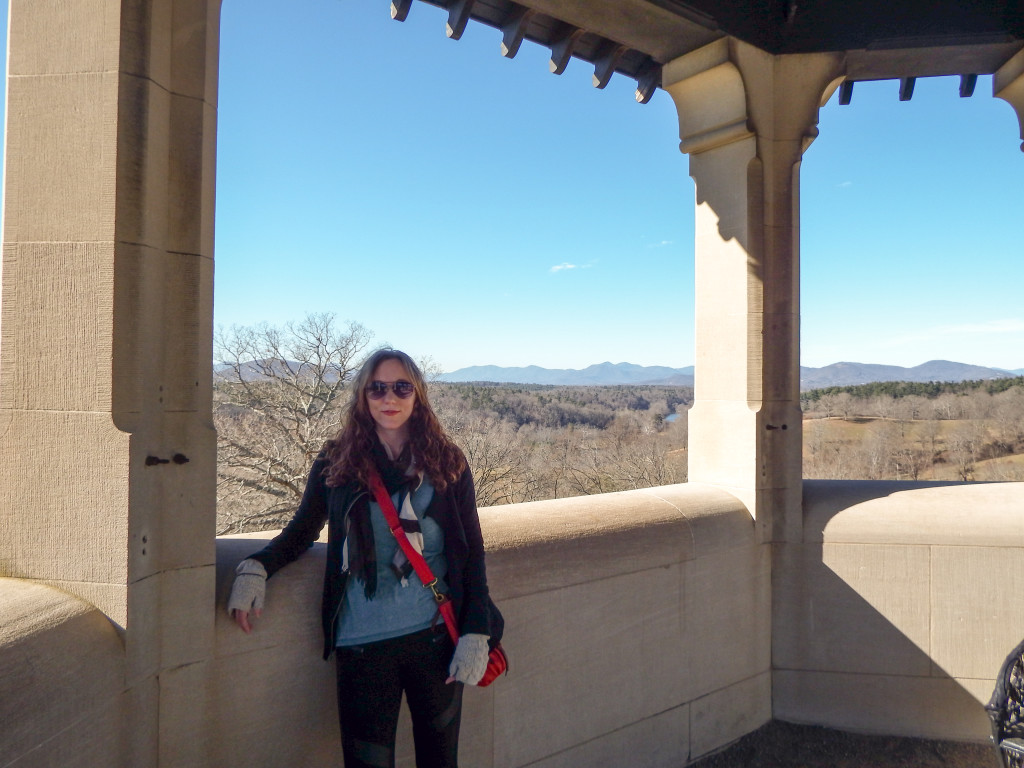 The house itself is magnificent. Beautifully maintained. Sprawling. A million bedrooms. And no pictures allowed. I almost cried at this and even thought about sneaking a couple but in the end I didn't want to get kicked out over it.
If you go with the normal self-guided tour, you are shepherded throughout the house and are left to your own devices. BEWARE OF CROWDS. I often saw people rush through rooms, simply glancing around and moving on. Instead, I stayed and lingered. Read the placards. Studied the photographs. And talked to the staff. Almost every room has an attendant and it was through them I learned the most. If you are a history buff, a Downton Abbey lover, or an architectural aficionado, then take advantage of these people. Most were more than happy to answer my questions and talk to me about the family and the rooms.
In fact I was so intrigued by their stories, I want to go back now and do the Butler's tour to learn and see more.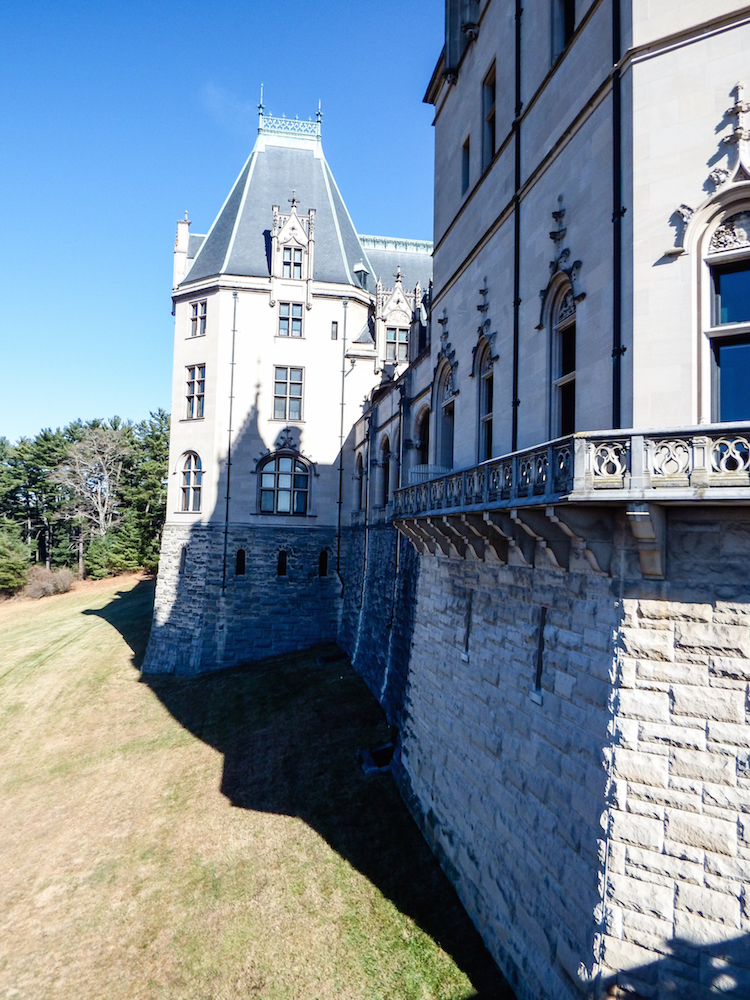 ---
My Favorite Rooms
The main hall. Several stories high. Grand fireplace. Seating for 30. Just your average dining room.
The library. Probably because I've always wanted my own. Someplace to retreat to while surrounded by my favorite adventures and stories.
The bedrooms. I can't pick my favorite here. I liked them all. The decorations. The closets. The ensuite bathrooms (rare in those days!!). Bedrooms are so personal to me and I love this glimpse into their lives. Plus…the beds are so tiny!! Were there no tall people back then? Were we just screwed?
The swimming pool. Come on. It's an early 20th century swimming pool. In the basement. How pimpin' is that??!!
In addition to all of these rooms, I was also was lucky enough to see the house around Christmas time. Which meant the whole house was decked out for the holiday. Because you don't just have a Christmas Tree at the Biltmore. You have a Christmas Tree…3 stories tall!!
Alas, the house is a conundrum. It sprawls onward forever and also ends far too soon. Without realizing it, I turned a corner and found myself inside the stable yard (now a restaurant). Looking back at the smiling attendant by the exit doors, I wondered if he would tackle me to the ground if I tried to hustle my way back inside.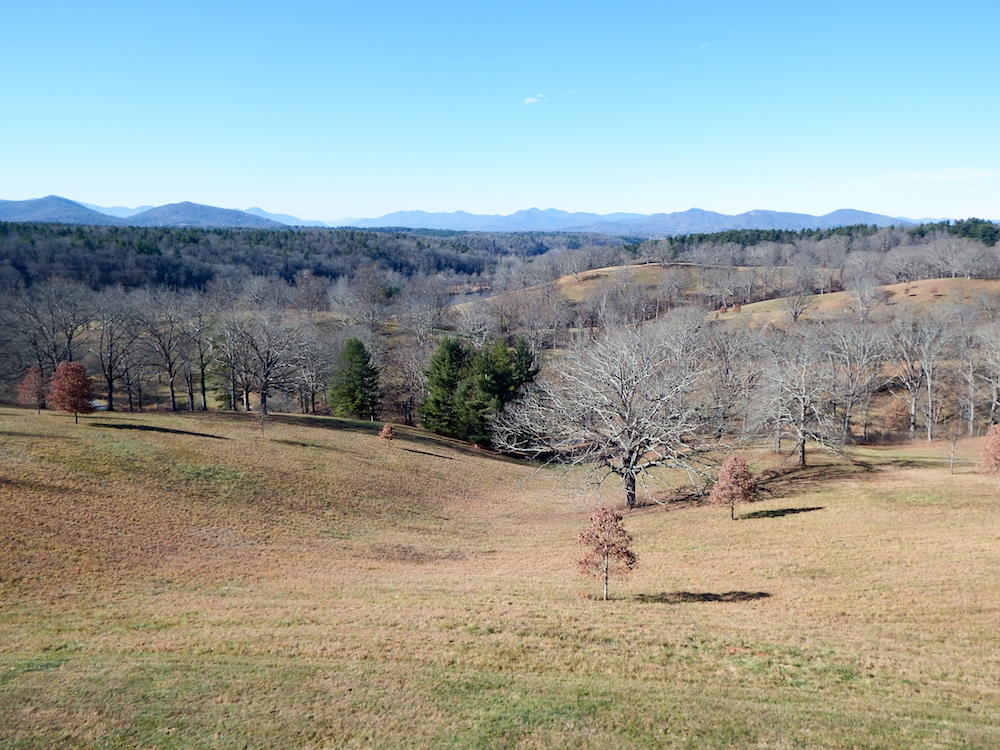 But there's always more to see and many more trips to have here. For now, I simply ate lunch in a renovated stable (far too overpriced but you do what you got to do) and talked about my favorite rooms, theorizing about the lives of the people who lived here. Did the husband and wife really sleep apart every night? Is it just coincidence that the bachelor's wing and the female servants' chambers are connected by a stairwell? I think not.
But keep in mind that all of these wonders come with a price. And a hefty one at that. At around $70/person the Biltmore may not seem worth it. But there's more to the Biltmore than just a pretty house. There's a sprawling estate. A winery. Walled gardens. Free wine.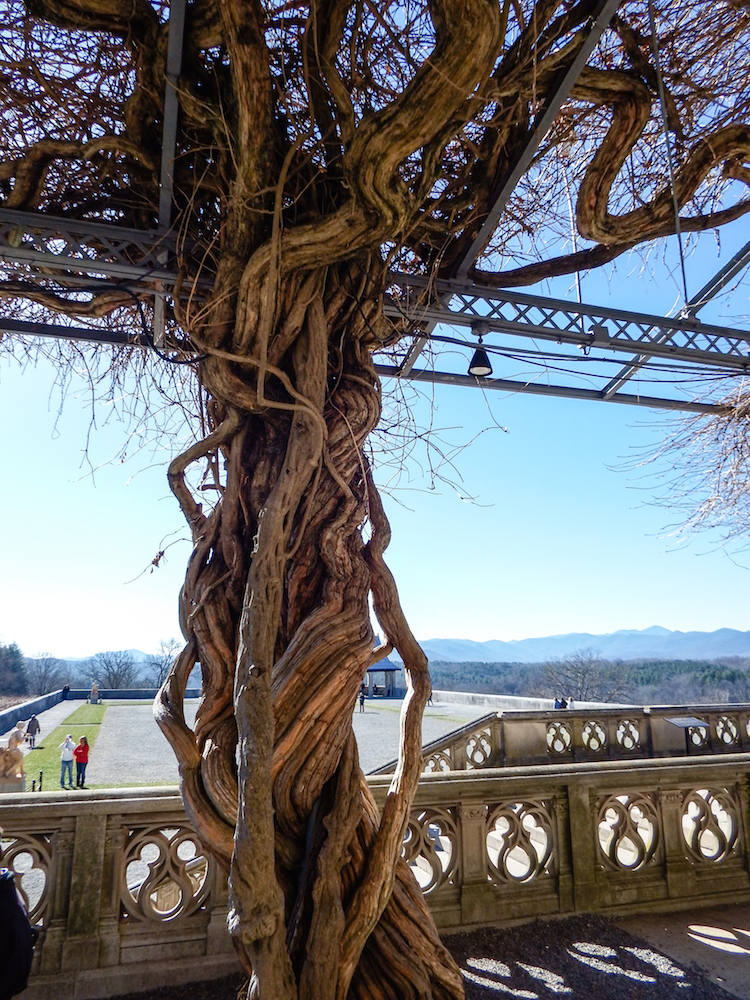 ---
Money Saving Tips
Buy your ticket online, over a week in advance.
Visit the Biltmore for 2 consecutive days to cram everything in. Your second day entry ticket will only be $10.
Plan any other tours (behind the scenes tours, additional house tours, winery excursions, etc.) in advance to save money on those prices as well (if you can).
[title type=special-h3 color=#555555 class=lauraquestion]Have you been to the Biltmore? Do you want to go?[/title]