House plants have become increasingly popular in recent years (hello fellow #plantlover). Not only do they add a touch of life and greenery to your home (or office), but they can also help improve air quality and reduce stress. So if you're in the market for some indoor plants, then check out these stores and garden centers in Greenville, SC to find your next house plant.
Before we get into it, what should you look for when shopping for your indoor plants?
Quality of plants: This one's pretty simple. You want healthy plants. If they look diseased or dying, move on.
Knowledgable staff: If you actually want help finding the perfect plant, don't be shy about asking questions and getting recommendations.
Range of products: You want options. Maybe you want a fully mature fiddle leaf fig or a small swiss cheese plant. Also, do you want to pick out a pot and soil here too? Will they actually pot it for you? I especially like a store that will pot my new house plant. One less step I have to worry about.
Prices: Indoor plants are pricey. Smaller stores may have better service and knowledge, but they may be more expensive than your larger garden center. Find what works best for you.
---
Local Plant Shops in Greenville SC
Augusta St (new location opening in late fall 2023)
Closed Sunday & Monday (Currently closed until new location opens)
Dog Friendly!
Grow your own happiness! This store offers a curated selection of indoor plants, knowledgable staff, and a load of fun events. My top choice for your new favorite local plant shop!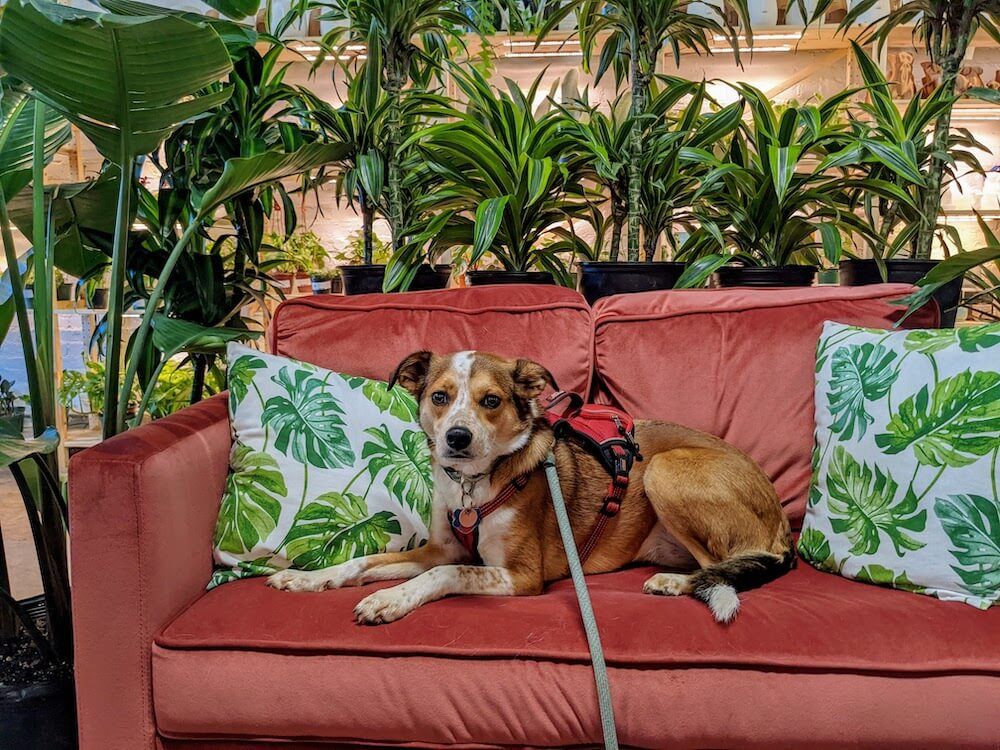 Village of West Greenville
Closed Monday
Tucked into the Village of West Greenville, the windows are filled with wonderful hanging plants and inside you'll find even more indoor plants to choose from.
Downtown Greenville
Open Everyday
Plant Stella carries unique and rare houseplants, serves boba tea and asian snacks, and brings in local live musicians. Plus they're dog friendly!
North Main
Closed Sundays
Stop in to find a space that is warm and welcoming, where you'll find gifts, house plants, local art, home decor, vintage pieces, + children's items.
Augusta St.
Open Everyday
Formerly Roots, this locally-owned plant shop offers a wide variety of indoor plants, from succulents and cacti to larger tropical plants.
---
Garden Centers
These garden centers have a plethora of plants (indoor and outdoor) to choose from. Most have greenhouses or sections inside where you'll find all of their house plants. Plus they are full garden centers, so expect soil, pots, decor, and more!
Conestee
Closed Sundays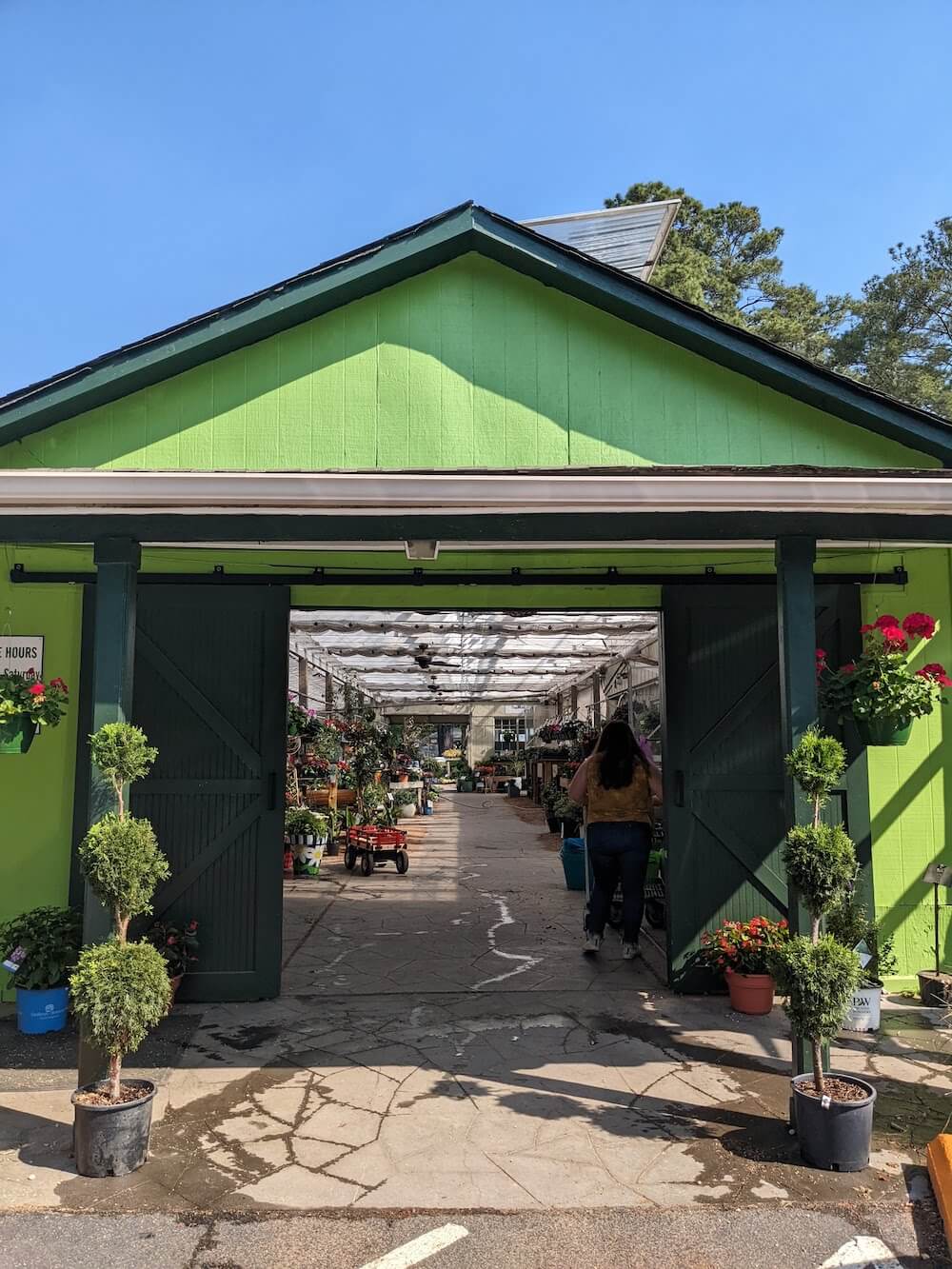 South Pleasantburg Nursery
S. Pleasantburg Dr.
Closed Sundays
Woodruff Road and Wade Hampton Blvd.
Closed Sundays
Five Forks
Closed Sundays
Taylors
Closed Sundays
---
Some Tips for Caring for Indoor Plants
Okay so you've secured your new house plant. Now what? Here are some of my favorite tips for keeping these beauties alive:
Water properly: You should be able to ask the store about your plant (some even have handouts on them) or look it up online. But a good rule of thumb is to water when the soil feels dry. Be careful not to over-water though, you absolutely don't want your baby to sit in standing water. And if your pot can't drain, this is extra important. I wanter most of my house plants once a week.
Provide adequate light: Again if the staff was knowledgable, you should have this info already. But in my experience, house plants like bright, indirect light. Be sure to rotate those babies every so often if they start to lean.
Keep an eye out for pests: Specifically spider mites, scale, and other insects. If you notice any small insects or webbing, you might have an infestation. Google is your friend here on how to treat.
If you are struggling more, be sure to look up more tips online (these are just the basics I follow). But hopefully your plants will be good to you.
And if you struggle, go for some super hardy plants, like the snake plant. Mine's been with me for 4 years now and still going strong.