Will this be your first visit to Fall for Greenville? Have you heard about how awesome this festival in Greenville, SC is, but aren't sure what to expect? Have no fear! After living in Greenville for several years, I feel like I finally have it down. And so I wanted to share my tips with you so that you too can make the most of this weekend.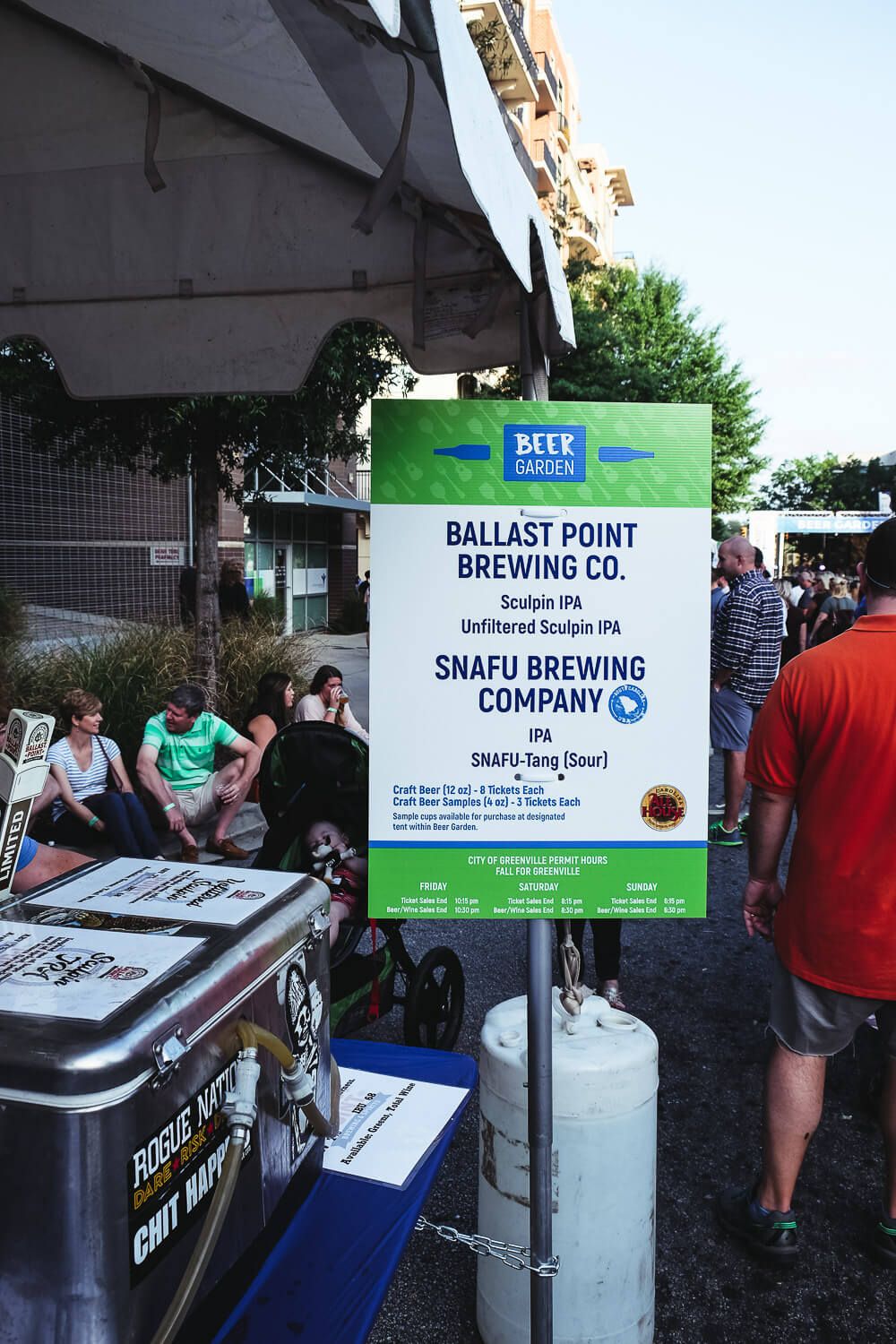 ---
What is Fall for Greenville?
This is not only Greenville's fall festival, but I'd argue that it is the Greenville festival. It is the one I look forward to all year. The one I put on my calendar in early summer so I know not to plan a trip that weekend.
But what is Fall for Greenville? Located in downtown Greenville, SC, Fall for Greenville is a 3 day event.
Over 50 restaurants will be set up along seven blocks of Main Street. Free entertainment, featuring more than 80+ acts, will be spread out among 6 stages throughout the festival.
And drinks? Regular soda, water, and domestic beer will be available at stands all along Main Street. Plus the Carolina Ale House Beer Garden (usually on McBee Avenue) will feature beers from 24 different breweries (in 2022).
Still unsure? Fall for Greenville is a 3 day outdoor event featuring amazing food, beer, and music. You definitely don't want to miss it.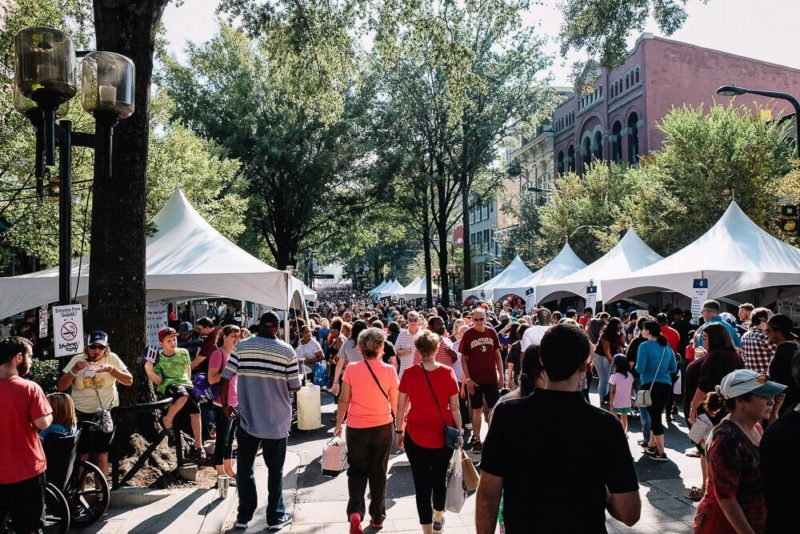 What to expect at Fall for Greenville
I'll break this down more below but I want to make something obvious right away. This may be Greenville's most popular festival. So there will be a lot of people there. Especially if the weather is nice. Which since the festival is in October, it usually is.
Expect tons of people. The biggest density of festival goers seem to hover around the Washington and McBee area if Main Street, but regardless there will be lots of people.
So that brings me to my next point…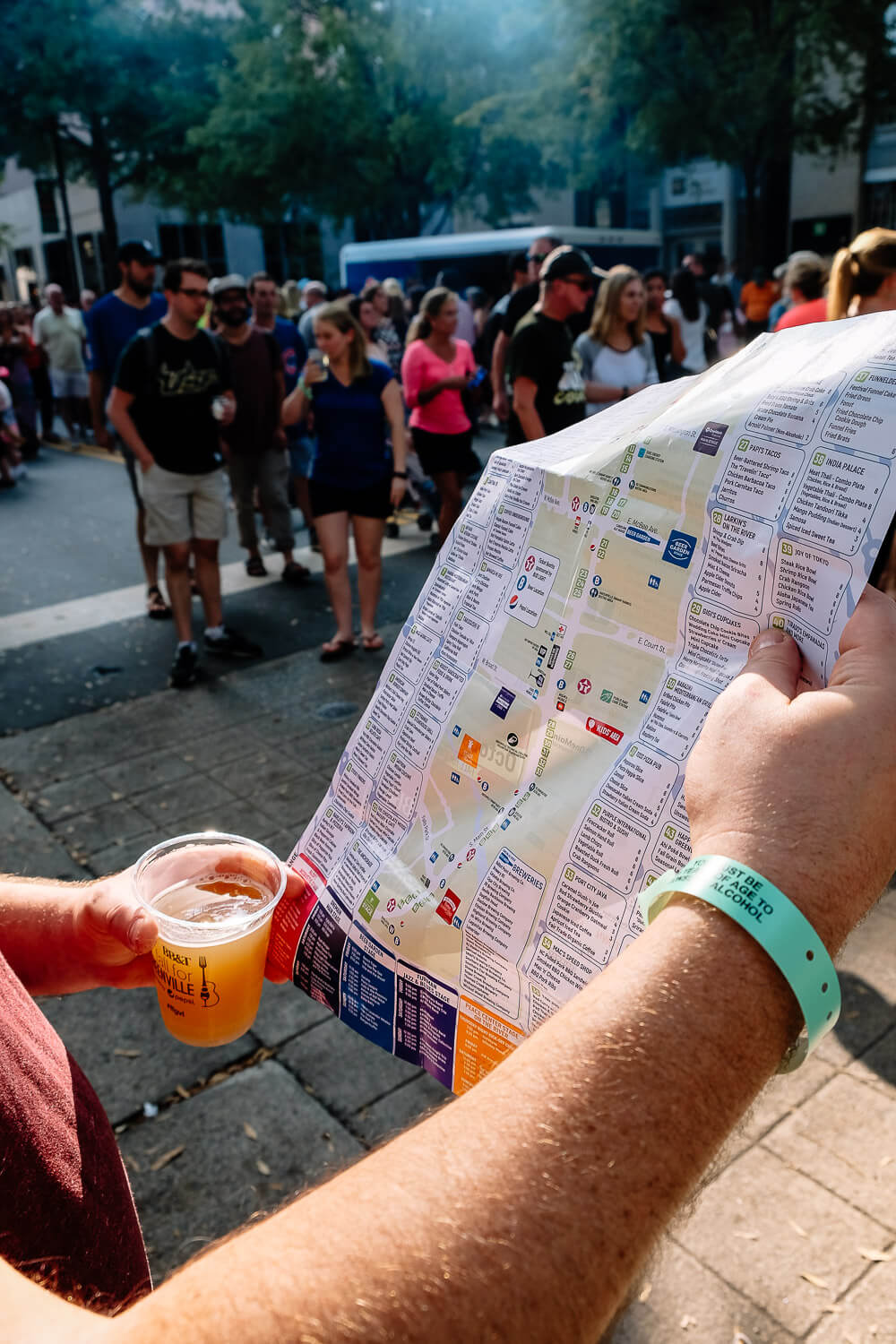 When is Fall for Greenville?
Fall for Greenville always lands on a weekend in October. For 2022, Fall for Greenville is scheduled for October 14-16th (Friday-Sunday).
Friday, October 14: 12pm-11pm
Saturday, October 15: 11am-9pm
Sunday, October 16: 12pm-7pm
There is also a Thursday night kickoff concert (5pm-10pm). But the main festival always falls Friday to Sunday.
So when should you go?
That answer relies on one important point. Music. If you are into music, definitely take a look at the Fall for Greenville lineup and plan out any concerts you need to see. This will determine the times you have to be at the festival.
If there aren't any acts you have to see, then you can do what I do. Usually (unless the weather disrupts this) the festival gets more crowded throughout the day. Therefore I try to be downtown for Friday and then either Saturday or Sunday for the first few hours.
The more into the afternoon and evening you go, the more crowded things will get. And the food vendors may start to run out of things. So if you want to beat the crowds, plan to go the first half the day, rather than the second half.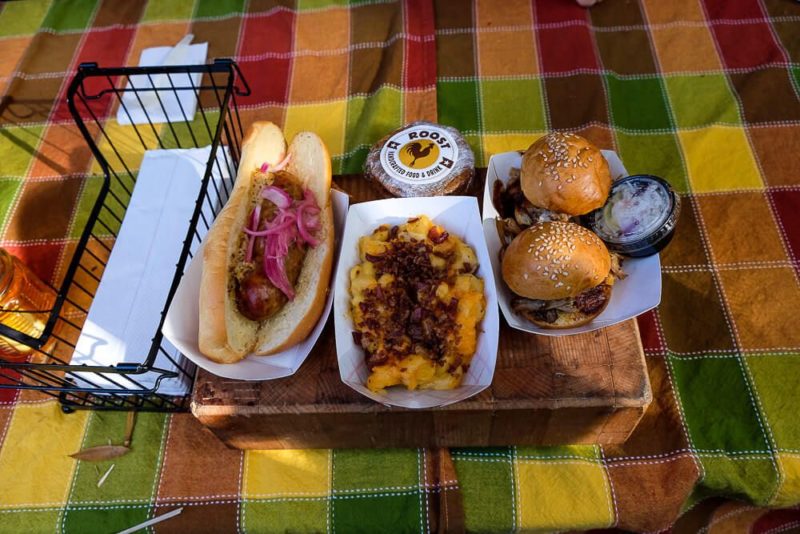 Why you go: Food, Beer, and Music
Okay now that we've covered the basics of what Fall for Greenville is, let's talk a little bit about the reasons why you're going.
Food.
Restaurants from all over Greenville will set up stands along Main street. If you want a list of all the restaurants, you can find it here. The Greenville classics (like Soby's) will have a tent as well as a few restaurants you may not have heard of before.
To buy the food, you'll need to purchase tickets (more on that below). How many tickets per food item though is up to the restaurant. It usually ranges from 8 tickets to just 2 (basically $8-$2).
Some stands are definitely more popular than others. So how you make your decision is up to you. I tend to focus on trying new things as well as getting my absolute favorites. (This basically means I eat a lot.)
But one thing is very important. If you see something you want to get, I'd suggest going ahead and getting it. Don't try to see the whole festival first before making your decision.
If the Pimento cheese pork biscuit calls to you (a favorite from a previous year), then go ahead and get it now! You never know when they might sell out of something. Or if by the time you reach the other end of the festival you don't have the strength to go all the way back.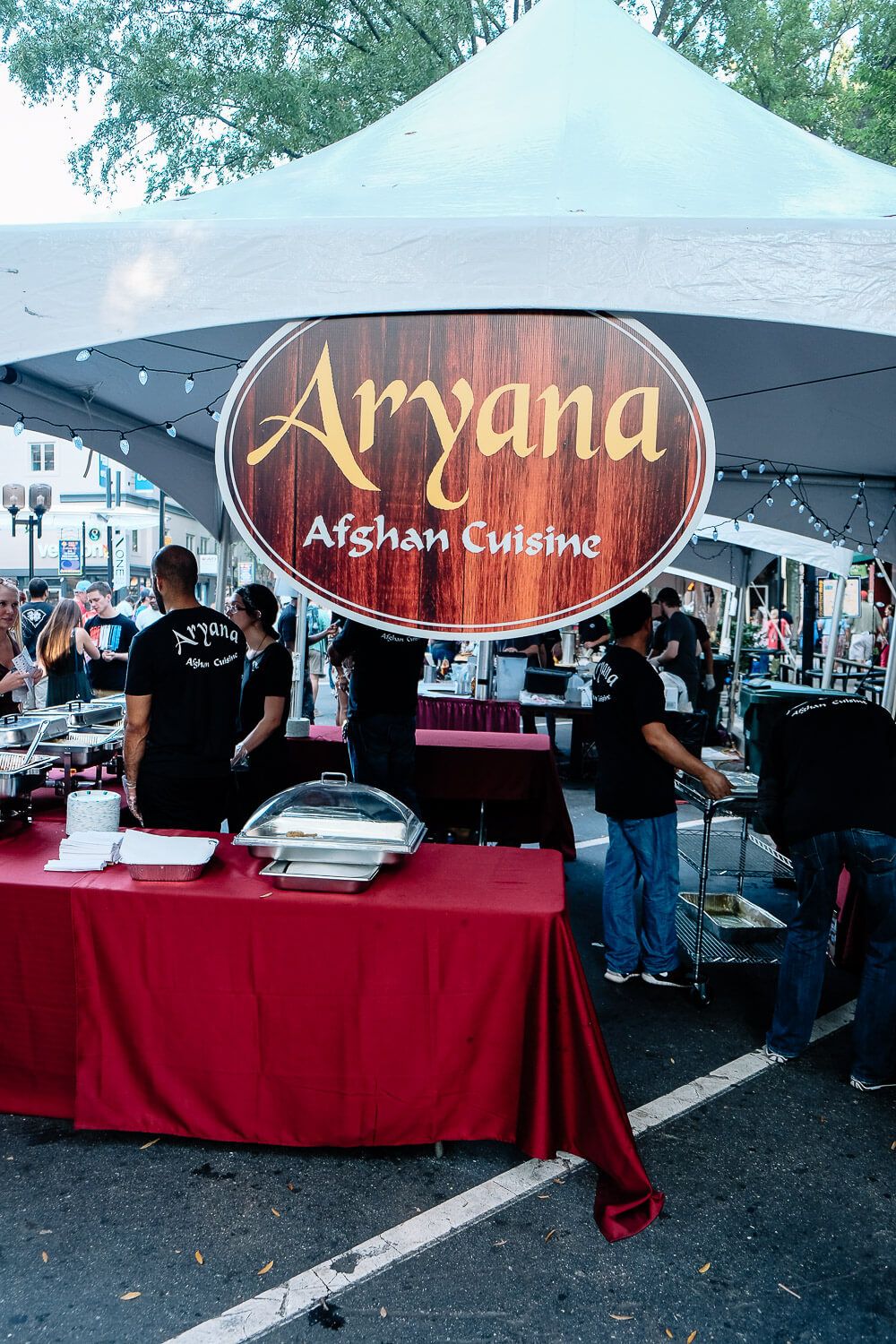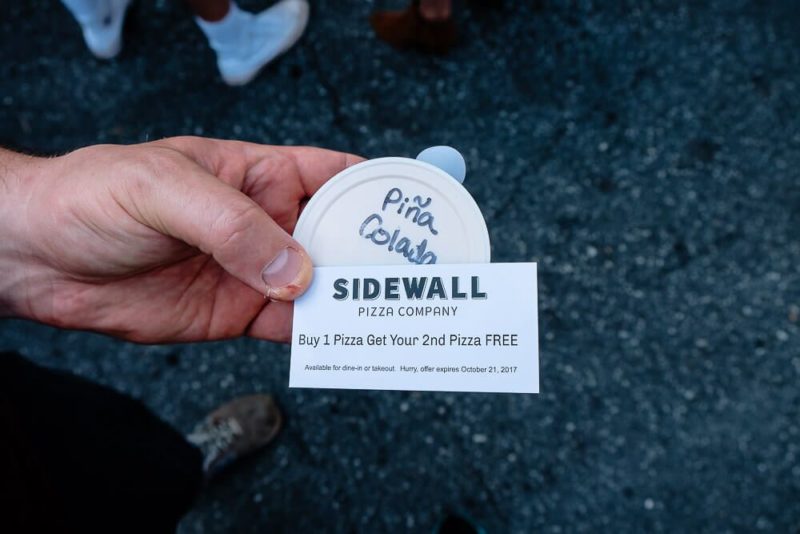 Beer.
The normal domestics (like Bud Light) are offered throughout the festival. But there is a craft beer garden located on W. McBee Avenue. This is where I spend all of my time drinking.
Breweries from all over the region head to Fall for Greenville. And this year's beer lineup looks delicious.
The beer though will definitely eat through some of your tickets. Normal domestic, draft beers are 5 tickets each and the craft beers are 6 tickets each. And for my wine drinkers, expect to pay 5 tickets.
Definitely think about how many beers you want to drink when you're buying your tickets. (Oh and you will need to get a special wristband to drink, expect to pay $1.)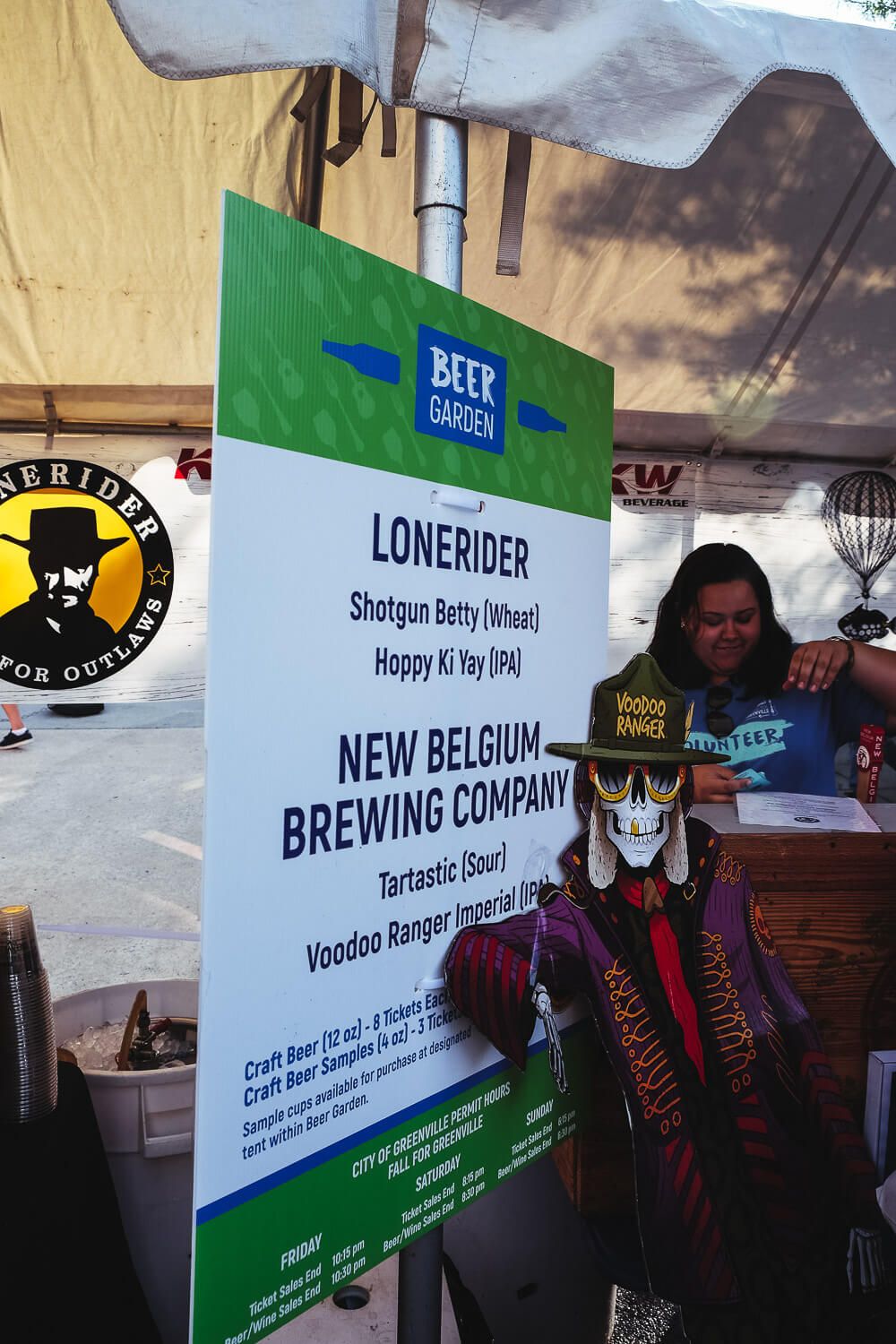 Music.
With food and beer in hand, I then head to the stages. To be honest, I'm not a huge music person. So I don't plan my day around the acts, but I do love all of the music. I tend to gravitate towards the Beer Garden Stage and the one on W. Washington St., but all of the acts are usually good.
And the best thing? All of them are free! So if you are on a budget and don't want to shell out a ton of money on food and drinks, you can still head to Fall for Greenville and enjoy a bunch of live music for free.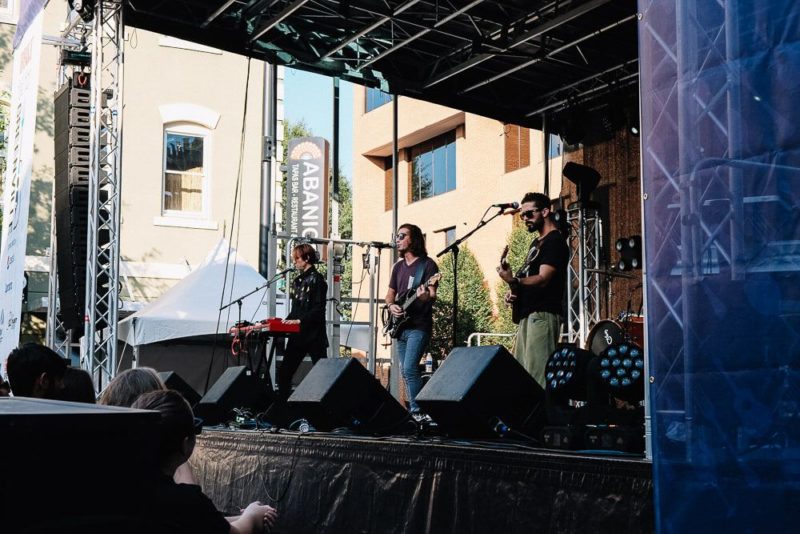 Fall for Greenville Tickets
As mentioned above, these "Taste Tickets" are just for food and drinks at the festival. You do not need a ticket to just go.
How many tickets do you need to get? This is a tough question because it really depends on how much you want to eat and drink.
Tickets are sold by the sheet. Each sheet costs $5 and contains 5 tickets. So $1 = 1 ticket.
So if you wanted $50 worth of tickets, you'd get 10 sheets (50 tickets). That's usually what I get to start for the two of us and sometimes I end up buying more. Why? Because of the beer.
Once we've both had two craft beers each (24 tickets), we're down nearly half of our tickets. That's why planning how much you want to drink is important!
There will be several ticket booths set up around the festival, so if you need more, you'll only be about a block or so away from a booth.
You can also Pre-Purchase your tickets. If you pre-purchase 10 sheets, you get 1 free! If you know you want to spend that much, I'd go this route and pick them up at Will Call. That's now what I do to get a few free tickets. More details here on how to pre-purchase tickets.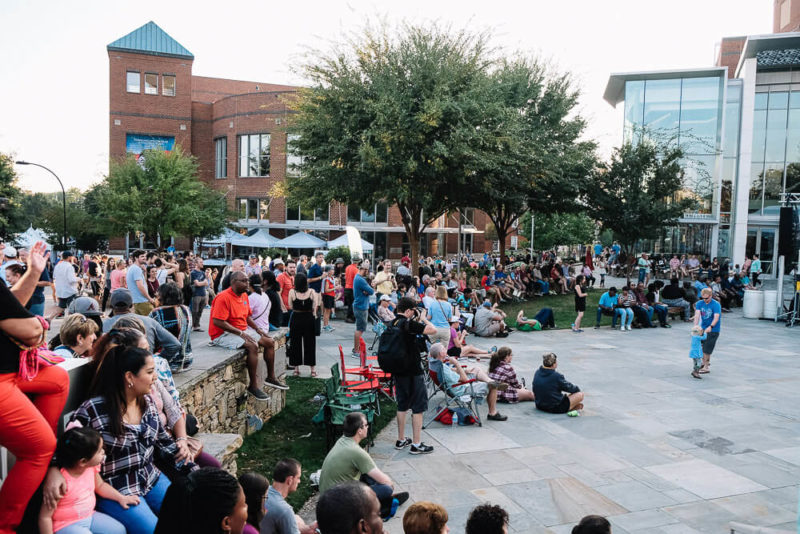 Where to park
With all of the road closures that are going to happen downtown, I'd plan to do one of the below options.
The first is to park in one of the central parking garages. Yes you will most likely have to pay (around $5). But finding free parking for Fall for Greenville will be all but impossible.
The second is to park at County Square (301 University Ridge) and ride the free trolley into the city for the festival. These trolleys will operate throughout the weekend and parking at County Square is free. They drop off at drop off at the intersection of Augusta and Main street.
Of course if you live close enough to walk, I'd consider it. When we lived in North Main my walk downtown was about 30 minutes, but we tended to walk to the festival every year instead of braving the parking situation.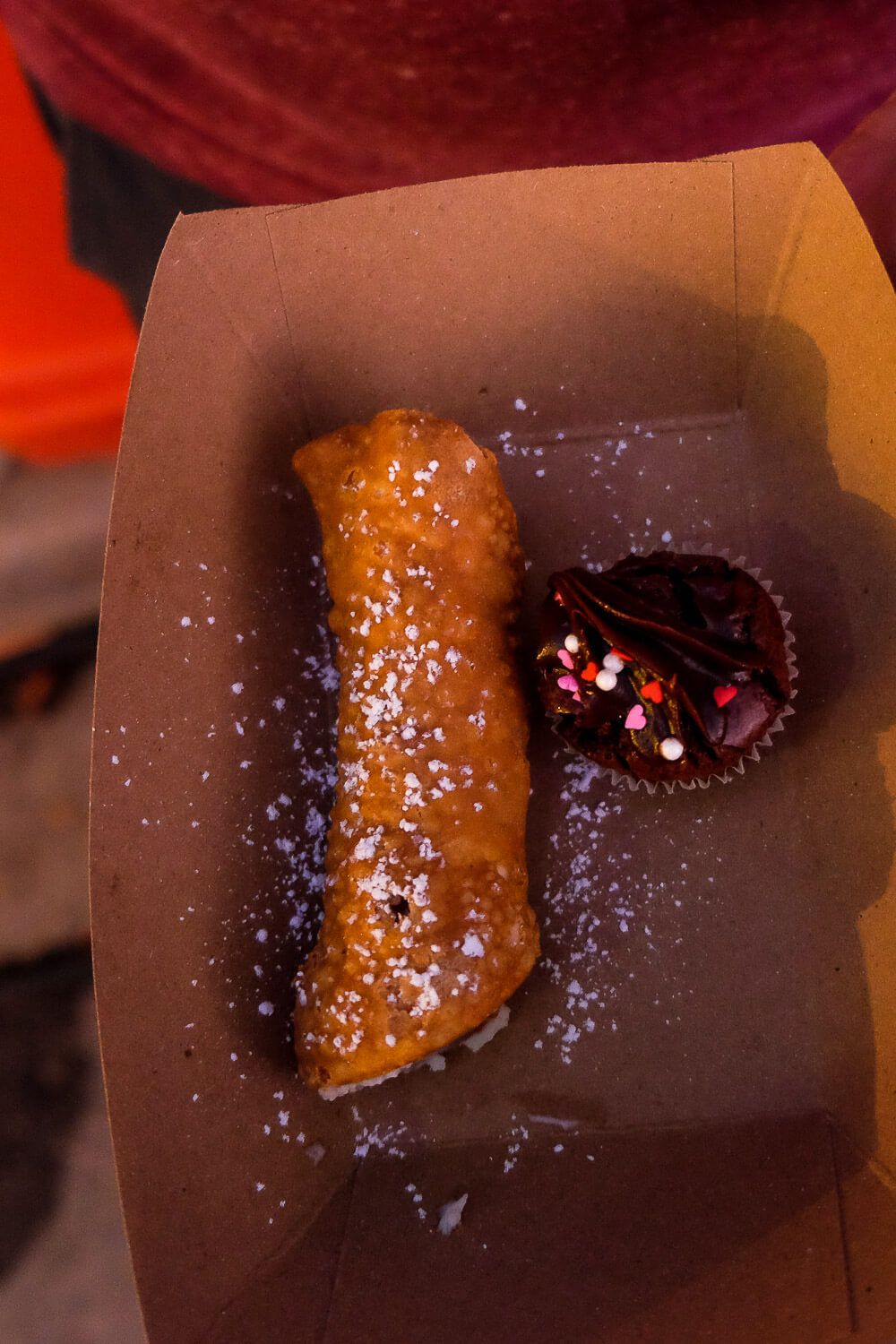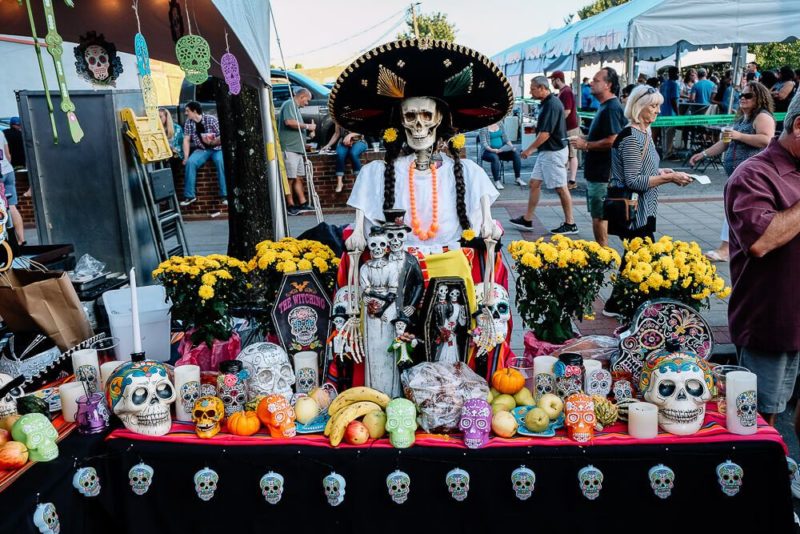 Where to stay
If you aren't from Greenville and want to come to the festival, then you may want to stay near downtown. You will be paying for that convenience though (prices are not cheap). The Westin is a classic downtown hotel, but there is also a Holiday Inn downtown as well. Both are still very expensive for the weekend.
If you need something cheaper, there are options like a Hampton out on I-385 and another Holiday Inn near Woodruff road.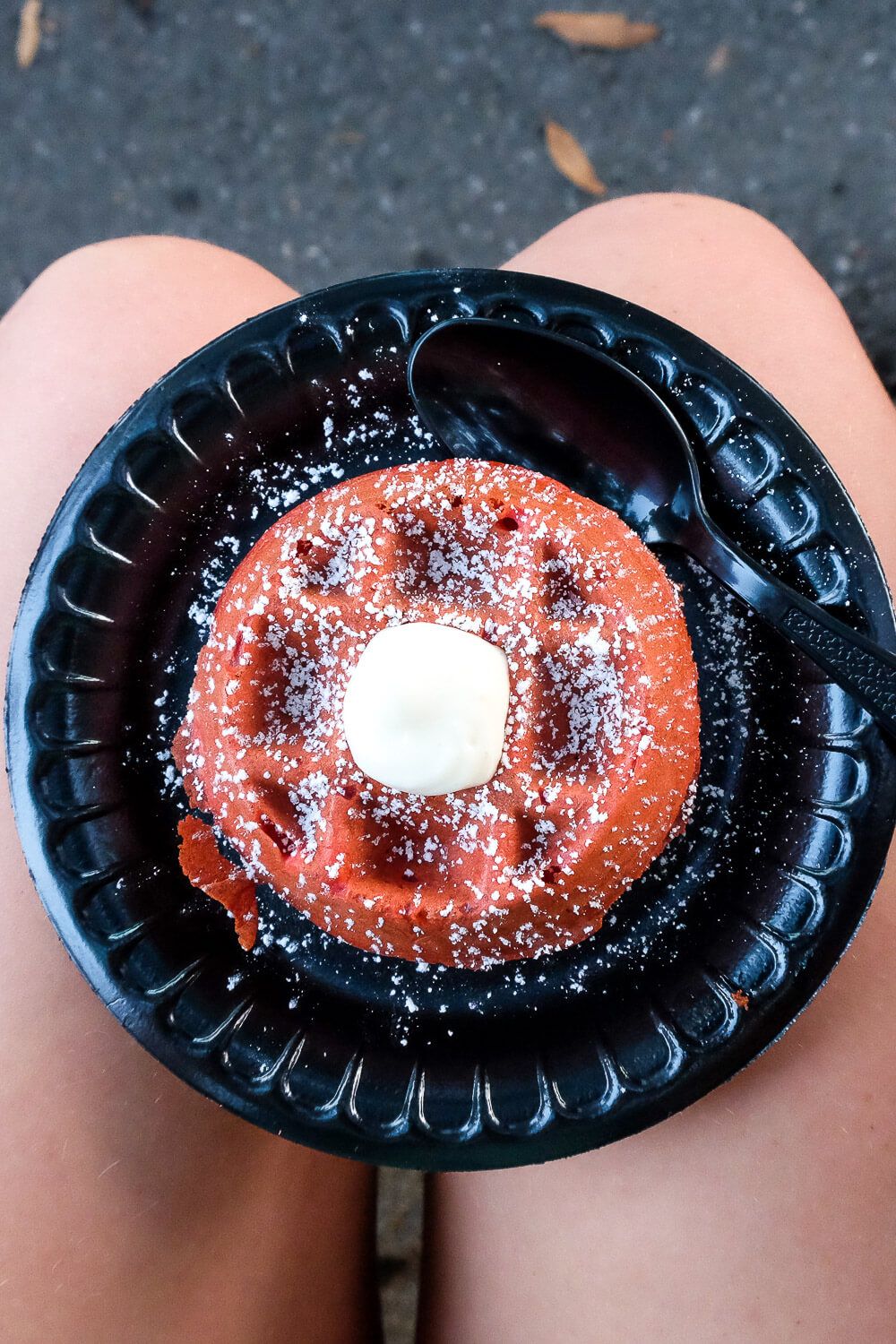 Are you planning to head to Fall for Greenville this year?