On my first trip to Bar Harbor four years ago, I had a goal. To see a seal. Some people want to spot whales and puffins, but I had my heart set on a seal. And one way you can get up close and personal with a seal is to go sea kayaking. My Dad was all for my quest, and so we signed up with one of the companies in town. Now, sadly, we did not have a seal close encounter. But, overall, I have fond memories of our day sea kayaking in Bar Harbor.
So for this trip, we decided to try again. Would we see a seal? (Spoiler alert: no.) But even if we didn't, would we have a good time?
Well, after much deliberation, I think I have come to two conclusions. For one, I think spotting a seal from a kayak is an extremely rare event.
And two, I don't think I ever want to go sea kayaking again. Or at least I will never go sea kayaking in Bar Harbor again.
I'm done. I'm good. I have no urge to stick my oar back into the waters around Mount Desert Island.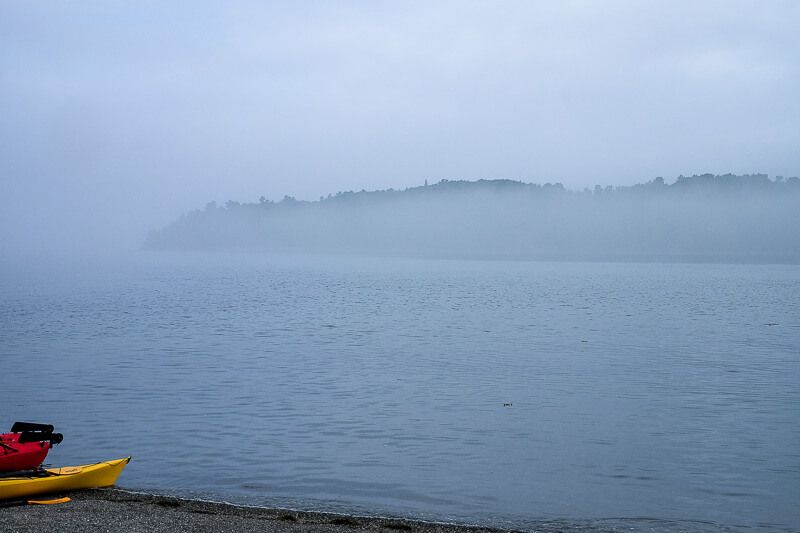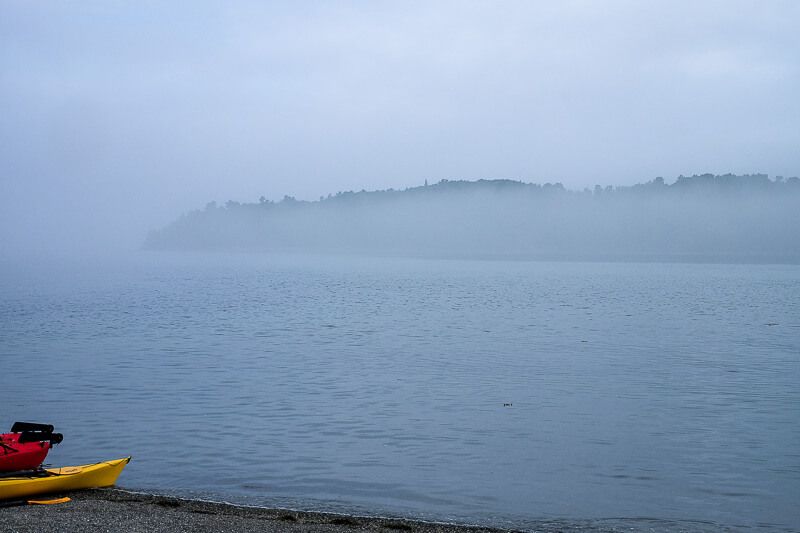 So what happened? Why my hesitance and reluctance?
Well, for one, nothing bad happened. It didn't rain on us and I didn't get flipped in my kayak or anything. It all comes down to one very simple fact.
I just didn't like it.
During our first trip, we had signed up for a half day with National Park Sea Kayak Tours. This company does tours on the quiet, western side of Mount Desert Island. And we spent about 2.5-3 hours out on the water. I remember seeing plenty of wildlife (but sadly no seals), and having a good time.
I also only remember one bad stretch of paddling during the final 30 minutes as we made our way down to Seal Cove (again the name is very misleading…). The rest of the trip was pretty easy.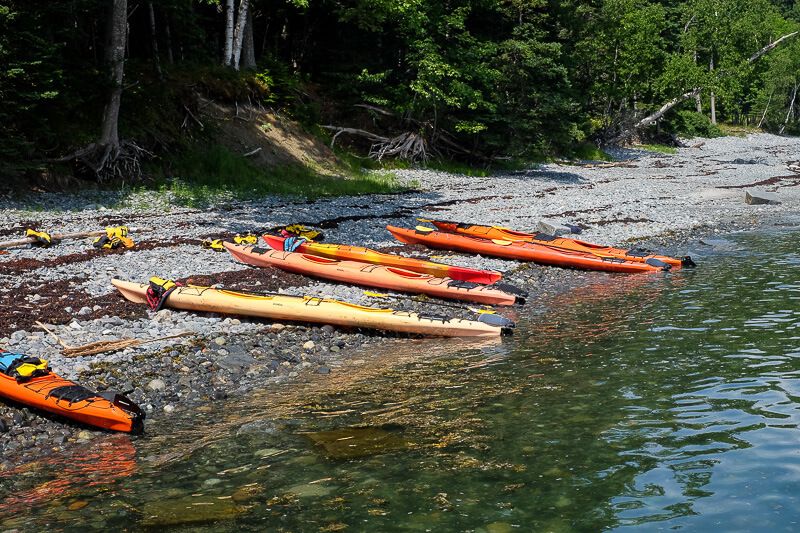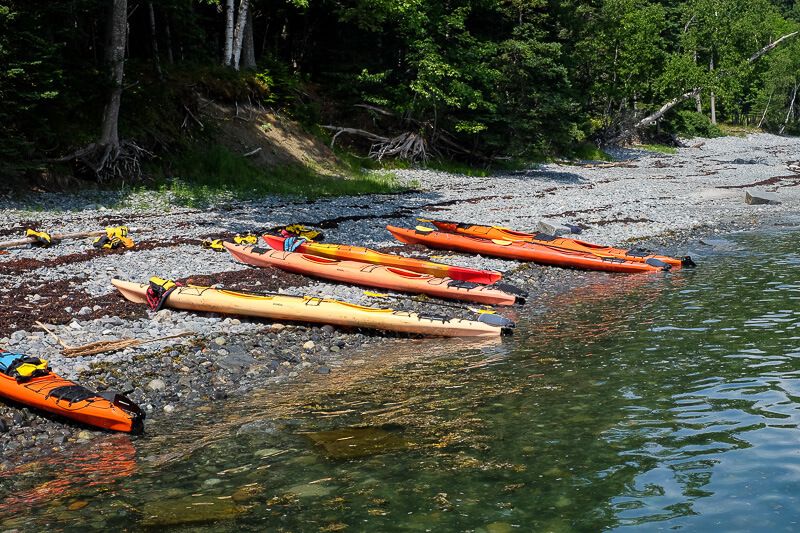 This time we decided to go with the other company in town to see if our luck would improve. So we signed up for a half day tour with Coastal Kayaking Tours. Instead of heading to the western side of the island, this tour promised to take us out into Frenchman Bay to see the Porcupine Islands.
The girl in the shop even said they had spotted seals the day before on that tour.
But as we woke up, the weather had other plans for us. A thick blanket of fog had descended on Bar Harbor and the Bay. And our worries were justified when we showed up to the shop. Instead of padding out towards the islands, we would have to stick close to the coastline and wind our way south for a bit and then come back up.
There would be no seals on this trip.
Trying to stay positive, we piled into the van and headed for the shoreline. We were decked out in a splash skirt (super becoming) and a life jacket. Each kayak also had a dry bag we could use for our valuables.
On the shoreline, we were divvied up into kayaks. My sister and I choose to go together. Being taller, I decided I would steer in the back.
Then we headed out. Jenny and I took the lead early on and stayed close to the guide. Paddling wasn't particularly hard…but steering was. And this was something I had not expected.
In order to steer the kayak, you had to use two paddles by your feet. Basically, pushing one of the paddles with one foot turned the rudder in one direction and pushing the other one moved the rudder in the other direction.
But what I didn't account for were the waves. If you didn't keep significant pressure on both paddles at all times, the waves would move the rudder and we would start to spin. And you had to push hard on the paddles to keep the rudder in the position you wanted.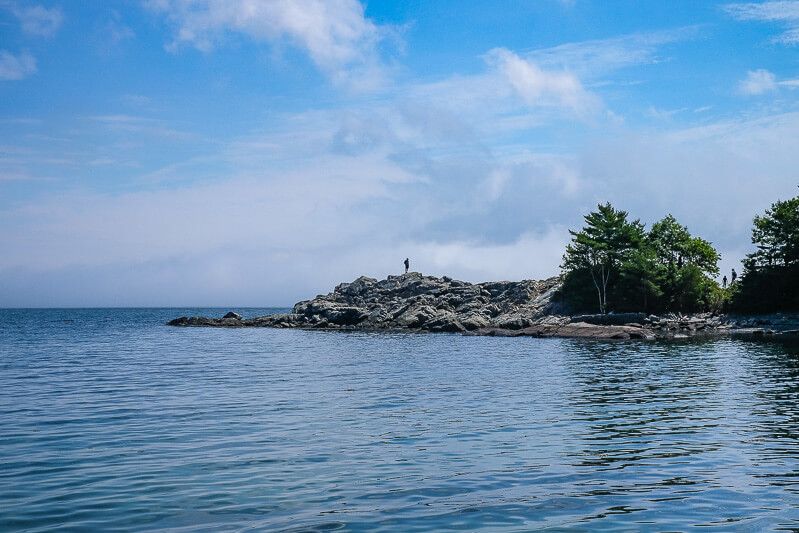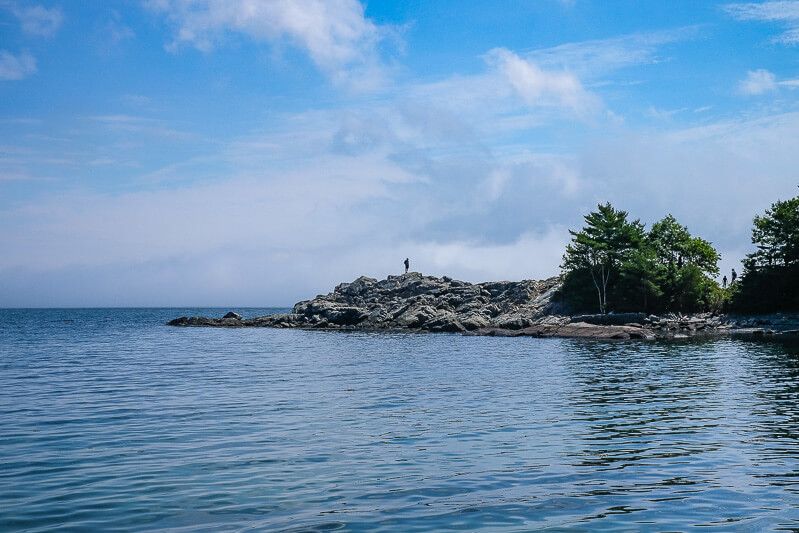 By the time we reached the halfway point for a brief snack/rest break, my legs were already cramping.
I adjusted the paddles to a hopefully better position, and then explored the coastline while munching on the snacks I had brought.
The fog from that morning was still lifting and it was pretty cool to watch it cover and then reveal a nearby island over the course of our break.
We also explored a nearby point and found a small crab hiding in a tide pool.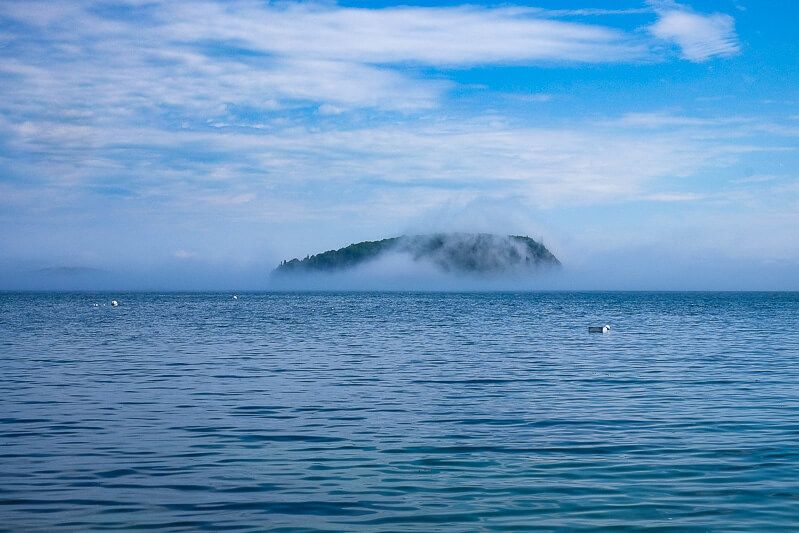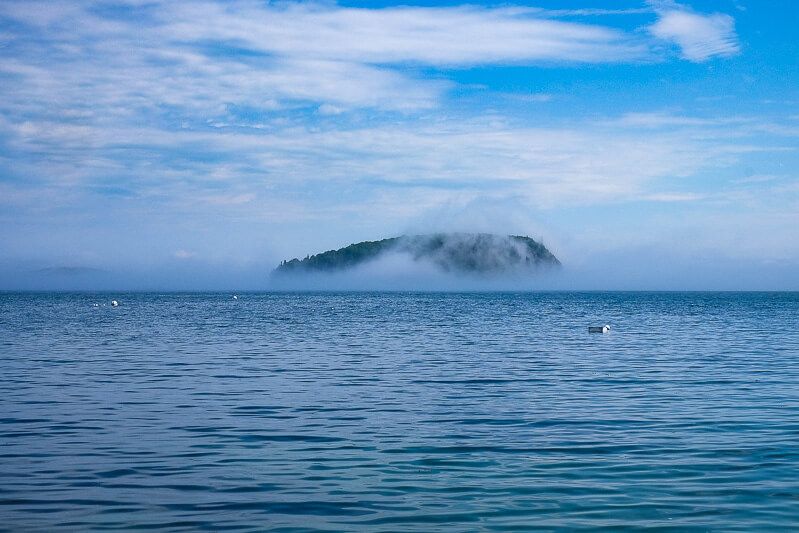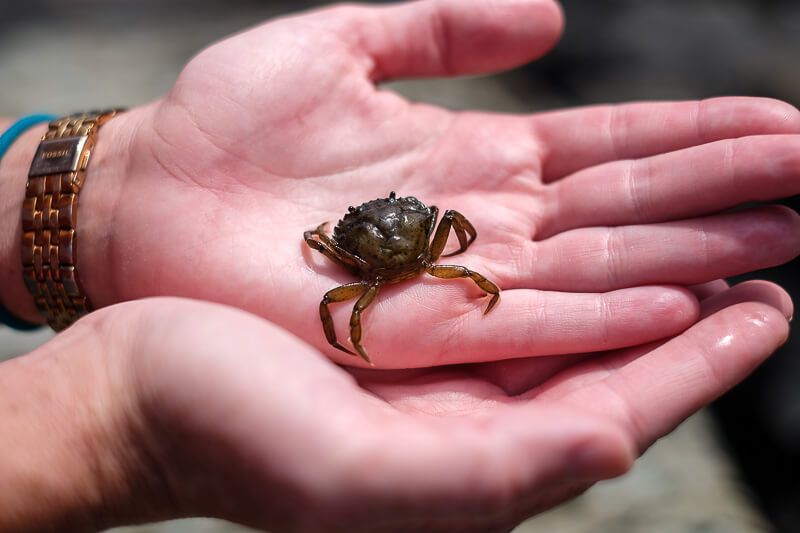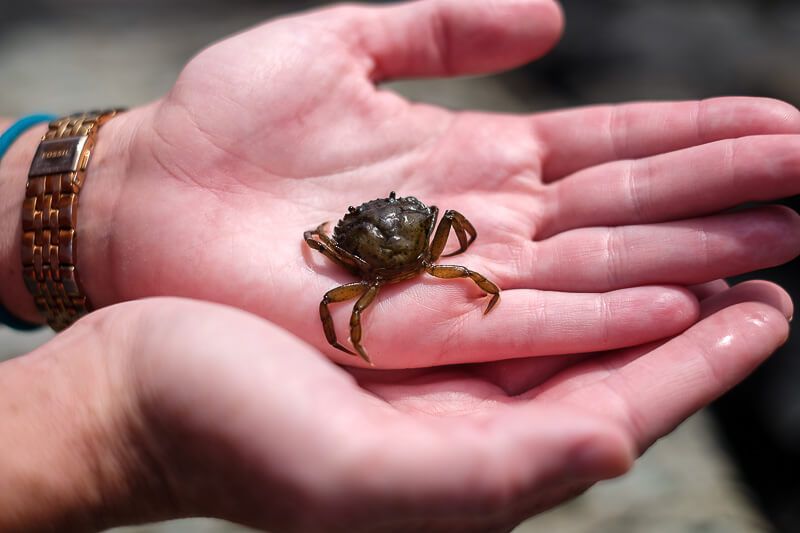 But too soon we were climbing back into the kayak. Though the new paddle position helped, it didn't fix the problem.
I thought maybe, just maybe, we would make it back to the start before my legs utterly gave up on me.
And then the wind started…and followed us. Literally it did not matter which way we turned, we seemed to paddling straight into the wind. As we neared the harbor and our guide told us we would circle around Bar Island first, I may have actually cried a little bit.
My legs were cramped, stuck, and burning in pain. And at that point, even my shoulders were beginning to give up on me.
By the time our kayak struck sand, I only had enough strength to crawl out of the boat.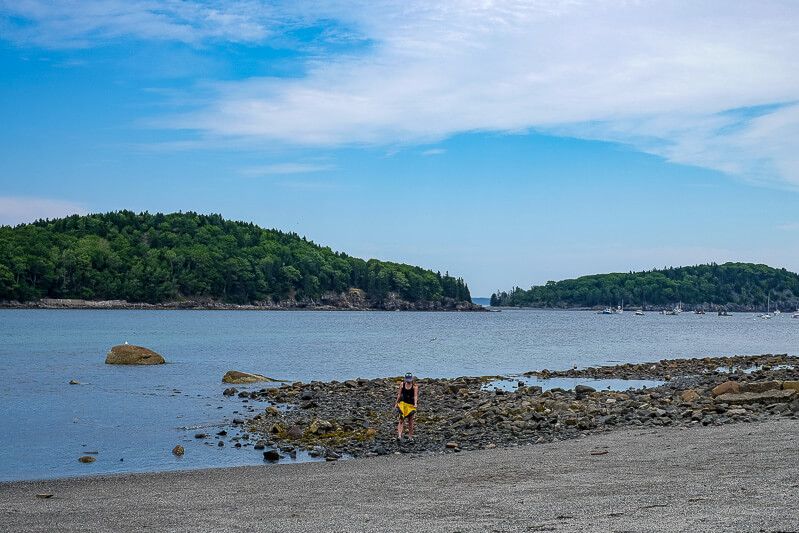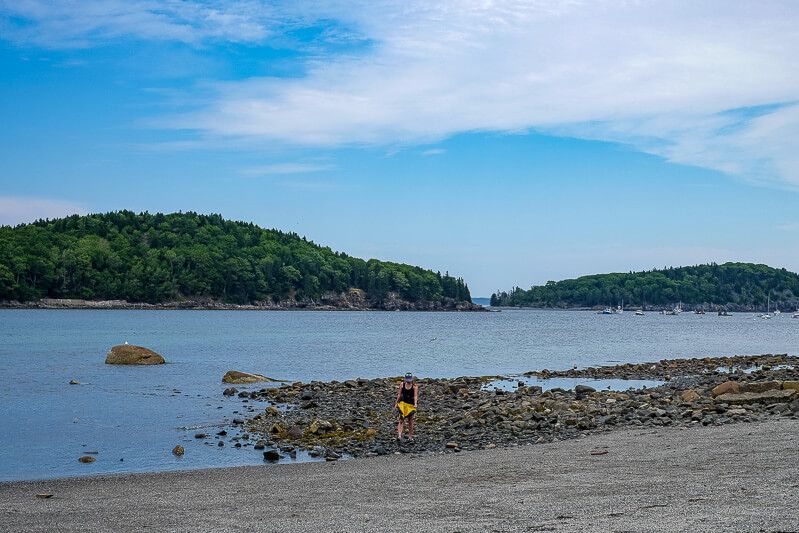 I was utterly exhausted. And not in a good way. I had already gone hiking and biking. And I would soon go rock climbing. All of those activities proved to be tiring, but none of them wore me out quite like sea kayaking did.
After getting back to the house after the tour, I collapsed in bed and then laid there as I tried to recover my strength. I felt so exhausted. My legs and arms heavy. My brain mush. I couldn't do anything for several hours. I was wasted in a way I never wanted to be again.
So, long story short, sea kayaking may not be for me…but I think I'm okay with that.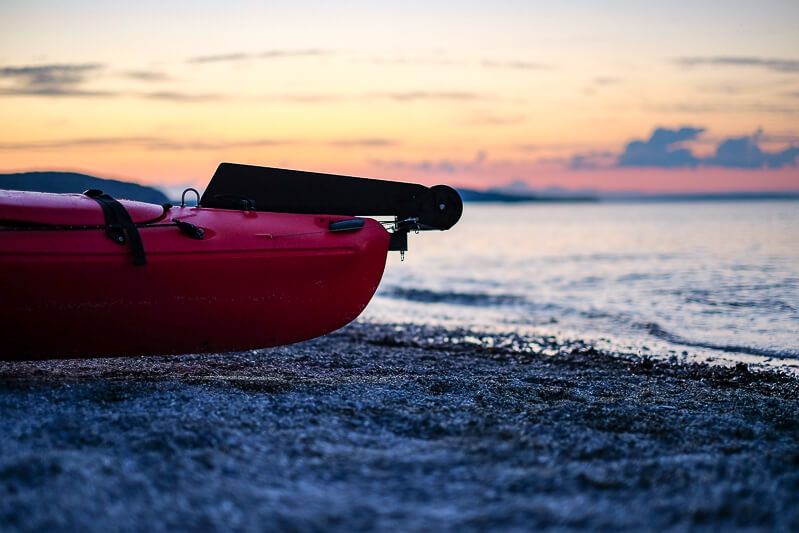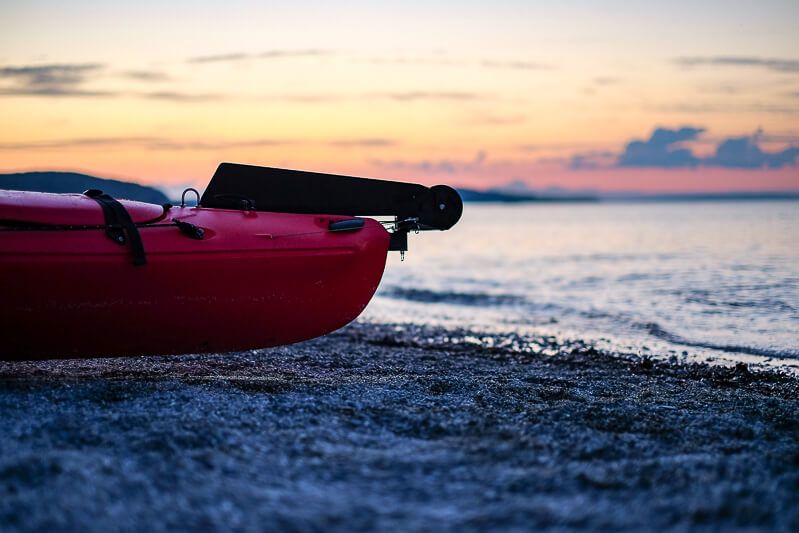 Do you enjoy sea kayaking?
---
Nitty Gritty
There are two companies in Bar Harbor you can book with. And both offer half day tours. Though be aware that sea kayaking in Bar Harbor is popular and if you do want to go, you'll have to book at least a couple of days in advance.
Planning your trip to Acadia National Park & Bar Harbor?
Itineraries & Guides
Hiking Trails
Other Things to Do in the National Park and in Bar Harbor:
Bass Harbor Lighthouse for sunset
Whale Watching Tour
Walk to Bar Island
Atlantic Brewery Tour
Ghost Tour
Where to Stay:
On our first trip to Bar Harbor we stayed at the Holiday Inn Regency. It was a little outside of town but was on the Island Explorer bus route which was handy.
If you want to stay in one of the classic Bar Harbor inns though, you can't beat the Bar Harbor Inn & Spa. This is literally in the heart of Bar Harbor.
When my whole family goes, we usually rent a house with VRBO or Airbnb. The extra space for 4 adults really comes in handy. There are several options in Bar Harbor and on Mount Desert Island.
There's also a few campgrounds in Acadia National Park as well if you'd like to stay in the park. Make sure to check the location of where they are.