Is Bermuda expensive? Well I don't want to give anything away, but yes. Yes it is. But that shouldn't dissuade you from visiting this amazing island. I mean, we spent more money in Italy and Germany. So it's definitely doable. Keep reading to find out how much a week in Bermuda costs!
Now first thing's first. We traveled to Bermuda on a budget. We stayed in Airbnbs, ordered take-out at local joints, and took buses, ferries, and scooters around the island instead of taxis.
If you're more of a luxury traveler or want more splurges, use this as your starting point and then add on from there!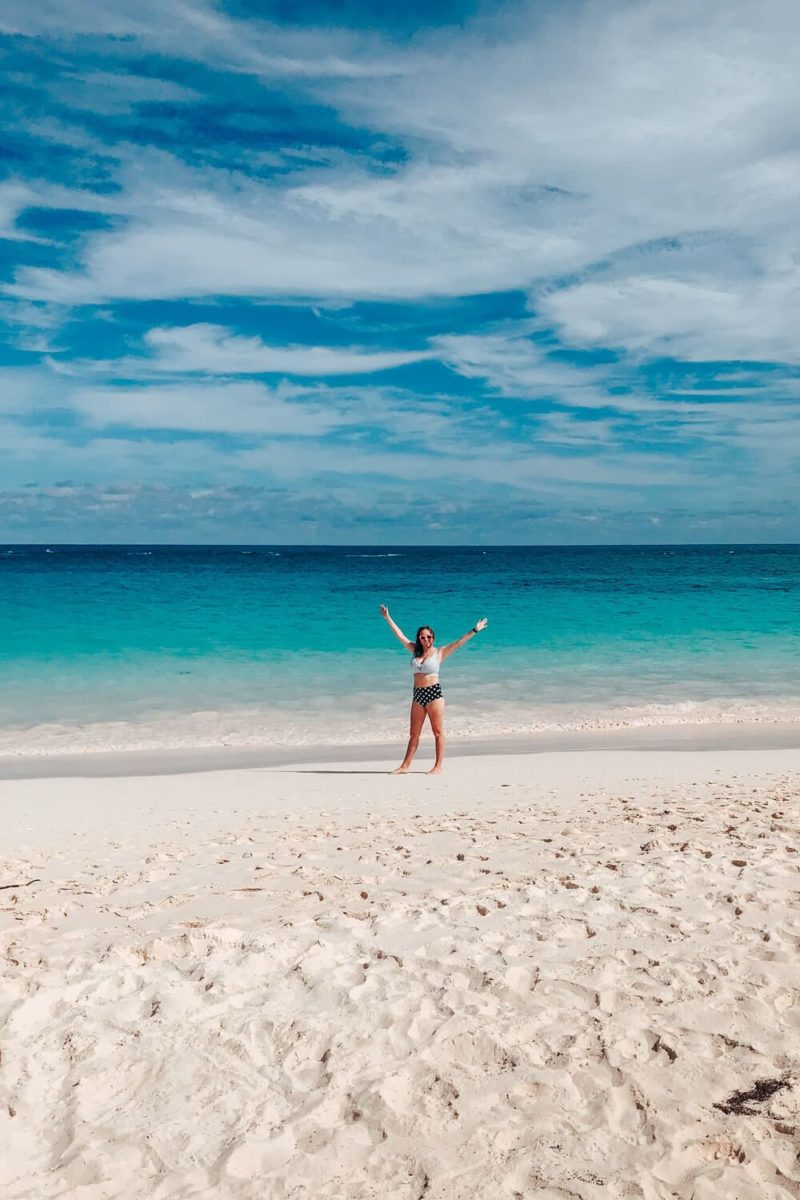 So how much did a week in Bermuda cost for 2 people?
$2,810.15
Per person you're looking at around $1,400 or $200/day if that makes more sense. But I break down each part of that total below. Not interested in scuba diving? See how much that cost us so you could save some money. (Hint: It cost a lot.)
---
How much does a trip to Bermuda Cost?
Flights
This is usually one of the biggest expenses for people. But you also tend to buy it several months out. I'm always torn about whether to include it in my total or "on-the-ground" expenses.
For this, it is represented in that total above. But we also used airline miles for most of the cost. And we did check one bag. Mostly due to our snorkeling gear and that we aren't light packers.
Flight Cost (after miles): $266.32
Checked Bags: $60
Total: $326.32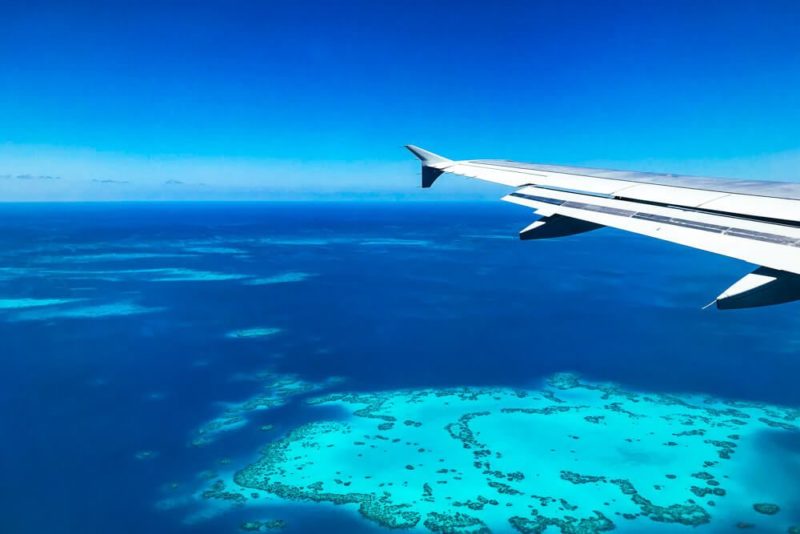 One way I get cheap flights (when I don't use miles) is that I sign up for Scott's Cheap Flights. I use the paid version, but they have an awesome free newsletter that will notify you about flight sales and deals for your airports.
I've used this service to score roundtrip tickets to Hong Kong for $450, Italy for $550, and Germany for $570. I'm not affiliated with them in anyway, but I love them.
---
Accommodation
Resorts and hotels are expensive on Bermuda. Like whoa, really expensive. A lot of bloggers recommend staying at the Hamilton Princess (because they were invited there by the hotel). But at like $450/night when I looked for my trip, it was a big hell no.
There are a lot of options around the island if you do want to go the resort route. Us though? We were looking for cheap but nice. And that led us to AirBnb.
4 Nights Hamilton Airbnb: $320.99
2 Nights St. George's Airbnb: $281.76
Total: $602.75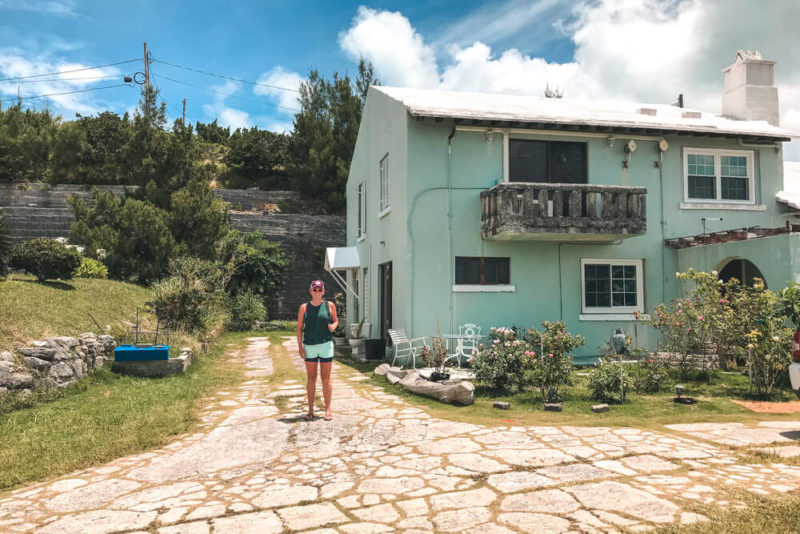 A few more notes about this. The first one (in Hamilton) was a private room. It was a small apartment, but our hosts were great. The second one was a private place (first floor apartment). That's the difference between the cost per night on those two.
---
Transportation
Want to really save money? Take the bus! The buses on Bermuda are great. Like really great. They go everywhere basically. But they do have a set schedule and stop running at certain times. Plus ferries are a great option as well.
When you get to Bermuda, get yourself one of the Bus Schedule pamphlets. This will show the stops, routes, rates, etc. Instead of getting a transportation pass, I'd buy the book of tickets. Though there are two different types of tickets. (3 zone and 14 zone)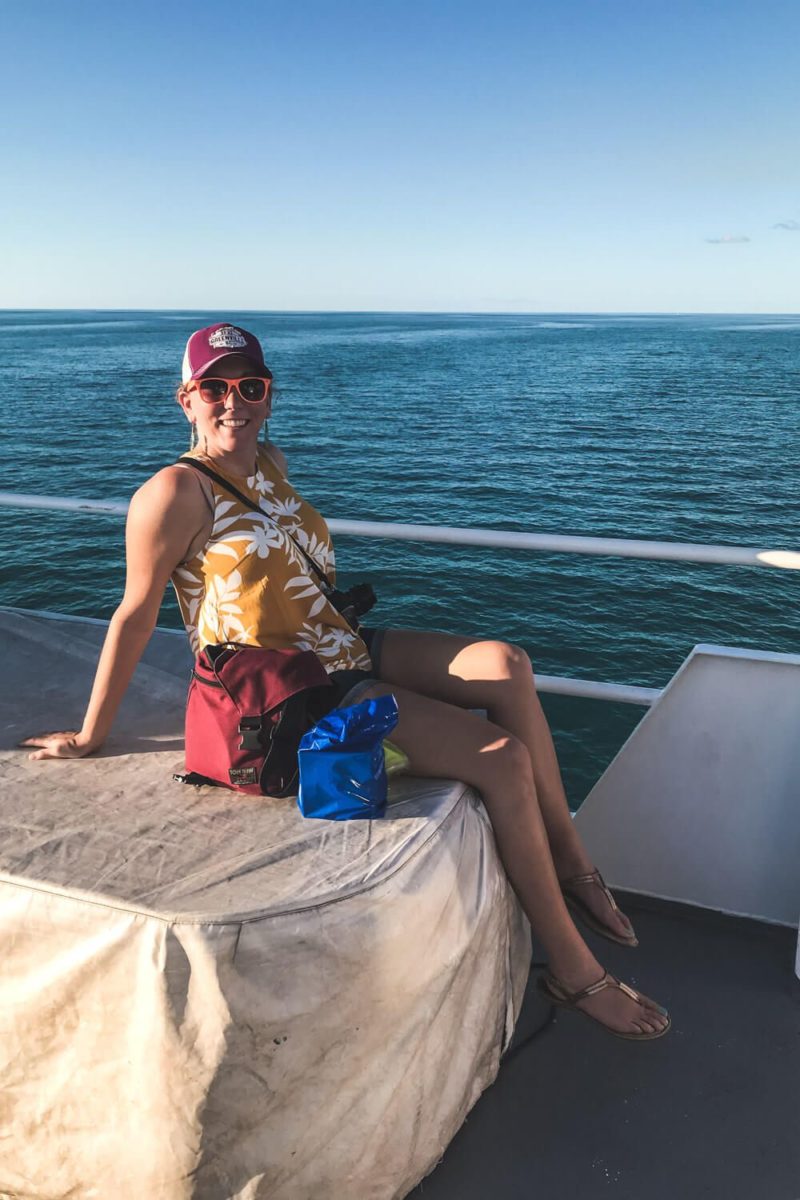 So be sure to know how far you're planning on going and which tickets you'll need. Check out the Bus Schedule online too for more information. And here's a helpful article with information on how to get around.
Other than buses, taxis are an option. Though we took only 2 for the whole trip. One from the airport to our first Airbnb. And one from the first Arbnb to the second. Because taxis be expensive. Oh and no luggage is allowed on the buses, so you may be forced to take a taxi.
2 Taxi Rides: $85
4 ferry tickets, 2 one day transportation passes, and 1 booklet of 3 zone bus tickets: $67.5
Total: $152.50
Want to rent a scooter? Check out excursions below for more information there!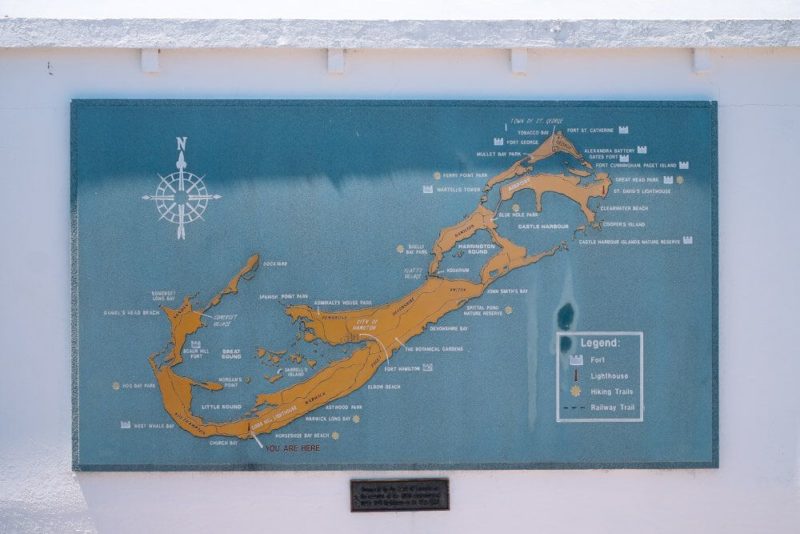 ---
Food & Drink
So you got to eat. And eating (and drinking) is expensive here. And it's hard to do it cheaply because the cheap food is expensive. Like two sandwiches with fries at a take-out only joint where we were the only tourists in line? Almost $40.
Now we skipped breakfast most days. A few times we stopped at City Cafe across from the main bus station in Hamilton and grabbed a sandwich to go in the morning. And one time we went to Rock Island Coffee for a (duh) coffee.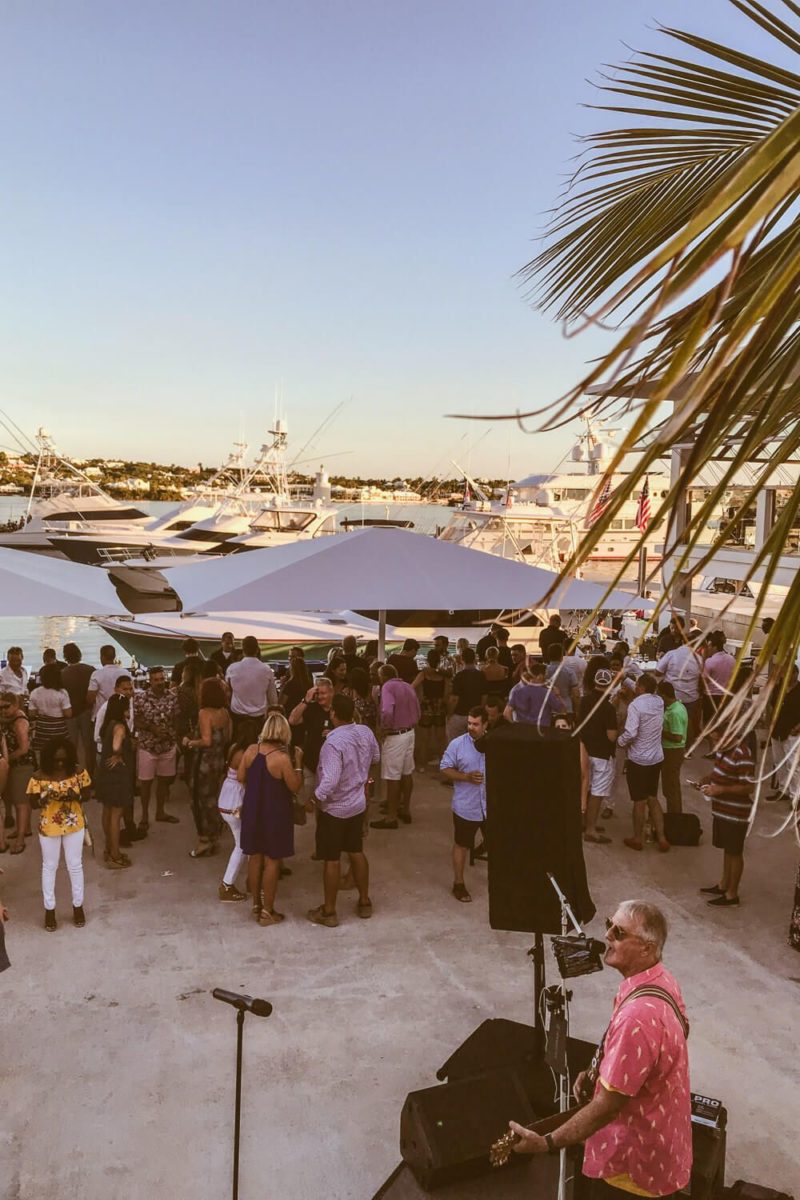 Friday night we went out and splurged a bit. Meaning we spent like $100 that night in drinks and such. But that's not hard to do when like every drink is easily $10-$15.
During the day we went to a few beach bars (like Rum Bum at Horseshoe Bay), but usually only got one drink each with our food.
Basically for our whole week in Bermuda, we went to only two restaurants where we had a real waitress and the rest of the time did take-out or bar food and still spent so much money.
Total: $871.93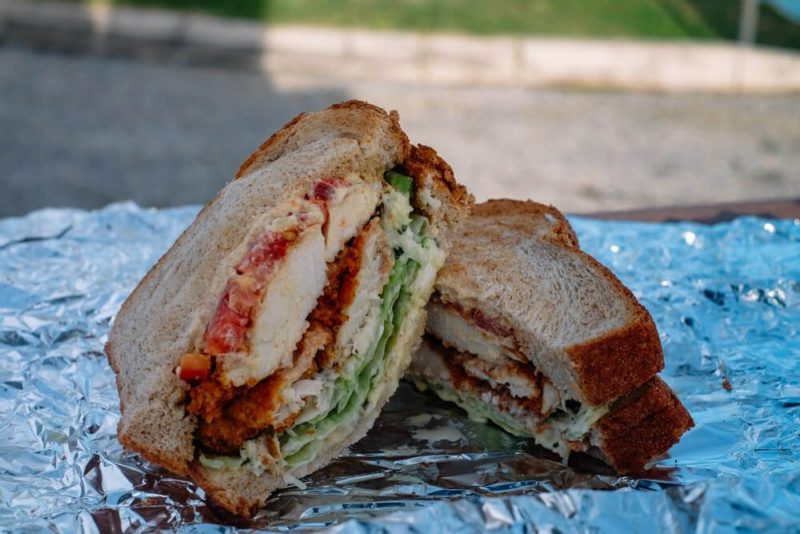 ---
Excursions
Want to know where we spent our money? Right here. These were our splurges. We knew that going into it and we planned for it.
But it's Bermuda, how can you not snorkel or scuba dive? And getting off the beach to do it is a must if you want to see some wrecks. For our scuba drive trip, we went with Blue Water Divers and they were great.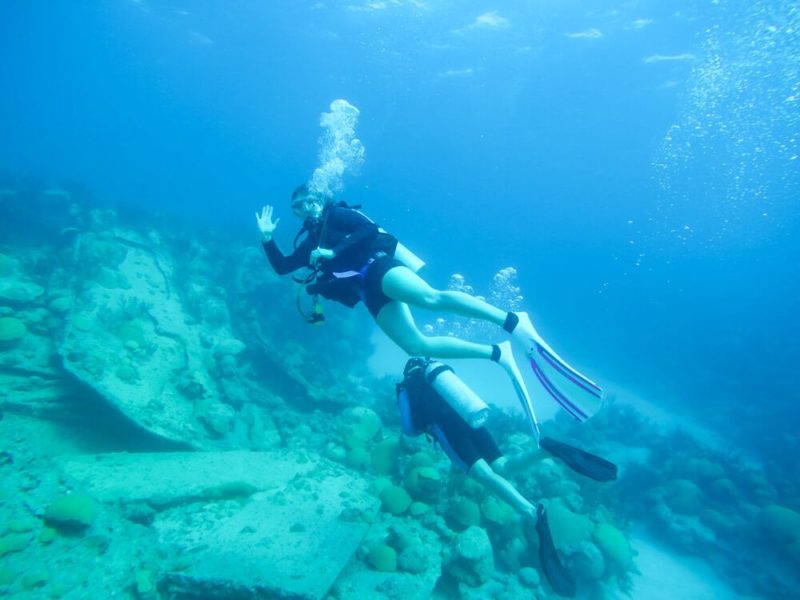 And I also knew that I wanted to rent scooters while I was there. (If you don't know, tourists can't rent cars in Bermuda. Your options are scooters or tiny electric cars.)
The scooters are like the same price as renting a car basically. And since I'm not great at driving a scooter with someone behind me – and I have more experience on a scooter than Ryan – we rented two.
Scuba Dive Trip for two: $350
Two scooter rentals for two days: $272
Other (fort entry, lighthouse entry, etc.): $48
Total: $670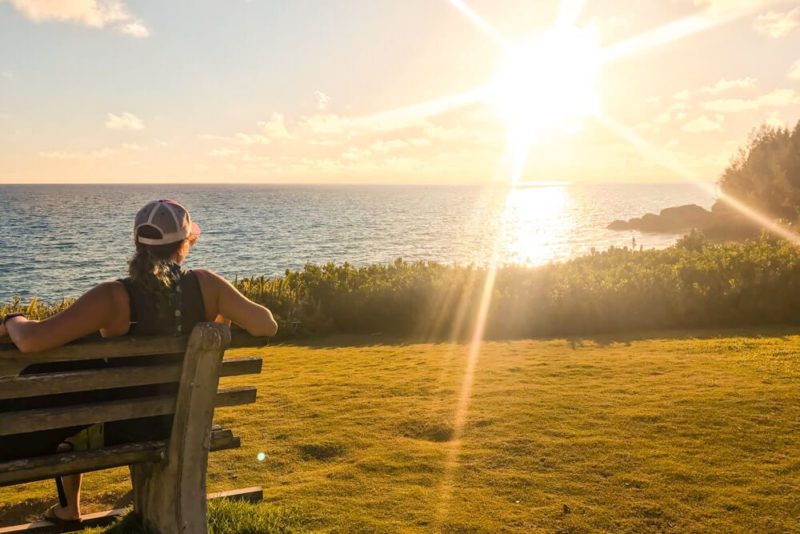 ---
Souvenirs
For other vacations this amount has sometimes been very, very, very high. (Hello German Christmas Markets.) But I tried to keep it in check in Bermuda.
And other than getting a few standard souvenirs (magnet, ornament, and small paintings), half of this cost below is from one store: The Bermuda Perfumery.
This is a real swanky perfume shop in St. George's. And since I was in the market for new perfume anyway, I decided why not. I got a small sampler kit, and three soaps.
Total: $186.65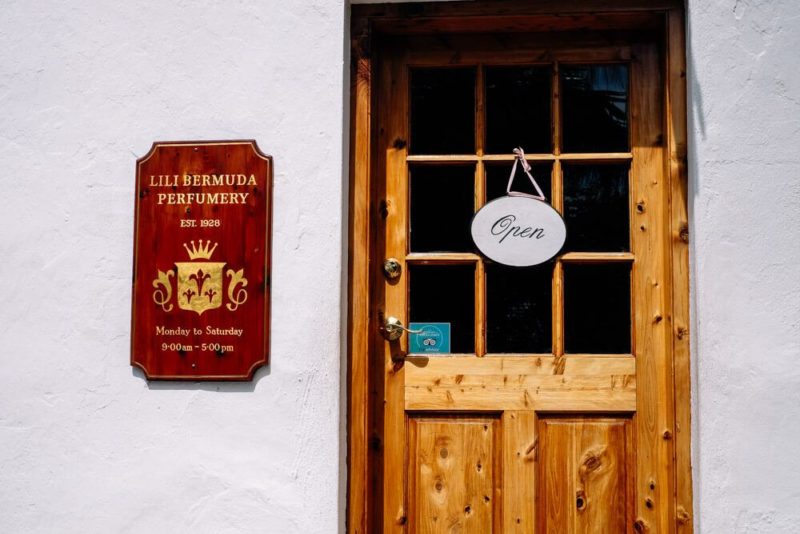 ---
How to save money in Bermuda
Book early and go in the off season. I did neither of these. I booked relatively late (less than 2 months) and went over July 4th weekend. So I think it's fair to say that a lot of the cheaper options available to me were taken. And the hotels had high rates over the holiday weekend.
Stay in Hamilton. Want to stay right on the beach? If that's what you want, then do it! But know that you'll be kind of secluded out there. Yes a bus route might go by (hopefully more than one), but it may only run once or twice an hour.
Which means taxis. Which are expensive. So if you want more food options and have the buses and ferries at your disposal, stay in Hamilton. You can take a bus down to the beach or a ferry over to the Dockyard. You'll just have more options.
And you can do what we did. Spend half the time in Hamilton and half in St. George's so that we could focus our attention on the west and then east part of the island. Without the need to get back and forth.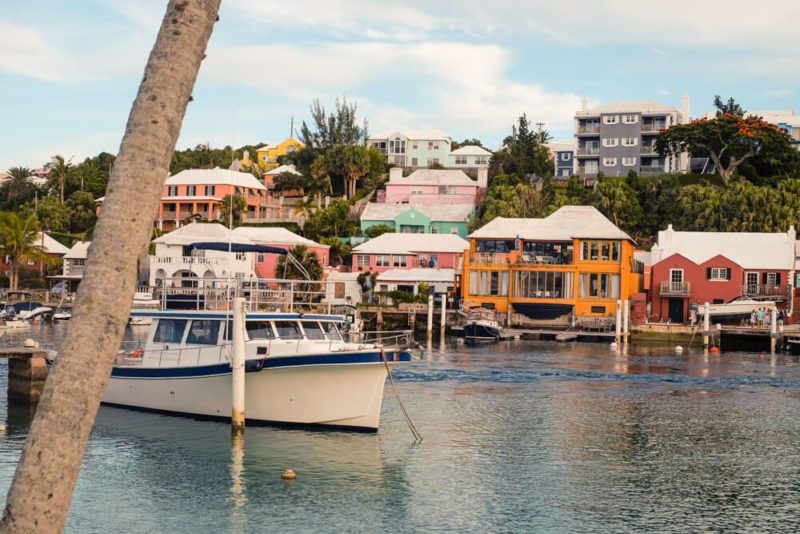 Avoid taxis. This kind of goes with the above, but really – avoid them if you can. And if the buses don't work out and you want to avoid the taxi, think about renting a scooter.
As an example, we rented scooters for 2 days. For one of those days we went scuba diving. The taxi fare to the scuba dive place from Hamilton was like $50. And we needed to get there before the buses started to run.
Saving money on that taxi fare (both ways) almost paid for one of the scooters itself. Plus then we had the freedom to go about the island as we wanted for those 2 days. So we used the time to visit some beaches and sites that would have been harder to do via the bus system.
Eat local. Food is expensive. So instead we ate a lot of takeout and foot at the beach bars (which wasn't that much more expensive than some of the local places we went to).
Ask the locals where they like to eat. Our taxi driver told us about Seaside Grill and then I found Woodys on Google but our waitress the next night recommended it to us as a local place. We also liked Jamaican Grill downtown and City Cafe opposite the bus station.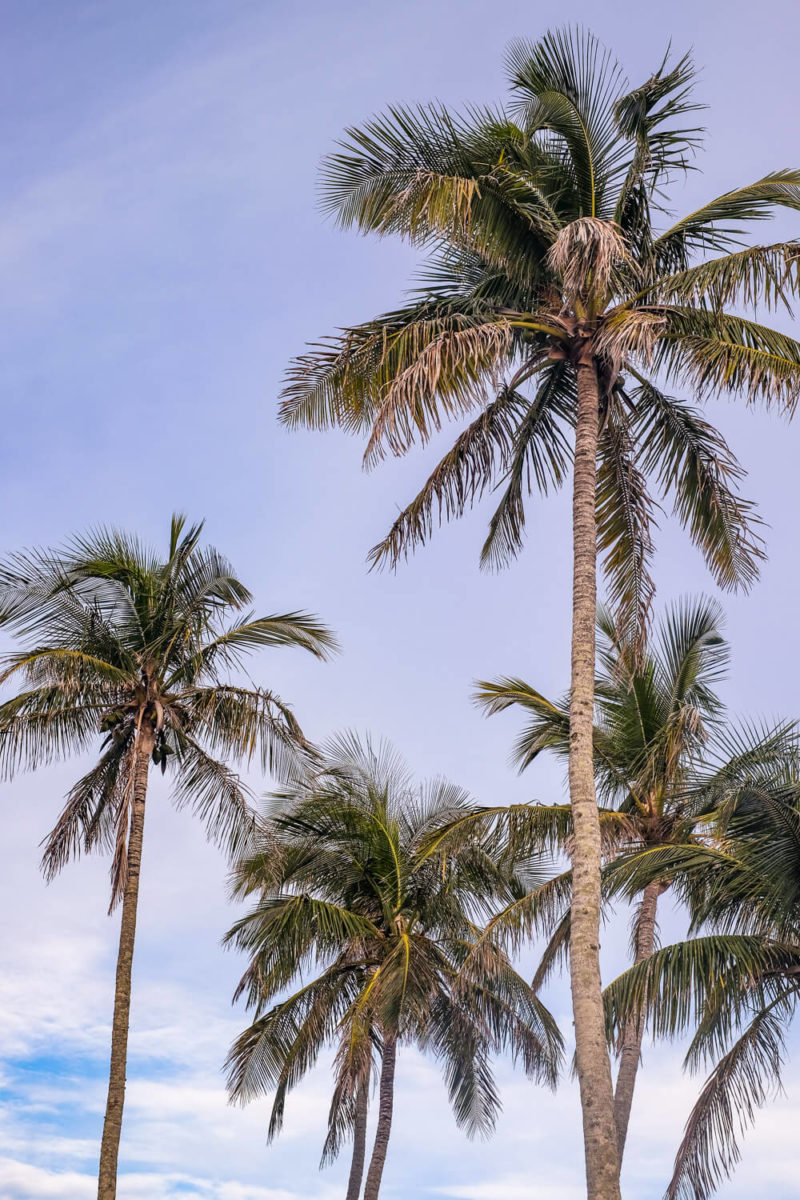 Have a great time in Bermuda!
Planning a trip to Bermuda?
Itineraries and Guides:
Things to Do:
Where to Stay:
Bermuda is expensive. And so most hotels and resorts are pricey as well. May people think the Hamilton Princess is marvelous. But it was out of our price range. Instead we went with Airbnb. We stayed in Hamilton for 4 nights and outside St. George's for 2. And spent only about $100/night.
Where to Eat:
We didn't eat fancy so if that's what you're after, you may want to look elsewhere.