So you want to go to Italy but need the answer to this question first: How much does a trip to Italy cost? I get it. I was there. I know how expensive parts of Europe can be. And though my budget may have adjusted as I've gotten older, I'm still very conscientious about my money. And in case you have a similar feeling, I want to help you out.
This article shows every expense for our 10 day trip to Italy.
The expenses broken down below include everything from the moment we got on the plane to the moment we got off it. I'm not including our travel expenses to the airport. But please factor that into your budget.
(Think gas, food, airport food, and airport parking.)
Also note that I converted all Euros to US dollars. But we did luck out and go when the exchange rate was pretty reasonable.
So here it is, the cost for a 10 day trip to Italy for two people:
$3,653.82
So read on for the full breakdown to see exactly where all that money went.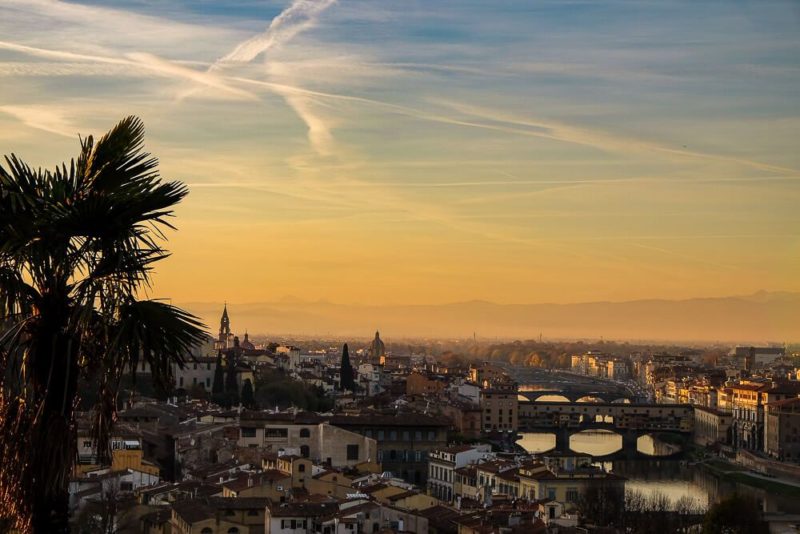 ---
How Much Does A Trip To Italy Cost?
Transportation
Flights: $1,102.52
Train Tickets: $559
Vaporetto Tickets: $39
Milan Subway Tickets: $7
Left Luggage: $7
We got fairly cheap flights to Milan (only about $550 per person). But we did spend a lot of time on trains. That price includes tickets for 3 big journeys (Milan->Venice, Venice->Florence, & Florence->Milan). Each of these routes was about $50/person.
Want to know how I score cheap flights? I use Scott's Cheap Flights! It alerts you to deals for airports near you. If I'm not using my miles, I'm using Scott's Cheap Flights.
We also took a day trip to Pisa (~$10 per person per way). And there was the train from Milan Airport to the main train station (~$16 per person per way).
Total Cost for Transportation (for 2 people):
$1,714.52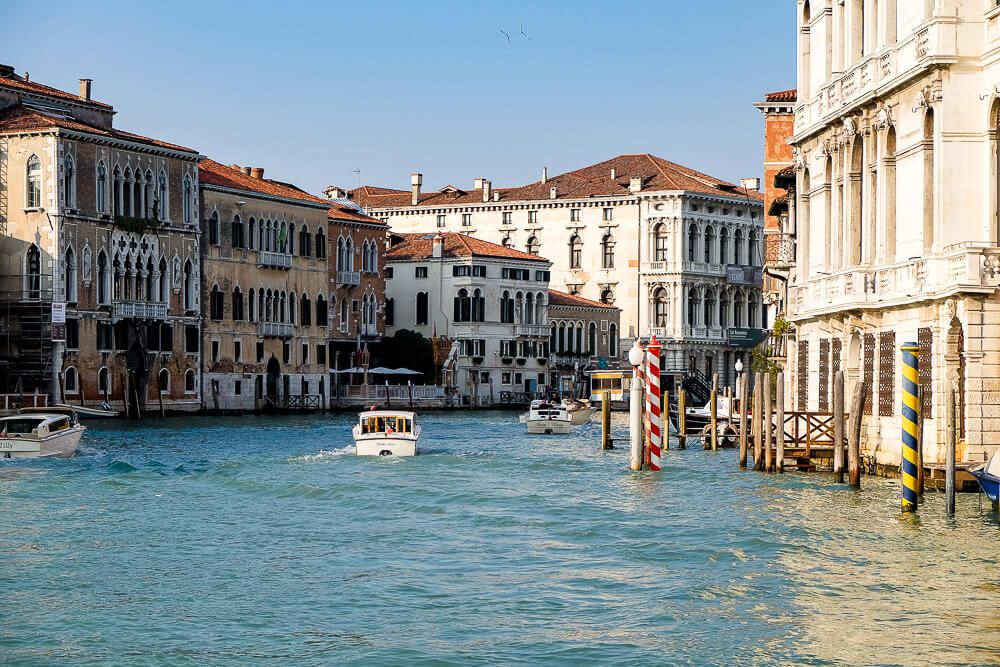 ---
Accommodation
We didn't stay in any hostels this time around. But we roughly tried to stick to a budget of $100/night. As you can see we ended up going over that a little bit. But I ended up really liking all of the places we stayed at.
Our Venice room was incredible and we found a perfect central location.
And our Florence room was so close to the duomo. Less than a 5 minute walk.
Total for Accommodation:
$857.72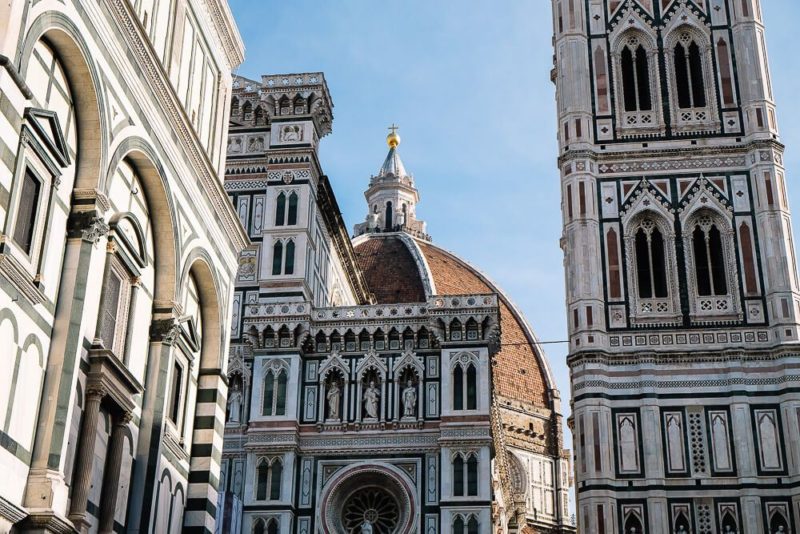 ---
Food
Venice: $13 (breakfast and lunch)
Venice: $134 (dinners)
Florence: $224 (dinners)
Florence: $91 (breakfast, lunch, & gelato)
Pisa: $29 (lunch and snacks)
Milan: $56.50 (dinner)
Ryan and I love food. But we also know this can be a major expense. So we tried to eat sort of cheaply for a few nights. Both nights in Venice we ate big since we basically skipped lunches. And for two nights in Florence we got pizza or sandwiches.
But what about the nights we ate out in restaurants in Florence? Our average bill was ~$65. This was kept low-ish by the fact that we drank the house wine, ordered antipasti & first courses, and tried to go to places outside of the main tourist zone.
Total for Food (for 2 people):
$547.50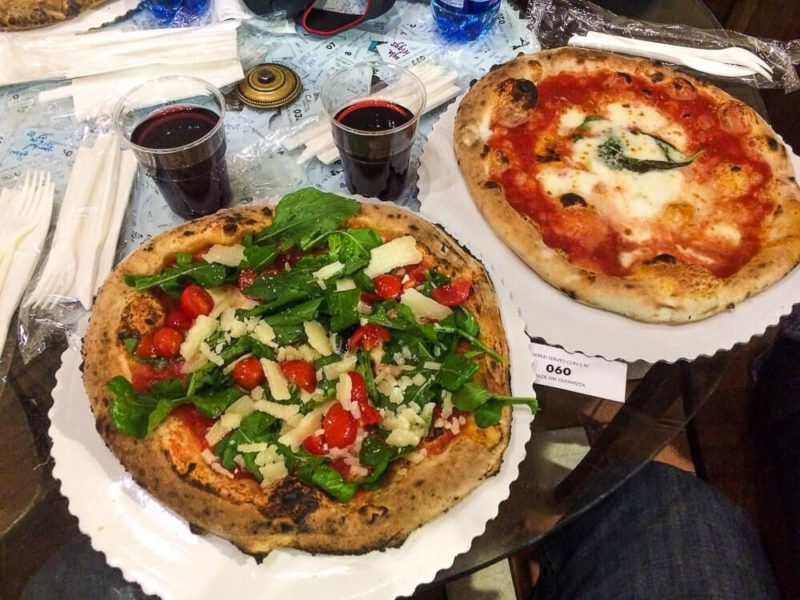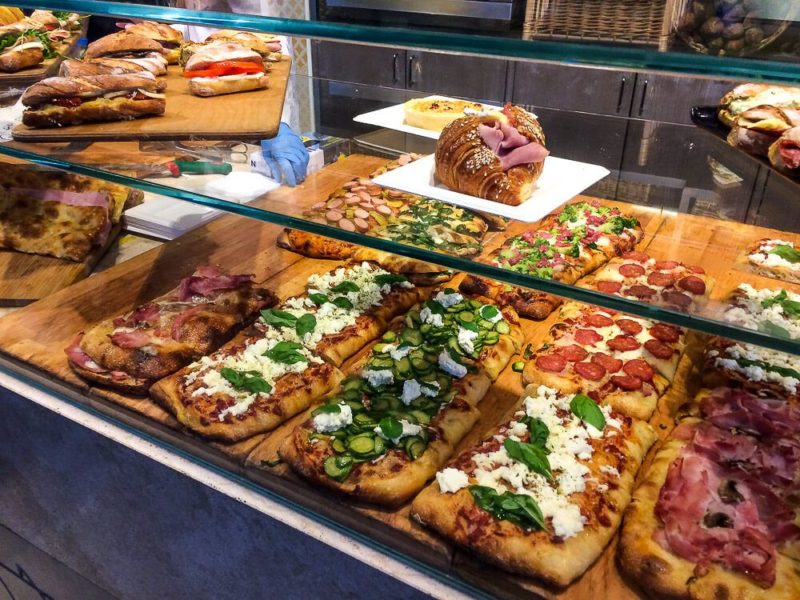 ---
Drinks
Venice: $41
Florence: $177
Milan: $26
We love to go out for drinks. A glass of wine, a cocktail, a beer. And we went out for something mosts of the nights we were there.
Now we usually only got 1 or 2 drinks, so this is not a budget for a heavy drinker. But this does accommodate a couple of drinks per night.
Total for Drinks (for 2 people):
$244
---
Entrance Fees
Venice Campanile: $20
Venice Doge Palace: $48
Florence Galleria dell'Accademia (David): $20
Florence Museo Del Duomo: $36
Florence Museo Galileo: $22
Pisa Leaning Tower: $43
Note that all of these prices have been converted to dollars and are for two people. Our two big costs here were the Doge Palace and the Leaning Tower of Pisa.
The best bang for our buck? The Museo Del Duomo. With this single ticket you get access to 5 attractions – including climbing to the top of the dome.
Total for Entrance Fees (for 2 people):
$189
---
Souvenirs
Pasta: $12
More Pasta: $14.50
Earrings + Magnet: $18
Limoncello + Spreads: $21.50
Florence Magnet + Ornament: $14.50
Pisa Magnet: $2.50
Tobacco: $6
ATM Fees: $12.08 (wasn't sure where to put this, so tacking it on here)
I tried to go easy on the souvenirs this trip and not just buy everything. We got some pasta to bring back home. And I always try to get a magnet or an ornament from the places we go to. But jeez, those pesky ATM fees. See my tips below for ways to combat this expense.
Total for Souvenirs:
$101.08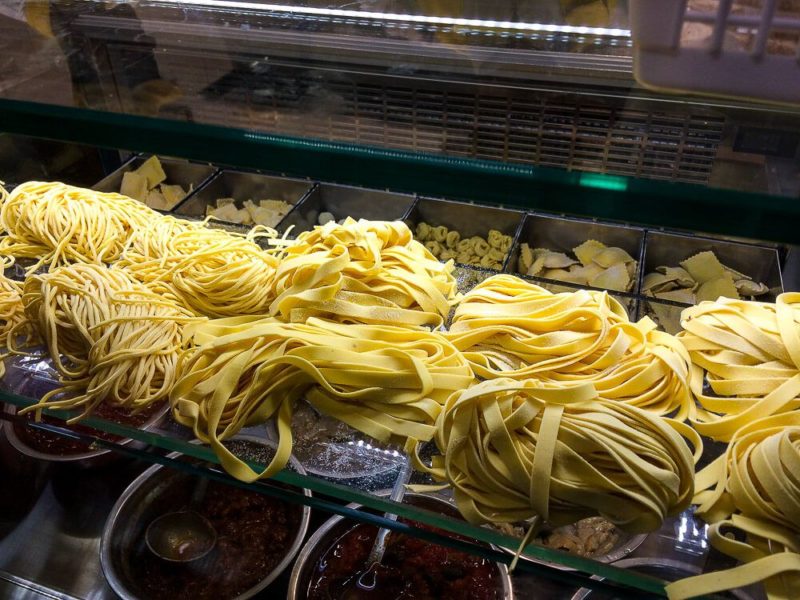 ---
What Was My Cost Per Day In Italy
So for one person, my cost was $1,826.91. But if I cut out flights, so that you can see what my cost per day in Italy was while I was actually there.
Total Cost Per Day in Italy (per person): ~$128
And by category. (Though it's important to realize that these costs per day above are for me alone.)
Transportation: $30.50 per day (again no flights here)
Accommodation: $43 per day
Food: $27.50 per day
Drinks: $12
Entrance Fees: $9.50
Souvenirs: $5
---
How Much Should You Budget for a Trip To Italy?
My answer to that question, how much does a 10 day trip to Italy cost? If my descriptions above sound similar to how you like to travel, then I would budget around ~$1,300 + flights.
Or you can think of it as $128 per day + flights if you have a shorter or longer trip.
With flights you can see my total was higher (around $1,800), but costs of flight will vary a lot based on where you are from, that is why I calculated it out separately.
And if you are traveling with another person (as I was), then this is doubled. If you are traveling solo, your cost will be higher as you won't be able to split accommodation (or food) as much. But for two people, the budget above should give you a good idea of what each person's expenses could be.
Traveling with another person (if you can) is one of my biggest money saving tips for Italy. The next section below talks about this even more if you're interested!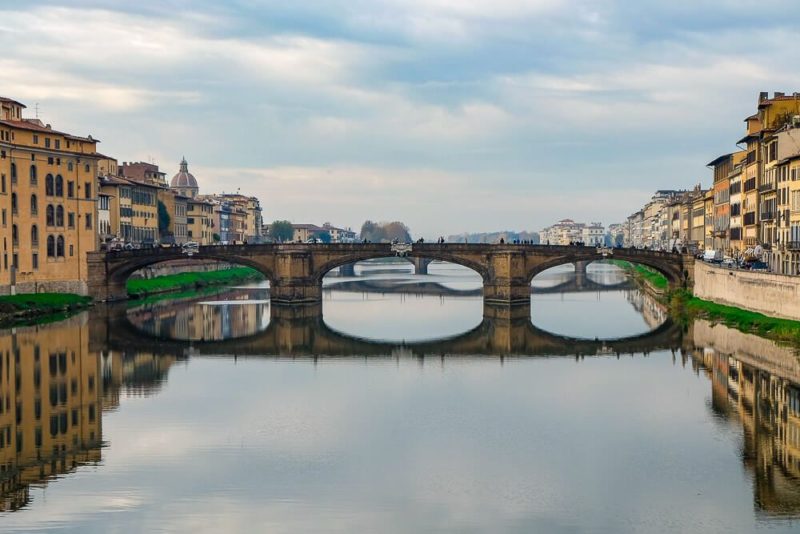 ---
How To Save Money In Italy
1. Eat outside of the tourist zones. It can be hard to find "local" places in Venice or Florence. But there is a big tourist zone in each of these cities. And so we usually went outside of it. That can definitely help if you want to lower some of your food costs.
2. Grab a small breakfast and lunch. This is a big thing we tried to do. We ate very light for breakfast and lunch. A cappuccino or espresso and a pastry. Then we were out and about. For lunch we sometimes just grabbed some cheap pasta or a sandwich to hold us over.
3. Stick to the first courses. These will be cheaper than the second courses. We liked to share an antipasti and then each get our own first course. Plus some house wine.
4. Don't go out drinking every night. I think this should be fairly obvious. Alcohol is expensive. If you drink a lot, then you should put this in your budget.
5. Bring a reusable water bottle. Especially one that fits in your purse. Buying a plastic water bottle here or there will definitely start to eat into your expenses. Plus it's better for the environment.
6. Buy your train tickets ahead of time. We did not do this. Since we were traveling in the winter we could just go to the station and get on a train within the hour. But doing this meant that we were definitely paying a bit more for tickets. Buy them ahead of time.
7. Travel with someone. Traveling with someone is huge. You can split accommodation costs. And sometimes meals as well. For most of our dinners, Ryan and I shared an antipasti and then each got our own pasta. Definitely the way to go.
8. Use a bank that will reimburse you for your ATM fees. I have Charles Scwabb and they reimburse me for all ATM fees. Yes all. Even the ones the machine charges. And they don't charge one of those pesky % fees most banks do if you go to an ATM overseas.
Planning your trip to Italy?
---
That's it! Hopefully my expenses above and tips will help you plan your own budget for your trip to Italy!