Do you want to head to Germany to experience their magical Christmas Markets? I don't blame you! This had certainly been a dream of mine for several of the past years before I finally planned my own trip. But because we live in the real world, we usually need to think about that one nagging question first: How much does a trip to Germany cost?
So to help you plan your own trip to Germany, I've broken down all of my costs for both myself and my boyfriend below from our 10 day trip to Germany. This will roughly show you want an average trip to Germany costs during the Christmas market season (aka December) for two people.
(Traveling by yourself? You can easily cut most of the numbers below in half except accommodation.)
Oh and as a last note, some of my categories are in dollars and others are in euros (credit card purchases vs on-the-ground / cash expenses). But at the end I give the grand total in dollars.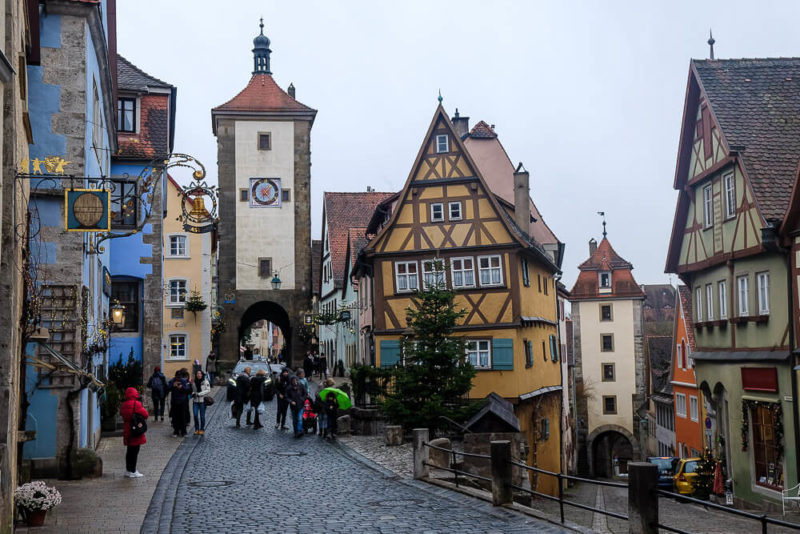 Flights
So…how much does it cost to fly to Germany? Well, it depends. If you look up flights and book, you'll most likely pay close to (if not more) than a $1,000 per ticket. But if your dates can be a bit more flexible, you can do what I do.
I use a service called Scott's Cheap Flights to find flight deals for airports near me. What this service does is that it sends you an email whenever there is a flight sale/deal near you.
Sometimes the deals are only for a limited time or limited airports. So you have to be flexible. This often means I'll drive to Charlotte or Atlanta to get these flights.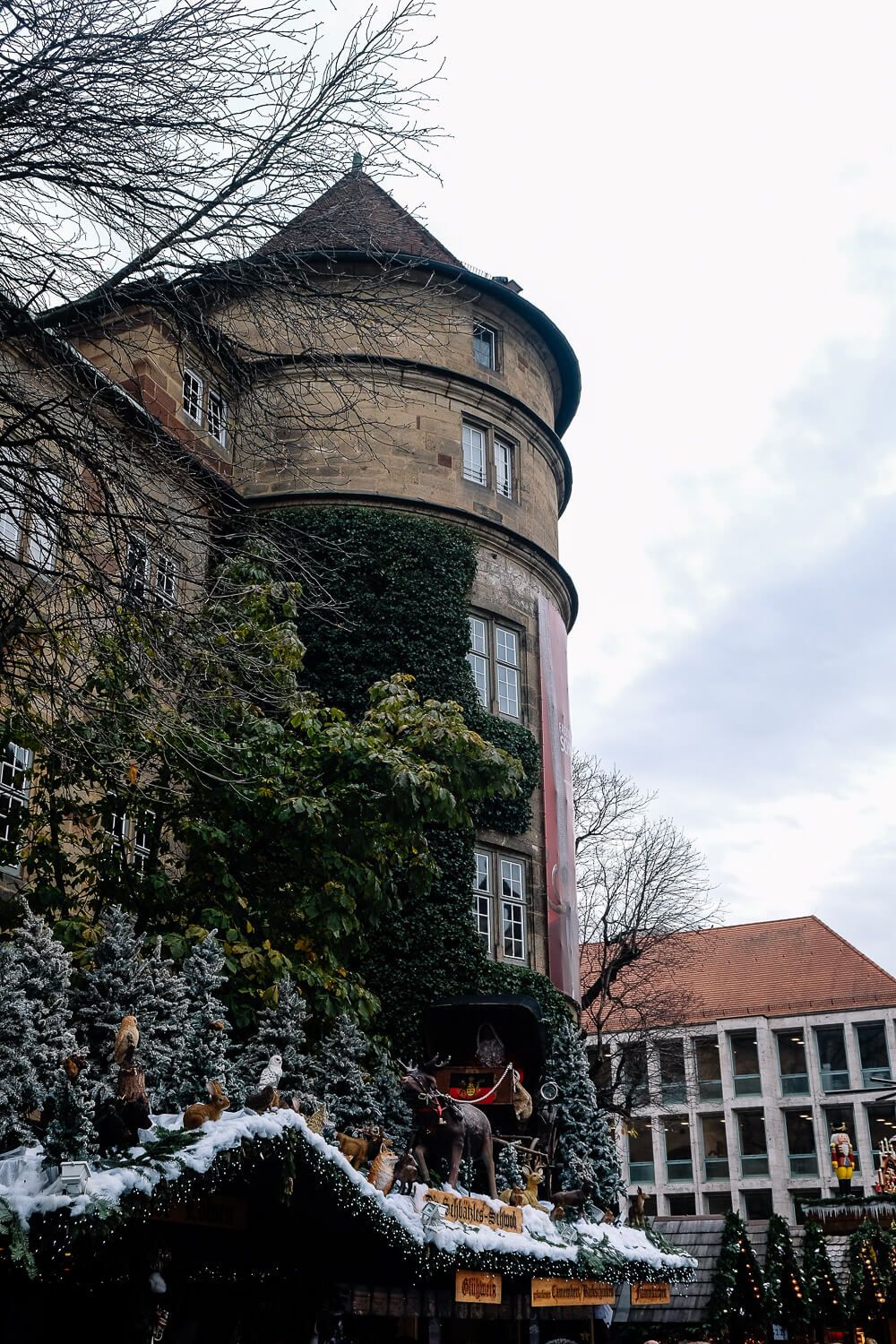 And for the dates, well you may need to try a few different ranges, but I usually always find a good flight deal for a week-long trip pretty easily. It may just mean going the first week of December instead of the second.
As a last note, I pay for the premium version of Scott's Cheap Flights. It's like ~$60 a year but since I score tickets that are easily half the cost of what I would pay without it (and I take usually two trips a year), it's worth it for me.
So how much were our tickets?
Per Person: $568.75
Total for 2 People: $1,137.50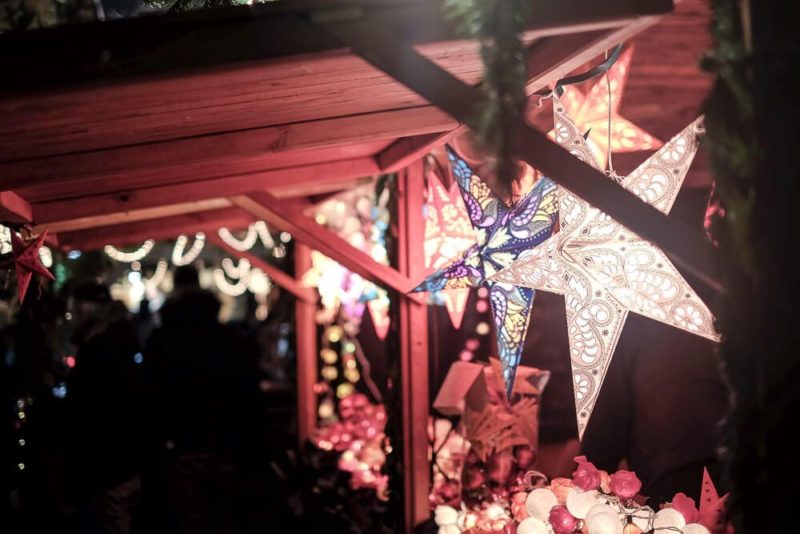 ---
Accommodation
What about accommodation in Germany? Well, if you are traveling around Germany for the Christmas Markets, expect that you'll need to book your accommodation over a month out. We did it about a month away and our choices were…limited to say the least.
And if your dates fall over a weekend, I'd book at least 2+ months out. Germans like to go to their Christmas Markets. They will travel to towns and cities to experience them. And, like most people traveling around their own country, they mostly do this on the weekend.
Expect places to be booked early!
In terms of where we stayed, we did three hotels and one AirBnb. I actually prefer hotels for traveling in Europe and always use Booking.com. But because we were going to a small town over a weekend, all of the hotels were booked up a month out. So it was AirBnb to the rescue!
1 night in Stuttgart: $92.05
3 nights in Regensburg: $379.69
2 nights in Rothenburg: $257.72
4 nights in Munich: $597.10
Total Accommodation Cost for 2 people: $1,326.56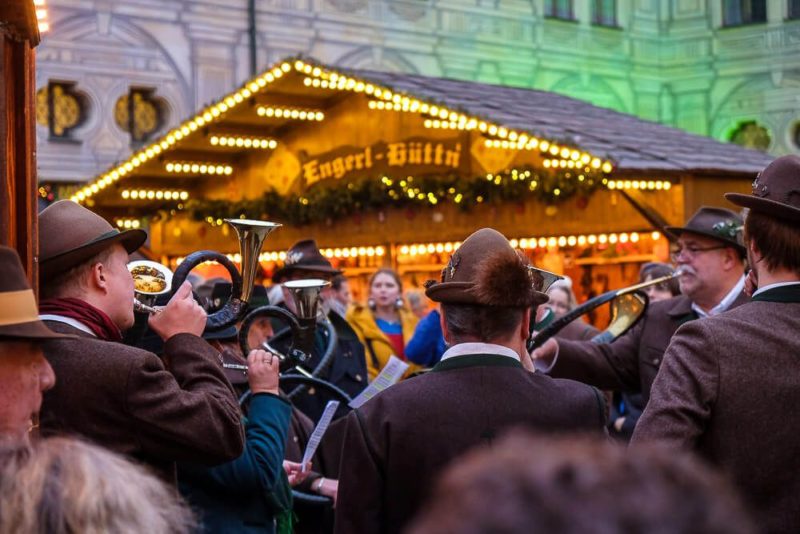 ---
Transportation
How much do train tickets cost in Germany? Well, they aren't cheap if you buy them the day of. This is probably one of the best ways to save money if your trip is completely planned out and you know you have your shit together enough to be there on time.
I didn't want that stress so we purposefully choose to buy ours the day of and to get the Flex ticket. Flex tickets allow you to take any train that day to your destination. So if you can't figure out that there are two trains on one platform going to two places and you miss your train in the confusion (like us), you can just take the next one.
But these tickets are much more expensive. After our first fail above, we never missed another train and we could have gotten the cheaper tickets.
For 2 people:
Train Tickets to Regensburg: 132 Euros
Train Tickets to Rothenburg: 118 Euros
Train Tickets to Munich: 88 Euros
Total Transportation Cost for 2 people: 396 Euros

(The above total also includes a few additional buses, subways, etc. that we used.)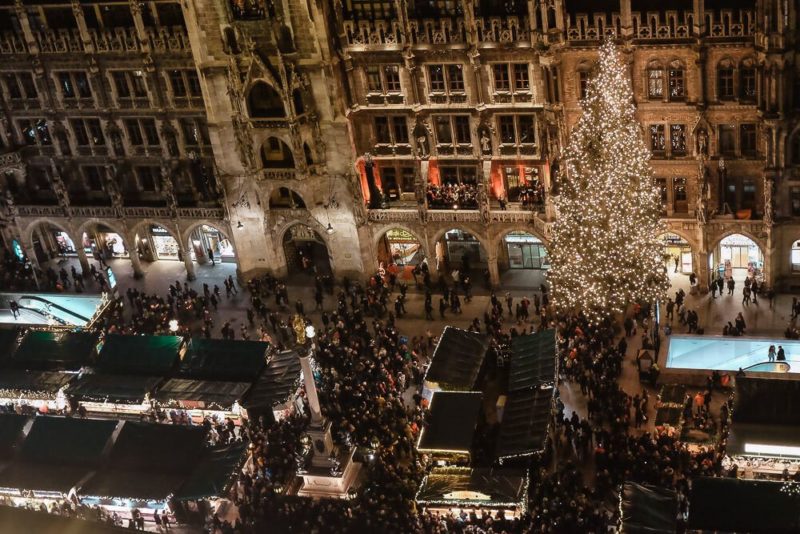 ---
Food & Drink
This was a surprising high number for us. Like it shocked me a bit when I tallied it all up. Our cost of eating in Germany was fairly high. It does also include any and all alcohol we drank (which was a lot because…Germany).
Now we did eat out in a restaurant almost every night. Where (with drinks) our bill was between 50 to 100 euros. (Don't drink? You'll save tons of cash.)
We also ate and drank our way around the Christmas Markets everyday. Now eating at the Christmas Markets is fairly cheap. We just happened to eat a ton of food for breakfast and lunch everyday at the markets.
And we drank. SO. MUCH. GLUWEIN.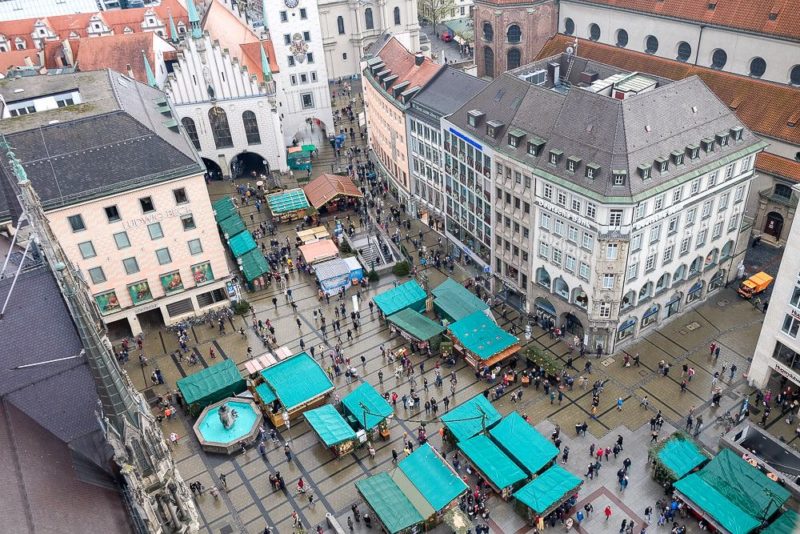 No regrets though. I now love me some gluwein and it is delicious. I had at least 3 glasses of gluwein everyday (if not more). Sometimes with a splash of rum. And yea…those glasses add up.
Still…we went to Germany to explore the Christmas Markets and to eat as much German food and drink as we could. So I think we succeeded.
(Oh and you do tip in Germany. Not as much as America. I've read everything from rounding up to the nearest dollar for quick bites and beers, to 5-10% for sit down meals.)
So our total for all the food and drinks we had?
Total Food & Drink Cost for 2 people: 1,226 Euros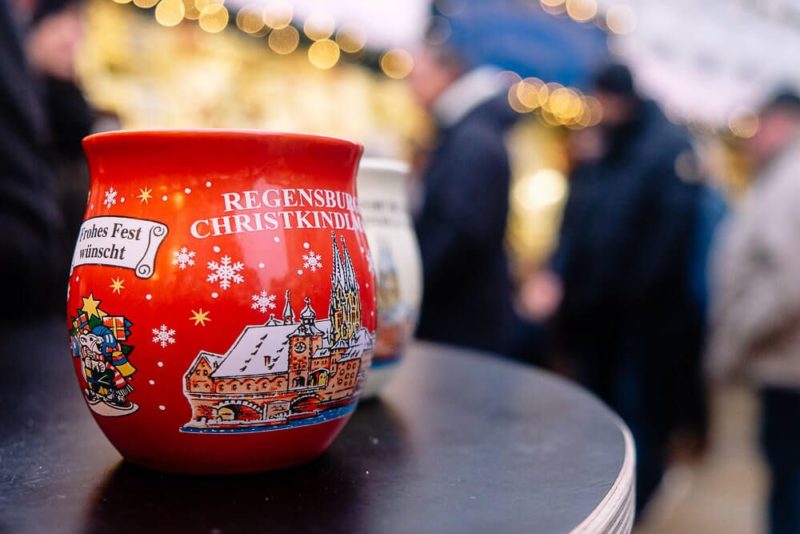 ---
Entrance Fees
If you come to Germany for something other than Christmas Markets, this may be a higher expense for you. All of the Christmas Markets we visited (bar one) was free to enter and explore.
These entrance fees and tours were limited to climbing to the top of churches, city halls, going into the Residenz, the night watchmen tour in Rothenburg, and that one pesky (and expensive) Christmas Market.
Total Entrance Fee Cost for 2 people: 68 Euros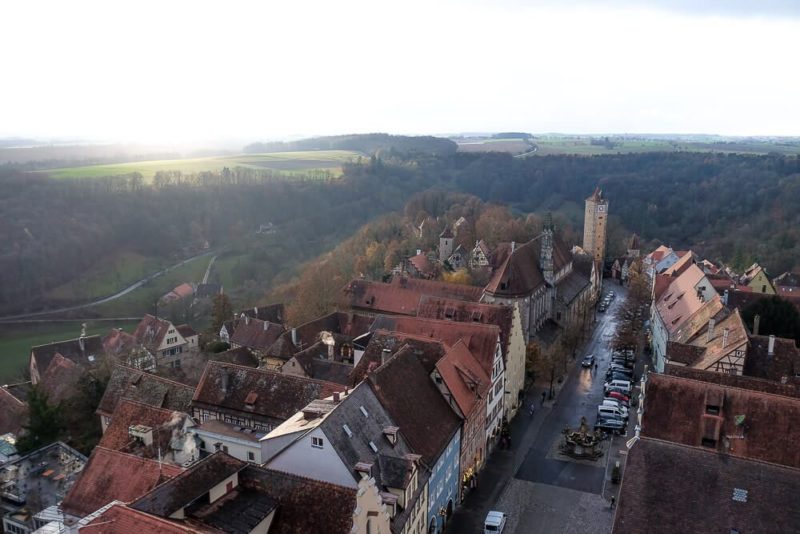 ---
Souvenirs
If you are not a souvenir person then you will save money here! Since we visited for Christmas, I planned on buying all of the Christmas presents I needed for friends and family at the markets. In fact my luggage was only half full when I left to accommodate all the things I wanted to buy.
So not only does this cost apply to those presents I bought for others, but also ALL the things I got myself. (Because for sure there was no way I was going to Germany and not getting myself some goodies.)
And when I think that this includes my personal souvenirs, Christmas gifts for my whole family, Christmas gifts for Ryan, AND his gifts for his whole family and his gifts for me…I'm okay with it.
Total Souvenir Cost for 2 people: 685 Euros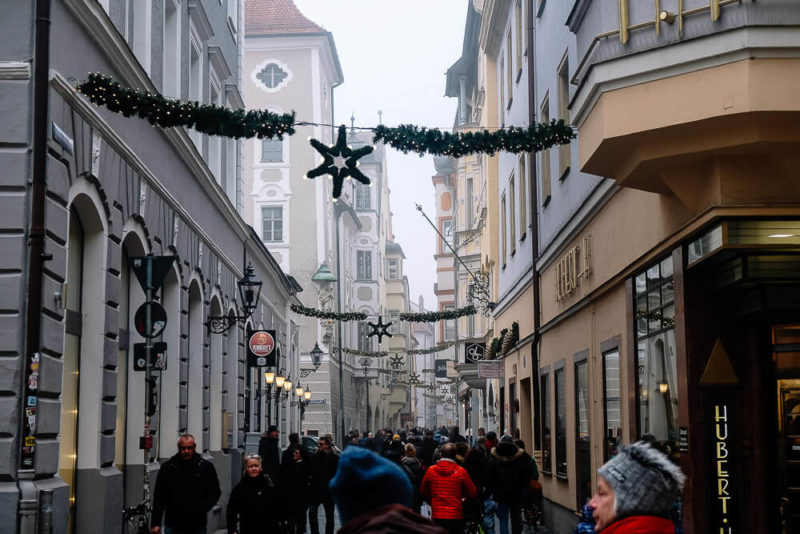 ---
How much does a trip to Germany cost?
Okay so you've seen the damage above and your wondering what the grand total is? Well after I got home I calculated everything up and converted it to dollars.
Total Cost for 2 People to Germany:
$4,845
Now that only includes flights and then all of our expenses in Germany. It does not include our checked bags (~$50) because maybe you can go carry on only. It also doesn't include any airport parking fee you may have to pay ($144 dollars for us). Or airport food (always super expensive).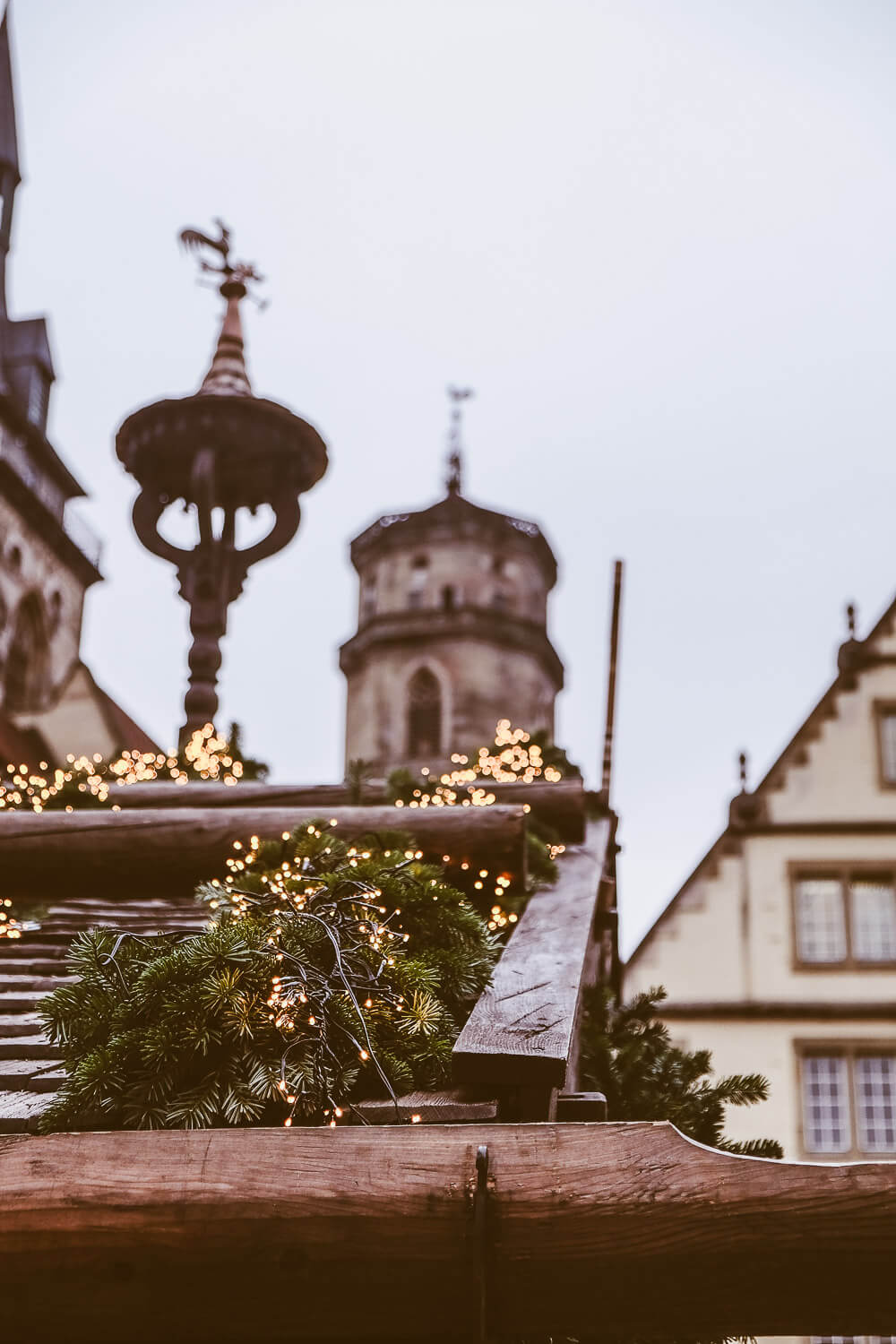 So for 1 person to go to Germany for 10 days, my cost was about $2,422. Now you can easily spend less (or more). But hopefully the above will give you a good idea of what a trip to Germany could cost. And you can use my descriptions above to get a good feel if you'd travel the same general way.
I'm also putting together a full itinerary for the trip as well and I'll make sure to link that below when it's completed so you can see everything we did to get a more accurate picture of our trip so you can plan your own trip to Germany!