So you're going to Bermuda. Woop! Woop! I'm jealous. This island has a lot to offer. And I mean a lot. And though it's only like a little more than 20 miles long, it's much bigger than you might expect. To help you make the most of your trip, here's my list of 5 things to do in Bermuda.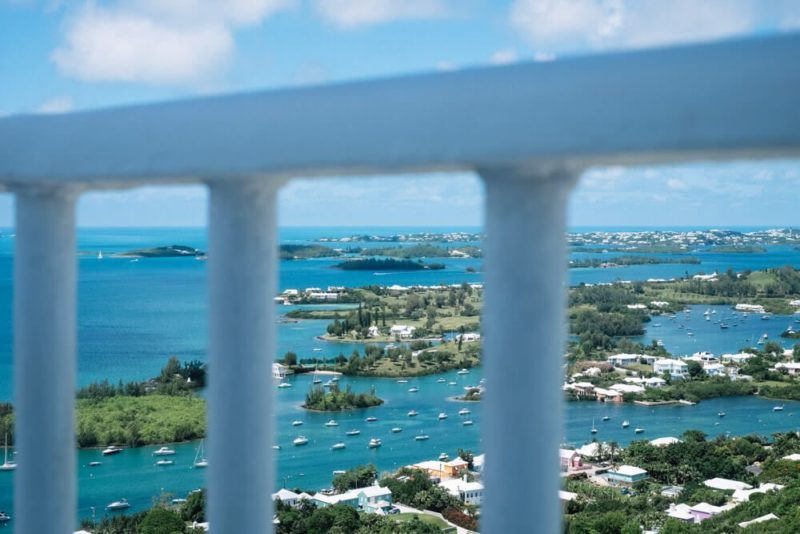 ---
5 Things to Do in Bermuda
Visit a Pink Sand Beach
I love beaches. And seeing a pink sand beach was literally number one on my list of things to do in Bermuda. So that's why it's number 1 here.
Bermuda is famous for its pink sand. But to be clear, it's not like super pink. It's more like a blush. You can see it the most in the wet sand and at certain times of day (afternoon seemed to be best if I recall).
The most famous pink sand beach is, of course, Horseshoe Bay. It's big. It's beautiful. It's got loads of sand to sprawl out on, the water's calm, and it has a beach bar nearby.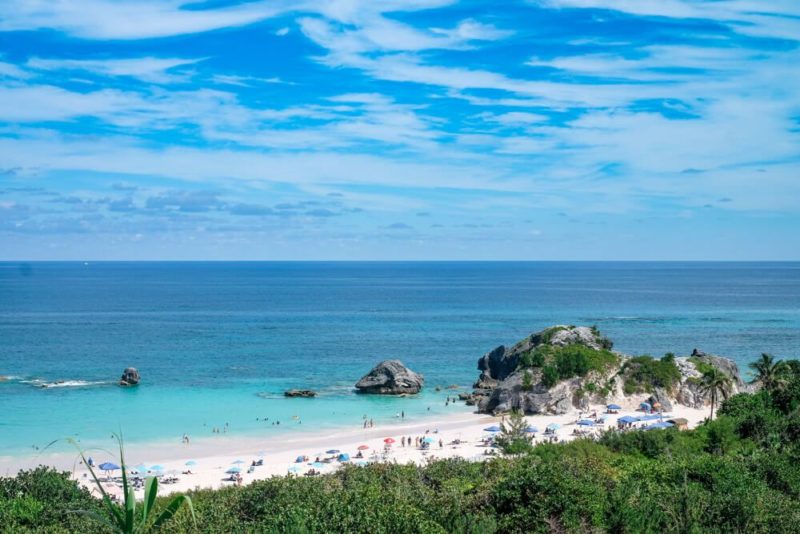 But it's also crowded. Like I've seen worse, but this is not a place you'll have to yourself. Though it did seem to be better during the week than on the weekdays.
If you're looking for less crowded beaches, Warwick Long Bay was beautiful as well. And has a fraction of the people on it.
For our beach day, we actually started at Warwick Long Bay and then slowly beach hopped down to Horseshoe Bay. They're not that far apart, and there's lots of trails that connect them (there's a park here which is why its trails instead of roads).
Walking between them is super easy.
And there are lots of beaches along the way! Some with no one on them. My favorite was called Angle Beach (at least that's what Google Maps called it). If we'd had an extra day, I would have loved to go back.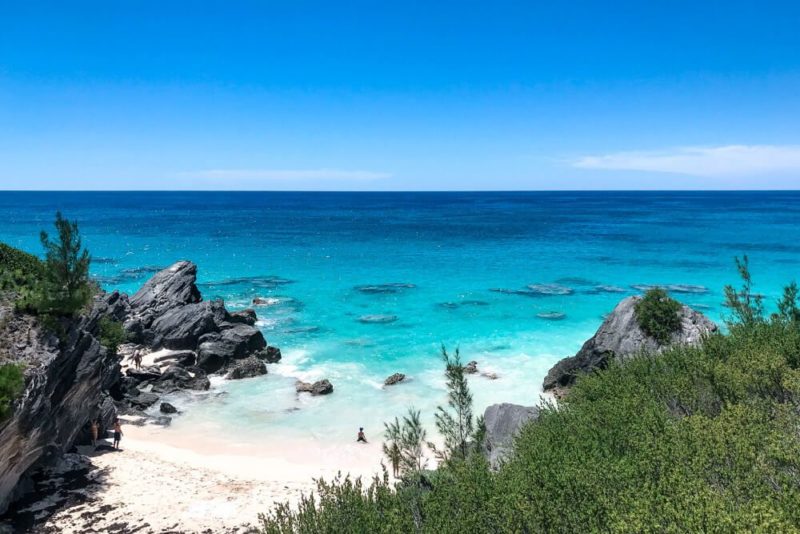 ---
Rent a Scooter (or Electric Car)
In case you didn't realize it, you can't rent a car in Bermuda. Which makes your options for getting around much harder.
You can take a taxi, use the buses (which are super great), or rent a scooter / moped (or a small electric car). And by electric car I mean like a teeny tiny car where the 2 passengers sit one in front of the other, not next to each other. It's smaller than a small smart car.
So we rented scooters for 2 days during our trip to assist with this whole getting around thing.
And I loved it. Like really, really, loved it.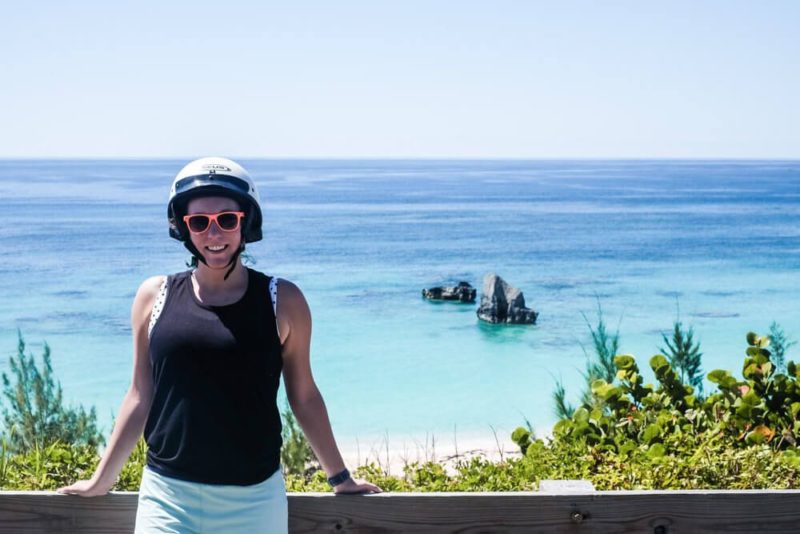 It allowed us to get to some more remote beaches, avoid taxis when going on our scuba dive trip, and eat at some more local take-out places that are away from the main centers. (See the bottom of this post for my favorite places.)
I also loved the freedom. Driving a scooter was one of my favorite things about my trip to Southeast Asia, and I was thrilled to do it again in Bermuda. It allowed us to just do what we wanted or go where we wanted. Without having to worry about how to get there.
One evening after grabbing a sandwich to go, we decided we wanted to eat by the marina in Flatts Village. And with the scooters, we could!
However there are some downsides. You'll be driving on the left. There're no roads bigger than 2 lanes. There are roundabouts. The speed limit (which is the same all around the island) is ignored by the locals so they'll fly past you.
If you are a first time scooter driver, maybe this isn't for you. But if you have some experience, it could be amazing.
It's also important to note that we rented 2 scooters. One for each of us. I love driving a scooter, but I'm not great when there's someone behind me. And Ryan is a very novice scooter driver. So to be safe we rented two.
Also, they're not cheap. Especially if you get two. We paid $68 per scooter per day. You can see the updated pricing at Oleander Cycles, which is where we rented from.
---
Go Scuba Diving or Snorkeling
This is Bermuda. And if there's one thing it's really famous for, it's shipwrecks. Because holy shit there are a ton of them.
Like there are 300+ shipwrecks scattered in the reefs surrounding Bermuda. With that many I'm surprised people kept trying to reach the island. (I mean there are just a few safe passages to its shores.)
Plus the reefs. Bermuda's waters has amazing clarity. Like the water is turquoise and you can see for miles. Okay maybe not miles, but it has the clearest water I've seen in the Atlantic.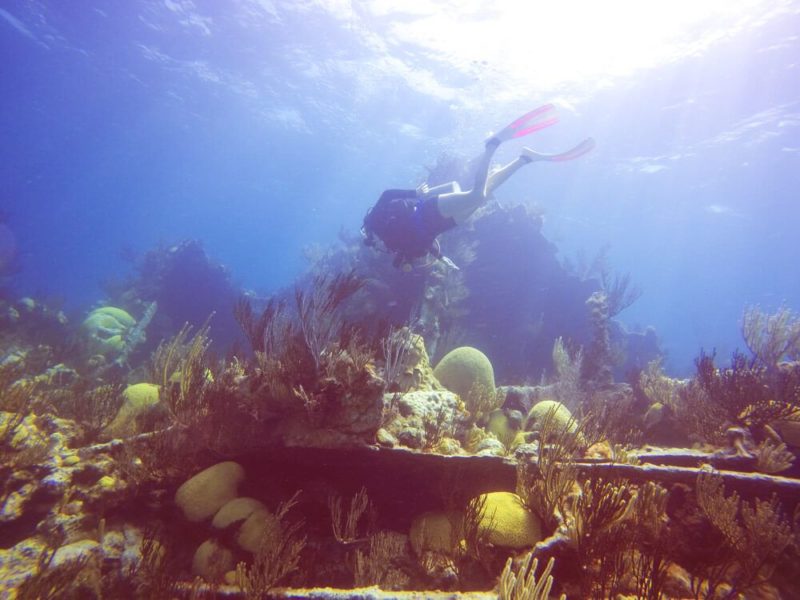 And with the beautiful reefs and the clear water, you have an amazing view of the underwater wildlife.
First up, if you want to go scuba diving, I'd recommend Blue Water Divers. They're a small outfit over on the western part of the island. On our 2-tank morning dive, we went to 2 dive sites where we saw 3 wrecks.
Yes, those numbers are correct. There were two wrecks at one site.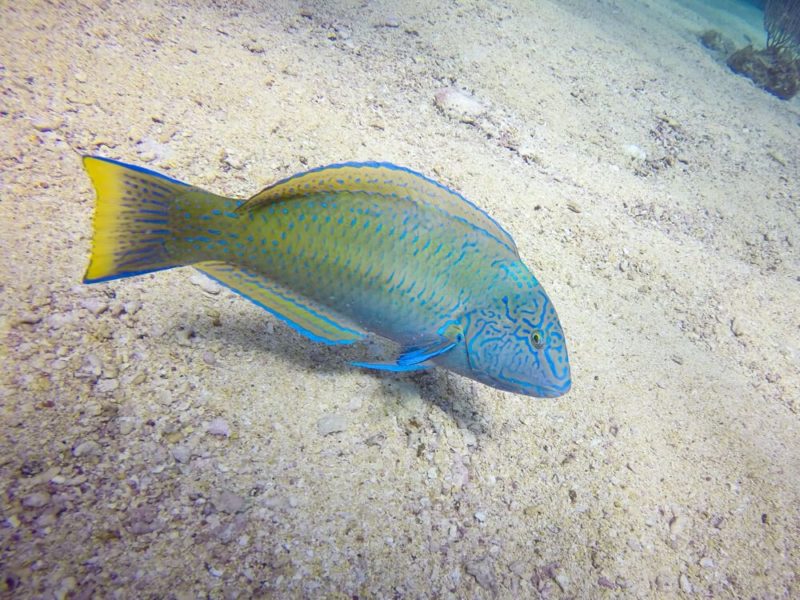 If you want even more underwater fun, then you have to go snorkeling as well. Since we were doing a scuba diving trip, we decided to just snorkel from the beach. But there are plenty of snorkel excursions offered on the island if you want to go out on a boat.
However if beach snorkeling is your thing, then there's two great beaches: Church Bay and Tobacco Bay.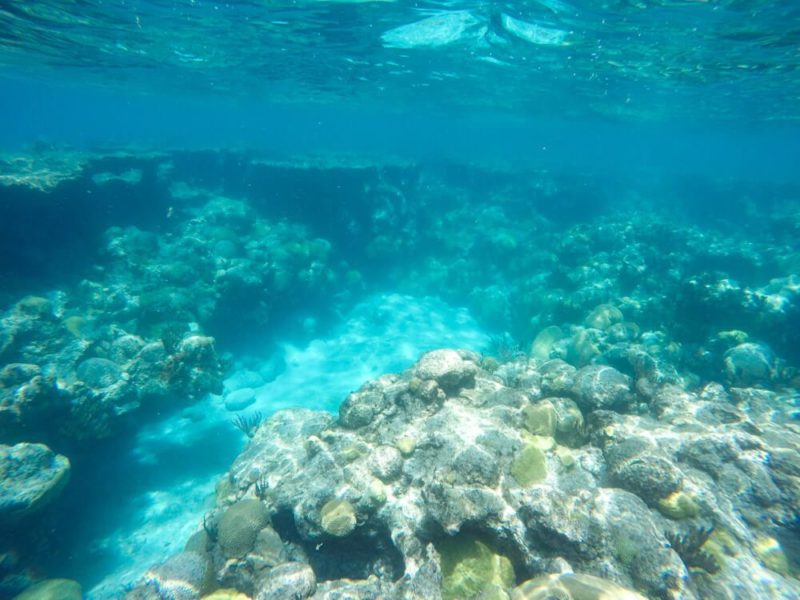 Church Bay is in the southwest. It has a small beach but amazing reefs just offshore. And it was way less crowded. We saw so many fish. This was definitely the best snorkeling in my opinion.
We started by heading up the left side of the bay before turning towards the center. There's a big rock there and we made our way there before swimming back to shore. And there are coral reefs the whole way.
But you may need to bring your own gear as there was no one around renting stuff when we were there.
Tobacco Bay is in the northeast right outside of St. George. It also has a small beach, but it also has a beach bar and a rental shack where you can rent your snorkel equipment.
The best snorkeling here was in the rocks to the right or at the entrance to the bay at the far back. It's definitely smaller here. But that might make it better for families and those who aren't as into snorkeling.
But also know that Tobacco Bay has more people. Like a lot more people. Be prepared for that.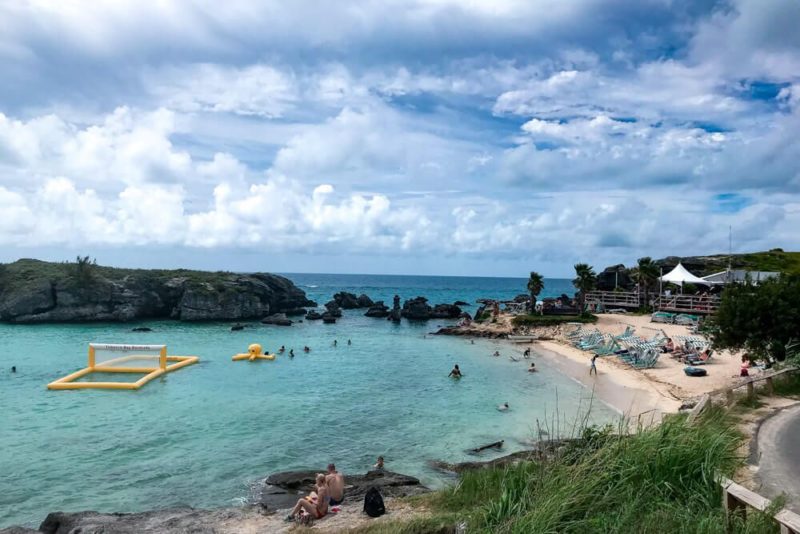 ---
Visit a Lighthouse or a Fort
Bermuda actually has quite a bit of historical structures around the island. In particular, lighthouses to help boats not crash on the reefs, and forts to protect the island from invaders.
Let's start with lighthouses! One of the main historic ones to visit is Gibbs Hill Lighthouse. It's located near Horseshoe Bay, was built in the 1800s, and is still in-use today!
The lighthouse stands 117 feet tall, but is at the top of a hill on one of the highest points on the island.
For less than $3 per person, you can climb to the top of the lighthouse. It's not an easy climb (185 stairs), but there are 8 landings you'll pass that has some historical information and pictures.
Plus the view from the top is spectacular. Just be careful if you're afraid of heights. The walkway is very narrow. And also hold onto your sunglasses. We saw not one, not two, but three people lose theirs thanks to the wind while we were there.
Next up are the forts. Of which there are a plenty (like 90 but some are very small). So you have a few to pick from. But if you want to head to one that has been maintained as a historical site and that towers over a beautiful beach, then you have to head to Fort St. Catherine.
Located in the northeast outside of St. George's, Fort St. Catherine is the largest fort on the island. And for $7 per person, you can explore it.
It's got a museum, tunnels, artillery, towers, and much more to explore. And when we went, there was like no one there. Literally we had it to ourselves.
Plus the fort is situated on this little bit of land that juts right out into the water, giving you great views of the ocean and coast.
And when you're done exploring, head on down to St. Catherine's beach to cool off in the water.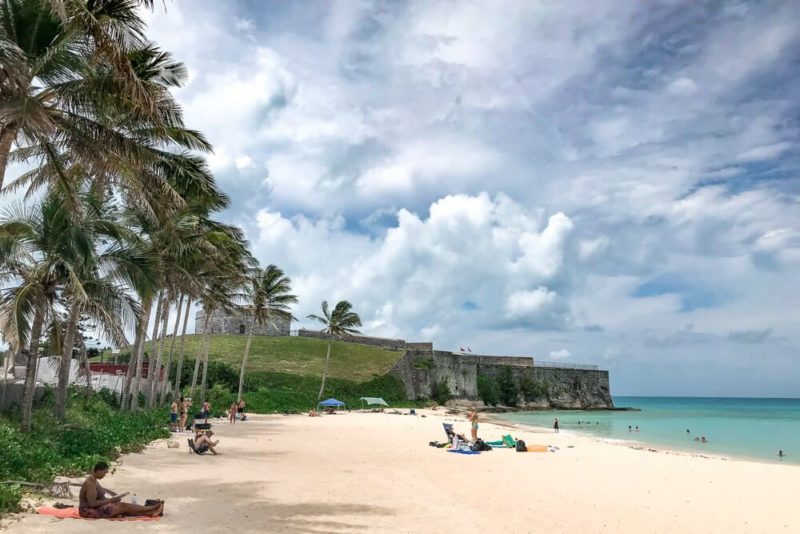 ---
Day Trip to St. George
Want to stroll the lanes of a town with over 400 years of history? Then you have to go to St. George.
This town was the original capital of the island it still retains that ye olde feel. The streets are lanes and narrow, cottages dot the the hillside, and small alleys beg to be explored. It's definitely picturesque.
And it feels worlds away from the rest of Bermuda. At least to me it did.
There's also plenty to do in St. George as well. Explore a church constructed in 1612, see a historical reenactment of a punishment, east the best seafood at Wahoo's, and more.
But I loved just walking (strolling perhaps) its streets in the evening when the crowds had left. It felt so different. Like a slice of Britain's countryside with a Caribbean feel.
---
What We Skipped
Okay, for full disclosure, I've left off several "must dos" here that are on a lot of people's lists. Why? Because they didn't call to us and/or we didn't do them. I don't want to recommend something we didn't do. So here are the biggies we skipped:
Crystal Caves. They looked pretty, but exploring some caves on my vacation to Bermuda didn't sound appealing. I wanted to be outside.
Swizzle Inn. I actually wanted to go to the original, but we never quite made it happen. It's near the caves, but other than that, there's not a whole lot around it.
Dockyard. I did want to see the fort and museum here, but we arrived after they closed. And the rest of the dockyard was kind of…eh. Super touristy with lots of touristy things to do. And this is where all the big cruise ships dock. We didn't love it enough.
---
There's lots more things to do in Bermuda. Including plenty of stuff I wished we had time for. The aquarium for one, biking the Railway Trail for another. Maybe kayaking, SUPing, or seeing more of the island's iconic lighthouses.
My list is, of course, just a sampler, but I hope it shows you what the island has to offer!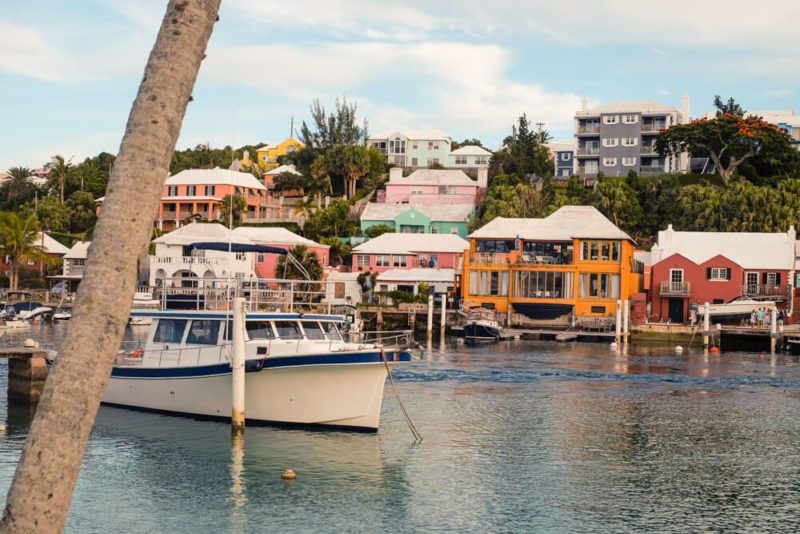 Planning a trip to Bermuda?
Itineraries and Guides:
Things to Do:
Where to Stay:
Bermuda is expensive. And so most hotels and resorts are pricey as well. May people think the Hamilton Princess is marvelous. But it was out of our price range. Instead we went with Airbnb. We stayed in Hamilton for 4 nights and outside St. George's for 2. And spent only about $100/night.
Where to Eat:
We didn't eat fancy so if that's what you're after, you may want to look elsewhere.