Sometimes I'm amazed by what's nearby, even after almost 10 years of living here. For I thought you'd need to go out west to be able to backpack with uninterrupted mountain views. But I was wrong. Enter the Black Balsam Knob area of Pisgah National Forest.
Now I had hiked to the top of Black Balsam Knob previously. It's a pretty easy hike to the top of this grassy bald. The hardest part is finding parking along the small stretch of road off the Blue Ridge Parkway.
And other than the amazing mountain views, I was surprised to see backpackers making camp along the trail. With a bit of research I discovered that you can backpack in this area of Pisgah National Forest.
In fact it's a very popular thing to do.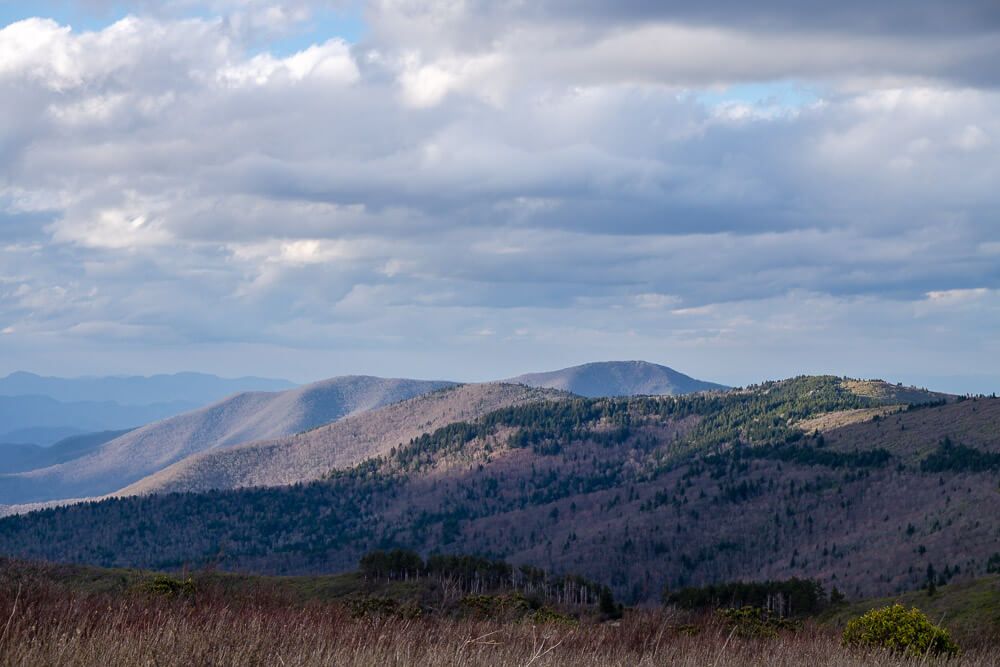 So I began planning. Since I hadn't technically gone backpacking in a good 5+ years, I wanted to go easy on myself (and make sure that I wasn't stuck out in the wilderness with equipment that would fail on me). Though I did need to purchase a few new critical things (more on that below).
My first backpacking trip in Pisgah National Forest was therefore to Black Balsam Knob. If you're interested in this as well but want more hiking (or more nights), you can explore the other trails in this area to make a multi-day loop and hike into to the Shining Rock Wilderness (just north of the knob).
---
Rules On Backpacking
Official information about backpacking in the area is actually a bit scarse on the National Forest website. It doesn't help that Pisgah National Forest is actually broken into 3 sections. The section that encompasses the Black Balsam and surrounding area is the Pisgah Ranger District.
After researching a bit, it looked like it was allowed, but I couldn't find any details. I saw information about backpacking under hiking and dispersed camping under camping, but not details on if this was allowed everywhere or only in certain areas.
So I made sure to contact the Pisgah Ranger District Office for clarification. You can also go to the offices themselves (there is one just inside the forest near Brevard) to get answers to your questions, but I reached out via email since I had a couple weeks.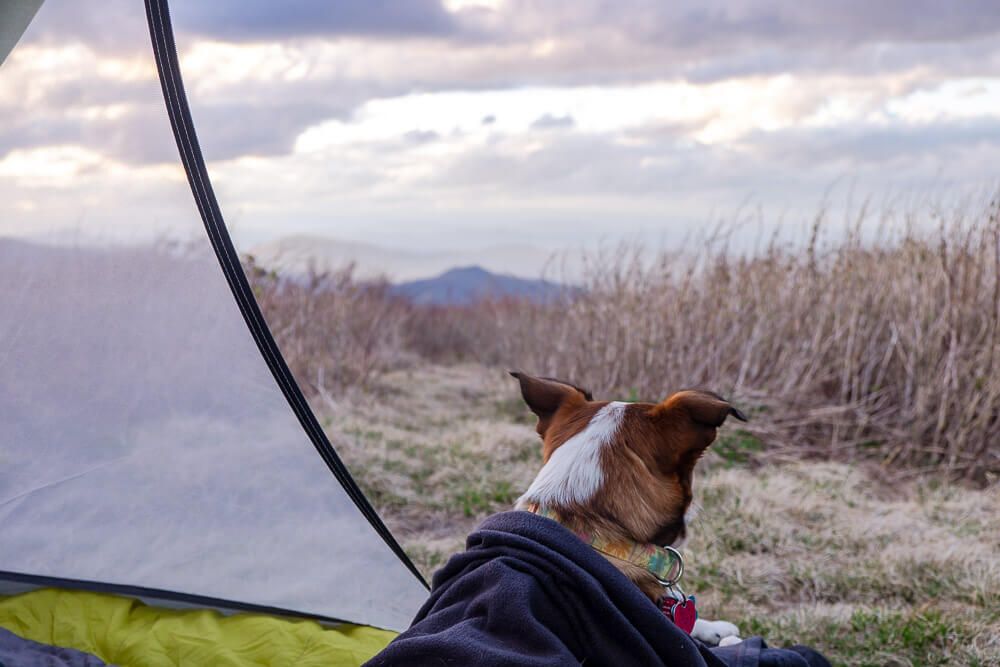 Their reply for backpacking in the Black Balsam Knob area was that you can camp on the "balds as long as you are 1,000 feet from any active road or parking area. Additionally hard-sided bear canisters are required in that area due to past bear activity. We ask that you follow Leave No Trace principles and try to minimize your impact on other visitors' experiences by using existing fire pits and setting up camp at least 100 feet from the trail."
NOTE: If you do decide to hike further north and into the Shining Rock Wilderness to make camp, there are different rules there. Be sure to have a map so you know when you've crossed into the wilderness area. Fires are not allowed in the Shining Rock Wilderness (and trails aren't blazed). Read all the information on the area before heading into it.
Regardless if you're hiking just to the top of the bald or continuing onwards, this is a protected natural area and everyone should follow the leave no trace principles.
If you aren't sure what the principles are, please review them. This make sure that these areas stay open to camping.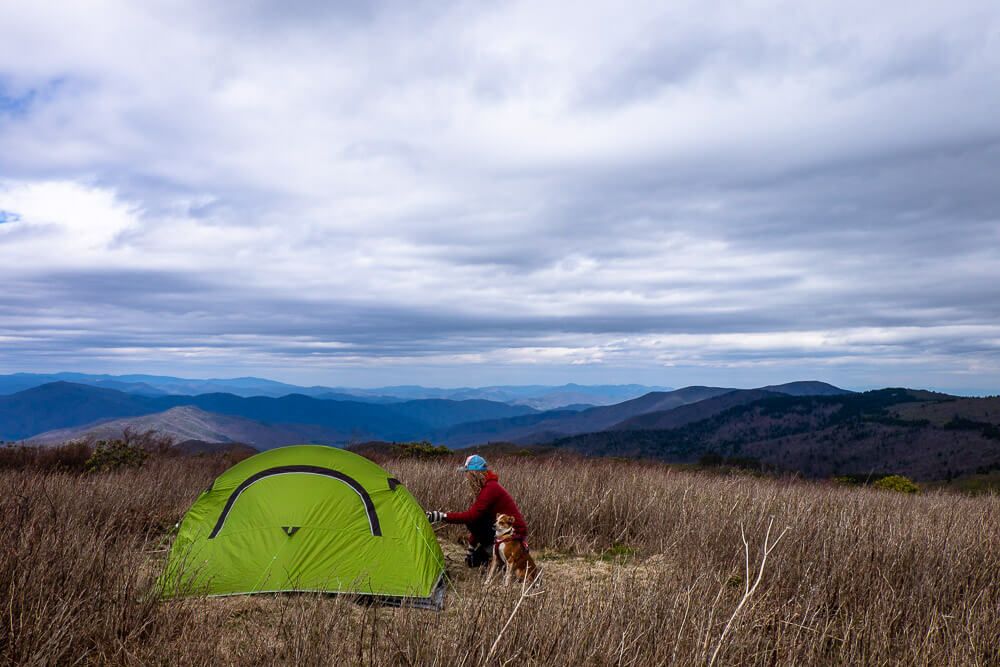 ---
Our Backpacking Trip
We planned to camp out for just 1 night in mid-April as a kind of backpacking refresher. I won't go over the hike too much as I've explained that in my trail guide.
But once you exist the forest, you'll start to see lots of previous campsites. You can stop and camp at any of these (and there are many even before the top of Black Balsam Knob).
We continued on past Black Balsam and found a nice little campsite on the next bald. But there are lots to choose from in this area.
Parking on the other hand is extremely difficult. The parking at the trailhead is very limited and even down at the end of the road where there is a small lot, there's not a lot of space.
Be sure to get to the trailhead early. By noon on a misty Saturday in mid-April it was pretty full and we had to wait a bit for a spot.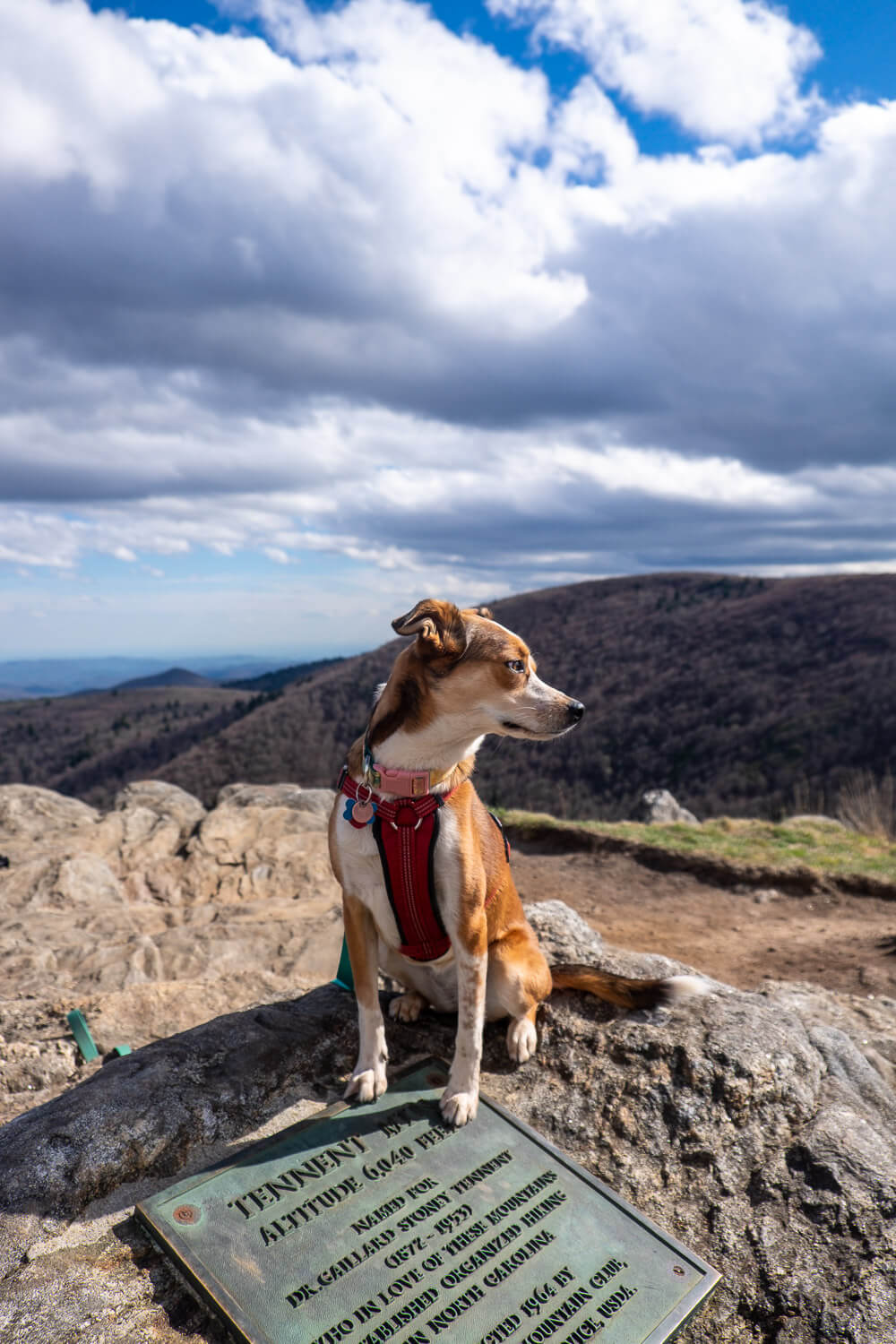 After we found a sweet pre-existing spot, we made camp. Since it was still the afternoon, we decided to keep following the Art Loeb Trail to the top of Tennet Mountain for even more amazing views. From our campsite it was less than a mile there.
Once we made it back to camp and had some dinner, sitting back and enjoying the sunset (and the morning's following sunrise) was simply breathtaking.
However there was an obvious factor we had overlooked…the temperature. I had looked at the forecasted weather in Brevard as our indicator. But forgot that at about 6,000+ft, Black Balsam Knob is at a much higher elevation than Brevard.
Expect temperatures to be 15+ degrees cooler than Brevard. We woke up to frost coating everything and realized it had dropped well below freezing in the night. (The low in Brevard was 42 for reference.)
After warming up with a couple cups of coffee, we broke camp and were heading off the mountain by 9am. And eating at one of our favorite spots in Hendersonville for a late breakfast around 11am.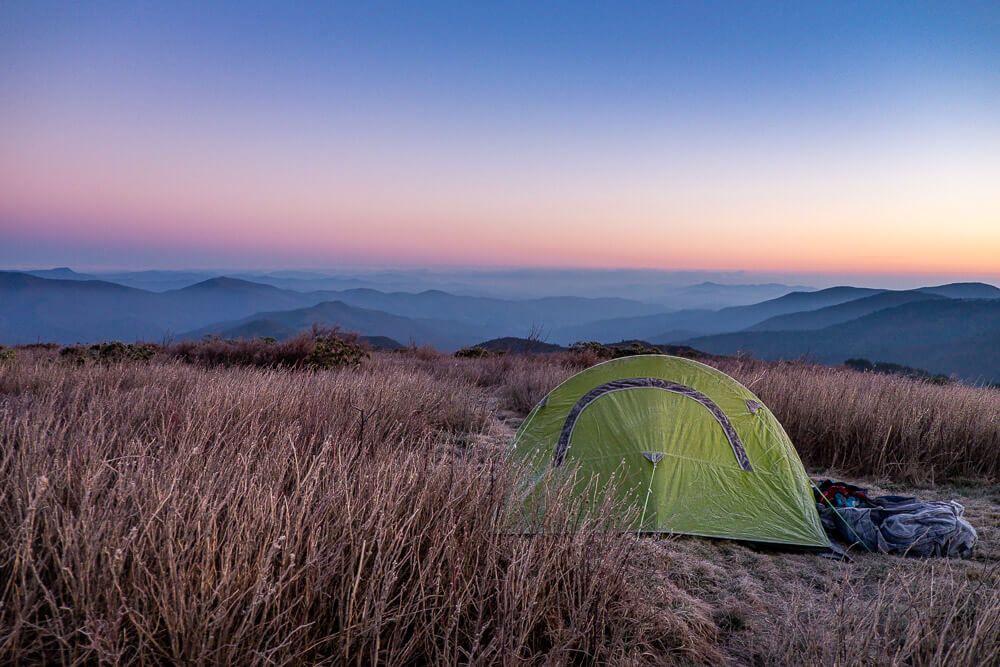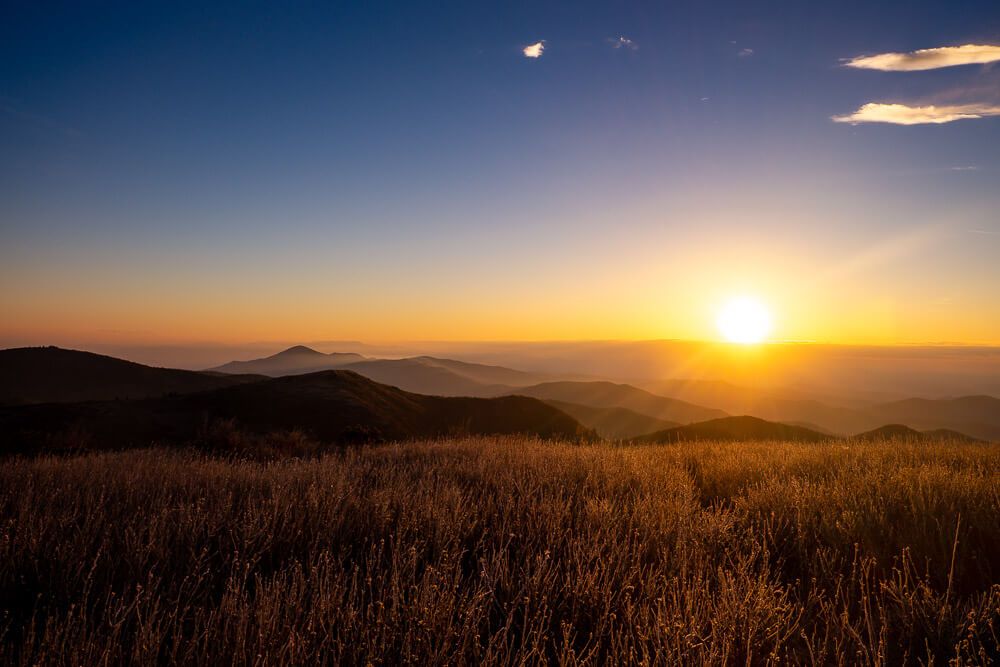 ---
Using the Bathroom
The Leave No Trace principles are particularly important when it comes to using the bathroom in the woods. Do not leave your toilet paper laying around or even burying it. You need to pack it out with you. If you don't feel comfortable doing that, then don't go camping.
Do you want to see someone else's used toiled paper? No. It's completely gross. So don't leave your toilet paper around for others to find. Also dogs and other wildlife can dig up your toilet paper as it doesn't decompose that fast. Do you want a kiss from your dog after he's dug up someone else's toilet paper? No.
If you are unsure how to use the bathroom in the woods, see this article from one of my go-to outdoor blogs. I follow her 2 bag method and it's super easy.
I'm sorry to mention this so much, but I find used, disgusting, dirty toilet paper almost every time I go hiking or camping. I want it to stop.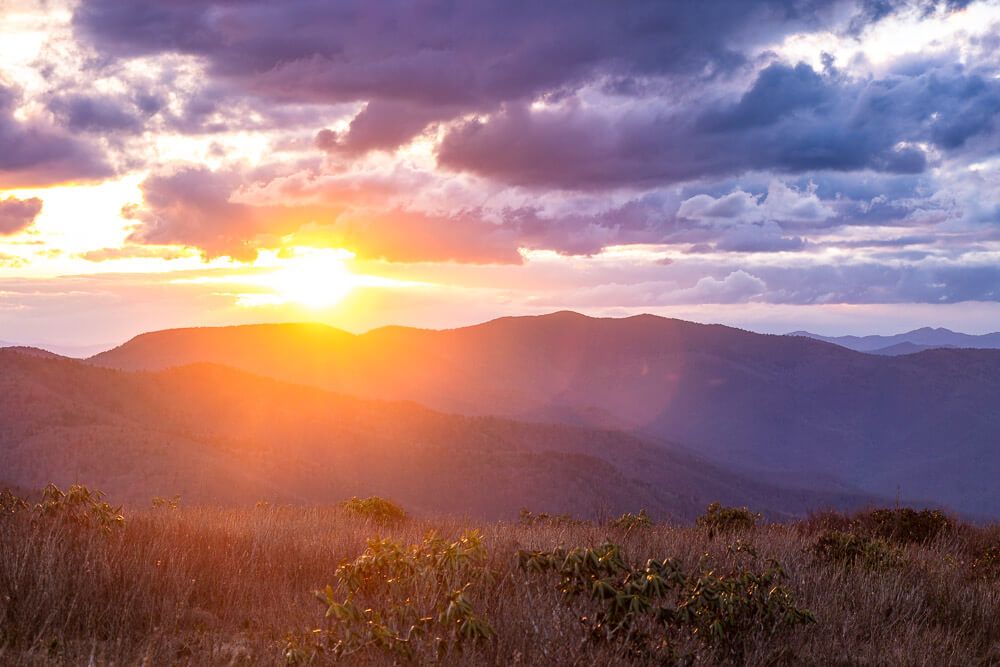 ---
Storing, Cooking & The Food We Ate
You'll need to bring a bear canister for all of your food, food waste, trash, and anything that smells. I have some face wipes I like to clean up with in the morning and they are scented. They go in the bear canister.
Even with the canister though, you'll want to stash it a good 100ft away from your camp (downwind). Because bears can still smell through the canister.
Keep your pets, family, friends, and bears safe and put your food in a bear canister. Because if a bear starts to be attracted to the area due to food and food waste, then that bear will need to be put down.
Okay now that that's out of the way, you'll also need a way to cook your food. And while campfires are allowed in Pisgah National Forest, you'll be on top of a grassy bald. There is not a lot of firewood. We were able to start a small fire, but there wasn't enough wood to really cook by. So we brought our handy backpacking stove.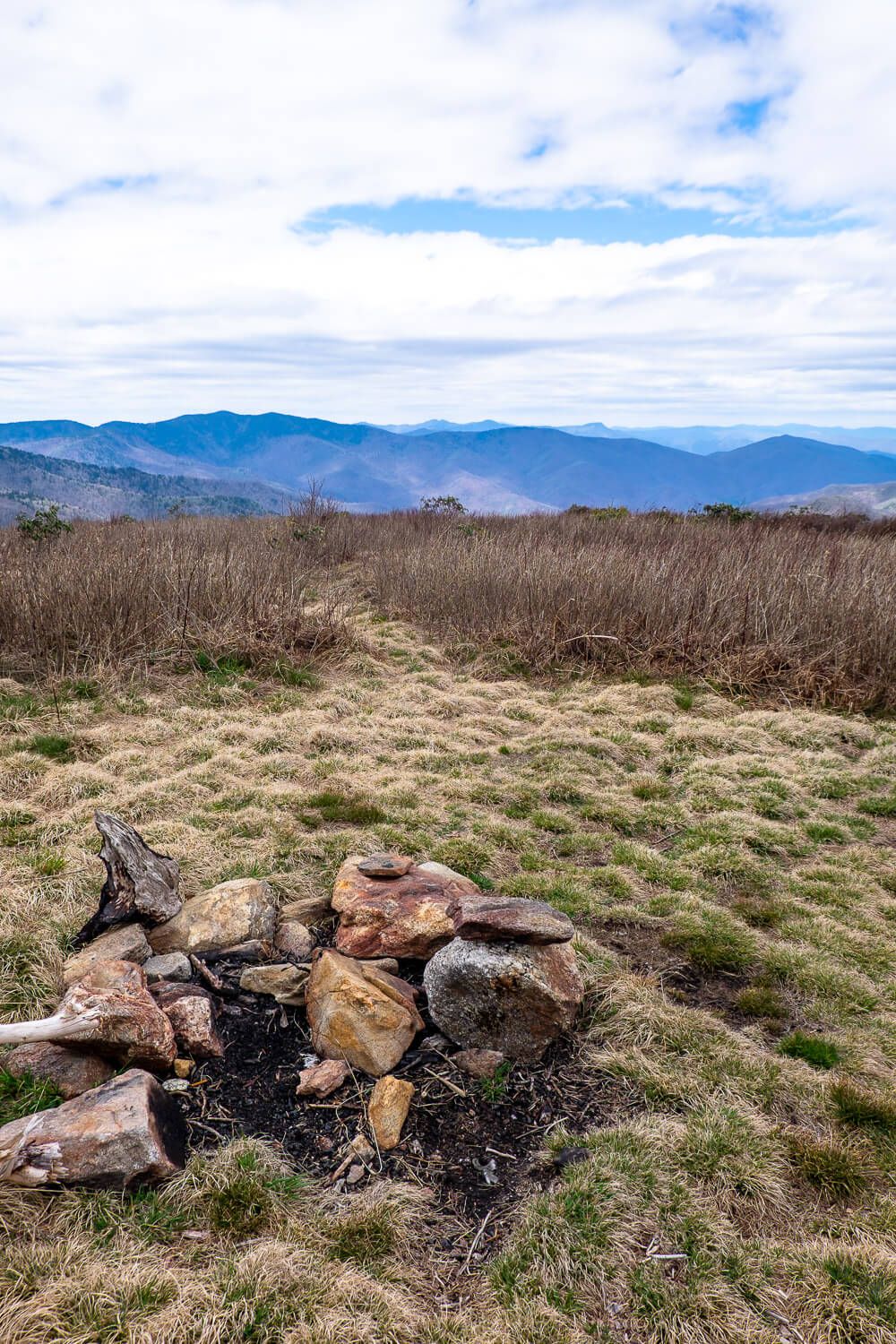 I'd suggest to bring a stove (and fuel) even if it's your backup option. I've included our stove set up below. Also we ate and drank all of our meals out of our cups. We just wiped them out (pack out any paper towels you guys) and re-used. The cups I've linked to below are not the ones we have (as ours are like 10 years old), but they are similar.
Below is a list of all the food we brought and ate. We only backpacked for 1 night, so we were able to just bring a few things and not have too much variation. Plus all the food was food we could just add some boiling water to, wait for a bit, and then eat.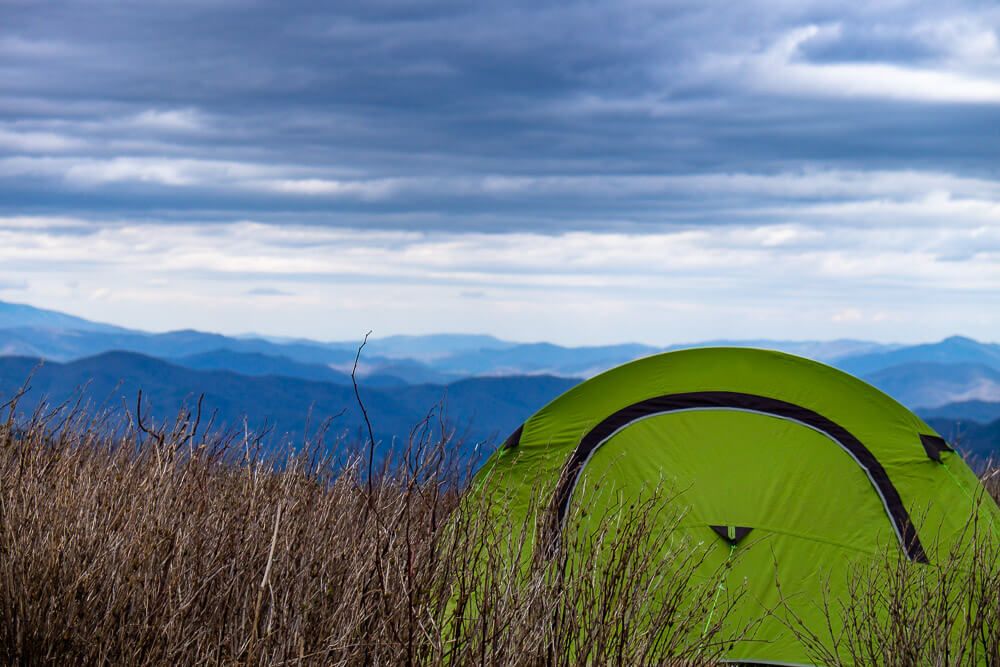 ---
Water
If you are backpacking for more than 1 night, you'll really need to think about the amount of water you'll need. We brought 4 32oz water bottles, 2 20oz water bottles, and 2 hydration packs with about 1L to 1.5L capacity. We though that was so much water.
But when you also have your dog with you and you use water to cook all of your food (which all required 1-2 cups per person), you go through a ton of water. I think we had one hydration pack left by the time we made it back to the car.
Another tip is to always have more water in the car. That way you have some to drink on the way home.
On top of the balds there are no streams or creeks to fill up on. If you are planning a longer loop, check a map to see if you'll cross any streams. But for most people I would suggest bringing more water than you'll think you'll need.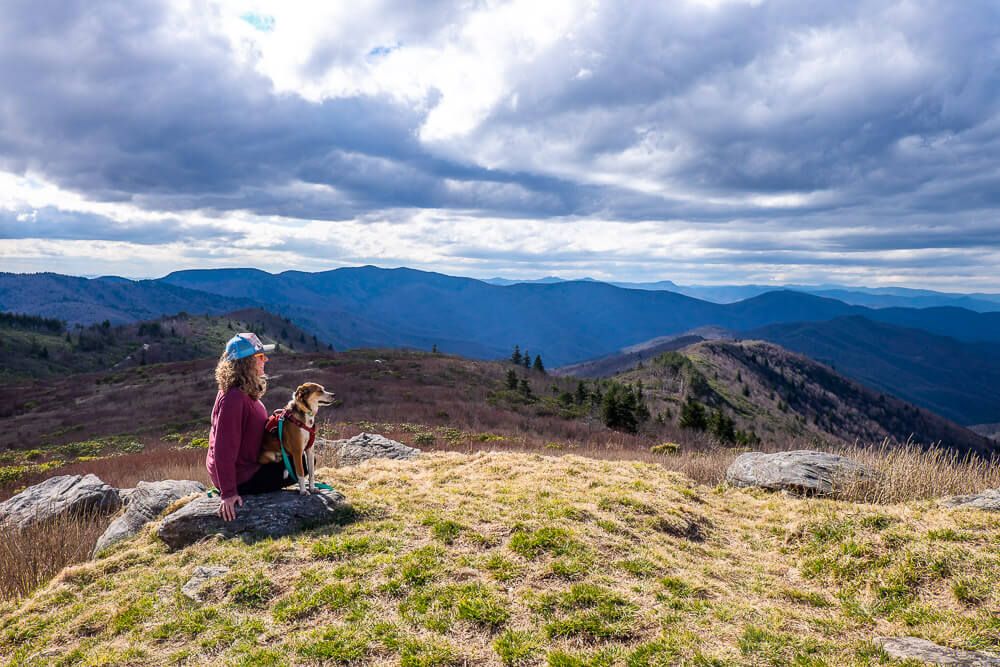 And those are all my tips! I hope you have a great time backpacking!