I'm torn about how I feel about Lagos. In some ways I loved the city. It was the first stop on our trip, and I was thrilled to finally be away. The sangria and seafood were awesome. The beaches were beautiful. And it was sunny everyday.
But then I also remember all of the tourists. Now all big cities have tourists. But for most of these places, the tourists are there because of the city. In Lagos, it felt like the city was there because of the tourists. And then there was the half-rundown feel I sensed in Lagos. Not overly dominant but present.
I had read a lot about staying in Lagos. Some guidebooks and sites recommended it. Some did not. In the end, we decided to stay there and form our own opinion.
So what's Lagos really like?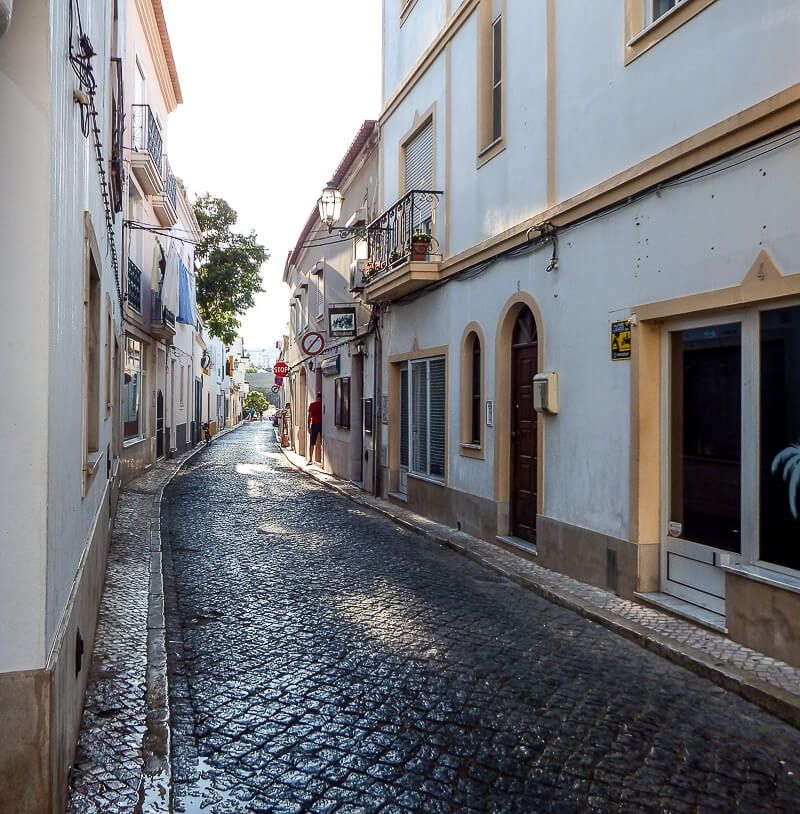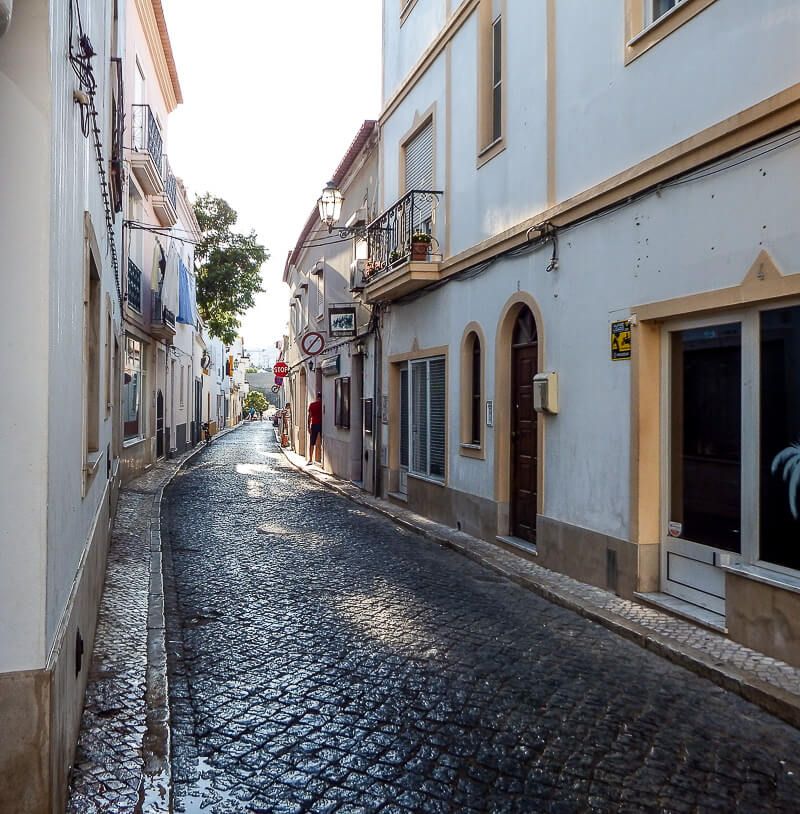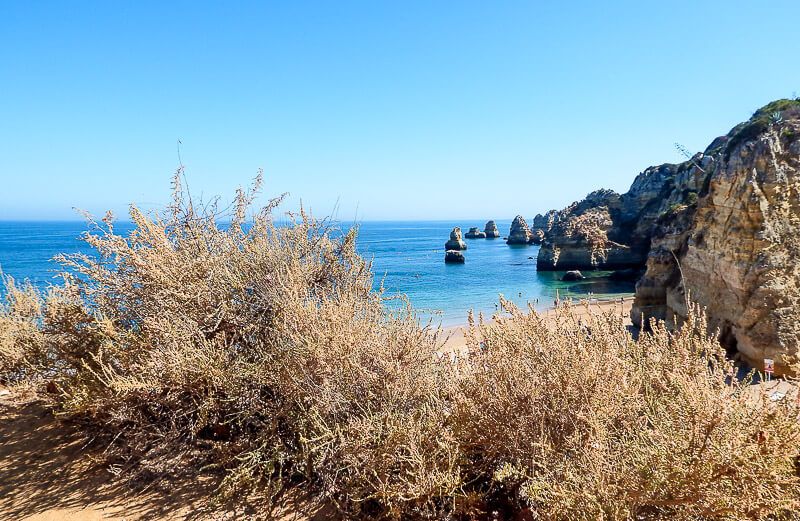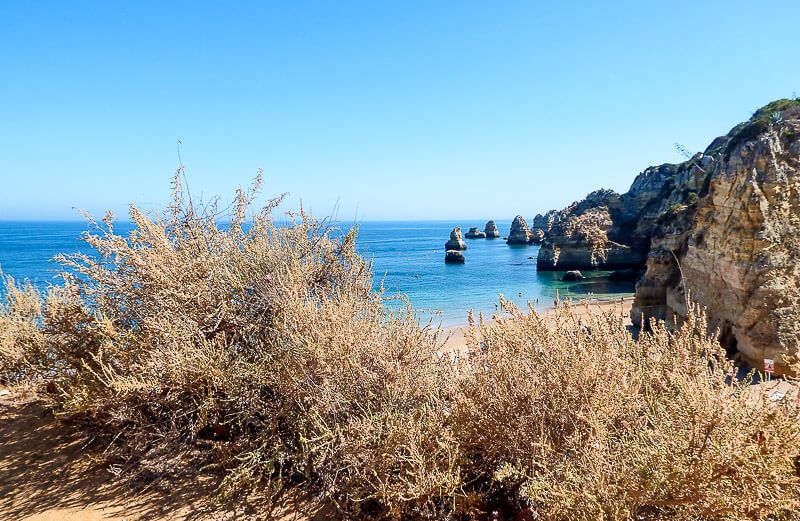 ---
The City Center
My first memory of Lagos was driving in late Sunday night. We turned off the highway and then weaved our way through the streets to the southern side of the town. Most of the buildings were white though they were larger than I expected. I had thought Lagos was one of the smaller towns but it was much bigger than I thought.
The city center is old and historic. Pieces of the wall that once surrounded Lagos still stand in sections. And the buildings inside the wall are a joy to wander among and get lost in. But from there, the city sprawls outward from the harbor and extends for miles. There are complexes, new hotels, and developments.
Lagos is definitely a town that is still growing at an accelerated pace. And with this mixture of old and new, there is a noticeable presence of rundown buildings. It seems it is easier to build than fix. So if you are looking for a quaint, coastal town, you will need to look elsewhere.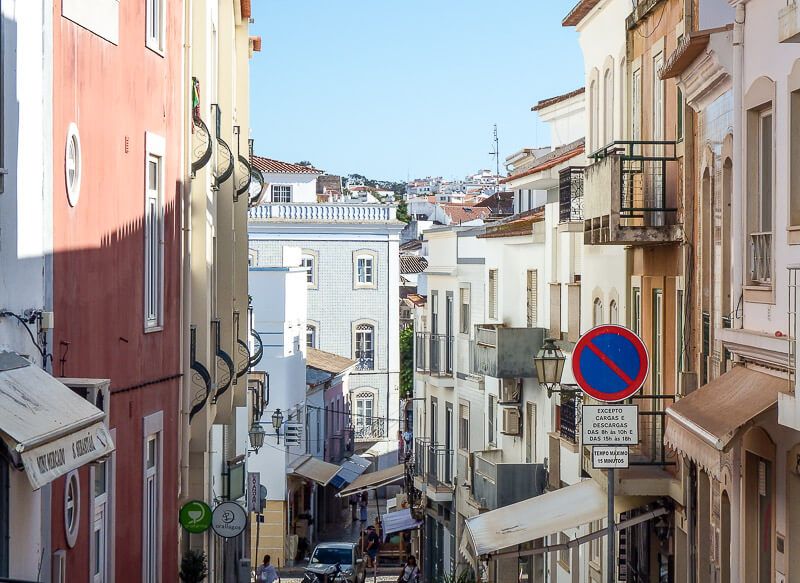 This is further augmented by the fact that Lagos is considered to be a party town.
I had read this in several places before deciding to stay in Lagos and I envisioned a town overrun by yelling drunkards at all hours of the day. Now maybe that is what it's like in the high season, but by September I was pleasantly surprised. The people come out when the sun goes down, and one club we saw was open till 6am(!) but I wasn't thrown off by this. In fact we joined in.
Now maybe it didn't bother us because we weren't staying in the city center. The area around our B&B was definitely quieter and newer. The buildings were colorful and it seemed like the area made an effort to create a shared coastal style.
Upon arriving the first night, we decided to grab dinner at O Camilo, a restaurant that sits at the top of Camilo Beach which is far outside of town. The place was packed, the wind was cold, but I dived into tradition and ordered a plate of sardines. And I will never again think of sardines as the smelly fish packed into the sad little tin can. I will think of them as they were in Portugal.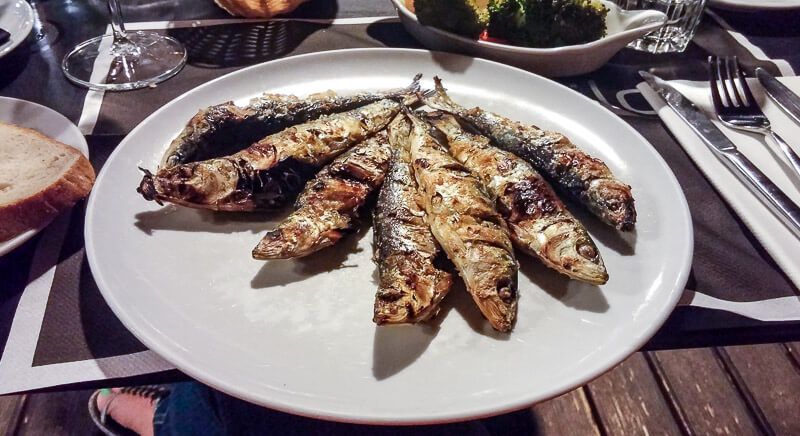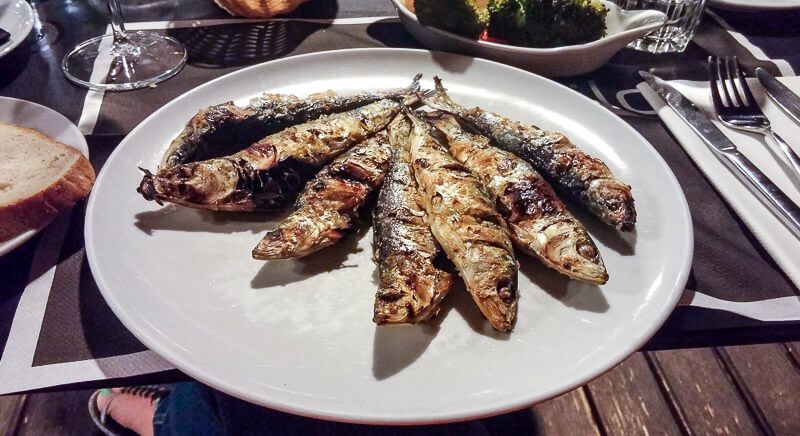 The next afternoon and evening was dedicated to the city itself. And while Lagos is located on the coast, the actual city center is located across from the harbor, easily a 1-2km walk for us.
Definitely long enough to get our appetite up.
We stopped at a cafe in Praça Gil Eanes, one of the main plazas, and ordered a jug of sangria and a plate of fries. We easily spent the next hour listening to the live music and people watching.
Oh and the sangria in Lagos was oh so good. We later ordered some in Lisbon and I was shocked (and horrified) by the difference in flavor. Lagos had the best.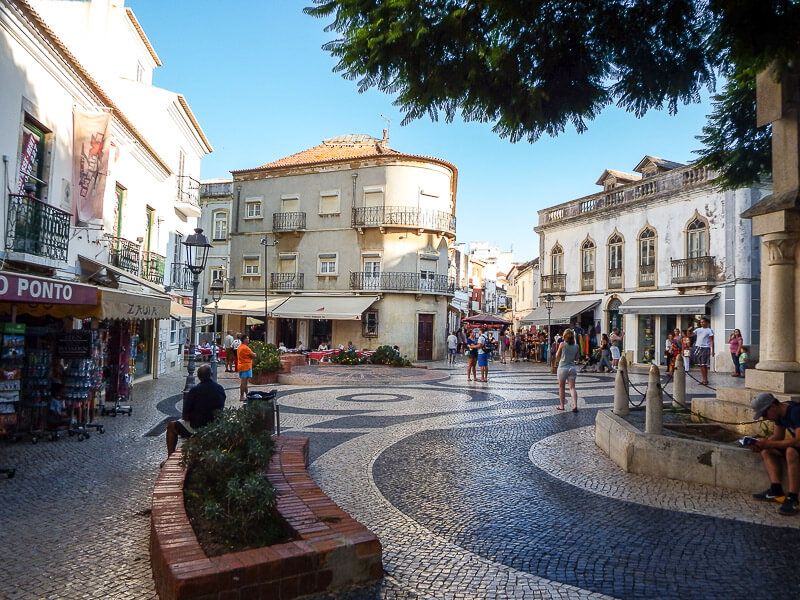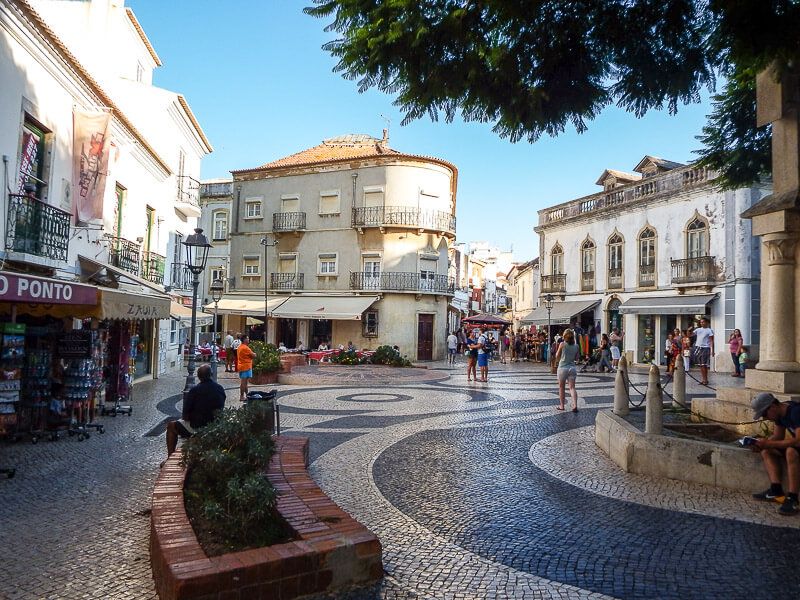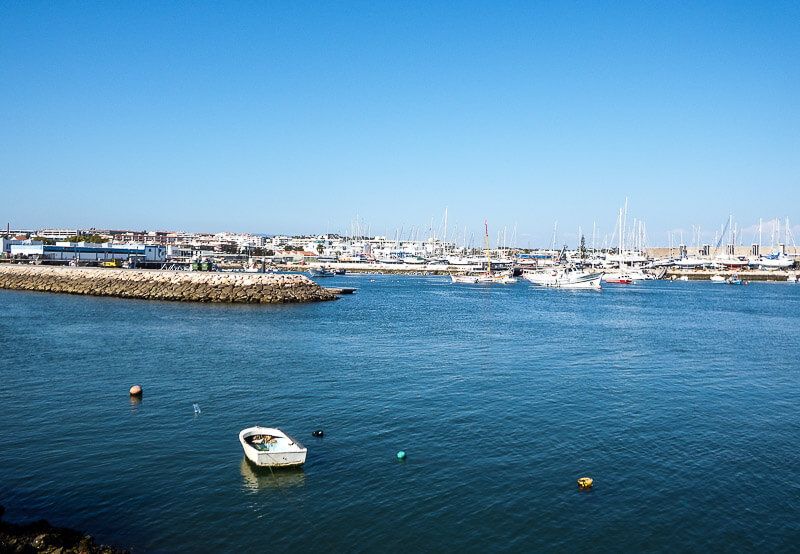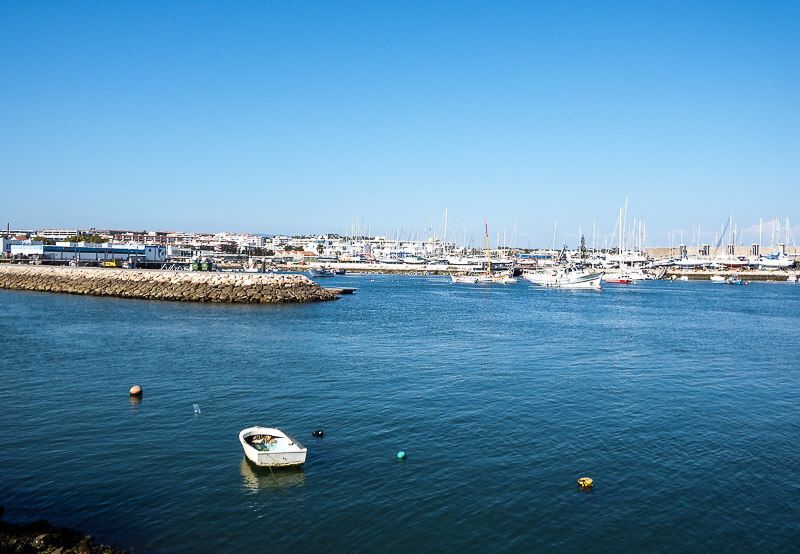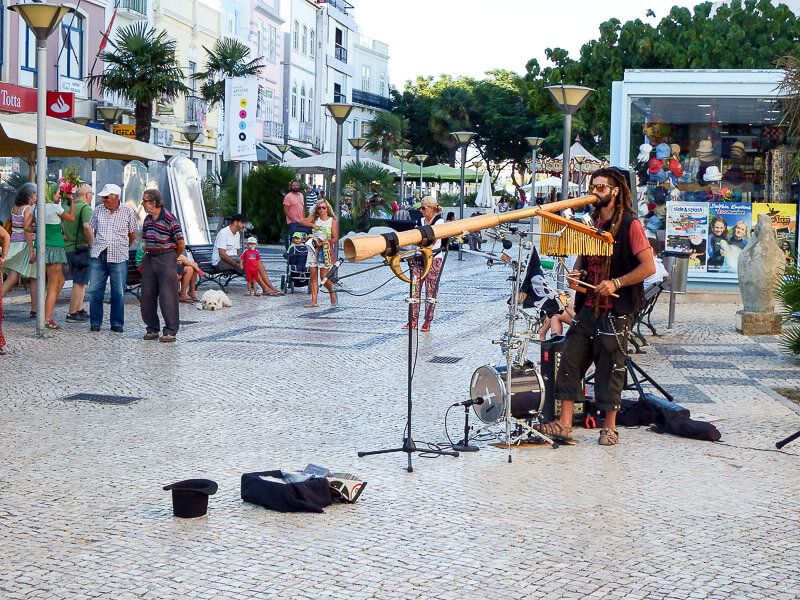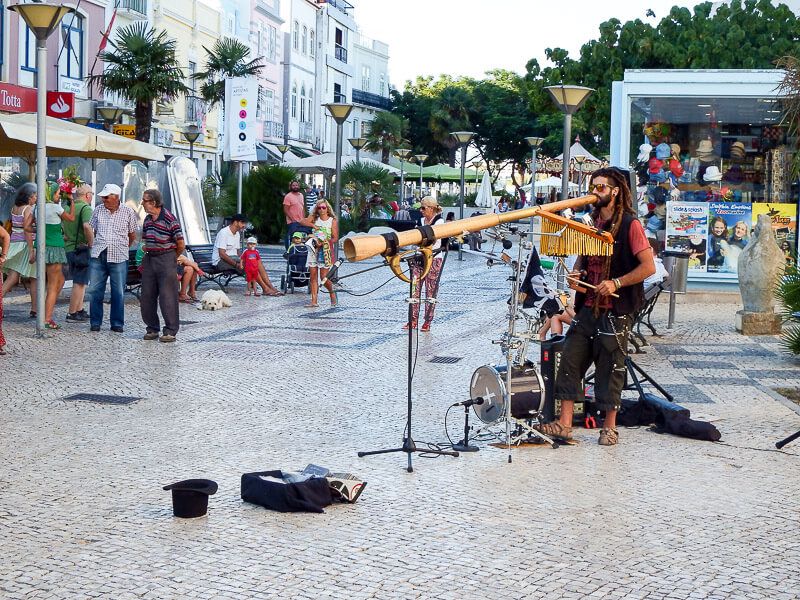 After finishing off our jug, we wandered around the city center for a couple of hours.
This was the Lagos I had envisioned. Restaurants lining the streets. Musicians playing on every corner. Winding, hilly cobblestone streets.
This was the Lagos I wanted.
As the light started to fade, and our bellies started to rumble, our wanderings took on a more pointed direction. We almost stopped to eat at a small spot that was tucked away, but the smell of garbage from the alley below was too strong. And so we moved on to a more touristy restaurant right off Praça Gil Eanes – Cayo Coco. The food was incredible though. The octopus literally melted in my mouth, and the prices were lower than I expected.
From more amazing sangria, to the seafood, to our friendly British waitress, I only have fond memories of dining at Cayo Coco.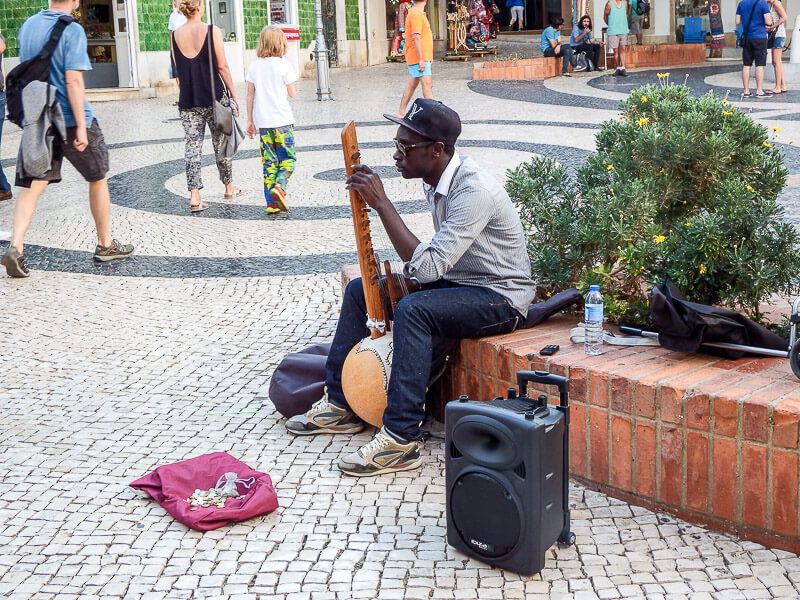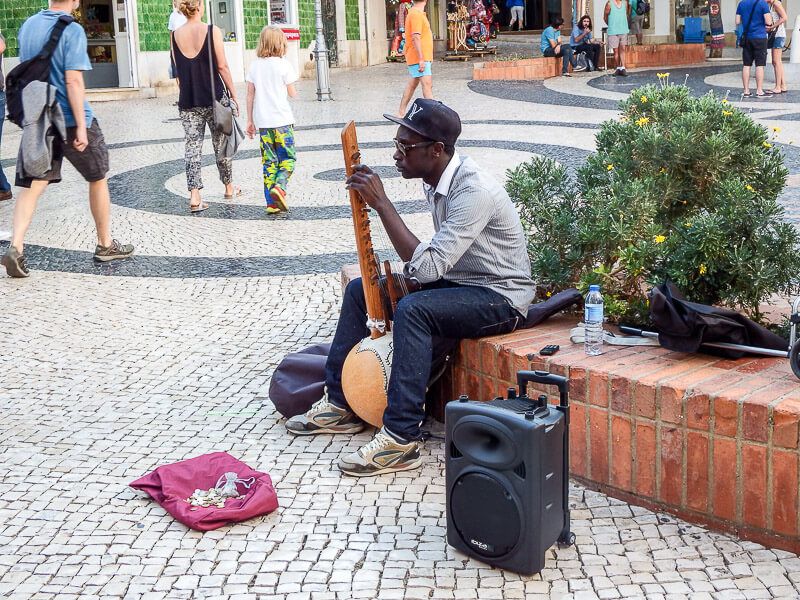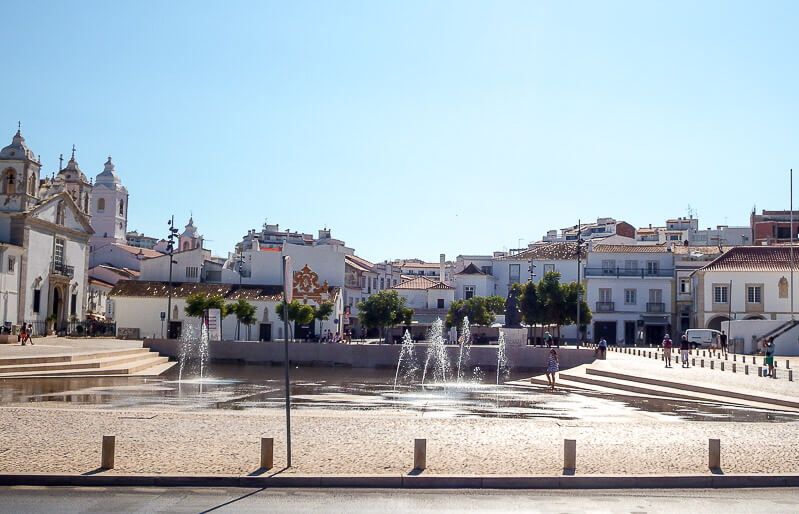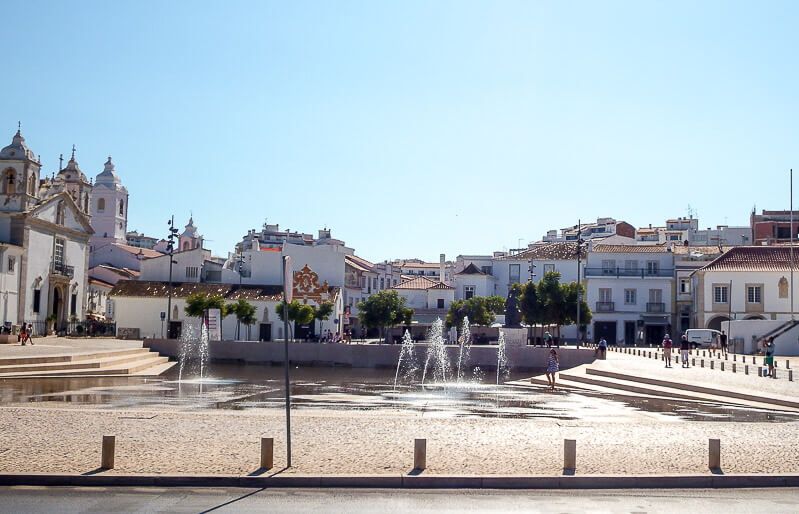 After dinner we barhopped around Lagos.
There was a stop at the Skybar to take in the view. Then a stop at Taberna de Lagos where we stumbled upon live Fado singing. The woman's voice was incredible and we went through several rounds of drinks as we listened to the performance.
From there, we grabbed crepes to go at a little stand (they were sub-par but we were gullible) before finally calling it quits at Bon Vivant. A colorful club spread over multiple floors with the top boasting an open terrace. Since it's open till 4am, at 11pm it was still quite dead. We grabbed a couple of drinks and parked ourselves on the terrace for an hour or so.
As the clock passed midnight and several hours of eating and drinking caught up with us, we decided to walk home. The route down the main road looked quick and easy. Basically a straight shot.
But it was this walk that sobered me up. The crowds thinned and the street lights dimmed as we exited the city center. And halfway home, we passed a cement shell of a building. The rundown structure looked like it had been under construction at one point, but it had now been abandoned for years. It was falling apart. And it was not small. At five stories and almost a block wide, it loomed ahead of us like a nefarious beacon. We passed by quickly and without a sound.
And without incident. But I still remember that uneasy feeling.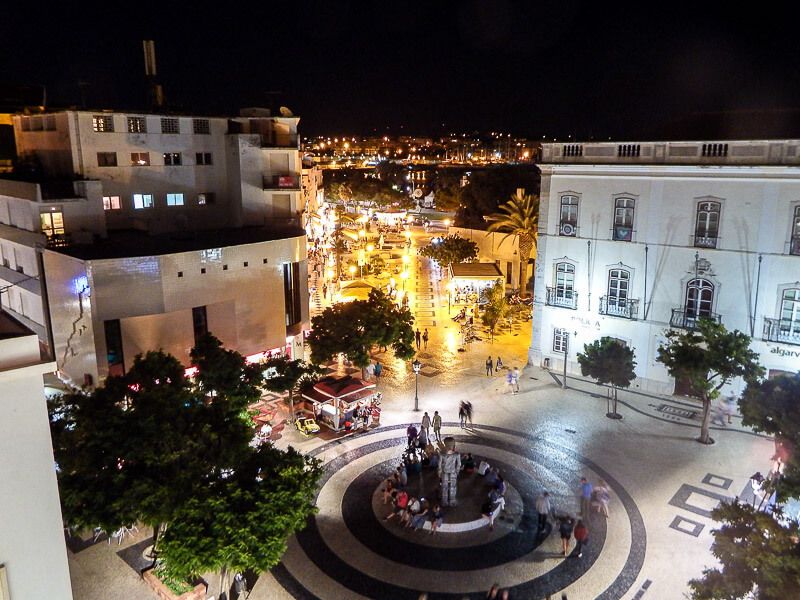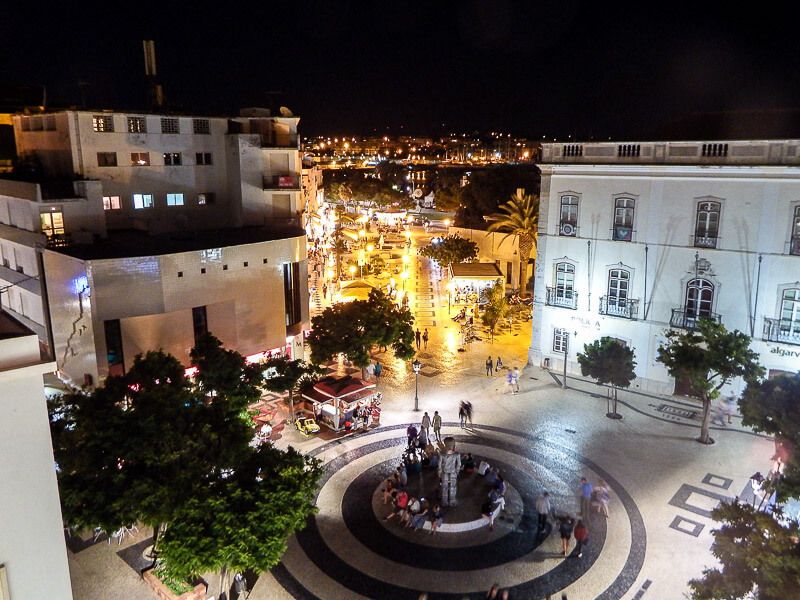 ---
The Beaches of Lagos
Oh the beaches. They are (one of) the reasons Lagos is the destination of choice for so many people. The town's beaches go from long and sandy to small and rocky.
Praia do Camilo
By far my favorite since it was the beach that called me to Portugal in the first place. It's located the furthest outside of town (1-2km) down Estrada da Ponta Piedade. The long stairwell connects the parking lot at the top of the cliffs to the beach below. The beach itself is split in two and connected by a cave running through the cliff. It's small and crowded during the high season, but I loved it. See my main post on the beach for more details.
As a bonus, it's also on the same road as Ponta da Piedade. Consider combining these two together!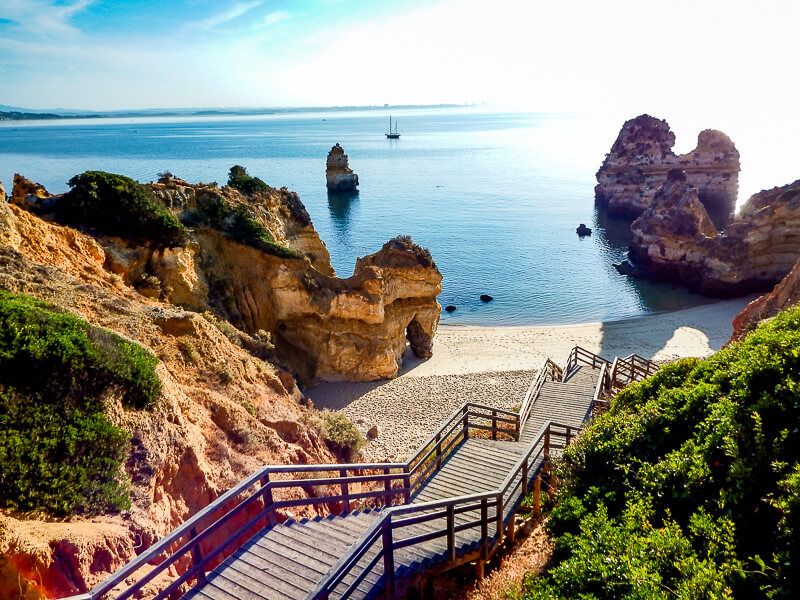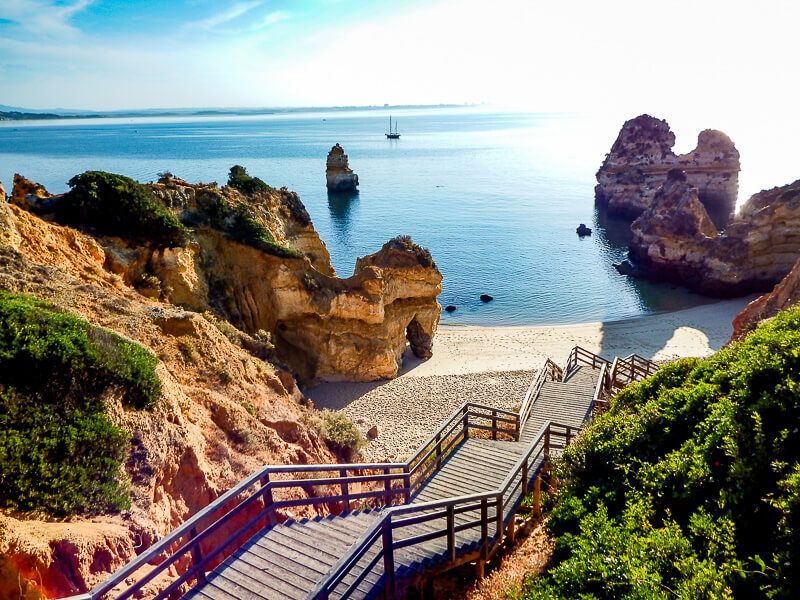 Praia Dona Ana
Also located on the south side of town but not as far as Camilo. You can take Estrada da Ponta Piedade south out of town and then make a left onto Alameda Doutor Armando Soares. This road dead ends at the top of Dona Ana. However there is also a path on top of the cliffs that winds from Batata Beach to Dona Ana.
Praia Dona Ana is much bigger than Camilo but it spots some of the same features like rugged cliffs and seastacks. If you want to be able to spread out and enjoy your space, Dona Ana might be the beach for you.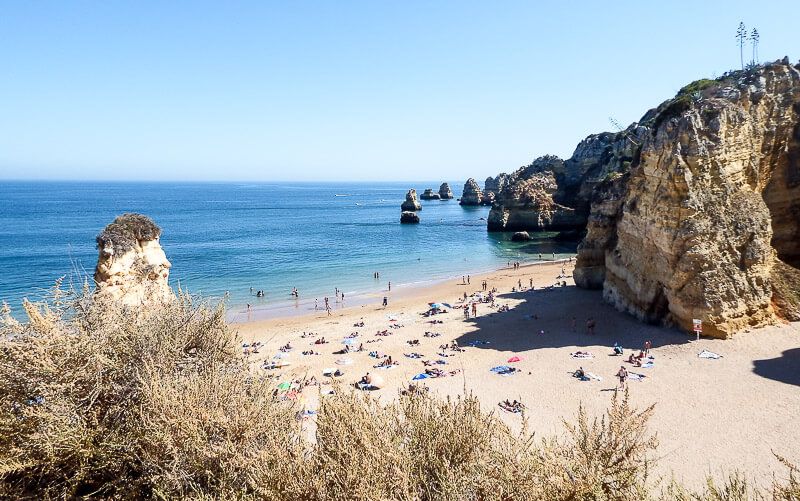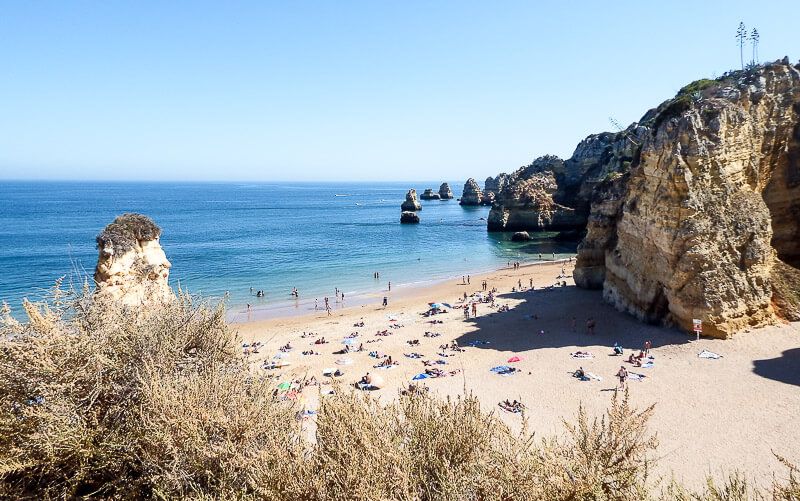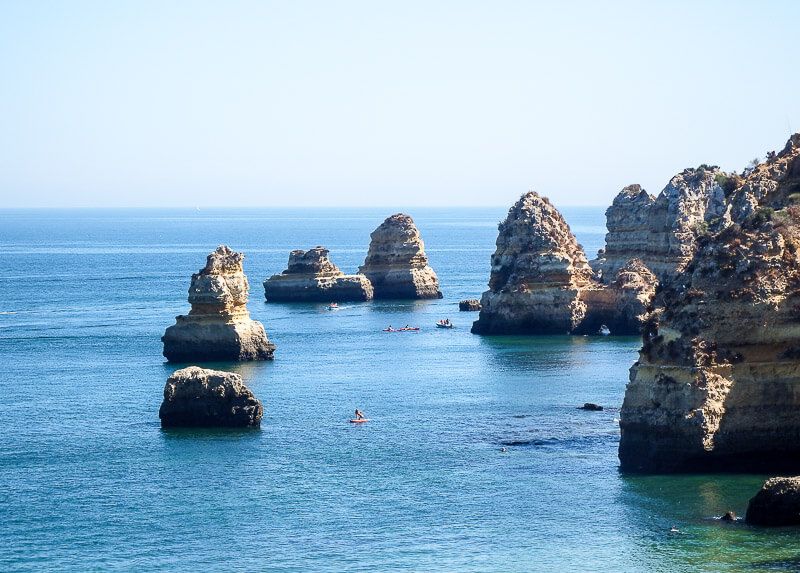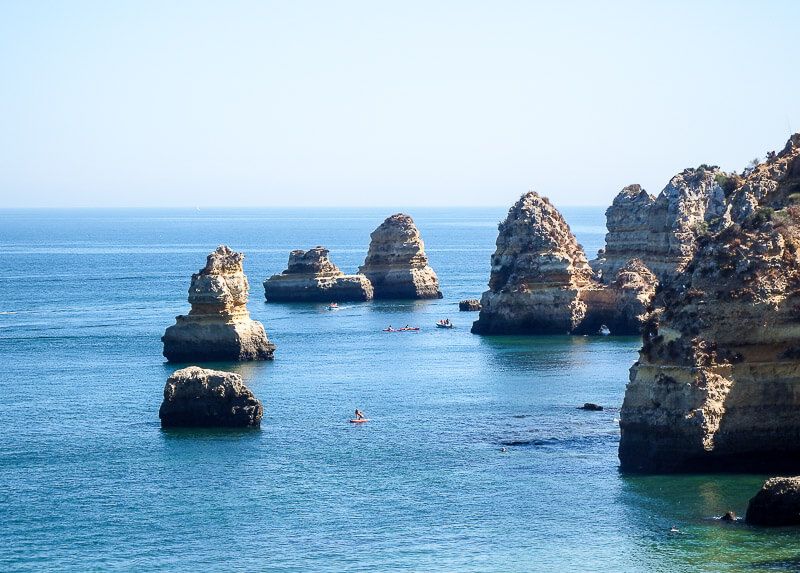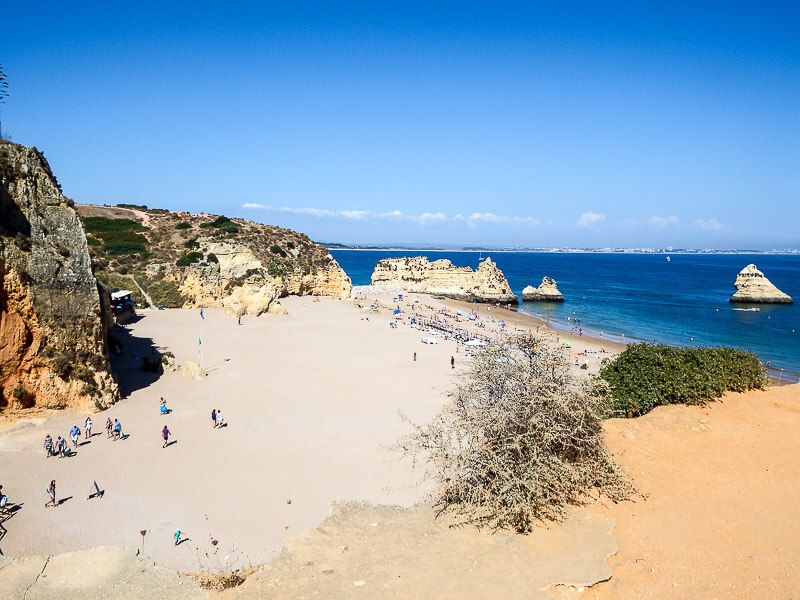 Praia do Pinhão
This beach is tiny and hard to find. We only stumbled upon it by chance. The top of the beach is located down a narrow cement road and then at the bottom of very steep cement steps. When we were there, the bottom of the steps were in ruin and (from land) the beach was inaccessible. However, if you have a kayak, you can easily make your way to the beach from the water. The only thing I would note with this is that the cliffs surrounding Praia do Pinhão are very tall. If you want to be in the sun, you may want to show up early.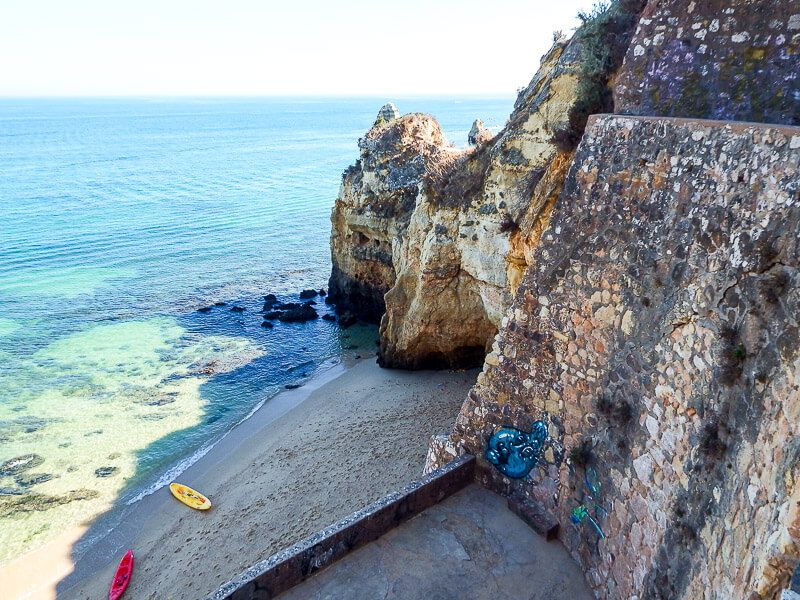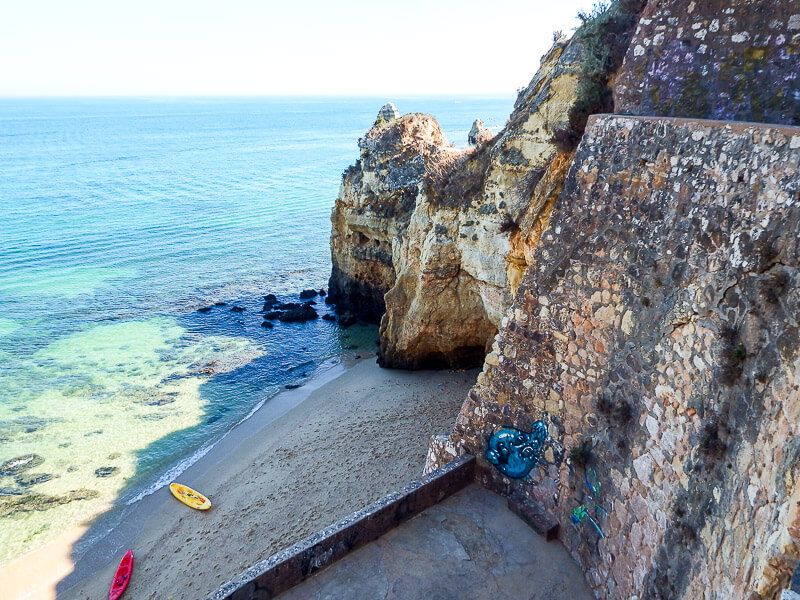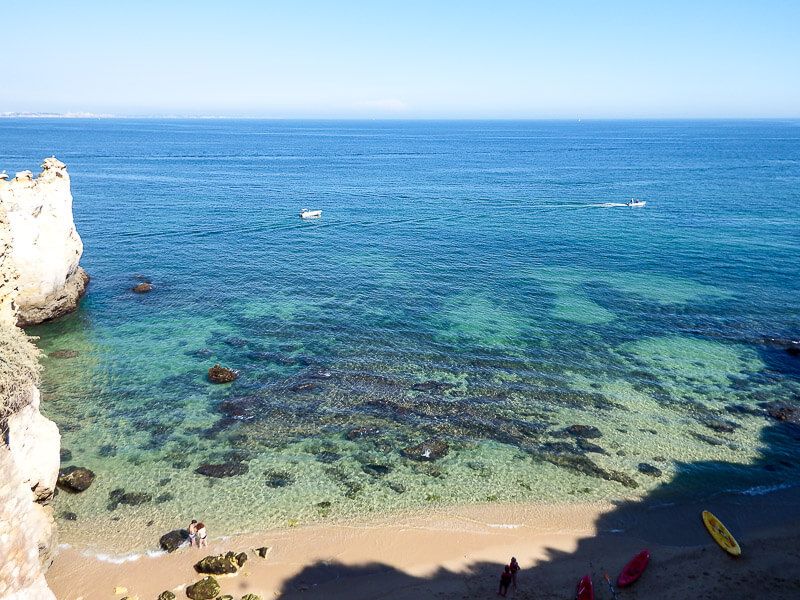 Praia dos Estudantes & Batata Beach
These beaches are along the main avenue leading out of Lagos's harbor. Simply make your way along the promenade until you reach the fort and you should see the beaches spread out in front of you. Batata is a long sandy beach while Praia dos Estudantes is much more rocky and intimate. If you don't have time to visit Camilo or Dona Ana, these beaches will give you a glimpse of what Lagos has to offer.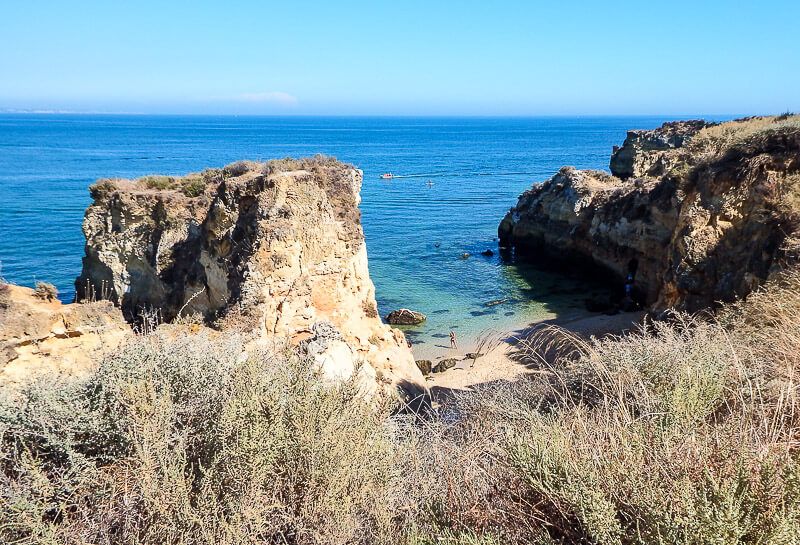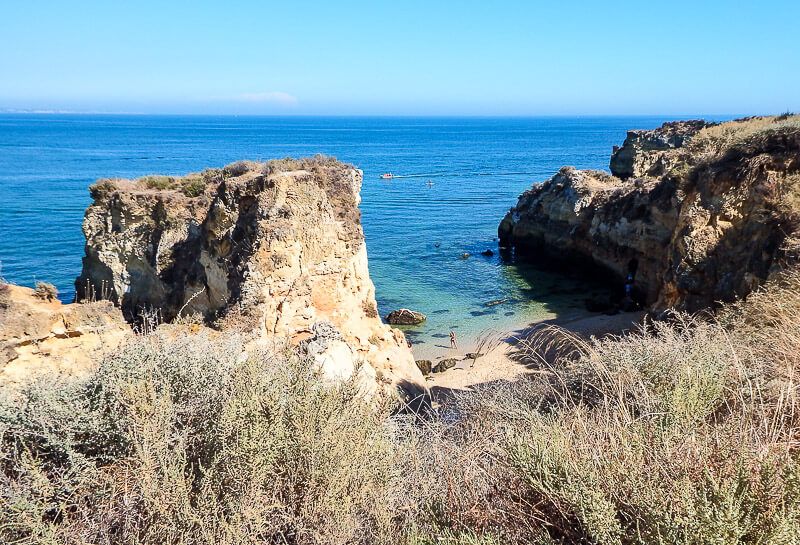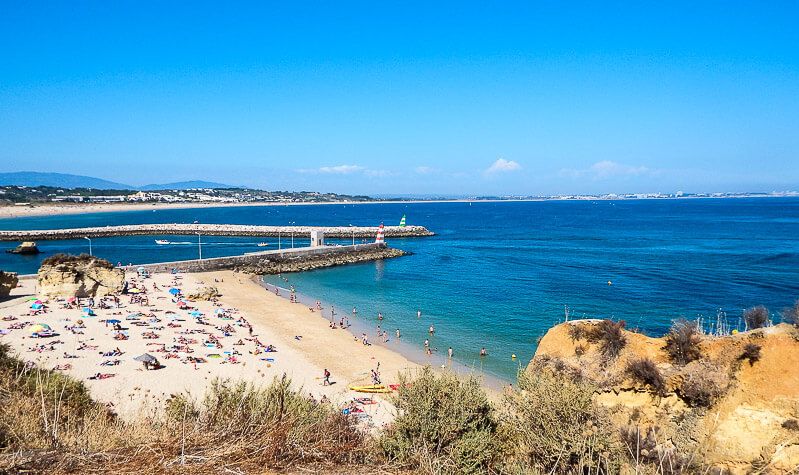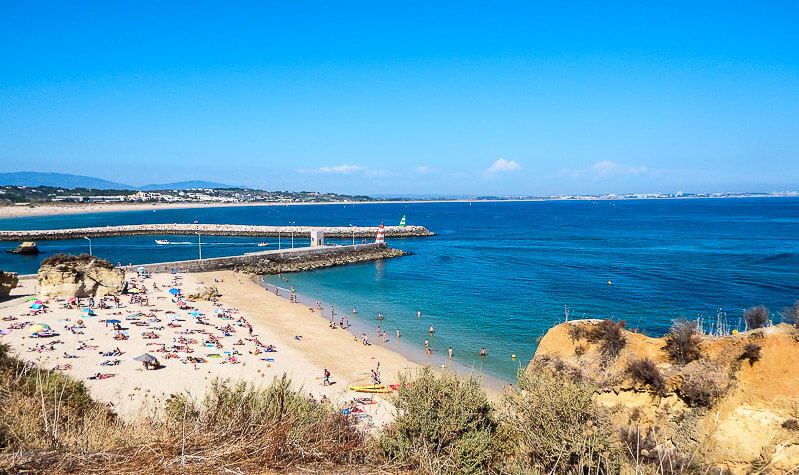 ---
So Should You Go to Lagos?
In the end Lagos was perfect for us.
We stayed at an amazing B&B outside of the city center and across from the best beaches. And I think that definitely helped our experience. We were close to Camilo Beach and we could walk to Ponta da Piedade. But we were still in Lagos. The food, the music, and the nightlife were within walking distance. And we could retreat back to our little spot of paradise when we wanted to.
And then there's the main reason we choose Lagos. We had not planned to rent a car in Portugal and though circumstances arose that caused us to do so, we didn't want to drive anywhere we didn't have to. And in Lagos you don't have to rent a car. You have everything the town has to offer but, because it's Lagos, and so many companies and excursions leave from there, you can easily find what you were are looking for.
We wanted to surf and hike the west coast. And we easily found two companies that would pick us up in Lagos for both activities. While surfing didn't work out (more on that later), our hiking trip was one of the best days we had in Portugal.
There's the good and bad in Lagos. And the decision will be up to you on whether or not you stay there. But in the end, I remember the sun and the beaches and the sangria.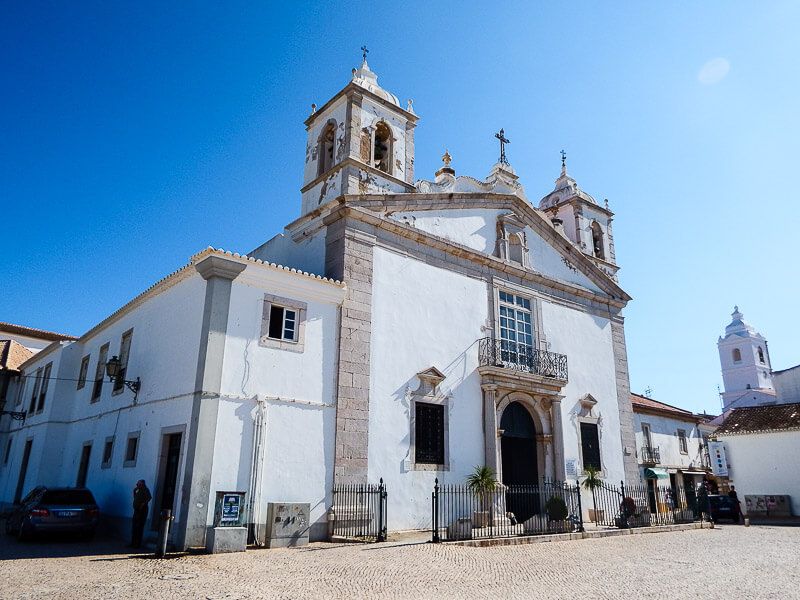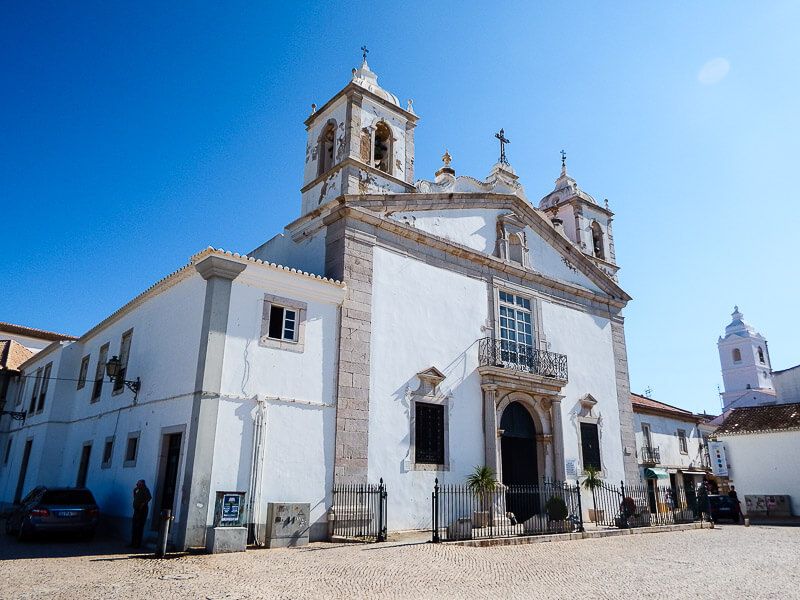 What's most important to you about a place?