Villas D. Dinis was our splurge on our Portugal trip. We had looked at other options in the area and had been disappointed with the reviews or location. But Villas D. Dinis seemed to have it all. Great reviews, a website that seemed to have its shit together, and a perfect location near Praia do Camilo. But its price was much higher than any of the other places we were looking at. In the end we bit the bullet and went for it.
And did it live up to its splurge? Oh hell yea.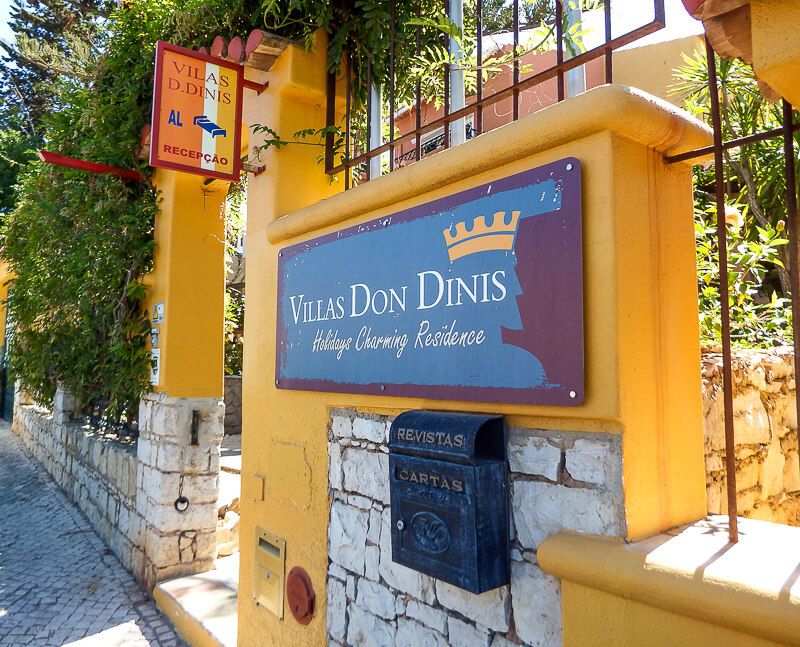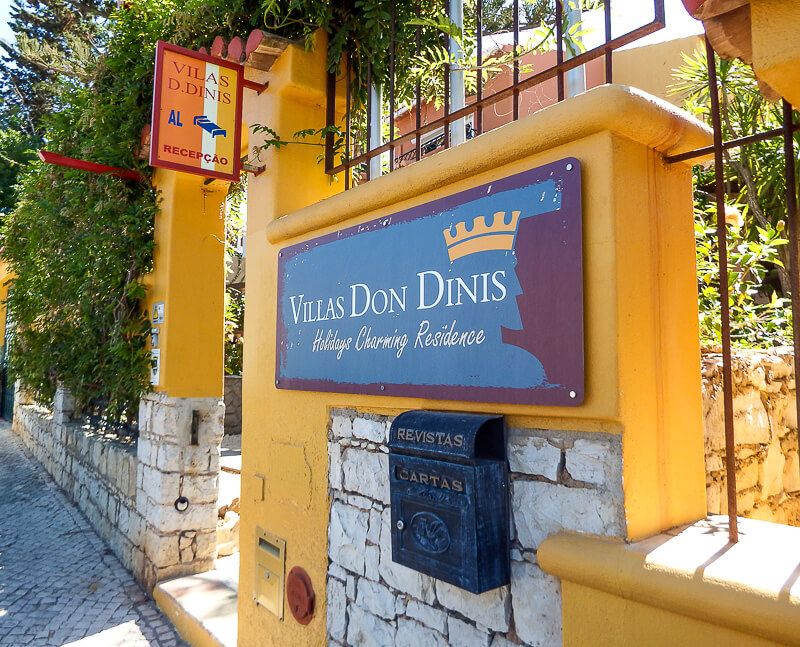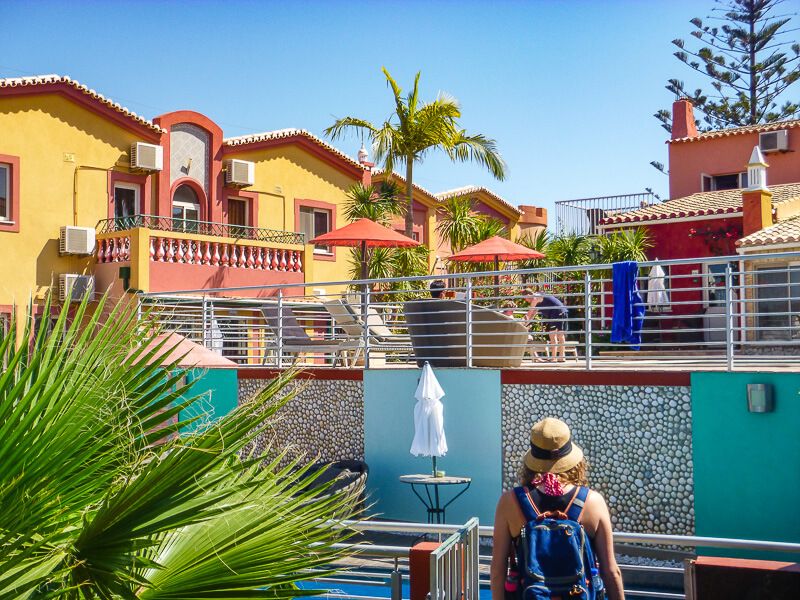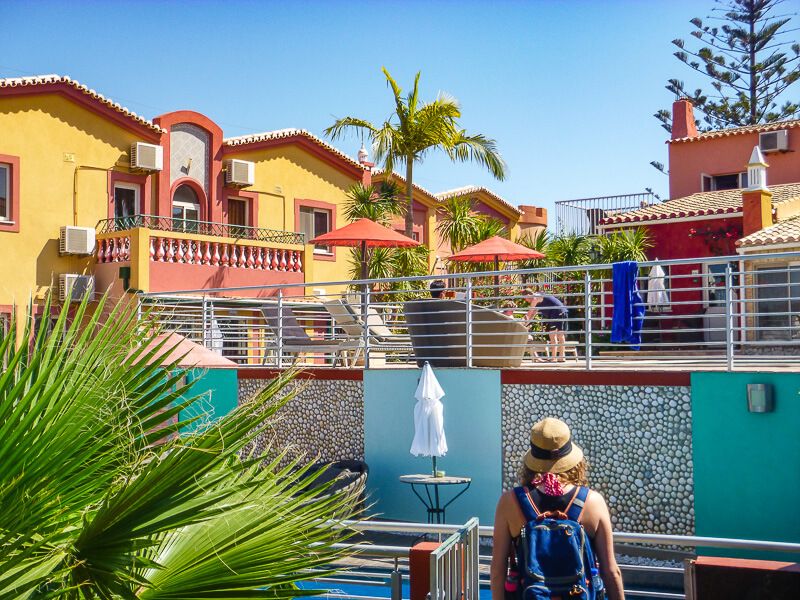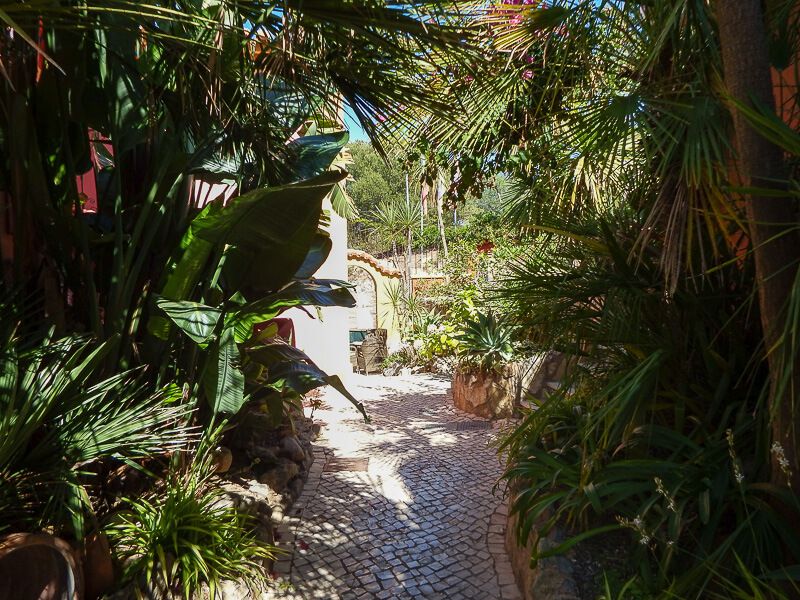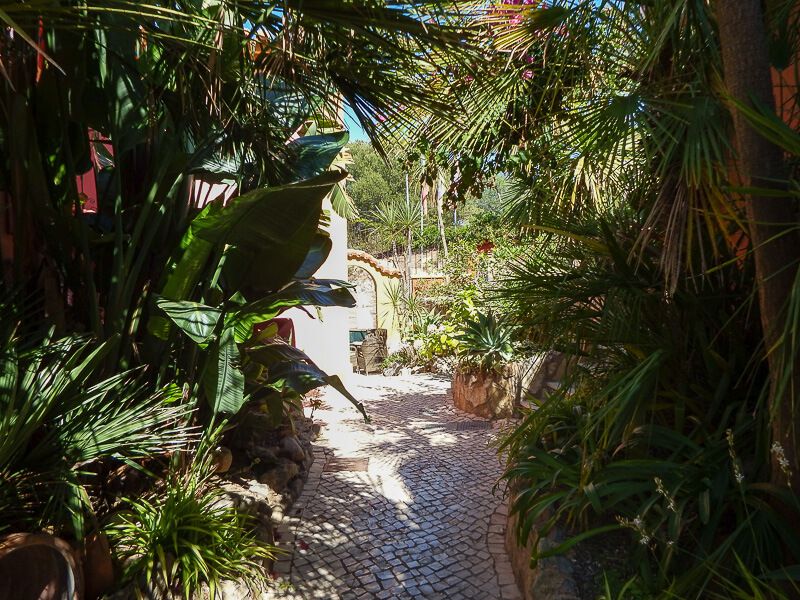 Villas D. Dinis is located on Estrada da Ponta da Piedade in between the roads to Praia Dona Ana and Praia do Camilo. The reception is located up the stairs after you walk through the gate. From there, a path back to the rest of the property leads to a handful of colorful buildings nestled next to not one, or two, but three pools. There's also a small covered terrace where you grab breakfast in the morning.
Villas D. Dinis was the perfect first stop on our trip. I was recovering from probably the worst cold I've had in 4 years and I wanted someplace that was effortless. The staff was friendly and accommodating to our late arrival. The private parking lot was located right out the back gate. Our room was spectacular. And our bathroom (with a rain shower!) was marvelous.
And then there was the breakfast. Oh that breakfast. A buffet of juices, cold cuts, fruits, pastries, coffees, breads, nuts, croissants, vegetables, and oh so much more.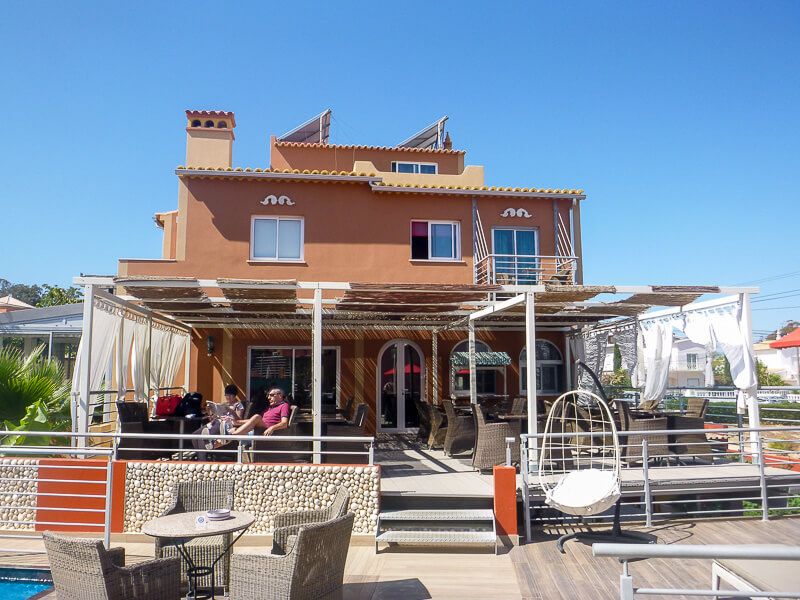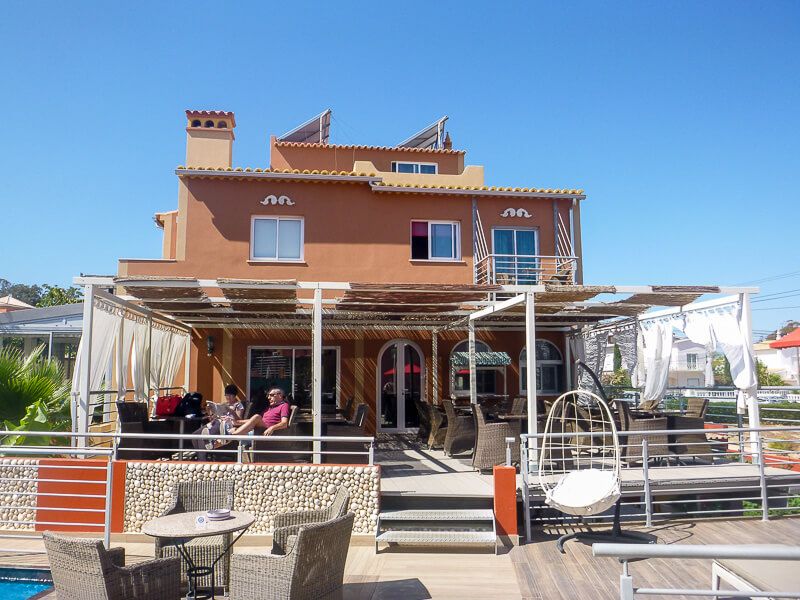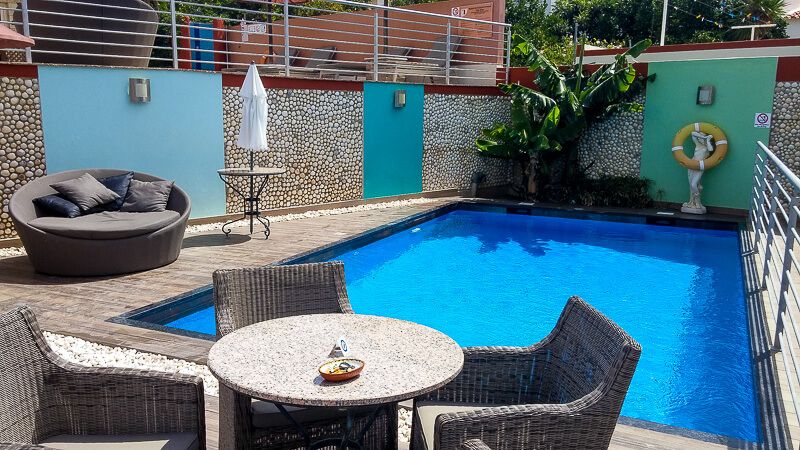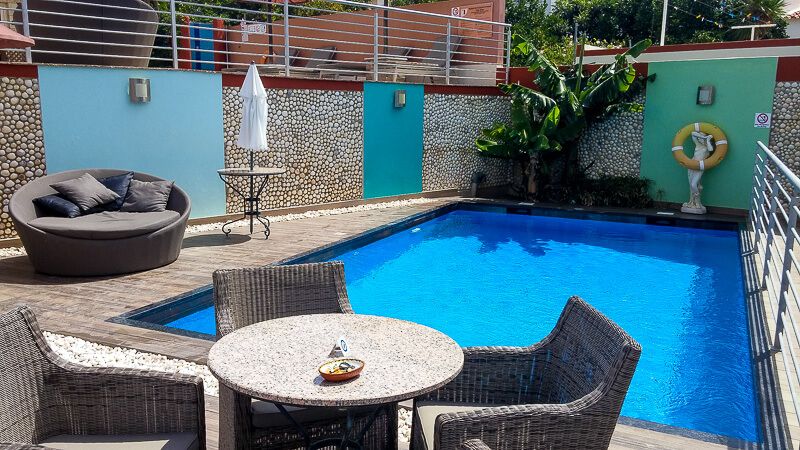 But I need to apologize in my duty here. I did not take a photo of either the room or the breakfast. The former I can blame on my sickness and the missed flight that caused a 24 hour delay in our trip. After traveling for 48 hours, I promptly tore open my bag and scattered my belongings to the four winds to get at a change of clothes and shower supplies.
But for the latter I can only blame myself and the hunger that overtook me each morning. My thoughts were squarely on filling my plate and wondering how many of those delicious mini pastel de natas I could eat and not on taking a picture of the buffet. I will wholeheartedly take the blame on that one.
Before I leave you with the beauty that was the Villas D. Dinis property, I want to remark once more on the wonderfulness of the staff. As mentioned above, our flight out of South Carolina was delayed which caused us to miss our flight to Portugal. This meant waiting until the following evening before we could catch the next flight to Europe. We had planned to stay at Villas D. Dinis for four nights (checking in Saturday and leaving Wednesday) but with the delay we didn't arrive till Sunday.
I contacted the staff and let them know of the delay. I wanted to make sure they knew we would be coming. They were extremely accommodating and assured us they would not give our room away. I fully expected to pay for the four nights we had reserved, but upon check out I discovered they had only charged us for three. I was shocked and happy. But more than that, I was grateful. Villas D. Dinis understood the perils of travel. They understood that sometimes shit happens and plans go awry. They understood that we wanted to be there on time but couldn't and they were accommodating.
Basically they were awesome.
In the oft-proclaimed "party town" of Lagos, it was amazing to have our own spot of paradise away from the madness. A place to relax, unwind, sleep gloriously, and feast on breakfast. it was our fixed point through the whirlwind of our activities in Lagos. And I think I might just spluge on Villas D. Dinis again if I find myself back in Lagos.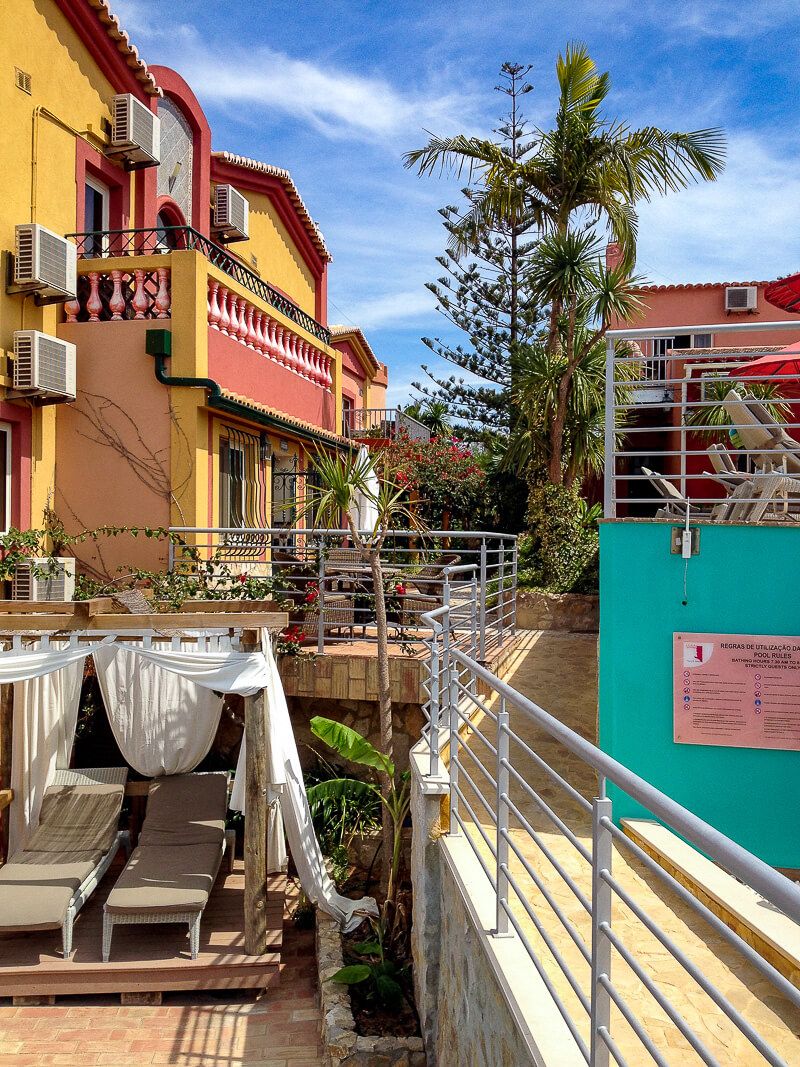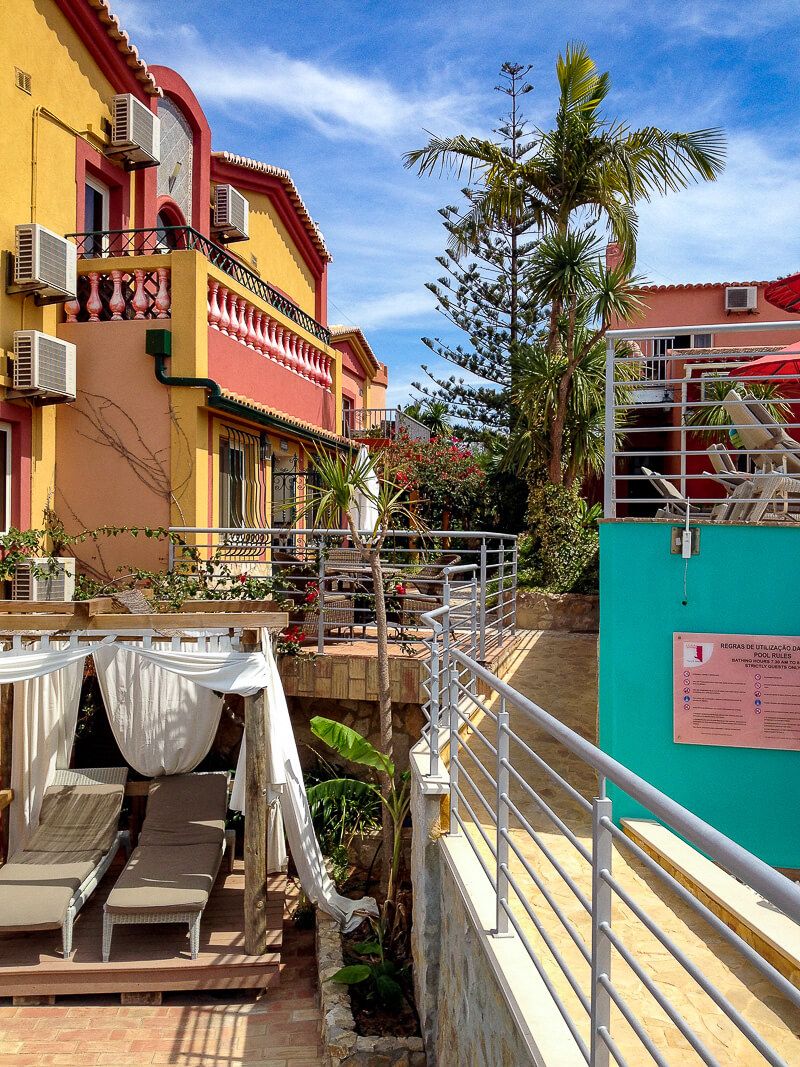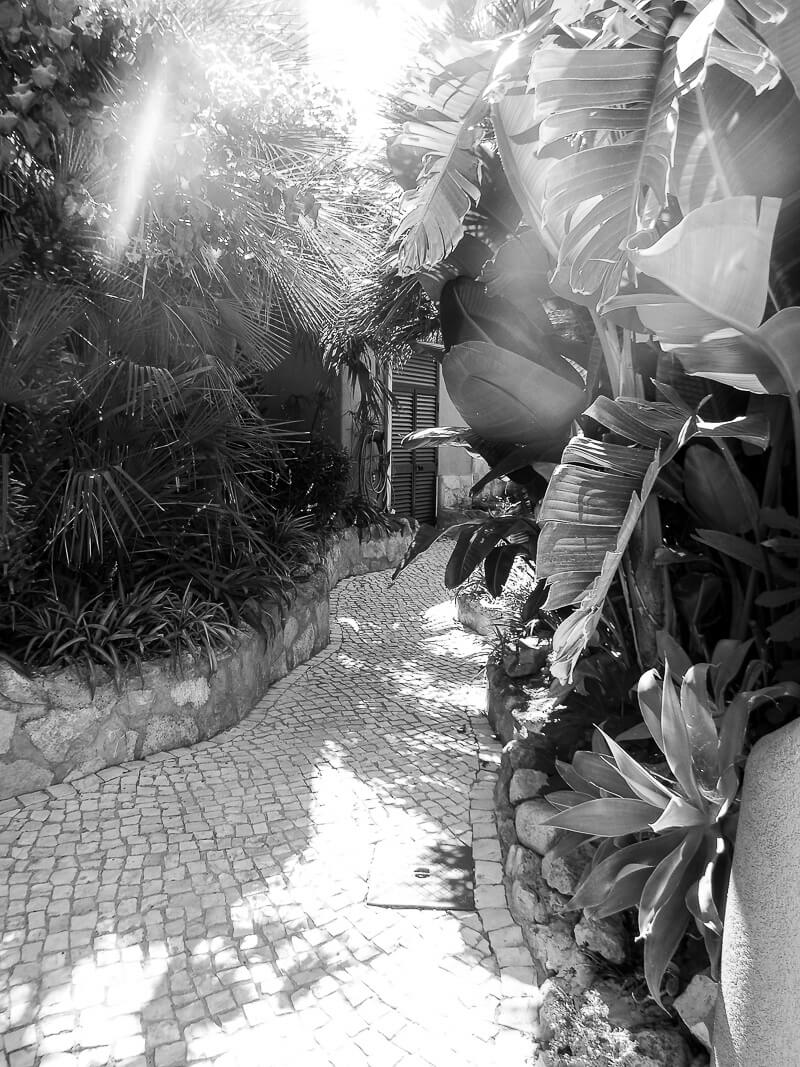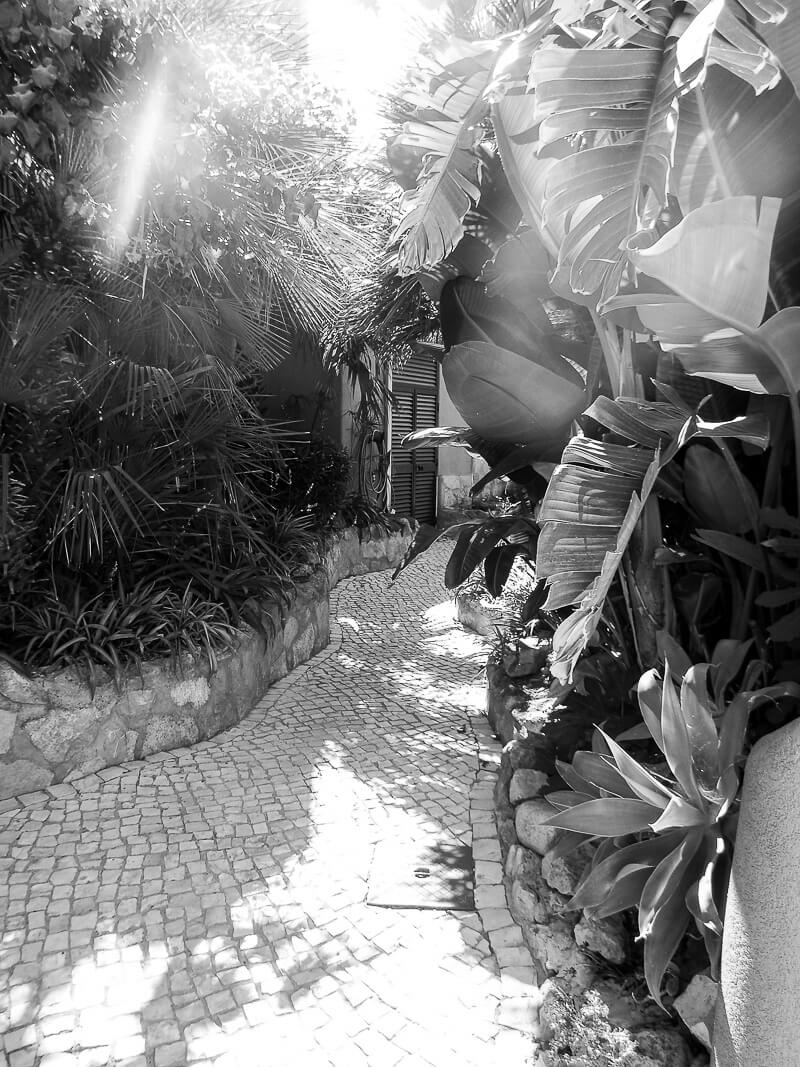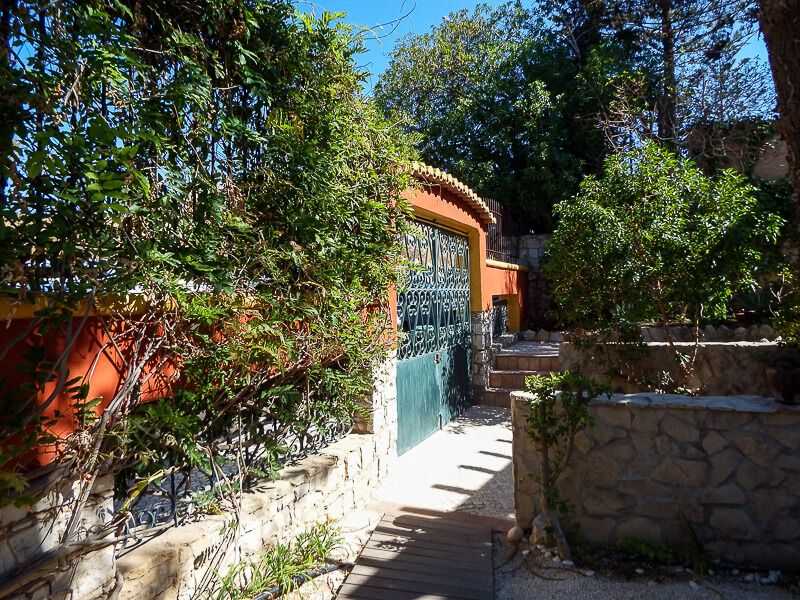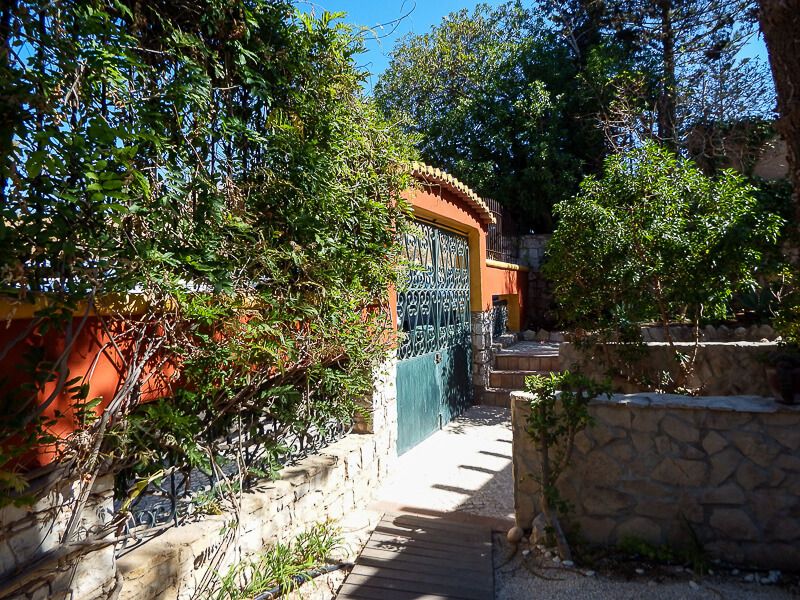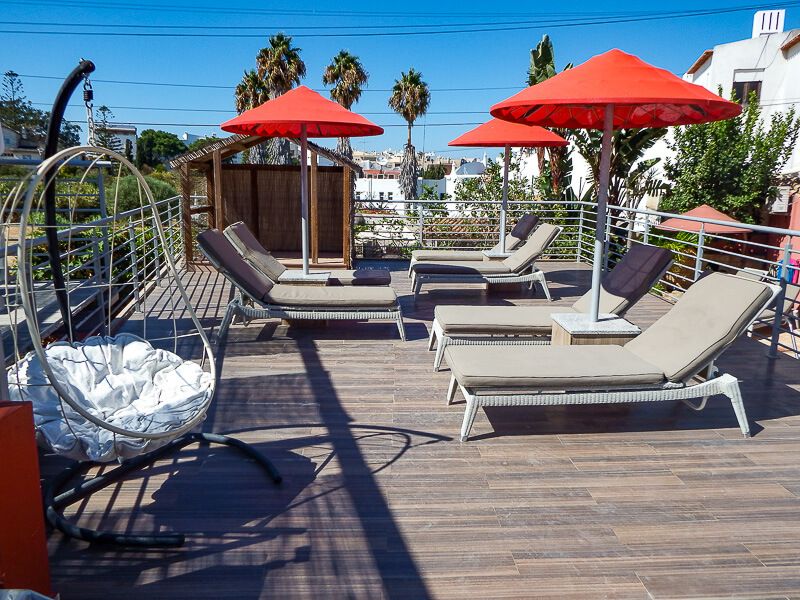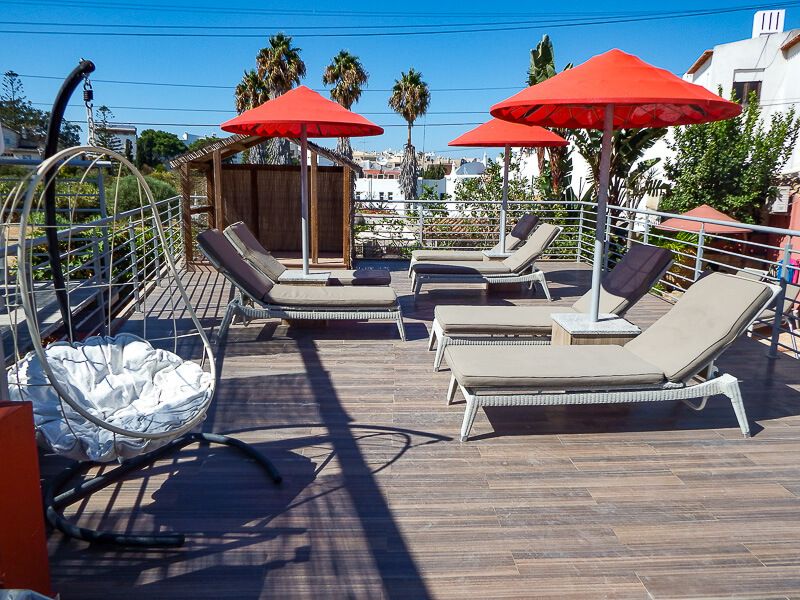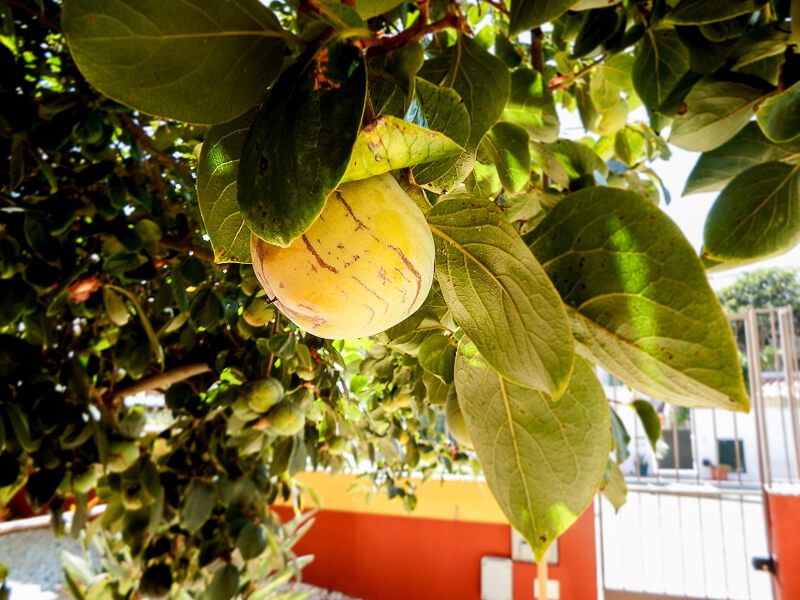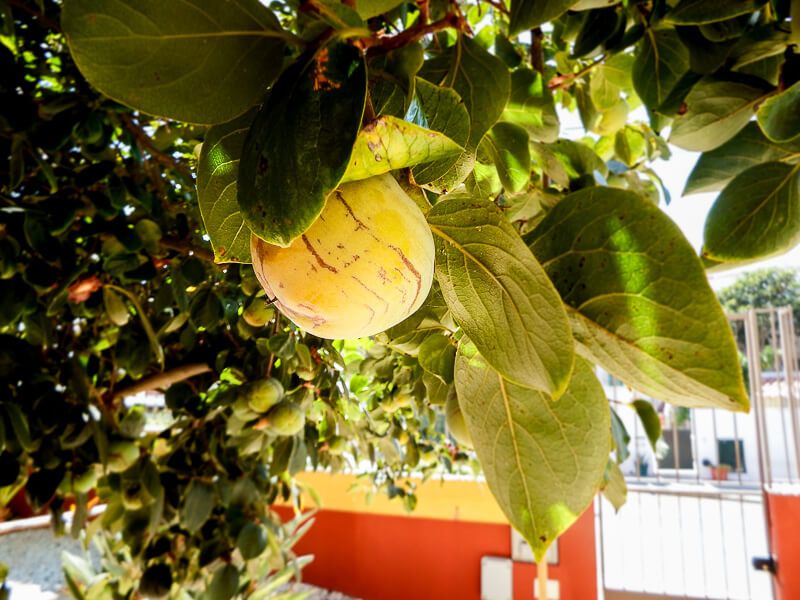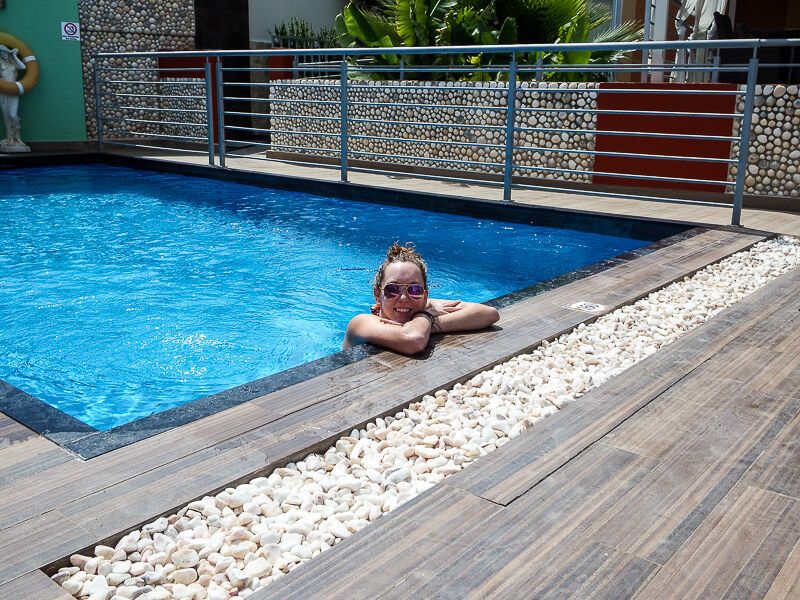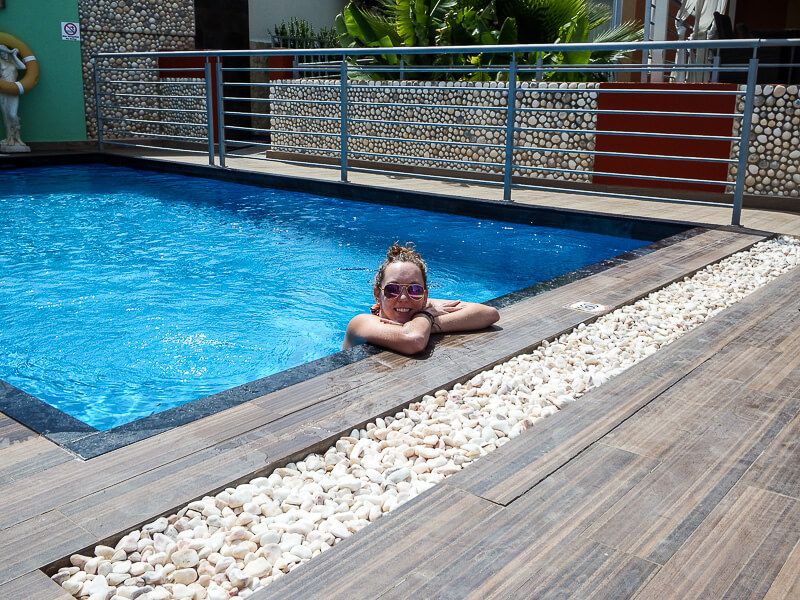 What's your splurge? Is it usually accommodation?