The main way to access Denali National Park is via the Denali Park Road. And since private vehicles can only drive the first 15 miles, buses are your main way into the park. The main ones being the tour buses and transit buses. During our trip to the Denali area in June 2022, we opted for the Denali Tundra Wilderness Tour.
The tour came highly recommended via almost anything I found online. And I had high expectations. But did the tour live up to them. Ehh…kind of. I saw what I wanted to see, but the rest…eh.
Below I'll break down what I liked and, more importantly, what I'd change if we were to re-do or go back.
IMPORTANT INFORMATION FOR 2022 & 2023. Due to a landslide along the Park Road, the Denali Tundra Wilderness Tour turns around at MM 43. In fact all buses (tour or transit) turn around at MM 43. This is roughly just halfway along the road and significantly shortens the tour. There is a chance the road will not be fixed for the 2023 season. ALWAYS check the current conditions via the National Park Service.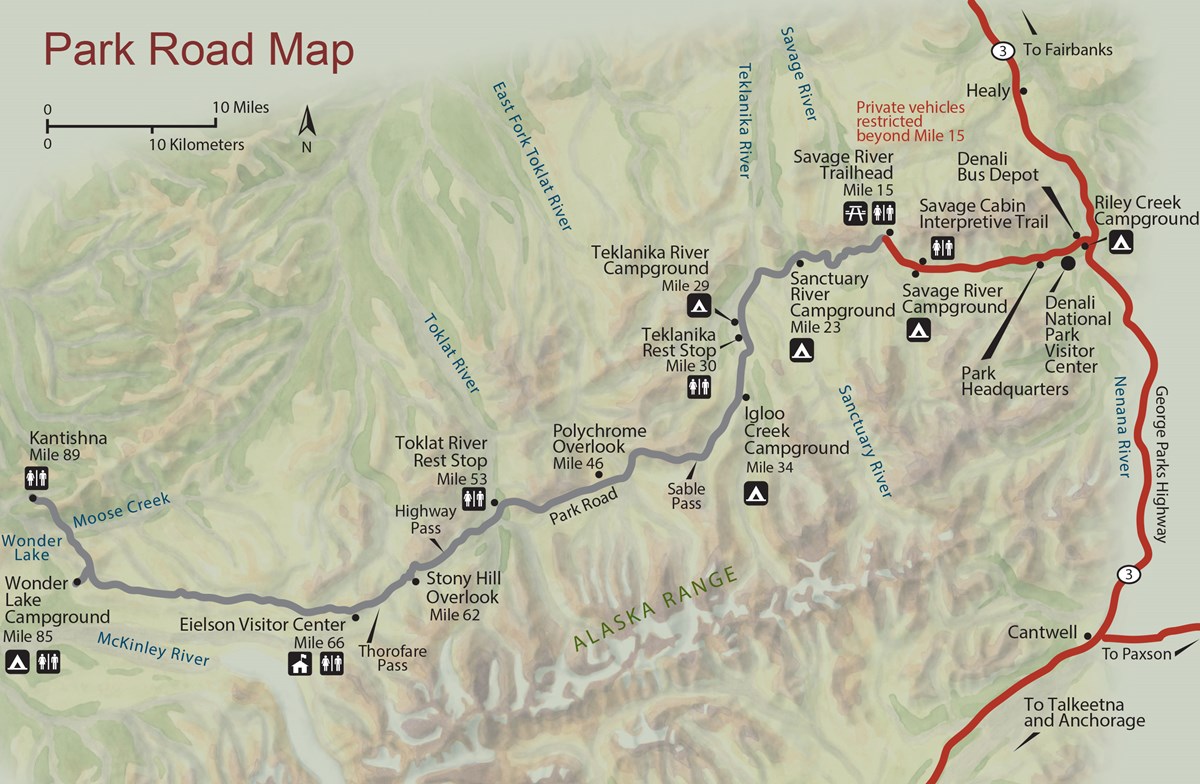 ---
What Is the Tundra Wilderness Tour?
Under normal conditions, the Denali Tundra Wilderness Tour is one of three tour buses operated by the park. It's, you could say, the middle child. Longer than the short Natural History Tour, but several hours shorter than the 12 hour Kantishna Experience which takes guests all the way out to the end of the road.
The Kantishna Experience is not currently offered due to the road being out.
The Tundra Wilderness tour offers great scenery and, hopefully, chances to see wildlife and Denali. (Note that the mountain is only visible about 30% of the time, so there's a good chance the weather won't cooperate during your time in the park.)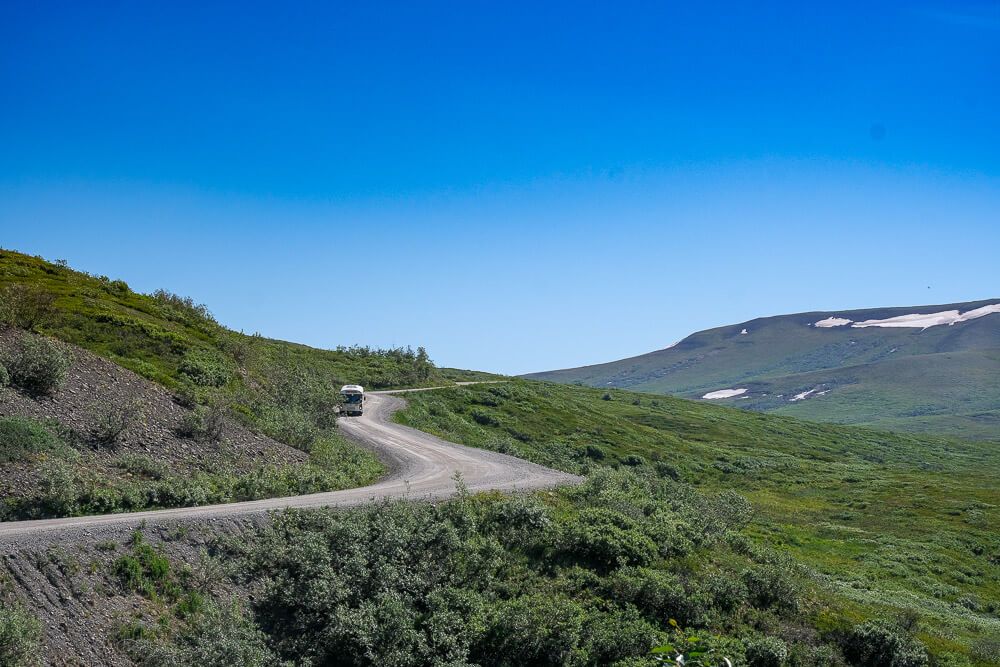 This is also a narrated tour, so your tour guide will talk to you about the history of the park and the road. They'll also point out (and stop) for wildlife and provide information on anything you may see along the way.
Plus you'll be provided with a little snack pack and some water (though I would recommend bringing your own reusable water bottle as well).
The tour does make a few pitstops along the way. Usually for restrooms but also for a couple scenic views as well.
In 2022, the tour lasts for about 5ish hours and costs $128 per person. It runs everyday from about mid-May to mid-September. You can book via the Reserve Denali.
You can find all the important information (like about pick up times and locations) on Reserve Denali too. Read it thoroughly.
What I Liked About the Tundra Wilderness Tour
There were two main things I wanted from Denali's Tundra Wilderness Tour. I wanted to see Alaska's big Five (moose, bear, dall sheep, wolf, and caribou). And I wanted to see Denali.
And I did. We saw lots of wildlife and we actually saw the mountain.
Now I wish we could have seen Denali from the Eielson Visitor Center or Wonder Lake. But that wasn't possible (due to the road closure). So I will take what I can get. And we saw Denali.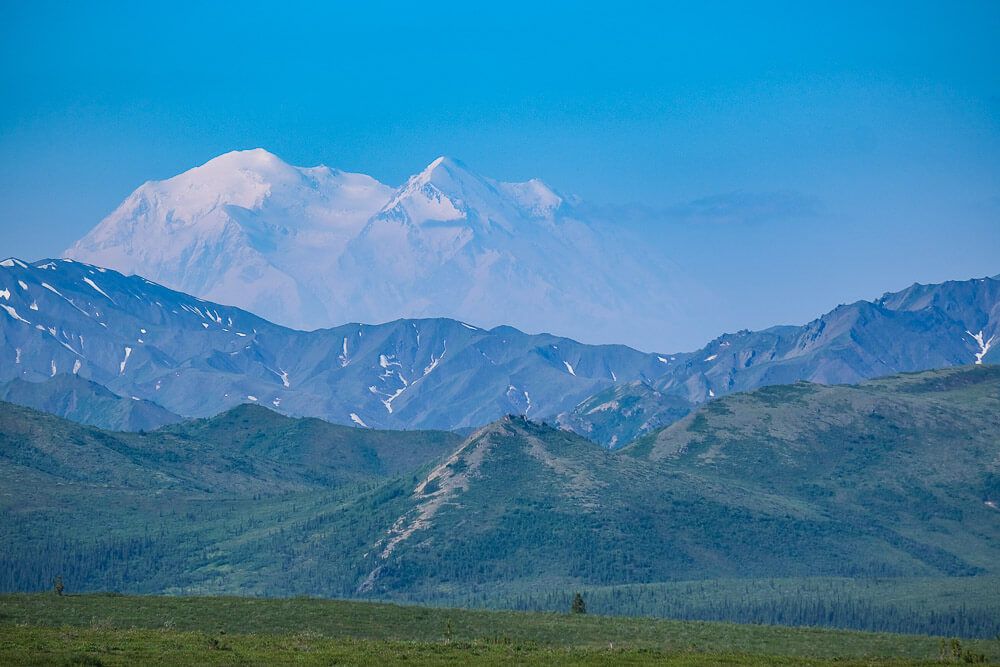 In terms of wildlife, first we saw two moose. Both were smaller juveniles so they were not nearly as big as they could have been. But they were right next to the road. Literally one of them walked right out onto the road next to the stopped bus and circled back behind it.
We also spotted several caribou cooling off in the snow. They were a bit further away, but there were a couple of them and we saw them running even.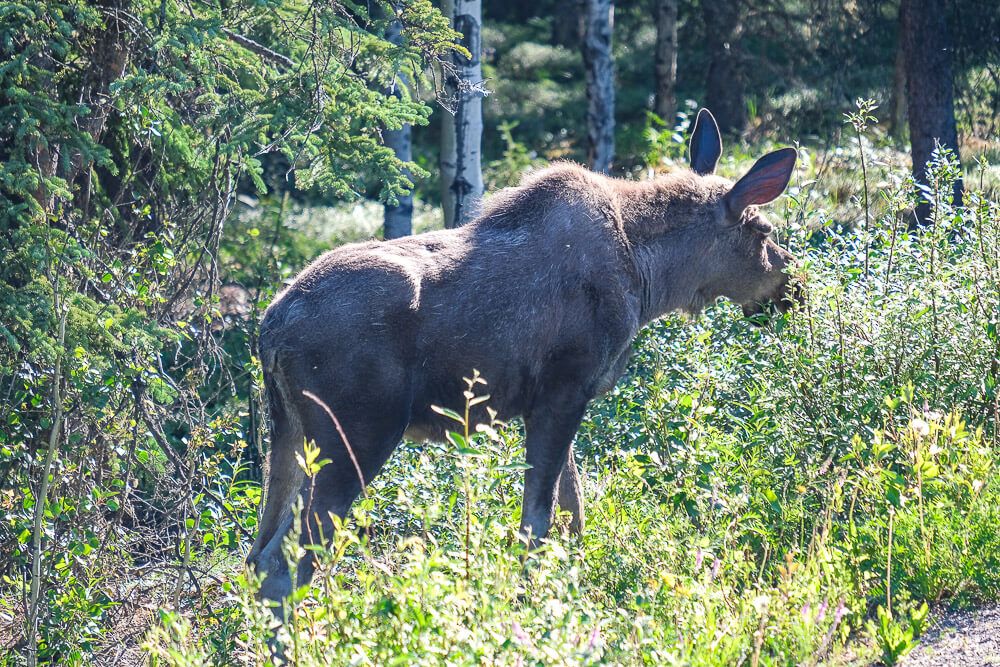 And lastly, a couple of people spotted some dall sheep, but they were high up in the mountains and not as visible. We didn't spot wolves (which I expected) or bears (but I had already seen them on our cruise).
So the Tundra Wilderness Tour did deliver on the main things I wanted. But what about the rest?
What Would I Change
I'll go over the things I didn't like first before digging into the details on what I'd change.
And well, the booking process for the Tundra Wilderness Tour wasn't super smooth. When I went to book the tour in March, it seemed it was completely full for the whole summer except on Sundays. I reached out to Reserve Denali to enquire but they brushed me off.
This annoyed me. I work in website development, I know a bug when I see one. But they ignored my comments.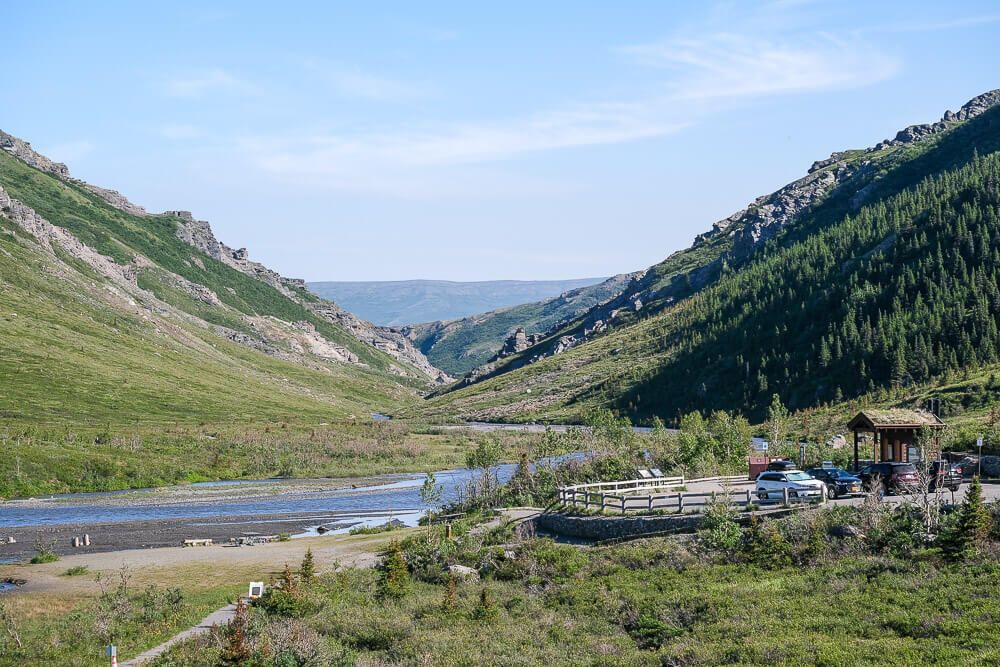 And what would you know, a couple months later, it was fixed and we were able to book the tour. So yeah, the booking experience wasn't great. And the customer service was eh too.
Also if you are staying at a large hotel or resort, there may be several tours coming by to pick up people. At our hotel, three separate tours were leaving within 10 minutes of each other and it was confusing to everyone about who belonged on each one (because of course some of the buses were late).
Tensions were high and people were yelling. It was helpful that each bus tour guide had a list of names, but that didn't stop people from swarming the bus.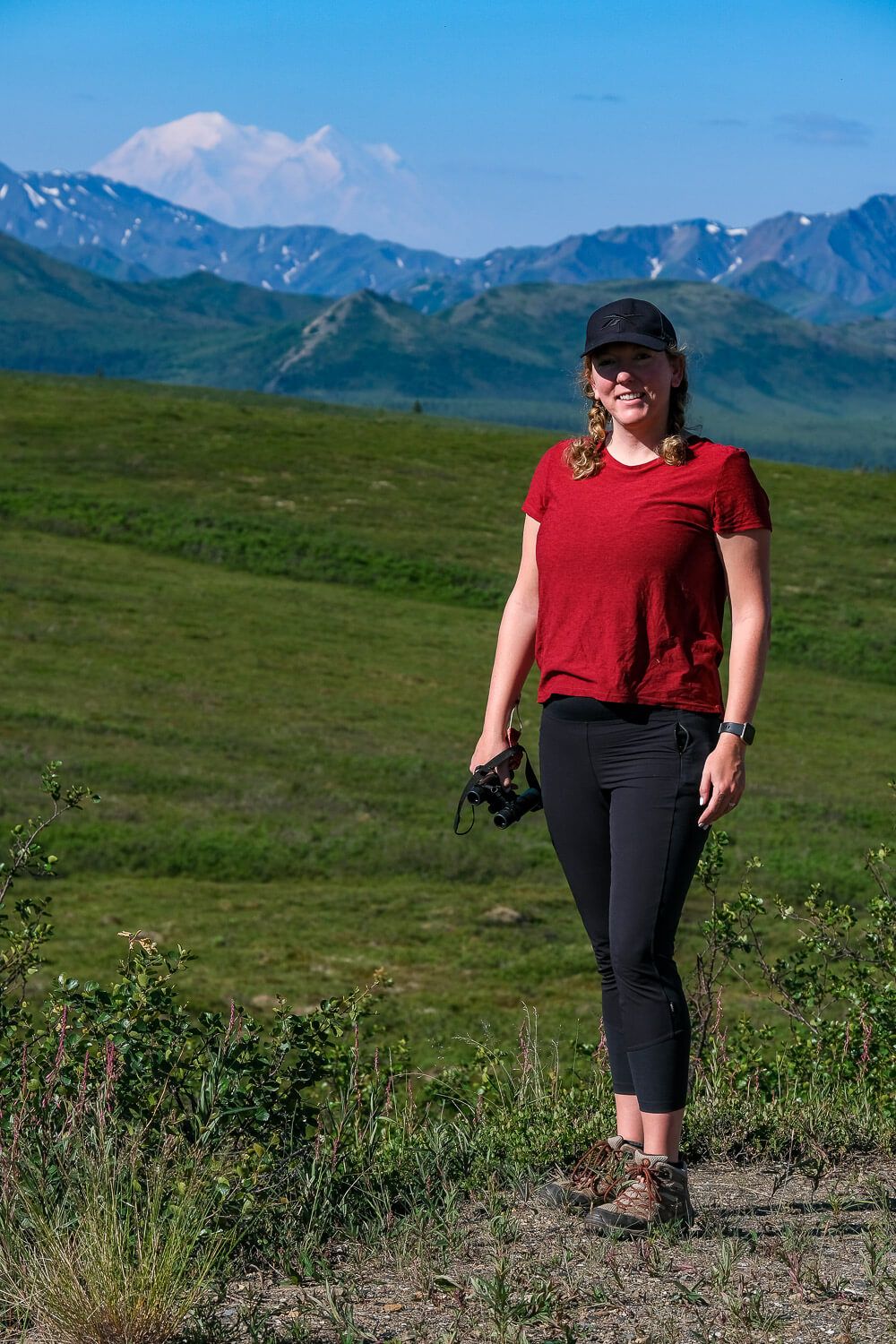 And the buses will be full. Like we were the last ones on the bus so we were in the back of the bus. And these are cramped school buses. They are not comfortable. And if the wildlife happens to be on the wrong side of the bus from you, you will have to lean over your seat mates.
It was also disappointing that we had to turn around when we did. Like I get it. There was a landslide and the road is out. There's nothing we could have done differently. But I felt like just as we were starting to see more wildlife and get better views of Denali, we had to turn around.
If the longer Kantishna Experience tour had been available, I would have preferred it. 12 hours on a school bus doesn't sound fun. But being able to go further into the park would have been worth it.
But the main thing I'd change? I'd try to spend 2-3 full days in the Denali area.
This is because I think doing one of the tour buses is a good idea. It will give you a good introduction to the park. Even with the disappointments above, I'd still do a tour (preferably the Kantishna Experience). But either tour will take all day.
And this tour is more like a teaser. By the end of it, I wanted to go back into the Park and go hiking. We only had one full day in Denali National Park, and I realized that was not enough.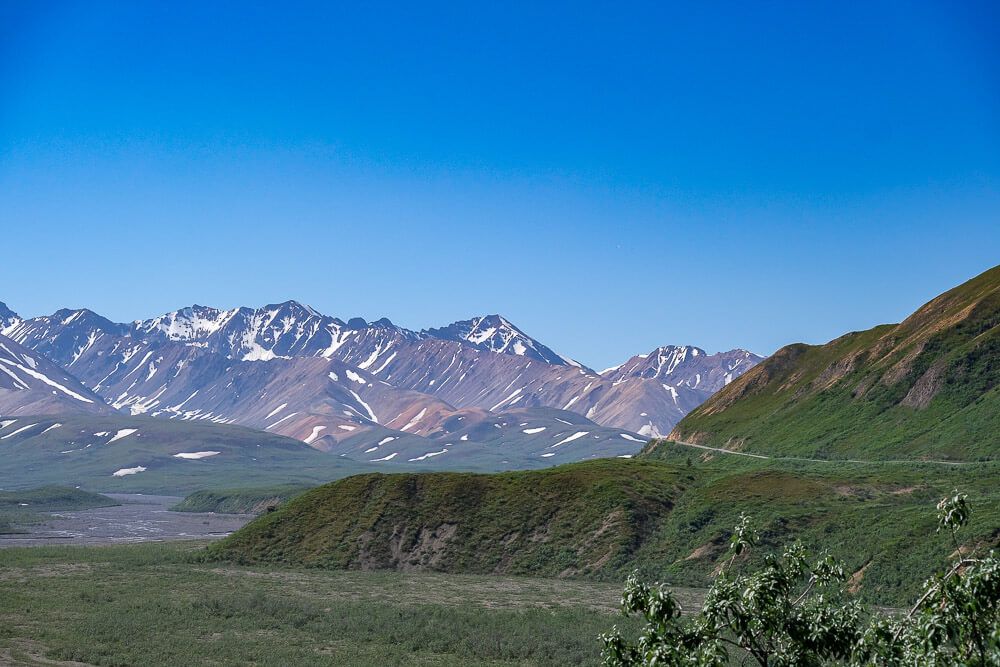 For starters, there are a lot of trails around the Visitor Center and Park Headquarters. And a few even out along the road (this is where the transit buses come in handy).
Getting to the Visitor Center may be tricky if you don't have a car, but some hotels have shuttles to it.
But basically the main thing I'd change is that I'd like to spend more time away from people. On the bus you are surrounded by lots of people. And I wish we would have spent some more time on our own in the park.
So for now, I'll just have to start planning my next trip to Alaska and Denali National Park.