Note – This book is not for everyone. People either seem to love or hate it. Just check out the reviews on Goodreads. And if I had read it at a different time – aka a time when I'm not planning a trip to Italy – I probably would have hated it. But if you're dreaming of Italy (like I am), then you may just love it.
---
Bella.
I'm normally not a non-fiction kind of girl. And even that sounds like a massive understatement. Most times they start out strong for me, but I lose steam after about 100 pages. And though at times I felt that way about Under the Tuscan Sun, those moments were fleeting. This book was simply…beautiful.
It feels weird to write that. Beautiful. How can a book be beautiful? My favorite books usually have heroes and heroines fighting in far off lands. I love witty dialogue and intense action. But beautiful? Long-winded descriptions of a home renovation in Italy? How could a book bring me in with just that?
Well, Frances Mayes did it easily.
This is not a narrative (unlike the movie which is vastly different). It felt more like Frances was my friend and we were talking about her first 3 years in Tuscany over bottles of wine. There is a theme to each chapter. Sometimes it's a renovation project. Or what her town is like. Or what summer feels like.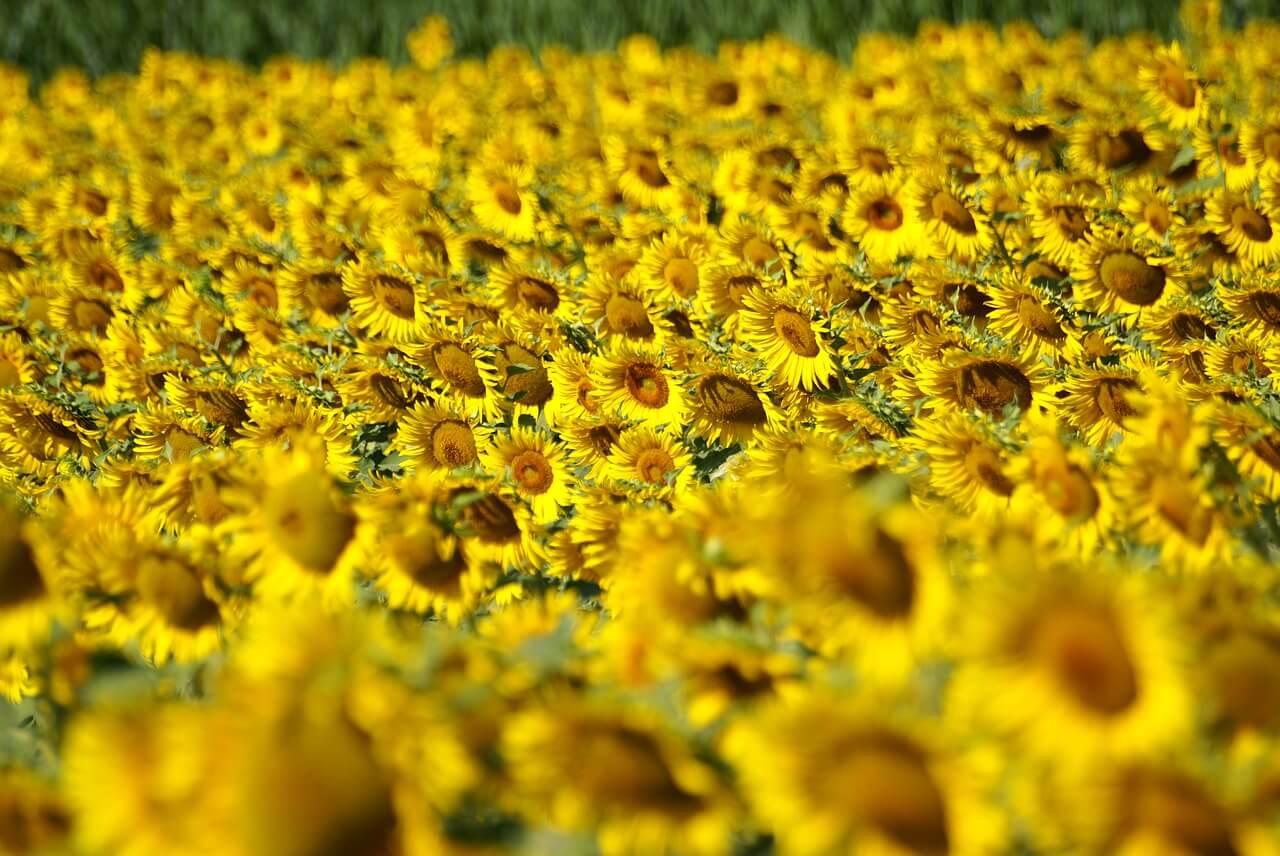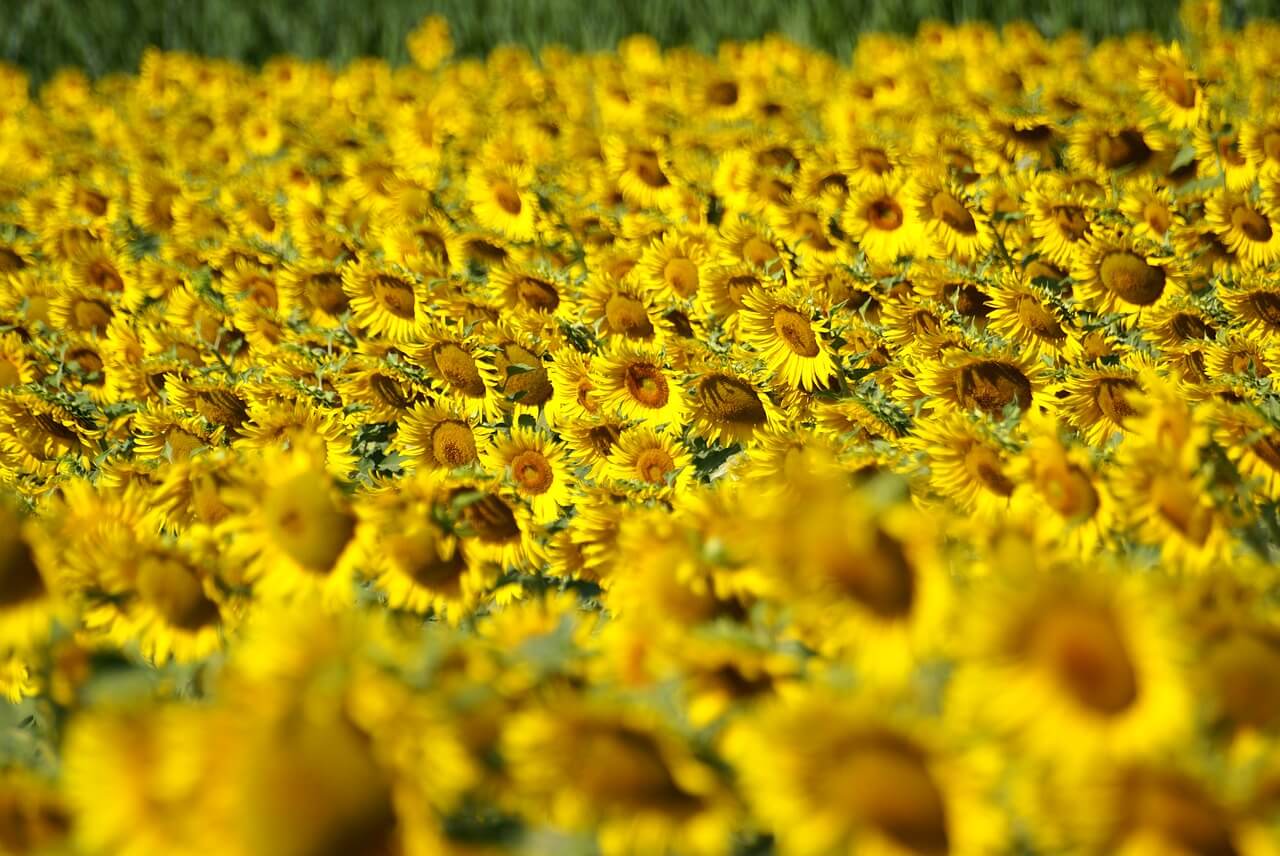 Summer.
My upcoming trip to Italy will be in November. Definitely not summer. And it'll be in the end of November so let's just call it what it is. It will be winter. But reading this made me long for a summer in Tuscany. I could smell the basil she keeps in a pot outside her kitchen door. I could feel the warm breeze coming in through her open window. I could feel myself washing my hands in the cool water after a long morning working in the garden.
These are things I won't get to experience during my trip to Italy, but I already long for them. And I think I do because reading Under the Tuscan Sun was such a sensory experience. It was the first time the phrase "letting the words wash over you" made sense to me. I read and absorbed. I didn't try to understand or picture or wonder where exactly everything was. I just read. And slowly the feeling of Tuscany began to build.
Not the image – the feeling.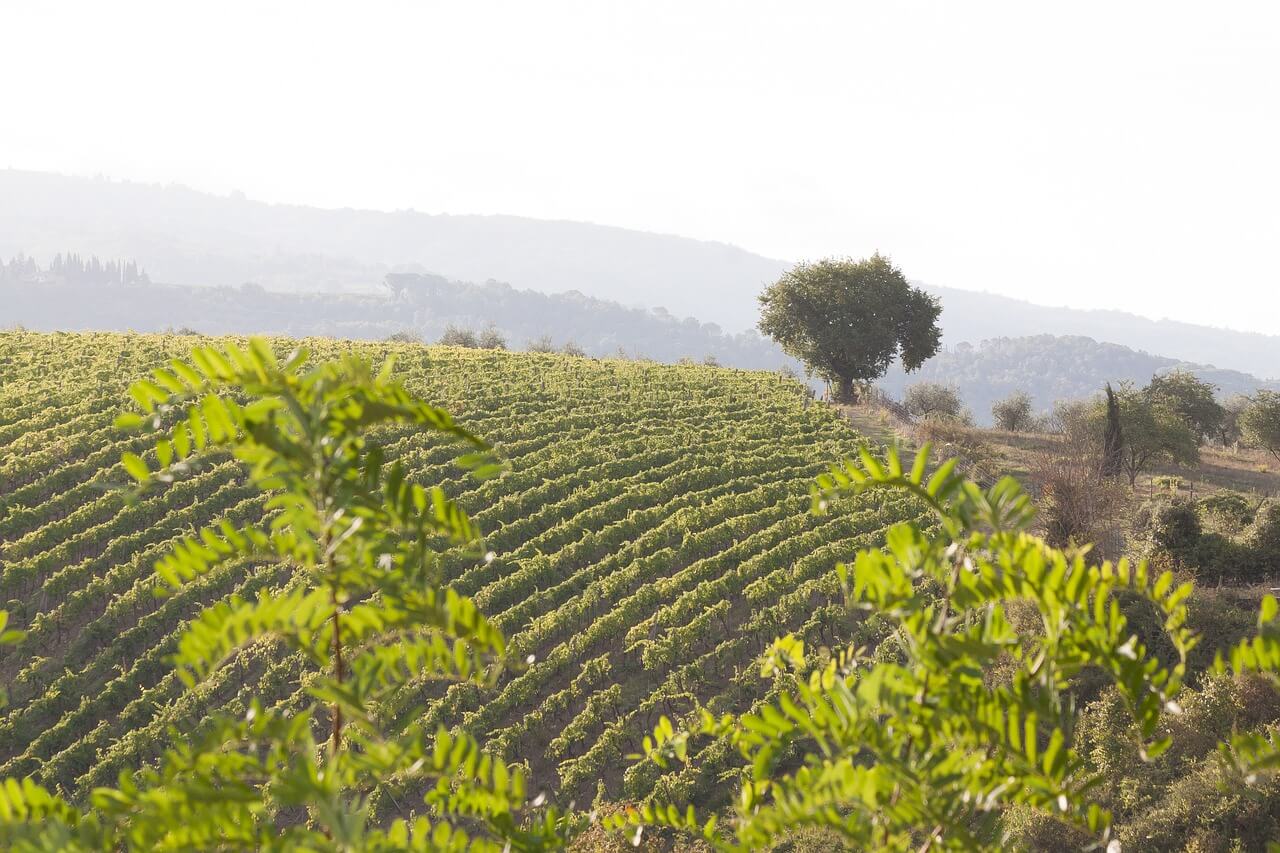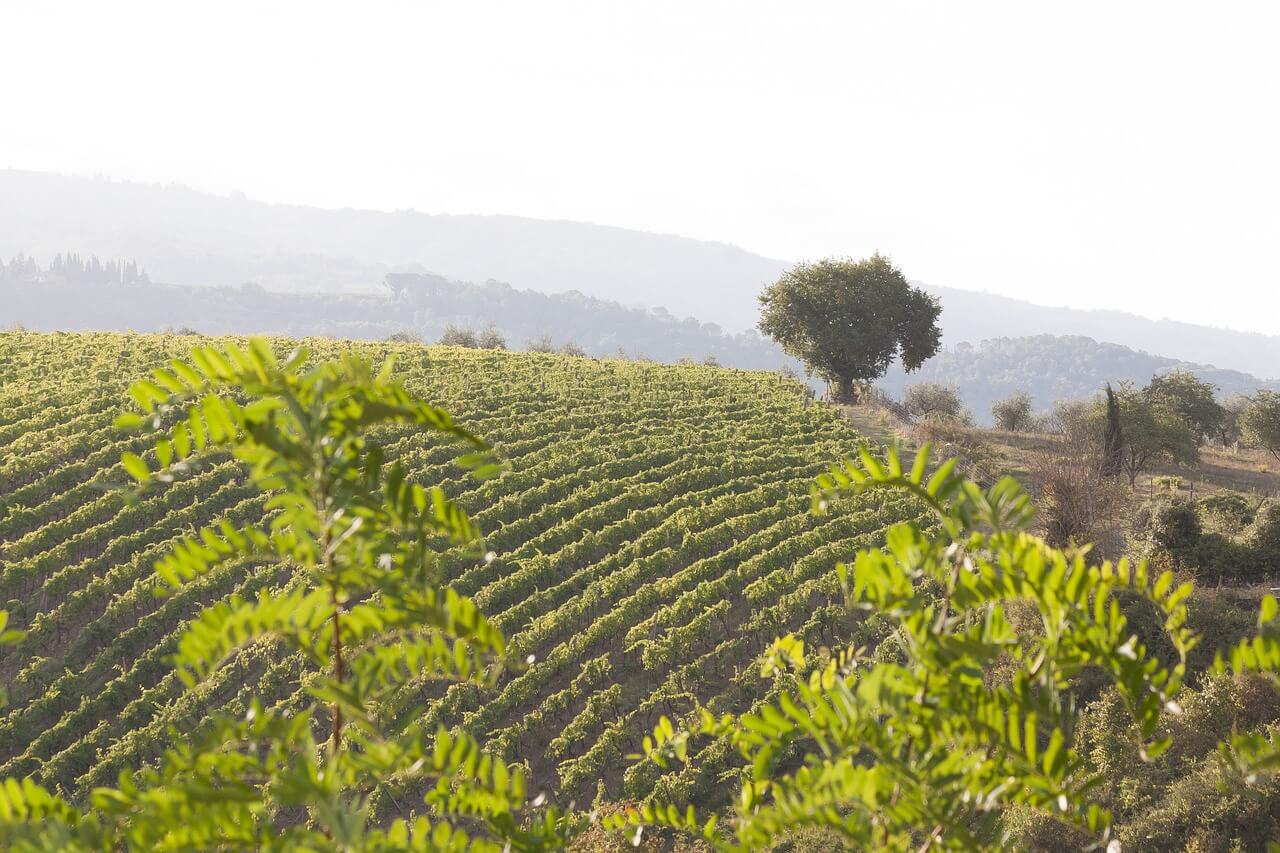 Then there's the food. Frances is a woman who loves to cook and to eat (at least in Tuscany). Who cherishes the simple pleasures in life. Her description of eating a fresh grape left me awestruck. Have I ever had a grape that good?
I doubt it…but now I want to.
So as I read her chapters on her favorite summer and winter food, I decided to give it a go. I would cook Fances' food and experience it. What resulted was a Sunday afternoon cooking a 5 course meal. Yes – 5 courses! For just two people!
But I decided not to worry about it and just enjoy it – I thought Frances would like that. If we had leftovers, we would have leftovers. Let's just make the food. (And oh yes, there were leftovers.)
So what follows is my Sunday Italian Dinner (from her winter menu section).
Anitpasti
Bruschette with Greens. Very simple. Toasted bread, smeared with garlic, and topped with olives and sautéed cabbage (from my own garden which I think Frances would approve of). The result? Who doesn't love bruschette?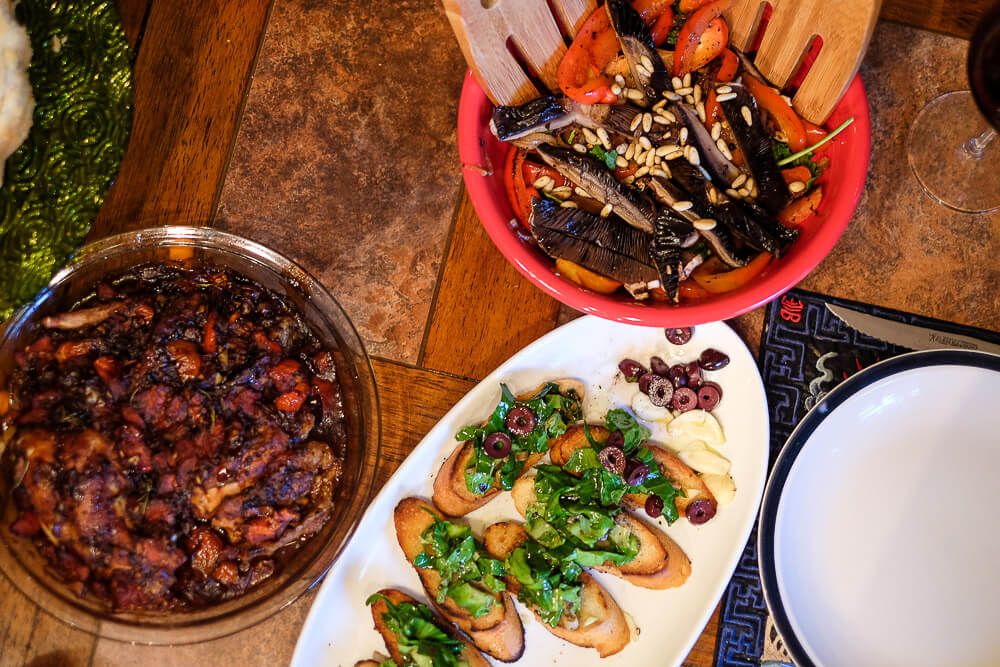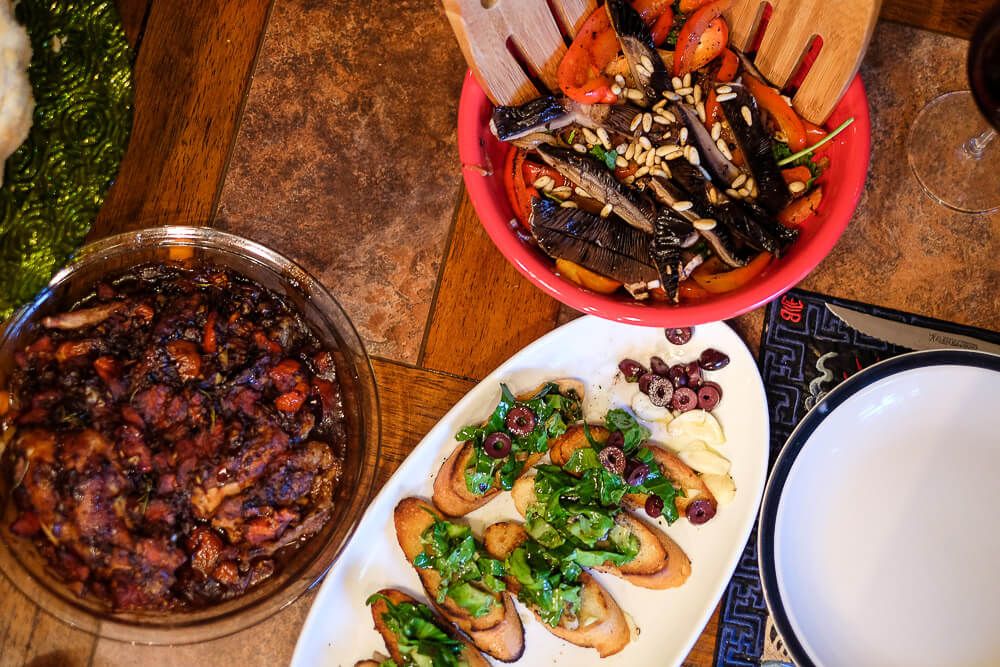 Primi Piatti
Wild Mushroom Lasagna. My mushrooms were bought in a grocery store (portobello), but I did make my pasta from scratch. There's nothing better than homemade pasta. And then just a simple bechamel sauce and some parmesan cheese. The result? Easily my favorite dish of the entire night.
Secondi
Rabbit with Tomatoes and Balsamic Vinegar. My local grocery store surprised me by actually stocking rabbit (frozen). But this recipe was so easy. Just brown the rabbit, make the tomato, balsamic vinegar sauce, pour over, and bake. The result? Amazing. The balsamic vinegar was perfect for the rabbit.
Contorni
Warm Portobello Salad with Roasted Red Pepper. This is a simple, warm salad. Roast the two large portobello mushrooms cap down. Grill up some peppers. And throw in some greens and pine nuts. The result? I think I should splurge for some portobello mushrooms more often.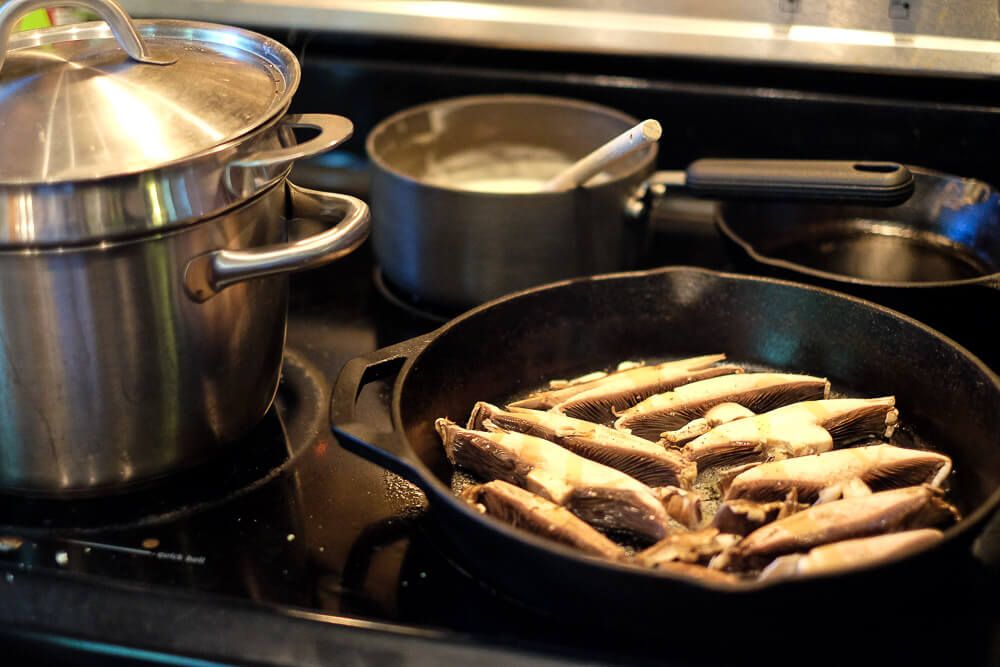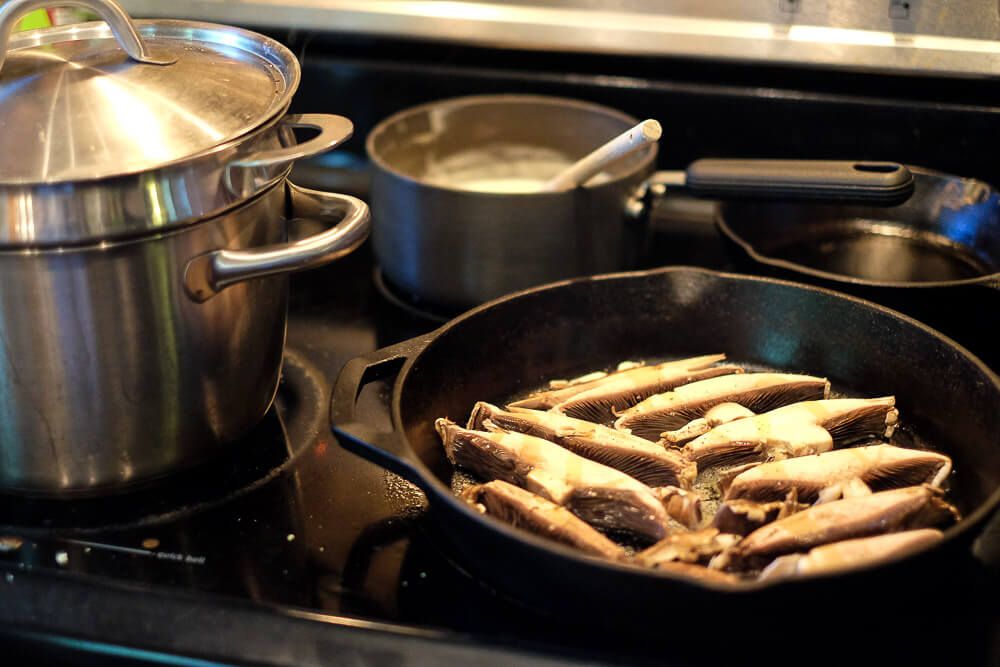 Dolci
Lemon Cake. Okay. So not Italian. Frances even states that this is a Southern import. But it was incredibly easy to make. So why not give it a go. The result? A lemony, moist cake that reminded me of a pound cake. Plus I made it in my bundt pan since I didn't have a tube pan. Not super sweet but still delicious.
After my foray into an Italian 5 course meal, I think Frances is right about food. There's something beautiful about lingering over a large meal and just enjoying it.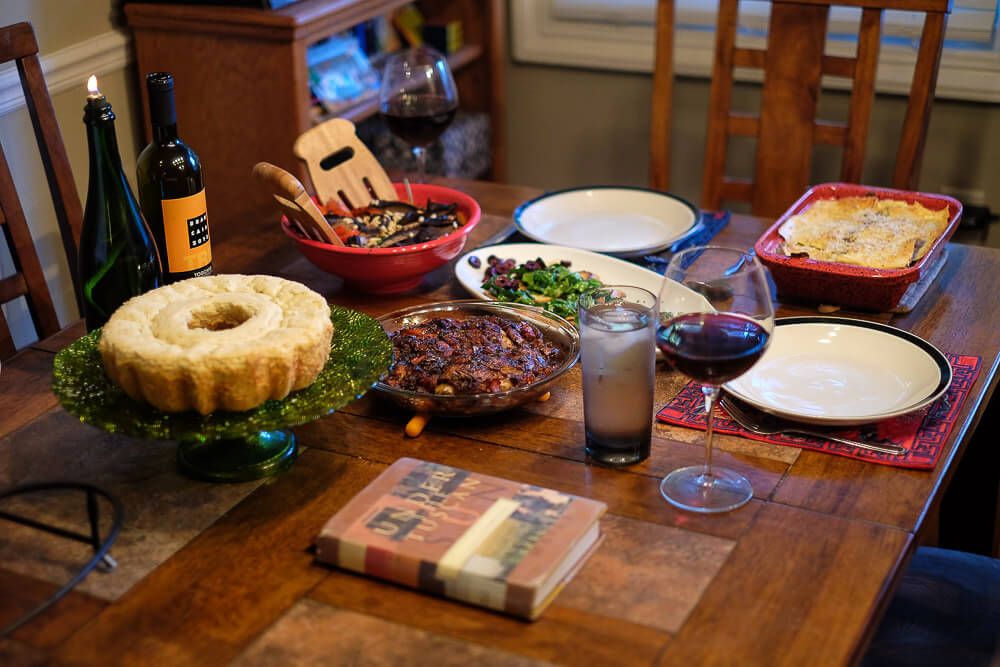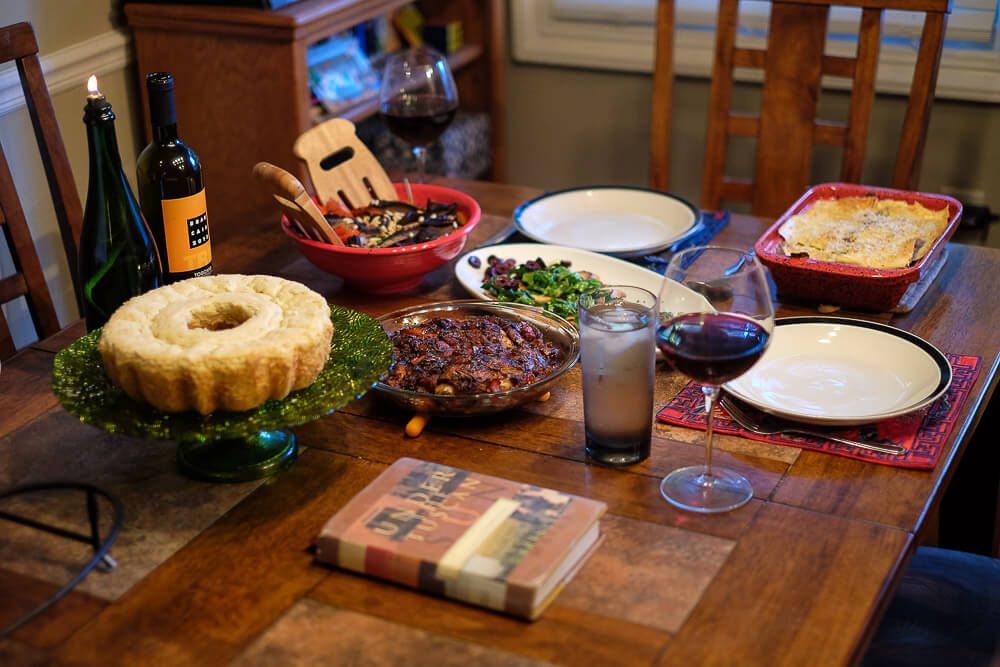 Okay – so you've probably guessed it by now. I loved this book. I felt like she was talking to me. I could feel what it was like to be there. But I also think the larger theme of the book spoke to me.
Frances felt at home in Italy. A place she only spent her summers (due to her teaching job in San Francisco). But she was a different person there. A person she missed. And it felt like home.
I have my own wanderlust. I want to see the world: ruins, castles, temples. I want to go everywhere. But there is also a part of me that is searching for my own home. A place I can return to after my trips abroad and feel settled and content. For Frances, I believe this was Bramasole – her house in Tuscany. The way she described being there and feeling there is the way I want to feel about my own home someday.
Now I just need to find it. Maybe it's in Tuscany?