Sometimes it's about the people.
That one rule seems simple enough, but in can be hard to act upon. And it's a lesson I find myself learning again and again. But why? These are my people. You know what I'm talking about. These are the ones you can't live without. The ones that just get you. The ones that with just one word or look and you'll find yourself laughing for hours. Traveling with friends is awesome, but yet sometimes it can be hard pull the trigger.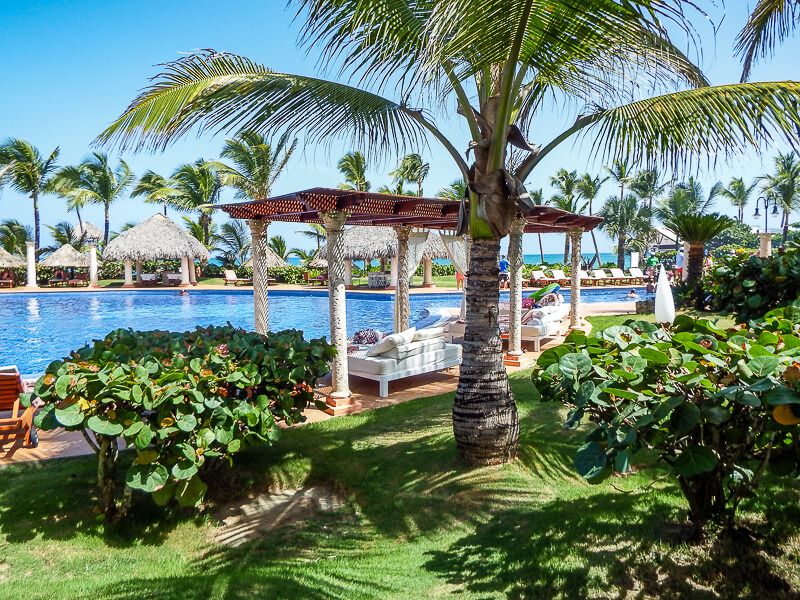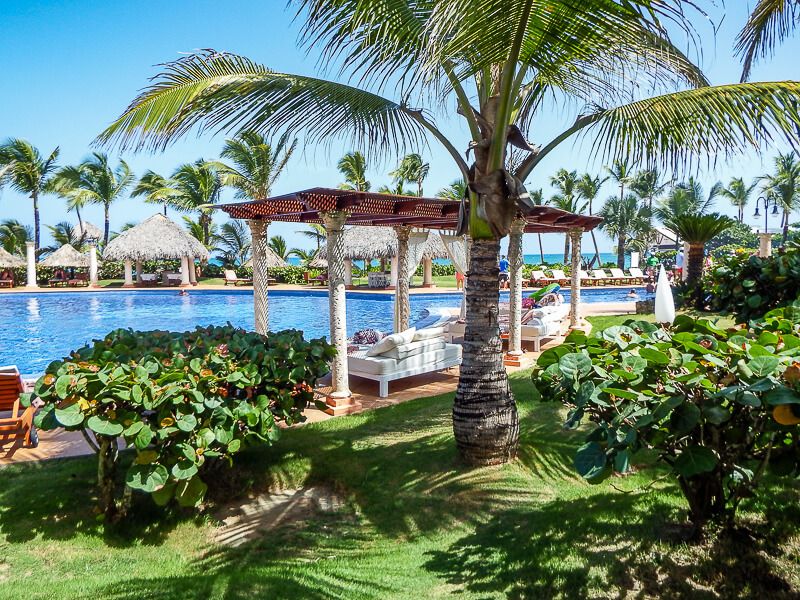 Would you consider going on a trip just for the people? Say the travel isn't your style. Or something you wouldn't normally do. And it's expensive. Would you hem and haw and think about not going? Yes? Maybe?
But is that the right the decision?
I was faced with just such a dilemma last October. And I've been debating writing about it because, in the end, it wasn't about what we did or where we went. It wasn't about the beaches or the snorkeling or the number of pools or even the food.
It was about the people I was with.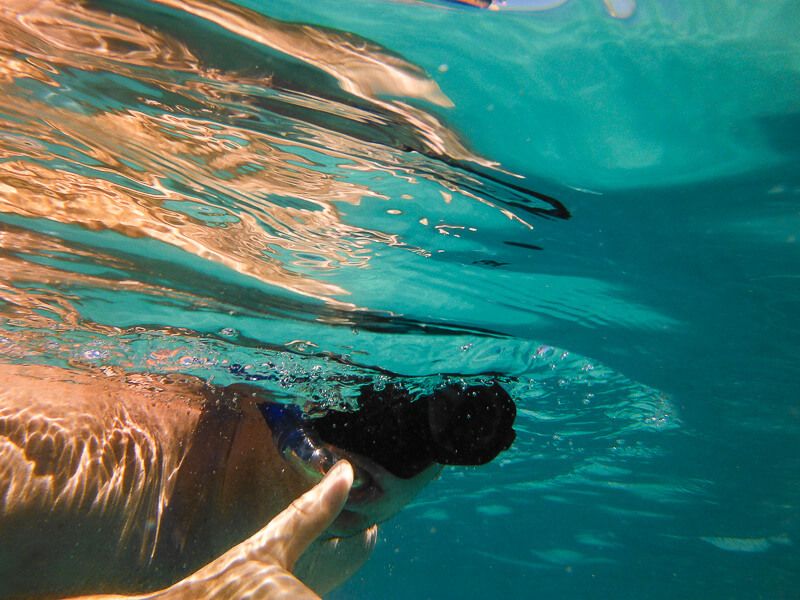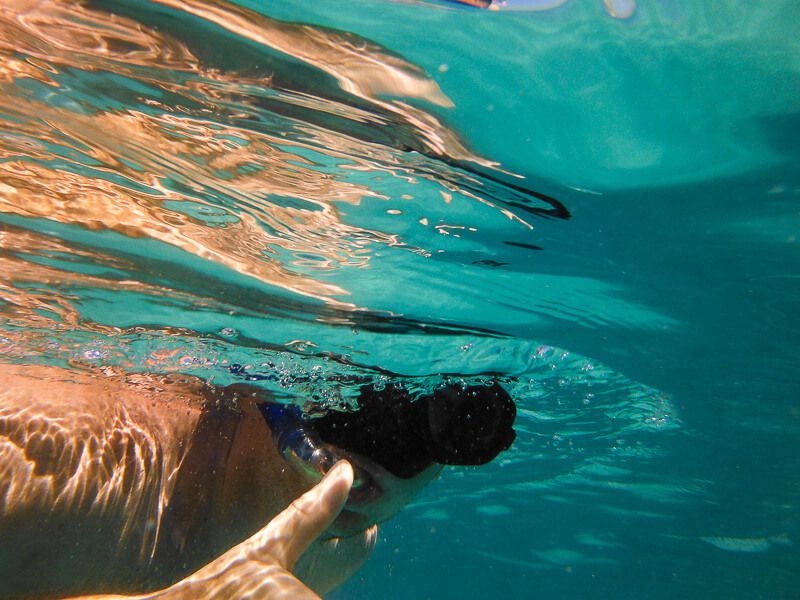 Last summer, two of my best friends brought up the idea of doing a trip to an all-inclusive resort that fall. I've been to an all-inclusive before when I was 18. And though I had a great time, I won't deny that it was probably due to the fact that I was 18, at a resort in Mexico, and, for the first time in my life, surrounded by an abundance of "free" alcohol.
I think it's fair to say that my travels (and myself) have changed a bit since then.
But even then, it only took me about 10 minutes to decide. I'm nearing that age where most of my friends are starting to settle down and start families. How much more time would I have with them? How many more trips would we have together? And though I know they will always be my friends and that, yes, we will continue to travel together, I can't deny the fact that things change as we get older.
So my answer was a resounding yes.
And soon there were six of us. Flights were bought. Rooms were booked. We were going to the Excellence Resort in Punta Cana.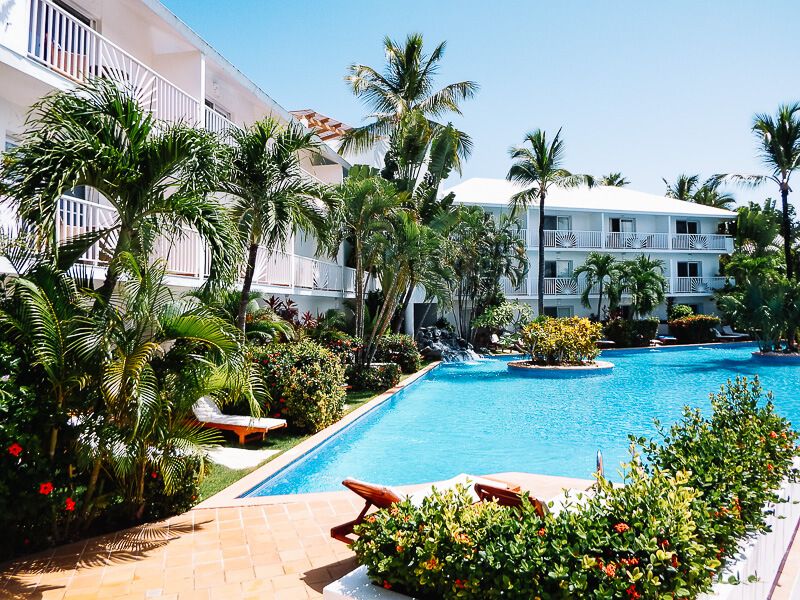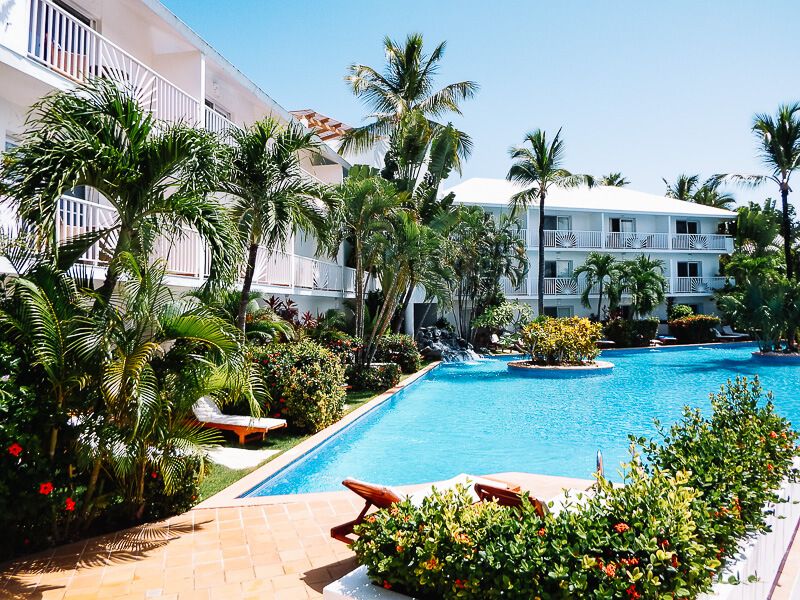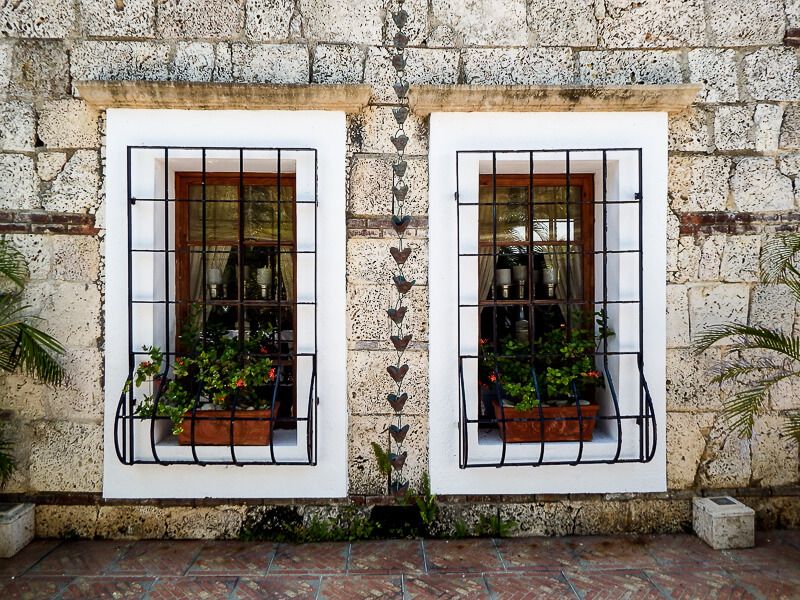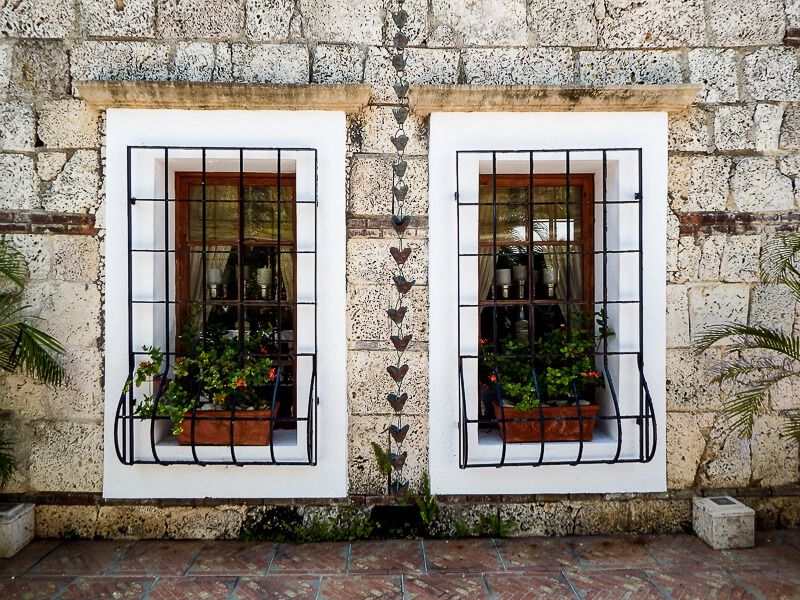 First off, the resort was beautiful. I won't deny it that. And the easiness of staying there definitely helped us relax.
We were greeted at reception with champagne. And when I discovered they had placed me in a room with a king sized bed for me and my friend, they quickly found us another room with two queens. No fuss.
8 restaurants, several pools, a beautiful beach, great staff, so many bars, and nightly shows. It was perfect for an all-inclusive.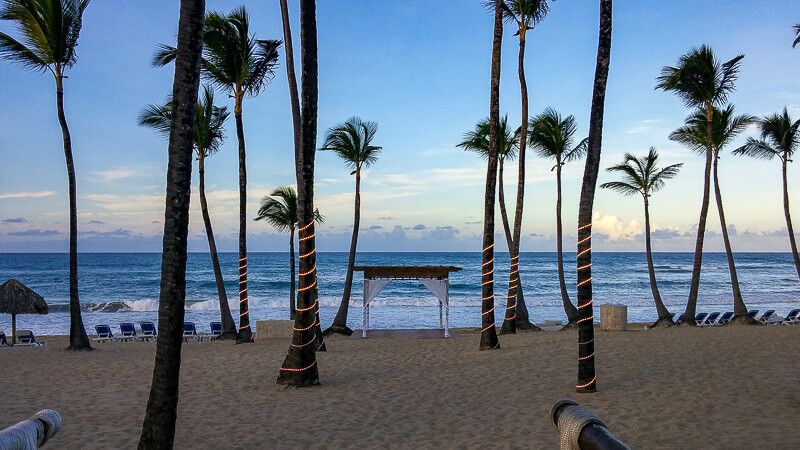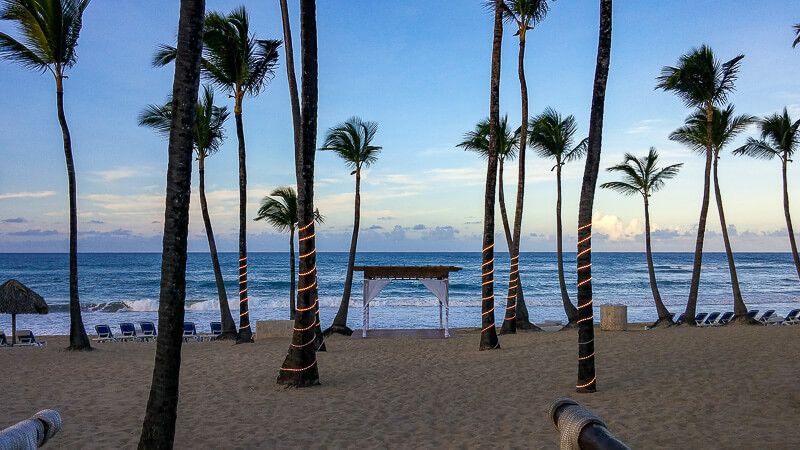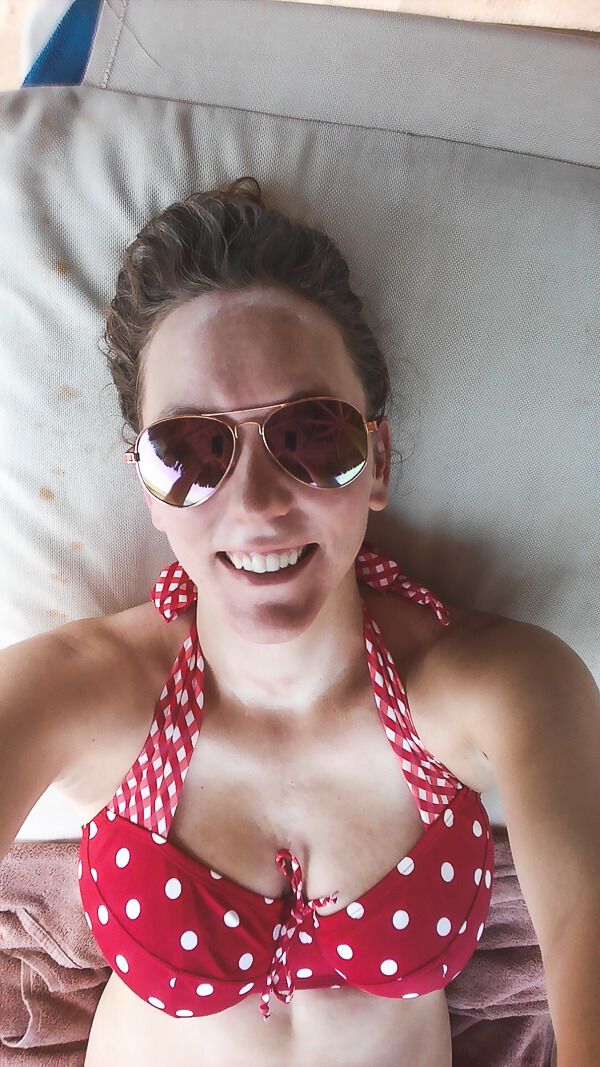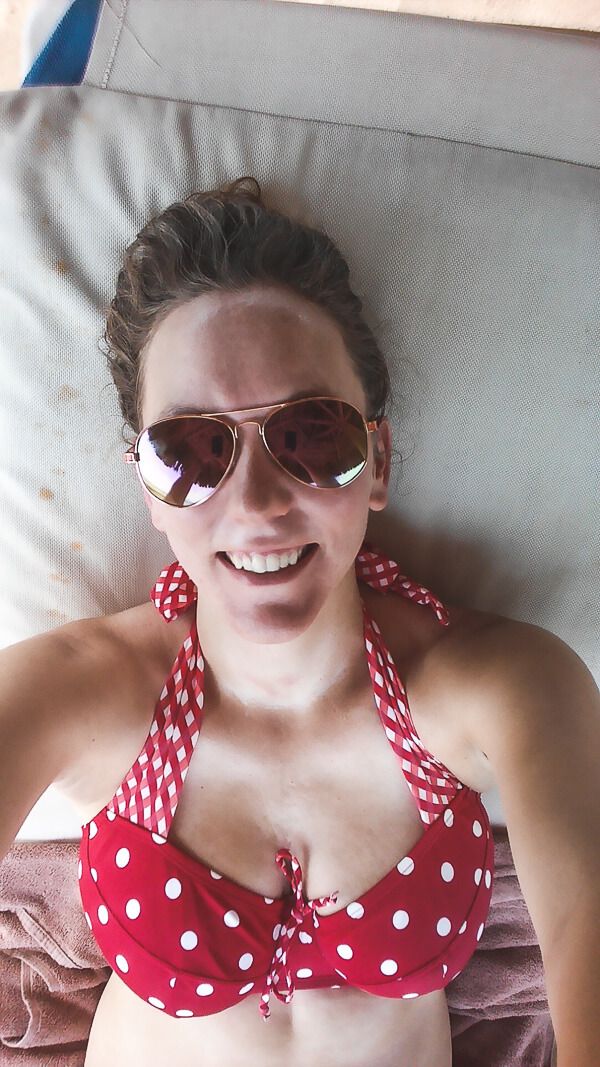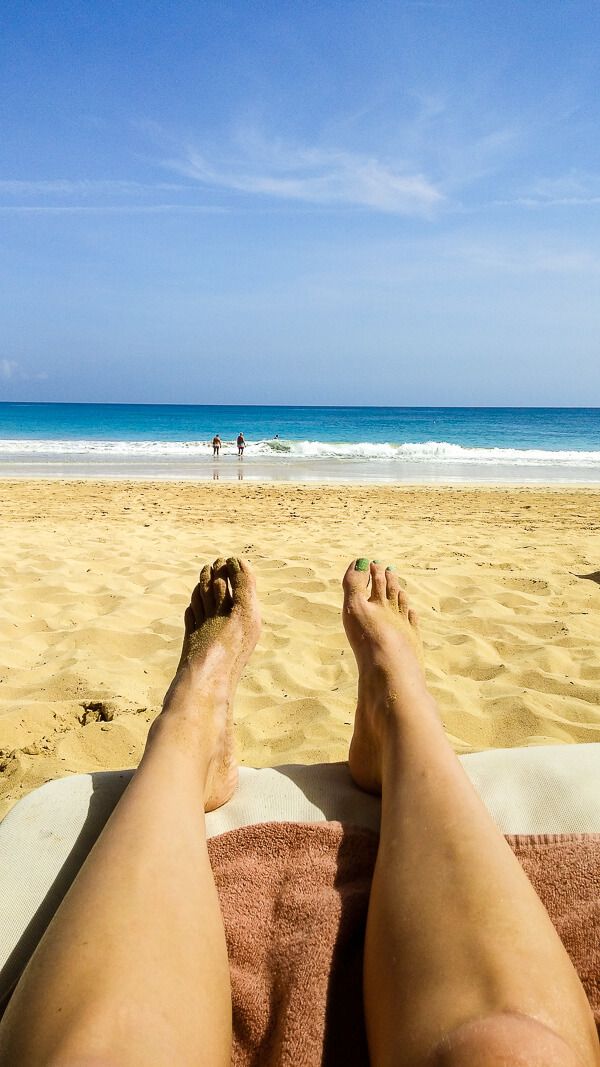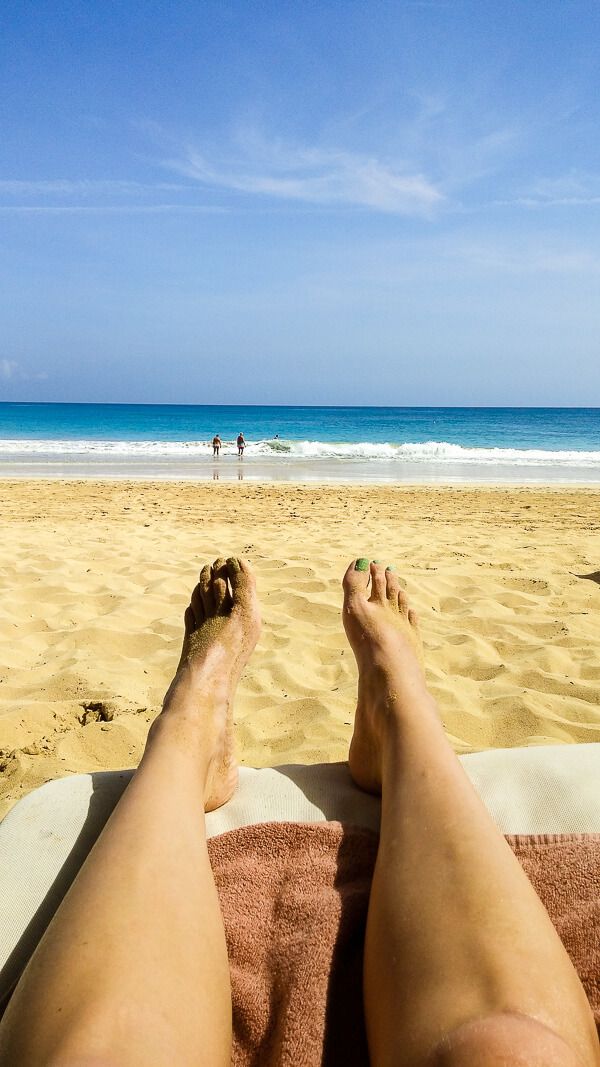 But even with all of this supposed perfection, there were still some downsides to our trip.
The main one? The bugs that tore up my feet. Like reallllllly tore up my feet. As in over 20 bites on one foot alone. I would lay in bed at night trying to think about anything but the itching. It got so bad, I ended up wearing one of my friend's dress socks for the last two nights just so my feet wouldn't be tortured anymore.
And what was this tenacious bug? I have no idea. The resort said mosquitos, but if they were mosquitos, then why were they concentrated on my feet?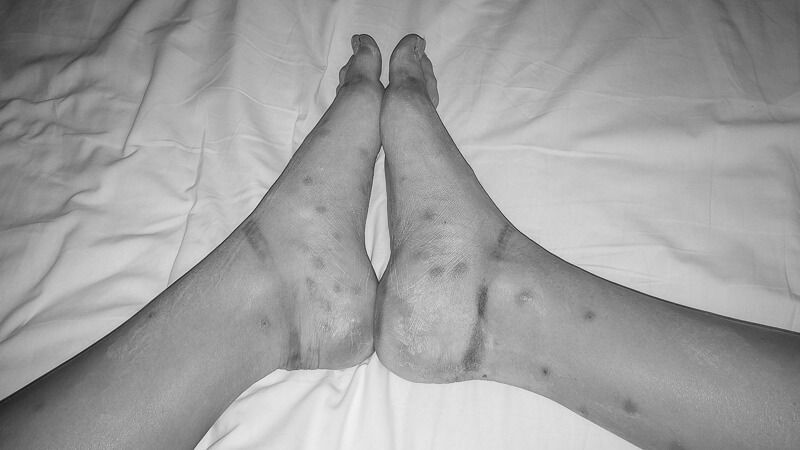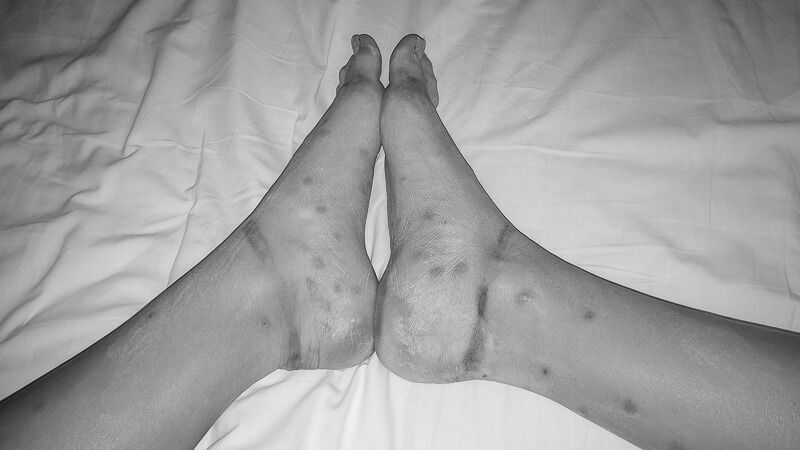 The other main thing that irked me about the resort? The fact that every employee had to say "Excellente!" in response to the question: "How are you?"
And I do get it. I've worked at places with canned sayings, but somehow it just seemed off here.
A week is also a long time to spend at an all-inclusive. After three days, I started to get restless. The answer to my boredom? Two excursions.
The first was with Reef Explorer. Basically a floating platform a couple hundred yards off shore where you can snorkel with fish, nurse sharks, and stingrays. There was also SUPing and kayaking. And (bonus) massages were included.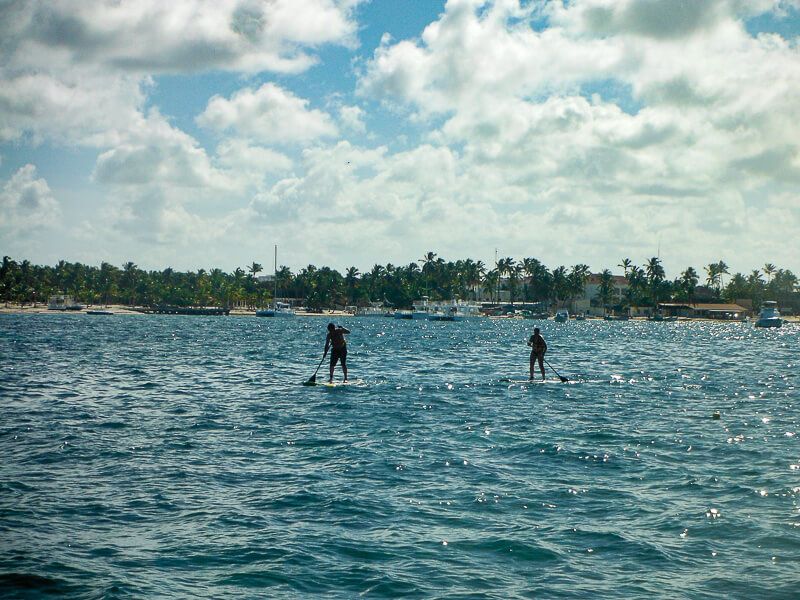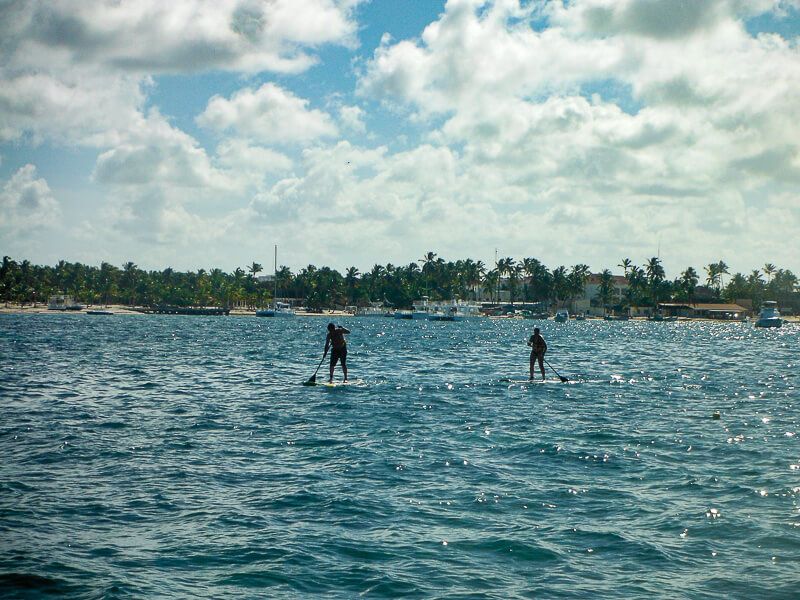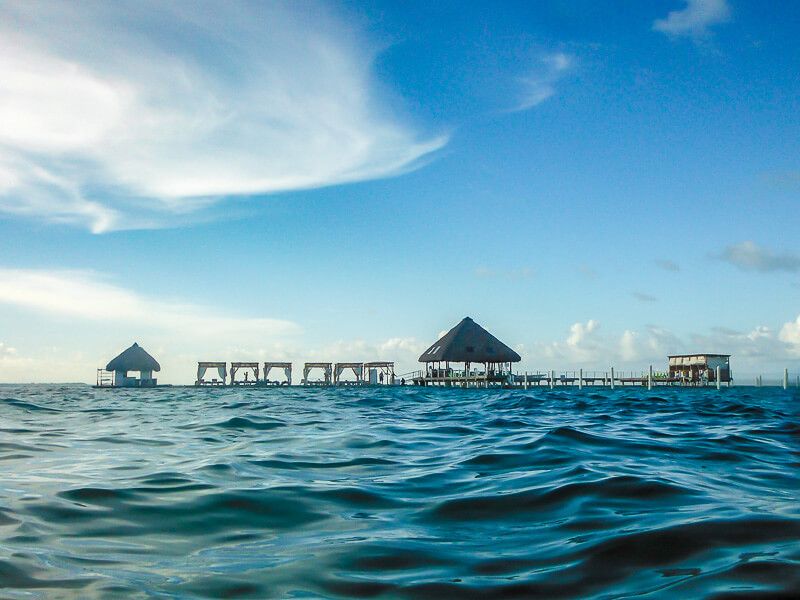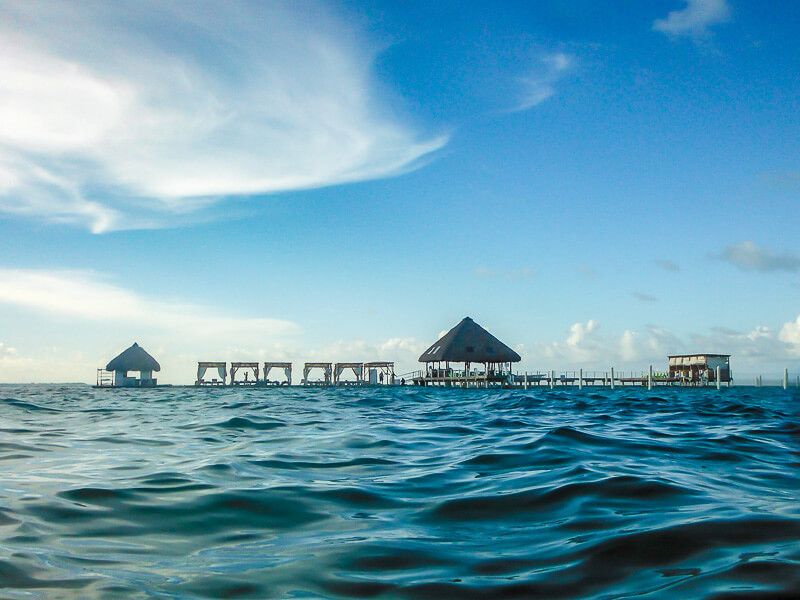 The second excursion was with Adventure Boogies. This was basically like real life Mario Kart. My friend and I had a blast racing across the backroads and trails. And the swim at Macao Beach (an undeveloped beach with nary a resort in sight) was perfect.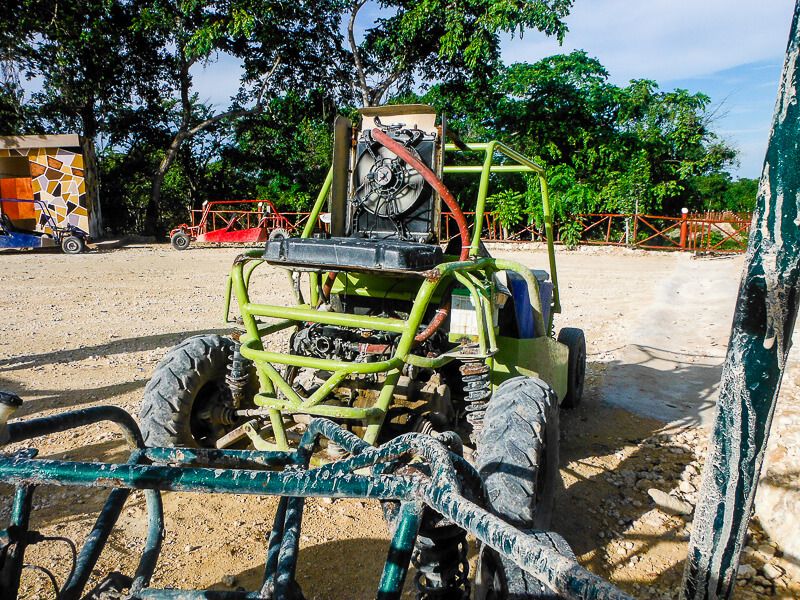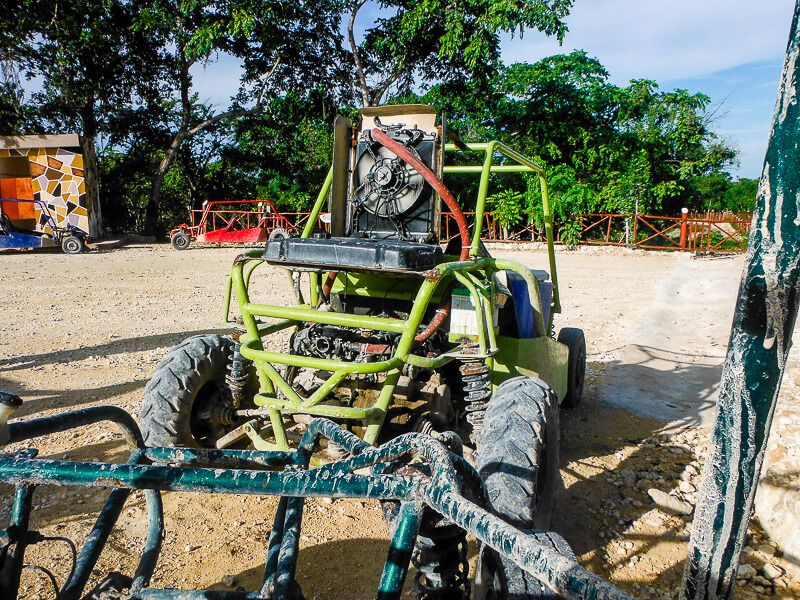 But it wasn't even these excursions that made these excursions. I had a blast snorkeling and racing around in an oversized Mario Kart because of the people who were with me.
It's these memories that stay with me after all these months (and are the ones we like to reminisce about when we are all back together).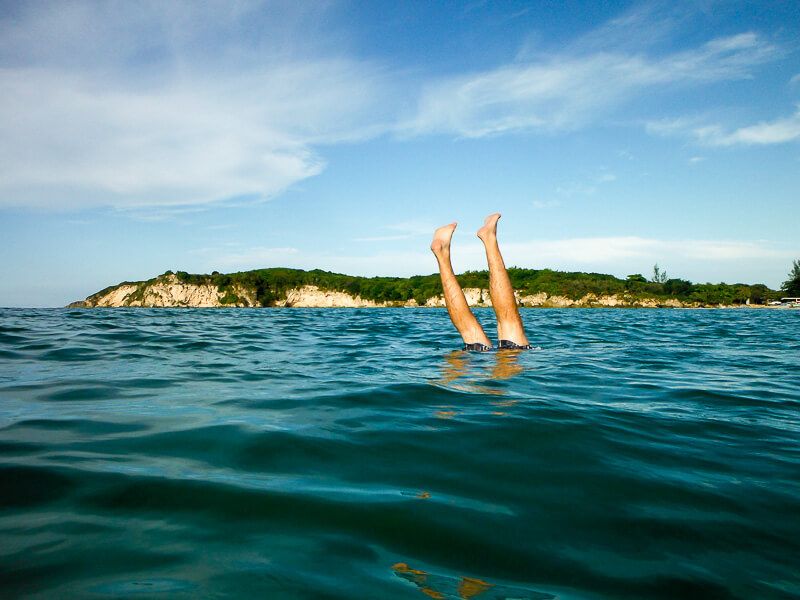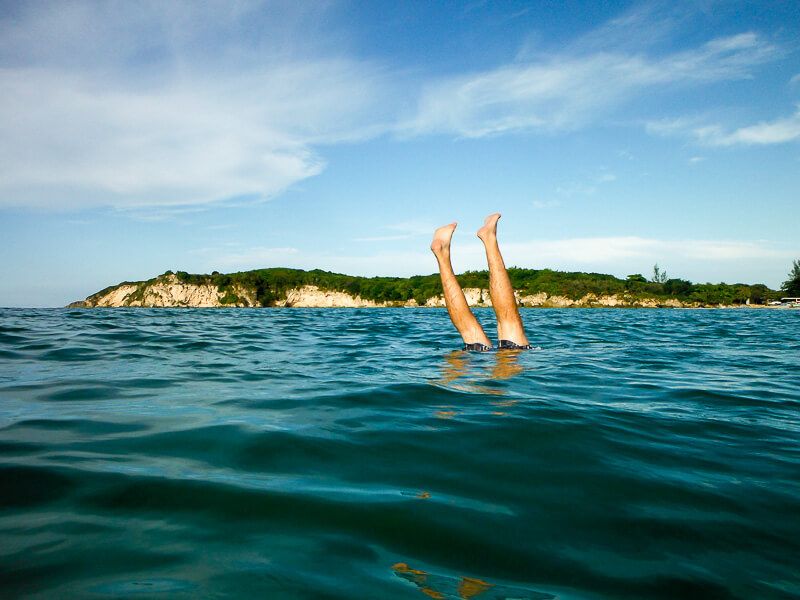 Like how Melissa just couldn't get a handle on SUPing and had to be towed back in by a kayak.
Or Dave running over a pile of horse manure during our boogie tour and spraying us both with debris.
Or playing pool at night in one of the resort's open air bars.
Or trying to take snorkel selfies.
Or playing giant chess next to the beach.
Or ordering an extra dish at dinner so we could all share.
Or racing across pool mats during one of the resort's "crazy games."
The list could go on and on.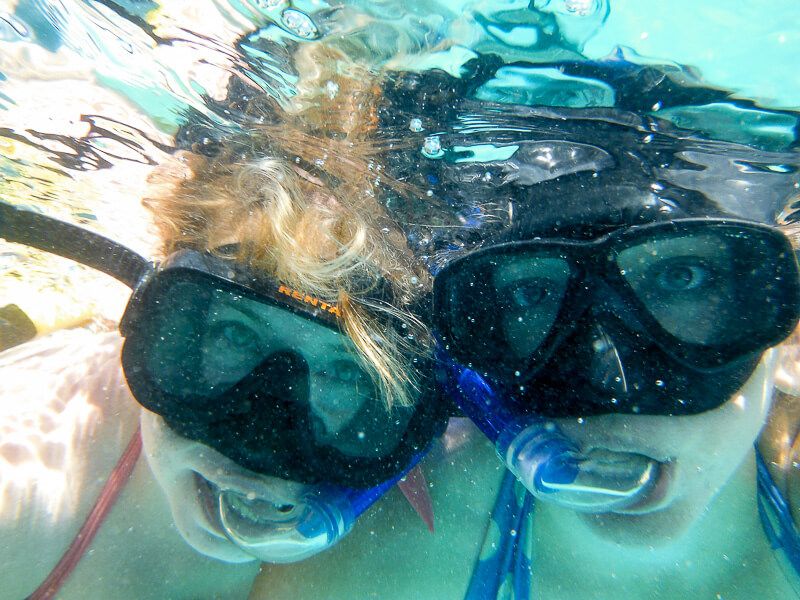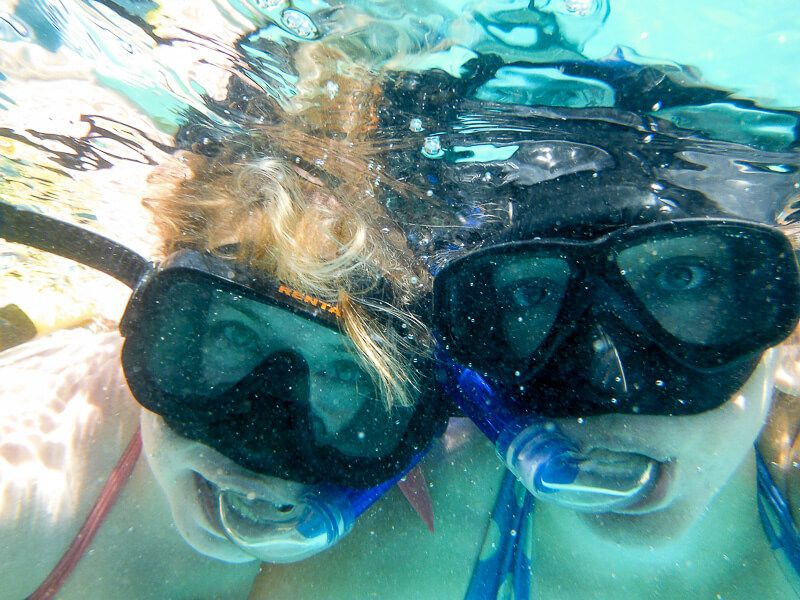 I loved that trip to Punta Cana. Yes, we stayed at an all-inclusive resort. Yes, we didn't venture off the resort property except to go on two excursions (where they picked us up and dropped us off). Yes, I have no idea what the Dominican Republic is really like. I will admit to all of that.
But I will also admit that I loved every second of that vacation. Because it wasn't about where I was or what I did. It was about who I was with. It was about the memories I made. It was about talking and laughing and drinking and eating with some of my favorite people in the world.
Sometimes it's about the people.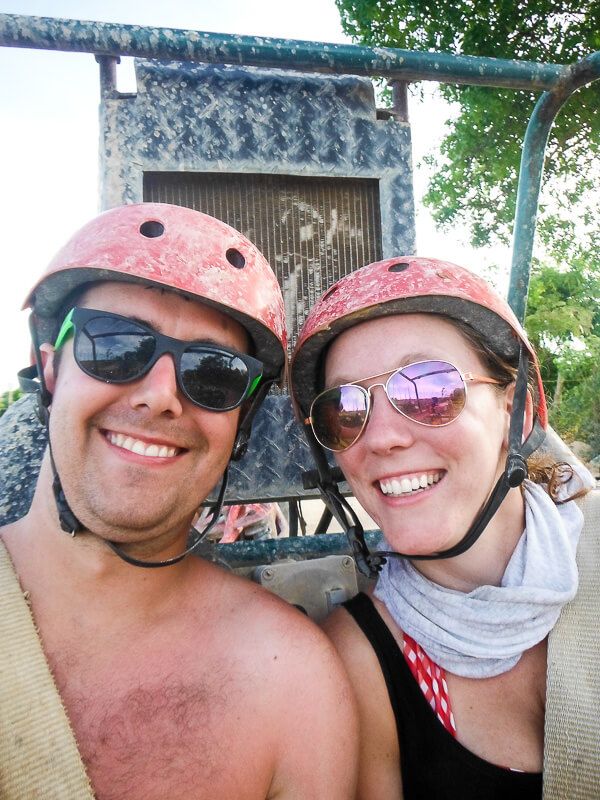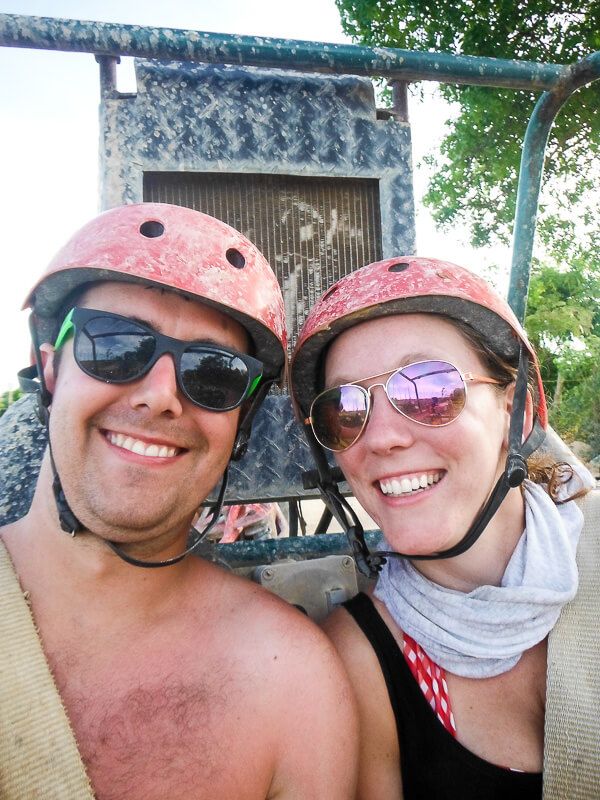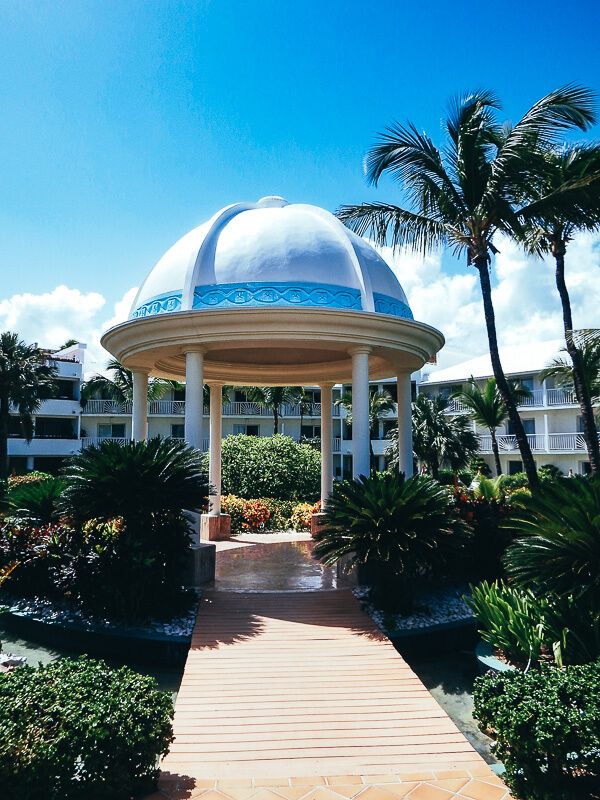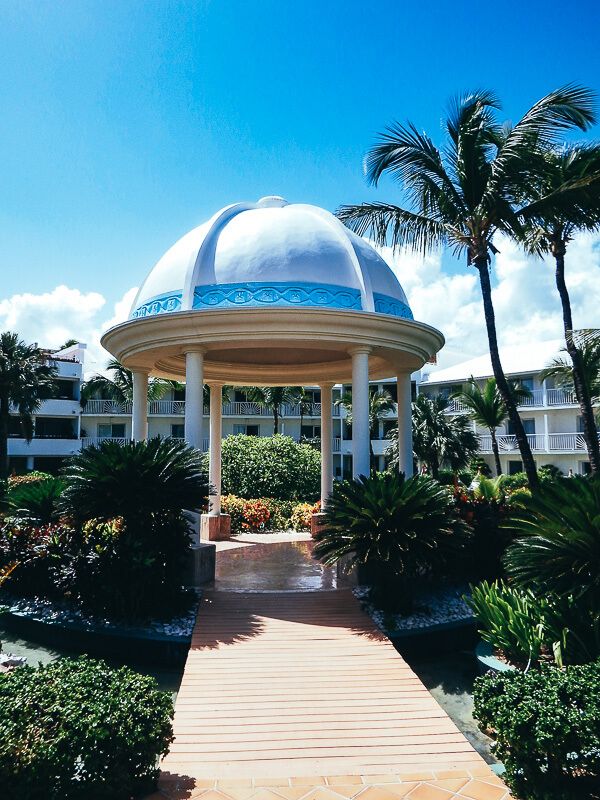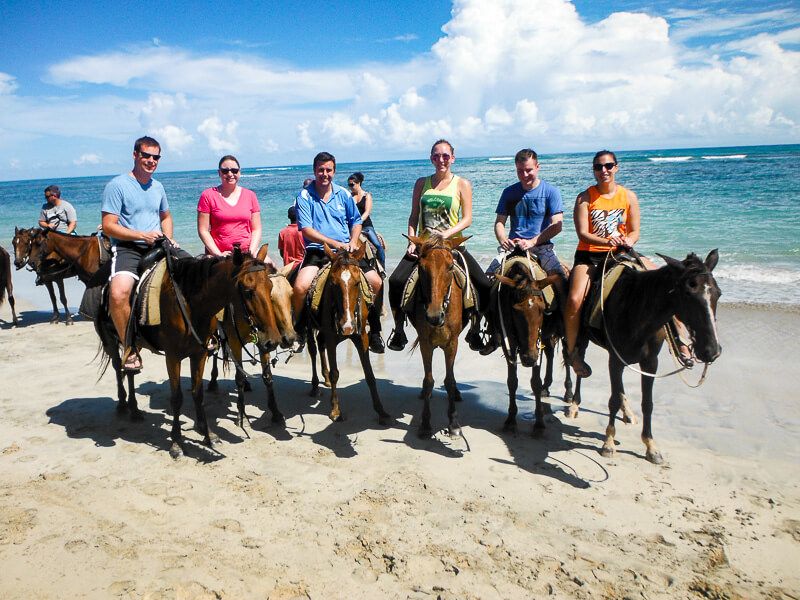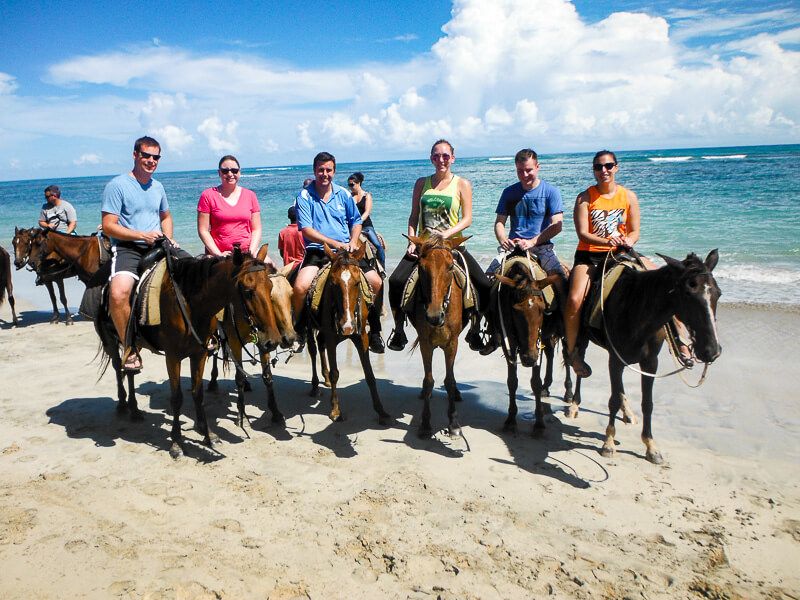 Is traveling with friends something you try to do?