So I just returned from my 10 day trip to Costa Rica. And I as I start to dig through my photos, I've also started to dig through something else. My finances. Because there was a big question hanging over me: just how much money did I spend in Costa Rica? And since I want to help you plan your own adventure to this awesome country, I've broken everything down. Hopefully it'll give you a good idea of how much a Costa Rica trip could cost. And help you plan your own Costa Rica budget.
Quick note as I get started, on these types of trips (the ones where I only have 1-2 weeks), I don't give myself a hard budget to stick too. Instead I try to stay vaguely aware of my spending as I go. This is not the best strategy since sometimes I come home and I'm shocked, and other times I realize I could have picked up another scarf or ordered another drink.
I don't want that to happen to you. So use my trip as a guide and plan your own Costa Rica budget. Maybe my own costs will help you decide on the amount of excursions you'll do, the kinds of places you'll stay, and if you're into the whole buying souvenirs thing
The final cost for Costa Rica (for myself and Ryan) was:
$4,169
Now that covers everything. From the moment we left Greenville until we got back. Read on for the full breakdown. Or simply jump to the category you want to know more about.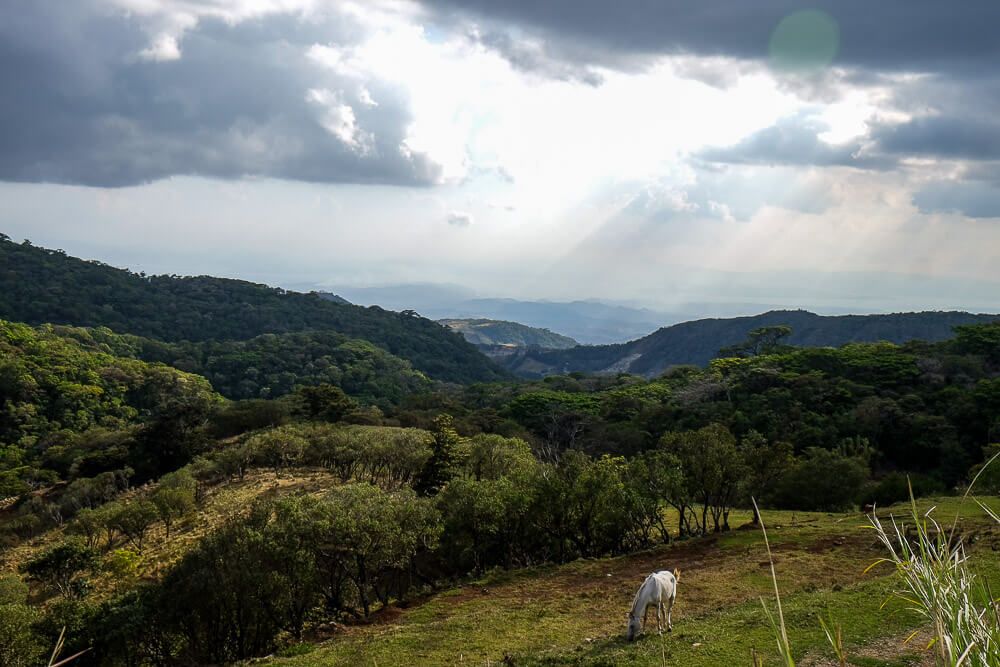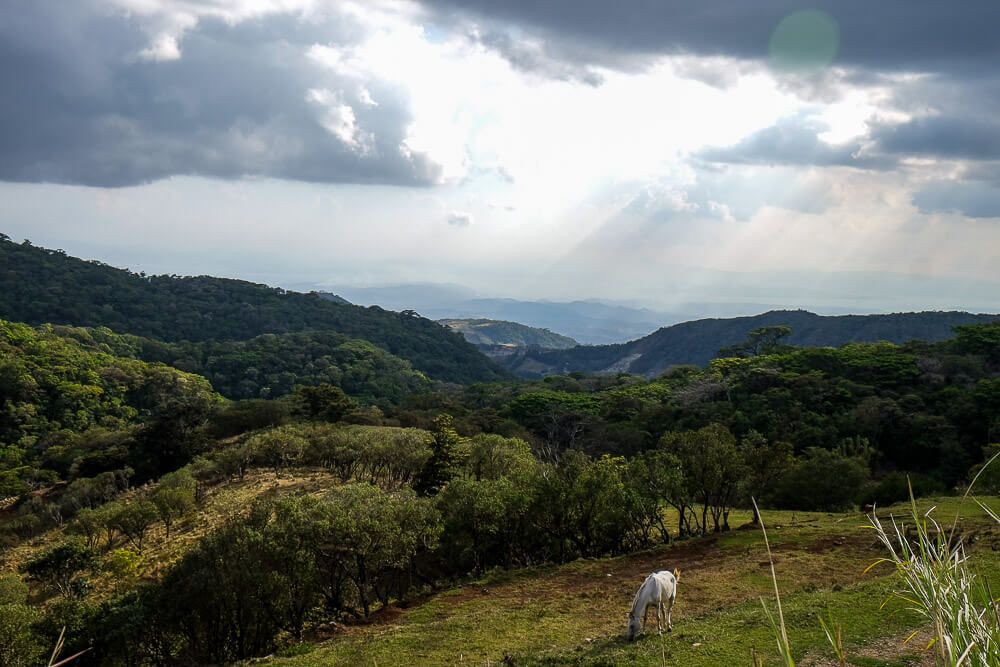 ---
The Breakdown
Transport
This is broken into two main categories: flights & rental car.
Flights: $964 (for 2 people)
Rental Car: $852 (includes the car itself, gas, any parking we had to pay for, and tolls)
In order to score (somewhat) cheap flights to Costa Rica, we drove to Charleston, SC to get these flights with JetBlue. The ticket we bought also included a checked bag for each of us. Driving to Charleston wasn't an amazing option since we stayed in a hotel the night before our 7am flight, but it was still cheaper than flying out of Charlotte or Greenville.
There was also a slightly cheaper flight out of Atlanta with Spirit we were considering. But I'm glad we didn't go this route. The day we flew home, the Spirit flight out of San Jose was cancelled, stranding tons of people there.
Total for Transport: $1,823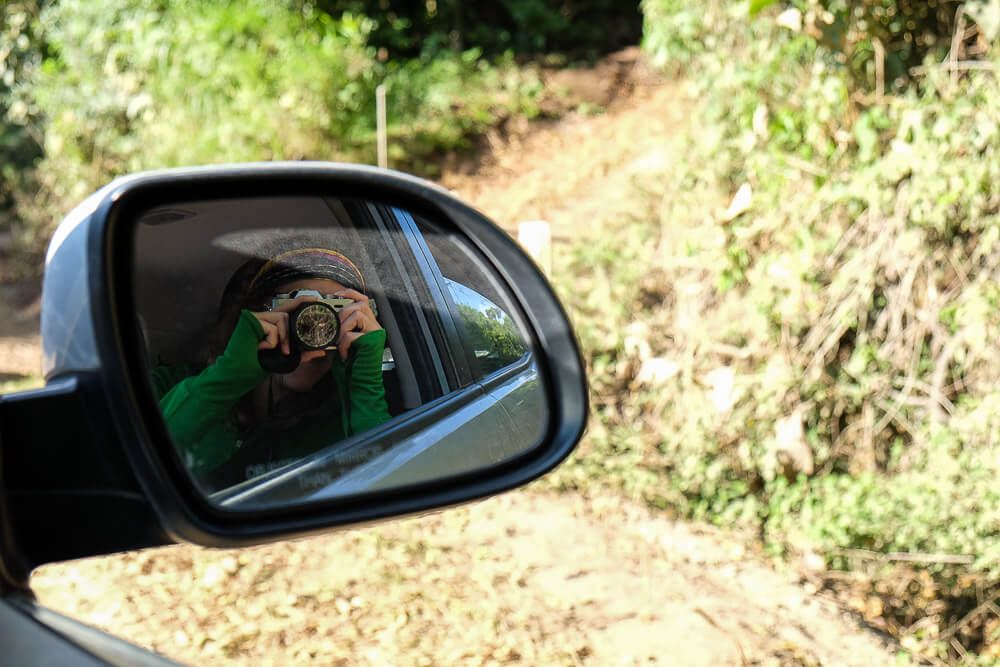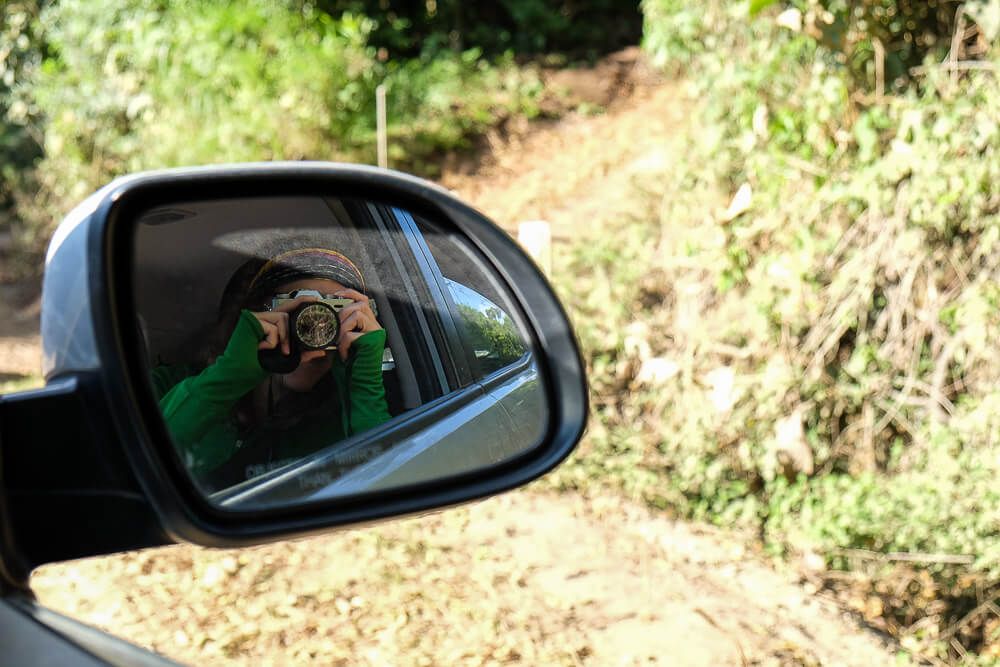 ---
Accommodation
For the whole trip we stayed in four different places.
Charleston Hotel: $82 (1 Night)
Arco Iris Lodge: $411 (4 Nights)
Flutterby House (Hostel): $280 (4 Nights – private rooms though)
Casa Maria B&B: $88 (1 Night and includes breakfast)
As you can see, Arco Iris was a bit of splurge. We were also looking at a hostel which would have knocked that down a lot. But since we were already staying at a hostel in Uvita (Flutterby House), we decided to go a bit nicer for Monteverde. Costa Rica budget be damned.
And then we stayed at a small B&B (Casa Maria) outside the airport the night before we left. Almost everyone has to do this since departing flights leave early out of San Jose (at least for the people we talked to).
Total for Accommodation: $861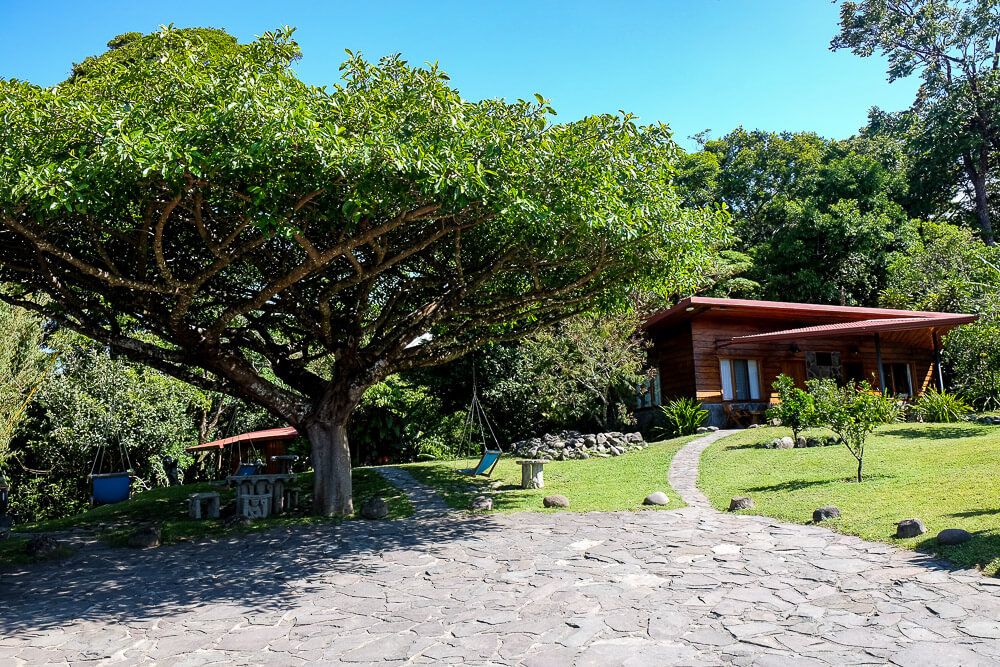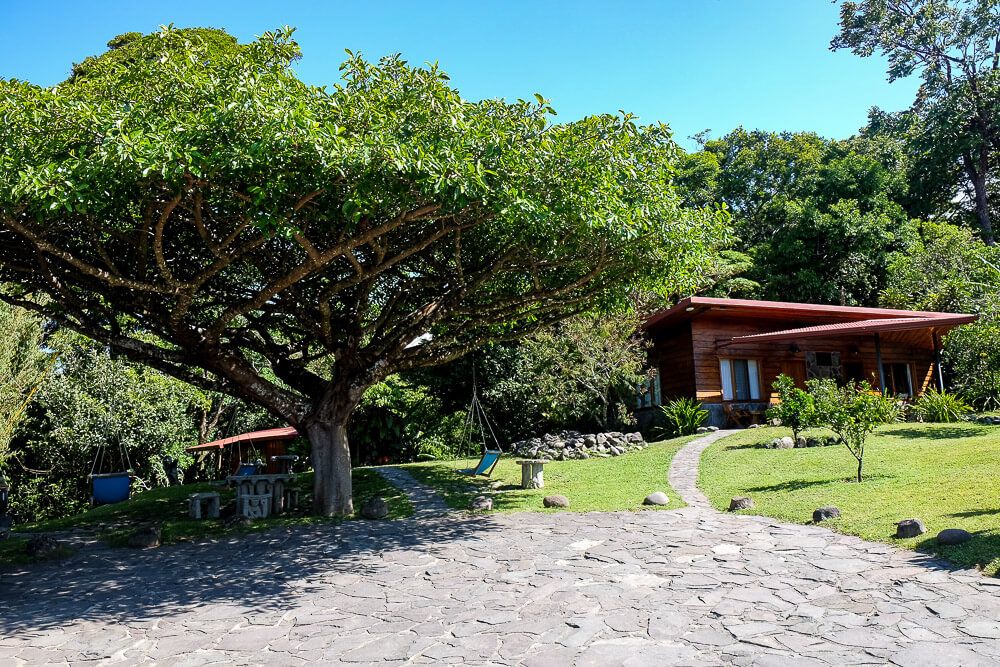 ---
Excursions
This was our 3rd biggest expenditure. And it's the biggest place to save money.
Zipline: $112
Wildlife Guided Tours: $120
Snorkeling: $258
Surfing Lesson: $108
Yikes! Typing this up is ugly. We had an amazing time with each of these. Literally these were some of our favorite days of the trip, but damn. That's a lot of money. Though each of those prices includes tips we gave to the locals running them.
And the guided tours we did with Oscar were amazing. The $120 includes two different tours (night + day) and the tours were basically private. One time it was just us and one time we were with one other couple. I plan to write all about our time with Oscar because he was one of the best decisions we made in Monteverde.
Total for Excursions: $597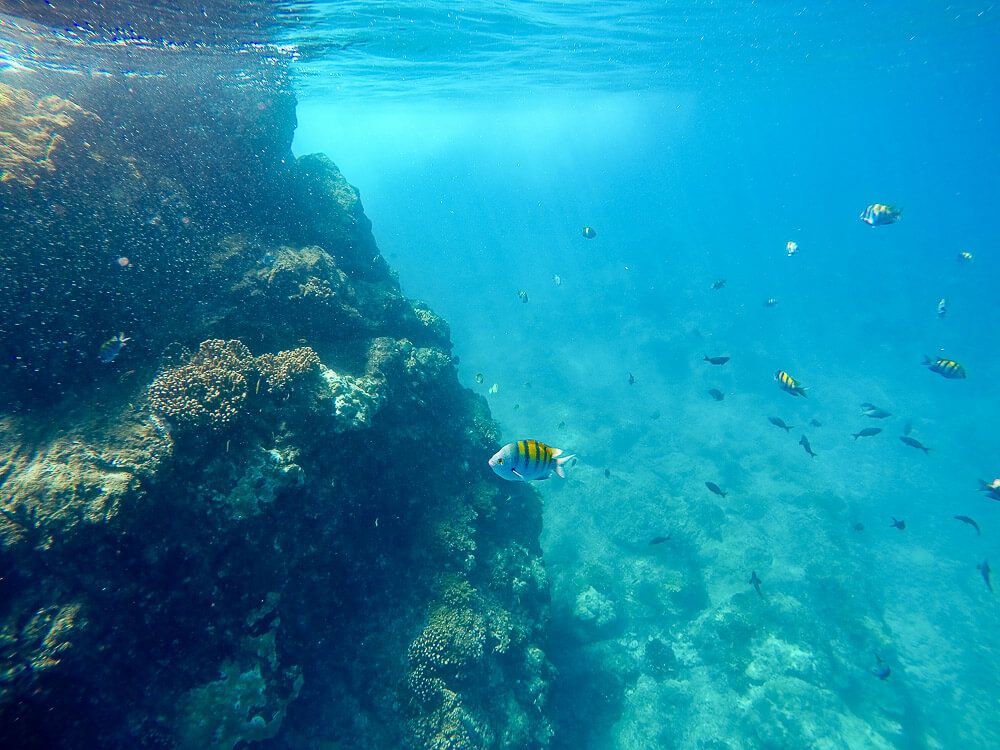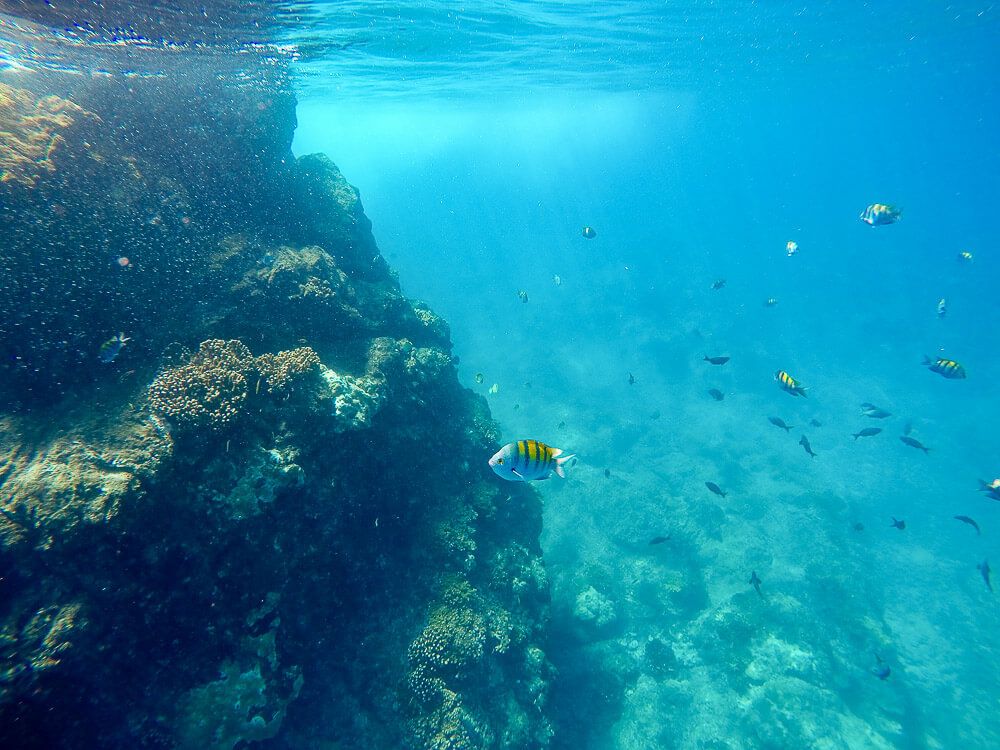 ---
Food + Drink
This really varied by day. Like in Monteverde we only had a couple of drinks. But in Uvita we usually drank everyday. And that definitely affected this number.
Monteverde Food + Drink: $224
Uvita Food + Drink: $183
Dinner in San Jose: $26
Grocery Store: $42
Airport Food: $71
I think the moral of the story here is: 1) If you want to save money, cut back on your drinking, and 2) Avoid eating in the airport.
Total for Food + Drink: $547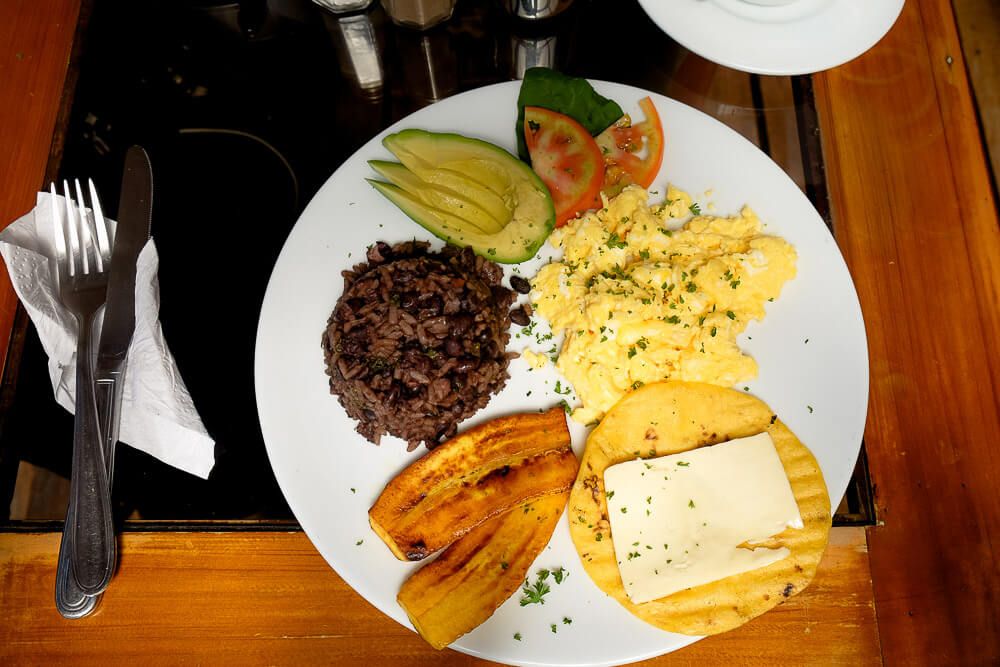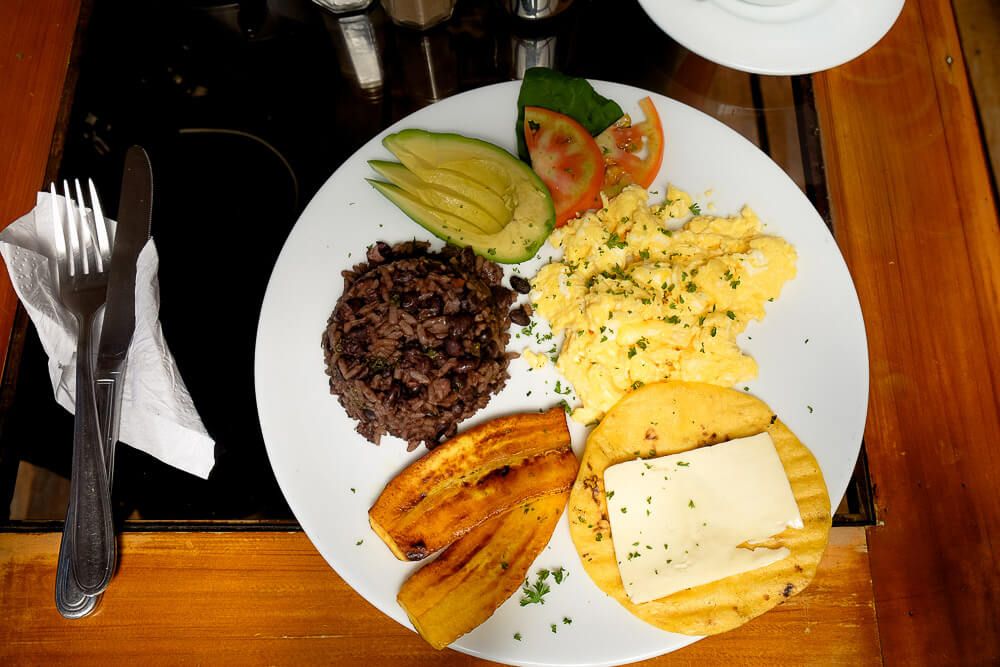 ---
Entrance Fees
So I broke this into its own category since this is a big way to save money. Basically, don't pay for excursions or guides and go to the national parks on your own.
Manuel Antonio National Park: $32
Monteverde Cloud Forest Reserve: $40
Curi Cancha Wildlife Refuge: $30
Marino Ballena National Park: $12
Nauyaca Waterfall: $16
Uvita Waterfall: $4
As you can see we hit up a lot of places. And though the entrance fees aren't cheap, they're better than the excursions. And often hiring a guide is as expensive (if not a whole lot more) than the entrance fee itself.
Total for Entrance Fees: $135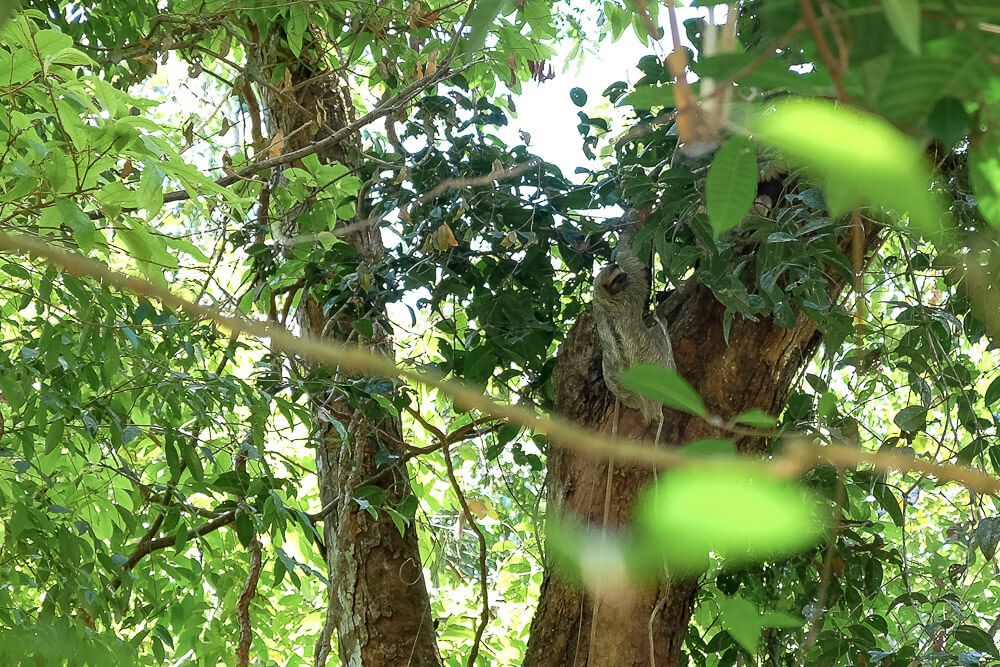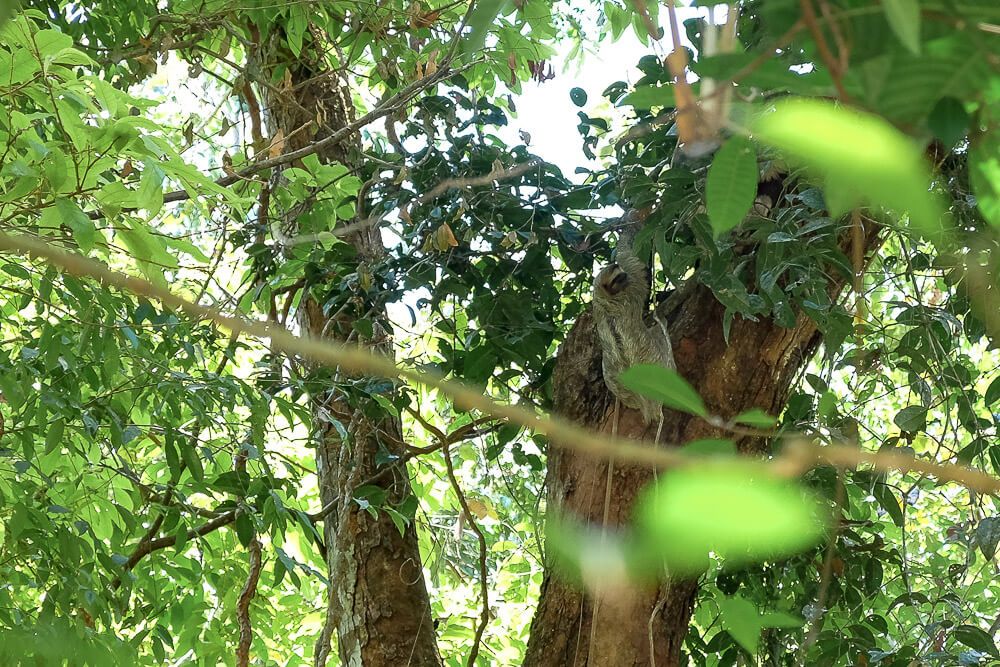 ---
Souvenirs
Obviously I'm big on souvenirs. If you're not, you can cut out this expense (or drastically reduce it).
Coffee Beans: $24
Chocolate: $8
Painting: $45
Cigars: 25
Jewelry + magnet: $55
Ornament: $10
Artisan Soap: $17
I guess I could have bought less jewelry. And did I need 3 bags of coffee? (Yes, yes I did.) And I loved that painting. But before buying, I made sure to talk to the staff of the lodge and hostel we were staying at first. I wanted to shop at stores that sold products made in Costa Rica.
For example one of the guys at Arco Iris directed us to a shop in Santa Elena to grab some coffee made in the area. This turned out to be amazing. It was the middle of the day when we walked in and no one else was in the shop. There we met Marcielo – one of the main head honchos from the plantation. He was doing his shift and was so excited to teach us about their coffee. He spent the next 30-45 minutes making coffee for us, having us taste different kinds (for free!), and explaining everything about the coffee they make and what makes Costa Rican coffee marvelous. His excitement was contagious…hence the 3 bags of coffee I bought.
Total for Souvenirs: $184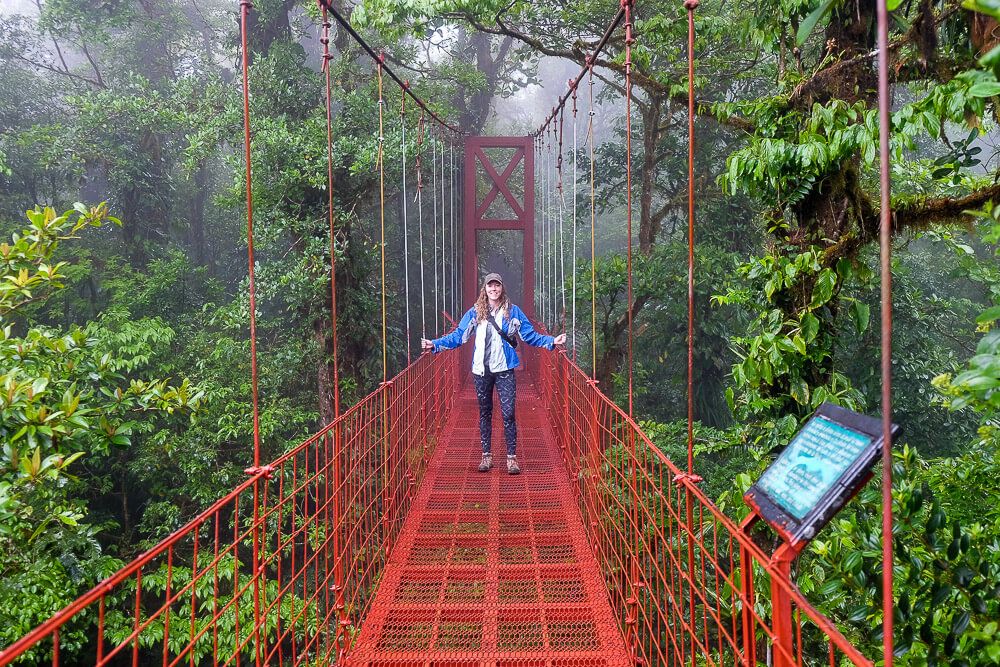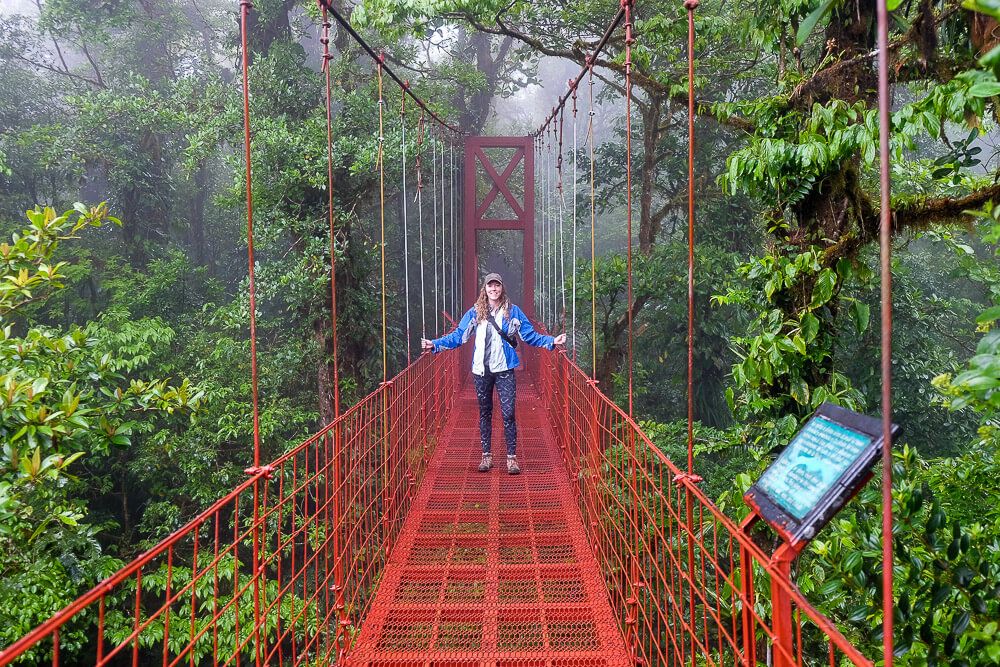 ---
What Was My Cost per Day?
So the total was $4,169. But that's for both Ryan and me. My half is: $2,085. But that includes flights, which isn't really a part of your daily cost (since you usually buy them in advance). So if we cut that out…
Total per Day: ~$160
An estimate per category:
Transport: $42 per day
Accommodation: $43 per day
Excursion: $30 per day
Food + Drink: $27 per day
Entrance Fees: $7
Souvenir: $9
Ouch. That is a lot. This was definitely not a budget trip. But what could I have done to save more money?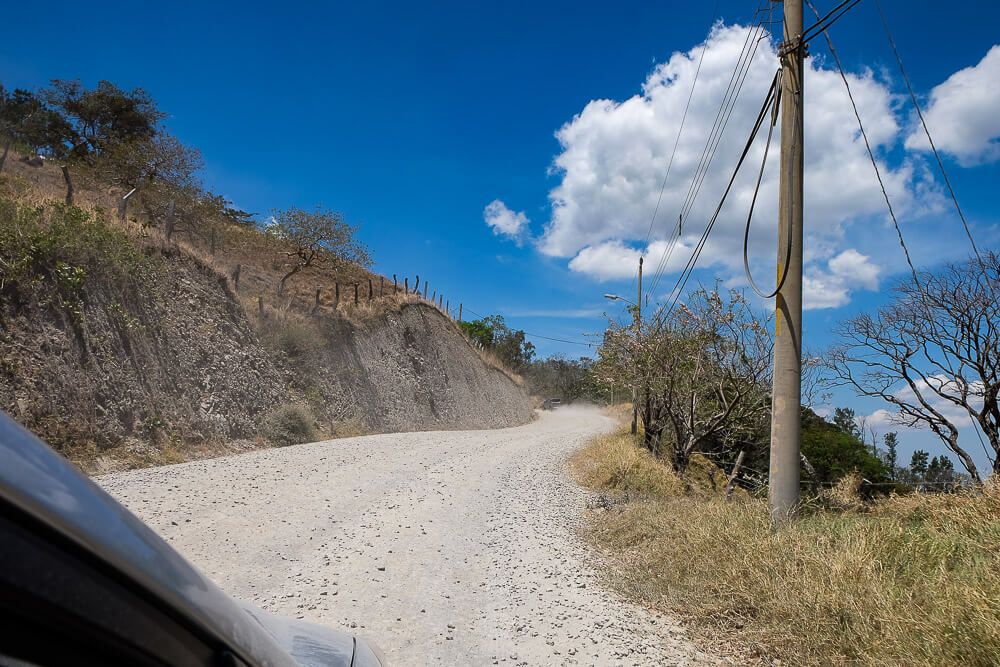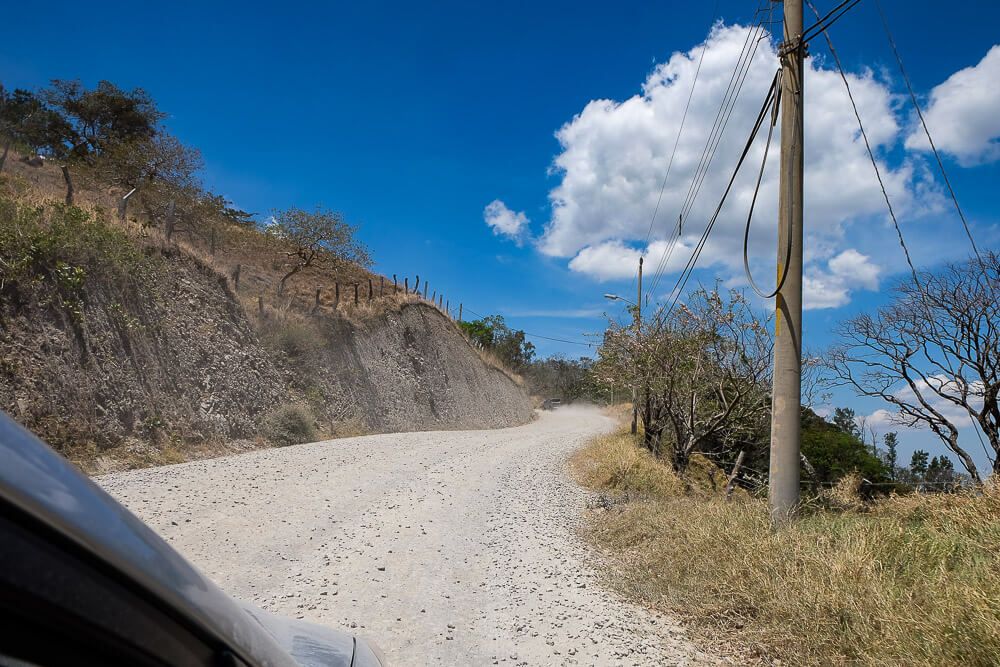 ---
How to Save Money in Costa Rica
Use local transportation. The rental car was a huge expense. I'm glad we got it, but if you want to save money it's the easiest thing to cut out. Taking local buses (or even the tourist buses) would have saved us money here. We wanted it for the flexibility – to go where we wanted and when. That waterfall that's 20 minutes down the highway and then another 4km on a gravel road? Easy trip in the car, but not so much without one.
If you want a rental car, shop around. We did and ended up getting an ok deal (kind of last minute for a 4×4 automatic). We went with Adobe – a local Costa Rican company. And got a bit of a deal by booking through My Tan Feet's discount. Definitely check it out if you are looking for a rental car.
Eat at sodas. When planning our trip I saw this advice a lot. What the hell is a soda? Well, it's a local place. Can be sit down or not. But if you want to eat cheaply, these are the places to go. Also they will literally say "Soda" on the sign.
Drink local beer. Costa Rica basically has two types of beer: Pilsen & Imperial. Those are your options. But they are much cheaper than any craft or imported beer. Ryan preferred the Imperial while I liked the Pilsen.
Stay in hostels. And then to really save money, stay in dorms in those hostels. We could have saved $200 by just staying in hostels I think (in Monteverde & San Jose). Our lodge was definitely a splurge here.
Skip the pricey excursions. Or just do one. Surfing was a last minute decision. And snorkeling to Cano Island was so expensive…but so amazing (except for the sunburns). But how could we not snorkel and surf in Costa Rica?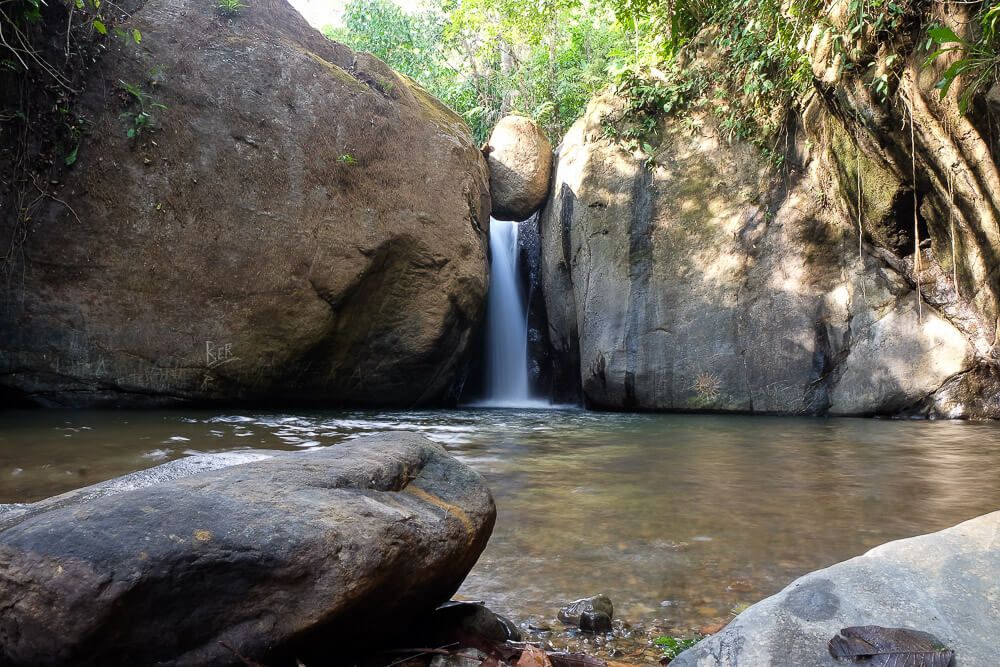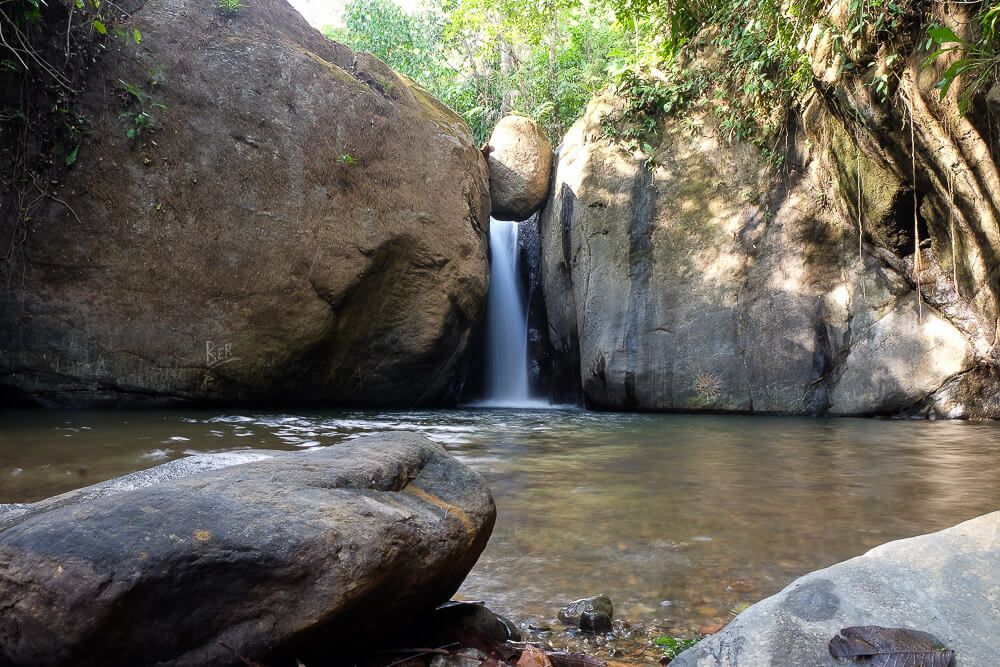 ---
Following these tips will easily knock you below the $100 per day mark or even more (depending on your taste of hostels, food, and how many places you go).
Before we went, some things I read said Costa Rica was cheap. While others said it was the most expensive Central American country. For us this was not a cheap vacation. But we didn't expect it to be. We wanted to stay in nice places, have a rental car, eat some good food, and do all of the amazing things – even though they cost a lot.
But Costa Rica could be much cheaper. It all depends on what you want to do. Use my Costa Rica budget as a starting point for your own travel planning. And have fun!!!
Pura Vida!