The first half of our trip was in the mountains of Costa Rica. The weather was cool (and even sometimes rainy). And it was lovely. But I wasn't coming to Costa Rica and not visiting the beach. And after perusing the countless options, I went for Uvita. Plenty of activities but a little less discovered. And I couldn't have been happier with our choice. We had a blast in this little town. And so I've put together this list of 5 awesome things to do in Uvita.
Walk the whale's tail
Go snorkeling
Visit some waterfalls
Try surfing
…and I've saved the best for last!
Now this is by no means exhaustive. There are a ton of other things to do in this area. But we only had 3 full days so we had to make some decisions. These are the ones we made. To find my full itinerary, check out the link at the end of this post!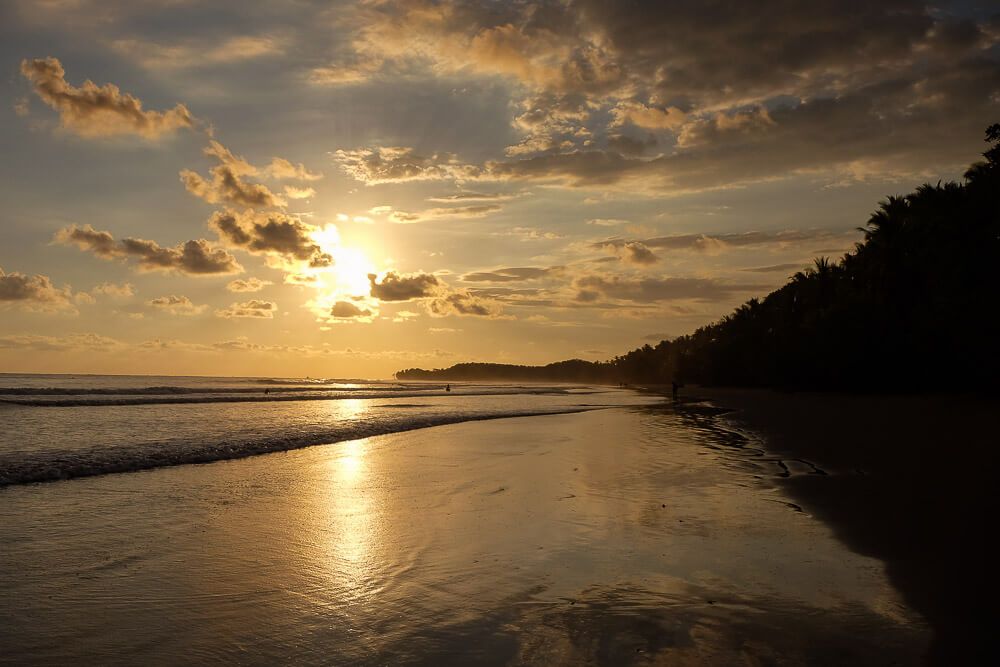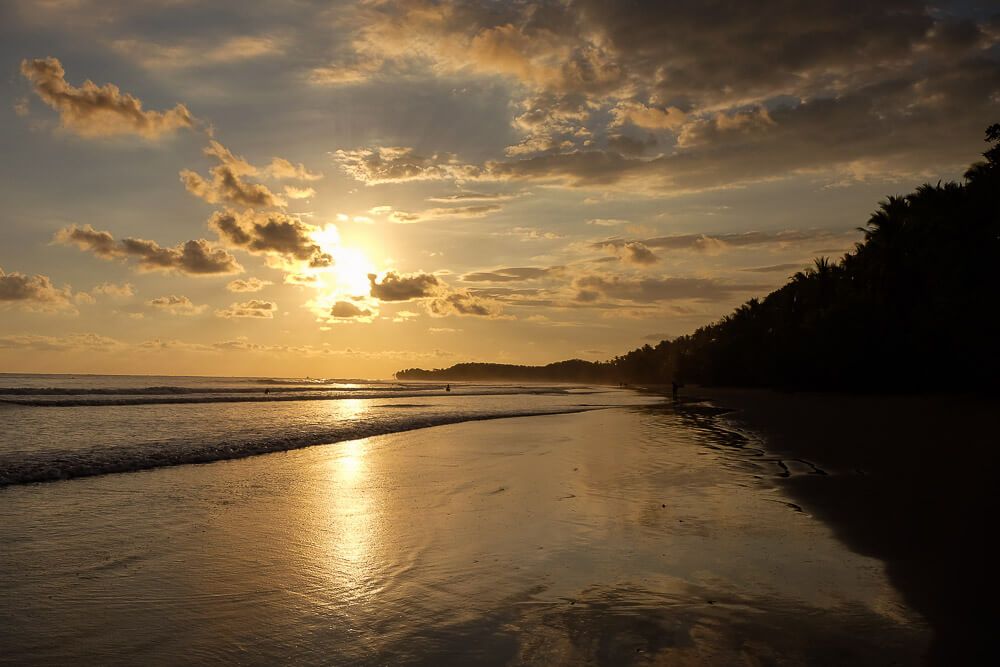 ---
1. Walk the Beach and Visit the Whale's Tail
Okay if you haven't done your research yet, then you are about to be astounded. Firstly Uvita is home to the Marino Ballena National Park. The center of which comes to a point that, at low tide, looks like a whale's tail.
No joke. Google it right now.
Now as cool as that looks (and it looks pretty darn cool), you can't really see the whale's tail that much from the ground. It's still pretty freaking awesome, but the thing is huge. Like 1 kilometer long at low-tide. So it doesn't fit in one photo nicely (unless you have a drone).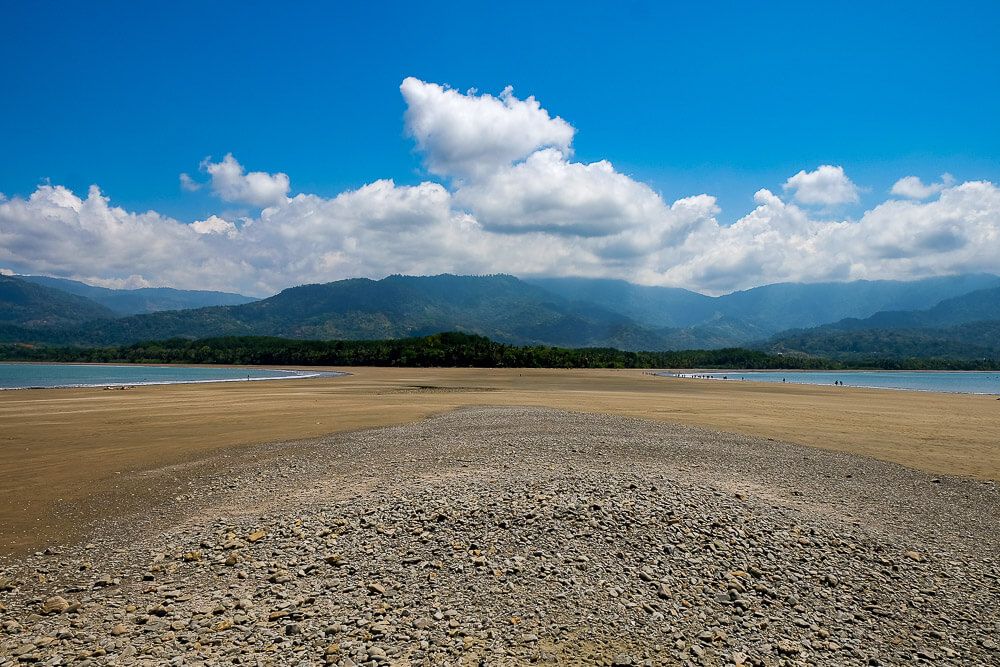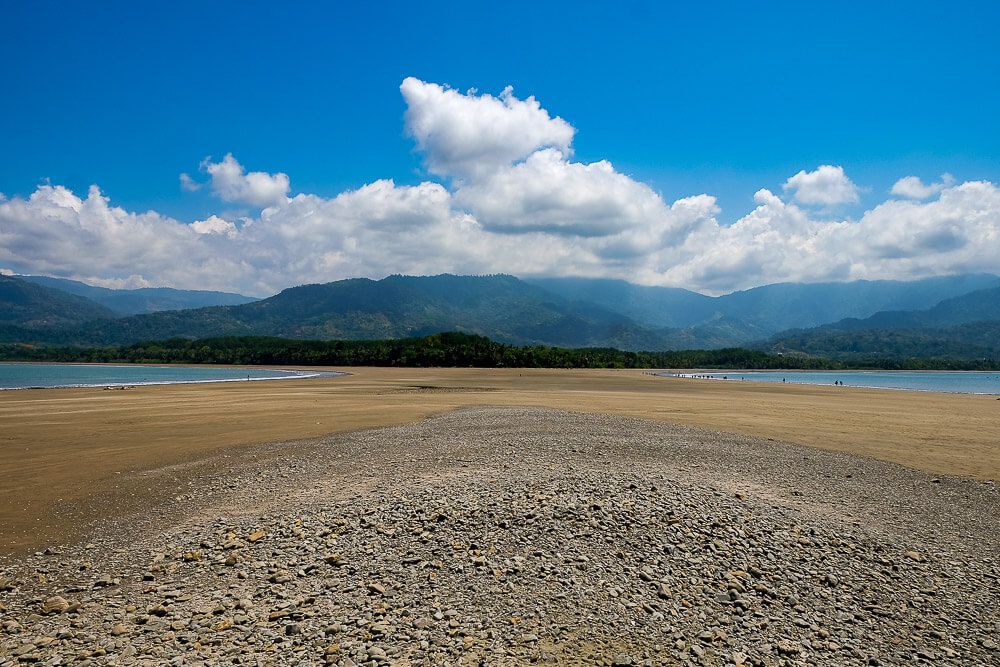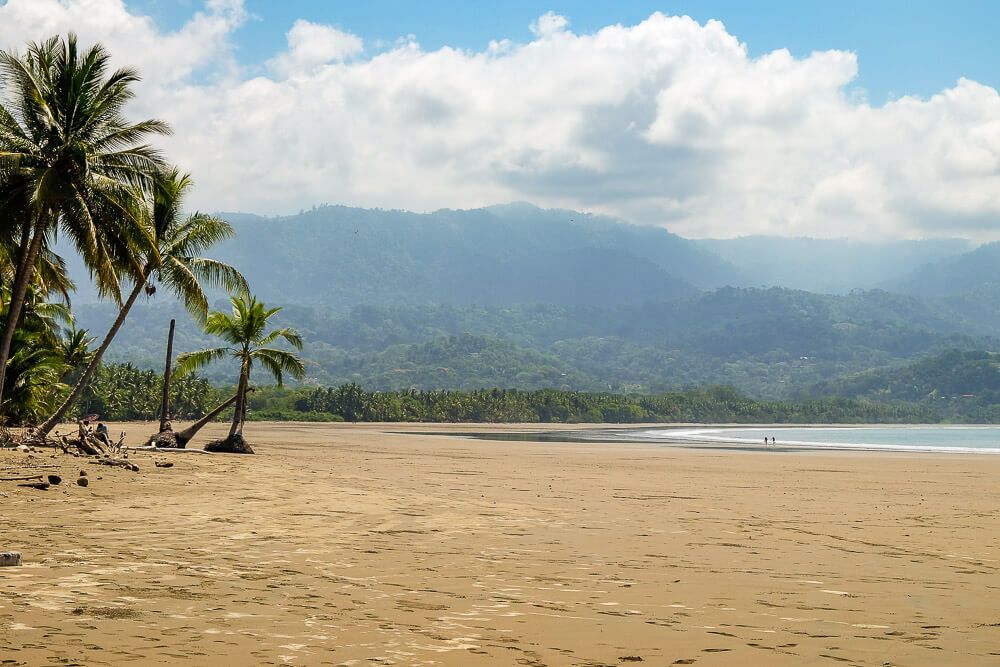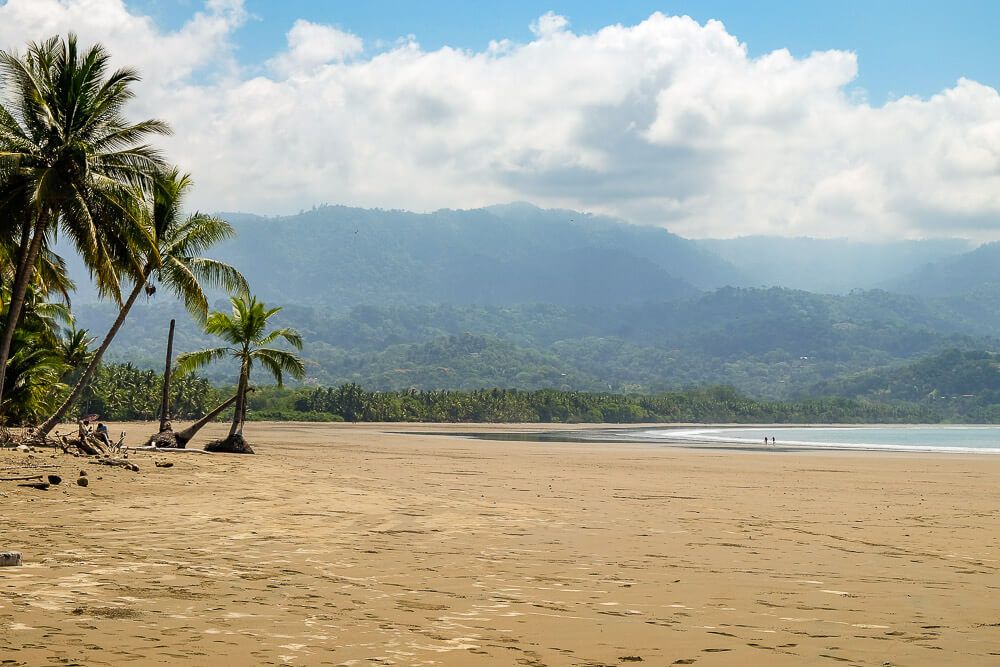 But that shouldn't stop you from visiting it. Because (as stated above) it's still really awesome. I mean, it's a sandbar that extends a kilometer out into the ocean at low tide. And, during the right season, you can even go whale-watching at the end of it.
Think about that for a second. Whales migrate right through this area and you can watch them from a sandbar that looks like a whale's tail. Mother nature +1.
To visit the whale's tail I would start early in the morning. It gets real hot you guys and you do not want to be out there during the afternoon. And the walk along the beach (from our hostel) to the whale's tail took about 45 minutes. So when you are planning this, go for a low-tide that's in the morning and then start your day early.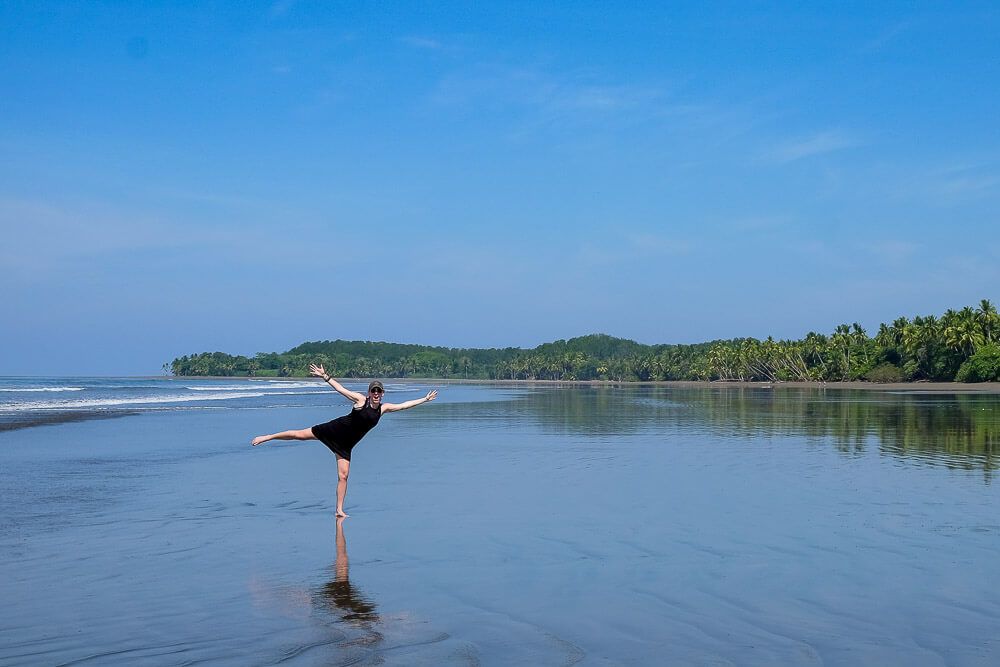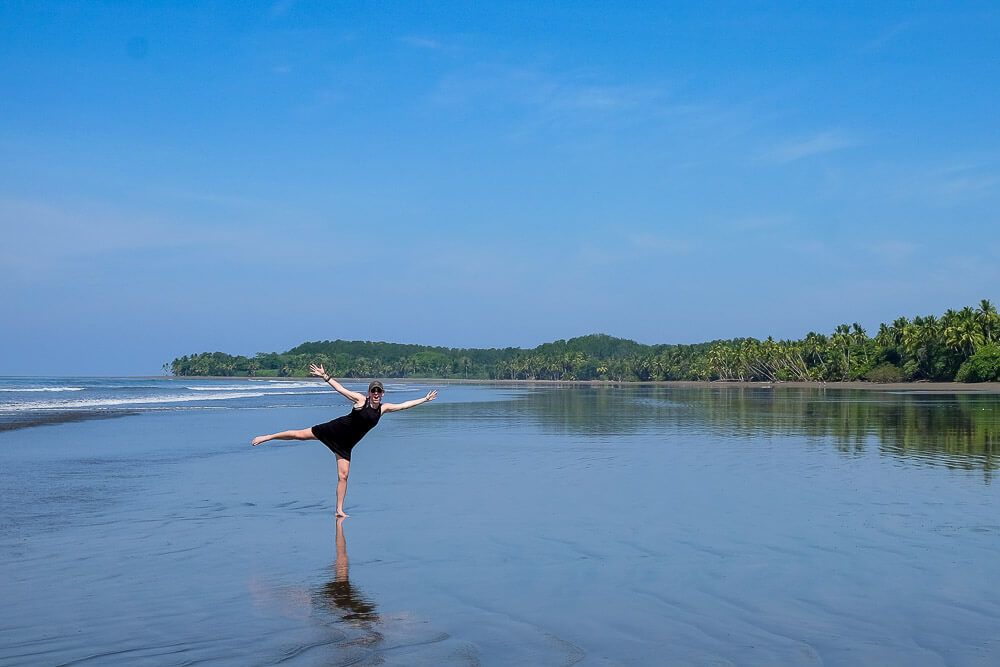 One thing I loved about the beach in Uvita? In the morning it was deserted almost all the way to the whale's tail.
And even once we got to the whale's tail it wasn't crowded.
After arriving, we took some celebratory photos and each of us went for a quick swim. The water was calm since the "fins" of the whale's tail blocks the waves. I wish we could have spent more time at the tail but it was getting ridiculously hot.
And our sunburns from the day before were starting to heat up.
So after only a quick visit we packed it in and headed back.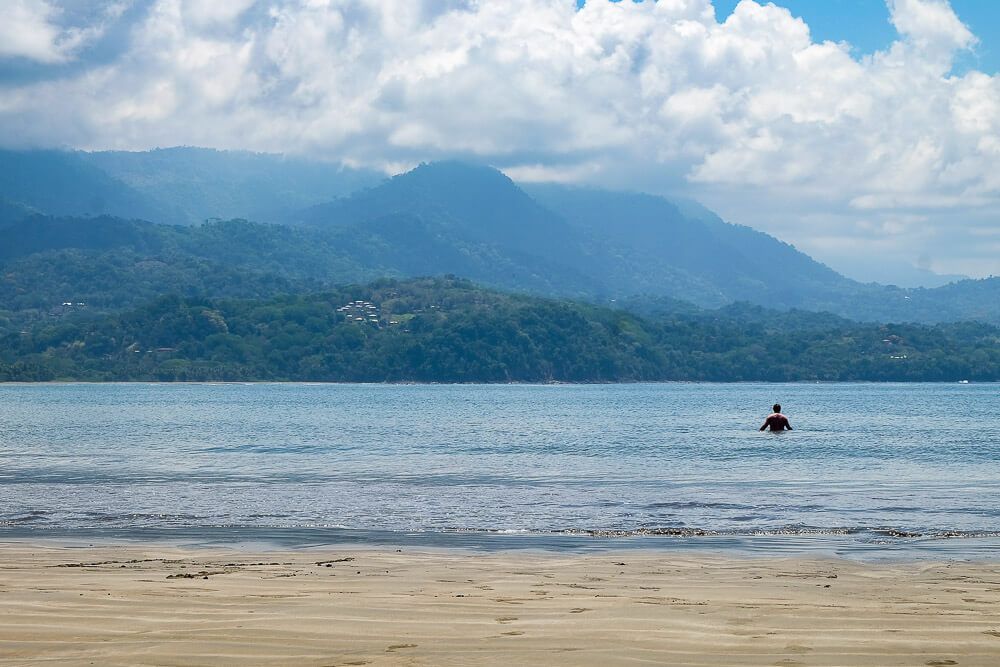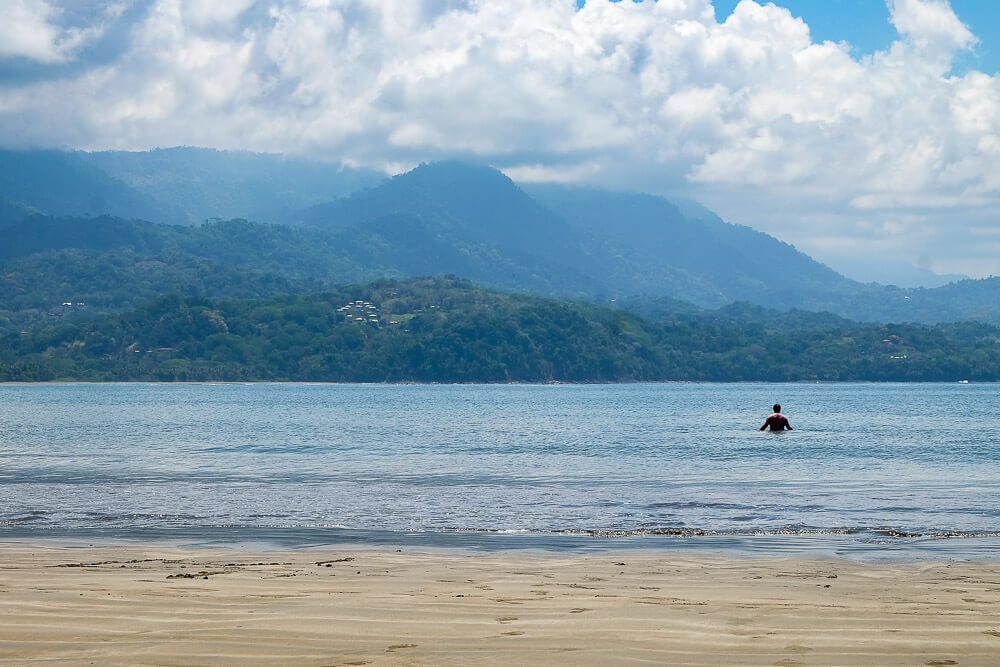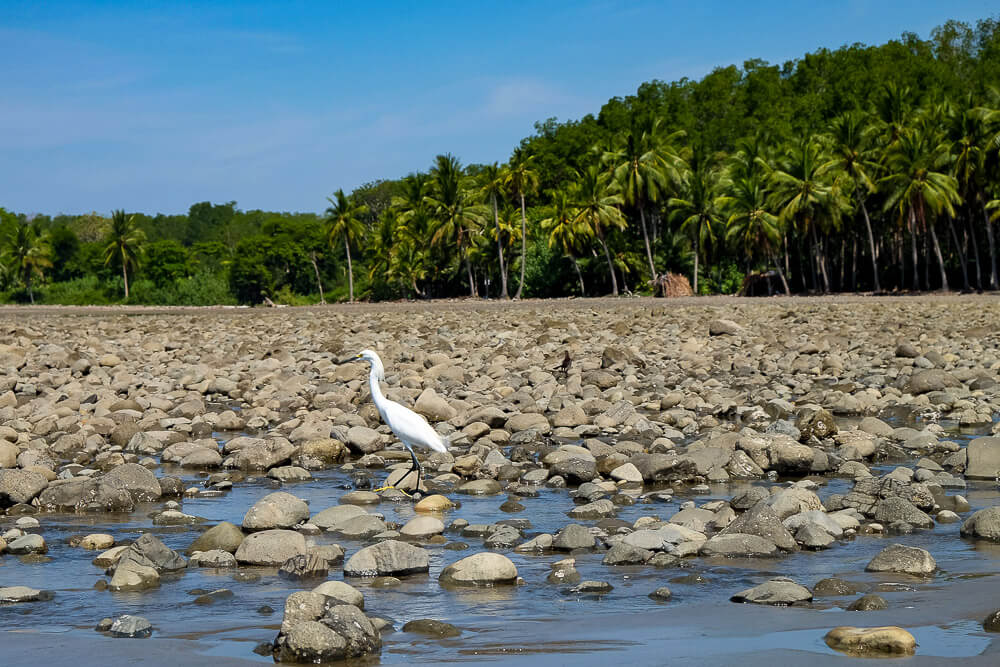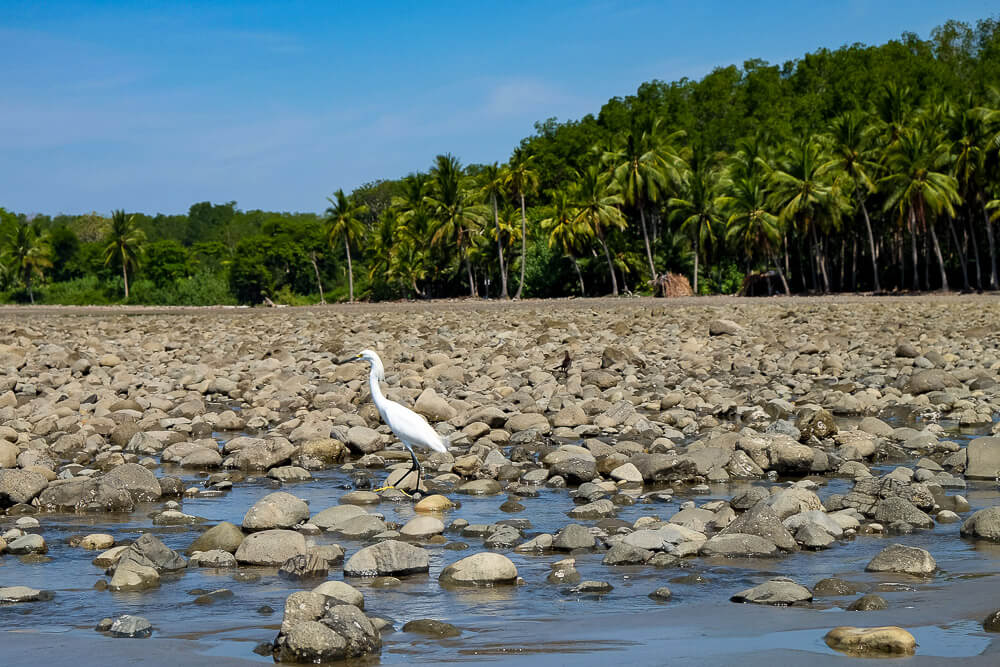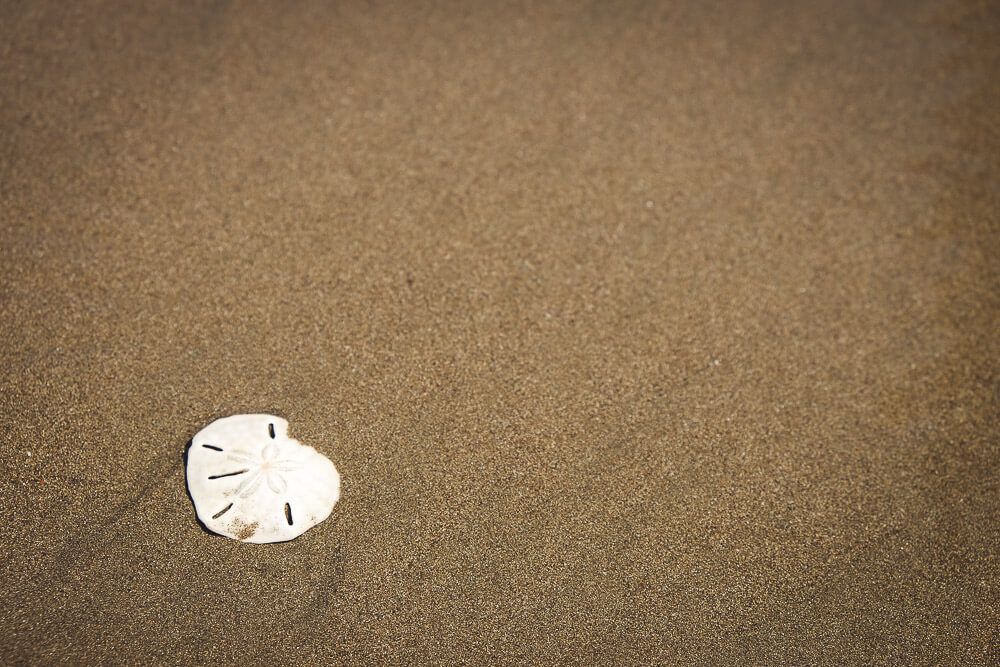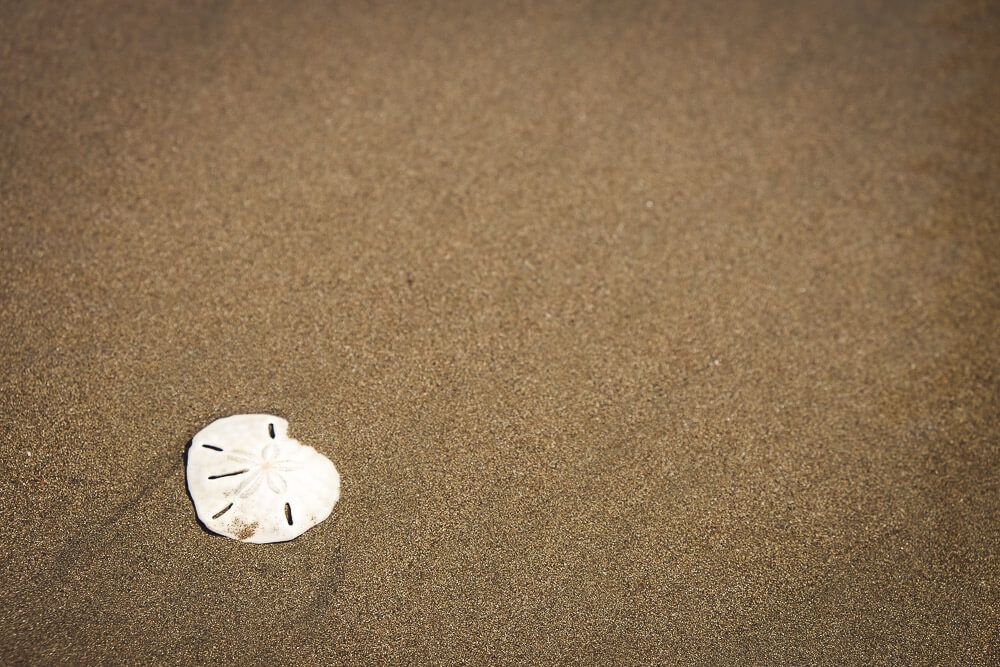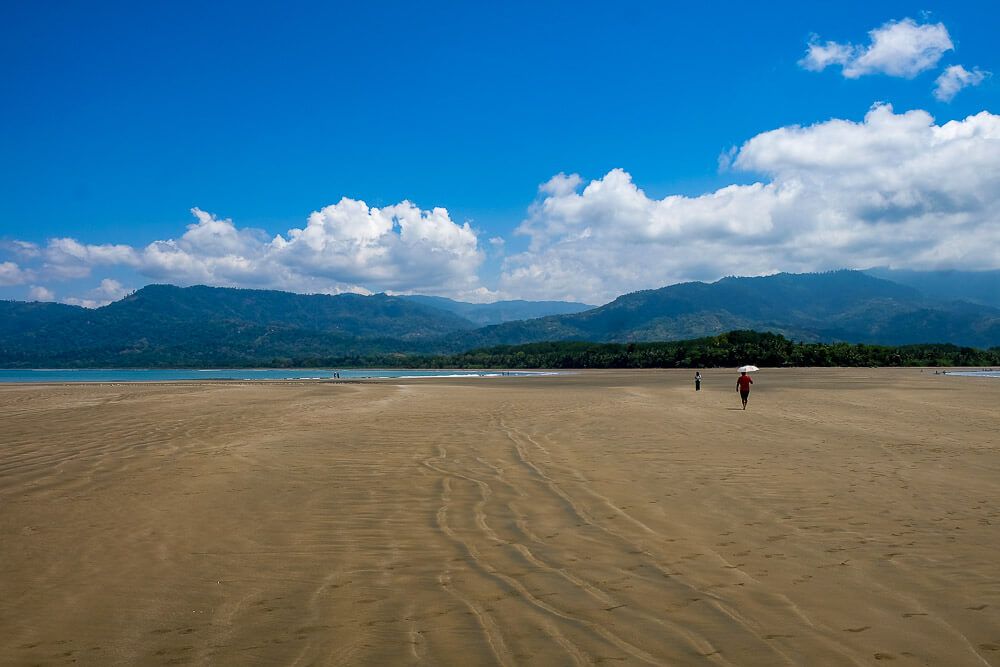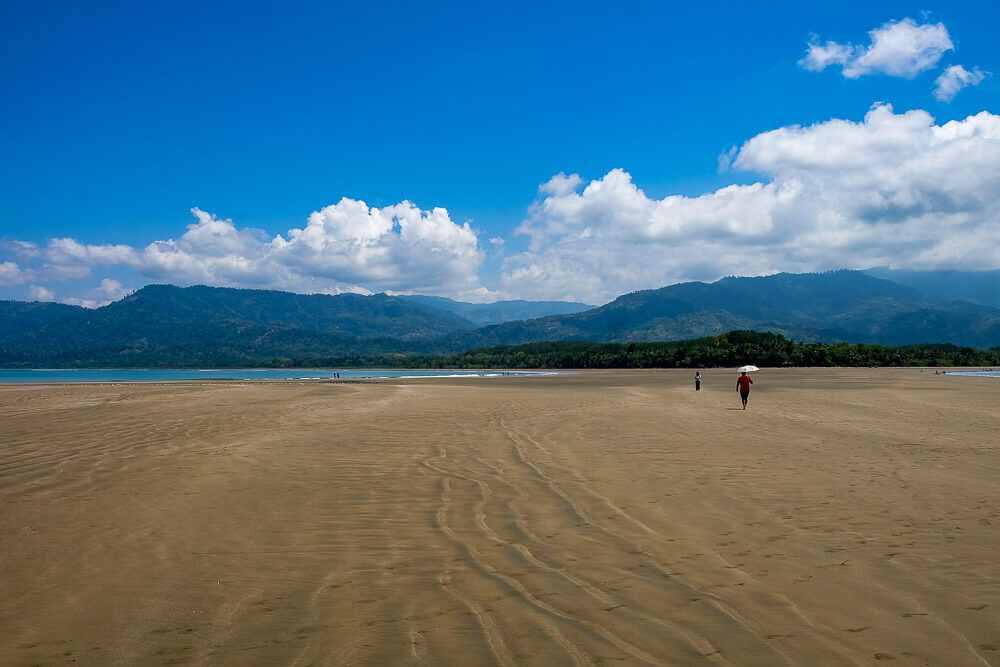 ---
2. Go Snorkeling
If there's going to be a body of water near me and a chance to see a sea turtle, you can bet I'm going snorkeling. And though Costa Rica isn't known as a great snorkeling destination, it does have a handful of good spots. And it just so happens that one of the best is accessible from Uvita!
Welcome to Cano Island.
Cano Island is located about a 1.5 hour boat ride from Uvita. We did an excursion there with Mad About Diving. And though this a very pricey thing to do, we had an amazing time and definitely thought it was worth it.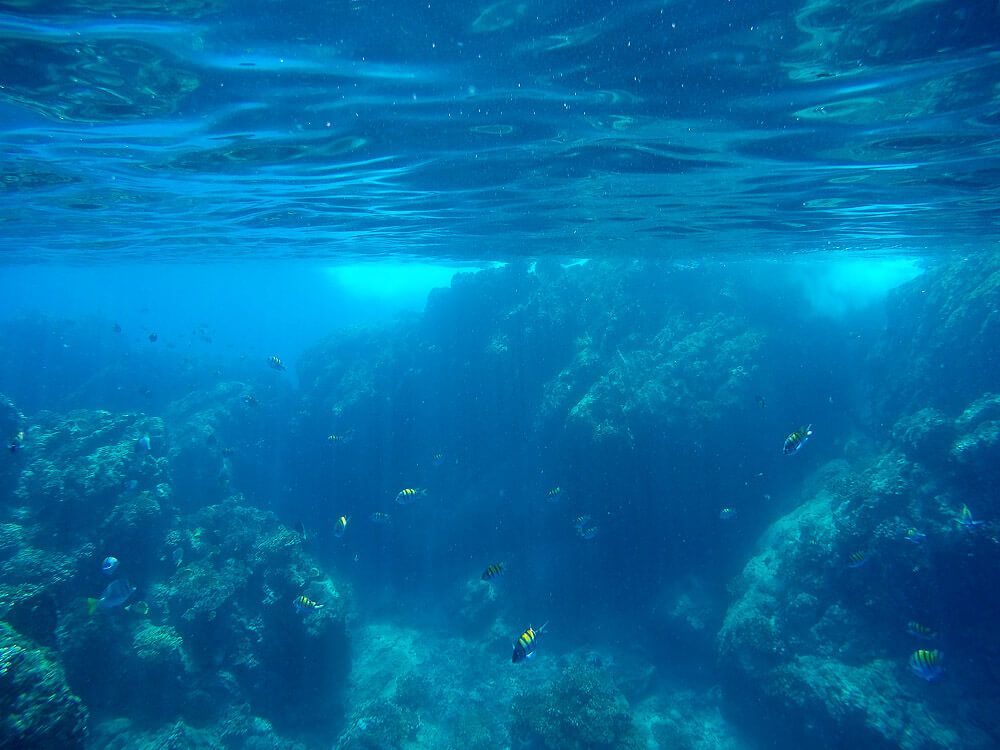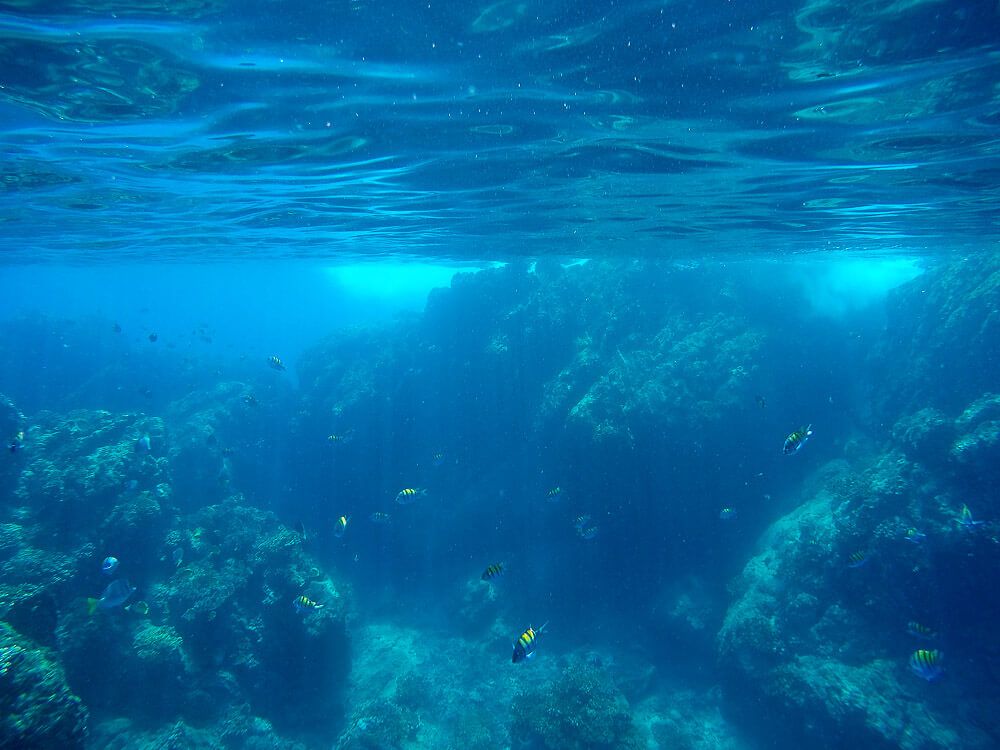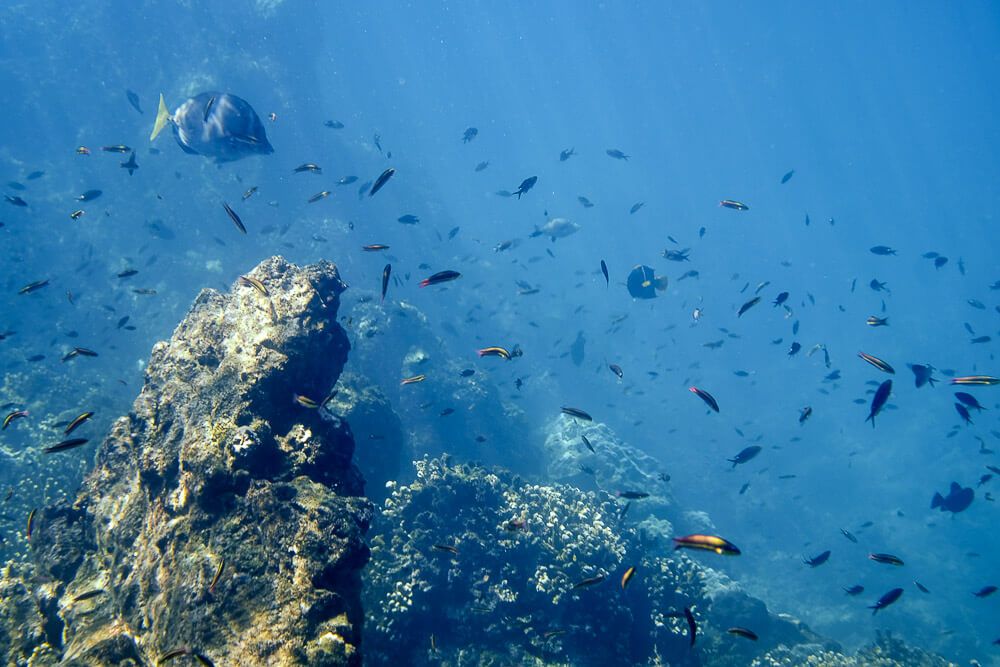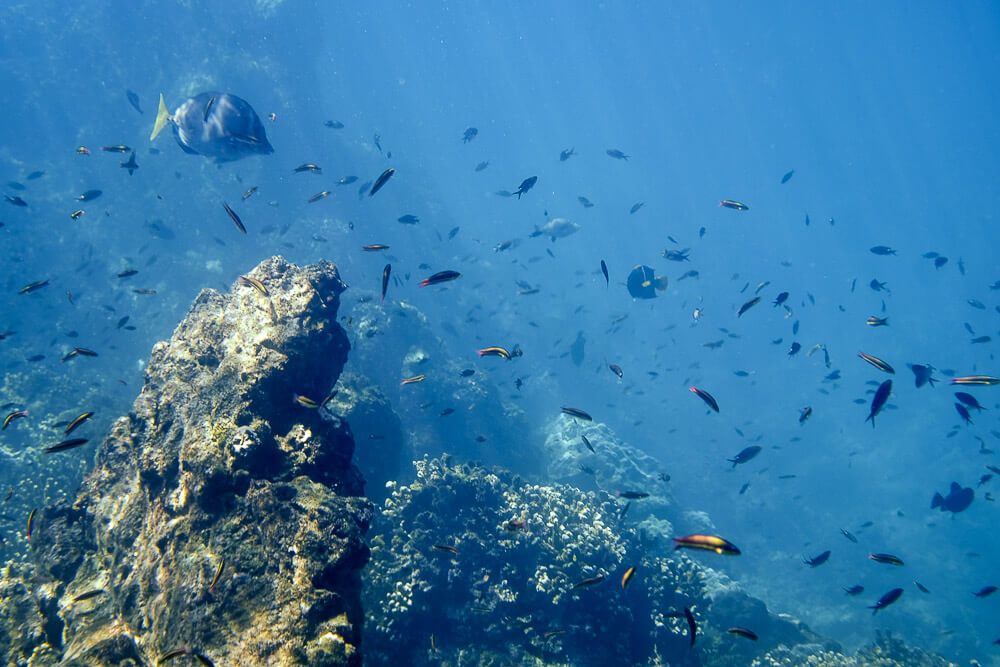 During the boat ride out we saw several dolphins (and then even more so on the way back). Our first dive (swim?) was spectacular. This one was close to shore and among the coral. So many colorful fish darted among us. I love spotting the puffer fish and the parrot fish.
But the best was the sea turtle. This guy was just hanging out close to the surface. And I may have almost choked on my snorkel mask when I spotted him.
It was surreal and amazing to say the least.
The second swim was further away from the island and in deeper water. Here the fish were larger and in much, much greater numbers. We're talking some serious schools of fish. And we even spotted a few reef sharks far below us.
Our guide later told us that sometimes they even see whale sharks there. (Though we weren't that lucky.)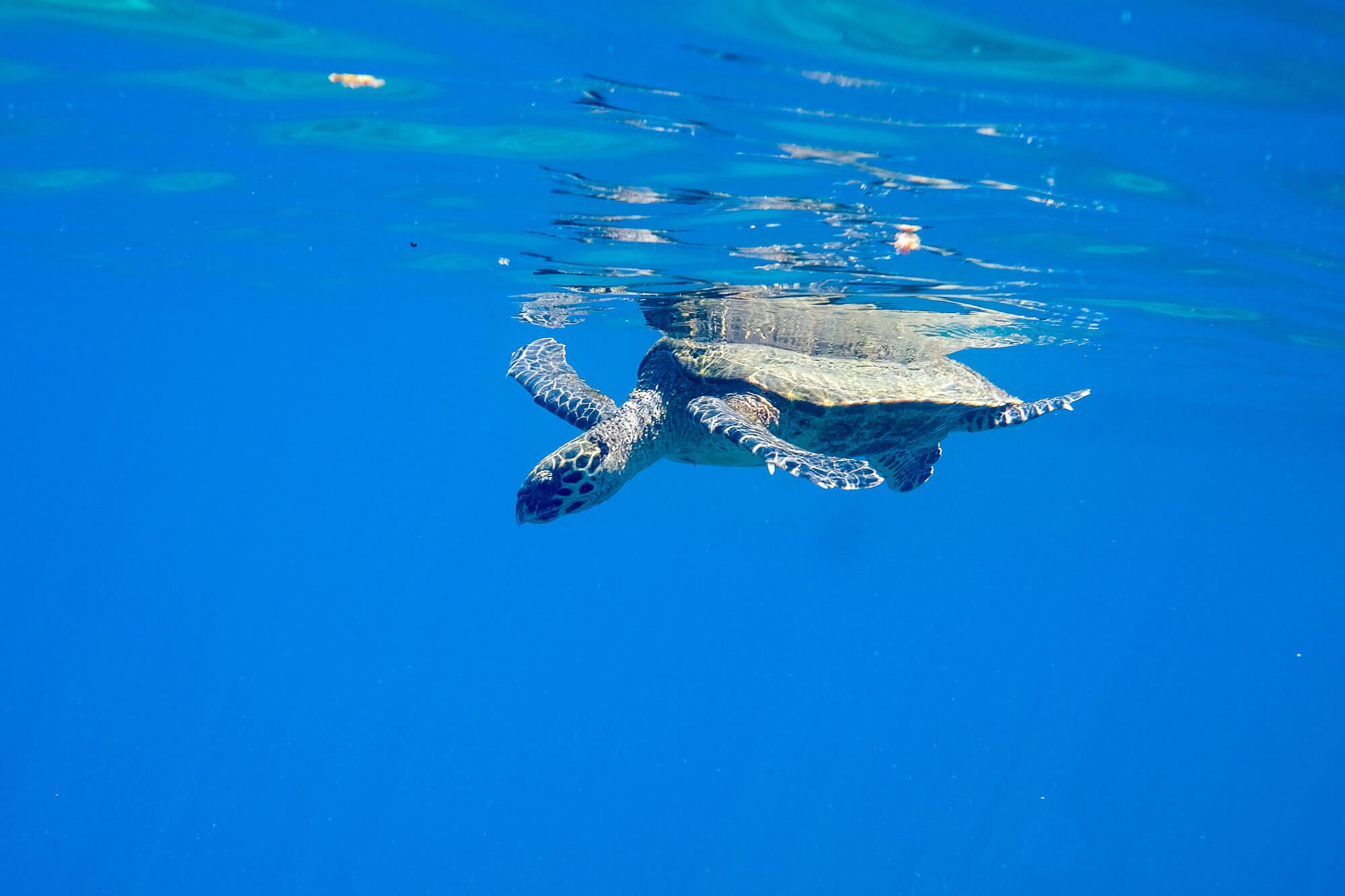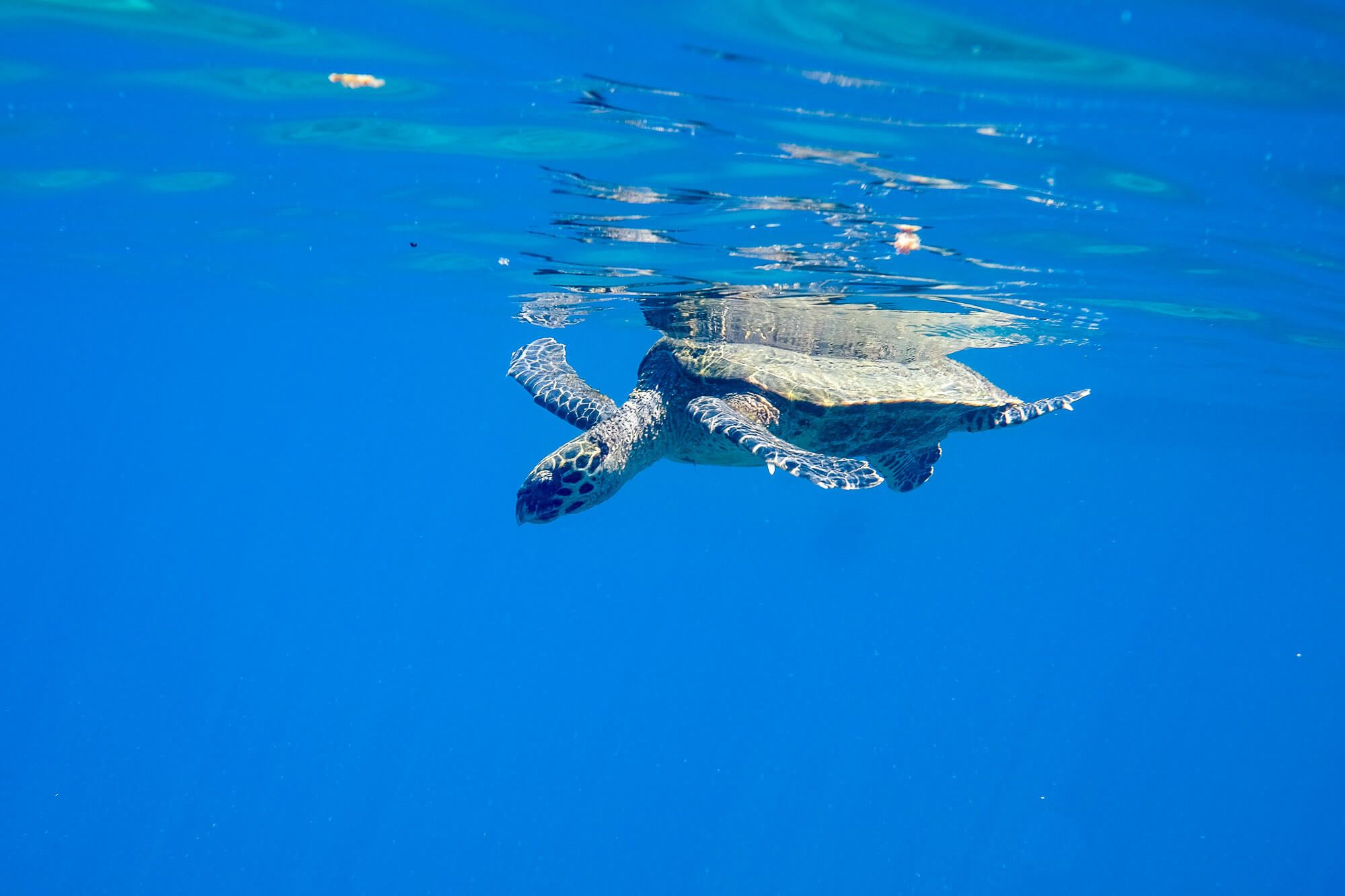 ---
3. Play in Some Waterfalls
It's Costa Rica. You got to play in some waterfalls. And you're in luck. Uvita's got 3 to choose from.
Now I'm a bit of a waterfall fanatic. So in our 3 days we crammed in visiting all 3. This definitely wasn't necessary. And I probably wouldn't recommend doing it. Instead I would pick the one that intrigues you the most.
The Uvita Waterfall. This is the waterfall in town and you can slide down it. Yep. Just lean back, cross your arms and legs, and give it a go. I was a bit terrified when I did it. (It was much higher up than I thought it would be.) But I still went.
Also amazing? This waterfall is in town. And though it's not free, it is cheap.
Cascada El Pavon. This is a smaller waterfall outside of town (you'll definitely need a car). But if you go during the week, there might be a smaller crowd.
It's also got a pretty badass rock perched at the very top of it.
This is the waterfall to go to if you want to relax. Swim about. And just take it easy.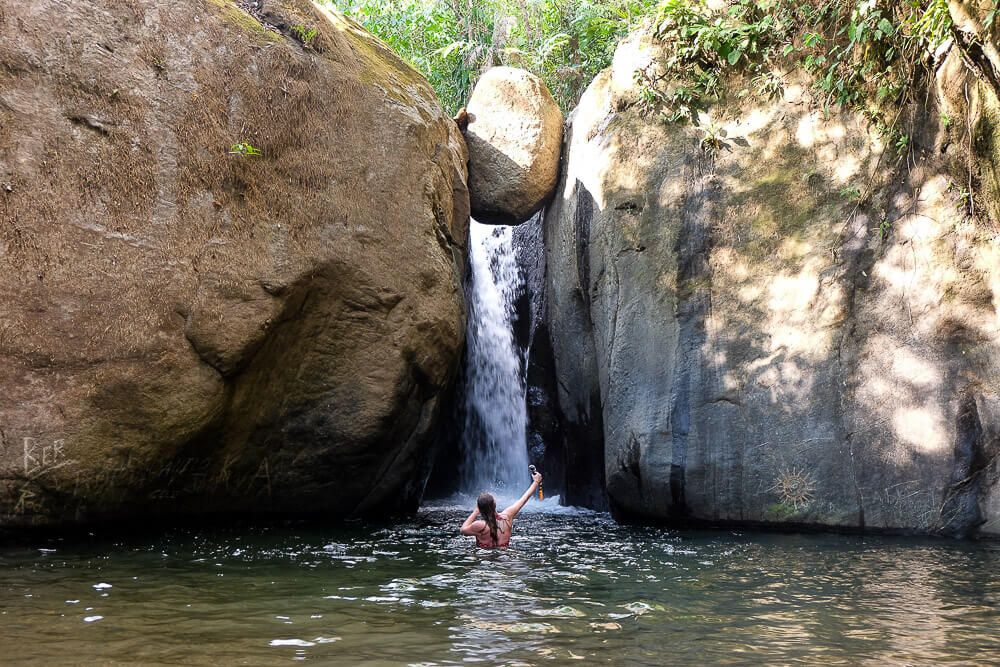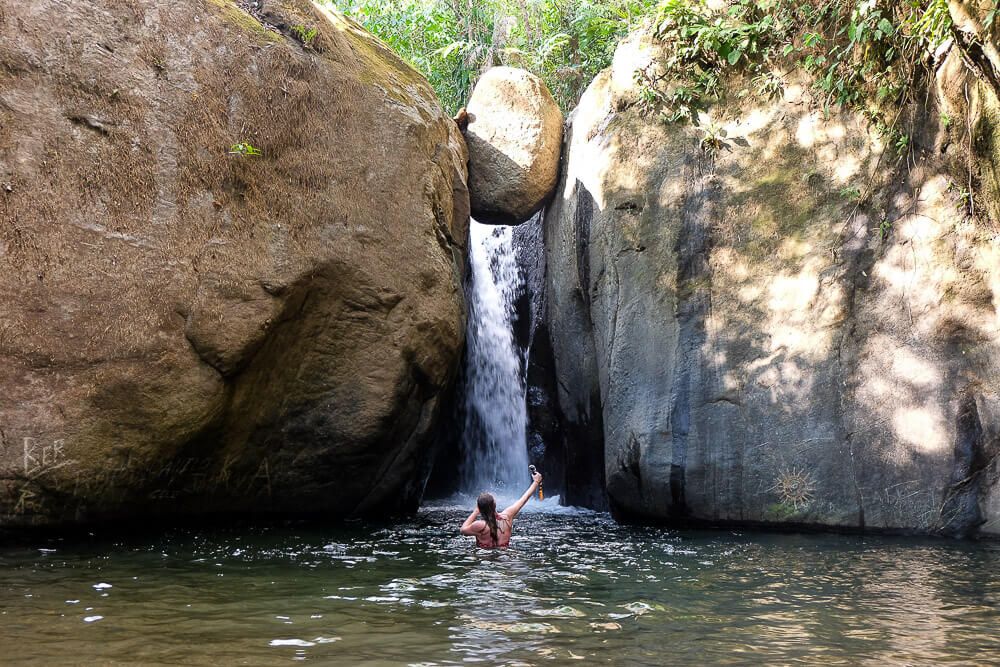 Nauyaca Waterfalls. I'm so torn about these falls. In some ways they were awesome. They were big and beautiful. And we had a great time once we were there.
But there's a caveat to that last sentence: once we were there. Because the hike there was brutal. 4km up a mountain in like 95+ degree heat. This hike was awful. Really, really awful. And it still clouds my time at the waterfall.
Would I do it again? Knowing what I do now? Probably not. But I may have also regretted it if we hadn't. Hindsight can be a real a bitch you guys. Here's the full story.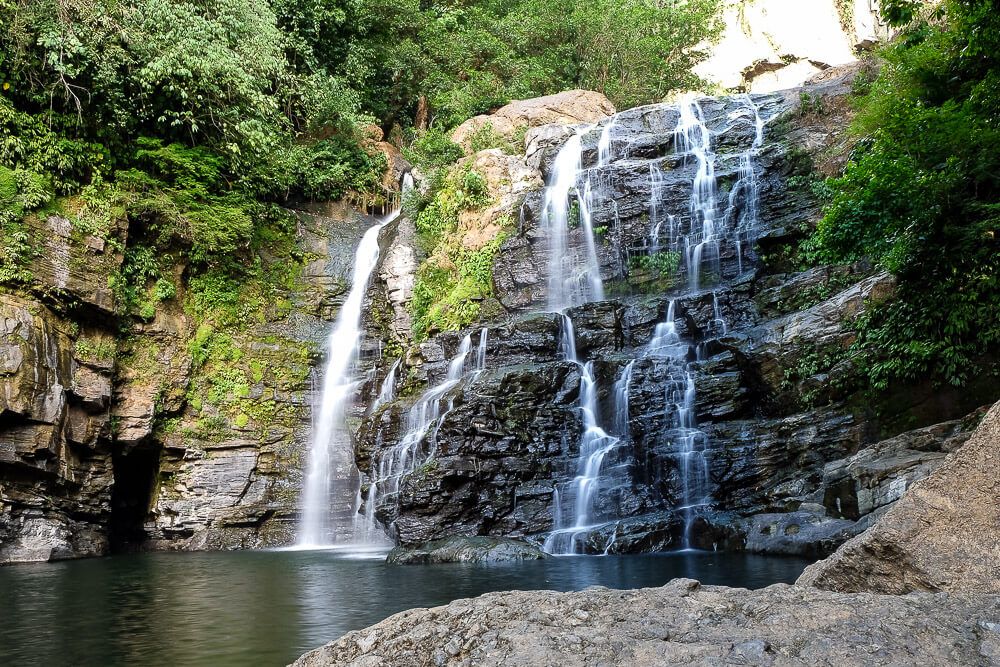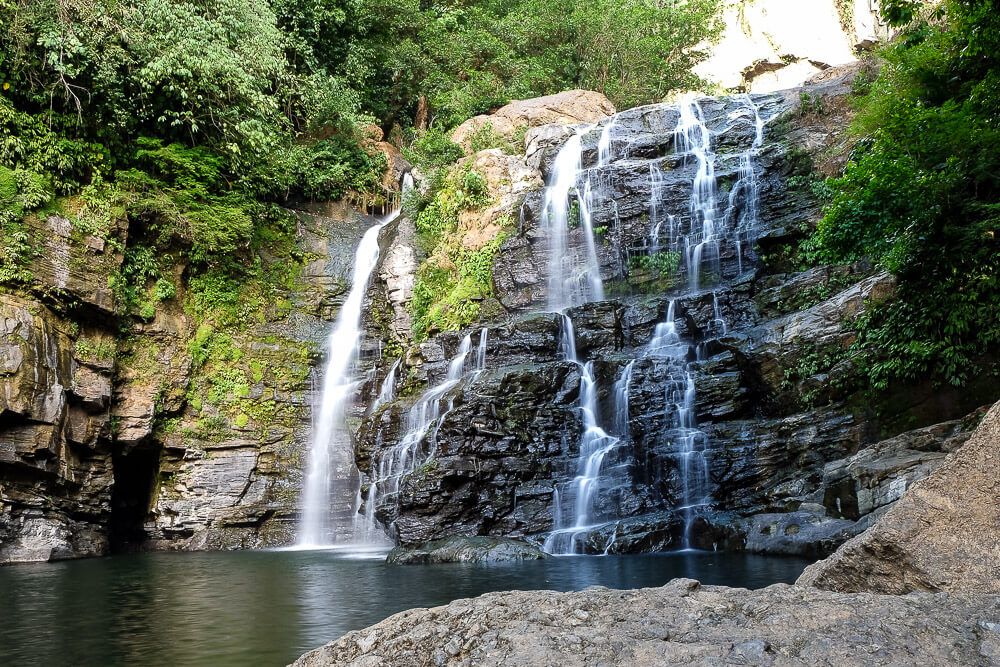 ---
4. Try Surfing
This is Costa Rica after all. Like land of the surf. The beaches may not be the best for swimming or snorkeling. But surfing? Oh yea, Costa Rica has you covered.
Now I've gone surfing before, but my skills still leave something to be desired. So this time I decided to take another surf lesson.
I signed up through my hostel and it was probably more expensive than it should have been. But the convenience won me over that morning. Our guide literally met us at the hostel and we walked to the beach. No driving necessary.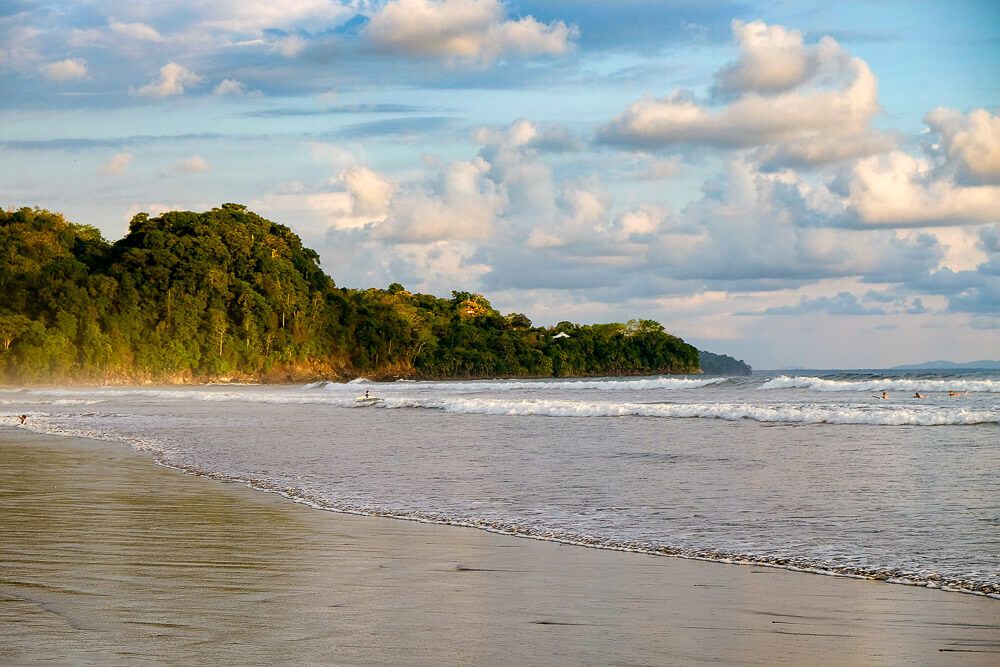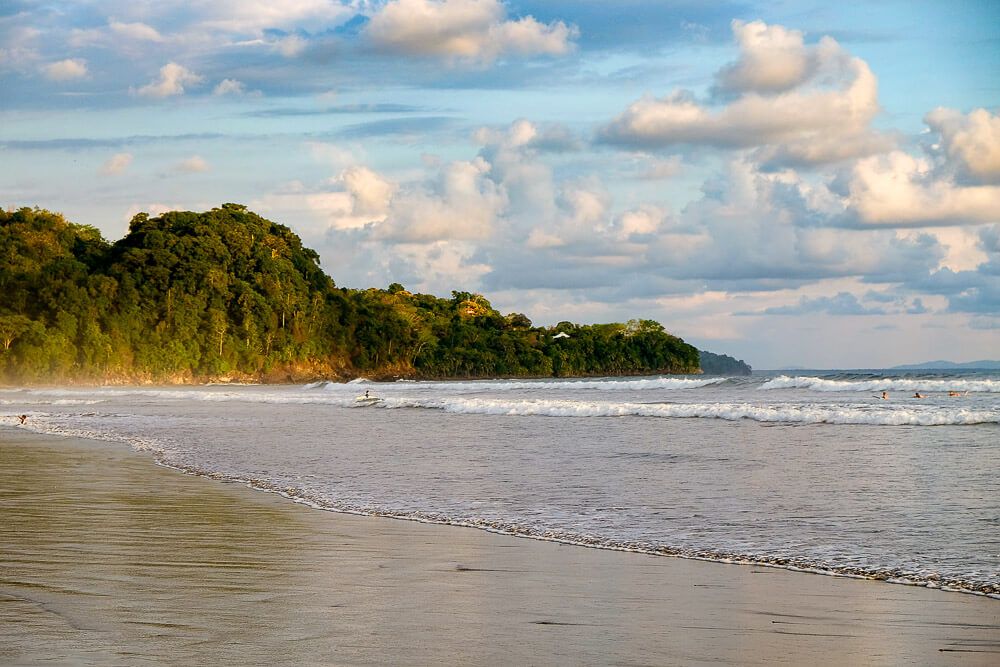 The surf lesson was laid back and easy. There were 3 of us and we each lined up in the surf (about 10 yards apart). Then we went for it. The guide, Jonah, rotated among us to give tips and pushes (and he did do a lengthy explanation at the beginning on the sand).
You could wait for him to come back to you if you had questions or needed help. But if you wanted to go as often as you could, then he wasn't holding you back. And I really liked that – especially as someone who's done a lesson before.
If you already have the skills and don't need a lesson, our hostel also rented out surfboards. Just make sure to check the tides before you go. Sometimes high tide has the waves coming all the way into the trees. Low tide is the way to go here.
(Sorry for the lack of photos here. This was super laid back so there was no photographer and I didn't trust myself to go into the surf with my Go Pro.)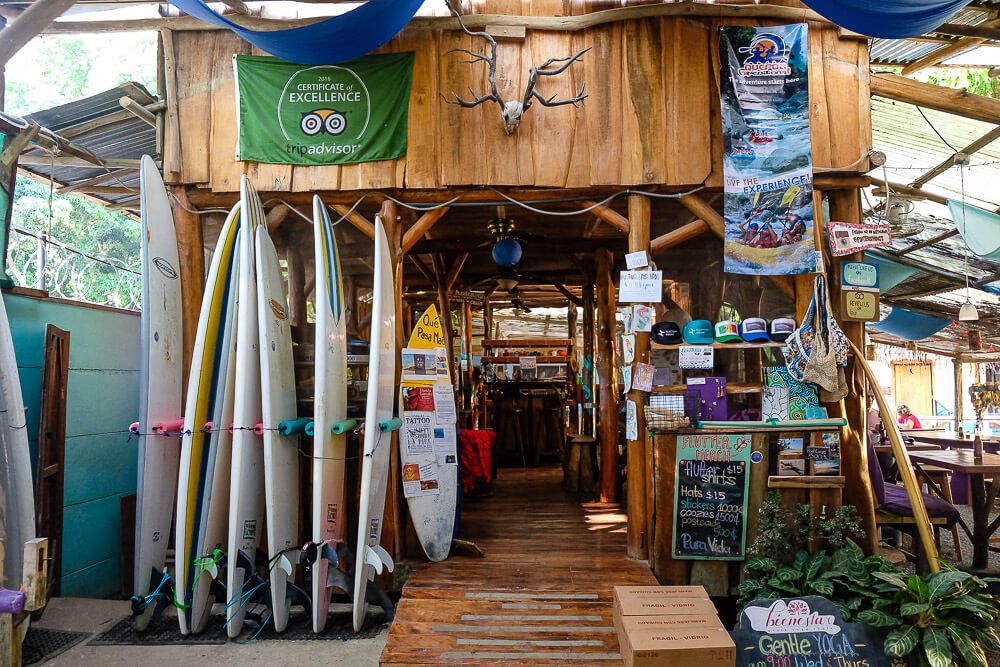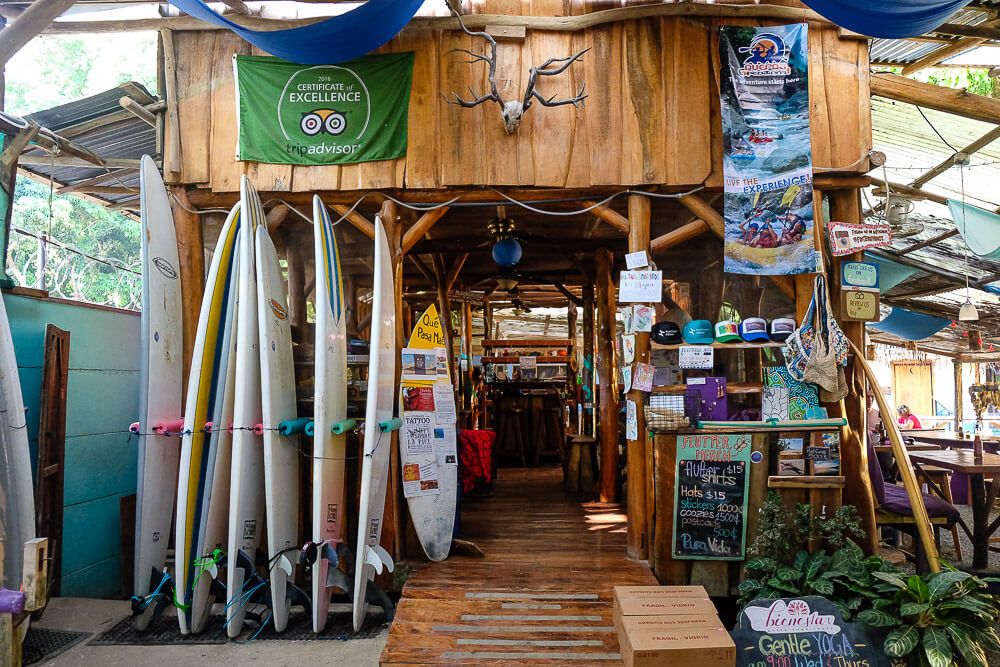 ---
5. Catch the Sunset
Last but not least there were the sunsets. There were three in particular that stood out to me. The first was the night we got there. Easily the best of the whole trip. Mist was rising from the forest and the whole sky seemed to explode with colors.
But sadly I don't have a photo of this sunset. Because, well, there's this thing about Uvita's beaches once it gets dark. We were warned (all the time) by our hostel that we shouldn't take any valuables to the beach at sunset. Because people get their stuff stolen pretty frequently.
Like not snatching your bag while you aren't looking. Like you will be mugged.
And that first night I wasn't taking any chances.
The second night we did drive down to the beach at one point early – when it was still fairly crowded with beach-goers – to snap a few photos. But we hightailed it back while the sun was still high in the sky.
But none of this should stop you from going to see the sunset.
We definitely weren't discouraged from walking to the beach and catching the nightly show. Heck, we went back there almost every night to catch the sunset. I think we missed it only once. It was that breathtaking.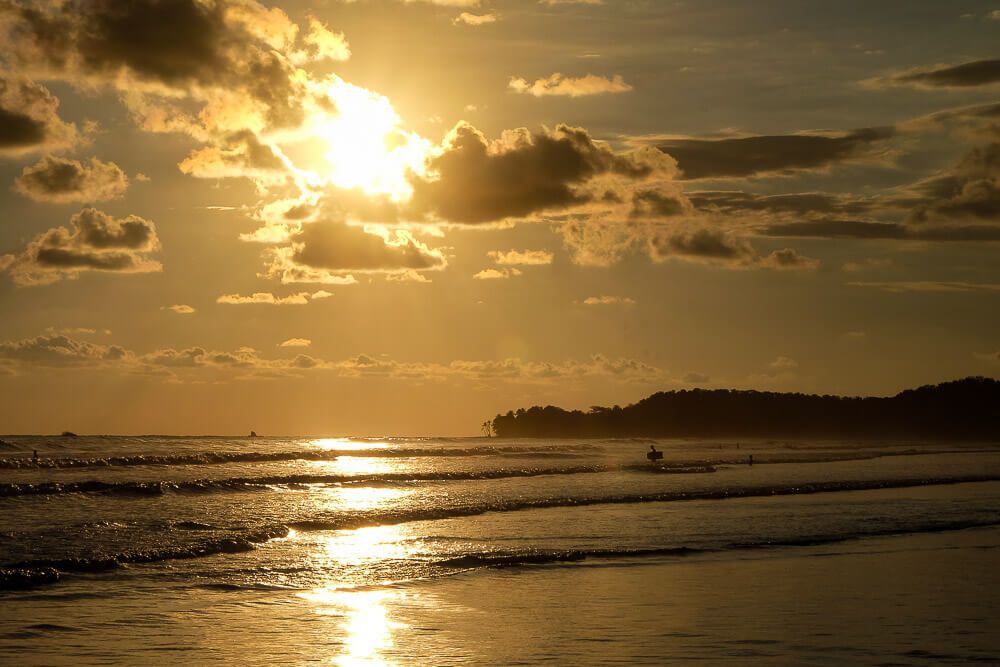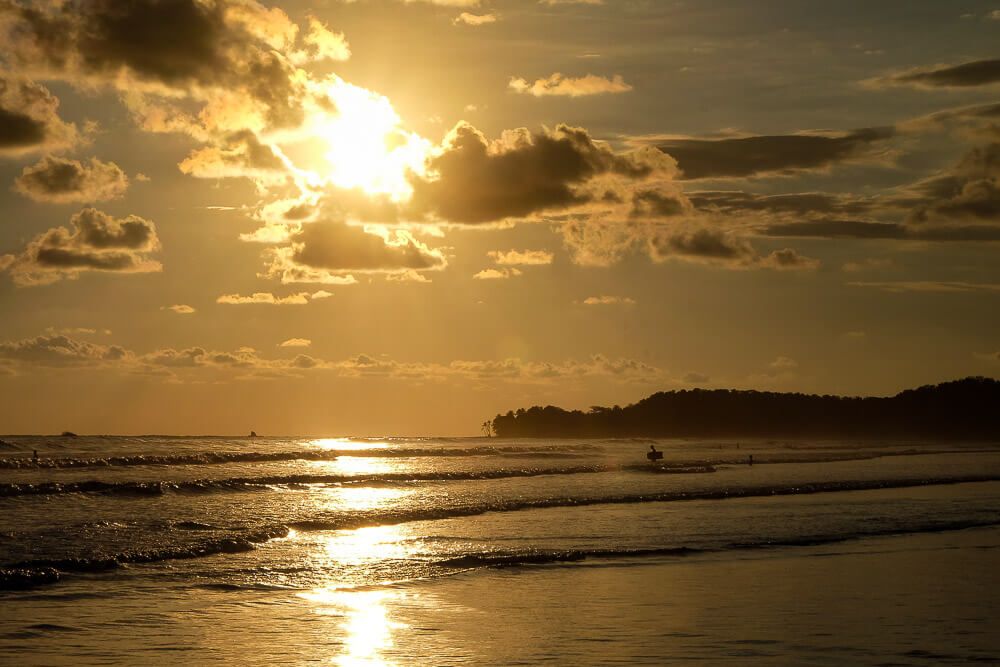 ---
Are You Ready For Uvita?